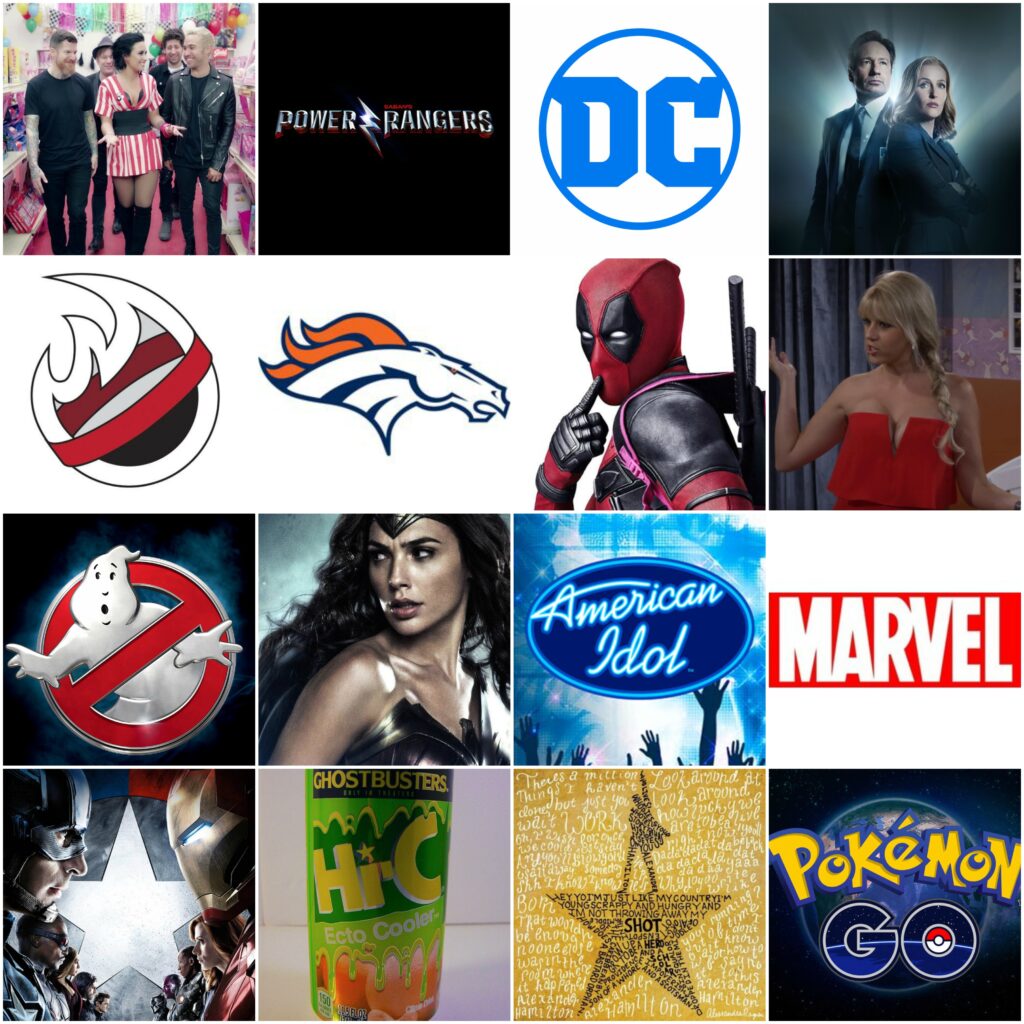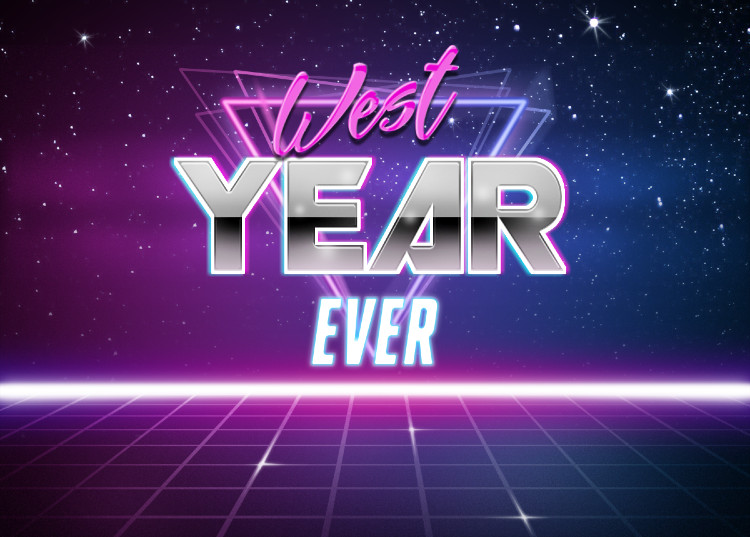 Thank 8 pound, 6 ounce newborn Baby Jesus that 2016 is over! I mean, I guess there was some good stuff peppered in there, but it was an overall rough year for a lot of people. I tried to keep my sanity here on the blog, but even I checked out for the month of November. Like Kenny Rogers told us, sometimes you've gotta know when to walk away. But I did make a return in December just to kick the year in the ass on its way out. So, besides celebrity deaths, what did 2016 bring us? Well, there was that week we were all mesmerized by Pokemon Go! Those were fun times. We got new X-Files episodes. Peyton Manning retired after winning the Super Bowl with the Denver Broncos. Atlanta and Luke Cage came along and entertained us on television. And things weren't too shabby here on the blog either.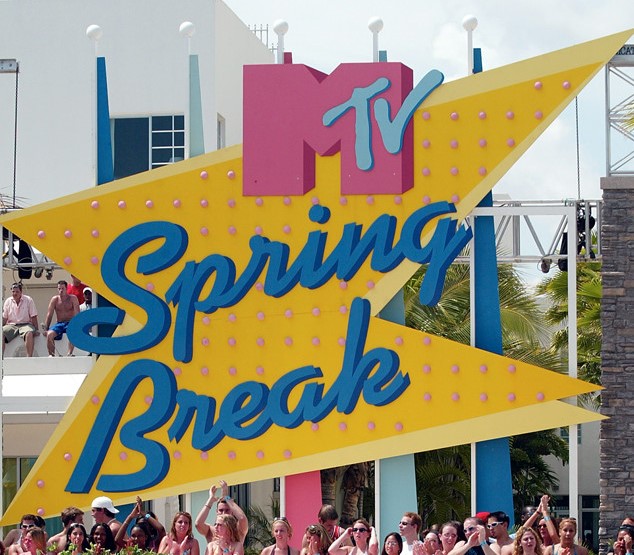 During Spring Break Week, I discussed several of the most underrated TV theme songs, including Webster, California Dreams, and Enterprise.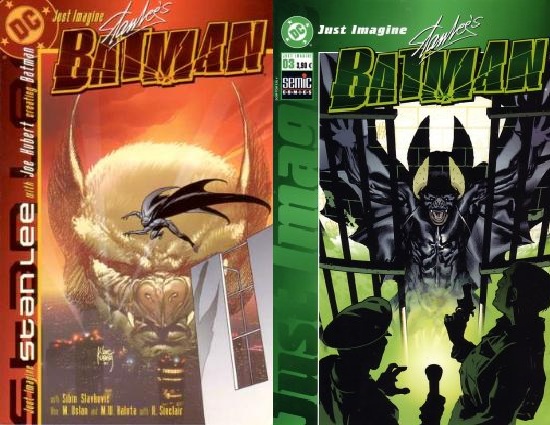 I also covered the worst Batman comic ever written, in the form of Just Imagine Stan Lee's Batman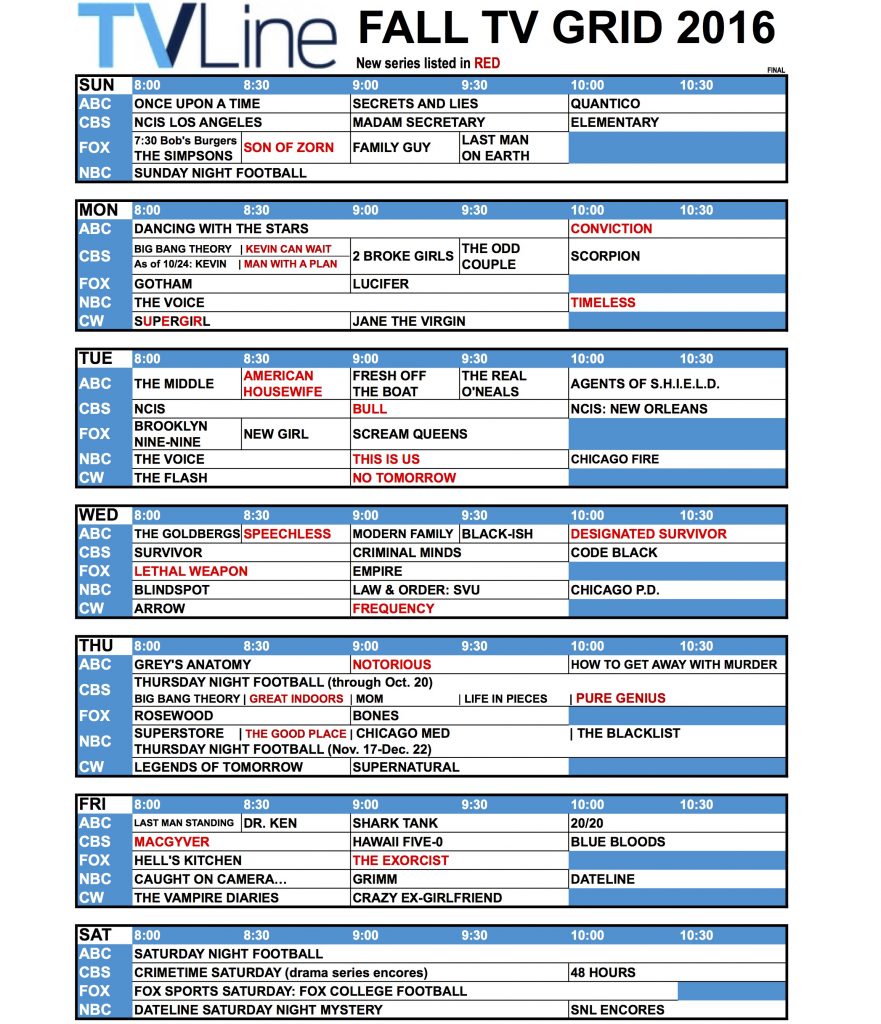 I did my annual Fall TV Upfronts post, where I discussed the upcoming fall lineups of the major broadcast networks.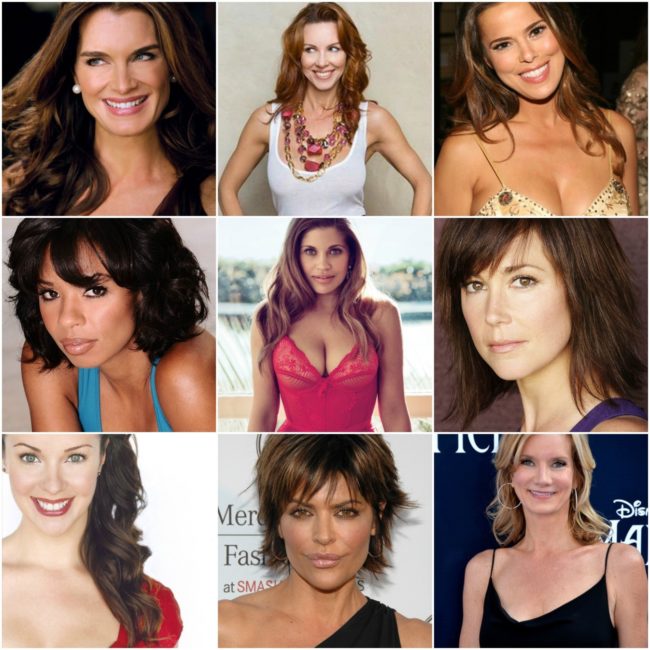 A post that was several years in the making, I ranked the Hot Moms of Teen Shows over on The Robot's Pajamas

I also did a guest post ranking the hottest Power Rangers Villains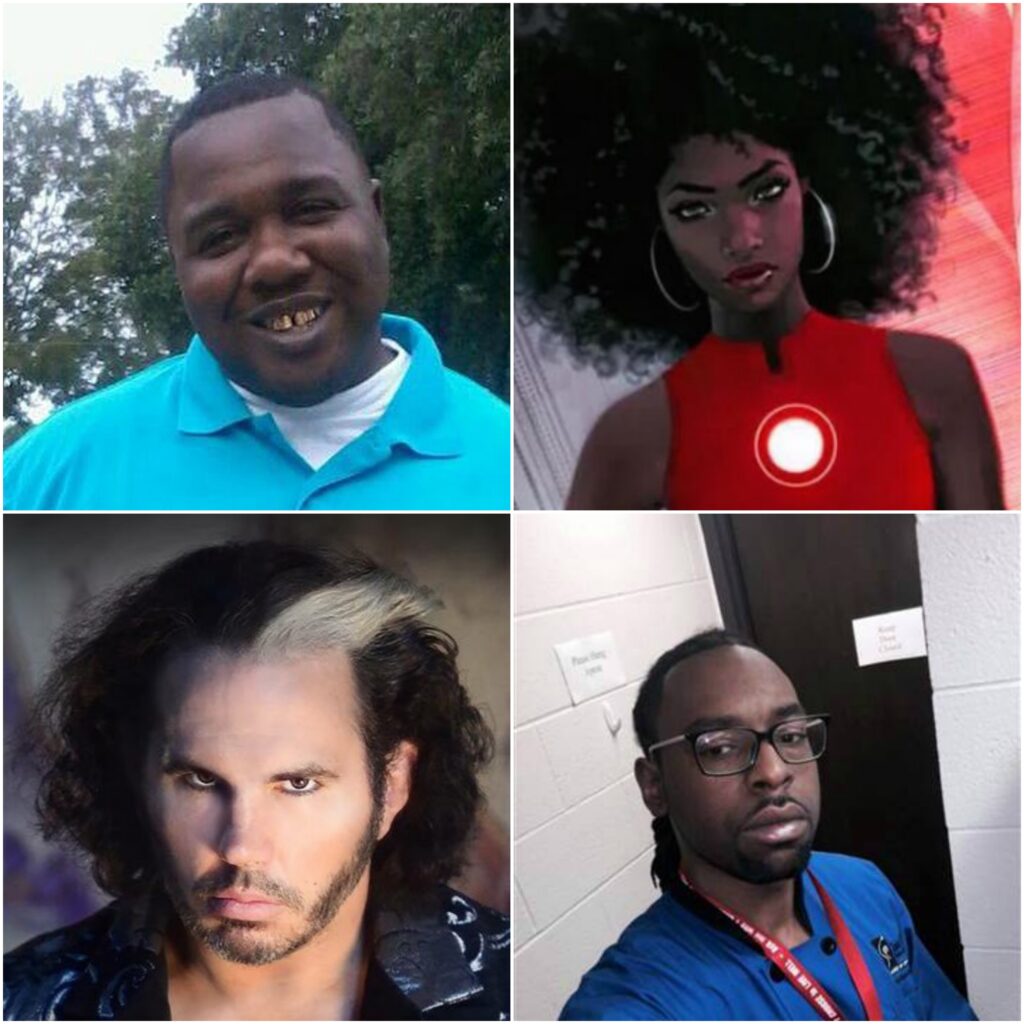 It wasn't all fun and games, though. The country was going through some dark stuff, and I'm particularly proud of this West Week Ever where I discussed the racial problems in the country.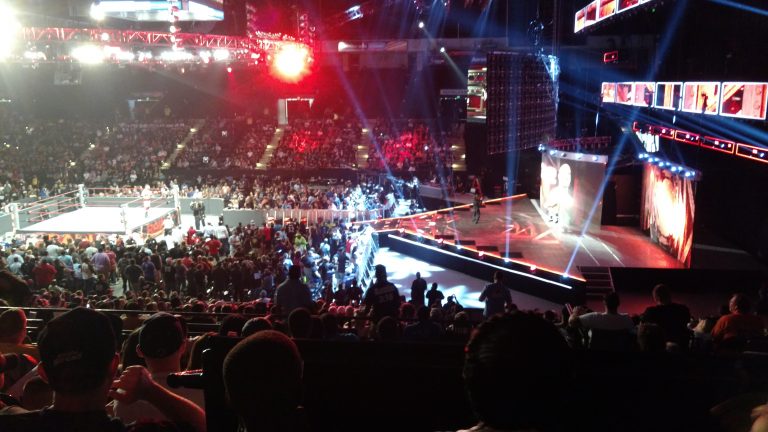 I also experience my first live wrestling event as I attended a taping of WWE Monday Night Raw.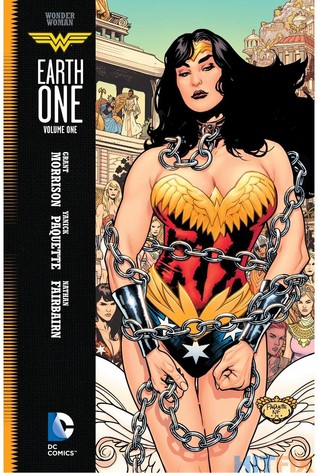 I brought back my graphic novel review column, Adventures West Coast, where I covered Wonder Woman: Earth One.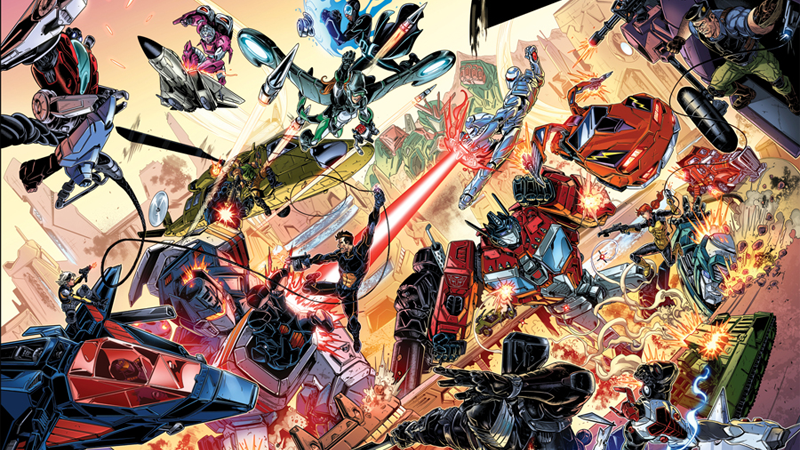 I also brushed off my Comical Thoughts column, where I discussed IDW's disappointing Hasbro-centric Revolution event.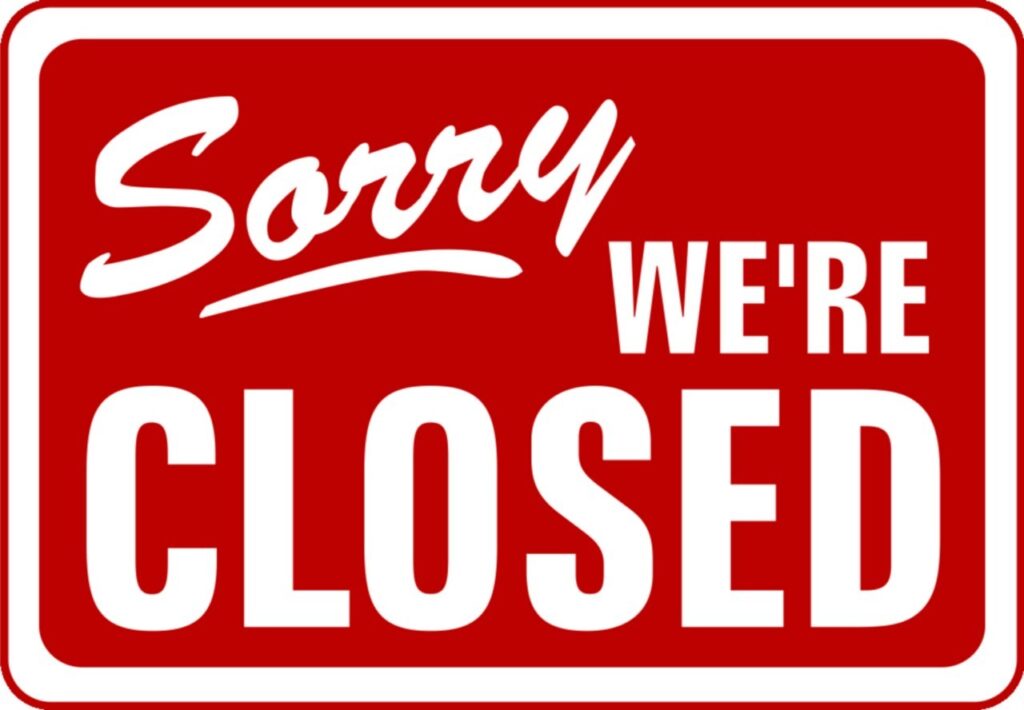 Finally, I closed out the year with a post that I'm particularly proud of, discussing the greatest problems facing comic retailers.
I saw about 13 fewer movies in 2016 than in 2015. It wasn't for lack of trying, but there are only so many hours in the day. As you know, I'm not necessarily Mr. Movie, so I'm not even going to try to rank them. Here they are, simply in the order that I saw them. Wanna know my thoughts? Plug the title into the search box up on the top righthand corner!
Movies I Watched This Year
Lucy
Beauty Shop
Bikini Spring Break
Fifty Shades of Grey
X-Men: Days of Future Past (The Rogue Cut)
We Don't Live Here Anymore
Gone Girl
Cloudy With A Chance of Meatballs 2
The Martian
Inside Out
Sisters
Batman: Bad Blood
Son of Batman
Batman vs. Robin
The Hundred-Foot Journey
Tomorrowland
Deadpool
San Andreas
Diary of a Wimpy Kid: Rodrick Rules
Autism In Love
Cop Car
Batman v. Superman: Dawn of Justice
Dead 7
Justice League vs. Teen Titans
Pacific Rim
All Things Must Pass: The Rise and Fall of Tower Records
CHAPPiE
Unhung Hero
Trainwreck
Confirmation
The Boss
Captain America: Civil War
They Live
Ted 2
Creed
Zoolander 2
The Ladykillers
10 Cloverfield Lane
X-Men: Apocalypse
The Intern
You're F@#k'n Dead!
LEGO DC Comics: Batman Be-Leaguered
LEGO DC Comics Superheroes: Justice League: Attack of the Legion of Doom
Focus
The Good Dinosaur
Sleeping with Other People
Big Hero 6
Keanu
Southpaw
The Night Before
The Equalizer
The Bronze
Popstar: Never Stop Never Stopping
Batman: The Killing Joke
Sharknado: The 4th Awakens
Suicide Squad
The Day
Kingsman: The Secret Service
Independence Day: Resurgence
Miss Peregrine's Home for Peculiar Children
Meet The Hitlers
Mike and Dave Need Wedding Dates
Neighbors 2: Sorority Rising
Doctor Strange
Rogue One: A Star Wars Story
West Week Ever Recipients of 2016 (with commentary)
1/8/16 – Fall Out Boy's "Irresistible" video
I'm a huge boyband fan, so the news that one of my favorite bands (Fall Out Boy) had reimagined the It's Gonna Be Me video by one of my favorite boybands (*NSYNC) definitely made my week. The sheer fact that it didn't really move the world of pop culture, however, shows you how slow of a news week it was. There would be many weeks like this in 2016.
1/15/16 – Power Rangers
This was quite the week for the Power Rangers franchise. First off, it was revealed that Saban would be skipping the train-centric sentai series Ressha Sentai ToQger, and instead adapt Shuriken Sentai Ninninger as Power Rangers Ninja Steel. This announcement was almost a year to the date of the premiere of the show (scheduled to debut next Saturday), and we spent the next few months getting casting and toy news about the show. Meanwhile, the #0 issue of the Mighty Morphin Power Rangers comic was released by Boom! that week, setting up a series that is so much better than it has any right to be. I've written about it several times over the year, as I'm a big fan. And finally, former Wild Force Red Ranger actor Ricardo Medina was formally charged that week for killing his roommate with a sword. All in all, I think Power Rangers truly earned the West Week Ever that week.
1/22/16 – DC Entertainment
The Suicide Squad trailer was released this week, as well as the series premiere of Legends of Tomorrow. The Suicide Squad promotion machine would see its ups and downs over the year, the Legends premiere was fairly strong, even with a bunch of useless characters (I'm looking at you, Hawks). The show would get stronger in its second season, but this is where it all started. We also got a DC movie special hosted by Kevin Smith, giving us some Wonder Woman and Justice League footage. Marvel usually dominates the news cycle, but DC showed that they can also step up to the plate.
1/29/16 – The X-Files
When news of an X-Files revival hit, it was pretty big news. Then it launched, and it wasn't exactly what folks were expecting. Clocking in at 6 episodes, only half of them focused on the conspiracy aspect of the show, plus they were aired out of order.  I went from really liking the premiere to completely forgetting it existed, in a very short amount of time. If it was going to get the WWE, it would had to have been this week of the premiere, as it ended with more of a whimper than a bang.
2/5/16 – UnderScoopFire Podcast
I appeared on the UnderScoopFire Podcast 8 times over the years, and had a great time on every one of them. Those guys are some of my good friends that I've met online, so of course I was sad to see it go. After 150 shows (give or take a few. Yeah, I'm not letting that go!), I think their swan song deserved the West Week Ever.
2/12/16 – Denver Broncos
I couldn't give two shits about sports, but Lindsay's from Denver, so we're a Broncos household. So, everything was coming up Milhouse this week, as the Broncos won Super Bowl 50. Not only was it a nice, round, milestone number, but it also served as future Hall of Famer Peyton Manning's final game. It was the perfect storybook ending that sports fans seem to love so much. So, yeah, they totally deserved the West Week Ever.
2/19/16 – Deadpool
Deadpool came out and blew away everyone's expectations. I mean, this thing is getting nominated for awards. And not Razzies, too! Personally, I thought it was too gratuitous. I've gone over my reasoning before, so I won't rehash that here. Still, it went on to become the second highest grossing superhero film of the year, just behind Captain America: Civil War. Totally deserved.
3/4/16 – Fuller House
After Girl Meets World came along, the runway was cleared for any and every nostalgic reboot to come along. And along came Fuller House. Every fan of TGIF awaited it with bated breath, hoping for the same mindless entertainment they got from the original show. And it did not disappoint! The second season just debuted a few weeks ago, and it's already been picked up for a 3rd on Netflix. This show not only showed the power of Netflix as a home for original comedies, but also showed that old dogs still have some fight left in them. I think this was definitely the high point of that week.
3/11/16 – Jay Pharaoh
This was a slow week. Sure, Pharaoh did an amazing impersonation spree during that week's Saturday Night Live Weekend Update. Like, it was AMAZING. And to pay him back, the show fired him at the end of the season. He's OK, as he immediately booked a Showtime pilot, but the fact that this was the most noteworthy thing of the week shows how slow things were.
3/18/16 – Nothing
Some weeks you've just gotta call a spade a spade. Instead of insulting anyone's intelligence, nothing had the West Week Ever.
3/25/16 – Wonder Woman
Like a lot of people, I did not like Batman v. Superman: Dawn of Justice. Like a lot of people, I also felt that Wonder Woman was the brightest spot in that dark film. Totally deserved
4/1/16 – Batman v. Superman: Dawn of Justice 
I may not have liked it. A lot of folks may not have liked it. But it made some money. A lot of money. And it was the true springboard to DC's cinematic universe. So, for its money-making and its importance, I think it earned the West Week Ever. Just because I don't like something doesn't mean that it's bad. It just wasn't for me.
4/8/16 – American Idol
Idol's series finale aired that week, marking the end of a pop culture juggernaut. Unlike The Voice, Idol actually created household names. It gave us Kelly Clarkson, Clay Aiken, Carrie Underwood, and Fantasia. On the flip side, it also gave us William Hung, Taylor Hicks, and Daughtry. It spawned so many copycats, but it was the original recipe. Its influence may have waned in later years, but no one can deny what it was in its heyday. I think it'll eventually come back, but this was when we said "Ta ta, for now."
4/15/16 – Marvel
That week, we found out Natalie Portman wasn't coming back for Thor: Ragnarok, we got a teaser trailer for Doctor Strange, an we learned that the new Spider-Man movie would be called Spider-Man: Homecoming. Marvel definitely dominated the news cycle that week.
4/22/16 – Harriet Tubman
While it was pretty monumental that a woman (a Black woman, mind you) would be adorning American currency, it doesn't really move the pop culture needle that much. So, I ended up giving the West Week Ever to a dead woman – in a column that has a pretty strict No Death policy. This was kind of a slow week…
4/29/16 – Beyoncé
The singer dropped the surprise album Lemonade following their airing of her HBO special. One of the songs alluded to the possibility that her husband, Jay-Z, might have cheated on her. For the next week, everyone was pondering the identity of "Becky, with the good hair". This is the kind of thing the drives pop culture. Totally deserved.
5/6/16 – Captain America: Civil War
I had seen the movie, and thought it was excellent.
5/13/16 – Captain America: Civil War
Then the movie made a lot of money. I mean, a fuckton of money.
5/20/16 – Nothing
It was just one of those weeks
5/27/16 – DC Universe: Rebirth #1
DC Comics lost a lot of fans after the New 52 event, in which they rebooted their universe. So, the Rebirth event was something of a mea culpa to those fans. More like a "Please come back! We promise to make stuff you'll like again!" And for the most part it has worked. This special not only brought fan favorite Wally West back into the fold, but it also sort of introduced the Watchmen comic into the mainstream DC universe. We don't yet know how that's all going to play out, but this move helped DC to dominate more market share than Marvel for most of the year.
6/3/16 – Ecto-Cooler
I never really liked Ecto-Cooler. I mean, it tasted kinda like tropical piss, but I loved the fact that Slimer was on the box. That's about where my nostalgia ended. But a lot of y'all out there LOVED that shit! So, when it was announced that Coca Cola was bringing it back in conjunction with the Ghostbusters movie, y'all started assembling street teams to track it down. I swear, if the 2016 election had been run in a manner similar to the vim and vigor displayed trying to track down green sugar water, I might actually have some hope for tomorrow!
6/10/16 – Awesome Con 2016
Slow week. Cool show, great company, but slow week.
6/17/16 – Hamilton
I discovered the Hamilton soundtrack the same week that it won 11 of the 16 Tony Awards for which it was nominated. We'll talk more about the show later, but the West Week Ever was deserved, even if the wins did fall short of the Tony Award record.
6/24/16 – Black actors in Hollywood
This was more of a joke, as every Black actor in Hollywood was being cast in the upcoming Black Panther film. That trend has continued since this post. Still, slow news week.
7/1/16 – The 683 New Members of the Oscar Academy
Another joke. Due to the #OscarsSoWhite hashtag, signifying that the Academy was lacking in diversity, 683 people were invited to be members, bolstering the number of women and minorities. Still, slow news week.
7/8/16 – TNA's The Final Deletion
Oh, man! This thing was incredible. They went on to milk it for the rest of the year, andI missed all subsequent installments. Still, this got me to pay attention to a wrestling promotion not owned by Vince McMahon, and for a brief moment, all wrestling eyes were on TNA to see what Matt Hardy would do next. Completely deserved.
7/15/16 – Pokemon GO!
This game came along and took the world by STORM. To say it was a success would be an understatement. It was envisioned to promote fitness, as kids would have to walk around to find perks and to get their eggs to hatch, but there were workarounds. Hell, I drove around looking for Pokestops. For about 4 weeks, this was all anyone could talk about. It was the Tamagotchi of a new generation, and I think, outside of all the political stuff, it's one of the things we'll remember most about 2016.
7/22/16 – Ghostbusters
It was a slow week, but Ghostbusters and the Republican National Convention were the only newsworthy events of the week. As much as we want to pile on that movie, it did take in a respectable $46 million, and it set a record for Paul Feig/Melissa McCarthy movies. I know a lot of folks don't feel the movie's deserving of any kind of accolades. As you saw above, I didn't watch it, but I still think it's not as bad as people would like me to believe. I swear, though, had they named it anything other than Ghostbusters, we'd still be talking about it.
7/29/16 – DC Entertainment
DC, back with their SECOND West Week Ever of the year? The word on the street was that they "won" San Diego Comic Con, with their new footage of Justice League, as well as the debut of the Wonder Woman trailer. Considering Marvel usually dominates SDCC, this was a feat worth acknowledging.
8/12/16 – Suicide Squad
The movie made $160 million in 5 days, which is nothing to sneeze at. Plus, I actually enjoyed it. I didn't like it as a component of DC's cinematic world building, but I liked it as a standalone thing on its own.
8/19/16 – Ryan Lochte
He was an Olympian at the center of a fake robbery attempt in a foreign country, who then fled to let his teammates take the fall. It's the stuff of a great Aaron Spelling show. He had the West Week Ever simply because he got away with it.
8/26/16 – Guardians trailer
Slow news week, even if the trailer is pretty awesome. Billed as "Russia's Avengers", the English version of Guardians trailer started making the rounds because of its crazy action and gun-wielding bear man. Yeah, you've gotta see it to believe it. The movie might not even be released over here, and if it is, it'll never get higher than cult status. Still, if you want to know what everyone was talking about that week, it was Guardians.
9/2/16 – Are You Being Served? one-off special
Some might say this was a slow news week, but I think this applied the West Week Ever to an international stage when I typically just focus on the US. After all, this special didn't even air in America (nor has it since, nor do there seem to be plans to do so in the future), and I had to resort watching it on YouTube. Still, I grew up with Are You Being Served? and I was more than curious to see how an update of it might hold up. With a few small exceptions, it was pitch perfect, and definitely in the spirit of the original series. This one might've been a bit personal for me, but I think it was the best part of this particular week.
9/9/16 – Atlanta
The show just won the Golden Globe for Best Comedy Series. I think I called this one correctly.
9/16/16 – Better Late Than Never
Another personal one for me, but it's my site, so whatever. I'm more than certain none of my friends were watching this show, but I watched it weekly with my mom and we enjoyed it. I wrote about it to get folks to seek it out, but I doubt that happened. Still, in a week when nothing happens, things like this are allowed to shine.
9/23/16 – Lindsay West
Mah wife. Running your first half marathon is pretty impressive. And nothing happened in the overall pop culture world. If you've followed West Week Ever since the beginning, you know that every so often some random person gets the honor. Hell, last year, my kid had the West Year Ever, so you never know where I might play that card.
10/7/16 – Luke Cage
It broke Netflix! So many people tuned in that Netflix couldn't handle it. I still haven't seen it, but I haven't heard a bad thing about it other than the fact that it kinda drags in the middle – like most Marvel Netflix shows.
10/14/16 – Will & Grace
Considering I think I was the only one impressed by this Will & Grace special that was designed to get folks to get out and vote, I'm sure a lot of folks disagreed with this choice. Still, if you were a Will & Grace fan, then you can't deny how great it was to see those characters in a way that felt like they'd never left us.
10/21/16 – Logan trailer
Can't say much more because the movie's not out yet, but we were ALL talking about this after it dropped, and it's on most folks' most anticipated movies of 2017 lists. I don't think it's going to disappoint.
10/28/16 – The Walking Dead
I don't watch it, but I did tune into this episode just to watch a man die. Or two men. Whatever. All folks could talk about this week was whether or not the show had gone too far. The Walking Dead dominated the discussion, so this West Week Ever was well-deserved.
11/4/16 – The Chicago Cubs
Um, the "cursed" team won their first championship after 108 years. Yeah, this was deserved.
12/2/16 – Search Party
I don't feel like a lot of my readers had seen the show when I wrote this, but I know a few who checked it out because I'd written about it. That's why I do this, kids! It was one of my favorite shows of 2017, and if you haven't checked it out yet, I'm not quite sure what you're waiting for.
12/9/16 – Hamilton
Hamilton for the second time this year. The last time was for its Tony wins, but this one was two-fold: The Hamilton Mixtape was released and a beautifully pirated copy of the play was uploaded to YouTube. I watched it during the 5 days that it was allowed to stay on the site, and I can now die saying that I saw Hamilton. This was on the heels of a controversy where the cast members took a moment to address Vice President-Elect Mike Pence while he was taking in the show. For the next week, the conversation was whether or not they should've done that. So, it's safe to say that Hamilton was on everyone's lips around that time.
12/16/16 – WWE's New Day
Yeah, then they lost two days after I posted this. I guess that's how the cookie crumbles. Still, they deserved the West Week Ever for all they had put in leading up to this point.
12/23/16 – Rogue One: A Star Wars Story
It was the last thing to make a dent in pop culture before the clock ran out on 2016. A lot of folks are saying it's one of their favorite Star Wars movies. I don't really get that, but I'm happy for them if that's the case. I thought it was entertaining, but I didn't really like it. It's hard to explain, and I've tried. Still, there's no way anything else is going to take center stage when there's new Star Wars to be consumed.

So, who had the West Year Ever? In the past, I've added up who had the most West Week Ever wins and then it's a runoff. If we're being honest, Death had the West Year Ever. There were SO many celebrity deaths this year, that it would take another post just to do a proper In Memoriam for everyone we lost. And of course, you have those guys who wanna "Neil deGrasse Tyson" everything by pointing out that people die all the time, or that the year is an arbitrary number. Whatever, asshole. That doesn't help anybody, and it's why you don't get invited to many parties. Anyway, I don't like to focus on death in West Week Ever -not because it's morbid, but more because I feel like I'd have to acknowledge every celebrity death, even when I didn't personally give a shit about that person. Ain't nobody got time for that!
Doing the math, it's a three-way tie between DC Entertainment, Captain America: Civil War, and Hamilton. DC Entertainment really stepped up this year, taking a good chunk of the comics market share away from Marvel, as well as by launching their cinematic universe. After years of being the joke of the industry, DC finally started pushing back. And the Rebirth initiative didn't hurt things, either. Meanwhile, not everyone loved Civil War. I did, but even I'll admit that it's basically "Dawn of Justice Done Right". They're both superhero slugfests that surround the concept of dead moms. Some called it "Civil Bore", but I don't agree with that. Still, I have to kind of acknowledge that there is a divide out there. Finally, there's Hamilton. It had a big year, but I don't know if we'll look back and say "Hamilton really came into its own in 2016." If anything, that's more likely to happen at a time when the show can more easily be consumed by the masses. So, Hamilton's year may actually be ahead of it, but it's not 2016. So, I think it's pretty clear. 2016 was the year where retailers stopped buying everything Marvel was selling, and so did the fans. The quality of Marvel's output was in question more this year than it was in recent years, yet people still seemed to be able to find positive things about the DC Universe. Meanwhile, their movies might not be your cup of tea, but they made money, and the critics haven't deterred them from forging ahead. So, with that, I believe I simply have to admit that DC Entertainment had the West Year Ever.