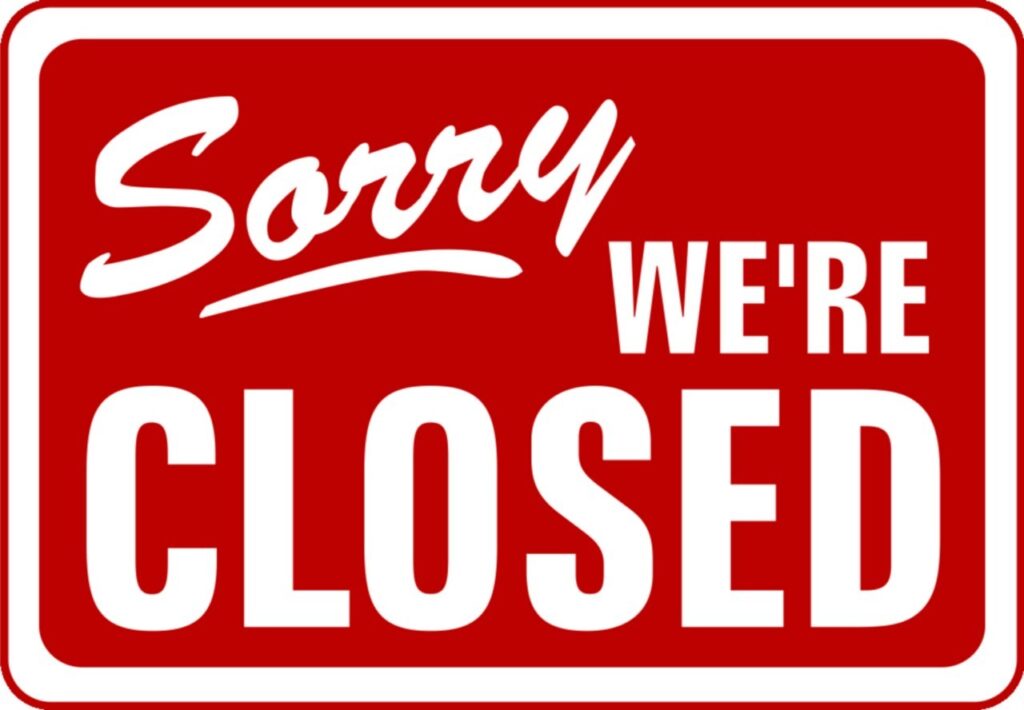 So, a few days ago, The Beat wrote the article "Why Are The Comics Retailers Worried About Mass Store Closings?", which was your standard fear mongering about how the Direct Market is on its last legs. If you're not familiar with the comic industry, here's a crash course: the Direct Market is comprised of the comic shops who specialize in selling comics and related merch. If you buy the latest issue of Batman from Barnes & Noble, you're not participating in the Direct Market. However, if you buy it from Jack's Comics & Stuff, you're a Direct Market consumer. Comics in the Direct Market are sold on a non-returnable basis, meaning that if retailers order too much of a book, they're stuck with that stock, and can't send unsolds back to the distributor unlike other periodicals.
The article posits a few different reasons retailers are afraid:
DC's Prices Are Too Low – Um, $2.99 isn't too low when most of those books are shipped biweekly. Simple math dictates that retailers will make more from selling two $2.99 books than one $3.99, even if it's marginal. Sure, the retailer may want to make more money, but it's a nice gesture of goodwill to the consumer – something Marvel could learn from, considering they keep releasing quarterly $9.99 Deadpool issues on top of the several spinoff series they have for the character that month.
Customers Are Disappearing – Well, duh. Minecraft and video games. Oh, and for the lucky older consumers, sex. Gotta pay for that sex!
Customers Are Switching To Collected Trade Paperback Format – Well, you get more bang for your buck that way. For example, each comic from Image has a cover price of $3.99, however each first volume of an Image series' trade paperback collects approximately 6 issues for $9.99. Can you blame them?
Customers Don't Like Marvel's Output – When have customers liked Marvel's output? No, when was the last time someone was like "Marvel's really firing on all cylinders"? The first Civil War crossover? That was ten years ago. It's not that Marvel's necessarily worse these days. It's that people are used to Marvel being better than DC, and now the gap between their quality is a lot smaller, due to Marvel trying to make lightning strike twice and DC getting a slight bump from Rebirth.
Rising Costs of Doing Business – Well, you can't really fight that. Everything is more expensive.
Diamond Credit Crackdown – This is on the retailer. They knew they owed Diamond money, and kept letting it build up, not thinking Diamond was ever gonna come collect. It's a business, not a charity.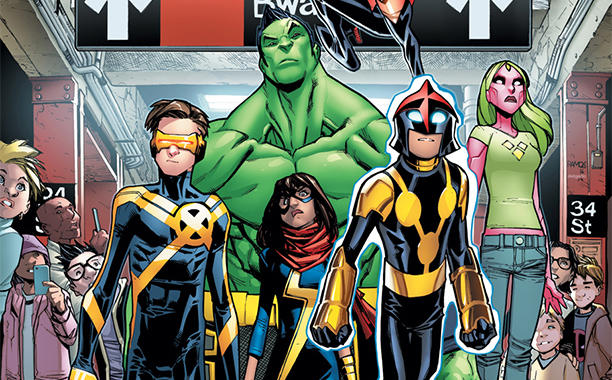 A lot of comic shops are having a tough go of it, but the blame is being passed on to everyone from the distributor, Diamond Comic Distributors, to the Big 2 publishers, Marvel and DC. It's always the same crap: "Diamond's model is antiquated and comics should be returnable" or "Everything Marvel's publishing is crap right now." To read the comments on the post, however, you see a lot of folks railing against Marvel's supposed "Social Justice Warrior" agenda, where they're "forcing" diversity into all of their books. Really, if you wanna make a bunch of middle aged White men mad, start trying to diversify their funny books. Anyway, in a fit of anger, I wrote the following comment:
[quote]
This is going to be a controversial opinion, but I see no overwhelming reason to support small businesses, and I don't think I'm alone. Why am I paying more for something I can get cheaper elsewhere, especially with complaints of poor customer service, poor stocking of items, etc so pervasive these days? Now, call me an "ungrateful millennial" or whatever, but I don't have fond memories of walking down by the crick, with a rolled up comic in my back pocket that I got from the local five and dime. It's not an experience that I relate to. Same with comic shops. I have several I love, but the world would keep spinning if they shut down tomorrow.
The mentality that wants me to support Mom and Pop is the same one that wants Marvel to never change, and keep offering the same product it did 50 years ago. This is a common argument in the geek TV world. There are tons of adult fans angry at Power Rangers because it "sucks" compared to when they were kids, or hate Cartoon Network for showing nothing but Teen Titans Go – never stopping to realize they're not the target audience. Thirty year olds wonder why today's kids can't love Snake-Eyes as much as they did, not realizing that maybe it's time to give a new generation their OWN stories. There's no shame in knowing when to walk away. I've seen folks say things like "I didn't leave comics, comics left me." Well, take that as a hint. Maybe the industry doesn't want or need you anymore. Time to find new hobbies and pursuits!
[/quote]
What I said about small businesses is true. Just as I don't really subscribe to the notion of "team spirit" (which is why I'm a terrible sports fan), I also never understood the push to support local mom and pop stores. I'm just fine with my big box retailers, with their affordable prices and decent customer service. These comic retailers chose to open their businesses, but now they approach them as if they're victims. The distributor is out to get them because of the lengthy ordering window and lack of returnability. The publishers are out to get them because they keep publishing lackluster product. But it's never "Ya know, I backed the wrong horse by buying into Marvel's crossover hype." It's never "I made the wrong call", but instead it's phrased like "How dare Marvel make me order that tripe?!" That doesn't even make sense. I think there's a certain level of professionalism needed that's not always there for small businesses. I don't know what the CEO of Walmart thinks about the latest Hulk book, but you better believe Joe at Joe's Comics & Stuff is gonna gripe to me about it. Not recommend it, or pivot to something better – GRIPE. That's no way to run a business. Retailers are sitting there going "Man, Marvel sure is putting out a lot of shit", but in the same breath asking, "Why won't anyone buy books from me?" Maybe stop badmouthing your product and find a way to hype it! Even if it's a turd, polish that turd and sell it because that's your JOB.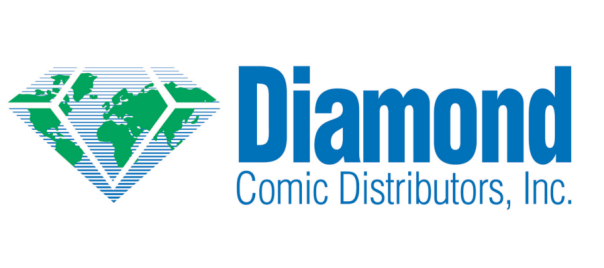 There's another unique thing about the comic industry that people never really think about: comics are the only industry where the consumer knows the distributor and is trained to hate them – trained, mind you, BY retailers! If a shipment gets messed up at Toys R Us, nobody blames Lash Tamaron, 'cause they don't even know they exist. No, they blame TRU. In comics, however, retailers have this special ability to pass the blame on to Diamond when it's their own decisions that got them in jeopardy. Didn't order enough copies of a book, it's easy to just say "Oh, Diamond shorted us". Customer might mutter a "Fucking Diamond", and both parties just kind of shake their heads together at the distributor's ineptitude.
I might sound like a Diamond apologist, and in many ways I am. Full disclosure: about ten years ago (wow, has it been that long?), I was a purchasing brand manager in the print division of Diamond. That's a big fancy way to say that I killed a lot of dreams. No, seriously, and I'm not proud of that. If Dave has had a lifelong dream of seeing his name on a comic sold in stores, I'm the guy who would have to work with him to make it happen. The problem, though, is that Dave has created some derivative superhero comic, and consumers have no reason to support his $3.99 black and white book when Marvel and DC have full-color superheroes covered. But I'd get him into the Previews catalog that all retailers use to place their orders, and I'd let the market decide. Then, for a variety of reasons that probably deserve their own post, I'd end up having a very difficult discussion with him about 6 months later. Why? Because a lot of creators aren't business people. And a lot of comic shop owners aren't, either. The successful ones have found ways to survive, but it's the dinosaurs who were sitting pretty during the 90s bubble that don't know what to do with themselves now.
Now, that's not to say that Diamond isn't without problems. It is antiquated. The men running that part of the industry have been doing so for the past 30 years, so there's not a ton of new blood. There are problems at the warehouse. Back when the main warehouse was in Memphis, there was a UPS center across the street that paid more. The UPS center, however, required you to have at least a year's experience in a warehouse environment. And guess where they'd get that experience: Diamond. So, the main warehouse is filled with a bunch of novices trying to pad a resume for a better position. No shame in the game, but it's to Diamond's detriment. And let's not forget the publishing cycle: Diamond advertises books that will be available for sale two months from now, with no returnable cushion. So, a retailer does have to take a gamble when it comes to ordering the next month's books, before they even have this month's books in hand. But here's the kicker: Diamond is so ensnared in the distribution process that it couldn't extract itself if it tried.
Another quick history lesson: about 20 years ago, Marvel bought a distributor called Heroes World, which turned out to be a terrible idea, but I guess it seemed right at the time. In a mad dash for survival, Diamond signed everyone else to exclusive contracts for distribution. This drove a lot of smaller distributors out of business, lessening competition. Then, to make matters worse, Marvel declared bankruptcy and came crawling back to Diamond. This made Diamond king of the hill as the result of a flurry of activity needed for survival. In the years since, people have longed for a competitor to Diamond, but it just ain't gonna happen. It's the WWE of comic distribution, and there isn't really even a TNA waiting in the wings. It's an unintended monopoly, but a monopoly all the same. But as much as people clamor for the death of Evil Diamond, no one has stopped to consider what would happen if they went away. It's not going to mean freedom for all the publishers. No, THAT will be the death of the Direct Market, because no one is equipped to take its place. And even if they somehow managed to do so, then they'd eventually become just as hated as Diamond. After all, "You either die a hero…"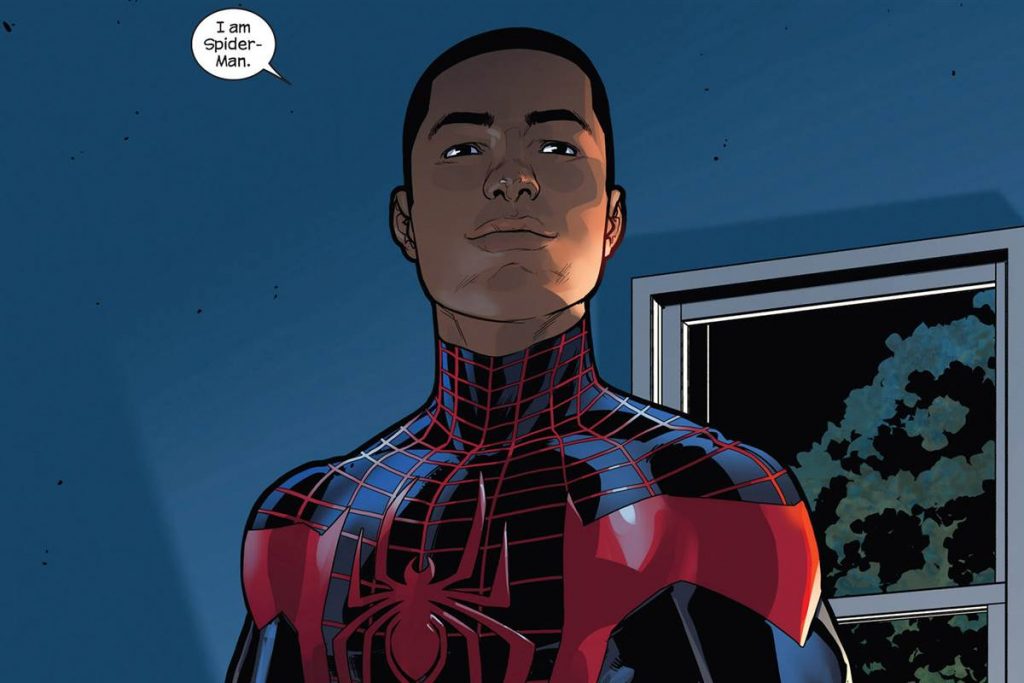 The medium needs change, and those fighting that are part of the problem. My friend James once said that comics are for children, and that's true. I've always felt that there's a 20-year lifespan on comic fandom. If you stick around longer than that, everything becomes Been There, Done That. After 20 years, it's time to move on. Start repairing old cars, or take your Harley for a three-day cruise. Comics are for the young, but the problem is that the young want nothing to do with them. Oddly enough, though, it's a bunch of middle-aged armchair quarterbacks who think they know what today's youth would like. "Spider-Man should be the same as he was when I was growing up!" they yell. Let's see, kid whose parents are dead, lives with his old aunt in Queens, and he's late all the time? Hate to break it to ya, but that's a Black kid. They just didn't have the social clout to do that back then. If they turned Peter Parker into a Black guy now, those fans would lose their shit. "Why can't Marvel create NEW characters?" Marvel, then, creates Miles Morales, and then they cry, "Why are you forcing diversity down our throats?!" Is the mere existence of a minority the equivalent of "forcing diversity" on you? Well, I'm sorry the sight of me offends your eyes, Mr. White Man! I just think it's time for certain fans to go. They don't like what the industry is doing, and the industry is starting to realize that it can't survive on mutton alone. There's no shame in knowing when to walk away.
Anyway, this is all to say that the greatest threat to the comic retailer IS the comic retailer. Stop being a victim, and buckle down. You made this bed so now lie in it. But I also don't believe in these crowdfunding attempts to keep shops open. The market has spoken, and you're really just delaying the inevitable. Some shops need to go. That's nothing personal. It's business, and they simply lived out their usefulness. The more resourceful shops, however, will find a way. At the end of the day, Superman and Wolverine will outlive the Direct Market, so retailers can gripe all they want, but Disney and Warner Bros are gonna make that money with OR without them. Retailers need Marvel and DC, regardless of the quality of the output, but Marvel and DC don't necessarily need retailers. The sooner Direct Market retailers realize this, the sooner they can start planning for the future.
And that's where the post originally ended. And then I saw that I'd received a reply on my comment at the original post (I removed his name 'cause it's not like I asked his permission to post this or anything):
[quote]
@Will
"I didn't leave comics, comics left me." Well, take that as a hint. Maybe the industry doesn't want or need you anymore. Time to find new hobbies and pursuits!
No, that`s a terrible attitude to show contempt at long-time customers who helped build Marvel. These long time fans deserve better than that!
Also be careful what you wish for as Marvel`s sales are in the tank, and they might be begging for those old time fans back one day!
[/quote]
I saw this and figured it was just another middle-aged White man, mad about change. His biggest mistake is that line about showing contempt for the customers "who helped build Marvel". So, I had to address that:
[quote]
See, that's dangerous thinking, because Marvel doesn't really owe you anything. You're approaching this like a shareholder, when that's not the nature of the arrangement.
As for the old-time fans, they're gone. Plain and simple. Sure, catering to them might lead SOME of them back, but not enough to really make them the focus. The old time fan wants too much in order to come back. DC did Rebirth, basically as a "We're sorry for what we did", and a bunch of fans still wanted them to kiss the ring and do a little humiliating dance. The thing to remember is that these companies don't *owe* you anything, long-time fan or not.
[/quote]
And then he had to go and prove my assessment of him correct:
[quote]
@Will.
The thing to remember is that these companies don't *owe* you anything, long-time fan or not.
Maybe my friend,but let`s sticky this post because I predict in less than a year Marvel will do a 180 with all their SJW theme comics and will please their old-time fans by bringing back the old school style. Marvel is going to have to go back to basics to stop their ship from sinking. It`s all about money, and Marvel`s old time loyal fans have the deep pockets that the majority of cosplay SJW fans don`t seem to have.
[/quote]
Ugh, he had to go and use a term like SJW. You can tell a lot about a person when they're worried about the perceived Social Justice Warriors. He's just another stick in the mud, resistant to change. So, of course, I couldn't let that go:
[quote]And you just had to go and torpedo your argument with "SJW" nonsense. The injection of diversity is an attempt to get the dollars they're not already getting, from audiences they've previously ignored. That, my friend, is the future. Any industry propped up by the buying habits of middle aged White men is an industry in trouble (unless you make Cialis or Rogaine), and they've finally come to realize that. What's gonna happen when you die? Are you still going to be rallying from the grave "Put White Spider-Man back in high school!" to an audience base that clear couldn't give two shits? The Marvel you grew up with is fine, but it's done. I just don't get why fans can't grow up in their expectations.[/quote]
I won't exactly call it a "mic drop", but I really don't know what's left to say after that.