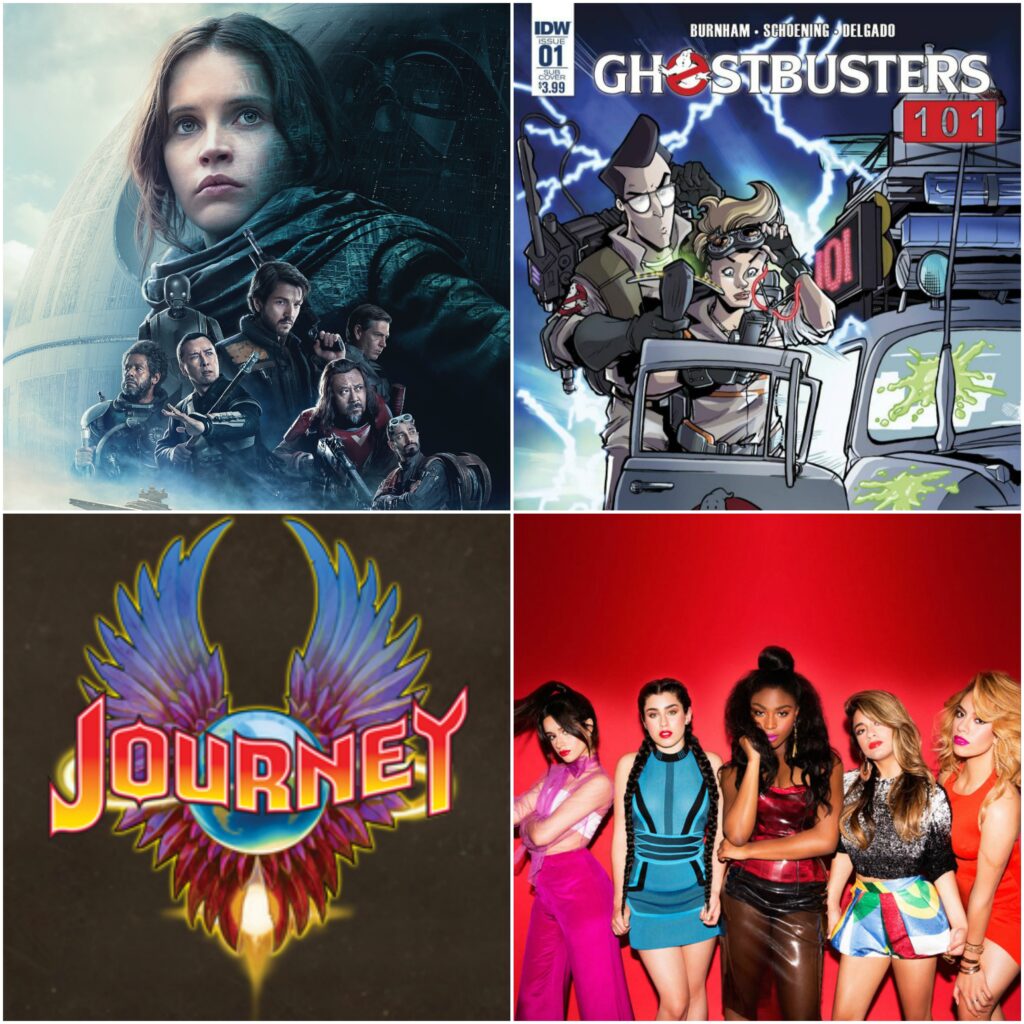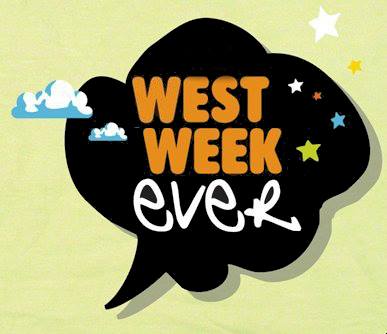 Happy Birthday to me!!! Seriously, I should've just taken the week off, since A) it's my birthday, B) I blew my blogging wad earlier this week, and C) nobody ever reads this thing on holiday weekends. So, brace yourself for the most phoned in West Week Ever you've ever seen!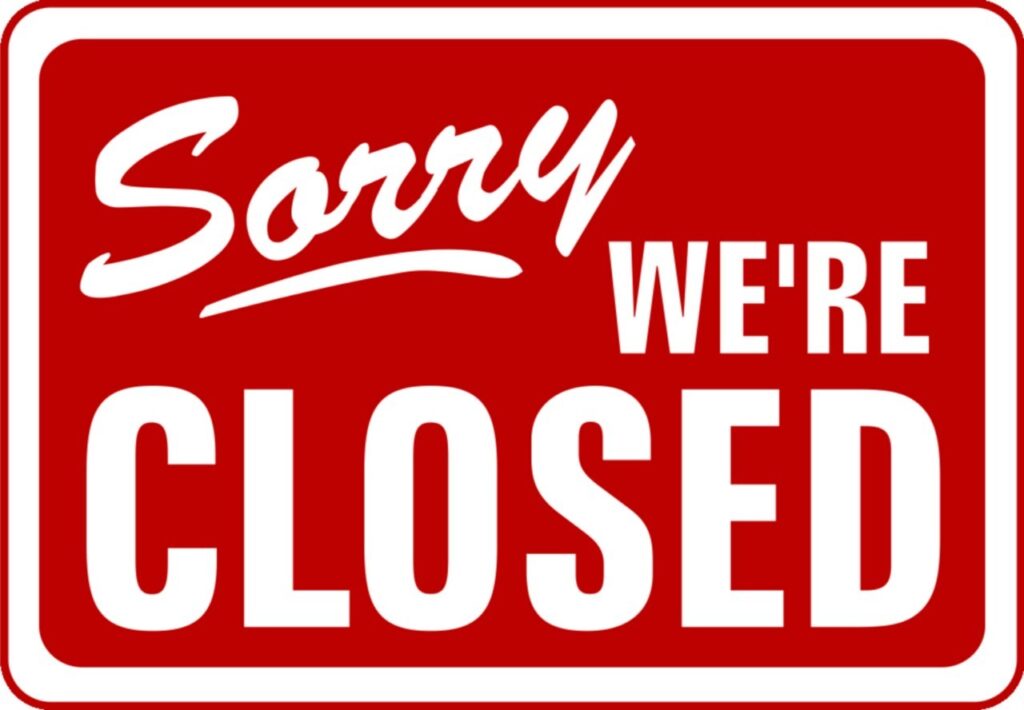 Earlier this week, I posted The Greatest Threat To The Direct Market Comic Retailer IS The Direct Market Comic Retailer. Plainly put, comic retailers are their own worst enemy, but the industry also isn't helped by the dinosaurs (both retailers and consumers) who refuse to grow with the times. There's not really much more I can say that I didn't say in the post, but check it out if you haven't yet. It's gotten some great feedback, and I'm pretty proud of it.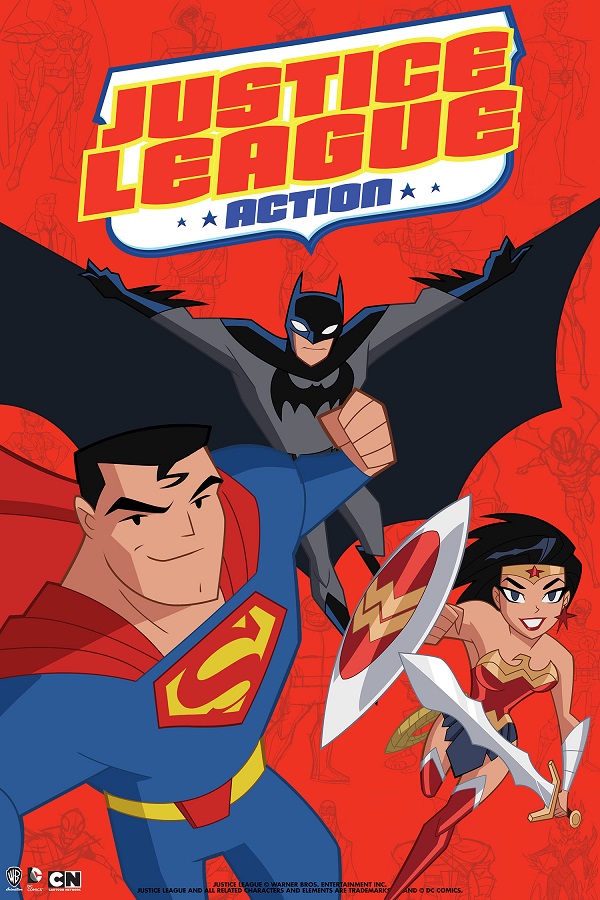 Justice League Action finally premiered last Friday as a "special" on Cartoon Network. I haven't watched it yet, but it's on my DVR. Look for a review next week. In the meantime, when looking for this image, I found a lot of YouTube clips using the word "FAIL" in regards to the series, so I guess folks aren't liking it? Or maybe it's the fact that it's geared towards younger kids while older folks were probably hoping for a JL show like we had 10 years ago? Like I said, I'll form an opinion by next week.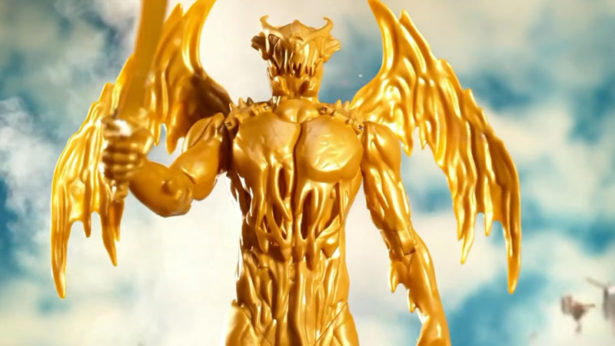 In Power Rangers news, Lionsgate continues to fail at properly marketing the film, as the toys keep revealing more than the studio. Earlier this week, a Toys "R" Us commercial online revealed the movie design for Rita's henchman Goldar, and let's just say it wasn't pretty. It's interesting that he shares similar design aspects to the Megazord, complete with wings and head shape. It just looks like someone poured melting gold on the Megazord. Is that what happened? After all, Rita's suit is clearly a damaged Green Ranger suit, so is Goldar a damaged zord? Anyway, I'm hoping this is one of those designs that just doesn't translate well to plastic, but will look better onscreen. Maybe? Hopefully?

I had the pleasure of joining my pal Corey Chapman for the latest episode of The Chap Report, where we discussed a LOT of politics. Like, a lot. If you only like me ranting about toys and comics, you'd probably best skip to halfway into the episode. Otherwise, enjoy as I talk about Russia, Trump, and Rogue One. Check it out here!
Things You Might Have Missed This Week
The old folks just don't know when to quit, as we got word that both The Expendables 4 and Sex and the City 3 are happening. I've never seen any of The Expendables franchise, while I skipped out on SATC after the first one where we learned Miranda had let her bush become a forest. Poor Steve…
Journey, Electric Light Orchestra, Tupac, and some other folks will be inducted into the Rock & Roll Hall of Fame. Yeah, Tupac. I'm just happy about Journey and E.L.O.  Now, let's just hope former Journey frontman Steve Perry shows up for the ceremony.
Seth MacFarlane's unfortunately unfunny Patrick Stewart vehicle, Blunt Talk, has been canceled by Starz after 2 seasons.
Some chick named Camila Cabello left something called Fifth Harmony. I am old, and don't know what either of those things are. No, I'm kidding. It's a girl pop group, but I can't name a single one of their songs. Anyway, the other 4 Harmonies will carry on, but that can only work for so long.
Blizzard confirmed that the character Tracer in the video game Overwatch is a lesbian, and a certain corner of fandom lost their shit. No, I'm not gonna say their name because they're always searching for that kind of thing. Let's just say it rhymes with Hamerhate.
Blac Chyna took her baby and left boyfriend/baby daddy Rob Kardashian. I feel bad for Rob, but that's what you get for having a baby with a chick whose name makes her sound like a really racist supervillain.
The Ghostbusters 101 comic was announced, which will see the original Ghostbusters travel to an alternate dimension to team up with the 2016 "Answer The Call" Girlbusters.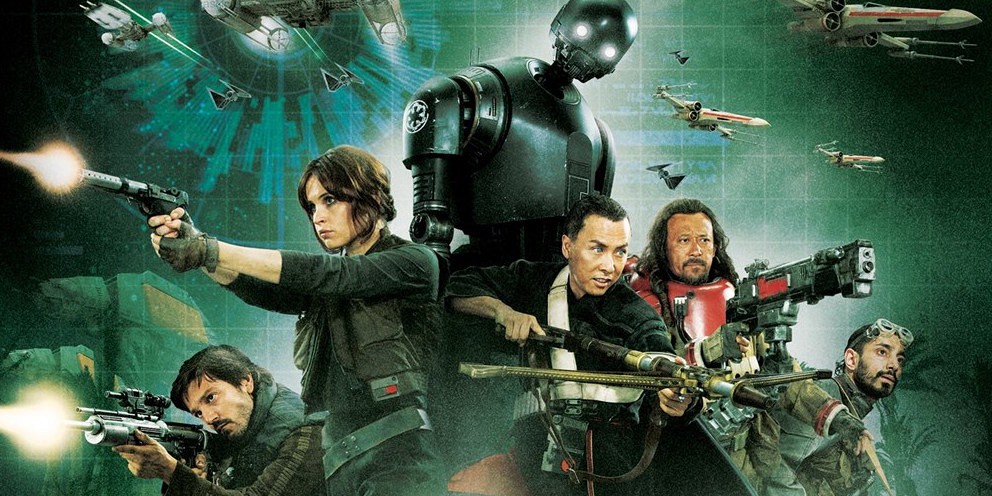 So, I guess it's pretty obvious that Rogue One: A Star Wars Story was the belle of the ball this week. I mean, I haven't seen it, but people I trust saw it and really liked it. I hear there's so many great characters, like Trixie Bang Bang, Gay Karate Man, and Sass Bot. To be honest, I'm in no real rush to see it. Just like I don't like my Trek without an Enterprise (with DS9 as the exception), I don't like my Wars without Skywalkers. I get that this sets up A New Hope and everything, but that just isn't enough to get my butt in a theater seat right now. Still, it has made $290 million in the US at this point, and that's nothing to shake a stick at. So, in a week where very little happened, nothing even came close to the status of Rogue One, and that's why it had the West Week Ever.
Merry Christmas, Happy Hanukkah, Kickin' Kwanzaa, and maybe I'll see ya again before the new year!