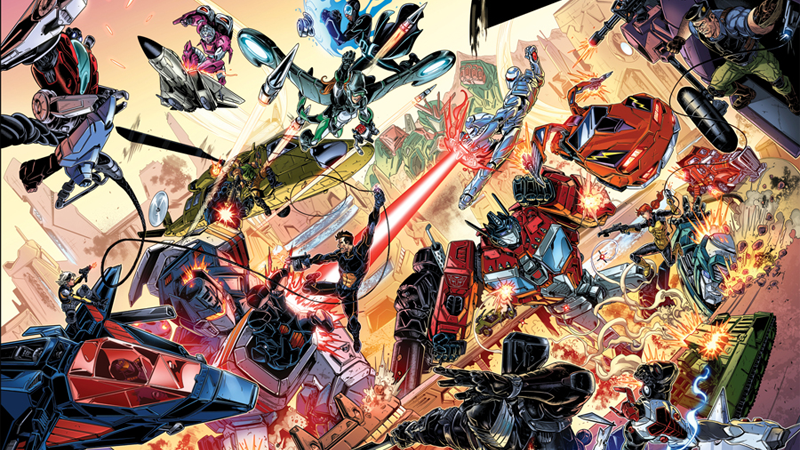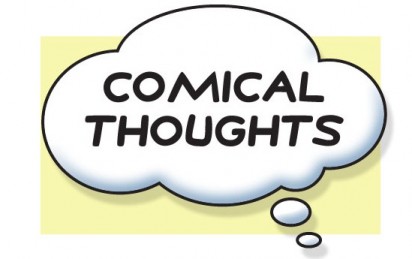 For some time now, IDW has been the comic home of Hasbro's biggest properties, including G.I. Joe and Transformers. They recently added Micronauts, Rom: SpaceKnight and UK import Action Man to the mix. So, it seems like as good a time as any to gather them all under the same umbrella in a shared universe. The mechanism for doing this is the miniseries Revolution, which will also result in a long awaited M.A.S.K. spinoff series. While this all might sound good on paper, the execution of it has been horrible. The story runs in a 5-issue miniseries, combined with various one-shots for each property involved. So far, the first 3 issues have been released, as well as the one-shots for Rom, M.A.S.K., and Micronauts. By this point, I feel justified in saying that the story is confusing, ugly, and not well planned. Let's take a closer look, shall we?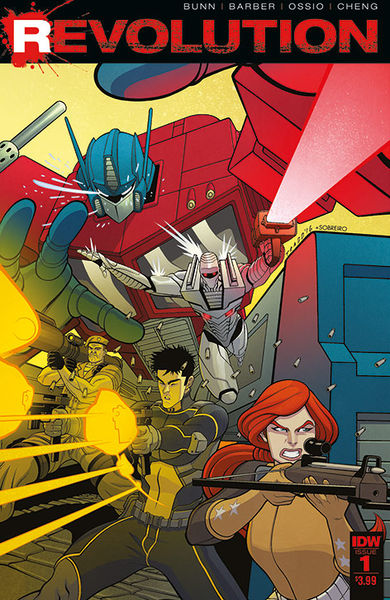 In the first issue, we learn that the Transformers depend on a mineral called Ore-13, which has recently become unstable and is exploding. The new Action Man is investigating a stockpile of it in Mt Olympus, where he discovers former G.I. Joe member Big Ben who's not long for the world. Big Ben tells him that he was running a mission when he was ambushed by some Joes. He doesn't know why his former teammates would attack him, but he managed to grab one of their dog tags before the rest of his crew was slaughtered. He says it seems like they were after the Ore-13, but Action Man is snatched away before the mountain explodes with Big Ben and the rest of the Ore-13. Well, apparently, the Transformers recently proclaimed that Earth would be joining the Cybertronian community, and the humans aren't too pleased about that, as they see the Transfomers establishing themselves as our overlords. Enter G.I. Joe, who decide to attack the Transformers during a humanitarian mission. Things are pretty much at a stalemate until Rom the SpaceKnight comes out of nowhere and kills 4 Joes, including team founder Joe Colton. Since Rom looks more Cybertronian than human, the Joes assume he's on the Transformers' side. So, they take this as a declaration of war. We also get a back-story from Revolution #0, which introduces M.A.S.K.'s Miles "Mayhem" Manheim. They actually do something clever here by saying that he was a member of the original Action Team with Joe Colton. It appears he's actually got Transformer Blitzwing in captivity, who he's harvesting for parts and technology.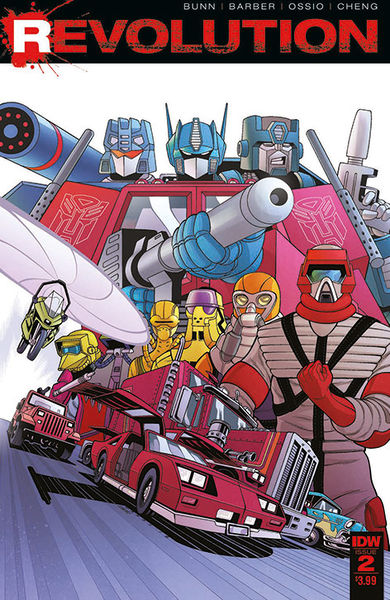 In the second issue, it's the Transformers vs Rom, as they're pissed at him for "blowing up their spot". They had formed something of an uneasy alliance with the humans, and Rom's actions had just undone that by murdering those Joes. Rom, however, insists that he murdered no humans. Rom tells them that he is hunting the Dire Wraiths, who have managed to infiltrate world governments. Meanwhile, we're introduced to the M.A.S.K. team, and the new Black Matt Trakker. Aileron and Kup face off against the M.A.S.K. team, whose vehicles were built using Cybertronian technology, resulting in Kup being captured. Trakker, however, has second thoughts about what they've done when he realizes the Transformers are sentient, and more than mere machines. At the end, we find out that Micronauts' Baron Karza is behind the unstable Ore-13, as he's been stealing it via a transdimensional space bridge in order to save the Microspace. Um, OK.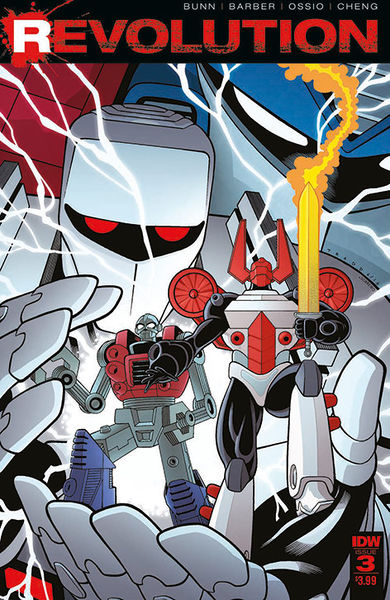 The third issue brings a whole bunch of confusing Micronauts stuff, 'cause I know nothing about that franchise. It seems like the "heroes" of that world have formed an uneasy alliance with the villain Karza in order to save their universe. It's Optimus Prime vs Rom because Rom's mission is to defeat the Dire Wraiths, while Prime insists that Earth must be their primary concern. At the end of the day, Prime determines that, while Earth is important, the Microspace must also be preserved. Meanwhile, the autopsy results are in and the Joes realize their fallen friends weren't human after all. Since they don't know who they can trust, Scarlett puts in a call to "somebody we haven't talked to in a while." I think we all know who she means. Karza does some shit. Rom does some shit. And the issue ends with an entrance by Snake-Eyes.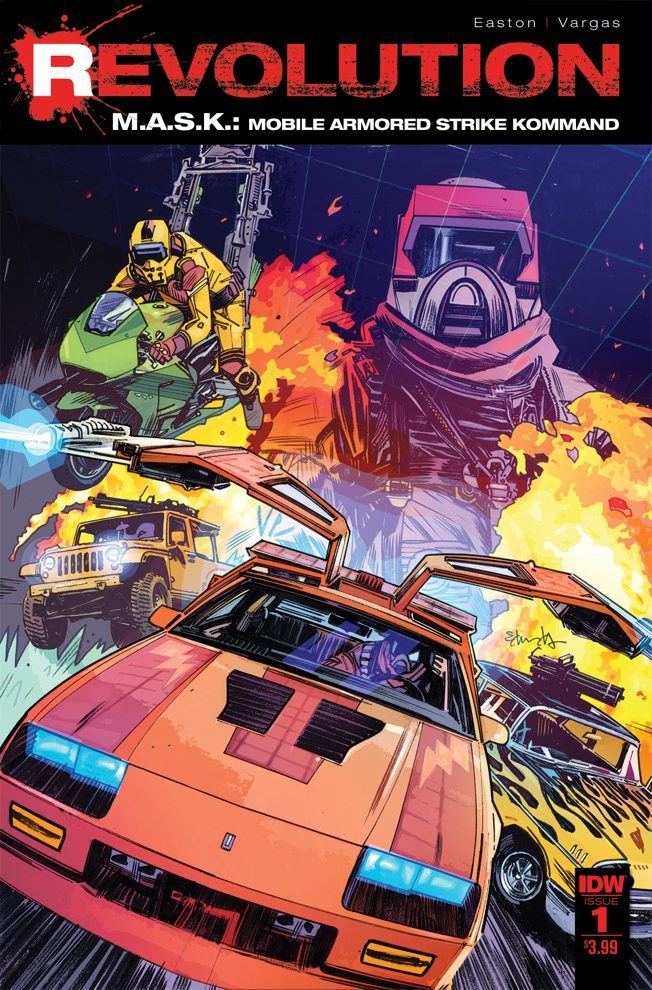 Revolution M.A.S.K.: Mobile Armored Strike Kommand #1 is the only one-shot I've bought from the series. It introduces us to the rest of the M.A.S.K. team, as we watch as they're recruited and how they handle basic training. We also get hints that some of them aren't as virtuous as they should be, yet those personalities align with team leader Miles "Mayhem" Manheim. Nothing here is original. Some recruits die in training, as "collateral damage". The team is tasked with an impossible rescue mission. You've seen all of this before. Yet, it's a serviceable introduction to the team and franchise. That said, I think all of this could've been possible without it taking place within the clunky Revolution storyline, as nothing in the special ties into present events – it's a prequel story.
So, what are my problems with the series? Well, first of all, it's a terrible jumping-on point for new readers. There's WAY too much backstory with the Transformers and G.I. Joe books for this to go smoothly. Now, IDW did release a The Road to Revolution discount trade paperback with 5 stories that they felt were crucial to making the story a richer experience, but there shouldn't have been required reading. A successful crossover like this should be accessible to all. To give you an idea of the problems here, IDW has had the Transformers license for ELEVEN YEARS. They've had the G.I. Joe license for EIGHT YEARS. In that span of time, the G.I. Joe comic has been rebooted four times, while most of the early Transformers comics were just a series of miniseries. I was IDW's Diamond brand manager at the time of the early Transformers books, and even I didn't really know what was going on. For folks with a cursory knowledge of the brands, this series opens with a ton of questions: Why's Soundwave with the good guys? Where's Bumblebee? Why is Scarlett the team leader? Where's Flint and Duke and the Joes people care about? What about Cobra?
Something like this seems like it would be better served by a reboot of the existing brands instead of trying to get them to mesh with the newcomers. It doesn't feel like they're bringing their truest, core representations to the party. G.I. Joe isn't just the military, as it's used here. Their primary mission was to fight Cobra. Without Cobra, what are they? Here, they're a shoot first, ask questions later sort of organization, which doesn't really line up with what we've known them to be. If they'd been the least bit diplomatic, then this whole battle wouldn't have even taken place. Like, why is Scarlett so pissed? And Snake-Eyes is a lot less cool/mysterious when he's TEXTING! What happened before this miniseries to make her like this? As a new-ish reader, I can't help but feel that I'm missing a lot. This miniseries might be a rich experience for those who've been following the series recently, but it's just not a fulfilling experience for casual readers.
Another problem is that it seems actual story is taking place in the one-shots, which isn't how these things are done. One-shots in an "event series" are supplemental material, stories going at the periphery of the action. Here, though, you open up Revolution #3, and Rom is suddenly just chilling with the Transformers like the events of the past issue never happened, and there's an editor's note of "See Rom : Revolution #1." NO! That's not how you do this. Major team shifts, side switches, etc don't happen in the one-shots. You leave the meat and potatoes for the main series.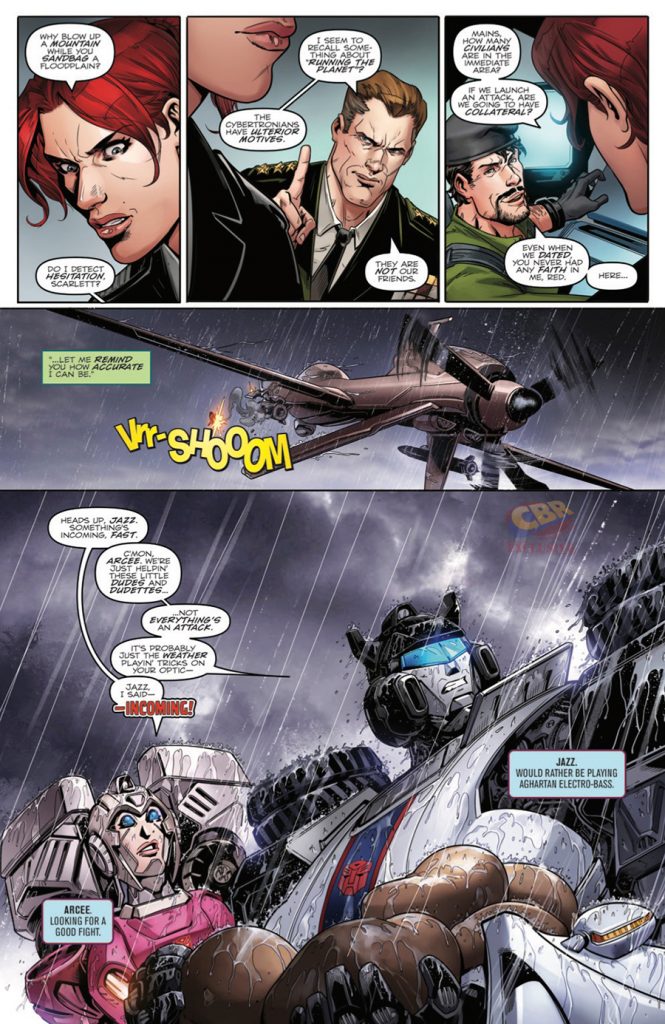 Finally, the art's just ugly. I'm not sure if IDW has a stable of "exclusive" artists, but you'd want the best on something this high profile. They do a capable job of handling the tech, such as the Transformers and the M.A.S.K. vehicles, but the humans are rough and inconsistent from panel to panel. They also look a bit cartoony for the subject matter. I realize all of these properties are toylines, but they're being introduced in a story with some pretty high stakes. Imagine if Marvel's Civil War had been drawn by an Archie artist. That's what you've got here.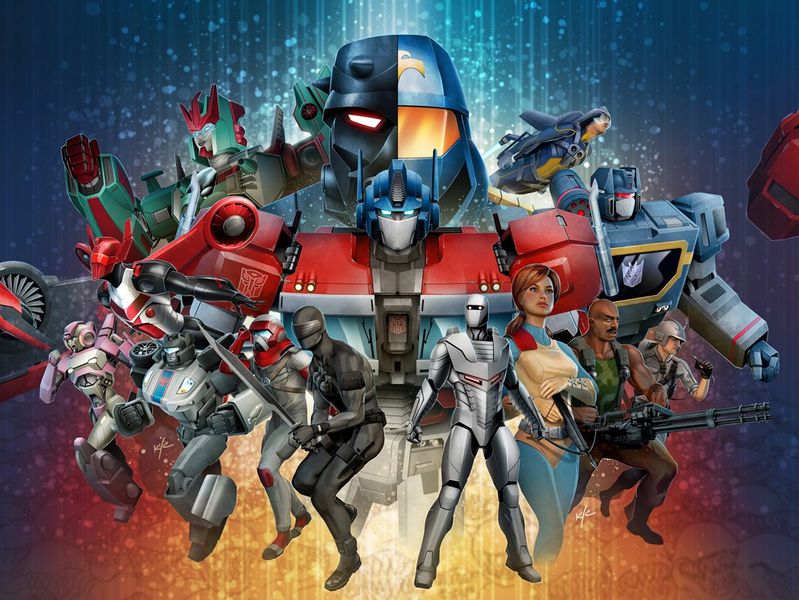 After saying all that, I'll probably stick with it since there are only 2 core issues left. That said, it hasn't been an enjoyable experience. If this had just been a one-off thing, I'd probably give it a pass. It's not, though. This miniseries is meant to set up the future of the Hasbro properties at IDW, and that just doesn't seem like a good thing at this point. This series is a mess, so it doesn't make me too optimistic about the future. If you're a die-hard Transformers or Joe fan, I guess you've got to read it, but if you've just got casual interest, this is a revolution you can skip.