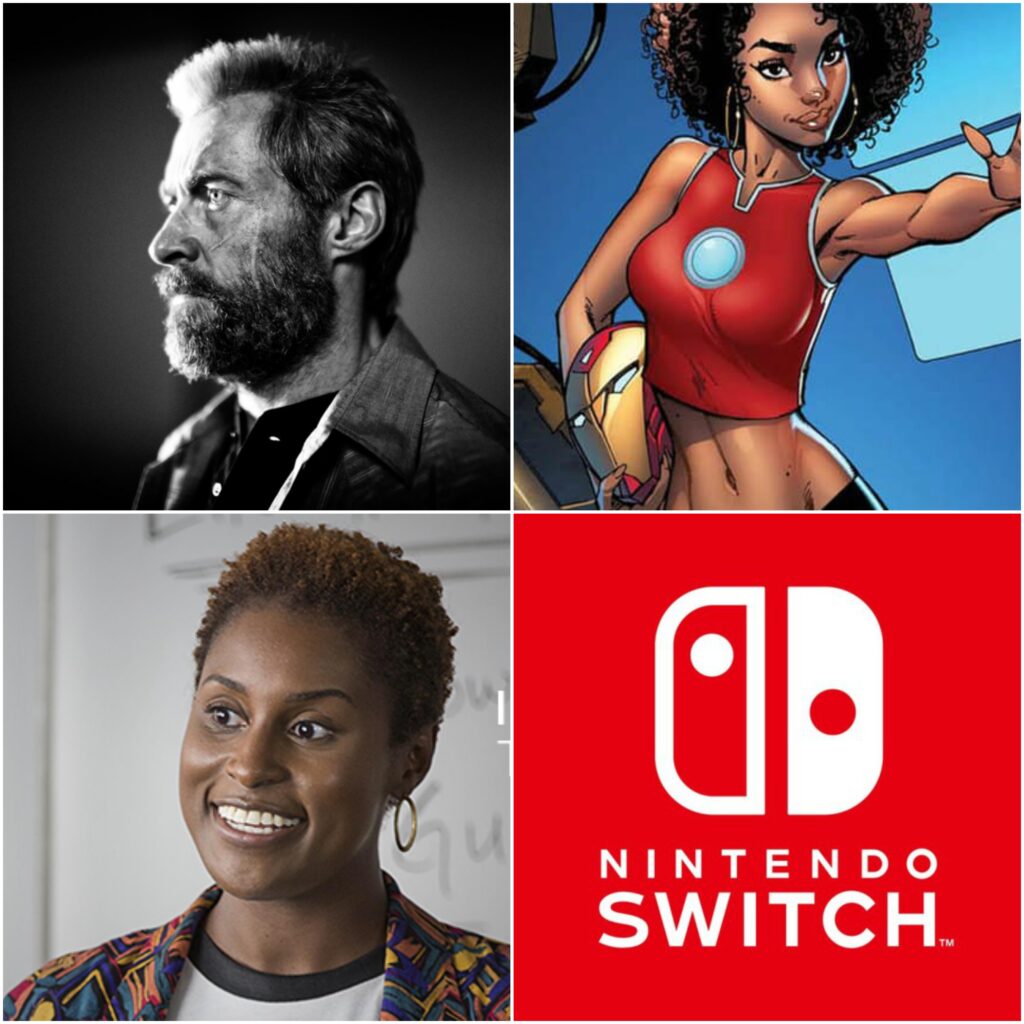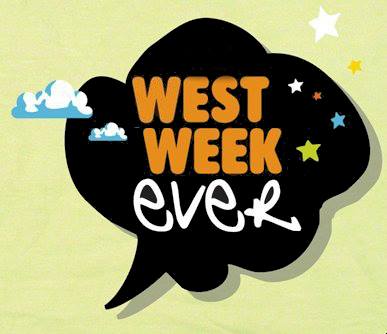 On TV, I caught the HBO series Insecure. Everyone's talking about Westworld, but nobody's really talking about this. Created by and starring Issa Rae of Awkward Black Girl fame, it follows a young Black woman who's trying to find her way in an unfulfilling job and a dead-end relationship. It's a cute show, but I could see myself getting bored with it the same way I got bored with the Awkward Black Girl webseries. According to the ratings, the show's not doing all that well on HBO, with fewer than a half million people tuning in. Rae's had this development deal with HBO for years, but I can't help but think this show would do better on another network. In fact, it would be the PERFECT companion for Atlanta over on FX. Both Rae and Glover have been thrown into that "You aren't Black enough/Why do you talk White?" camp at some point in their careers, yet now they're some of the leading voices of the Black Millennial. Hell, the show might even do better on Starz, scheduled after Power. What I'm saying is that Sarah Jessica Parker's Divorce is NOT the right lead-in for the show, as I'm sure Insecure isn't retaining much of that audience.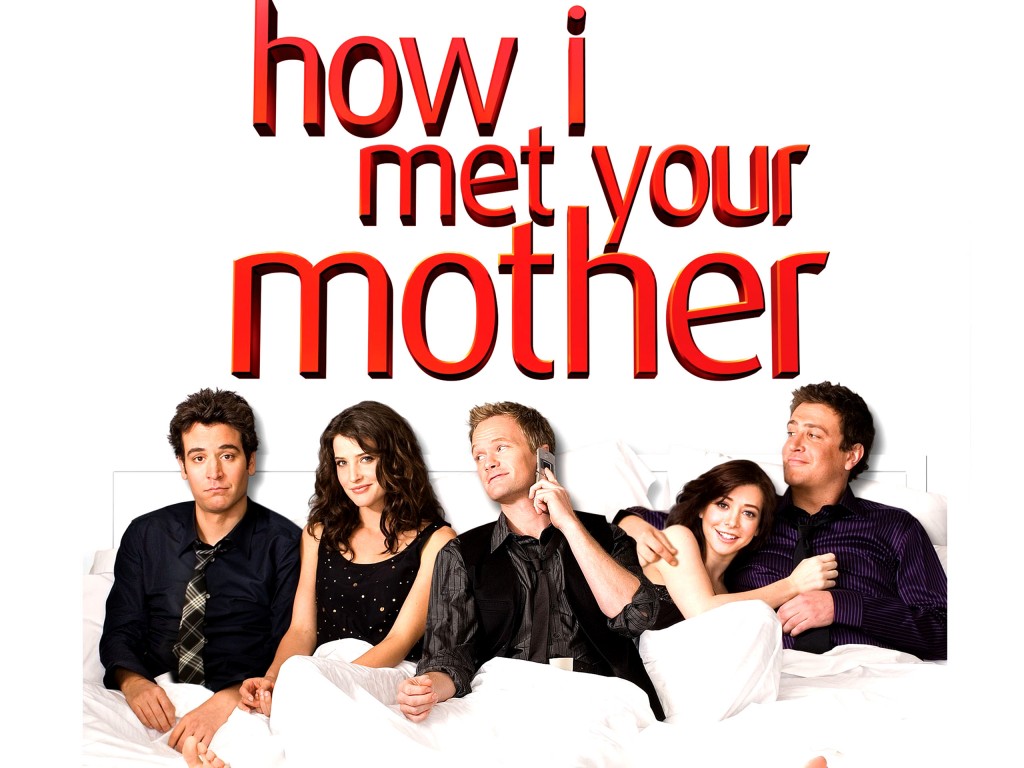 In TV news, it was reported that Jason Segel is down for a How I Met Your Mother reunion. THIS is what's known as a "slow news day". I mean, the show basically JUST ended. Yes, I realize it's been 3 years, but that's still too early for us to be wondering where those characters ended up. I mean, I just got done being mad about that finale. I'm not ready to deal with Ted Mosby's shit again this soon. Give it some time to settle. Maybe wait until you've got an idea that's legen…wait for it… As for some HIMYM trivia, did you ever realize that Marshall and Lily don't kiss that often? Apparently, Allyson Hannigan couldn't stand Segel's smoker breath, so she asked that they not kiss too much. I never realized that, but now I'll be looking for it.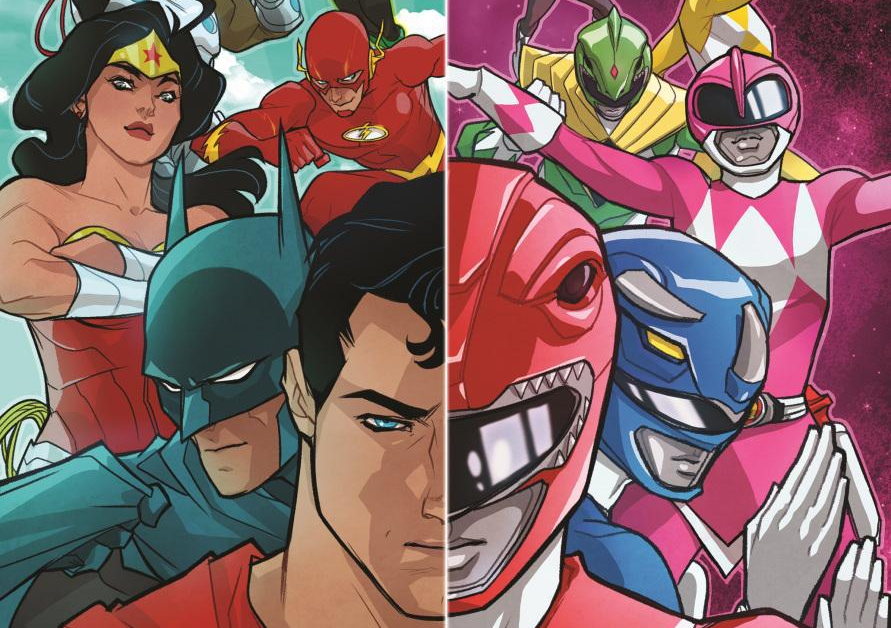 In comics news, it was reported that Justice League/Mighty Morphin Power Rangers would be launching as a miniseries next year. Personally, I think this is a horrible idea. I think it boils down to the fact that I have never really seen the Power Rangers as "superheroes". They're more like "global peacekeepers", which makes them more like galaxy cops. Then again, the Green Lanterns are space cops and they're considered superheroes, so what do I know? Hell, Batman just teamed up with the Teenage Mutant Ninja Turtles so it's not like these crossovers have to "make sense". Someone on Twitter pointed out that it's really more of a cash grab since both have movies coming out next year. Adult Rangers fans, God bless 'em, are happy about the news because it sort of lends some legitimacy to the Power Rangers brand. Justice League fans, however, are pretty much in "WTF?" mode. Morbid curiosity dictates that I check out the first issue, but I can't say I'm excited for this. I'm not even cautiously optimistic about it.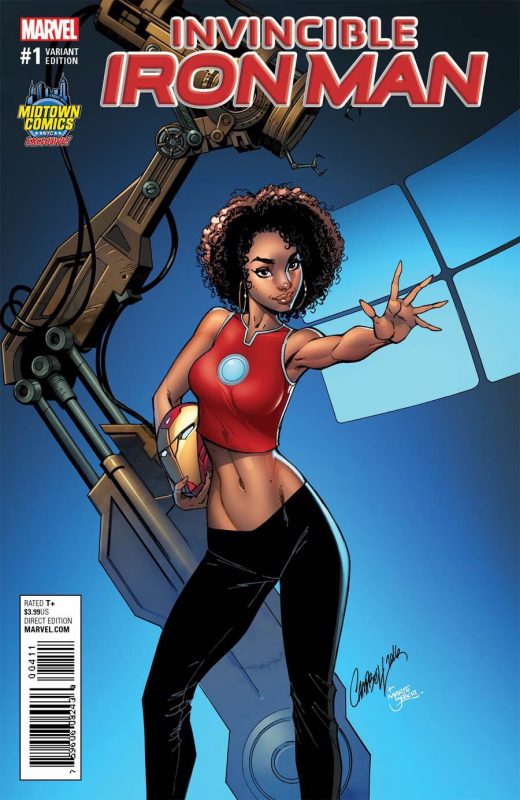 There was also some drama in the art camp as J. Scott Campbell came under fire for a variant cover he did for Midtown Comics of upcoming Tony Stark replacement, Riri Williams. The biggest complaint is that he basically sexualized a 15 year old girl. Now, Campbell and I have had our differences – to the point that he's blocked me on Twitter. Still, I have to give credit where it's due, and I don't see anything wrong here. He drew her based on how she'd been previously depicted: same hair, same shirt, same bare midriff, etc. Have you looked at a 15 year old lately? This is how a lot of them look. I see the curvature of the hip, but I'm not seeing Campbell's version as "sexy", per se. If anything, I'm more surprised that he drew a convincingly Black face. My biggest complaint about him is that he's built a career on basically drawing the same female face and only changing the hair. In this case, I would've expected him to draw that same face and let the colorist handle the fact that it's a Black character. No, he actually drew a serviceable Black teenager, so I'll give him credit there. Some blame has to go to Marvel, as they knew what you get with a Campbell cover, but he's nowhere near as brazen as, say, Frank Cho. Riri has some big shoes to fill, so Marvel's going to have to be careful with how they handle her – especially with so many eyes on her debut. Anyway, last night Marvel and Midtown mutually agreed to kill the cover, with Campbell blaming "faux outrage" for the decision.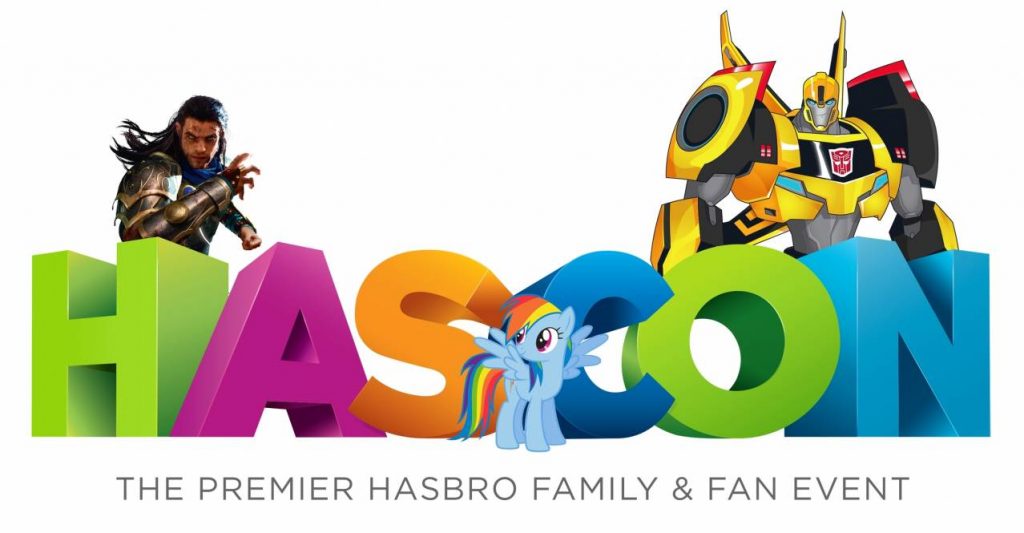 In toy news, Hasbro announced the creation of HasCon, which will be their own convention devoted to their brands, to be held in Rhode Island next fall. This had been rumored for some time, but now it's a real thing. I understand branding and all, but "HasCon" is a terrible name. It's not something that evokes fun. It sounds like something you'd hear in a disaster situation. "Mr. President, alert HasCon that the virus has gone airborne!" Anyway, some fans are upset because Star Wars and Marvel won't be represented, but that shouldn't come as much of a surprise since Hasbro doesn't own those properties. I still think this could spell a resurgence for G.I. Joe, and maybe we'll finally get that M.A.S.K. toyline reboot.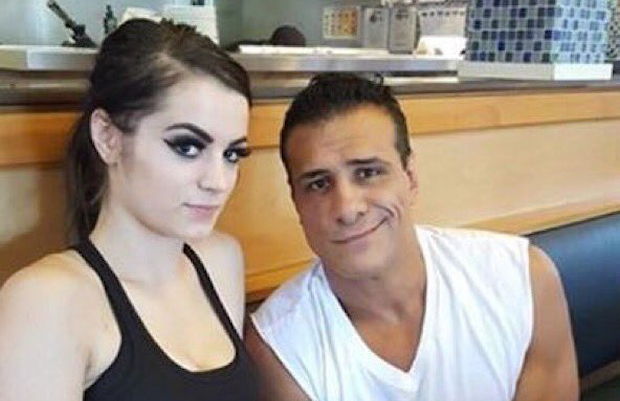 In wrestling news, everyone's crush, British wrestler Paige, proposed to her boyfriend Alberto Del Rio. This is a dumb, dumb girl. I say "girl" because she's 24, and I don't really trust the judgment of anyone under the age of 25 – especially when they jump off shit for a living. The dude's not even divorced yet, as his wife is claiming that he cheated on her WITH Paige, and then Paige went and did the dumbest thing you can do at her age – got his name tattooed under breast. This is all just a midlife crisis for Del Rio, but I really feel like Paige doesn't realize how she's squandering her opportunity with the WWE. Del Rio already left abruptly, and she's on a suspension for violating the Wellness Policy, as well as claiming she needs neck surgery that WWE doesn't think she needs. She's even been removed from Raw's opening sequence. She is NOT in good standing with WWE, so she should really be focusing on her career instead of this high school, lovey dovey shit. But hey, it's her life.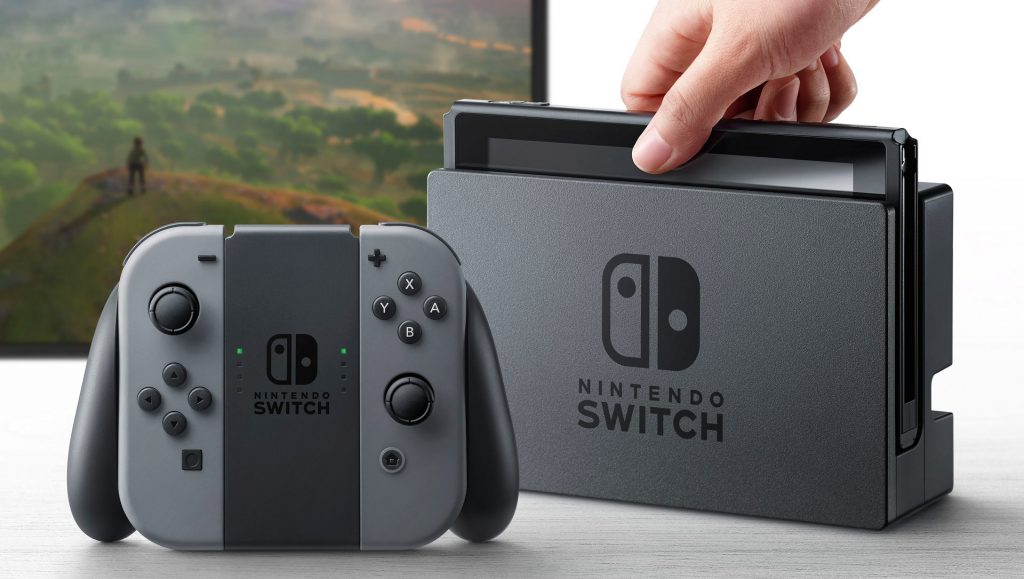 In video game news, Nintendo announced the Nintendo Switch console. The benefit of the system is that you can take the home gaming experience with you, as the console undocks to become portable. The trailer shows people in a lot of public settings where you wouldn't typically be playing video games anyway. So, it's like, "thanks but no thanks". I already think it's weird when socially awkward folks whip out a DS in the middle of a party or while standing in line, but now they're gonna have a whole, damn full-fledged console? Anyway, it looks cool in theory, but I don't plan on buying one. Based on the trailer, it looks like it's designed to make you anti-social in social environments.
Things You Might Have Missed This Week
Leo DiCaprio is producing a Captain Planet movie that picks up years after the show, where a washed-up Captain Planet needs the Planeteers more than ever. OK, whatever…
The Walking Dead was renewed for season 8, so there's no end in sight for it or the comic it's based on
CBS granted full season orders to freshman shows Bull, MacGyver, and Kevin Can Wait. They also canceled summer series BrainDead and American Gothic
Speaking of CBS, they're developing popular app Candy Crush into a game show. Personally, I'd rather have a Fruit Ninja show, but I bet Asian groups would lose their shit
Max Steel became one of the biggest bombs ever, taking in just over half a million dollars on opening day
Billy Bush and NBC parted ways, with Bush receiving a $10 million payout. Man, NBC sure has a funny idea of what "punishment" is…
After 30 years, MetLife is dumping Snoopy and the rest of the Peanuts characters from its marketing campaign.
Bob Dylan won the Nobel Prize, but won't answer his phone for them to get it to him.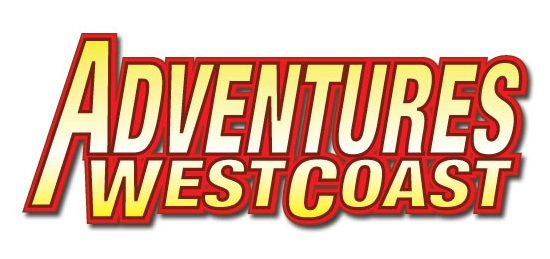 Programming Note: If you notice, I never really talk about comics or graphic novels that I've read in West Week Ever – mainly because I've got separate columns for that. Yup, Adventures West Coast is my graphic novel review column, while Comical Thoughts is where I discuss monthly comics that I've read. They've been gathering dust for over a year or so, but I dusted off Adventures West Coast this week with my review of Grant Morrison's Wonder Woman: Earth One Vol 1 (check it out if you missed it the other day). My goal is to have a comic post every Wednesday – either an AWC or a CT post, but I can't do that if you're not reading them. So, if you're interested and like what you see, click and click often. AND SHARE!

The X-Men movies get a bad rap as a franchise. Despite creative high points like X2: X-Men United and X-Men: Days of Future Past, fans choose to remember the low points, such as X-Men: The Last Stand and X-Men Origins: Wolverine. When you break down the 9 movies that comprise the franchise, it's about a 50/50 when it comes to whether or not they were "good" movies. Then the Marvel Cinematic Universe came along and changed folks' idea of what a shared comic book universe is supposed to look like. Suddenly, X2 was no longer good enough and Fox needed to "give the X-Men back to Marvel!"
I've never thought the situation was that dire when it came to the X-Men movies. I like that there's some MCU competition out there, as the Fox movies basically have a different tone to them. You actually feel like things are at stake in X-Men movies, not sure if they are going to be able to save the day at the end. The audience loves RDJ and Chris Evans, so you know Cap and Iron Man aren't ever in any real danger, but Anna Paquin? She could easily die. In Avengers, we never really saw what would happen to Earth if they had failed to defeat the Chitauri, since that would never happen. In Days of Future Past, however, we saw what happens when the X-Men lose, and it ain't pretty. Well, yesterday we got the trailer for the third and final Wolverine movie, titled Logan, and we see that the future can be bleak in more ways than one.
In the trailer, we see the near future, where mutants aren't as prevalent, and Logan's healing factor isn't working so well anymore. A young girl needs saving, and Professor X, now old and sickly, believes that Logan is the man to do the saving. Set to the Johnny Cash version of "Hurt", the trailer is evocative of similar media like The Road or The Last of Us. It's just Wolverine and a young girl trying to survive. Hell, I don't even know if Professor X is really even there or if he's just something that Logan sees. I wouldn't put it past them. What we get, though, is a story that seems like it has weight. It has finality to it. Jackman may come back in future X-Men movies, but this sure doesn't feel like it. This is it. And the thing at stake is the reputation of the X-Men movie franchise. Following the success of Deadpool, the movie is rated R, so hopefully Wolverine can finally cut loose like we've been expecting for the past 17 years. I think this is gonna be good. I think it's gonna be really good. And that's why the Logan trailer had the West Week Ever.