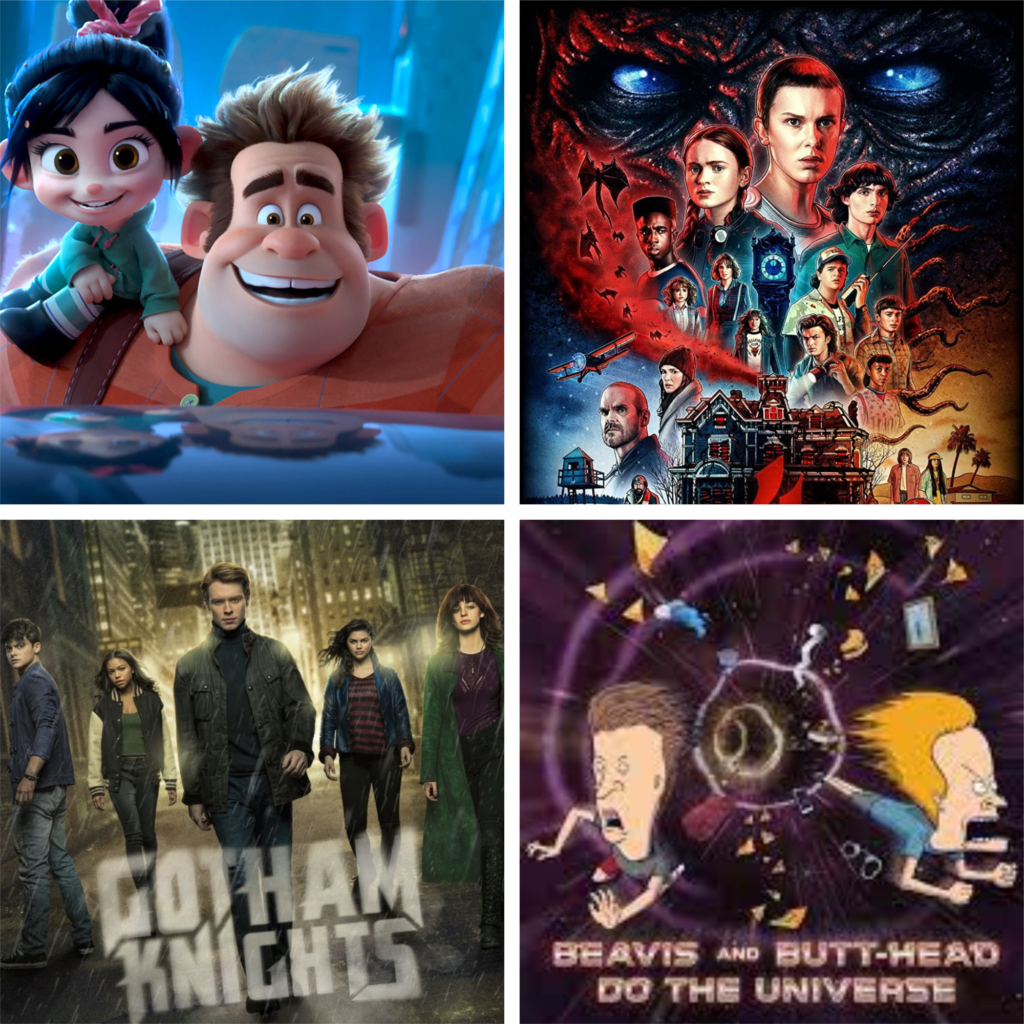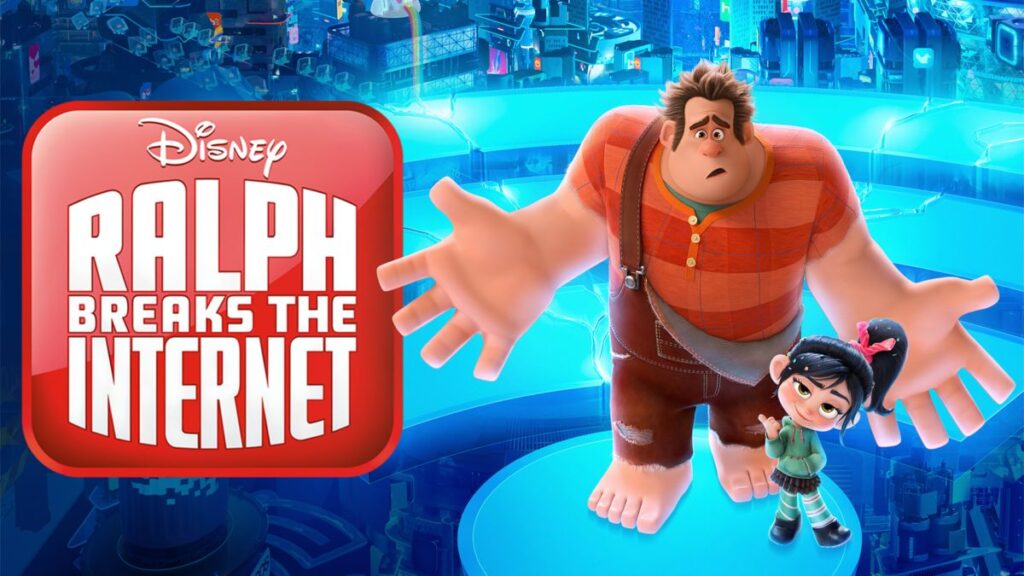 So, it being a holiday week and all, I didn't accomplish all that much. I did manage to watch one movie, though, but it's a bit older to the rest of you: Ralph Breaks The Internet.
First off, I hate that title. I know it's a play on the "breaking the internet" phenomenon, but I just think it's clunky. Why couldn't it be Wreck-It Ralph 2: Trending or something? I guess they removed the "Wreck It" to show he's not that guy anymore, but without that prefix, it leads the layman to wonder "Who the eff is 'Ralph'?"
Also, who decided to put Gal Gadot in an animated movie? Just when I thought she couldn't be more stiff, they go and animate her. Look, she's a sexy lady with a sexy voice, but she's no voice actor. She's not much of an actor, period. She's attractive and exotic and her milkshake brings all the boys to the yard. But she's not expressive or emotive. She has one setting, and it's like she "purrs" all of her lines. The minute you hear her, you're like "Oh, it's her", but she didn't bring anything special to the role of street racing savant Shank. Personally, I would have gone with someone like Kat Dennings for that role.
Anyway, the movie is cute and I really enjoyed it. That said, I'm still perplexed by the nature of the relationship between Ralph and Vanellope. I mean, sure it's sweet and innocent, but is it? It's funny how when Drake communicates with minors, it's a problem, but when Ralph does it it's "family entertainment". Look, I know they're not real characters, but the movie is sort of coasting along on that. If it were live action, you'd be wondering why no one had called CPS on that little arrangement they've got going. It just ain't natural!
Trailer Park

Gotham Knights (The CW, midseaon 2023)
This…this looks horrible. I mean, it looks like a run of the mill CW show, but it's like they drew names of Bat family characters out of a hat and just applied them to standard CW archetypes. And why do we keep getting Batman Shows Without Batman? What is up with that? They did it with Birds of Prey. They did it with Gotham. They did it with Titans. They did it with Batwoman. And now they're doing it here. Just STOP. In this situation, Batman apparently got his suit at Spirit Halloween, and was murdered because of it. Now this ragtag group of beautiful teens has to solve his murder. Pass!

Beavis & Butthead Do The Universe (Paramount+, June 23rd)
I've always wanted to like Beavis & Butthead more than I probably actually do. You see, I didn't grow up with cable, so I missed the show in its heyday. Sure, I more than made up for it whenever I was in a hotel or at a friend's house, plus I rented Beavis & Butthead Do America from Blockbuster, but I didn't really grow up with Beavis, so it doesn't hold that special place in my heart. I mean, I like the standard jokes from the series, like Cornholio, and I basically have the "Teen Talk" episode memorized, but I was never a superfan. So, looking at this, it just feels…off. I'm not sure if it's that we don't really seem to be clamoring for a B&B revival at the moment, or if this just doesn't look great, but it feels like it missed the mark. Then again, maybe it's just a bad trailer, and it'll be hilarious. This is going on my list, but I doubt I'll be watching it the day it comes out.
Things You Might Have Missed This Week
Jodie Foster will star in the 4th season of HBO's True Detective
Glee's Matthew Morrison was fired as a judge on So You Think You Can Dance? for sending inappropriate texts to a contestant
Doctor Strange In The Multiverse of Madness will hit Disney+ on 6/22
It's the end of an era, as Joe Quesada is leaving his role as executive vice president and creative director of Marvel Entertainment
"You got Black people in my Star Wars!" lamented angry fans, as they just couldn't handle Moses Ingram as Reva in the Obi-Wan Kenobi Disney+ series.
The Depp/Heard defamation trial ended this week. The verdict? They both came out of this looking horrible.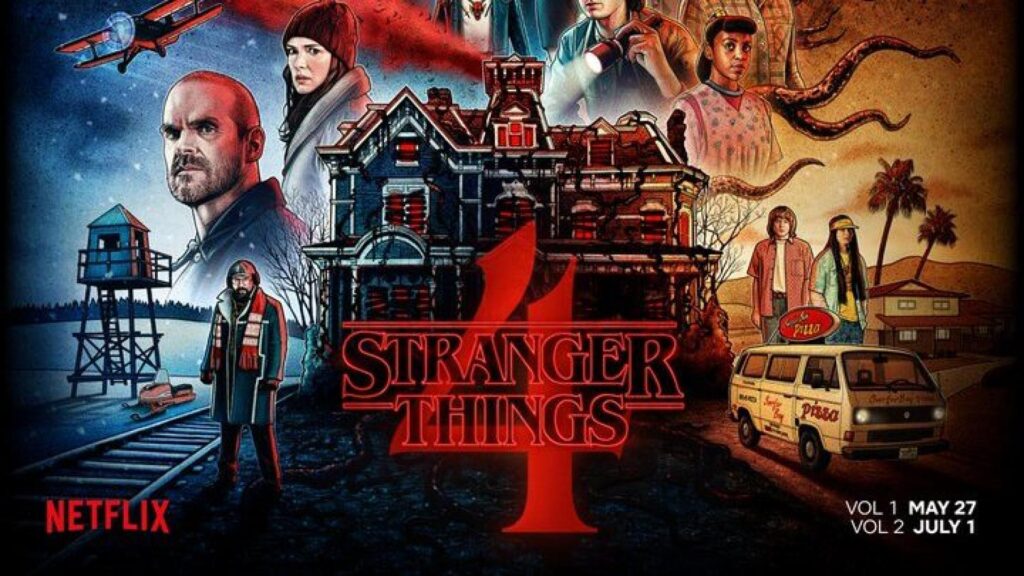 Just like with Harry Potter, I missed the Stranger Things boat. I'm not sure if it's because I'm not exactly the right age or if it's because it's not my "genre", but I haven't gotten around to checking out the kids from Hawkins. It seems like White dudes in their mid 40s really love the show, because it speaks to their 80s nostalgia. I'm a Child of the 80s™, but my nostalgia is pretty much confined to Knight Rider and the NBC Saturday night lineup (shout out to Hunter!). I'm not opposed to the show, as I actually own the first 2 seasons on Blu ray, but that doesn't mean much in the World of Will. They just go on the pile with the rest of the stuff I haven't gotten around to watching.
To be honest, I kinda thought the franchise had run out of steam. I mean, with the pandemic and all, three years had passed between the release of seasons 3 and 4 and, in COVID Time, that might as well have been a decade. Nobody was really talking about it, other than "Is Stranger Things ever coming back?" Just like with Atlanta, I felt the hiatus had killed the momentum, however, just like Atlanta, I was wrong. Not only did last Friday's release of Part 1 of Season 4 break all sorts of streaming records for Netflix, but it also managed to get a 37 year old Kate Bush song, "Running Up That Hill", back on the charts.
I'm getting old, and don't always have my finger on the pulse of things, so don't look to me for whether or not something is "cool". There's clearly still an audience for the Upside Down out there, and they showed up in full force. I'm sure I'll get around to it eventually, but the large, supportive fanbase is why Stranger Things had the West Week Ever.