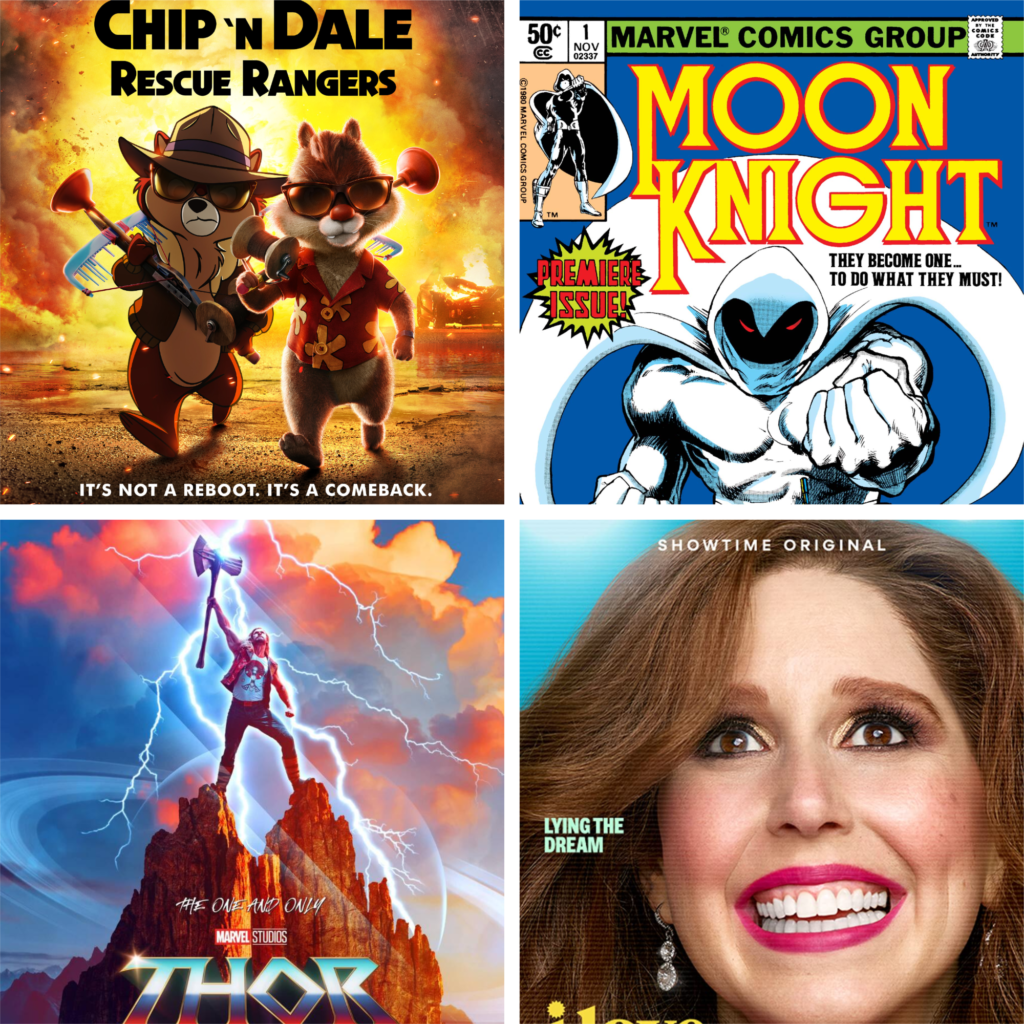 What a week, what a week! And that's all we'll say about THAT!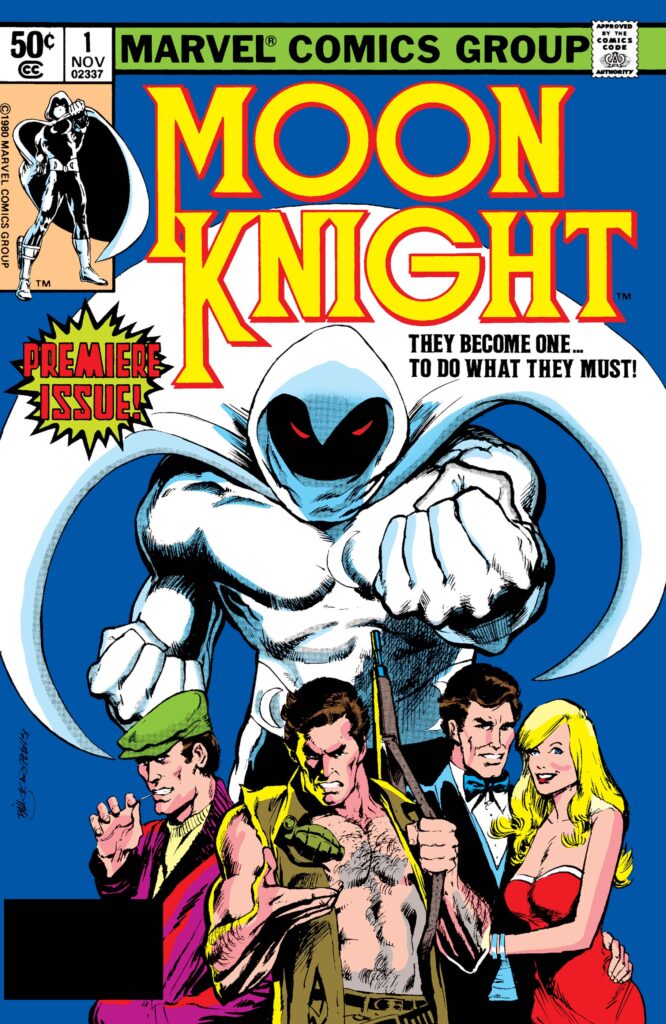 So I still haven't finished Moon Knight because I forgot my sister-in-law's Disney+ password, and I keep forgetting that fact during waking hours. So, no Khonshu resolution for me yet. One thing I have done, though, is kept up with my reading. You see, unbeknownst to many, there are QR codes hidden in certain Moon Knight scenes. You really only need the code once, as scanning it takes you to the same landing page where they'd upload a new digital Moon Knight comic each week that the show was airing. In all, there were 6 free digital issues offered, along with a deal for a month of the Marvel Unlimited digital comic service. For the life of me, though, I can't understand the reasoning for the issues they chose.
Things started out plainly enough, with Werewolf By Night #32, which was Moon Knight's first appearance. His personality isn't fleshed out yet, and he feels sort of like a throwaway character. The next week, they gave us Werewolf By Night #33, which finished that story arc. For week 3, they gave us Moon Knight Vol 1. #3, where he goes toe to toe with an art thief. It's early enough that you can still get a feel for the character, even if his allies and rogues aren't truly fleshed out yet. Then, out of nowhere, they gave us Universe X #6. If you've never read the Earth X trilogy, I really don't have time to go over it here. Cliffs Notes version: It's Marvel's Kingdom Come, but a lot darker and a lot longer. Yes, Moon Knight appears in the issue, but nothing core to his character is present there. It's such an odd choice. Then, for week 5, they doubled back and gave us Moon Knight Vol. 1 #1, where we finally get the character's origin and it sets up his allies and rogues. Why this and week 3's offerings weren't swapped, I don't understand. It would have made #3 flow better, and it would have given it more of a foundation when we finally got around to reading it. The surprising thing about the origin is that it's nowhere near as mystical as you'd believe. Sure, Spector is left for dead, but he's only resurrected in the shadow of a Khonshu idol. There's no talking god making a deal with his new avatar, and if anything did happen with Khonshu, you certainly don't see it. The mystical stuff was clearly beefed up in later series. Finally, week 6 gave us Moon Knight Vol 8 Annual #1, where a time traveling Moon Knight has to keep three devastating artifacts out of the clutches of Kang The Conqueror. Very few of the issues dealt with his multiple identities – which were front and center in the Disney+ series, nor did we get Vol 7's Mr. Knight, introduced by Warren Ellis. I mean, I like *free* (even though I hate reading comics on a computer screen), but I just don't feel like these issues were the best representation of the character to offer to new readers. I'll admit that Moon Knight is a bit of a blind spot for me, as I always just considered him to be Albino Batman, so maybe these were the best representation. I just feel like they could have done a better job curating these selections.

Something I enjoyed recently was Showtime's I Love That For You, created by, and starring, SNL vet Vanessa Bayer. I've always loved Bayer, and I'm a big fan of the nostalgia podcast she hosts with her brother, called How Did We Get Weird?, so I was all about this show the minute I heard about it.
Inspired by her life, Bayer stars as Joanna Gold, a young woman whose dream is to be a home shopping channel host. You see, when she was younger, she had leukemia (as did Bayer), and spent a lot of time in hospitals. She found comfort watching SVN (that universe's QVC), and it helped her during that dark time in her life. Now, all grown up and recovered, she decides to make her dream a reality. It's got a great cast, including another SNL vet in the form of Molly Shannon, as well as Jenifer Lewis, who's great in everything.
I watched the pilot and loved it. There's a problem, though: I don't have Showtime. It happened to premiere during Xfinity's Watch-a-thon week, where you get access to a whole bunch of premium content you normally wouldn't get. They only gave me the first episode, so now I'm about 5 weeks behind. To add to the misery, I've seen NO ONE talk about this show outside of Bayer's podcast. I've seen no reviews, no tweets, no buzz. I hope I'm just in a bubble, and it's thriving, but I wanted to get the word out in case it sounds like the kind of show you might want to check out. Watch this show!
Trailer Park
Thor: Love and Thunder (theaters, July 8th)
We got a little more here than we got in the "teaser", but it didn't move the needle much for me. I like the characters, and I like Waititi on Thor. That said, I've been underwhelmed by Phase 4 so far, so I'm not going in with high expectations. Bale looks pretty interesting, and I'd be interested in checking out the godkiller arc in the comics. Zeus is totally gonna die. I hope this is one of those situations where we have only seen stuff from the first 1/3 to 1/2 of the movie, as the rest of the unseen stuff will blow us away. I guess time will tell.

The Gray Man (theaters, July 15th; Netflix, July 22nd)
This looks great, and you know how I love movies that don't require me to leave my house! I've loved Gosling since Breaker High, and Chris Evans as a villain? All topped off by the Russo Brothers at the helm? Sign me up!
Mission: Impossible – Dead Reckoning Part One (theaters, July 14th, 2023)
Yup, you read that right. This is over a year away. That's fine, though, as it gives me time to catch up. I love the idea of the Mission: Impossible concept, and I'm in awe of its longevity as a franchise, but I haven't seen one since about M:I III. Tom Cruise clearly has a death wish, and I'm here for it. The man is knocking on the door of 60, doing his own death-defying stunts! He's going to die making these movies, and it will be as it was intended. And we'll morbidly watch whatever film they cobble together from the usable footage like we did with The Crow. I'm not going to a theater for this unless something about me changes in the next year, but I'll definitely catch it when I can watch it on my couch. Yup, I'm lazy.
Vengeance (theaters, July 29th)
Ryan from The Office is a director now? BJ Novak makes his directorial debut here, in a tale about a journalist who ends up in Texas to investigate the death of a girl he'd hooked up with a few times. This looks quirky, and it's got a great cast, including Dove Cameron and Ashton Kutcher. It's the sort of thing I would have picked up back when Hollywood Video used to sell used DVDs. Man, I bought so many of those things…but I digress. I'd really like to see this. I probably won't, but I'd like to. We'll see what happens.
Things You Might Have Missed This Week
After 19 seasons (and tons of alleged abusive behavior), Ellen danced her way into retirement yesterday.
At the beginning of the year, AA Milne's Winnie the Pooh lapsed into public domain, paving the way for the upcoming slasher film, Winnie the Pooh: Blood and Honey
Jude Law will star in director Jon Watts' Star Wars: Skeleton Crew series, set to premiere next year
The Royal Couple, Charles and Camilla, filmed an appearance on UK soap opera EastEnders this week, commemorating the Queen's Platinum Jubilee
Conan O'Brien sold his digital content business, Team Coco, to SiriusXM for $150 million.
Somebody won American Idol season 20, and I don't know who they are. No, I'm not gonna look it up because it ultimately doesn't matter. It hasn't mattered since Carrie Underwood.
Aidy Bryant, Kate McKinnon, Pete Davidson, and Kyle Mooney left Saturday Night Live after last week's season 47 finale.
Samuel L. Jackson has been cast alongside Chris Pratt in an animated Garfield film, where he'll play Garfield's father, Vic.
Breakout star of Abbott Elementary, Janelle James (Principal Ava) will host an upcoming game show called The Final Straw.
Brace yourself for the demon on wheels, as Apple and Bad Robot are developing a Speed Racer TV series.
After 6 seasons, the story of the Pearson family came to an end, as This Is Us aired its series finale. It did not, however, end with a title card, saying "That Was Them". I'm writing a letter to NBC as soon as I'm done here.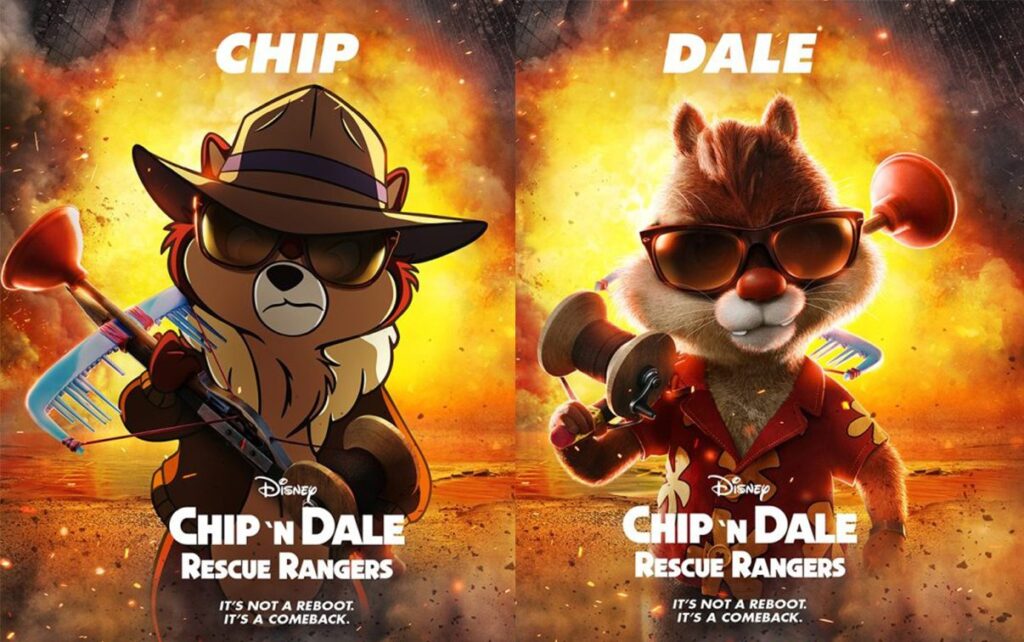 Remember up top, when I mentioned how I can't get into Disney+ right now? Well, that has also kept me from watching the Chip 'N Dale: Rescue Rangers film, which everyone has said is amazing. I love Samberg and Mulaney, and I've been looking forward to this since I first heard about it. I'm glad to hear that folks loved it, and I can't wait to see it. I generally don't like doing this, sight unseen, but I'm going to say that Chip 'N Dale: Rescue Rangers had the West Week Ever.
Be sure to follow @westweekever on Twitter for all the latest site news and updates!