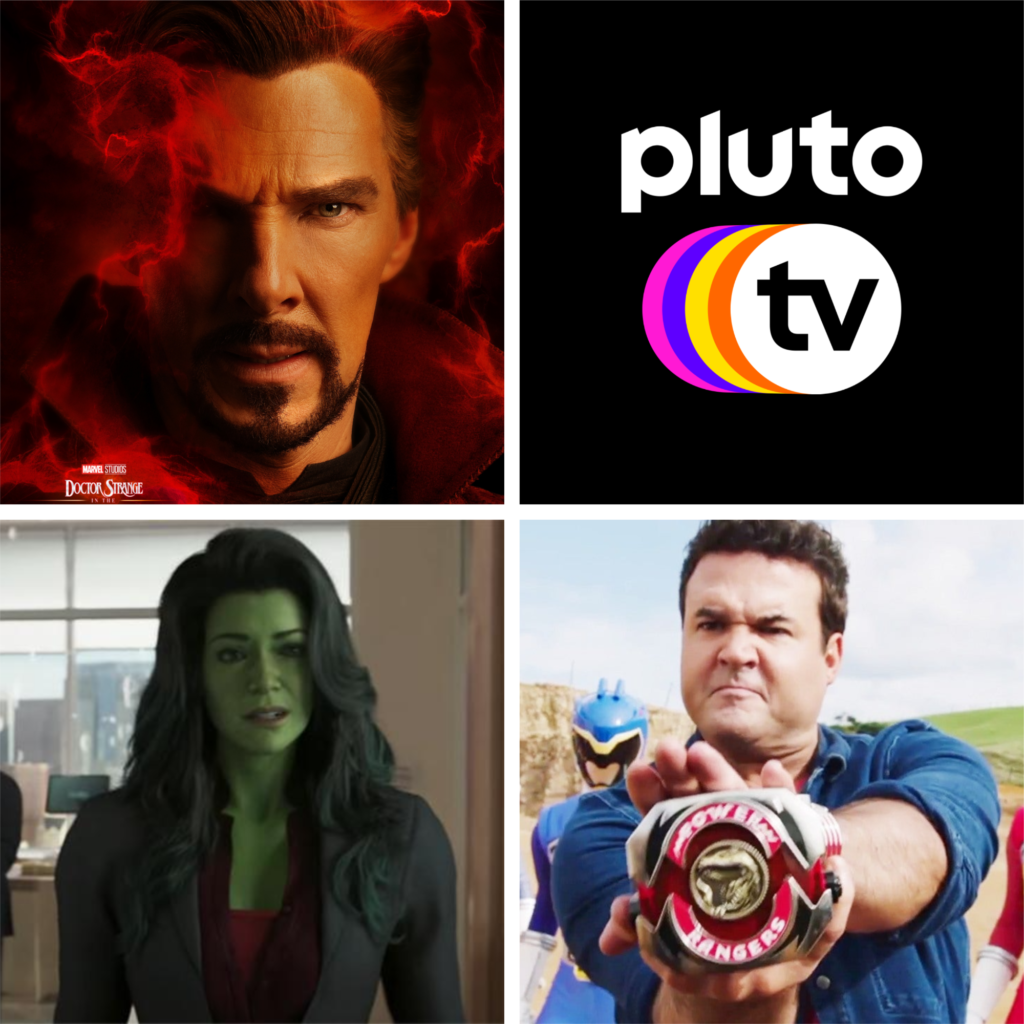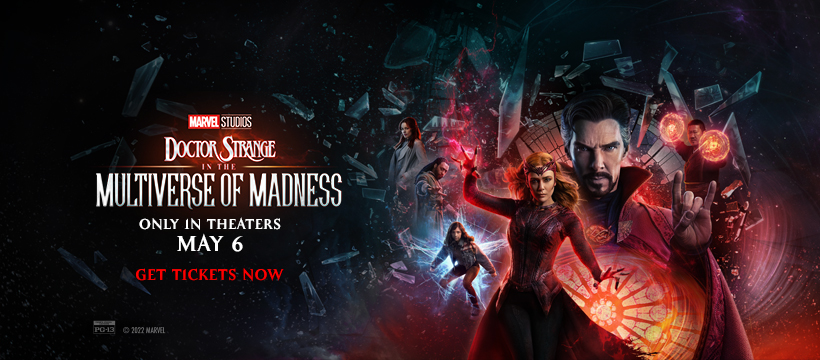 So, I, like everyone else, saw Doctor Strange In The Multiverse of Madness. I actually saw it Thursday night, but I know not everyone is as crazy as I am, so I thought I'd give you time to catch up so we could talk about it. Like the majority of Phase 4 of the Marvel Cinematic Universe, I liked it, but didn't love it. I don't know if it's fatigue, or if something is genuinely missing this time around, but these films just don't hit like they used to. So far, Hawkeye is the only thing I can say that I genuinely *loved*. Everything else has just been serviceable.
I have enjoyed the whole "It's All Connected" shared universe aspect of the MCU, but I don't feel like that's been consistent for Phase 4. Moon Knight did absolutely no world building, while Multiverse of Madness is propped up on the assumption that you watched WandaVision. Sure, they sort of bring you up to speed if you didn't watch it, but they also really don't. I think we live in a time where the hardcore fanboys either watched the series, or at least read the wiki online, so they weren't lost. Debbie in Accounting, though, who only saw this movie because her Bumble date chose it, was probably lost as Hell. We fans take for granted the knowledge that we bring into these things, but trying to put myself on the outside looking in, the film did a piss poor job of being a standalone project, as it really is just the payoff to WandaVision.
I've always said that MCU Strange is just "Magic Iron Man", and this film didn't do much to change my mind; the only real difference is that Strange doesn't get his "Pepper" in the end. He's still not really a likable guy, and the movie just drives home that he's hardly likable in any universe. America Chavez was fine, but I'm already tired of all these kids popping up, and Ms.  Marvel hasn't even started yet. I've never been much of a fan of comic America, but I didn't mind her in the film. The Illuminati segment was worth the price of admission alone, but I did hate how Wanda went all Vindicators III on them (for you Rick & Morty fans).
Like most MCU projects, folks took too many expectations into this movie. "It's gonna bring the X-Men into the MCU!" Um, not exactly. "We're getting Marvel Zombies!" Yeah, not quite. And, for some reason, there's a growing contingent that believes everything is building to Secret Wars, which makes no sense, because they can't seem to decide on WHICH Secret Wars story is being set up. Some believe it's the 80s version, as they remember seeing it on Waldenbooks shelves along with Infinity War, while others think it's the 2015 version, since this film introduced its concept of incursions between different realities. Frankly, I don't see any of that happening. Marvel has gotten to the point where we're doing all the heavy lifting for them. I don't think there IS an ultimate culmination for this phase. They're just freestyling at this point. Sometimes a cigar is just a cigar, and sometimes a slew of mid superhero movies is just a slew of mid superhero movies.
P.S. I was tickled to see Haim Saban's name in the credits of an MCU film. No, the Power Rangers aren't Marvel canon now. Saban and Shuki Levi composed the X-Men cartoon theme, which was used when Professor Xavier entered the Illuminati scene.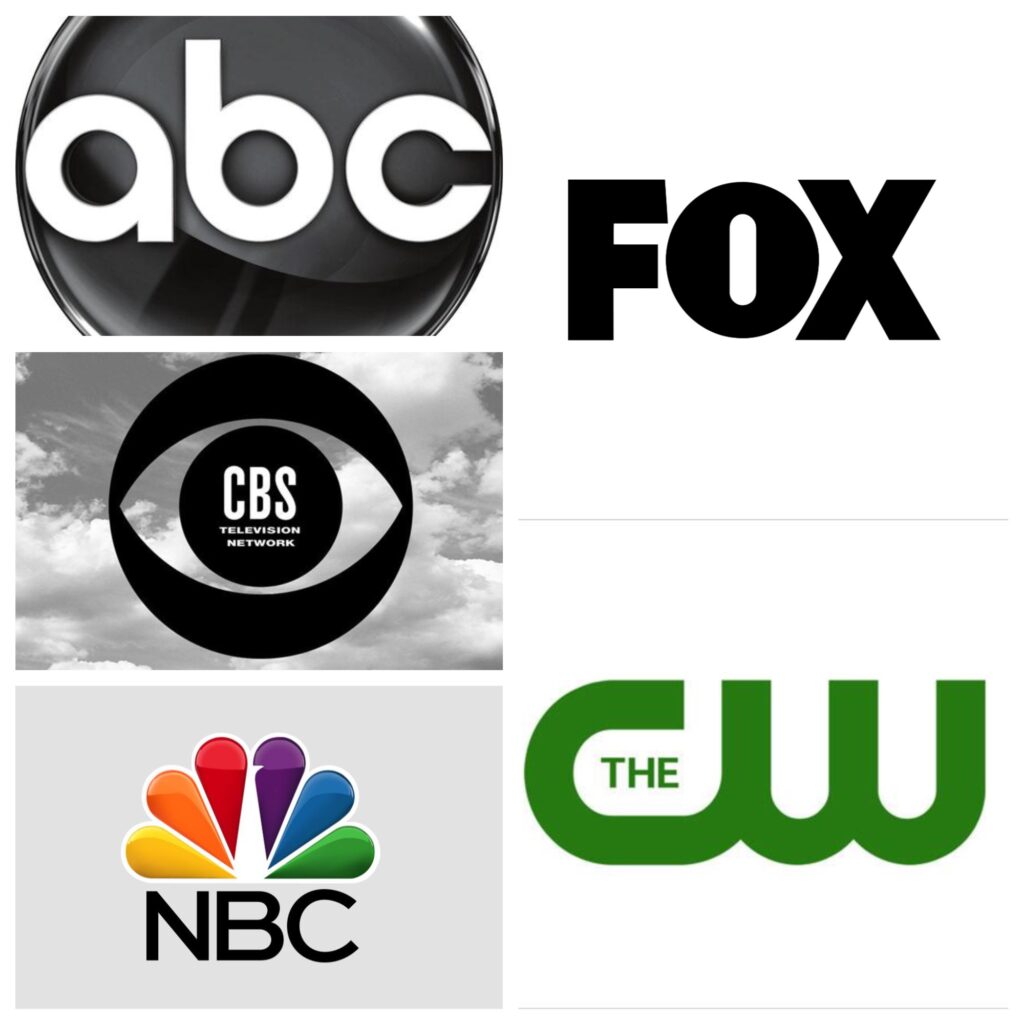 This is typically the week of my network upfronts post, but we haven't had one of those in about 3 years. If you're not familiar, the network upfronts are when the major television networks debut their fall schedules for journalists and media types. Of course the pandemic put a halt to this practice, but it's slowly coming back. Typically it goes like this: Last Friday would have been "Bloody Friday", in which the networks cancel a slew of their shows to make room for the shows they're about to announce to the press. This year, however, most networks played it safe and didn't cancel much – though there were some surprises. Then, this week, the networks would release the schedules, along with trailers for the new shows. Well, they released the schedules, but I have seen trailers from nobody but The CW, which they kinda had to do since they canceled the most shows. So, I don't have a ton to show you guys this year. Let's pour one out, though, for the following canceled shows:
ABC
FOX
Our Kind of People
Pivoting
CBS
B Positive
The United States of Al
Good Sam
How We Roll
Magnum P.I.
NBC
Mr. Mayor
Kenan
The Endgame
The CW (Buckle up!)
The 4400
Charmed
Roswell, NM
Dynasty
Legends of Tomorrow
Batwoman
In The Dark
Legacies
Naomi
The biggest surprises, though, were the renewals of Welcome To Flatch (Fox) and Grand Crew (NBC). Both were basically the lowest rated shows on their respective networks, so I can only assume they're REALLY cheap to produce. I'm not complaining, though, because I loved both of them.
With so few cancellations from the Big 4, next fall's schedules are really just musical chairs, as they shuffle a few timeslots around. For example, ABC's vacating Tuesday night for comedies, so Abbott Elementary gets the Wednesday 9 PM slot, with The Conners moving to 8 PM. With Dancing With The Stars moving to Disney+, ABC has chosen to schedule FOUR HOURS of Bachelor in Paradise. And they wonder why streaming is king these days…
Trailer Park

Good Luck To You, Leo Grande (Hulu, June 17th)
This looks really good. Emma Thompson is always great, and I'm really looking forward to this. Bonus perk? It's on Hulu, so I don't even have to go anywhere. I swear, if it's not based on a comic, I tend not to see it in theaters. Trés gauche, I know, but there's just not enough time to go watch all the things!
Jerry & Marge Go Large (Paramount+, June 15th)
Inspired by the true story of a retiree who cracked the lottery code, when has Bryan Cranston ever disappointed? And, again, I can watch it from my couch!

She-Hulk: Attorney At Law (Disney+, August 17th)
I have loved most of the She-Hulk comic series, so this should be right up my alley. Still, I can't get past this unfinished CGI. It looks like Shrek meets Legally Blonde. I'm sure it'll be fine in the final product, but they really shouldn't have let this footage see the light of day.
Things You Might Have Missed This Week
Former Mighty Morphin Power Rangers actor Austin St. John was arrested for fraud. It's courtin' time!
There's reportedly a Charlie Cox-starring Daredevil series in the works for Disney+
The Stranger Things season 4 Monopoly game has spoiled major plot points before the episodes have even debuted.
Riverdale will end after its upcoming 7th season on The CW
The Wonder Twins movie, slated for HBO Max, has been shut down by Warner Bros
According to the reviews, Top Gun: Maverick is the greatest thing since Xenu was defeated by flying those space 747s into those volcanoes.
Speaking of Marvel Zombies, Marvel has signed a TWENTY-YEAR deal to license Stan Lee's name and likeness for future projects, including movie appearances. #tasteless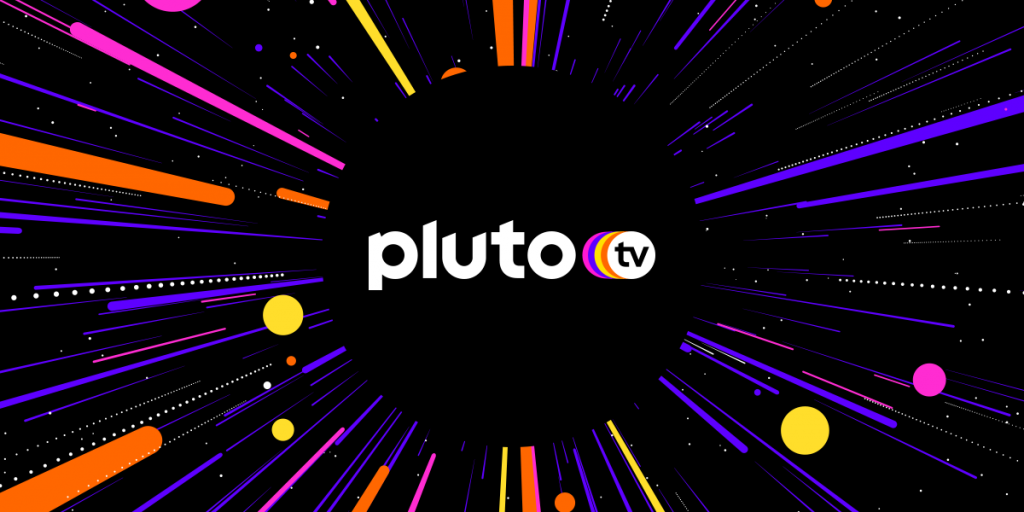 Usually this part of the post is a bit more topical, but since it's been a month since I last posted, I figured I could bend the rules a little. You see, while I was away, I completely fell in love with Pluto TV.
If you're not familiar with it, Pluto TV is basically old school TV through a free streaming service, operated by Paramount. I say "old school TV" because it's formatted into different themed channels, and you just sort of drop in to whatever is playing at the moment. It's ad-supported, so get ready for commercials, but they're not too obnoxious. For the past 3 weeks, I've been obsessed with the Three's Company channel, which plays – you guessed it- every episode of Three's Company in order and, when it's done, it plays the spinoffs The Ropers and Three's A Crowd. Since those 2 shows were never released on home video (nor are they included in the Three's Company syndication package), I'm really enjoying being able to see them again.
There's a Star Trek channel, a Stargate channel, a Happy Days channel, a Baywatch channel, a Britcoms channel, and more! AS I write this, I'm watching an episode of the excellent UK series The Inbetweeners. I guarantee there's a Pluto channel for you. While most folks are struggling in the present, I'm hiding in the past, and I have Pluto TV to thank for that. Don't look at it as "burying my head in the sand", but rather think of it as "self care". For this reason, Pluto TV had the West Week Ever.
Be sure to follow @westweekever on Twitter for all the latest site news and updates!