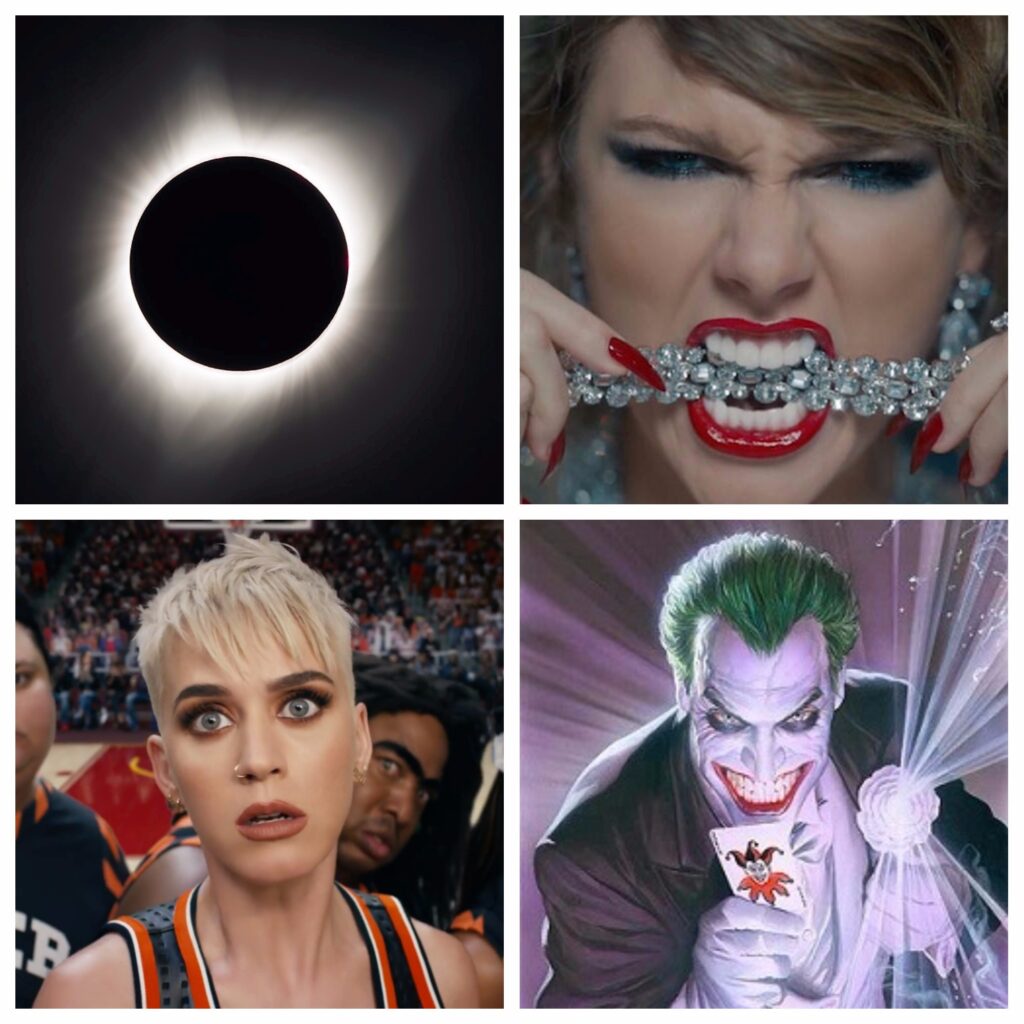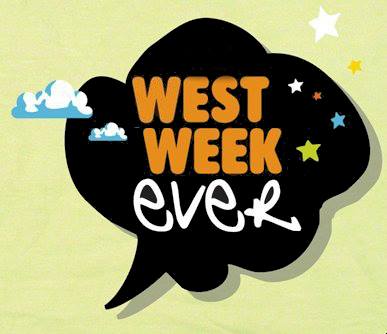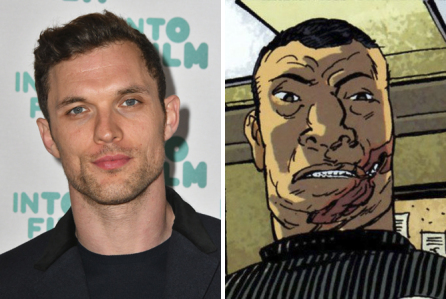 In movie news, there was quite the controversial casting this week, as the color lines blurred for some comic book adaptations. First up, it was announced that English actor Ed Skrein would be portraying Japanese character Ben Daimio in the upcoming Hellboy reboot. Now, according to what I've read, Daimio's Japanese heritage heavily influences the character, so this whitewashing of the character doesn't seem to be in the best interest of the character. I mean, after the problems with whitewashing in Doctor Strange, Ghost in the Shell, Aloha, The Great Wall, and Ni'ihau, you'd think Hollywood would avoid shit like this. Yes, movies are made to make money, but it's not like Skrein is a bankable star worth slotting into the role, so it doesn't make a lot of sense. Usually this is done for the film's STARS. Damon, Johansson, Stone. This is a secondary character, so it really wouldn't have hurt them to seek out an Asian actor. Normally I'm just like "Well, Hollywood's gonna Hollywood", but this decision just doesn't make a ton of sense.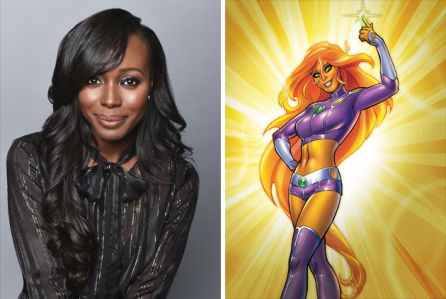 Next up, 24: Legacy's Anna Diop has been cast as Starfire in Warner Bros' Titans series, slated to air on DC's upcoming digital service. Some folks are saying they should've cast a Latina, but she's gonna either be painted or CGied in orange, so it's not like it's gonna matter at the end of the day. Personally, if they wanted authenticity, I think they should've cast an actual orange alien princess. Right now there are just too many unknowns for me to get excited about this. I mean, DC announced the digital service without a lot of information. What's gonna be on it? What will it cost? How much of the DC library will be available to be housed on it? As for Titans, this is the show TNT passed on. Ya know, the home of such illustrious shows as The Librarians and The Last Ship. I mean, they're basically just about a notch up from what we got in the 90s from Universal's Action Pack lineup. If Titans couldn't fit anywhere on that schedule, then it probably just isn't "ready for primetime" yet.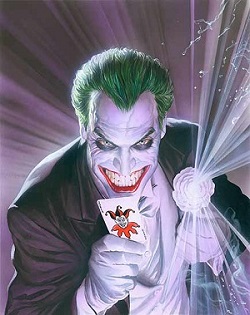 Speaking of aimless Warner Bros decisions, they announced 2 different Joker movies this week. First up is an origin tale, directed by Todd Phillips of Old School fame, and produced by Martin Scorsese. Hmm, one of those things is not like the other. I mean, why would Scorsese touch something helmed by the dude who gave us Road Trip? And who even WANTS a Joker origin story? First of all, it's reportedly not even going to be part of the DCEU, so why confuse the audience with a story that won't even really "count" in the grand scheme of things? Nobody needs a standalone origin of a take on a character they'll likely never see again. This is just as foolish as Sony's Don't-Look-For-Spider-Man-To-Appear Venom movie. Next, the guys behind This Is Us (SO hot right now!) and Crazy, Stupid, Love are working on a Bonnie & Clyde-style Joker and Harley film, with Jared Leto and Margot Robbie reprising their roles from Suicide Squad. Since this would sort of negate the empowerment that Harley gained by the end of Squad, it's believed that this actually means that the planned Gotham City Sirens film, also slated to star Robbie, is now dead. Honestly, I could do without either of these movies. I found Leto's take on Joker to be…interesting, but Less is More with that character. Plus, I don't really think the DCEU would be strengthened by this sort of movie. It's not the world-building they need to be doing right now, as they haven't even figured out the core of their star characters like Batman and Superman yet.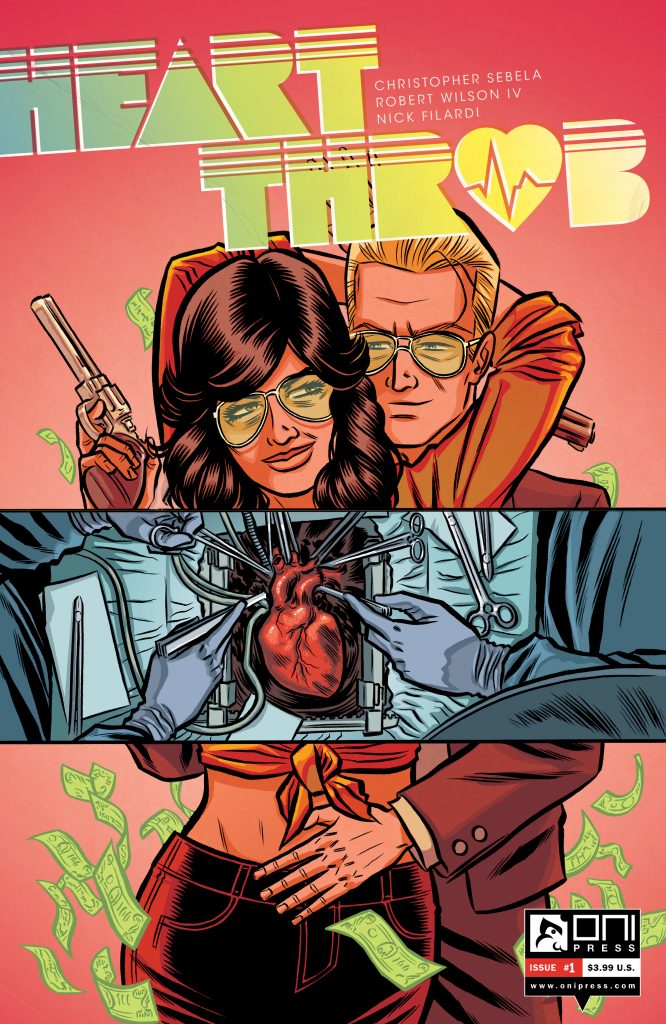 In TV news, Christopher Sebela's comic Heartthrob has been optioned as a TV series by Felix Culpa – a production company launched by actress/Elvis's granddaughter Riley Keough. Now, comics are optioned every day, and the final product never comes to fruition, but I hope this series sees the light of day. I'm actually a big fan of the comic, which is published by Oni Press. Set in the late 70s, it focuses on Callie, who's received a heart transplant while the process is still in its infancy. Given a new lease on life, but still told she's basically living on borrowed time, she decides to change her life when she meets Mercer, a charming guy with a shady side. She immediately falls for him, and he teaches her how to be bad, like rob banks and commit other crimes. She gets off on the rush. Pretty soon, however, she realizes that Mercer isn't real. No, he's actually the ghost of the guy whose heart is now in Callie. So, it's a Bonnie & Clyde story where Clyde's calling the shots from the afterlife. The book is published in "seasons", so the first 5-issue miniseries wrapped up back in early 2016, while season 2 is hitting stores now. If you're looking for a new comic not from the Big Two, I highly recommend it.
In music news, Taylor Swift did a whole social blitz to announce that her next album would be called Reputation, and would be released Nov 10th. On top of that, the first single was released last night, with rumors that the video will premiere at Sunday's MTV Video Music Awards. Ya know, the same awards hosted my Taylor's enemy Katy Perry. Yeah, that should be pretty interesting to watch. Anyway, the new song is called "Look What You Made Me Do", and I'm not too impressed. It lacks a real hook, while the chorus itself is basically spoken. I feel like it has all the ingredients for a great song, but it's not living up to its full potential. If this is an indicator of what to expect on Reputation, though, I'll admit I'm curious. It can't be worse than Perry's Witness.
Speaking of Katy Perry, we got the premiere of her video for "Swish Swish", which was reportedly her diss track against Taylor Swift. After a lot of backtracking and sucking up, though, it seems Katy wants to put that feud behind her. That's why this horrible video does everything it can to take the bite out of a song that was never really that biting to begin with. I mean, just look at it – Molly Shannon? Terry Crews? Even Nicki Minaj was clearly CGied in, as I'm sure she didn't wanna be anywhere near this shitshow. The sad thing about the Perry/Swift feud is that Katy bailed on it the minute she realized the Swifties were a more powerful lobby than she had thought. Nobody was feeling her SNL performances, and Witness didn't exactly fly off the shelves. She realized that she can't really survive by making enemies, so suddenly she became conciliatory to save her ass. Plus, it's kinda lame that this blood feud started just because Taylor stole a few of Katy's dancers for her tour. Anyway, you'll never get those 6 minutes back. You're welcome.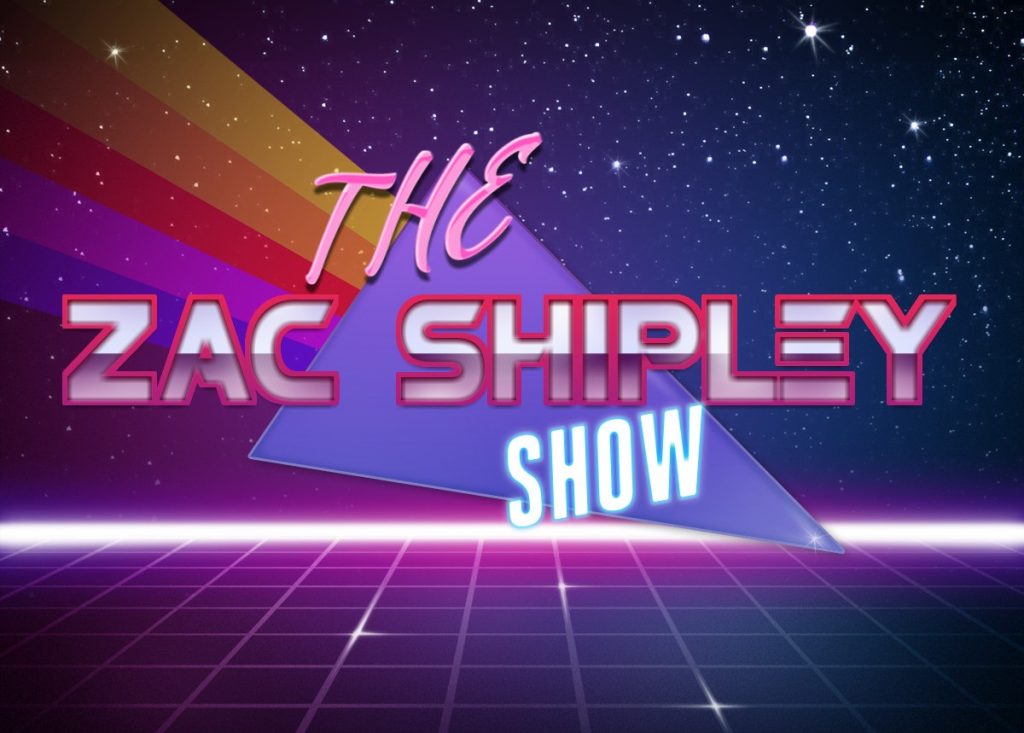 I had the pleasure of joining my buddy Zac for his new podcast, The Zac Shipley Show. He's treating these first few episodes as pilots for ideas he's wanted to try, so our ep was called Streaming Pile, where we talked about the worst things we could find on streaming services. I talked about a Star Trek: Voyager episode where formerly perky pixie Kes returns all middle-aged and bitter. You should check it out, and give a listen to his other episodes while you're there!
Song of the Week

I've been a big Maren Morris fan since she released "My Church", and I was really into her next single, "80s Mercedes". With this song she continues not to disappoint, as I love the groove on this thing. Listen to the bassline. It's not a dance song, yet you can do a MEAN two-step to it. Hell, I think you could even do a casual version of The Hustle to it. This will definitely go to #1 given time.
Things You Might Have Missed This Week
NBC's planned reboot of Xena: Warrior Princess – which would've featured a full-on lesbian relationship between her and Gabrielle – is officially dead, as they said "it didn't warrant a reboot". Man, if only other studios would realize this about some of their projects…
Director James Gunn mentioned in a Q & A session that the 3rd Guardians of the Galaxy film would set up the next 10-20 years of the Marvel Cinematic Universe. Yup, you're just now realizing your own mortality. I'll give you a minute to deal with that.
Speaking of Gunn, he's attached to write the pilot for (and possibly direct) a reboot of 70s series Starsky & Hutch. This adaptation is supposed to be similar in tone to CBS's upcoming S.W.A.T. and not comedic in tone like the 2004 Ben Stiller & Owen Wilson movie.
Surprising every critic in Hollywood, Netflix has renewed the maligned comedy Friends From College for a second season.
Known for controversial publicity stunts, Alamo Drafthouse is reportedly organizing a Clowns Only screening of the new adaptation of Stephen King's It.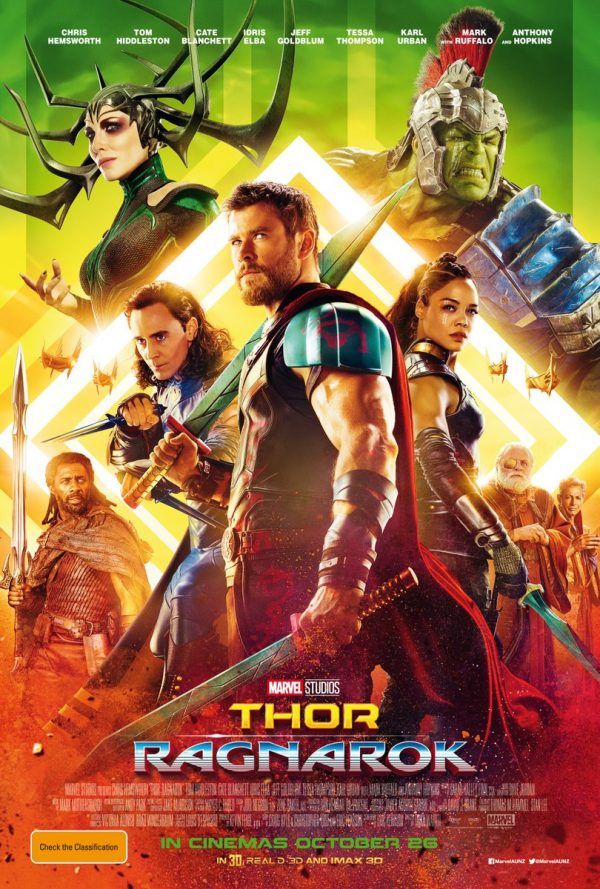 We got a new poster for Thor: Ragnarok. So many colors!
Michael K. Williams has reportedly been cut from the Star Wars Han Solo film, as Ron Howard's reshoot schedule conflicted with another role that Williams had accepted.
There are, like, 8 different Knight Rider reboot treatments floating around Hollywood, but the latest rumor is that one of those productions is looking at John Cena as Michael Knight, with Kevin Hart as the voice of K.I.T.T. Of course, it would be a comedic adaptation, a la the popular Jump Street franchise.
Super Troopers 2, the sequel to one of the most overrated films I've ever seen, will hit theaters April 20th, 2018.
Anne Hathaway and Rebel Wilson will star in Nasty Women, which is a female-led reboot of the Michael Caine/Steve Martin classic Dirty Rotten Scoundrels.
Independence Day: Resurgence's Jessie T Usher will star in Son of Shaft, with Samuel L. Jackson potentially reprising his role as John Shaft (from the 2000 reboot film), the nephew of the original John Shaft, played by Richard Roundtree, who is also in talks to join the movie. Man, that gave me a headache.
Always on the cutting edge, here's Sesame Street's parody of 2017's song of the summer, "Despacito"
According to the creators, the Netflix series Stranger Things will most likely end after its fourth season
The actress formerly known as "Andrea Zuckerman", Gabrielle Carteris, has been re-elected to a 2-year term as the President of the Screen Actors Guild-American Federation of Television and Radio Artists (SAG-AFTRA)
Ryan Gosling will host the season premiere of Saturday Night Live, with musical guest Jay-Z, on Sept 30th.
Jamie Bell is developing a Jumper TV series, based on the 2008 film about teleporters
Suicide Squad 2 is reportedly being fast tracked, but I hope they fast track it right into the garbage. I mean, I enjoyed the first one, but I don't need a sequel.
I like Nick Kroll, even though I never saw even a second of Kroll Show. Anyway, he's got a new animated series about puberty called Big Mouth coming to Netflix and after watching this teaser I am ON BOARD!
We're a month away from the premiere of Star Trek: Discovery, and it was revealed that it will be rated TV-MA, for Mature Audiences. Now, it doesn't mean there'll be tits and phasers, but it does mean they can tell more complex stories. That said, I still feel like they don't truly understand the source material.
After a scathing essay from his ex-wife went public, accusing him of adultery and other generally shitty behavior to women, Joss Whedon went underground and the fan site, Whedonesque, shut down after 15 years.
We got a new teaser for Netflix's The Punisher. With the rate I'm getting through these Marvel shows, I'll probably get to it just before Evie goes off to Hogwarts.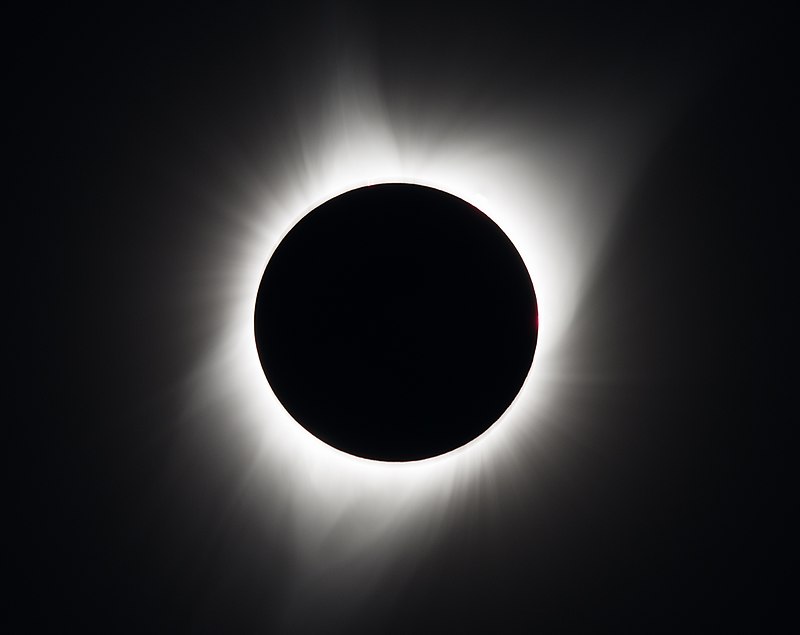 There was a national solar eclipse this week, which was the first occurrence since 1918. I'm sure you might've heard something about it. It was kind of a big deal. Folks were pimping out special cardboard glasses on Craigslist for insane amounts of money, and the American President made news by looking directly into it. It seems that it had a strange effect on different folks. For example, Netflix viewership went down 10% as people went outside to view the phenomenon. Not everyone understood what was going on, bless their hearts. At work, a frantic parent called in and said "Y'all watching the news? You hear about this eclipse? Is it serious?!" Apparently she thought it posed some sort of danger to her kids and the school. No, ma'am. It's just a beautiful sky ballet. Anyway, the eclipse was EVERYWHERE. I didn't get to see totality, but it was still nice to stand outside for a bit on a nice day. What am I saying? I hate the outdoors! Well, it was nice to not have to work for a few minutes. You couldn't escape the Eclipse Fever at the start of the week, so that's why the Solar Eclipse of 2017 had the West Week Ever.