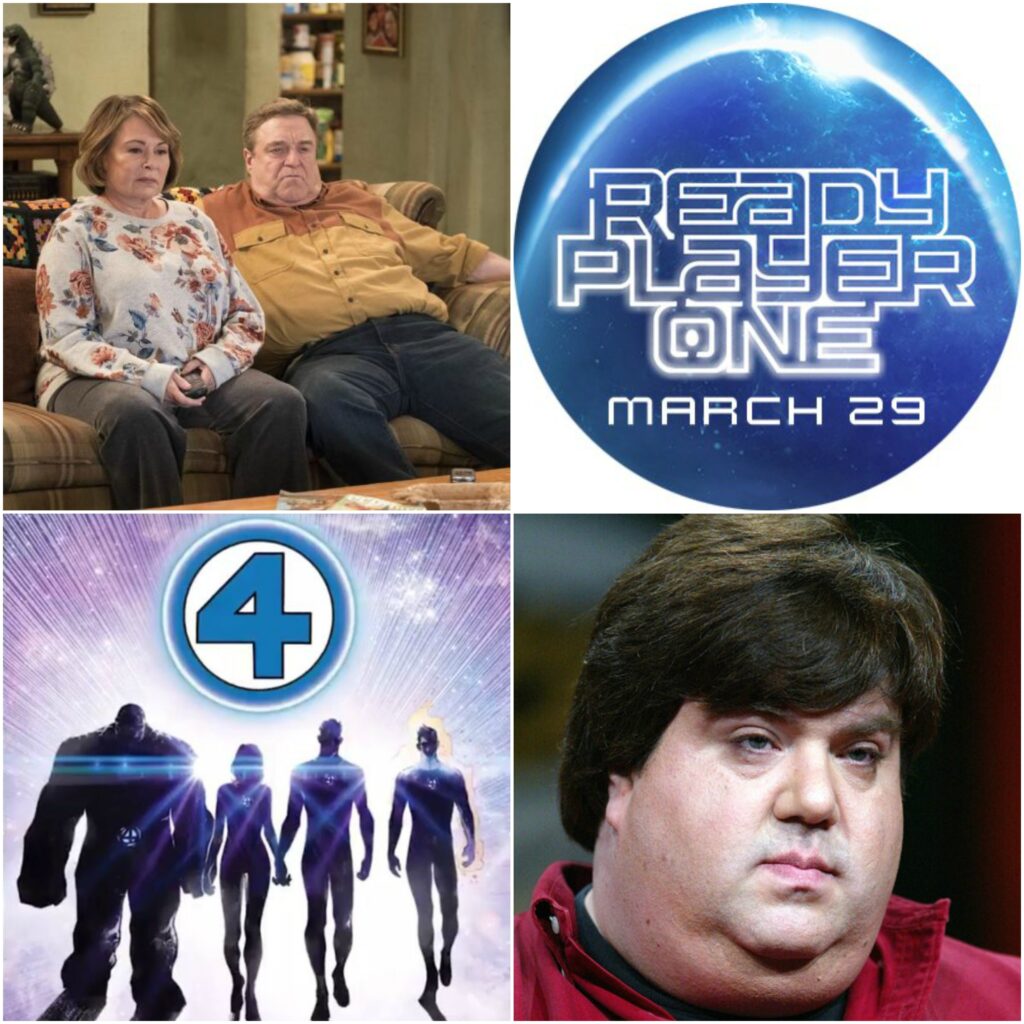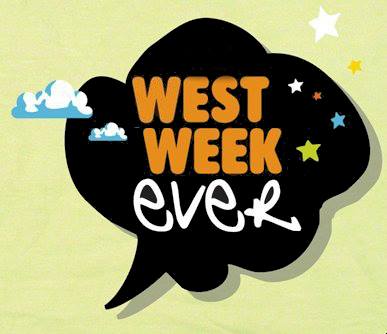 It might be a controversial one this week, so let's get to it, shall we?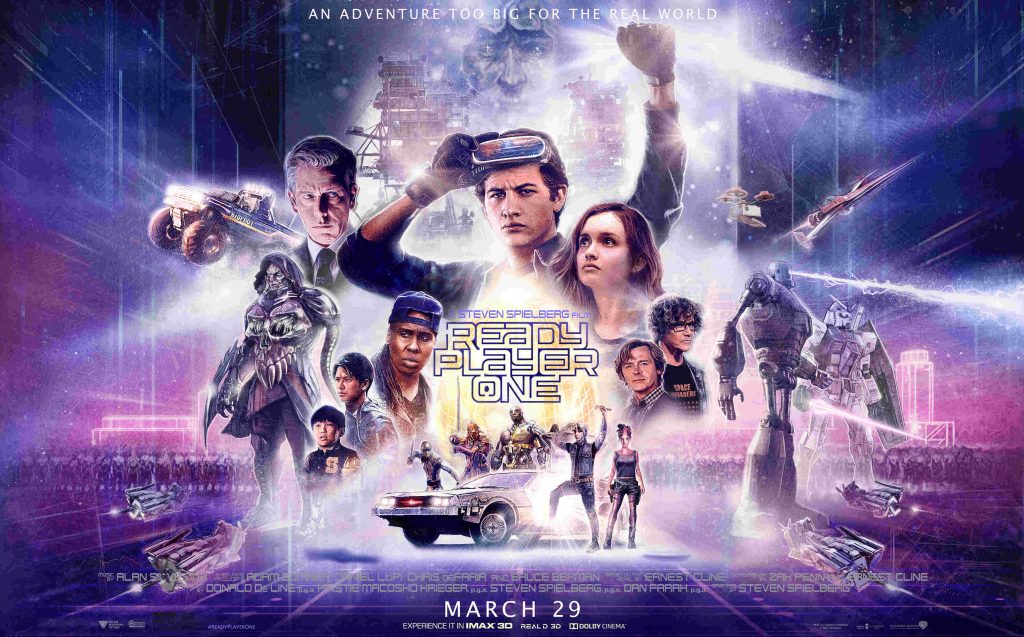 Last night I saw my second movie of 2018 (it's been a busy year so far…), and that honor was bestowed upon Ready Player One. Yeah, I already know some of y'all have already decided to hate it, so you can just jump down to where I talk about the molesters and the wang danglers. For those who are actually willing to give the movie a chance, however, strap on in.
Remember this commercial?

Yeah? Well, Ready Player One is that, but two hours long. Is that a good thing or a bad thing? Well, your mileage may vary. As my friend pointed out, it's really just the Willy Wonka story laden with pop culture references. Poor kid finds himself in a magical world, with the chance to take over said world if he survives various challenges. We've heard this before, right? Still, don't count it out yet. The injection of those pop culture references is pretty amazing. I mean, it's pretty astonishing to me that a group of Hollywood lawyers paved the way for HALO, Overwatch, Batman, TMNT, The Shining, Back to the Future, and more to be featured in the same movie, yet we still don't have peace in the Middle East! The soundtrack is great, as you would expect from anything that was a legitimate 80s nostalgia wank.
If I had any problems with the film, it's that it didn't take enough chances. For example, when the movie starts out, everything set in the fantastical world of The OASIS just looks like cut scenes from a video game. And while we live in a time where those cut scenes can be pretty amazing, at the end of the day, they're still just cut scenes and I expect more from a Hollywood blockbuster than that. I mean, the OASIS is an engaging world, and it's certainly the kind of game I'd be interested in playing. That said, there's a generational gap going on in gaming. When I was growing up, it SUCKED having to sit there and watch your friend play, waiting for it to be your turn. Nowadays, hot chicks are paying their rent by having fans watch them play video games online. I just don't get it, but if you get it, then you'll like the cut scene stuff.
Another way it fell short was in some of the characters. Tye Sheridan's Wade Watts has got the most punchable face I've seen this side of Miles Teller, but they kinda take you out of that mindset by primarily showing him as his avatar, Parzival, who's basically "What if Bob from ReBoot was a scaly Albino?" There are some twists with a few characters, which I won't spoil here, but one thing that really got me was the character of Art3mis. In the OASIS, she's a hot, scaly pinkish character who gives this whole speech to Parzival about how he's not in love with the real her, but rather what she has projected herself to be. She insists that he wouldn't like the "real" her. Nice opening for some daring casting, right? Maybe she's in a wheelchair. Maybe she's mangled or something. We meet her in the real world and nope! She's a cute White girl. Sure, she has a birthmark on one side of her face about which she acts is the end of the world, but it's nothing you'd kick her out of bed over. Lame! I also didn't really like the characterization of OASIS creator James Halliday until the very end. Nothing about him really made sense until they got to the final act.
There were things I absolutely loved, however. For example, there's a female badass of unknown racial origin named "F'Nale", who fittingly shows her mettle in the final act. I also LOVED Director Krennic as a technological Vince McMahon. I know Bradley Cooper might be in that Pandemonium film about McMahon, but Ben Mendelsohn does SUCH an amazing job channeling Attitude Era Mr. McMahon. I kept waiting for him to scream "WADE SCREWED WADE!" And I know he's caught a lot of heat lately for his possible sexual misconduct, but TJ Miller is pretty much the only person I could've imagined cast as the mercenary i-R0k.
In all, I really enjoyed this movie. I know a lot of you have read the book, and hate how it does the Family Guy thing of "Hey, Bill & Ted was a thing that happened" when appealing to nostalgia. It's all surface pop culture. Sure, having some knowledge of the world of gaming might help out in some places, but mainly it's nostalgia boner eye candy. Why does the Back to the Future DeLorean have K.I.T.T.'s scanner? Don't worry about it! Just go with it! That's pretty much how the movie treats the audience. If you find that offensive, then this might not be the film for you. They don't really wax philosophically on Star Wars, but the mere mention of the Millennium Falcon is supposed to be enough for the audience to be like, "Hey, I get that reference!" To some, that's enough. They feel like they're "in the goddamn club". To others, that approach lacks depth. I can appreciate both stances, but I hope you'll at least give the film a shot, as it is a marvel for the eyes, and I think a lot of it will get lost outside of the big screen presentation.
HarassmentWatch(TM)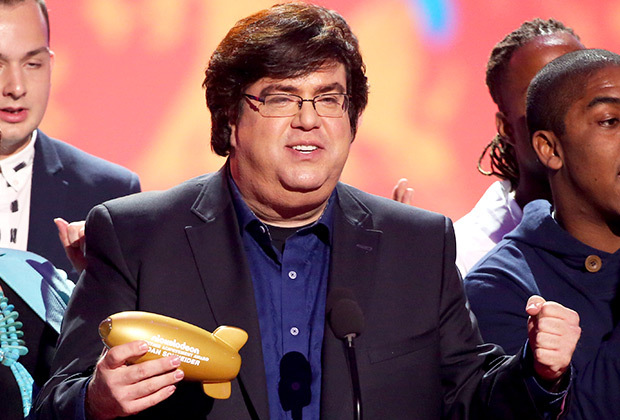 Dan Schneider – This is a BIG one. A lot of you might know him best as "the fat guy from Head of the Class", but to anyone under the age of 25 he kind of defined their Nickelodeon experience. You see, he and his Schneider's Bakery production company launched the careers of Miranda Cosgrove, Victoria Justice, Amanda Bynes, and Ariana Grande. Not only did he co-create All That and Kenan & Kel, but he went on to create The Amanda Show, iCarly, Drake & Josh, Victorious, and Sam & Cat, to name a few. Well, this week Nickelodeon ended a relationship that has lasted over two decades, parting ways with the Schneider's Bakery production company.
Apparently it all kicked off earlier in the week, when Nick executives told Schneider that they'd be cancelling his most recent show, Game Shakers, after its third season. Known for a very bad temper, Schneider protested because the season ends on a cliffhanger, and fans wouldn't get closure. Also, since his other show, Harvey Danger, is on hiatus, Nick wanted a new, non Schneider's Bakery show, Cousins for Life, to move into the production space that Schneider had previously used exclusively. He didn't feel he should have to share, based on his history with the network, and it all culminated in the end of the relationship.
That's not the whole story, though. Apparently, Schneider had been living under a "cloud of suspicion" for some time, as his relationship with his young actors and actresses seemed inappropriate to some. For example, he has tweeted pictures of his young actresses' toes. Plus, working conditions on set are considered long and grueling for the young actors, while his shows regularly ran over budget. At the moment, this seems more like a harassment thing than a sexual harassment thing, but I wouldn't be surprised if more came out as the story develops.
John Kricfalusi – The Ren & Stimpy creator was the subject of a Buzzfeed News article this week, as two women accused him of sexual misconduct, while they were underage, with the promise of career advancement attached. One of the women even became his live-in girlfriend when she was 16 and he was 37. One of the women also accused Kricfalusi of possessing child pornography. It seems like his proclivities were known in animation circles, but nobody ever did anything about it, I suppose for fear of retribution or negative impacts on their careers. It's a whole long saga, dating back 25 years, and it's not clear if anything will be done to Kricfalusi, who's now 62.
Ryan Seacrest Update – Seacrest's former stylist, and accuser, Suzie Hardy has now filed a police report against Seacrest. While his employers seem to be taking Seacrest's side on this one, it was an uncomfortable situation at the Oscars when many of Hollywood's elite went out of their way to avoid him on the red carpet. It's unclear what's going to happen here, but I can't help but feel that Carson Daly has been going to sleep, smiling from ear to ear lately.
Allison Mack Update – You all thought I was crazy when I wrote about it back in November, but now it's pretty much confirmed that the Smallville actress was, in fact, second in command of a sex cult! But it gets better: apparently her Smallville costar, Kristin Kreuk is the one who originally recruited Mack, and they used their celebrity status to recruit women to the cult. Led by self-help guru Keith Raniere, the upstate New York-based group, called NXIVM (pronounced Nexium), was believed to be involved in sex trafficking, and reportedly branded women in their pubic area. Raniere was arrested in Mexico this week, and extradited to the US on the sex trafficking charges. Mack is expected to be arrested next, as a co-conspirator. Somebody SAAAAAAAAAAAAVE her!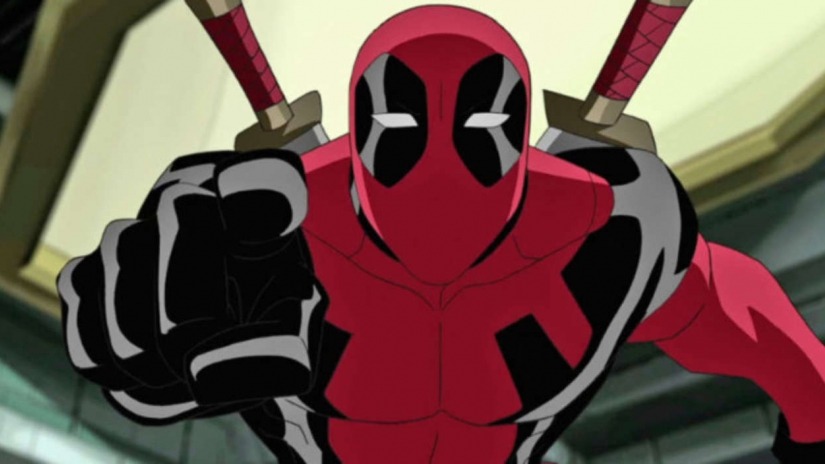 So, almost as stealthily as it was announced, Donald Glover's Deadpool animated series for FXX has been cancelled. If we're being honest, he really only got the gig because Atlanta was such a huge hit and they wanted to stay in the Donald Glover Business. It's kinda like how Fox jumped on Oscar Isaac for Apocalypse just because everyone in Hollywood was lining up to fellate him during that particular window. Anyway, it seems like it came down to "creative differences" between Glover and Marvel, but he doesn't seem to be taking it well. He took to Twitter, posting 15-pages of a faux script about the show's cancellation. In true Deadpool, 4th wall breaking action, the tweets allude to the cancellation of Deadpool's show within the show itself: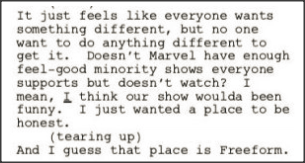 Reportedly, Marvel didn't like the direction Glover and his team were taking the show, while FX stood by them – 'cause they don't wanna lose Atlanta (even though Glover will probably have a nervous breakdown and walk away from the show halfway through its 3rd season…)! I'm not quite sure what Marvel expected, but Glover always seemed like an odd choice. It's unclear if the project will be revived elsewhere, with a new team, or if Deadpool solely has a box office presence for the moment.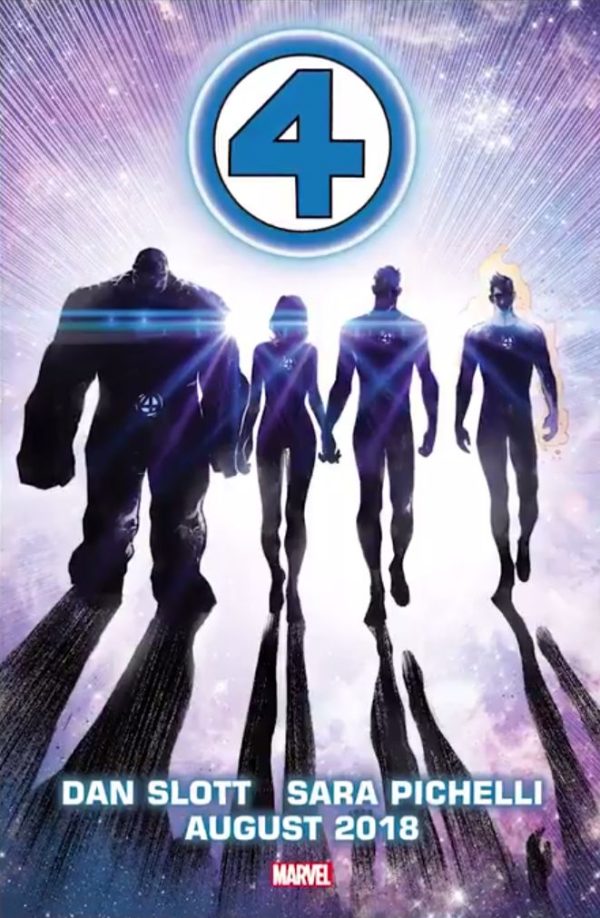 After 3 years without a book to call their own, it was announced yesterday that the Fantastic Four would be returning in August, in a series by Dan Slott and Sara Pichelli. And folks pretended to be excited. I maintain that nobody really likes the Fantastic Four. They either see a lot of potential in the franchise, or they just like stuff they can't have, but there really aren't as many Fantastic Four "fans" as you'd be led to believe. The book wasn't cancelled out of some movie rights spite. It was cancelled because it didn't sell. Any business worth its salt wouldn't cancel something that's virtually a license to print money, simply because they didn't have the movie rights. Marvel also doesn't have the film rights to the X-Men, but they didn't cancel them. They ran them through the ringer, and did some dumb shit with them, but they still printed the books. Marvel did the smart thing with the FF: they extracted the characters that folks actually find interesting, like Johnny, Ben, and Doom, and kept them in the spotlight in new settings. Reed Richards and his neglected wife are simply not interesting. Or at least, that's been the case. Maybe Slott has something great planned for them. I know folks loved his Thing run, so he's familiar with at least some of the franchise. Still, it's Slott, so he's polarizing. The folks who claimed they'd do anything for a return of the FF are now having to eat their words since Slott was announced at the helm. I'll give it a shot, and I doubt Marvel will take them off the board for this long again, but I won't be surprised if the book ends up being frequently relaunched like recent Fantastic Four runs.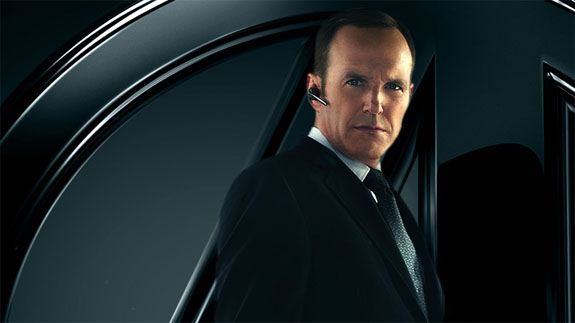 In other Marvel news, Agent Phil Coulson is returning to the MCU! Don't get too excited, though, 'cause it won't feature the Avengers finding out he's alive. No, he'll be appearing in the Captain Marvel film, which is a 90s-set prequel to his MCU/Agents of S.H.I.E.L.D. adventures. Also appearing in the film will be Lee Pace reprising his role as Ronan the Accuser and Djimon Hounsou reprising his role as Korath – both from Guardians of the Galaxy. There's also a petition to include Ming-Na Wen's Melinda May in the film, mainly because those "Philinda" shippers are insufferable. Either way, it'll be good to have Phil back in the movies, especially if Agents of S.H.I.E.L.D. ends up killing him off this season.
Things You Might Have Missed This Week
There's a Jack Black movie coming, called The House With A Clock In The Walls. Yeah. that's actually its title. They couldn't call it Clock House or something? Casa de Clock? Anyway, I'm not posting the trailer simply because of how stupid that title is.
We got a new look at Incredibles 2, which I'm really starting to warm up to.
Freeform has cancelled Beyond, after 2 seasons. This is the first I've ever heard of it, so…
SEAL Team and S.W.A.T. have both been renewed for season 2 at CBS, so your cranky grandpa will be pleased. Ya know, until he remembers there was a Negro President for 8 years. Then watch out!
Speaking of renewals, One Day At A Time and the Queer Eye reboot have been renewed on Netflix.
Locke & Key is dead…again. The second pilot, this time filmed for Hulu, was passed on due to a regime change amongt its executives. The IDW comic adaptation was originally developed by Fox, who previously passed on the project.
80s heartthrob Corey Feldman claims he was stabbed at a red light, as retribution for speaking out about a secret Hollywood pedophilia ring. The LAPD, however, said Feldman had no lacerations or wounds, and that he drove himself to the hospital. He's been a bit loony lately, but this is gonna be one of those things where, 30 years from now, we'll learn it was all true, and it'll be too late…
Screenwriter Zak Penn is developing ROM: Spaceknight for Paramount/Hasbro. Sure he is. That Hasbro film slate, outside of Transformers, is doomed.
Apparently SuperMansion season 3 will debut soon on Crackle. Really? Still? I figured once it had graduated to Adult Swim it had left Crackle behind. Man, Sony (Crackle's parent) must have quite a bit of dirt on Senreich and Wells to keep the show in its streaming ghetto.
Overnight comedy sensation Tiffany Haddish is voicing secret character in The LEGO Movie 2
Pop group Fifth Harmony announced they were going on hiatus, which is fancy pop music talk for "We're racing to see who can get their solo album out first." If you'll remember, they were already down to four harmonies, as member Camila Cabello quit the group back in 2016 and launched a successful solo career of her own.
Already announced to voice the character in an upcoming TV series, Gina Rodriguez has been cast as Carmen Sandiego in a live action film for Netflix.
Music mogul Scooter Braun, and David Maisel, founding Chairman of Marvel Studios, have created Mythos Studios which has acquired a 50% stake in Aspen Comics as well as the entertainment rights for the comic book company's IP. So, get ready for that Fathom movie that nobody asked for…
There's a Russian remake of CBS's The Good Wife heading to television over there. I can only assume their title is Wife Is Good? Actually, it's Khoroshaya Zhena, which actually translates to "Good Wife". How often does THAT happen, huh?
Gearing up for their possible purchase by Disney, Fox is rearranging the deck chairs on the X-Titanic, as X-Men: Dark Phoenix has been delayed from November 2nd, 2018 to February 14th, 2019. Happy Valentine's Day! Here's a bald guy and some weird kids he took in like strays! Also, tone deaf, "horror-driven" The New Mutants moves from February 22nd, 2019 to August 2nd, 2019.
Adult film star Stormy Daniels went on 60 Minutes to detail the sexual encounter she had with the current President back in 2006. This came on the heels of 1998 Playboy Playmate of the Year Karen McDougal's claims of an affair with the man during the same period of time. And yet, he's still President. Go figure! Remember when Obama caused a stir by wearing a tan suit? Or how Howard Dean lost his shot at the big chair because of a primal growl? Good times!
The upcoming 6th entry in the Sharknado franchise will be the end…for now (you know they'll reboot it with James Van Der Beek or some shit in 5 years). Apparently, the world ended in Sharknado 5: Global Swarming (which I missed, so now I HAVE to go back and watch it!), so this installment will feature Steve Sanders going back in time to stop the events from the last movie from occurring.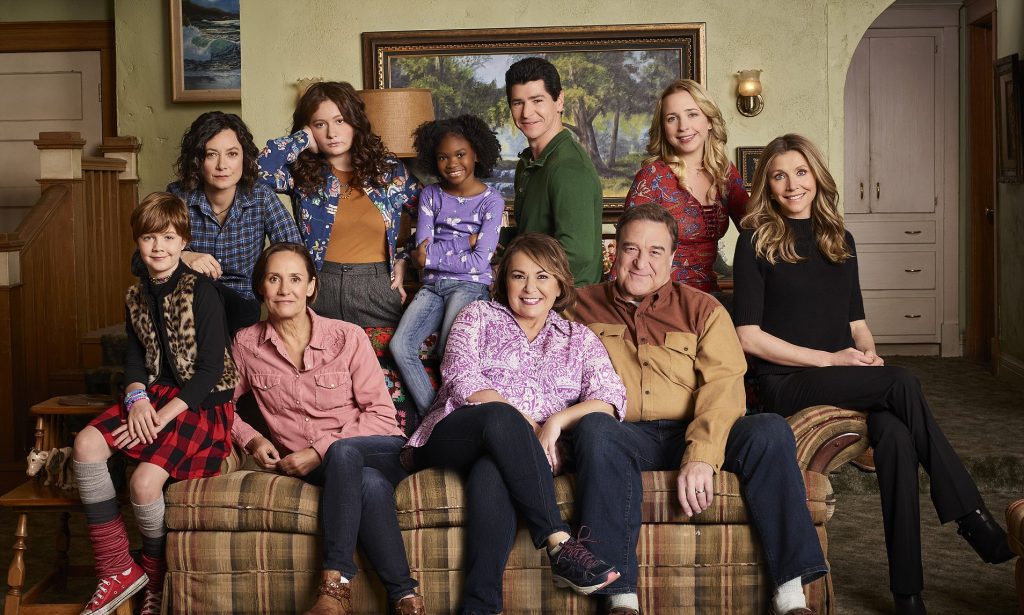 I have this thing where I have to give credit where it's due, even when I might not want to. That brings me to this week's Roseanne revival. It was highly publicized, and turned out to be a ratings success. I'm sure that TV execs will take away the wrong message from this, as that's pretty much what they do. In any case, I find myself struggling to really be happy about its success.
I'm not boycotting the show by any means, and only missed Tuesday's back-to-back airing due to a scheduling conflict. I will say I found the whole Trump thing off-putting, and still don't believe it lines up with Roseanne Conner as a character. I know people change, but this is the same woman who was championing Hillary the last time we saw her. Then again, that season "never happened", so maybe it was just more make believe. No, I'm not very interested in the show because I'm not a fan of what some folks have taken to calling "zombie shows". They're shows that just don't know when to die. And it'd be one thing if they originally had an open-ended finale, or on a cliffhanger that deserved resolution. In the case of Roseanne AND Will & Grace, however, they had to retcon both series finales in order to make these new seasons possible. Both shows ended with some pretty drastic changes/time jumps, and all that was thrown out in The Quest For More Money.
I'm fine with sequel shows, like Girl Meets World or Fuller House because they're kind of doing a new spin on an old favorite, but Roseanne and the Will & Grace are just trying to hope we're too dumb to realize they're just doing more of the same, as if there's really been no passage in time.  Anyway, I plan to check out the Roseanne premiere just so I can know what I'm talking about, but I really don't want to support it, per se. At the end of the day, Roseanne is something of a vile human being these days, and I can't separate the art from the artist – especially when the artist is incorporating some of that into the art. I also don't think it's fair to brand this as some bold, conservative move to display an alternate viewpoint, when it was aired by the same network that just recently refused to show an episode of Black-ish that dealt with the NFL player kneeling scandal. Again, I don't want execs to learn the wrong lessons from this, even though I know that's what will happen.
So, Tuesday night's Roseanne was the highest rated sitcom airing in 3 and a half years, so a renewal is more than likely. It broke a bunch more records, but the most interesting part is that a show that's been off the air for 20 years can come back and still appear to be relevant to some folks. The president even took time away from golfing and ignoring the Parkland kids/Stormy Daniels saga to call Roseanne to congratulate her on the success of the revival. So, clearly she's doing something right, right? Right? Anyway, the Roseanne revival had the West Week Ever.