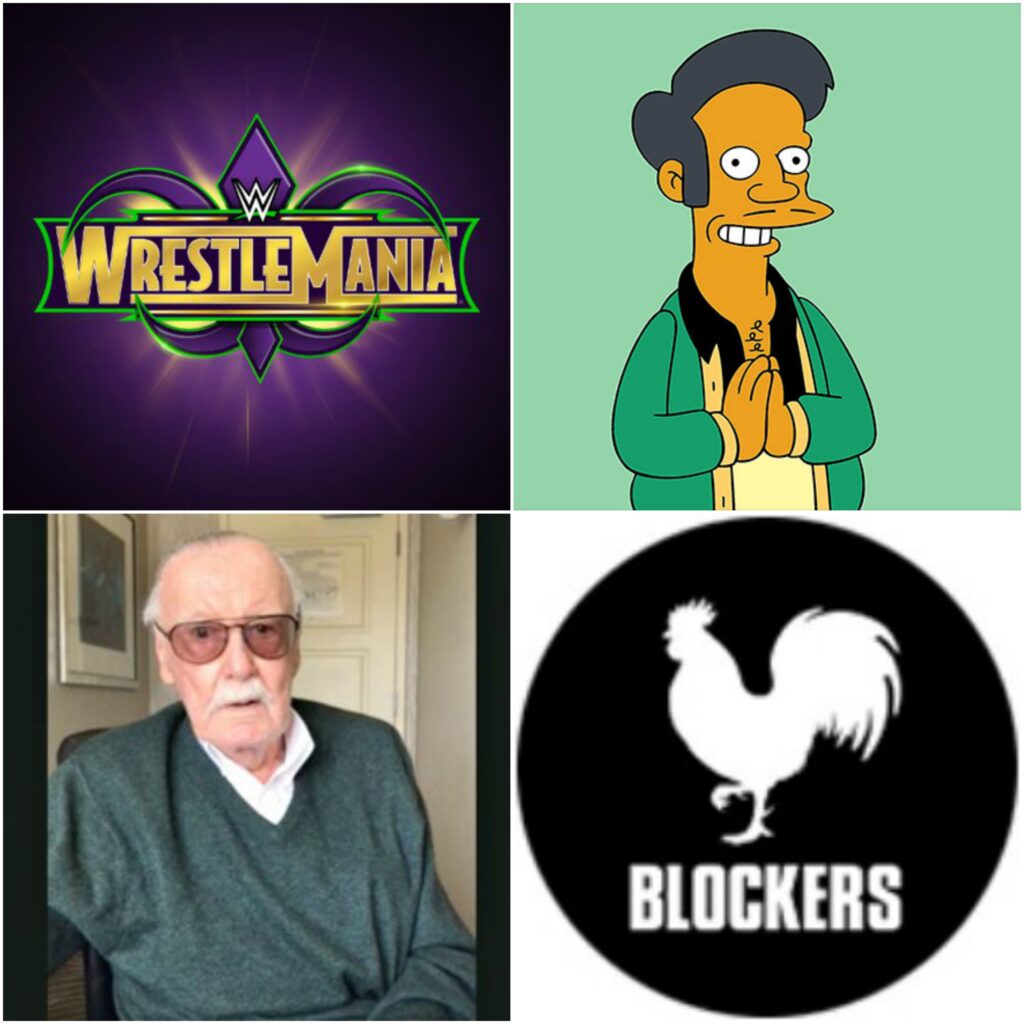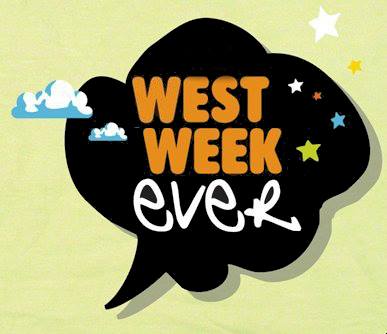 Thanks for bearing with me as I migrated my hosting over the past couple of weeks. Hopefully this new home will keep me from getting notifications that I've maxed out my resources every 24 hours! I mean, it's nice to know I'm popular, but the threshold that hosting company had set was embarrassingly low, so it's not like I was doing gangbusters. Anyway, here's to the future!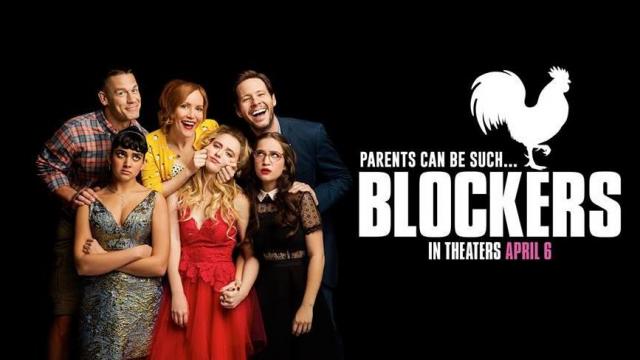 It's April, but I'm finally starting to get the ball rolling on this movie watching thing for 2018. Last week I found myself in the theater to watch Blockers. Now, I love a teen sex comedy as much as the next guy, but I'm also 36 now, so it's a bit of a weird feeling. I mean, I felt strange sitting in Superbad, and that was 11 years ago, and I'm much older now and still feeling just as weird about it. The thing about Blockers, though, is that it's really more from the parents' perspective, so your focus is more on them and not on their teenage kids preparing to lose their virginity.
If you're not familiar with it, Blockers is the story of three parents, played by Leslie Mann, Ike Barinholtz, and John Cena (yup, THAT John Cena), who discover that their daughters have made a sex pact to lose their virginity on prom night. Once they find out about the pact, the parents set out to make sure that the plan fails. In the middle of the crass humor there's a discussion about gender politics, as well as a coming out story. As a lot of reviews have said, it's a teen sex comedy with heart.
The thing that stood out most to me is that the casting is so odd. While Barinholtz is perfectly cast as the philandering dad who had previously been cast out of the parent group, and Mann does a good job as doting mother afraid to cut the cord, I don't know where Cena came from. At the beginning of the film, he seems to be treating it like an SNL skit where he's desperately trying not to break. His character is this macho sports guy with a sensitive side, but it's played more for laughs than ever really seeming genuine. Over the course of the film, he begins to settle into the role a bit more, but the whole time you're never at a point where you don't realize "That's John Cena!" The kids themselves are OK, I guess. There's the main, "pretty blonde girl" who's the leader of the group, there's the jock, who normally would've been the Black one, but in a twist is half Indian, and then there's the frumpster who's clearly the hottest but frumped up to make the other two look better. If you ask me, frumpster, played by Gideon Adlon (daughter of Pamela Adlon) is the breakout star of the film. Still, there are wasted opportunities, like with Hannibal Buress and June Diane Raphael, who just aren't given much to do.
In the end, I really enjoyed the film. It's not quite as iconic as, say, American Pie, but I don't think it's meant to be. Instead of being the teen sex comedy for the Snapchat generation, this is the parent cockblock comedy for the American Pie generation. When you approach it like that, I think it works pretty well.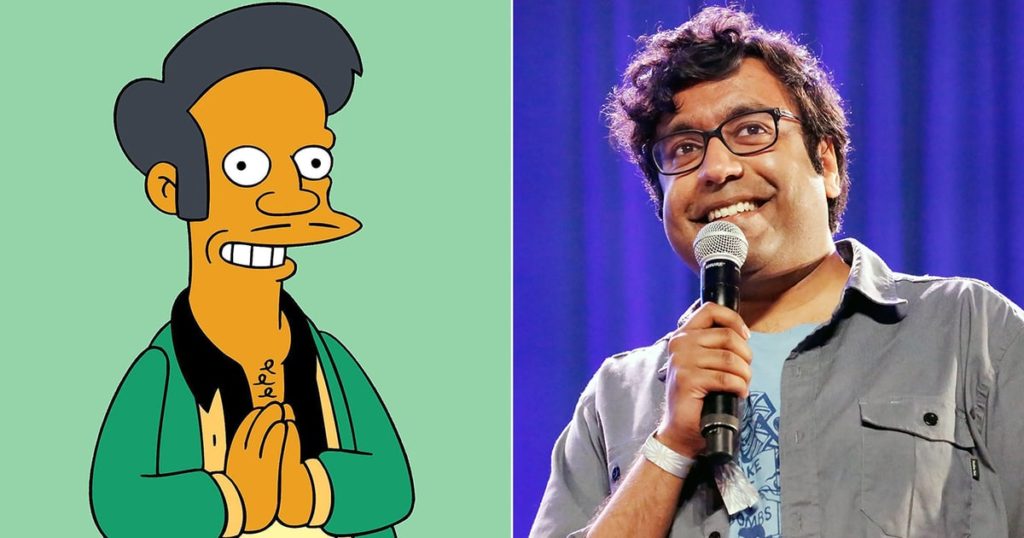 So, there's this controversy going around about the Apu character on The Simpsons. You see, last year "comedian" (I put that in quotes because I don't remotely find anything he does funny) Hari Kondabolu produced a documentary called The Problem With Apu, where he detailed his problems with the racial stereotypes associated with the character. Kondabolu also took issue with the fact that the character was voiced by a White man doing an accent. The documentary made the rounds for a bit, and even aired on TruTV. And that seemed like the end of it – until this week, when The Simpsons actually addressed it. In a scene between Lisa and Marge, they basically insinuate that the backlash towards the character is merely founded in political correctness, with the argument that "Well, it wasn't a problem when we started." It was clear what they were referencing, as they look at a picture of Apu, and then directly at the audience.
I'm on the fence on this one. On the one hand, The Simpsons didn't have to address this whole thing, especially if this was going to be their stance. I mean, it's an aging show with little bark or bite left in it, so why squander time and resources on this? It just seems petty. On the other hand, Kondabolu isn't wrong, as there are a lot of things in popular culture that were created during a time when folks weren't as "woke" as they are now. It's not a case of infringing "political correctness" but rather a case of righting wrongs of the past. But on the theoretical, alien third hand, this is a perfect case of how important it is to carefully choose who you're hitching your wagon to. While it's a valid argument, I find Kondabolu so fucking insufferable where I'd almost side with The Simpsons just because it rubs him the wrong way. He's like the Neil deGrasse Tyson of identity politics comedy, and that's a terrible thing. In many cases the person pushing an issue is just as important as the issue itself, and I feel like if this had come from someone like Russell Peters, Kumail Nanjiani, or even Kunal Nayyar, it would've been readily accepted by more people. Instead, folks see Kondabolu and don't want some New York hipster talking down to them about the same "beloved" Simpsons that they've spent the past 15 years saying it should've been canceled 10 years ago.
Anyway, it's a tough position to be in. They can't kill off Apu because that doesn't do anyone any good, but they're not gonna recast Hank Azaria 'cause, well, they aren't. So, this is where we are. I kinda wish this Civil Race War would start already just so we can get it over with.
Meanwhile, there are suspicions that the godfather of Marvel Comics himself, Stan Lee, is the victim of elder abuse. There have been rumblings the past few months concerning an abrupt change in his handlers, as well as him being cut off from friends and family. He came down with pneumonia, but wasn't in a hospital. Vials of his blood had been stolen and used to sign books sold at conventions. A lot of industry folks are worried that the people surrounding him are just vultures trying to bleed him dry. This recent profile in The Hollywood Reporter gives some good background on the battle over Lee's finances. Anyway, Lee fired back at the claims with this video:
Yeah, that's totally not filmed under duress. Blink twice if you need a quick evac, Stan! Anyway, this seems like a situation that's only going to get worse unless someone steps in and does something.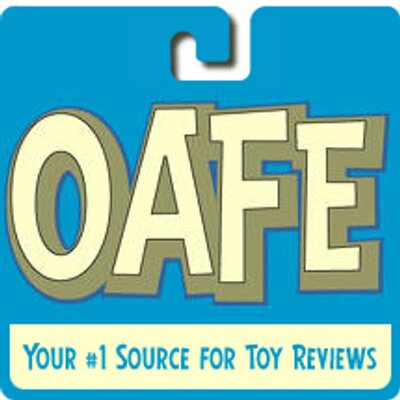 A few weeks back, I was invited by the good folks at OAFE to share some of my Toys "R" Us memories. I shared one I think you'll enjoy.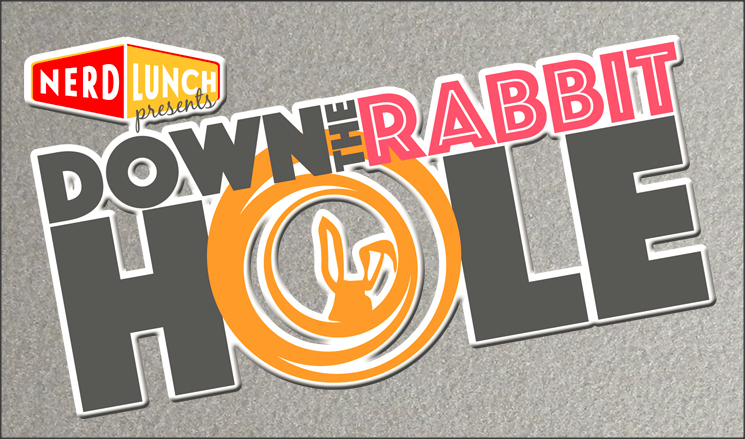 Last week, I had the pleasure of joining the Down the Rabbit Hole Podcast from the Nerd Lunch crew. If you're not familiar with the concept of the show, you basically choose a Wiki on a topic, and see where the links take you. For this episode we chose the RangerWiki, in order to explore the world of Power Rangers. Since the hosts didn't have a lot of familiarity with the franchise, I got to drive the car and had a lot of fun doing so. I never realized just how crazy some of those plotlines were until I had to boil them down to 5 minute explanations. Anyway, do yourself a favor and go check out the episode!
Things You Might Have Missed This Week
Hot on the heels of Willa Holland's departure, it was announced that Colton Haynes will return as a series regular on Arrow next season. Methinks maybe they hated each other on set?
The streaming services were vicious in their cancellations this week, as Netflix cancelled Everything Sucks! after one season, while Amazon cancelled Golden Globe Award winning Mozart In The Jungle after four seasons. Will Mozart ever get out of that jungle?! The world may never know…
It's not all doom and gloom, though, as Netflix renewed Jessica Jones for a third season. I'm never gonna catch up on those Netflix Marvel shows at this point.
Fed up with being bumped every week on What Up With That?, Lindsey Buckingham is finally demanding respect. Following a disagreement, Buckingham announced he would not be participating in Fleetwood Mac's upcoming tour. The band responded by officially firing him, and announcing that Crowded House's Neil Finn and Mike Campbell of Tom Petty & The Heartbreakers would be taking his place.
The 5th season finale of Agents of S.H.I.E.L.D. is titled "The End", written as a possible series finale should the show not be picked up for season 6.
Speaking of struggling ABC Marvel shows, Anson Mount, most recently of Inhumans, has been cast as Captain Christopher Pike for the second season of Star Trek: Discovery. I'm sure he's happy he'll actually get to speak this time.
It was announced yesterday that the upcoming 5th season of Broad City would be its last. If you ask me, it's the right time. I got so bored by season 4 that I didn't even finish it, and it's clear that Abbi and Ilana want to spread their wings.
Word on the street is that Paul Reiser and Helen Hunt have negotiated their return to Mad About You. This is yet another show that will probably have to retcon its 20 year old series finale in order to make this work. I'm really getting tired of this, especially since there's nothing that Paul and Jamie Buchman have to say about life in 2018 that I really want to hear.
Already in hot water for his alleged sexual misconduct, Hollywood moron TJ Miller apparently called in a fake bomb threat on a train. Apparently he got into a drunken altercation with a woman on an Amtrak train, and reported her as a suspected terrorist to get back at her. Wow.
In News We've Known Since 2001, Mariah Carey revealed she suffers from Bipolar Disorder. We all remember that TRL appearance, Mimi. We knew all along.
Deadpool 2's David Leitch is attached to direct the untitled Fast & The Furious spinoff starring The Rock and Jason Statham.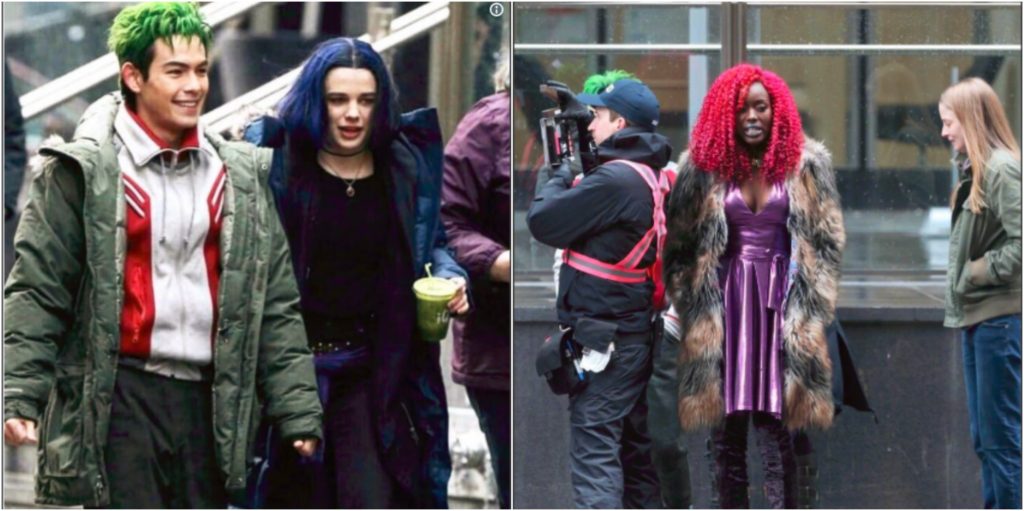 We got our first set pics of the Titans cast, and it looks like something that would've been released in the 80s by Cannon Films.
AMC has ordered a vampire series called NOS4A2, based on Joe Hill's 2013 novel of the same name. That same, stupid name.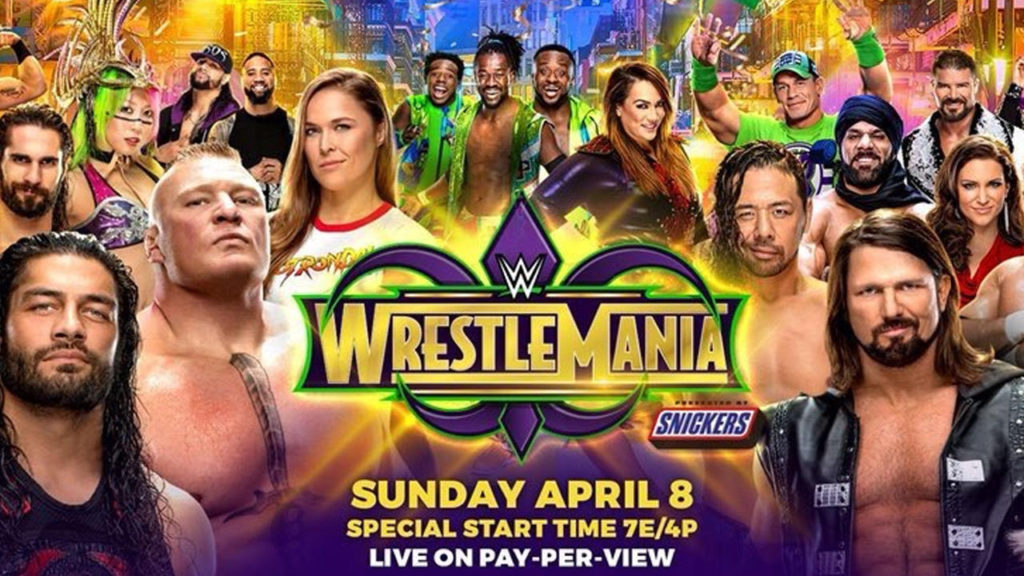 It was a big week in wrestling, as we're coming off the end of WrestleMania Week. WrestleMania 34 was held in New Orleans, featuring some electrifying matches, like the HHH/Stephanie McMahon vs Kurt Angle/Ronda Rousey match, as well as the Royal Rumble champ Shinsuke Nakamura going up against WWE Champion AJ Styles. Plus, it featured the in-ring return of Daniel Bryan. For a card that really didn't seem that exciting on paper, most who watched seemed to have enjoyed what they saw.
For me, the biggest part of the night was the return of The Undertaker. Gone since his seeming retirement at WrestleMania 33, Taker was at the top of John Cena's list as a competitor for the event. Cena spent weeks pleading for Taker to accept his challenge, but was met with silence. At the actual show, Cena was content to watch from the audience as a fan, until someone whispered to him and he went running up the ramp. Yeah, so the Undertaker came back, and I'm not happy. You see, his departure at the end of last year's match was perfect. While he wasn't at his best, it was clear that we were seeing the waning days of an aging warrior. He's 52 and really shouldn't be putting himself through all of that anymore. He had been a good company man, and now it was time for him to go to his reward. Time for the Undertaker to be undertaken. Or so I thought.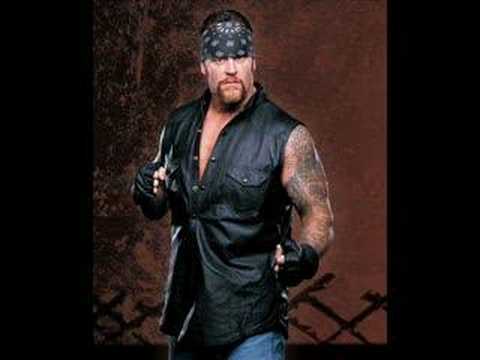 Next, there were rumblings that he might not be done. I was really hoping those rumors weren't true, because I really didn't know what else he had to prove. "Well, it could be John Cena vs. Taker at Mania." Yeah, so? That match-up means absolutely nothing to me. "Well, maybe he'll come back as The American Badass." OK, I'm listening. You see, back in the early '00s, WWE had really built up the working class hero aspect of Stone Cole Steve Austin, but he had the knees of 1994 Nancy Kerrigan. So, he wasn't always in working shape. During one of his hiatuses, The Undertaker took on a new persona, closer to how he is in real life, of a biker. He'd ride his hog down to the ring, wore a sleeveless vest and bandana, and did a lot more talking than he did as The Dead Man. While this gimmick is highly unpopular with a lot of fans, I loved it. I've loved every aspect of The Undertaker (except the whole Lord of Darkness thing, where he was crucifying people, that I missed during the Attitude Era), and I love any glimpse into what he's like in real life (SIDE NOTE: One of my favorite books is the coffee table book WWE: Unscripted. They ask Undertaker about the "Sara" tattoo on his neck, and what he'd do if they ever broke up. His response: "I guess I'll just have to find another girl named 'Sara'." His next wife would be named Michelle, and he'd remove the tattoo, but I always loved that answer).
Anyway, it seemed like a smart idea. He had retired the Dead Man gimmick at WrestleMania 33, leaving his coat and gloves in the ring. So, if he wanted to come back, like the mighty caterpillar he would have to become a majestic butterfly! Plus, Kid Rock was being inducted into the WWE Hall of Fame that weekend, for whatever reason, and his song "American Bad Ass" just happened to have been the entrance song for Undertaker's American Badass stint. All the pieces were coming together. So, fast forward to Sunday night, as I was following along on Twitter (What? I ain't got $9.99 to give to Vince McMahon every month!), imagine my disappointment when Mark William Calaway came to the ring, as The Dead Man. From my rants about Will & Grace and Roseanne, y'all already know how much I hate when finales are retconned. Sure, Mania 33 wasn't the greatest match, but it was a fitting end. And WHAT, exactly, does he get out of this return?
Apparently the win earned Undertaker a casket match at The Greatest Royal Rumble taking place in the Middle East later this month. I don't even know why folks care about that show, as it's basically a really elaborate house show, with no bearing on the actual titles or storylines. Still, Taker was set to face Rusev until Rusev's wife, Lana, feared for her husband's safety and begged him not to do it. So, now Taker will face fellow over the hill wrestler Chris "Y2J" Jericho. Yay. You wanna talk about elder abuse? THIS is elder abuse. WWE dragged Taker back out for no good reason, and the only fitting end I could see would be for him to lose his own casket match, which would suck in a match that's basically "out of continuity".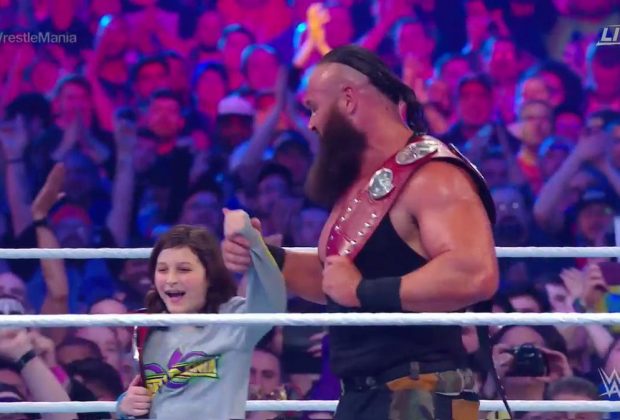 Anyway, back to Mania. Folks loved Rousey using HHH like a punching back, but lost their shit when Braun Strowman won the Tag Team title with surprise partner, Nicholas – a 10 year old kid, seemingly plucked from the audience. When Power Rangers Turbo tried this, it was met with fan revolt, but WWE seemed to know what they were doing, as it turned out to be many fans' favorite part of the night. Again, for an event that looked pretty lackluster on paper, and didn't seem like it could follow in the greatness that was The Royal Rumble, WrestleMania 34 still manage to pull out a few surprises and give fans an enjoyable night of wrestling. So, with that in mind, WrestleMania 34 had the West Week Ever.