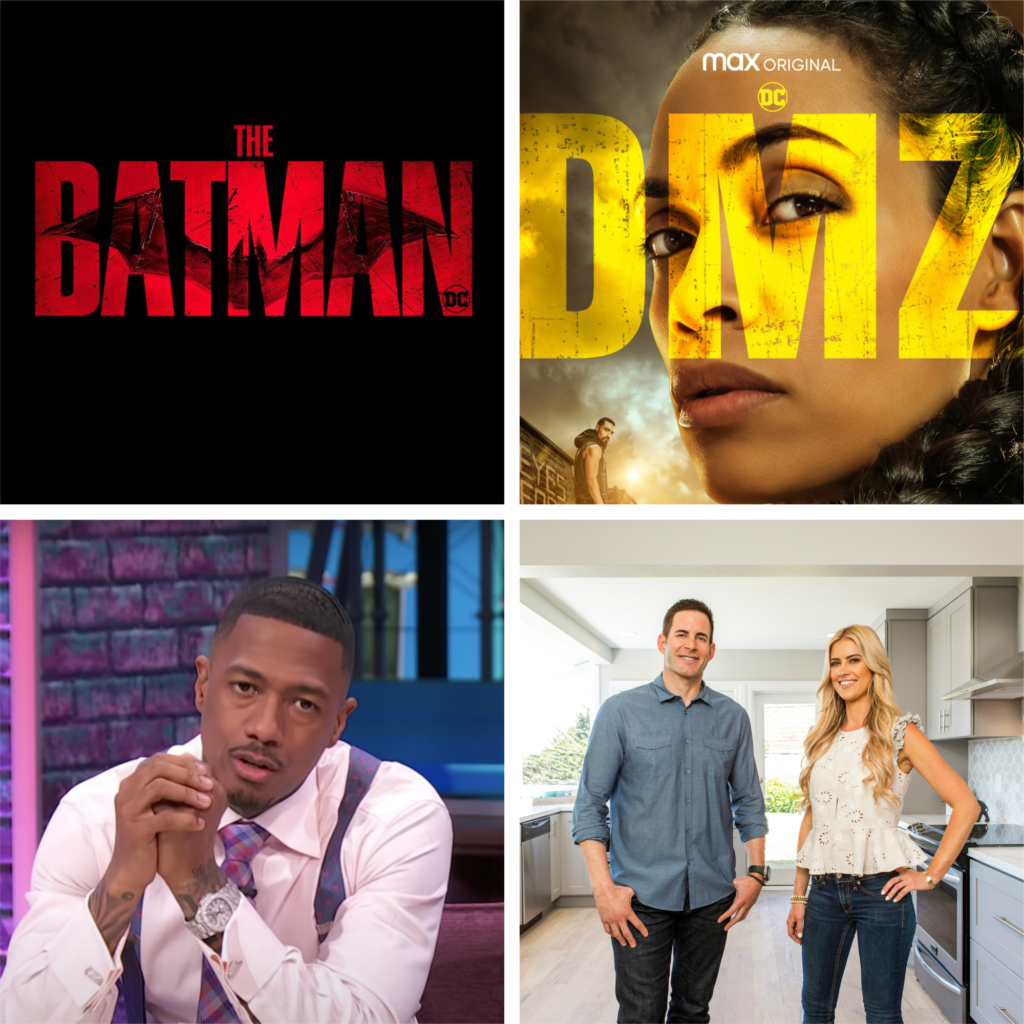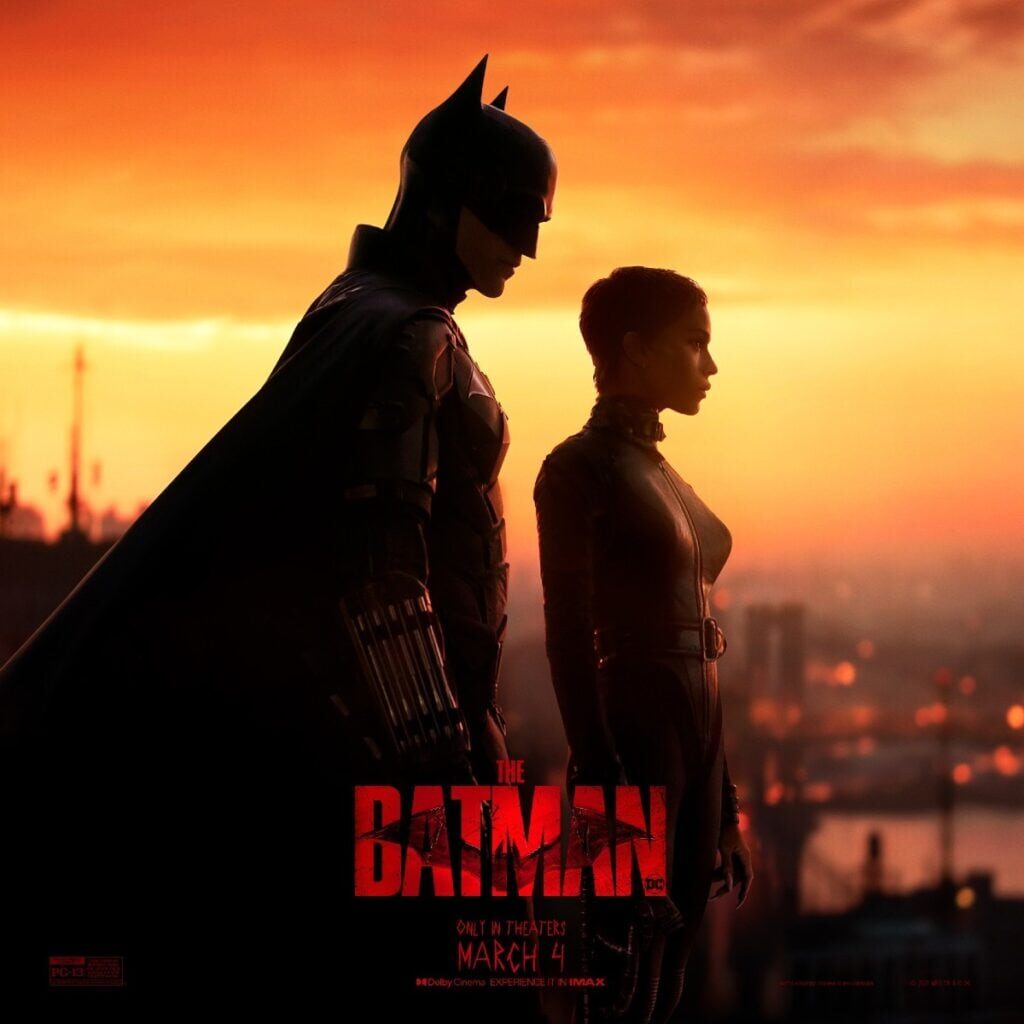 I, like so many others, saw The Batman. I actually saw it over a week ago, but I needed time to process what I'd seen. At the end of the day, I REALLY LIKED it, but I didn't LOVE it. I know that can be an affront to the All or Nothing times in which we live. Everything has to either be the BEST EVER or it SUCKED. Can't something just be *good*? Isn't that enough anymore? Anyway, let's take a closer look at why I felt this way.
I loved the aesthetic of the film, as Gotham City itself was a central character, and it *felt* like the Gotham of the comics. I loved the cast, which was surprising even to me. I felt that Pattinson did a great job, as did Kravitz. Farrell fully immerses himself in the makeup and prosthetics to become the Penguin. Wright was a solid Lt. Gordon. No complaints with any of them.
I like that they finally gave us a Batman who's a detective, who also fights. We've had the latter, but rarely have we gotten the former. Now, I'll say that the clues he had to solve weren't THAT complicated. I mean, I feel like Riddler had some stronger riddles in Batman '66, but we're also dealing with a Year 2 Batman here, so I guess Riddler wanted make sure his quips were solvable, to move things along.
I like that they built what is, basically, a "spoiler-proof" superhero movie. We all tried to see it as early as possible, for fear of having it spoiled on social media, but at the end of the day there wasn't anything to really spoil. There are no Earth-shattering revelations or even wild cameos (Well, there's that one, but the less said about it, the better). I also felt it was a bold choice to not show the Waynes getting murdered for the umpteenth time. We all know the story, so it was great that they didn't devote 10 minutes to show it to us.
"What didn't you like, then, Will?" The runtime. That movie was long as Hell, and I FELT it. I know that's a common complaint with comic book movies these days, as the MCU films have been getting longer, too. This isn't a problem, though, as long as the action flows and it doesn't FEEL long. And I have this qualification on both sides of the aisle. I checked my watch more than once during Eternals, and that was also the case here. It was especially jarring when there seemed to be a few false stops thrown in. I mean, once they arrested Riddler, I was pretty much good to go. But then there's the whole Riddler Militia Takes Gotham Square Garden act. I honestly felt like that entire "flooding the arena" part felt tacked on. Almost like they had a few million left in the budget that they just HAD to blow, and they figured "Well, let's flood the set!" I definitely felt that was the weakest part of the film, causing the movie to slightly botch the landing.
So, at the end of the day, I really liked the film, but some tighter editing would have caused me to love it. I love everything about the look and feel of it, but I just can't see myself casually dropping in to watch it. I can almost get everything I need from watching the trailer, without the 3-hour investment. It's like "Hey, there's Batman! And Catwoman! And is that supposed to be Riddler? Oh, and there's Penguin! Ooh, nice car!" THE END.
Trailer Park
Star Trek: Strange New Worlds (Paramount Plus)
I haven't been the best Trekker since Paramount Plus came along. I watch Picard, but I've completely missed Discovery, Lower Decks, Short Treks, and Prodigy. That said, I've heard good things about the season of Discovery that featured this Enterprise crew, and this teaser definitely looks promising. Will I watch it? My heart says "yes", but my brain says "no". I WANT to watch it, and I WANT it to be good. That said, I'm really tired of prequel properties dancing between the raindrops of continuity, and there's just so much other stuff to watch first.
DMZ (HBO Max)
I was a big fan of the DMZ comic from Vertigo, which I've written about in the past. I was invested in the characters, the political intrigue, etc. That said, THIS is NOT DMZ. I'm not sure why they made the creative choices they've made here. I mean, I like Rosario as much as the next guy, but DMZ is about an embedded reporter trapped in Manhattan during the second Civil War. From what I've read, they instead decided to focus on one of the minor characters who happened to be a medic, and then they threw in this whole plot of her trying to rescue her son. Will it be good? I don't have a clue. At least it's only 4 episodes, so it's basically a long movie instead of something that might drag in the middle (like the comic did). I'll check it out, but I'm not sure what to expect.
Things You Might Have Missed This Week
It was a syndicated daytime talk show bloodbath this week, as Judge Jerry, The Good Dish, Nick Cannon and The Real were all cancelled.
Meanwhile, NBC cancelled Ordinary Joe, while Fox cancelled The Big Leap.
HBO Max has officially announced a spinoff of The Batman, focusing on Penguin.
Empire actor Jussie Smollett was sentenced to 150 days in jail for falsely reporting a hate crime.
After 10 seasons, and a somewhat contentious divorce, Flip or Flop is ending on HGTV.
Another spinoff of The Walking Dead was announced, this time starring Negan & Maggie. I swear, for a show that expects there to be some sort of stakes going into its finale, it sure has blown that by announcing 4 of its main stars will live on in spinoffs.
black-ish's Andre Jr (Marcus Scribner) will be moving over to grown-ish next season, after black-ish ends.
Brace yourself for screams of "Not MY Captain America!", as Anthony Mackie will join Kelsea Ballerini to cohost The CMT Awards next month.

Remember how I LIKED, but didn't LOVE The Batman? Well, I LOVED its score. Seriously, while everyone's kids are running around, singing "We Don't Talk About Bruno", I've got Michael Giacchino's score running through my head. While watching the film, it felt somewhat pedestrian. Menacing song, followed by some arrangement of "Ave Maria". Rinse and repeat. However, I've had it on a loop for the past week, and it has grown on me considerably. Giacchino puts his own spin on what Danny Elfman and Shirley Walker did before him. It's just sweeping and beautiful. Everything from "The Batman" to the closing "Sonata In Darkness" is highly recommended. The tracklist is great, because many of the song titles are puns, like "Highway To The Anger Zone" and "Can't Fight City Halloween". Hell, my love for the music is probably what's going to get me to watch the film again, just to have more context of the whole affair. So, Michael Giacchino and The Batman's score had the West Week Ever.
Be sure to follow @westweekever on Twitter for all the latest site news and updates!