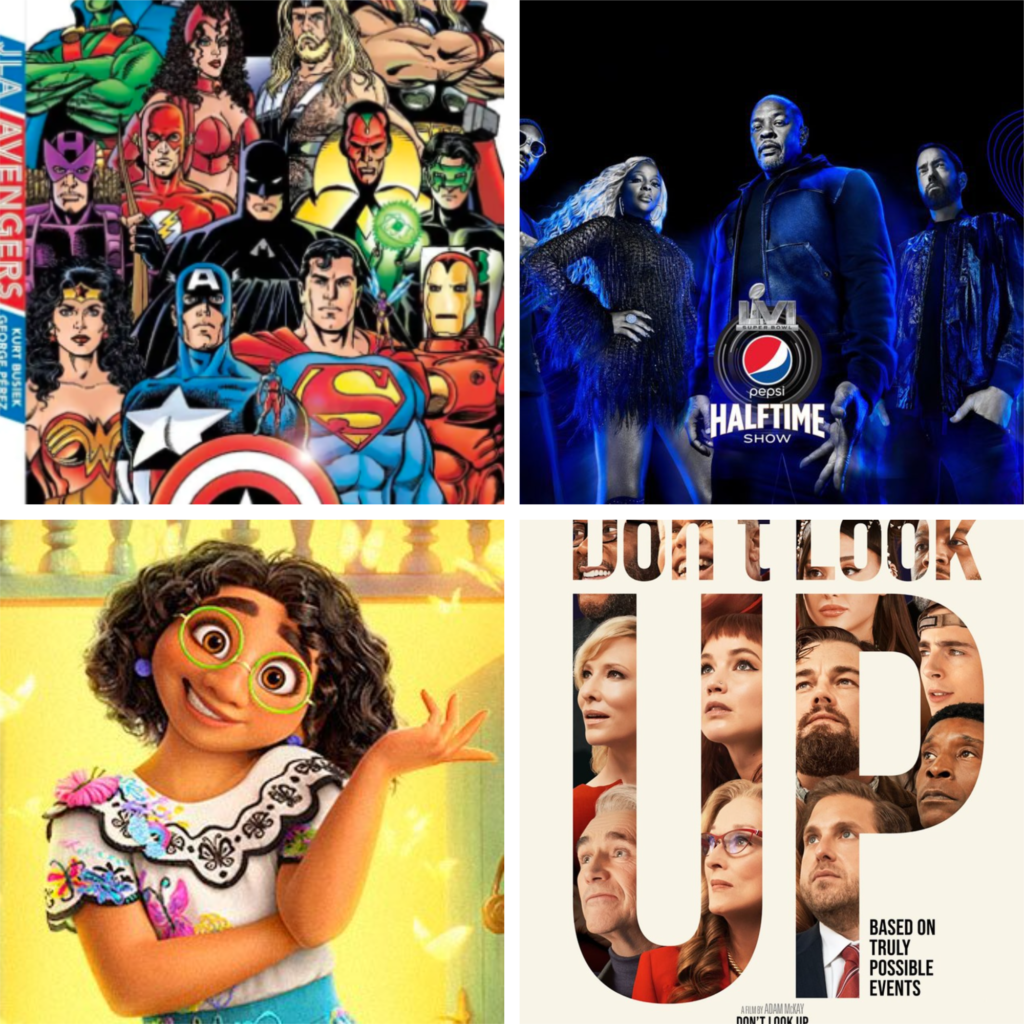 Welcome to the first West Week Ever of 2022! In late February! Oh well.
Let's get to it, shall we?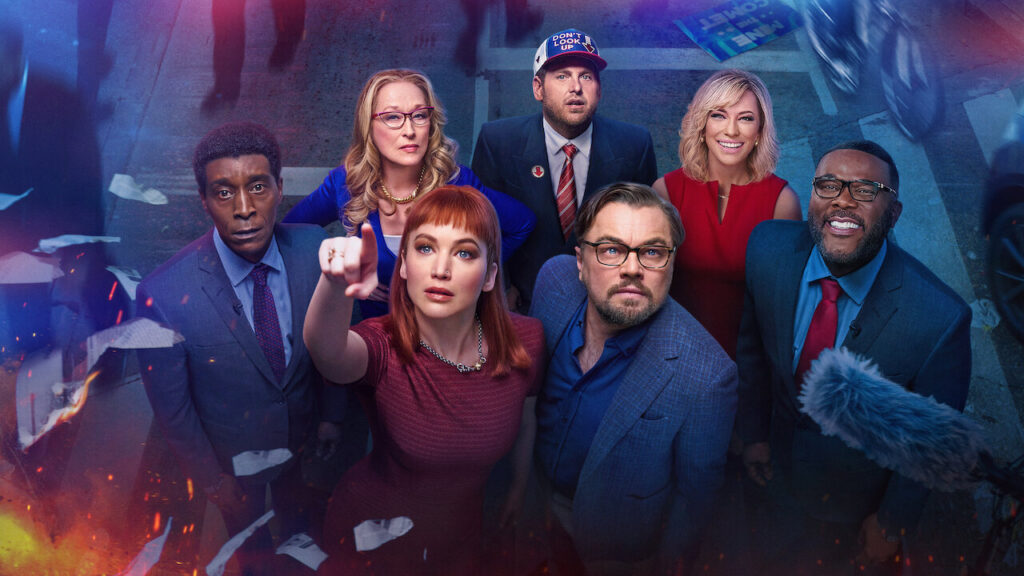 In the past few weeks, I got around to watching a couple of movies that really stood out to me. First up was Don't Look Up! Starring Leonardo DiCaprio and Jennifer Lawrence as two researchers who discover a comet on a collision course with Earth, this movie was POLARIZING. A lot of critics seemed to hate it because it was SO on-the-nose, and tried to be cutesy at times. I think those reasons are why I LIKED it, as I feel that scenario would play out today in the real world EXACTLY as it did in the film. There would be comet deniers, morning shows would try to put a lighthearted, fluffy spin on the situation, and we wouldn't learn our lesson until it's too late. Writer Adam Mckay said the movie was born out of his fear of climate change, and I've got to say it's lit a fire under me, as well. That said, we know that it's corporations and not plastic straws that are doing the most damage, so I'm a bit frozen in my impotence in the situation. There are some parts that go a little too far, like I could have done without either of the post credits scenes. Still, I loved other parts of it, like Lawrence's obsession with something a general does early in the film. I think it's definitely worth a watch, even if just to form your own opinion on it. And it's on Netflix, so it's basically "free", so why not?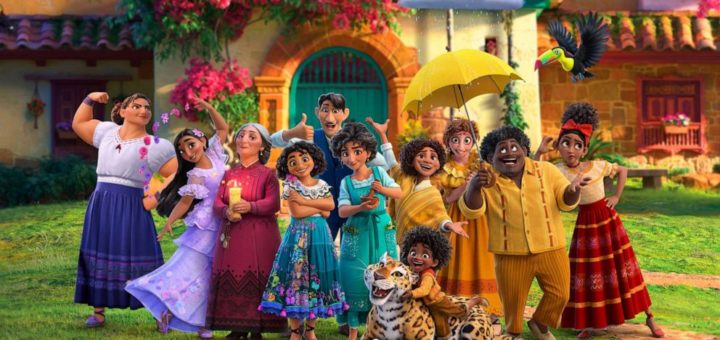 Next up, we had a rare Family Movie Night, where we watched Encanto. I've got to say that it's just as great as everyone said it would be. The Madrigals are a family blessed with special gifts that benefit not only the family, but also the surrounding village. The powers are bestowed upon them at a young age by their sentient magical house, but Mirabel is somewhat shunned because she doesn't receive a gift. Maybe I haven't been paying close attention to Disney films lately, but I was sort of caught off guard that there's no "villain" in this film. If anything, Abuela is the closest thing to an antagonist, but there's no evil villagers or an equally evil sentient house bent on destroying the Madrigals' casita. I was waiting for the other shoe to drop, and the movie ended. Huh. Anyway, Lin-Manuel Miranda strikes again, as the music is great. My 3 year old has learned to tell Alexa to play "We Don't Talk About Bruno", so we live in a constant state of Hell right now. Kidding! We all sing our parts ("No clouds allowed in the sky!") and have a great time.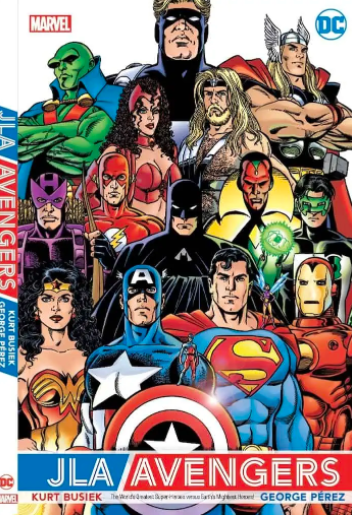 In comic news, The Hero Initiative has worked with Marvel and DC to reprint the long out-of-print George Perez & Kurt Busiek classic JLA/Avengers. The story was originally started somewhere around the early 80s before it was ultimately scrapped. Fast forward to 2003, when the story was finally revived and was reworked from the original idea. The last time the two companies would work together, the series saw both flagship teams facing off, beautifully rendered by Perez. It has been out of print since 2008, but fans have been clamoring for it since it was revealed late last year that, sadly, Perez had been diagnosed with Stage 3 pancreatic cancer, and was given 6-12 months left to live. The Hero Initiative is a non-profit committed to helping comic creators in need, and is a cause very near and dear to Perez's heart. So, they are reprinting the story, with proceeds to going to the creators that they help.
My only gripe about this whole enterprise is that the print run is limited to 7,000 copies. The demand for this is going to be HIGH, so that won't nearly cover the orders that will come in for it. It's not clear who approved that print run (it might have been Marvel and DC), but the book is sure to be allocated. This means an account might order 30 and actually only receive 4. When I worked at Diamond, there were roughly 3,500 comic "shops" in North America. I use quotations because there was a loose definition as to what constituted a "shop". Now, that number has decreased in the 15 (wow) years since I worked there, but if the numbers held steady, that's roughly *two* copies per store. I can only hope they'll see the purchase orders come in and decide to increase the print run. I really want a copy, and have already called around to local shops, but they're all expecting it to be heavily allocated.
Trailer Park

Chip 'N Dale: Rescue Rangers (Disney+, May 20th)
Man, there is a LOT of hate for this trailer out there! I loved the original series, and I also love a good Behind The Music/E: True Hollywood Story, so this is right in my wheelhouse. Plus, it's Disney working with The Lonely Island! I never thought that could be possible, so I'm just curious for that reason alone. Still, I'm bracing myself for all the Gadget cosplay that will undoubtedly result from this film.

Doctor Strange In The Multiverse of Madness (Theaters, May 6th)
It's an MCU film, so I'll be there opening night. Am I *excited* about it? Not really. I still haven't watched What If?, so I don't get the significance of a lot of stuff here that I hear happened in that series. I've yet to become a fan of America Chavez, so her inclusion here does nothing for me. Still, I love the interconnectedness of everything. WandaVision pays off here, as well as some No Way Home threads. I just get exhausted from the speculation that these things trigger. Some folks find that exciting, but I am not one of them. Now I've gotta endure "It's The Illuminati!" talk til May. I'm old enough to remember the Pietro bait and switch, so I'm not falling for that this time. I'll just try to go in as cold as I can, and enjoy it for what it is.

NOPE (Theaters, July 22nd)
I wanna support Jordan Peele in all his endeavors, and this has got folks talking just like his other films. I enjoyed Get Out, but still haven't seen Us, even though I own it…That said, I doubt I see this in theaters, but I will get around to it. It's a tough call for me, as I don't really like "horror", as I'm psychologically fragile, but his stuff is more like "supernatural suspense", which can be even more jarring in some circumstances. We don't get a lot from this trailer, but we get enough that I know I'm already on the defensive.
Things You Might Have Missed This Week
Lots of end dates set on streaming, as it was announced Stranger Things on Netflix, as well as The Marvelous Mrs. Maisel on Amazon Prime, will both end after their 5th seasons.
Meanwhile, over on FX, it was announced that Atlanta will end after season 4, while Dave (which has more than filled the Atlanta-sized void on their schedule) has been renewed for season 3.
ViacomCBS, as a company, has simply rebranded as Paramount.
Futurama has been revived, yet again, this time by Hulu. The 20-episode order, however, will not currently include Bender voice actor John DiMaggio, who is currently trying to negotiate a better deal. If we learned anything from the Family Guy/Cleveland situation, it's that there is someone cheaper, and just as talented, on YouTube just waiting for their shot.
Coca-Cola announced the upcoming Coke Starlight, which is described as being "inspired by space". It's slated to hit stores on February 21st, and I'm a sucker for gimmick soda, so count me in!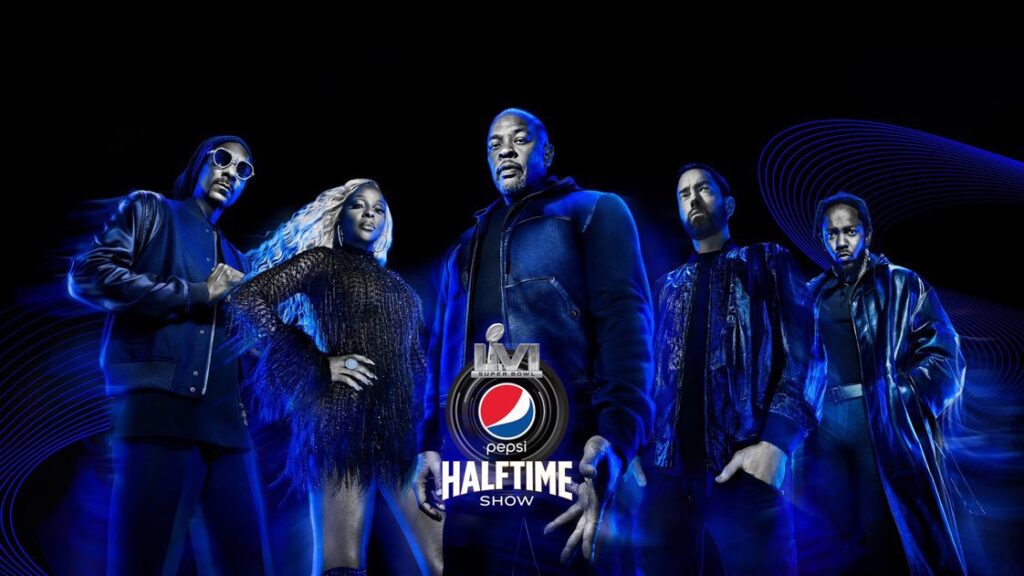 This week saw Super Bowl LVI. I didn't watch it. I don't know who played, I don't know who won, and I don't know the final score. What I DO know is that there was a Pepsi Super Bowl LVI Halftime Show that everyone was talking about. We had Dr. Dre, Snoop, Mary J. Blige, Kendrick Lamar, Eminem, and special guest star, $1. (Sorry, that's a knock on all of the jokes about 50 Cent's weight. I thought he looked good!). There was love for California! There was hateration in the dancery! We were in da club! Folks either loved it ("It's all the music from my youth!") or they hated it ("Snoop hates cops, and how dare Eminem kneel?!"). Regardless of what side you were one, chances are you felt some kind of way about that halftime show. That's why the Pepsi Super Bowl LVI Halftime Show had the West Week Ever.
Be sure to follow @westweekever on Twitter for all the latest site news and updates!