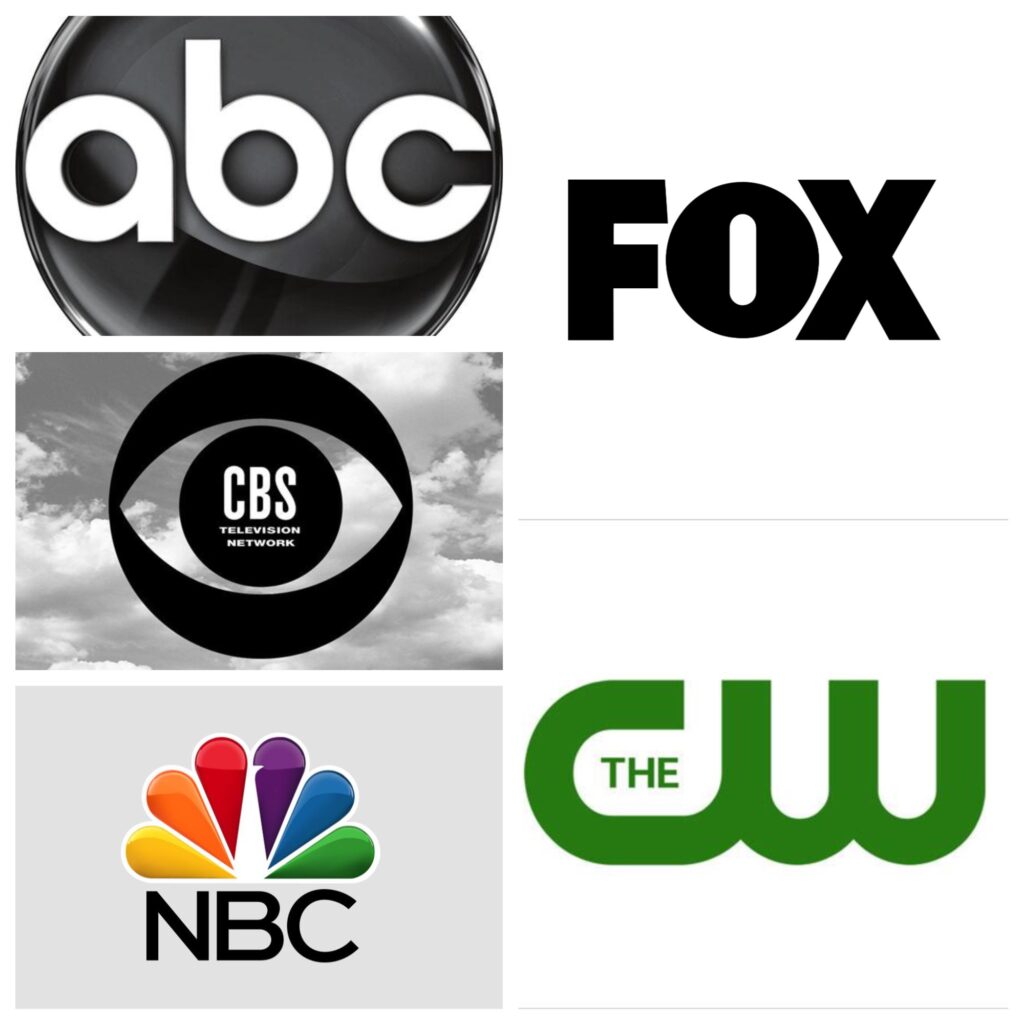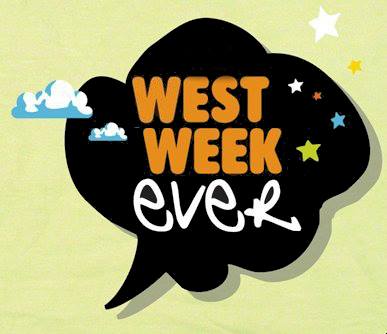 Here it is, folks! My biggest post of the year, as I tackle the new shows that are coming to the broadcast networks this fall. I'll admit, though, that I kinda had to go into training for this one. I felt somewhat out of practice, and I really wasn't jazzed by anything I'd seen or heard up to this point. After seeing the trailers, though, I think this season shows some promise after all. Still, your mileage may vary on some of these shows. Let's see what NBC, ABC, CBS, FOX, and The CW have to offer!
NBC

Sunnyside – Thursday 9:30 PM
I dunno about this one. I mean, I trust Michael Schur, but I'm also kinda tired of the "disparate group of people become support group" trope. It started for me with Dear John, but it's been used as recently as ABC's Single Parents. This is one of those shows where I'm left asking "What's the endgame?" Where is it going? I mean, they're trying to get citizenship, so he's teaching them for the test. When does the test occur? Season 2? Are they just making this up as they go along?
There's a lot of potential for this show to convey the "American Dream" to the folks of Middle America who might not understand the immigrant struggle. It's something of a "foot in the door" tactic, where they'll make you laugh while teaching you a new viewpoint. I like that about it. Still, there's something about Kal Penn that I just don't really like. It's funny, because I loved the Harold & Kumar movies, but I've never really taken to "grown up" Penn. Maybe this will change that. Who knows? Anyway, it's got that plum post-The Good Place time slot, so NBC clearly has faith in it.
Bluff City Law – Monday 10:00 PM
I won't watch it, but I like this. I think it's because Jimmy Smits is just so damn hard to dislike. Maybe it's the Cornell aspect (MFA, '82), but I love that dude. This has a This Is Us meets Law & Order vibe to it, which really can't fail when you look at those ingredients. It's also getting that plum time slot after The Voice, which is basically like having the post-Super Bowl slot. I know I'm reaching here, but I almost feel like there's a twist. NBC likes to do stuff like that in these heartfelt shows. Like, maybe Smits is actually dead, and the daughter is the only one who sees him (a la, NBC's old show Providence). Perhaps he tries to recruit her back to the firm in the pilot, dies in a car accident, and then she agrees to join the family firm, setting the show in motion. Then he proceeds to inspire her to "change the world" from the spirit realm. Then again, I'm spitballing here. Wouldn't be surprised if I was right, though.
Perfect Harmony – Thursday 8:30 PM
Man, NBC's creator pool really has an axe to grind with the Ivy League. First, we had A.P. Bio feature a Harvard professor who's fallen from grace, and this show gives us a Princeton professor who's fallen from grace. I love Bradley Whtiford and Anna Camp, but I have the same issues with this that I had with Sunnyside: just throw a bunch of weird folks together and watch what happens. Is this the only way to make a sitcom now? I mean, most sitcoms are like this, but they have a stronger setting: a bar, a workplace, an apartment. This is a small-town church choir. Is this gonna appeal to Big City types?
Plus ,I'm scared this is gonna follow a Glee trajectory. So, you put the choir together, you make them better, then you make them compete. What happens next? Do they win the competition, or do they fail to give the show more time and something else for them to strive towards? When I see a show, I always want to wonder "What does the finale look like?" Do we meet the Mother? Does he finally make it back to his home planet? What does that look like HERE?
In all, there are no real broad strokes for NBC as the season kicks off, as they're saving a lot for midseason, including new shows Council of Dads, The Kenan Show, Indebted, Lincoln, and Zoey's Extraordinary Playlist. With this in mind, they're playing it safe for fall, but will likely have a bold midseason strategy in order to launch all those shows, as well as bring back returning things like Good Girls, Will & Grace, and Manifest. AS always, NBC got to debut their schedule first, so they become the ones everyone else is compared to. With powerhouses like The Voice and This Is Us, I don't really see them making any moves that indicate fear on their part. They're confident in their shows, and the lack of big moves shows this.
FOX

Prodigal Son – Monday 9:00 PM
I know I say this a lot, every year, but they just keep proving me right: this is the kind of show FOX picks up merely to cancel. I mean, it's from Greg Berlanti, so they'll probably give it more of a chance than most shows, plus folks love Michael Sheen. That said, I'm not sure if 9-1-1 is the best lead-in, even if it does provide decent counterprogramming to reality fare like Dancing with the Stars and The Voice, which will air at the same time. I probably would've held this one til midseason, when these sorts of shows generally debut. This makes me feel like FOX didn't have a deep drama bench this year. Anyway, I won't watch it, but I know there's an audience for it out there.
Not Just Me – Wednesday 9:00 PM
Based on the Australian show Sisters, this is FOX coming late to the This Is Us game – fitting, since Friday Night Lights/Parenthood creator Jason Katims is one of the executive producers. Brittany Snow works for her father, a demanding infertility doctor played by Timothy Hutton. Well, her world comes crashing down when it's revealed that Hutton was using his own sperm to impregnate women. So now Snow has instant siblings, including Vixen from Legends of Tomorrow and Haley Joel Osment's sister. I'm gonna go out on a limb here, so I hope you can follow me: this is an NBC show run through a FOX filter, with FOX cast and budget. This show has no place on this network, even though it's obvious why they'd want it. It's being given the time slot following The Masked Singer, which was a surprisingly massive hit for FOX, so they definitely have faith in it. Still, I don't know if that's the most appropriate lead-in, nor do I know if the audience for this show will find it.

Bless The Harts – Sunday 8:30 PM
OK, so I've got some gripes about FOX's Sunday night schedule, and this seems like the best place for it. First of all, Animation Domination hasn't been around 30 years. It's been around about 15, so that's a slap in the face to all the live action shows that failed on the night over the past 30 years. And there have been A LOT of them! Also, in order to add this to the schedule, they've "promoted" Bob's Burgers to 9, and given Family Guy the ghetto, this is where shows go to die, 9:30 slot. I only see this as a temporary move, though, as this show won't last.
Animation Domination has been dominated by The Simpsons and Family Guy. Sure, Bob came along and has held his own, but let's not forget all the others that could not, like Bordertown, Allen Gregory, Son of Zorn and The Cleveland Show. I like the title here, as it's a play on "Bless your heart", which is the treacly Southern way of basically saying, "Well, aren't you a sad little piece of shit?" It's also got a great cast, with Wiig, Rudolph, and more. Still, I HATE the animation style. THIS should be the 9:30 show, and not Family Guy. But this will all be rectified when Bless gets canceled. Because it WILL be canceled.
Deputy – Midseason
Now, THIS is a FOX SHOW. I can only assume that it wasn't ready for a Fall debut, as this is what should be paired with 9-1-1 and not Prodigal Son. If they've got anyone smart in scheduling, it'll be paired with the forthcoming 9-1-1: Lone Star, starring Rob Lowe. Hell, I might even watch this thing.
Now, just because it's a "FOX Show" doesn't mean it can't be canceled. The odds are still against it, but they needed a kickass law show to fill the void left by the corpse-isn't-cold-yet Lethal Weapon, but I'm very intrigued to see where this goes. At the same time, I could also see this appealing to the crowd that has those "Don't Tread On Me" license plates. This is a lawman, who only cares about justice. By season 2, he'll be taking on illlegals, and then it's gonna be a shitshow.
Filthy Rich – Midseason
Since the sale of the non-network assets to Disney, it seems like FOX is doubling down on what makes them FOX. I just don't know why they're saving their best stuff for midseason. Just like Deputy, this is a natural fit for the network. Before I even saw the executive producers, I said "This is White Empire", and that's exactly what it is. I want to say I'll watch the Hell out of this show, but I also know that these things get pretty over-the-top quickly, and I'll be burnt out by season 3. Knowing how Fox schedules, it'll probably be scheduled during Empire's Winter hiatus, but I'd kinda like them on at the same time. Show the nation that both Black and White rich folks can be just as trifling.
neXt – Midseason
Damn, midseason FOX is KILLING IT! I love Roger Sterling in anything, but he's taking on evil Alexa?! Sounds like somebody's been watching Black Mirror. The thing I love about this, though, is it's an "event series". That means it's contained – probably about 10 episodes – and if it fails, it can just be a One & Done. If it succeeds, then they're gonna have to figure out how to make Alexa even more evil for a second season. Or maybe he'll take on Ring doorbells or something. I am ALL IN for this one.
Outmatched – Midseason
I feel like this show was D.O.A. the minute Biggs was attached to star in it. Doubly so when Maggie Lawson was added, 'cause she can't catch a post-Psych break. This feels like Andy Richter's FOX sitcom Quintuplets all over again, only it's 4 kids instead of 5. Even with the "3 of them are geniuses" angle, it's still the same "Oh my God, the kids are taking over and we're outnumbered" premise. Still, it's fairly obvious that it'll end up wherever FOX puts Last Man Standing, since Friday belongs to WWE SmackDown this fall. Paired with that show it might do OK, but I see this as a One & Done.
Looking at their Fall schedule, the boldest move FOX made was moving Empire to Tuesdays, leading out of The Resident. That's a terrible pairing, but it was also announced that this would be Empire's final season, so it's not like they really care at this point. It's a lame duck, with no aims at a renewal, so it'll do what it does, and that'll be it. In the end I'm not so excited about their fall schedule, but I CAN'T WAIT for midseason.
ABC

Emergence – Tuesday 10:00 PM
So, in a weird, last minute upfronts move NBC passed on this and ABC swooped it right up. It's probably for the best, as I can't really see this on NBC. Still, ABC has tried this exact same show every Fall since Lost ended and it never works. This is one of the rare times when it's a female protagonist (which ABC does well) instead of a schlub like Steve Zahn, but I don't see this show lasting long enough to solve its core mystery. If they had somehow shoehorned it into TGIT, it would've given it a boost, but instead it's getting the Tuesday Night Death Slot, which is being vacated by The Rookie. I just don't see this one working.
mixed-ish – Tuesday 9:00 PM
Somewhere along the line, ABC said "Screw the present – we're gonna tell a coming of age tale from every decade prior." The Goldbergs gave us the 80s, Fresh Off the Boat gave us the 90s, and The Kids Are Alright tried to give us the 70s. Well, they're mixing recipes from two of their biggest current shows: The Goldbergs and black-ish, and taking us back to the 80s for mixed-ish. I feel like this probably came out of the contract negotiations with Tracee Ellis Ross, as she was about to walk off the show a few years back, citing the fact that she made considerably less than costar Anthony Anderson. It was pointed out that he was an executive producer on the show, so that's why he made more. So, now she has her own spinoff. Sure, it's something of the Young Sheldon model (make a prequel to your aging hit to stave off having to replace it any time soon), but it works. I'm actually really looking forward to this – moreso than grown-ish, for which I've never seen an episode, as I don't know what channel Freeform is on my cable service. Perhaps I'll get an email about it when I get my period. Anyway, I like the chances on this one, and it serves as the lead-in to black-ish on Tuesdays, so it's good they're not splitting up the family, so to speak.

Stumptown – Wednesday 10:00 PM
Personal story time: so, back when I worked at Diamond, one of the accounts I managed was Oni Comics, who would go on to publish the Stumptown comic on which this show is based. When I left the job, Oni was nice enough to keep my on their comp list for a few years, so I could stay in the loop of what they were doing. In the tail end of that arrangement, before I was unceremoniously removed from said list, I was sent the first issue of Stumptown, and was immediately drawn to it. It's got a strong female protagonist, which you kinda come to expect from creator Greg Rucka, and it was reminiscent of the best parts of Alias, the Brian Michael Bendis comic that introduced Jessica Jones. Dex, like Jessica, is a flawed character, who's just trying to get by. She's a relatable character who's easy to root for. So, needless to say, I'm very excited about this show. Add in that it stars Cobie Smulders, whom I've loved since How I Met Your Mother, and I think you've got a winner. I don't know if the audience will love this show, but I'm definitely rooting for it, and hope to tune in every chance I get.
As far as scheduling goes, ABC is playing it pretty safe, with only two notable moves: American Housewife moves to their sad excuse for TGIF (it's unclear if they're still using that branding this season), while The Rookie moves to Sunday night. In a somewhat puzzling move, ABC ordered a reboot of Kids Say The Darnedest Things, hosted by…Tiffany Haddish? I remember when everyone was eager to get on Oscar Isaac's jock, and look where that got us. This feels like that, all over again. Companies' desire to get into the Tiffany Haddish Business has her getting jobs that aren't necessarily the right fit (see: The LEGO Movie 2). I just don't know how you take a show, last hosted by Bill Cosby, and immediately think "Tiffany Haddish!" Does she even LIKE kids? They're saving some of their heavier hitters, like American Idol, The Bachelor, and Agents of S.H.I.E.L.D. for midseason, so their fall is rather tame.
CBS
There was a lot of drama with the CBS dramas as we headed into Upfronts week. First, it was announced that Bull had been renewed for a 4th season, leading Steven Spielberg's Amblin Entertainment to cut ties with the show due to the #MeToo accusations against star Michael Weatherly. Then, it was announced that the upcoming sixth season of Madam Secretary would be its last. Still, the network had some new shows to debut, as well as some high profile moves to announce.
All Rise – Monday 9:00 PM
I'll give CBS credit for their recent diversity push, as they're trying and it shows. That said, a Black woman leading a legal drama has ABC written all over it, so I wonder how this ended up at CBS. It doesn't look salacious enough to have joined the TGIT lineup, so maybe that explains how it got here. Still, I see CBS is doing the divide and conquer to get the Black audience as this is counterprogramming to Black Lightning over on The CW. I like this kind of show because it's not trying to do too much. It's not exactly high concept. If it finds an audience, a show like this could last 10 years. Will it? Time will tell.
Bob Hearts Abishola – Monday 8:30 PM
This is cute, and it might do well paired with The Neighborhood. It's like Chuck Lorre looked back on Mike & Molly, and realized some of the best scenes were when Billy Gardell interacted with Black folks – one of whom was African. I always felt kinda bad for Gardell, as Melissa McCarthy's star kept rising while the show went on, and the focus ended up more on her. He seems like a good dude, so I'd like to see him with another series. I just don't know if this is it. This would make a cute rom-com, but a 22-episode sitcom? Do I really feel like watching their romance unfold? I might binge it, like I did The Neighborhood, but I don't see this as weekly, destination television. Maybe I'll be surprised, though.
Carol's Second Act – Thursday 9:30
I'm just gonna ask it: Does Patricia Heaton really need money? I mean, does she have a drug problem or a gambling addiction? She had a successful long run on Everybody Loves Raymond, followed by another successful long run on The Middle. She's had to have made millions – a good portion of which she's used to fund Republican efforts (you can thank her for shit like Alabama). Anyway, if she's looking for the triple crown, she's out of luck, because this looks terrible. The supporting cast isn't dynamic, and the "Hey, she's an old intern" joke is gonna get old halfway through the premiere. Even with a plum spot after Mom, this won't work. Maybe when this fails, she'll finally go sit down somewhere and rest.
EVIL – Thursday 10:00 PM
So, is this a commercial for the Catholic Church, or was it made in spite of them? It's basically The X-Files meets The Exorcist, but maybe you can eke two or three seasons out of it. Nice to see Mike Colter bounced back from the cancellation of Luke Cage rather quickly. This is the kind of show that would go either way on FOX. Not too sure how CBS is gonna handle it, though. I'll bet it has a really strong pilot, but then settles into a procedural rather quickly. People seem to think CBS is an older audience, closer to both God and death. Will they cotton to something of this ilk? I'm not so sure.
The Unicorn – Thursday 8:30 PM
Ya know, with the exception of Young Sheldon, CBS hasn't really figured out how to crack that single cam comedy nut. Sure, Life In Pieces got 4 seasons, but they never knew what to do with it, as it didn't fit the rest of their multi cam schedule (for those not in the know, single cam is like Modern Family, with no studio audience. Multi cam is the opposite, or the "typical" sitcom that folks are used to seeing). I've also got an issue with the casting. Folks love Walton Goggins, but they love to HATE him. He's everyone's favorite villain. He's not beloved family man. Now, maybe he's trying to show he has range, but I can think of a list of other folks who could've fit this role (starting with Nat Faxon). Part of me wonders if Rob Corddry and Omar Benson Miller auditioned for this show on their lunch break from Ballers. Anyway, I don't see this one as a hit. Sorry, Walton.
Broke – Midseason
THIS is a CBS sitcom: multi cam, a familiar CBS star in Pauley Perrette, and a snarky butler, a la The Nanny. This show will last, at least, 5 years. Mark my words. If they hurry up and cancel Carol's Second Act, this would be perfect paired with Mom. As much as I have loathed Natasha Leggero's "rich bitch" caricature from her stand-up, it works here. I just hope she tones it down a bit after the pilot.
FBI: Most Wanted – Midseason
Julian McMahon is an odd choice to lead this show, but so was Missy Peregrym when she was cast to lead the main FBI. I do, however, feel like it's a bit early for spinoffs, seeing as how this season was FBI's first, and there was a tumultuous situation behind the scenes as the showrunners kept changing. Still, this team was introduced, in CBS fashion, via a backdoor pilot on FBI this season, and it must have tested well, 'cause here's a show for them. This could go either way. It's pretty common for CBS to build franchises, as CSI, Criminal Minds, and NCIS showed us. That said, they aren't always successful, as CSI: Cyber and Criminal Minds: Beyond Borders showed us. So, this is something of a gamble that might pay off. We'll just have to see where it lands.
Tommy – Midseason
Now, THIS feels like a TGIT show, which makes me wonder how ABC missed out on it. Edie Falco seems like she's channeling Cathy Lanier, who was the DC Chief of Police until she left to work for the NFL. As I said above, ABC is the Strong Woman Protagonist network, so I don't know if CBS knows how to handle something like this. Still, if paired with a show like All Rise or Madam Secretary, it might just find its audience.
Like the other networks, CBS is playing it safe for the fall. The biggest move I can see is they moved Magnum P.I. to Friday, while holding MacGyver to midseason. Like FOX, I don't know if they'll really shine til midseason, and I see Broke as their breakout hit of the season.
The CW

Batwoman – Sunday 8:00 PM
So, it happened pretty gradually, but The CW has basically positioned itself as FreeForm for Poor People. Basically, if you can't afford cable, here's where you can get your teen drama fix. It's something of a smart play, even if it's not that daring. At this point, 75% of the network's fare is either comic book adaptations or reboots of older WB shows. They learned what worked for them, and they went ALL IN. Which brings me to Batwoman. I fell off the Arrowverse shows last season because kids, but if Gotham lasted as long as it did on FOX, this show will last until its stars are begging to be let out of their contracts. I see no reason this won't get succeed. Why? Well, for starters, The CW cancelled NOTHING this season, proving they didn't have a deep pilot bench. Also, they're losing Supernatural and Arrow by the end of the 19-20 season, so all Ruby Rose has to do is not get caught up in some kind of scandal, and she'll have gainful employment for years to come. It's paired up with Supergirl on Sunday night, which will probably be packaged as some night of "Girl Power", but I expect that to change when midseason hits.
Nancy Drew – Wednesday 9:00 PM 
This ain't your mom's Nancy Drew! Forget the book series, as this is basically Veronica Mars by way of Riverdale – fitting, since Riverdale will serve as it's lead-in. Besides the interracial lovin', I don't really have much to say about this 'cause I'm not a 15 year old girl. It'll probably find its audience, and it has a great timeslot. Still, it's just more Poor People FreeForm.
Speaking of Riverdale, here's a direct spinoff of the show (and not one of those, "Well, maybe it's in the same universe" deals like The Chilling Adventures of Sabrina over on Netflix). I've never seen an episode of Riverdale, so I don't know how prominent a character Katy Keene was. It's pretty cool that Josie's a character over there, though. I want to say it'll be a success, but I'm getting the same vibe from it that I got from that Sex and the City prequel The Carrie Diaries, and that show didn't last too long.
I don't have a ton to say about The CW's schedule. It's nice to see Arrow and The Flash reunited on Tuesday night. I also notice it's a shame the network, like FOX, only programs 2 hours a night, as it could really benefit from a 3-hour model in some places. For example, Charmed is a horrible lead-in for Dynasty, and would be better suited rounding out Wednesday with Riverdale and Nancy Drew, or even Thursday with Supernatural and Legacies. It lost its Sunday perch to Batwoman, and now it's the odd show out. They probably should've held it to midseason, so it could be paired with Roswell, New Mexico.
To do your own comparison, here's the Fall 2019 schedule grid, courtesy TVLine.com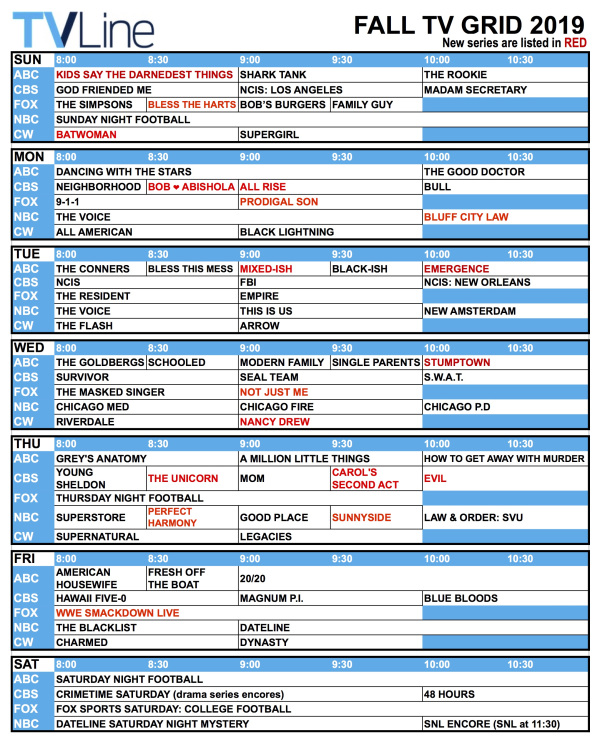 Trailer Park
BH90210 (FOX)
I still don't know what to make of this mockumentary of the original 90210 cast pitching a reboot of the series, but I guess we'll find out when it premieres August 7th. Apparently, there's already trouble in paradise, as there's a new showrunner coming on board, and several writers have departed the show. My only takeaway from this trailer is that Gabrielle Carteris is old as Hell! I mean, I always knew she was the oldest, but DAMN… Part of me feels like Luke wouldn't have done this even had he not died, but at least they have an "excuse" for his absence now.
Party of Five (FreeForm)
I've mentioned FreeForm so much this week that they owe me a check. Anyway, they're the home of the reboot of 90s FOX hit Party of Five, which introduced the world to Jennifer Love Hewitt, Matthew Fox, Neve Campbell, and Lacey Chabert ( I feel like Scott Wolf had done something prior, but I could be wrong). In this version, however, the focus is on a Latino family and, instead of the parents dying in a car accident, they're deported back to Mexico. So, the older brother has to raise his siblings who are left behind. This is pretty "ripped from the headlines", so it is certainly pressing a hot button issue. I don't know much about FreeForm's audience, though, so will they flock to it? Guess we'll have to see. I really hope the theme song is The BoDeans' "Closer to Free", but sung by a Mariachi band.
Chad (TBS)
Who allowed this?! Who sees someone as hot as Nasim Pedrad and says "Yeah, let's make her a 14 year old boy"? Oh, I guess Nasim, as she's the one who created this show. It's on TBS, so it'll probably get 2 seasons (Hell, Wrecked got that), but I wouldn't expect much more out of it.
Always Be My Maybe (Netflix)
I love everyone in this, AND I don't have to leave home to see it? SCORE!
Things You Might Have Missed This Week
Not Spoon! but rather Fork! as Amazon has canceled The Tick after 2 seasons.
Well, 

congratulations

 to everyone on Fresh Off the Boat, 'cause this is either your last season or they're gonna "Hogan Family" your mom. This comes after star Constance Wu posted an expletive-laden reaction on social media to news that the show had been renewed as, she says, it meant she had to give up another opportunity for which she had been excited. It was a messy few days, and I'm sure things will be chilly on set for a bit, as it was a bit of a slap in the face to her costars and crew.
Though originally developed for TNT, it was announced that the Snowpiercer series will be moving to TBS. It's also been renewed for a second season prior to a single episode even airing.
The Christian Right lost their shit when it an episode of PBS series Arthur featured Mr. Ratburn marrying his male partner.
In anticipation of the release of Rocketman, Elton John and star Taron Egerton released the new song "(I'm Gonna) Love Me Again". I love Elton to death, but this one doesn't do much for me. Maybe it'll grow on me.
Marvel Comics announced the upcoming release of Marvel Comics #1000, a special book that will feature one-page comics from some of their biggest creators to commemorate Marvel's 80th anniversary. Seeing as how it's a $10 book that will be in dollar bins by next summer, I can wait.
The Big Bang Theory capped off a 12(!) season run last night, airing its final episode. I know most of you hate it, but there are millions and millions of folks who enjoyed it and will miss the show. While I fell off in the past season, I count myself among that number.
Some outlets are reporting that Twilight's Robert Pattinson will be the next Batman, while others are saying that X-Men's Nicholas Hoult is still in the running. Personally, I'm holding out for Hoult.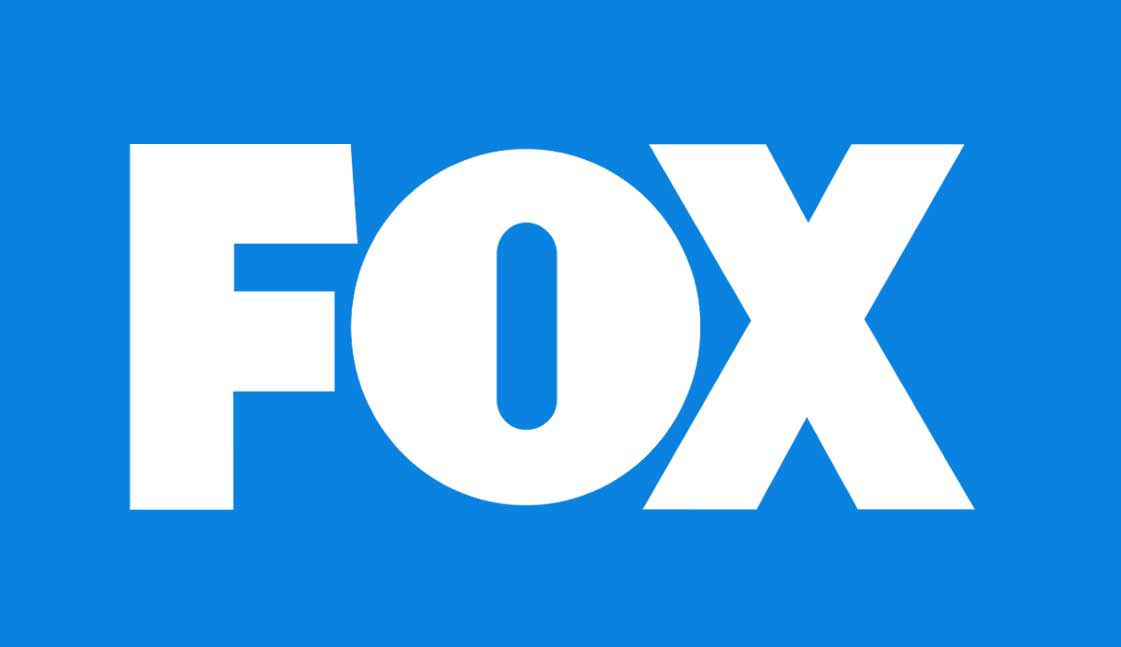 Since this is the Upfronts post, I usually pick the network that I feel had the best presentation and schedule. While nobody has me jazzed for Fall, I would be lying if I said I wasn't jonseing for FOX's midseason schedule. Despite the future failure known as Outmatched, the dramas they have lined up look like they're firing on all cylinders. Usually ABC or NBC walk away with the crown, but I feel FOX shows the most promise for the overall season, and that's why they had the West Week Ever.