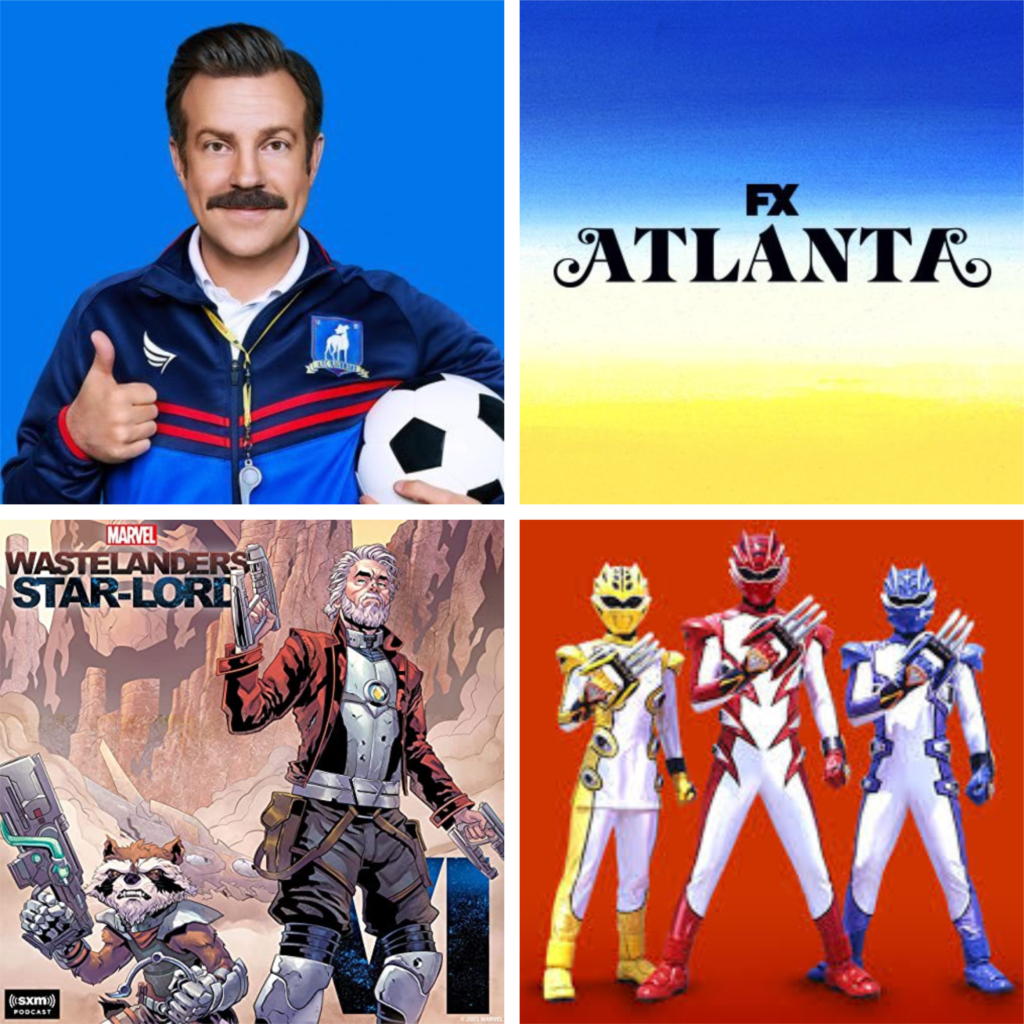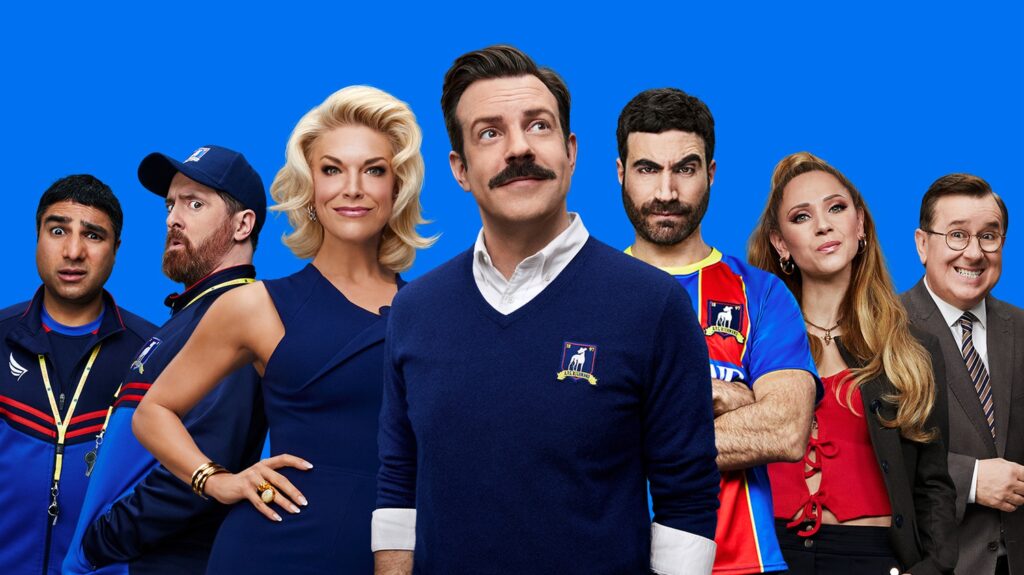 Last week Xfinity had a promotion where you could try out AppleTV+ for the week, to sample their programming. The catch, however, is that they only gave you the first seasons of their hits (womp womp), including The Morning Show, Mythic Quest, and Ted Lasso. Still, I saw it as a great opportunity to see what all the fuss was about with Lasso, so I fired up the Xfinity box and checked it out.
Let me say, going into it, I kinda wanted to hate Ted Lasso. Everyone had raved over it, I'd never seen the commercials that inspired it, and I was determined to prove everyone's positive reviews wrong. Right away, I was like "Is he gonna have this 'Aw, shucks!' demeanor the entire series?" By the end of the pilot, however, I was hooked.
If you're not familiar, the show is about American college football coach, Ted Lasso, who's hired as the head coach of a struggling British soccer team. The catch, however, is that he knows nothing of their sport, and his hiring was something of a joke, as the team's new owner did it in an attempt to hurt her ex-husband. That's all I'll say about it for the moment, as the show shines when it comes to character work. From kit man Nate to assistant Coach Beard to team owner Rebecca to Ted himself, the show has got such great characters, with amazing chemistry together. I loved the friendship that develops between Rebecca and model-turned-PR consultant Keeley. It's great seeing fallen star Roy Kent vacillate between on-the-pitch bad boy and lovingly devoted uncle. And then there's Ted himself. This might sound like hyperbole, but Ted made me want to be a better person. Sure, his outlook on life is just a notch below "toxic positivity", but he's a good man, who really does see the best in people and situations. And that's a great way to be. I've spent the past week with a WWTLD mindset. About to send an angry email? What would Ted Lasso do in this situation? Don't feel like getting up for work? How would Ted Lasso approach this situation? Even though he's probably at the lowest point in his personal life, he wakes up with a smile and a kick in his step, and he faces the day head on. I want to be more like Ted. Hell, for the sake of my sanity, I need to be more like Ted!
I started Sunday night and burned through the 10-episode first season. I wanted to jump right into season 2, but I wasn't sure I wanted to pay money for it. Apparently there's a 3-month free trial through Xfinity, though, so I might sign up for that this weekend. Now that I've joined the Lasso Cult, is there anyone else out there who's on the fence? I really think you should take the plunge! You won't regret it.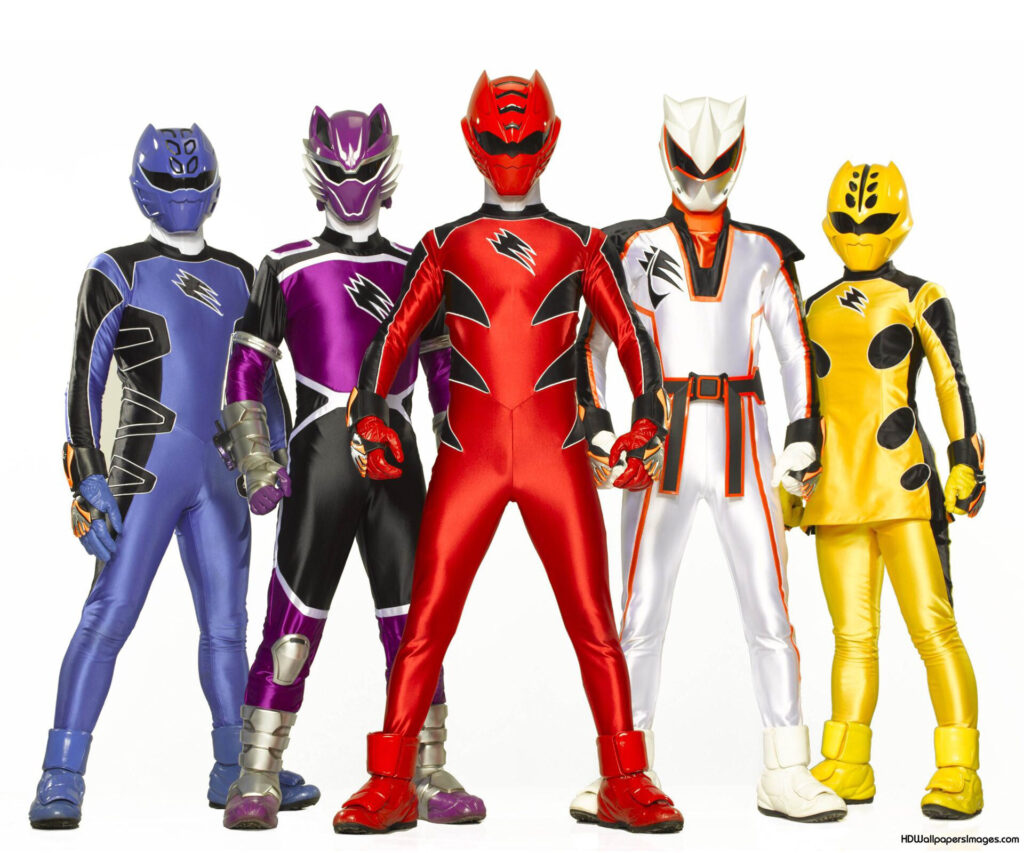 Ted Lasso wasn't the only show I binged this week, though. Ever since Hasbro purchased the Power Rangers franchise, the past seasons have been removed from Netflix. All is not lost, however, as they're gradually adding them to the Official Power Rangers YouTube channel. At this point, every season of the Saban era (Mighty Morphin through Wild Force) is available, with a smattering of the Disney and Neo-Saban era series. I needed something to have on in the background while I worked, and I noticed they had 2008's Power Rangers Jungle Fury, which I'd never seen (during the Disney era, most Power Rangers series aired on Jetix – now Disney XD – which I didn't have). Another thing Jungle Fury had going for it was that it was one of the shortest series, clocking in at only 32 episodes.
If unfamiliar with this incarnation, Jungle Fury was one of those seasons where they start out with only 3 team members, and slowly fill out the team throughout the season. The core Red/Blue/Yellow Rangers are Casey, Theo, and Lily, who are three students of the Pai Zhuq martial arts academy. Dai Shi, a demon who'd been trapped for 10,000 years (what is it with this franchise and "10,000 years"?), ends up escaping from his prison, and the three Rangers are tasked with defeating him, using their innate animal spirits. When they're not saving the world, they work at the pizza parlor owned by their new master, RJ.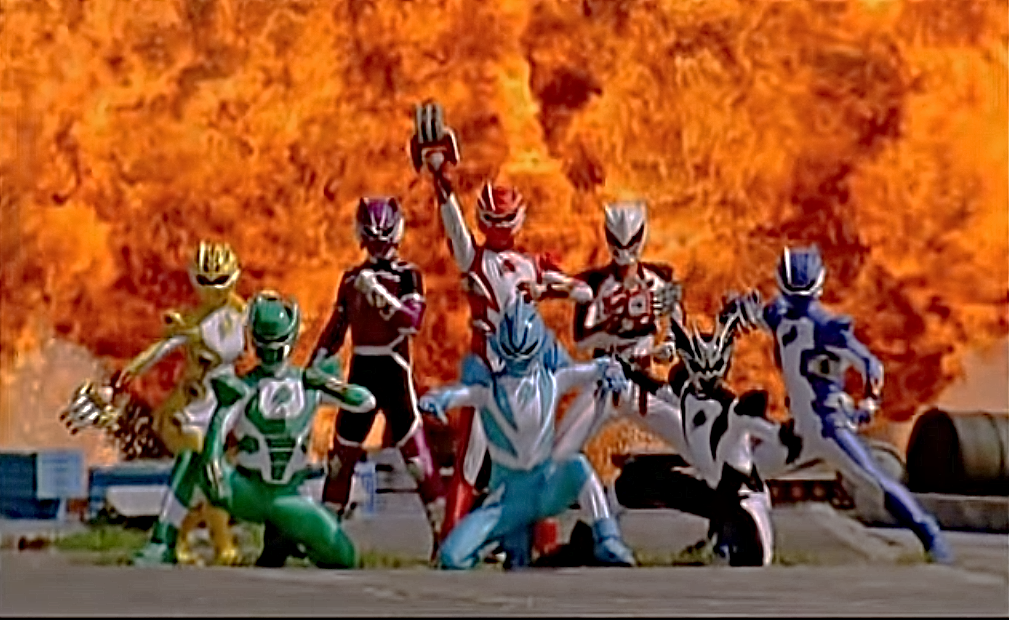 In all, it's a fun season. It's not too dark, which is good because it's the season that led into Power Rangers RPM which is still the darkest season of the franchise. The cast is likable (Anna Hutchison is adorable), the action is good, and there are a lot of great character arcs throughout the season. Plus, I love the seasons where there is dissension in the ranks of the bad guys, and this one delivers in spades. I feel like this is a season no one really talks about, as it's in that gulf between futuristic SPD and post-apocalyptic RPM, and that's really a shame. The franchise definitely was starting to wind down, as this is near the tail-end of the Disney era, but the quality doesn't take a hit. The only sign of decreased commitment is the lower episode total. If you've never seen this season, it's definitely worth checking out. And if you don't feel like watching all 32 episodes, you can watch episode 26 which is a clip show "bottle episode" that recaps everything you need to know going into the last 6 episodes. It's not my favorite season, but it's still quite enjoyable.
On the podcast front, I've been checking out the Marvel Wastelanders series. Based on the world introduced in the Old Man Logan comic series, it follows several characters as they navigate the world that has been divided up by the world's supervillains. I was a bit skeptical at first, as I don't tend to like scripted podcasts, but I enjoyed Wolverine: The Long Night when it was put out by Stitcher a few years back, so I knew it would be good since this was the same type of project. The first installment is the 10-episode Wastelanders: Star-Lord, featuring an older Peter Quill and Rocket as they try to recover an artifact called The Black Vortex for the new Collector. They return to an Earth that has been ruled by villains for the past 30 years, following an epic battle where most of the heroes died. We get to explore the Wasteland – the part of the world taken over by Dr. Doom – through the eyes of Quill and Rocket, and gradually get more information as to how things ended up like they were. For anyone who's read Old Man Logan, this is a nice bit of world building, but I think it would be just as accessible for those new to that universe. The voice cast is really good, too, with Timothy Busfield as Quill, Chris Elliott as Rocket, Danny Glover as Red, and Vanessa Williams as Emma Frost. I never would have imagined The West Wing's Danny Concannon would be a great choice for Star-Lord, but it works, and it works well. Lord knows there are too many podcasts these days, but if you're looking for something new and different, I highly recommend it. I've since moved on to Wastelanders: Hawkeye, and it's not really working for me as well as Star-Lord, but I'm going to keep forging ahead.
Things You Might Have Missed This Week
America put its own spin on the Eurovision Song Contest by launching the American Song Contest on NBC. Hosted by Kelly Clarkson and Snoop Dogg, it's a nine-week competition between all 50 states, 5 territories, and Washington, DC, for a chance to win Best Original Song.
There will be more menopause and the city, as And Just Like That… has been renewed for a second season on HBO Max.
After 13 seasons, it's rumored that The Real Housewives of New York (my favorite entry in the franchise) will be rebooted with a new, diverse cast. Meanwhile, the originals will likely receive a spinoff, tentatively titled RHONY Legacy.
The Vampire Diaries star Paul Wesley has been cast as James T. Kirk in the second season of Star Trek: Strange New Worlds.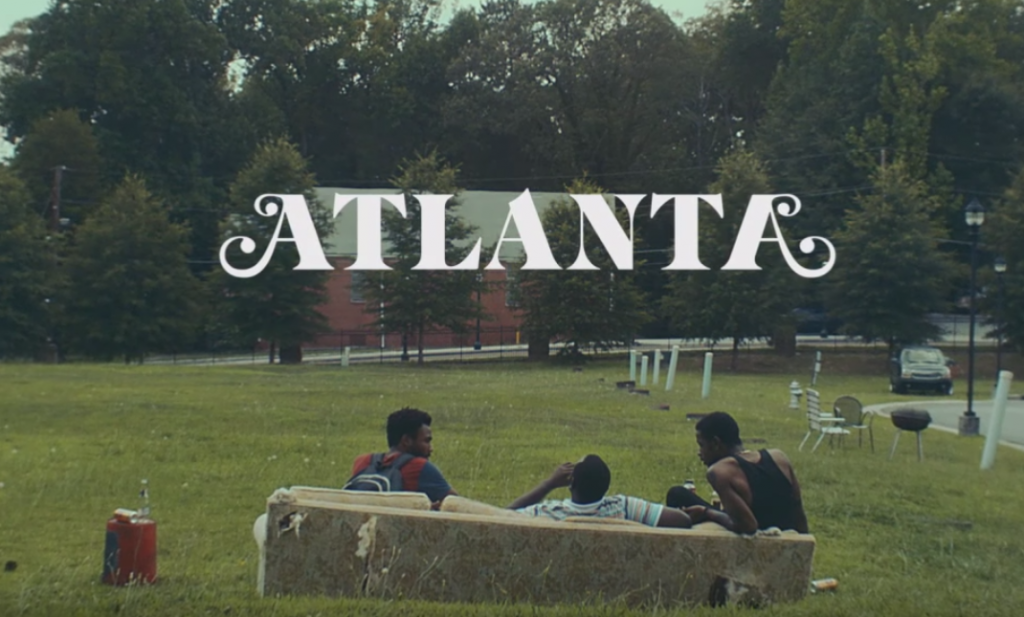 After a 4-year hiatus, I really felt the momentum was gone for FX's Atlanta. Then, last night, it came roaring back, reminding us why we were captivated by it. I was one of the fools who was like "I've got Dave now, so I'm not sure I even still need Atlanta anymore", referring to the other FX series, starring rapper Lil Dicky. Last night's third season premiere, however, shut me right up. The 2-episode premier began with a ripped-from-the-headlines episode on race so jarring that I can't even describe it without spoiling it, so just go and watch it as soon as you can. The second episode was more of what we've come to know from the show, with the main characters now in a European setting as we follow Paper Boi on tour. Brian Tyree Henry has had so many roles since we last saw Paper Boi that I had to remind myself this wasn't the same dude who caused Hiroshima (go see Eternals to get that reference). Anyway, it was a powerful 2-episode block, and I can't wait to see what the rest of the season brings. So, for keeping me on the edge of my seat, Atlanta had the West Week Ever.
Be sure to follow @westweekever on Twitter for all the latest site news and updates!