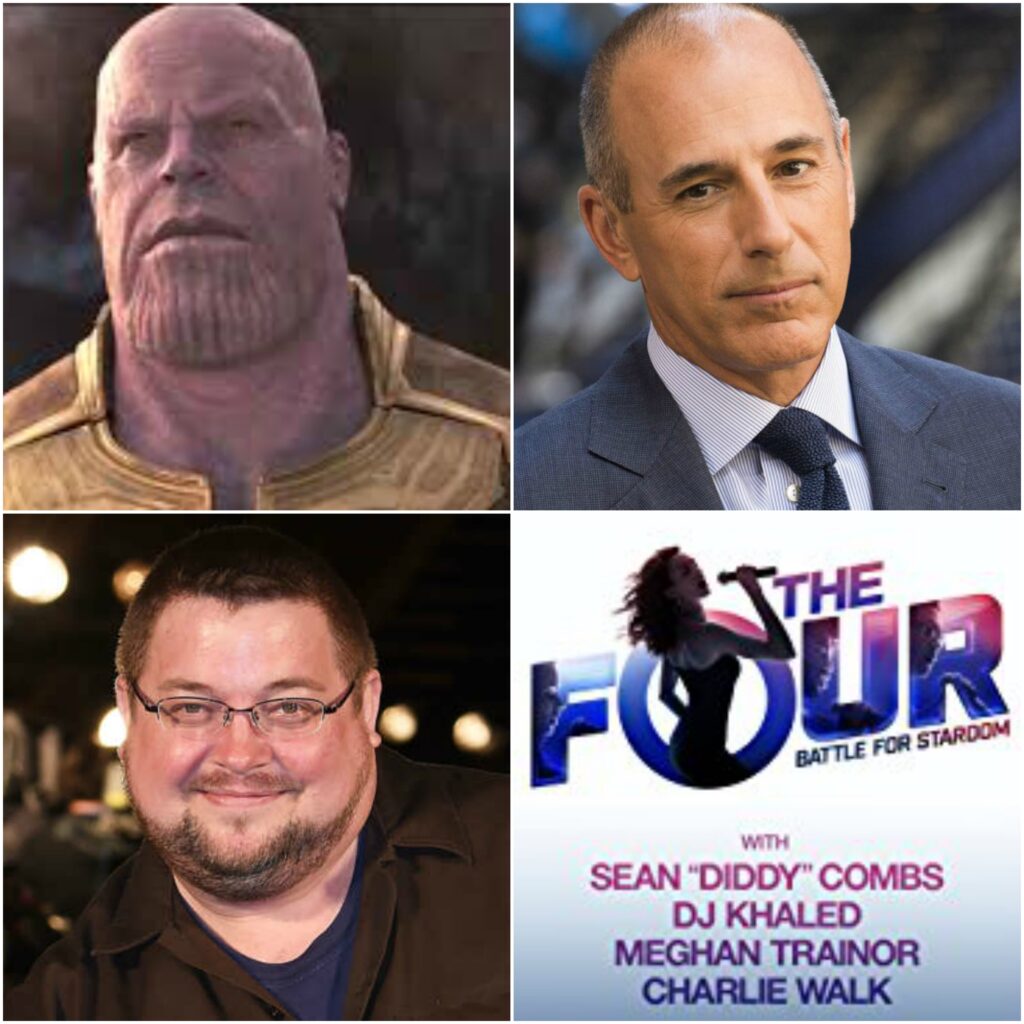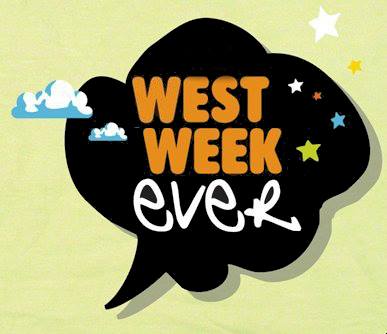 Welcome back! I took last week off, to give thanks and all that jazz (you weren't gonna read it anyway!), but we're back with a TON to talk about. So, let's get to it!
HarassmentWatch (TM) Update
I'm so tired of writing these blurbs, but these dudes just can't seem to keep their dicks in their pants. Just as last time, there are so many that we'll just use bulletpoints:
John Lasseter – The Chief Creative Officer of Walt Disney and Pixar Animation announced that he is taking a six-month leave of absence following some "missteps", including his penchant for giving long, awkward, unwanted hugs to female employees. Still, it seems like he kept his dick in his pants, so the Pixar brand isn't completely tarnished.
Ryan Seacrest – A former stylist is saying that Seacrest engaged in a series of sexually aggressive behavior towards her, and she was demanding $15 million to not go to the media with the allegations. Guess he didn't pay (He denies the claims). So, you think when he allegedly exposed his penis to his stylist, he announced "Seacrest OUT!"?
Nick Carter – The youngest Backstreet Boy was accused of sexually assaulting Melissa Schuman of the girl group Dream back in 2002. Schuman alleges that Carter took her virginity in the bathroom of his Santa Monica apartment while her friend waited in the next room. He has released a statement that anything that happened between them was consensual, and emphasized that this is the first he's heard of these claims in the nearly twenty years since it allegedly happened.
Russell Simmons – Russell, Russell, Russell…First, former model Keri Claussen Khalighi accused Simmons of forcing her to have sex with him, when she was 17, WHILE Brett Ratner watched and did nothing. Simmons responded that everything that happened between them was consensual. So, just so we're all on the same page, he basically said, "I didn't RAPE rape her. I just statutory raped her. But she was cool with it, and so was Brett." As if that wasn't bad enough, Lena Horne's granddaughter/Sidney Lumet's daughter, Jenny Lumet, wrote a guest post at The Hollywood Reporter detailing how Simmons had sexually assaulted her in 1991. Simmons again said that his recollection of the night differed from hers, but offered a halfhearted apology. Yesterday, Simmons announced that he would be stepping away from all of his companies to "commit myself to continuing my personal growth, spiritual learning and above all to listening". Uh-huh. Meanwhile, HBO is scrubbing all mention of, and appearances by, him in their upcoming Def Jam Comedy reboot, All Def Comedy.
Garrison Keillor – The women of Lake Wobegon can sleep easy tonight, knowing that Garrison Keillor has been fired from Minnesota Public Radio following allegations of inappropriate sexual behavior. As a result, MPR is cancelling distribution of reruns of Keillor's creation, A Prairie Home Companion, and the new episodes will undergo a name change.
Charlie Rose – The bloom is off the rose, as Charlie was was fired from CBS This Morning AND his PBS show was cancelled, following allegations of sexual harassment and groping over the past 20 years. Rose said that he didn't believe that all of the allegations were true, so clearly he did some of it. Apparently he liked to walk in front of women while naked. Ya know, 'cause ladies love seeing 75 year old balls swinging low.
Glenn Thrush – The New York Times star reporter was suspended following allegations that he had sexually harassed younger female colleagues. Since many of the incidents were influenced by alcohol, Thrush announced that he would be entering a substance abuse program.
Andrew Kreisberg Update – Warner Bros has officially fired the Supergirl/The Flash showrunner following the reports of his sexual harassment of NINETEEN men and women.
Jeffrey Tambor Update – Tambor officially left the Amazon series Transparent when it became apparent that the attention to him was negatively impacting the show.
Al Franken Update – Franken was removed from the PBS special David Letterman: The Kennedy Center Mark Twain Prize following the allegations against him, as two more women have come forward with claims.
Gary Goddard Update – Following the allegations that he molested ER/Top Gun star Anthony Edwards, Goddard announced he is taking a leave of absence from his entertainment design firm The Goddard Group so that the company can continue on without being affected by the recent spotlight on him.
Matt Lauer – Shocking everyone, NBC fired Lauer from The Today Show Tuesday night following a complaint lodged against him by a female colleague. Having hosted the show for the past 20 years, a Variety story reported that Lauer had given a sex toy to one female colleague, and had a special button under his desk that would lock his office door when women would enter. Oh, and he used to love to play Fuck, Marry, Kill with staffers, letting everyone know who he'd like to sleep with. It's unclear if he will be paid the remainder of his two-year, $50 million contract set to expire next year.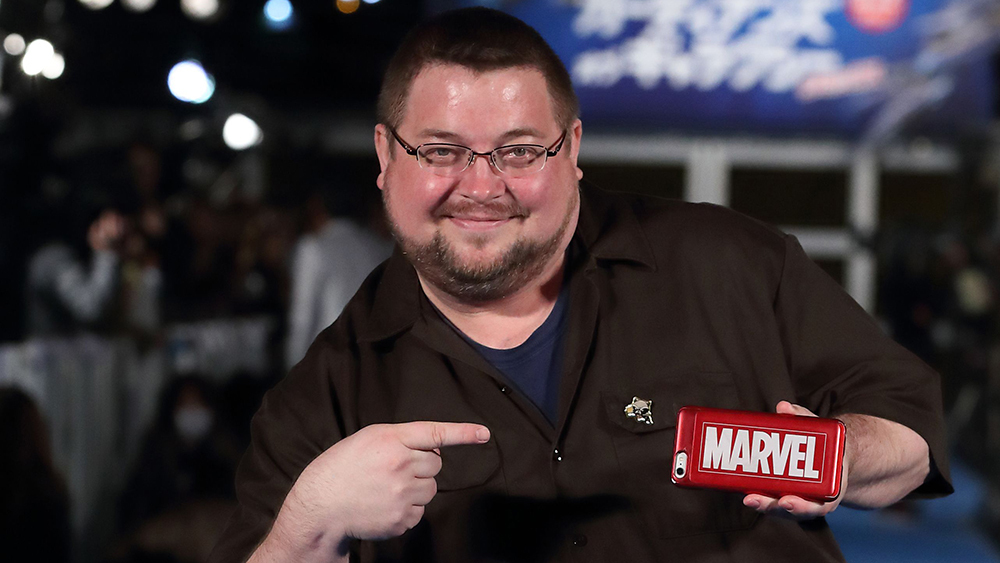 Not all the crazy news this week was confined to men whipping out their penises. Nope, incoming Marvel Editor-In-Chief CB Cebulski said, "Hold my beer". You see, comic industry muckraker Rich Johnston uncovered that Cebulski had written Marvel comics under a pseudonym 13 years ago. This was bad for TWO reasons:
Marvel employees were forbidden from taking on creative work on top of their salaries at the time
He pretended he was a Japanese writer, named Akira Yoshida, during a time when Marvel was looking for an authentic Japanese voice to lend some of that manga flair all the kids were loving to their books.
Now, the pseudonym thing doesn't bother me so much. I don't talk about it too much lately because it's been ten years now, but I took QUITE the pay cut to work in comics. Say it with me, kids: There's NO money in comics. Sure, you might end up writing Spider-Man or Batman for 10+ years, but that job security is few and far between. A lot of publishers/companies know that you love the product, so figure you'll work for peanuts. And many will. It's amazing what you'll give up for free Dynamite Entertainment comps and a trip to San Diego. I know several folks who are working for comic companies and publishing comics. Conflict of interest out the ass, but you do what you've got to do to survive. Why? Because there's NO money in comics. Now, one could say, "Then why not get a better job?" Well, I did. I'm just giving you the lay of the land.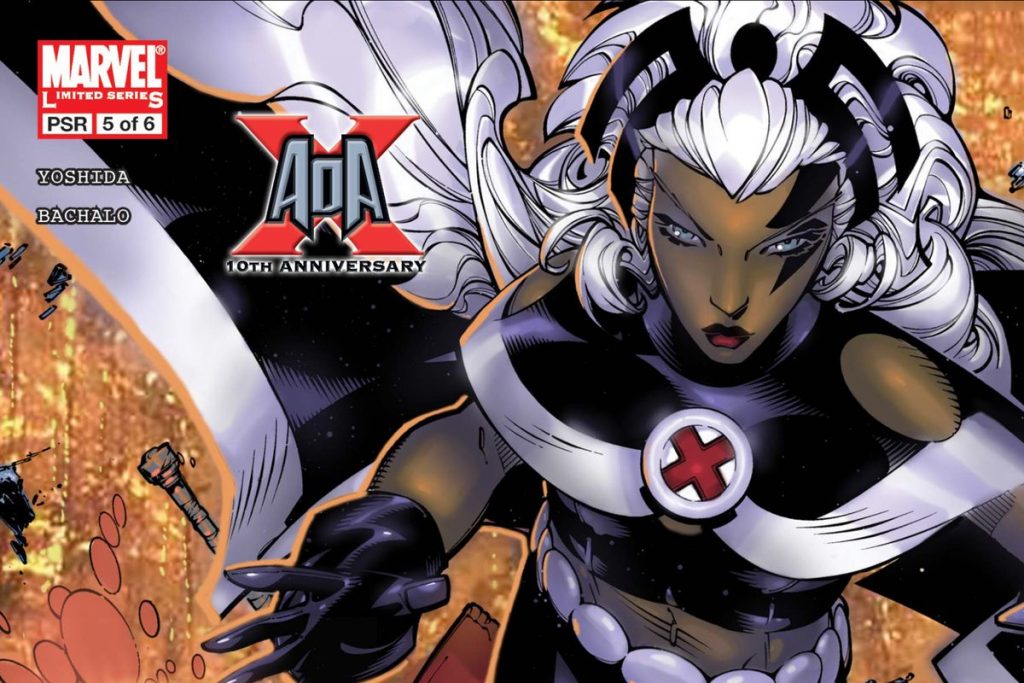 No, the worst part of the whole Cebulski thing is the ethnic deception. Why a Japanese writer? Why couldn't he just publish as "Rick Jones", and everyone would have a good laugh? Well, EVERYONE loved manga at the time, and I guess he saw his opening. That leads me to another problem, though: How did this random guy, right off the street, manage to get high profile gigs like Thor and Wolverine miniseries? He was an unproven talent who hadn't paid his dues. Nobody had even heard of him, but Marvel just rolled out some of their highest profile characters instead of giving him a Power Pack series or something? Nah, I call foul! I don't think he's the only one who knew about this secret, and I'd even wager that it goes all the way up to Quesada. Look, as a Marvel employee, Cebulski used his experience to know exactly to whom and how to pitch his stories. And to top it all off, he trotted in a random Japanese dude to help support his ruse. Apparently he introduced a Japanese translator to several Marvel staff members, leading them to believe that had actually just met Yoshida. At the end of the day, Cebulski took advantage of a program meant to seek out diverse voices, and he turned out to be just another White dude writing comics.
I'm AMAZED that Marvel hasn't issued a statement yet, but here we are, 4 days later and nothing. Cebulski was set to start work on Wednesday, but I just don't know how that's gonna work. I don't know how Marvel can move forward with that kind of heat on him. I say they demote him back to his old job of VP of Brand Management and Development, and quietly ship him back to Asia. Then, they give senior editor Tom Brevoort the EIC gig, which he'll only hold for a short tenure of about 1-2 years. While that's going on, they resume their search for a permanent replacement. That's what I'd do, at least…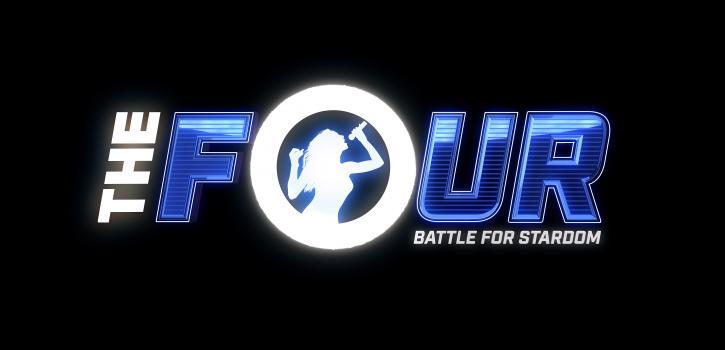 Fergie will host Fox's new musical reality show The Four: Battle for Stardom, and if you've ever seen her cohost New Years Eve with Seacrest, then you know this is a horrible idea. Her hosting probably isn't the worst thing about the show, however. You see, the show starts with the four finalists in place, so you already skip the schadenfreude of the audition stage that brings in all the ratings. Then, each week, the finalists will have to maintain their standing, as they're challenged by random singers thrown into the mix. The judges (though they aren't called that) are Diddy, DJ Khaled, Meghan Trainor, and record exec Charlie Walk. The prize is that this panel will help the winner become a breakout star. You know, because Diddy's been such a starmaker in recent years. And Meghan Trainor's gift to pop culture was her hit signalling her love of Black guys (c'mon, listen to "All About That Bass" and get back to me). If the actual relevant stars of The Voice can't make a household name, I don't see how these guys are gonna do it. Luckily it's just a six-episode season, though, so it won't stick around long enough to get tired.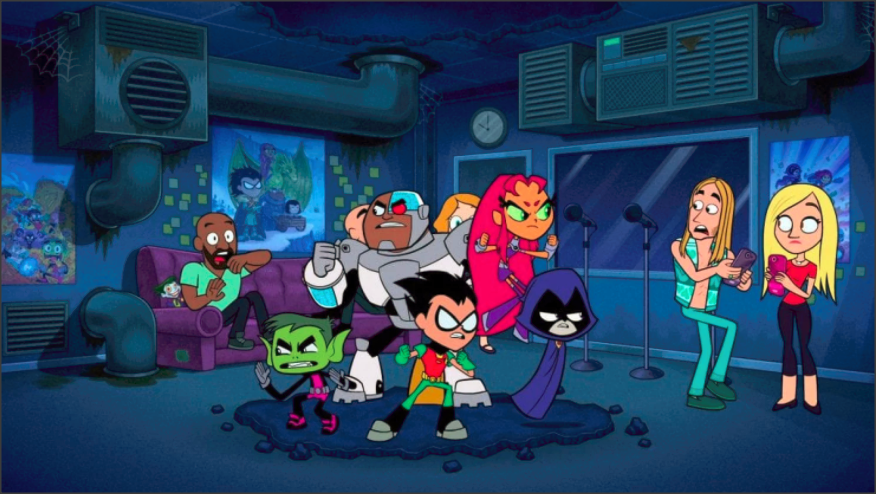 My favorite current cartoon, Teen Titans Go!, celebrated its 200th episode and boy was it…disappointing. Seriously, I know a lot of you already hate the show, so this won't come as much of a surprise to you, but I really expected something great. In the double-sized ep, the Titans enter the real world as their world begins to disappear. It's then that they meet the animators behind the show, who reveal the show's writers haven't provided a script for episode #200. The animators are glad to have the break, as it's a grueling work schedule, but the Titans will fade out of existence if a script isn't written soon. There are cartoon cameos by everyone behind the show, as well as some of their family members. I guess it was "cute", but it was also really self-indulgent (a fact they even acknowledge). I wish they had sat on the far superior "Night Begins to Shine" special and used it as the 200th episode celebration.
Things You Might Have Missed This Week
I guess Billy Ray Cyrus has come down with another case of Achy, Breaky Heart, as CMT has cancelled his sitcom, Still The King, after 2 seasons
Speaking of CMT, they also announced that the upcoming 6th season of Nashville will be its last. Parent company Viacom is moving to unscripted programming for most of its networks, as its cheaper to produce.
The crowd has spoken, as Jeremy Piven's Wisdom of the Crowd has essentially been cancelled amid sexual assault allegations against the star.
A Harley Quinn animated series being developed by the guys behind Powerless for DC's streaming service. Remember anything good about Powerless? Yeah, neither does anyone else. Pass.
Fox has ordered 6 more episodes of Ghosted, and is bringing in The Office showrunner/Toby, Paul Lieberstein, to run the show. They say it will go through a tonal change, and become more of a workplace comedy.
Speaking of Fox, the soon-to-be-cancelled LA to Vegas will premiere January 2nd.
This Scooby ain't got no Doo: Ashley Tisdale's Blondie Girl Productions, in conjunction with Warner Bros Home Entertainment, is developing the live action Daphne and Velma. To be released next year, the movie features Daphne (Sarah Jeffrey) and Velma (Sarah Gilman) as they fight zombies. Um, OK.
Jersey Shore Family Vacation was announced, which will reunite most of the original cast of Jersey Shore, and will premiere on MTV in 2018
There are reports that Kiersey Clemons may be replaced as Iris West for Flashpoint. In other news, somebody thinks Flashpoint is still getting made.
The Good Place has been renewed for season 3 at NBC. If only the real world were in The Good Place right now…
There was an Arrowverse crossover. I hear it was good. I missed it. Will report back once watched.
Chinese actress Liu Yifei has been cast as the lead in Disney's live action Mulan. I hear they only went with her because Dakota Fanning and Chloë Grace Moretz had scheduling conflicts.
Seth Meyers will host the Golden Globes – you know, the awards that folks only care about because they think they predict the Oscars outcomes.
A whole bunch of people were nominated for Grammys, but I've never heard of most of them because I am an old man now.
The next Hellboy film will be released January 11th, 2019. Some folks feel like the movie is being "dumped" in January, but it's not like it has the star power to open on Memorial Day or anything.
Lizzy Caplan is in talks to be the female lead in Channing Tatum's The Little Gambit That Could X-Men spinoff film
Dove Cameron has been cast in a mysterious role on Agents of S.H.I.E.L.D., which returns to airwaves tonight.
Michael Green and Bryan Fuller are out as showrunners of American Gods at Starz over budget concerns. Season 1's budget ballooned to Game of Thrones levels, and Starz ain't got HBO money like that…
Not that anyone cares, but Miss South Africa Demi-Leigh Nel-Peters won the Miss Universe title. Can't really claim to be Miss Universe if Earth is the only contestant. Just sayin'…
In an interview with The New York Times, Jay-Z confessed that he cheated on Beyoncé because he was in "Survival Mode", whatever the fuck that means. Here's to all the guys telling their girls about Survival Mode Sunday morning, after they fucked up the night before! Good luck with that!
The character of Morgan, portrayed by Lennie James, will be migrating from The Walking Dead to the prequel series Fear The Walking Dead. In 5 years, he'll join the cast of the prequel's prequel, The Toddling Dead.
Suits star Meghan Markle is engaged to Prince Harry of Britishtown. We up in a castle now, baby!
Jennifer Hudson has requested a protective order against former fiance, wrestler David Otunga. Otunga got pissed because he alleges she was sleeping with her producer while he was home, taking care of their kid. But one look at Otunga and there's no way she's not getting that protective order. The system is broken, y'all.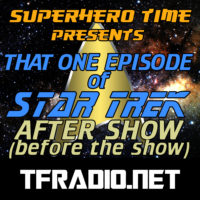 I did two podcasts this week. Hell, I did two podcasts in one night! I was a podcast gigolo. After a 7-year absence, I made my grand return to Superhero Time. Back when I was on before, it was still a Power Rangers/Tokusatsu podcast. Now, however, they talk about Star Trek. My kind of guys! So, we discussed the Star Trek: The Next Generation episode "Rascals", where Picard and a few others are de-aged into their pre-pubescent selves, and hi-jinks ensue! It's a great episode, so if you like Trek or just like my ramblings, then definitely check it out. Then, I hopped over to the 3 Black Geeks feed for their Morphin Metacast Podcast, where we discussed the debut series of the Neo-Saban era, Power Rangers Samurai. The link's not up yet, but I'll post it next week.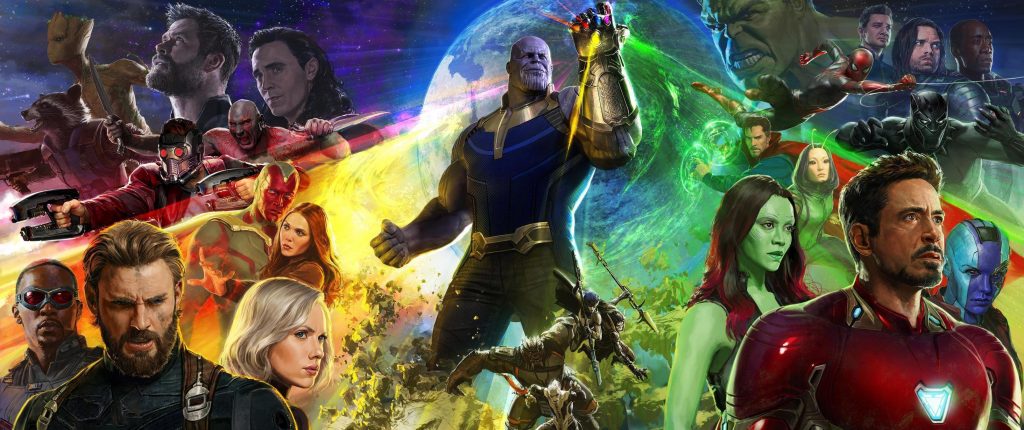 So, based on the fact that Kevin Feige is calling Avengers 4 a "finale" of sorts, it's piqued my curiosity about that film. Still, that's over a year away, and we've still got another Avengers to get to first. Yup, this week we got the first trailer for Avengers: Infinity War. Watch this shit, man:
Did you see it? DID YOU SEE IT?! I don't want to be called a Marvel shill, but how can you watch that, after having seen all the MCU films before it, and NOT get excited about it?! Sure, folks have issues with the look of Thanos (he does look like Bruce Willis ate some bad shrimp), but that's just nitpicking. Plus, the trailer release had the desired effect of making comic fans ask "CB WHO?", as they quickly forgot about the controversy from earlier in the week.
I can't wait for May. My daily prayer has been, and will continue to be, "Lord, please don't let me die before Infinity War". I think He understands. Anyway, it goes without question that the Avengers: Infinity War trailer had the West Week Ever.
Wait!
There's more!
OK, before I leave you, I have to announce that there is a big change coming to the multiverse very soon. That's right, a new West will debut in May! Stay tuned!