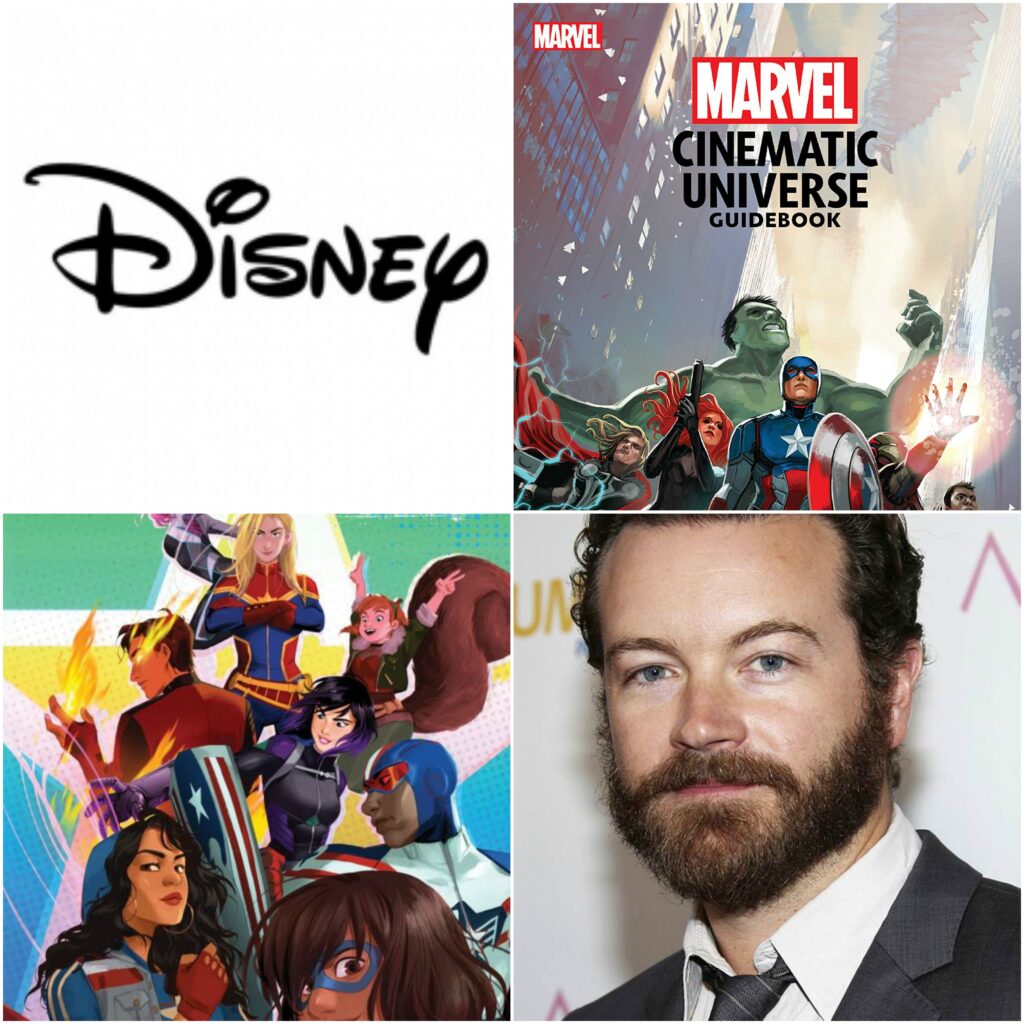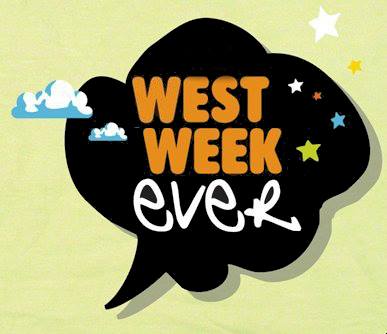 I just want to thank you all for all the kind words following last week's announcement. I've already got one little fearless spider monkey, so I'm not sure what I'm going to do with TWO, but I'm glad I've got all of y'all on my side 🙂
HarassmentWatch (TM)
It wouldn't be a week in 2017 without an update to the HarassmentWatch tracker.
Danny Masterson – The former That 70's Show star has been written out of the third season of The Ranch – the Netflix comedy he stars in with former costar Ashton Kutcher. While reports surfaced that Netflix basically told one of Masterson's accusers that they didn't believe her, the network finally took action this week and fired him from the show.
US Representative John Conyers – I forgot to mention him when the allegations first came out about him, but the longest continuously serving lawmaker in the House of Representatives was swamped with sexual harassment allegations. Well, he announced his retirement this week. And considering he was one of the lowest paid reps, he probably lives with his kids now. Speaking of those kids, Conyers endorsed his son, John Conyers III, as the one who should replace him. So, that dude ain't winning. On top of that, another Conyers relative has also expressed interest in running for the seat, so get your seats now for the title match-up at Conyergeddon!!!!
Senator Al Franken – Following the allegation shitstorm kicked off by radio host Leeann Tweeden, pressure mounted on Franken to resign, which yesterday he announced he would do. It's kind of a shame that this happened because he was good enough, he was smart enough and, doggone it, people loved him. Also, there are reports that Tweeden is a birther who had been coached on how to take down Franken. Whatever it was, he seemed like a dude who just liked to take wacky pictures. He wasn't a wang dangler like the rest of these guys. Still, I guess we've got to hold these guys to a higher standard. Well, Democrats feel they have the moral high ground now that they've forced Conyers and Franken to resign, but they'll soon find out that ain't worth shit in 2017.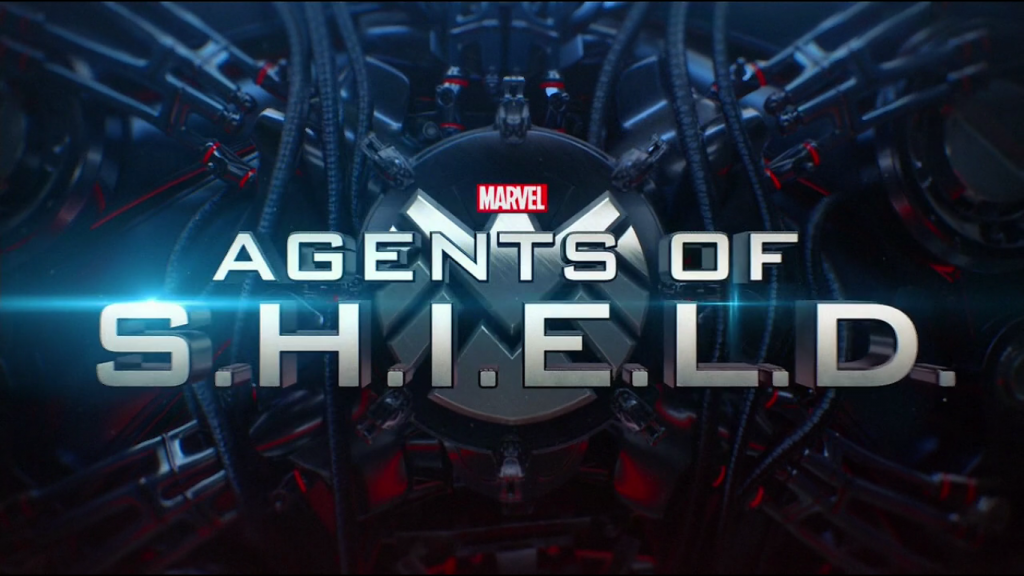 It was a big week for comic-related TV shows, as we got the return of Agents of S.H.I.E.L.D. and the premiere of Happy! First, let's talk about S.H.I.E.L.D. It was a two hour premiere, but I only made it through the first hour. Hey, it's hard to focus on a show when you're trying to put a toddler to bed who's about as manageable as Family Guy's Greased Up Deaf Guy! Anyway, the first hour kinda bored me. Sure, they were in space, but the speculation boners had been hard all summer for something that I don't think we got. So, I went online and read the summary of the hour I missed just to see if it was worth my time. It wasn't. I'm sure I'll catch up on it at some point, but what I read just makes me more upset that this show is considered a part of the Marvel Cinematic Universe.
SPOILER
*
*
*
So, apparently the agents are in space, in the FUTURE, AND EARTH HAS BEEN DESTROYED! Oh, and Daisy caused the destruction of Earth, 'cause she's the equivalent of Agents of S.H.I.E.L.D. trying to make fetch happen. So I'm to believe that, in a world, with a Tony Stark and a Bruce Banner and all the rest, an emo hacker with earthquake powers would be able to get away with this? Kinda like how folks felt about Blake Shelton being named Sexist Man Alive, the only way this happens is if everyone else is dead and there are no more heroes and villains. Is that what they're trying to convey here? I know they're trying to raise the stakes of the show, but I'm just not buying it. Hell, the Avengers still don't even know Coulson is alive, so the only way I can stomach this show is to just assume it's another universe. You know how those folks who watch Gotham have to trick themselves? Yeah, I'm gonna have to do the same thing here.
*
*
*
END OF SPOILER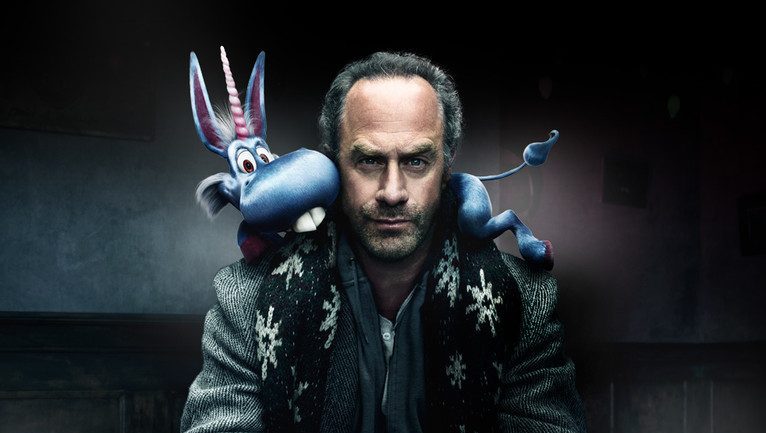 Meanwhile, on Syfy, Grant Morrison's Happy! debuted, and I was bored about 15 minutes into the show. SVU's Christopher Meloni plays a disgraced former cop/current hitman who, following a mob hit gone wrong, ends up being able to see animated blue flying horse. Like most Morrison stuff, this just went over my head. I guess he's trying to say something that I'm just not picking up. I will say, however, that I'm still not used to them being able to say "Fuck" so freely on basic cable now, but 2017. They say it a LOT here. The aesthetic of the show makes it look like it'd be more at home on FX, but I guess FX saw the script and was like "Didn't we just do this with Wilfred?" Anyway, I'm glad Bobby Moynihan has a job (he's the voice of the horse – UPDATE: Moynihan voiced Happy in the pilot, but not in the series. I guess he couldn't juggle two shows at once. Now he has no shows. Womp womp. Patton Oswalt now voices Happy in the series), but I don't think I'll be returning to this show.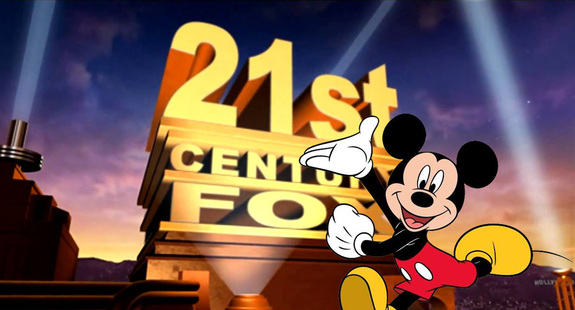 I was dreading writing this week's post solely for this part right here. I'm probably gonna be seen as "on the wrong side of history", but I just feel strongly about this one. You see, talks have resumed between Fox and Disney, with it looking like Disney will be purchasing 21st Century Fox in an estimated $66 billion deal sometime next week. And I think this is a horrible idea. Sadly, a lot of folks can't seem to see the forest for the trees because they have something personal to gain from it, be it finally having the X-Men/Fantastic Four in the Marvel Cinematic Universe or being able to get the original cut of Star Wars on blu ray. Let's look at why this is bad, shall we?
First off, media consolidation is rarely a good idea. This will result in one less studio to pitch to, one less voice in the creative realm, and a loss of jobs. "But what about Pixar and Lucasfilm?" This isn't an apples apples comparison. When Pixar and Lucasfilm were purchased by Disney, each was an autonomous, independent studio. They knew how to do their shit, and Disney, for the most part, got out of their way. THIS IS NOT THE SAME THING. Instead of acquiring a single independent studio, Disney is about to assume a media conglomerate. DISNEY, which already owns half the world, is about to acquire another quarter of it. There are banners within Fox that may be left alone, like Fox Searchlight, but the entire company is NOT going to be handled the way that Pixar and Lucasfilm were handled.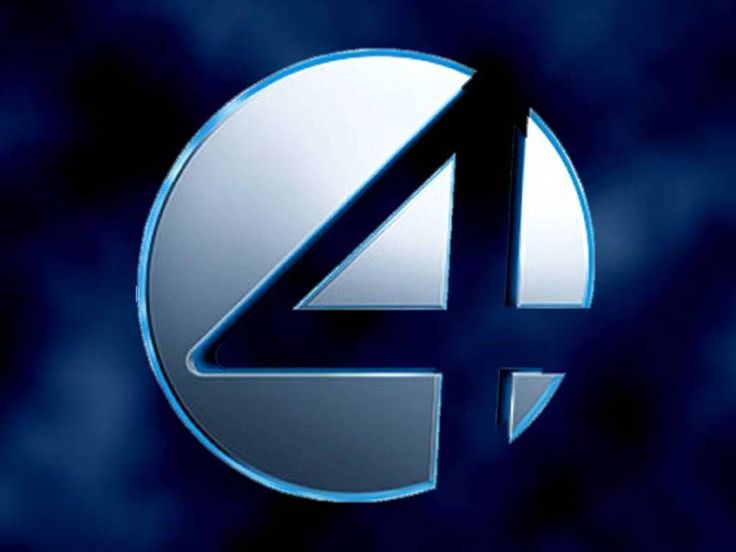 Disney is not a monopoly, but they're damn sure close to being one. The same people who will pop up in your Twitter mentions to tell you that Diamond Comic Distributors is a monopoly (eh, it's a bit more nuanced than that) are the ones championing this deal because Star Wars. Or because Fantastic Four. I have had people with no knowledge of the industry whatsoever insist to me that Disney is doing this deal simply to get the Marvel licenses it doesn't have. No, they're not. They're trying to bolster their inventory for their upcoming streaming service, and Fox's library will help them do it. Plus, let's stop acting like Fox isn't sitting on some popular franchises, such as Alien, Die Hard, Ice Age, Planet of the Apes, and Predator. Sure, they're older franchises, but they're lucrative, and everything's getting rebooted these days. Yes, Disney has a ton of programming that they could throw on their streaming service, but is it all stuff that people want to watch? They need to have a strong inventory at launch, and you don't do that when you're touting the fact that Quack Pack is available for streaming. Plus, you don't pay $66 billion for Fantastic Four. You just don't. I'm not saying the additional Marvel licenses didn't sweeten the deal, but let's stop acting like Marvel runs the world. I love their movies, too, but let's just be logical here. And, GOD! Can we stop it with all the Marvel Phase 4 speculation already? Folks are already fancasting these reboots, trying to fit them into the existing MCU landscape. Hey, if that helps you sleep at night, but your speculation boner is poking me in the back.
Plus, let's take a closer look at Disney and their practices. Folks have a short memory, as it was just ONE MONTH AGO that Disney banned the LA Times from screenings because they didn't like a report the paper had done about Disney's business practices in Anaheim. They played that card because they knew they could, and the only thing that brought the ban to an end was after fellow journalists refused to cover Disney until they reconsidered (Man, if only journalists could do shit like this more often, when more is at stake than Mickey-shaped waffles). Disney is a bully, and this deal just gives them more slingshots and spitballs to use on everyone else. And speaking of misappropriation of resources, think of what a deal of this caliber would do for Fox. In the ultimate nightmare scenario that has been touted online, this would mean Fox would, then, have $66 billion more dollars with which to buy CNN. Goodbye, fair press! So, on one side you've now got a multimedia conglomerate large enough to shut out the press, while on the other side you've got an ultra conservative press that is now basically ALL the press. If you think Net Neutrality is bad, wait until Fox dominates 2/3 of cable news.
So, in a possible reality, Fox now owns Fox News and CNN, while Disney owns everything Comcast doesn't already own, but you're getting Galactus in your Guardians movie, so yay? You could say that I'm overreacting, but our president is The Rich Guy from the 80s, and Alabama's electing a pedophile next week. I'd say this isn't even close to as bad as it could get.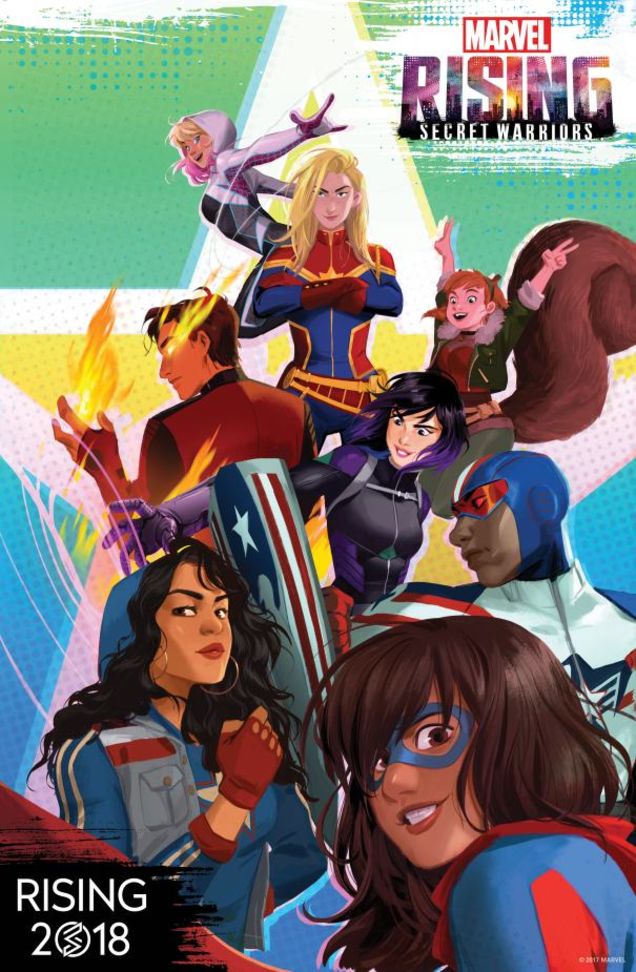 Meanwhile, Marvel still hasn't addressed the Cebulski controversy, but they did announce Marvel Rising: Secret Warriors. Yep, it's an animated concept based on their diverse characters like Ms. Marvel, Squirrel Girl, and America Chavez. God, I hate America Chavez. Dove Cameron will voice Gwen Stacy/Spider-Gwen (now called Ghost Spider), which she has done before in Ultimate Spider-Man. Oh, and Milana Vayntrub will voice Squirrel Girl – the same character she'll portray in the live action New Warriors if a network would finally pick it up. Anyway, it seems they will start as shorts and then lead into a feature-length animated movie at some point. No home has been announced yet for the project.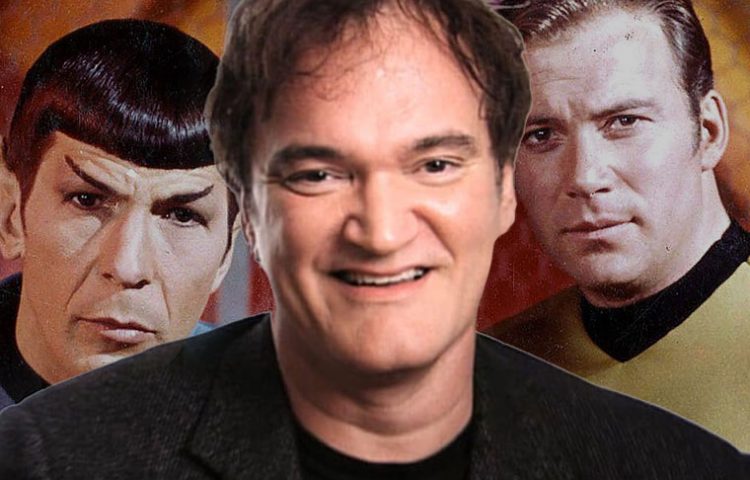 There are talks that Quentin Tarantino and JJ Abrams will produce an R-rated Star Trek film. In fact, Tarantino insisted on the R-rating to allow for his signature banter between characters. Look, I know a lot of folks are intrigued by this, and some feel it'll bring new folks to the franchise. That said, THIS MOVIE WILL NEVER HAPPEN. Either he drops out before filming starts, or he walks off the set while filming. This movie will never see the light of day, so I'm not even going to give it more attention than this.
Things You Might Have Missed This Week
It was announced that House of Cards will continue, without Kevin Spacey, with Robin Wright as the lead
Everyone, make sure you congratulate Jerusalem for being named the US recognized capital of Israel. 'Cause that's not gonna end poorly…
Russia has been banned from the 2018 Olympics Winter Games in Pyeongchang, South Korea following the country's doping scandal. Russian officials are banned from attending, the Russian flag will not be flown, and the anthem will not be heard. The last one is the most disappointing, as the Russian National Anthem is a real club banger!
I had no interest in Netflix's One Day at a Time reboot until I saw this. It's cute, plus I always had a weird thing for Mackenzie Phillips.
JK Rowling defended Johnny Depp remaining in the Fantastic Beasts sequel by basically saying, "Hey, it's just one chick who decided to pop off. That's not the Johnny I know." So, I guess we're back to using that defense again.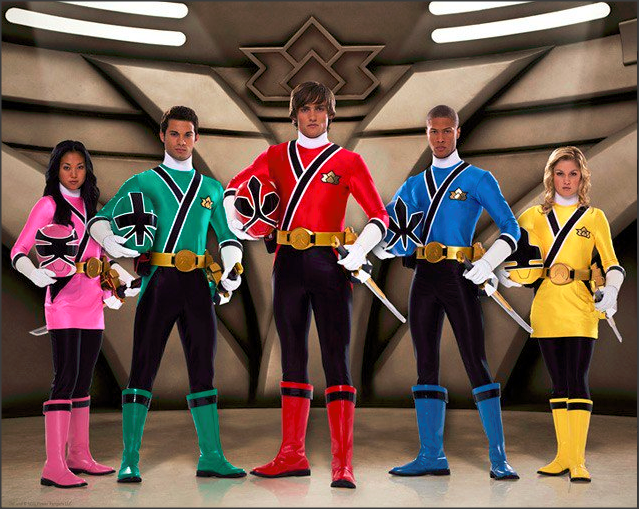 My guest spot on 3 Black Geeks' Morphin Metacast , where we discussed Power Rangers Samurai, dropped this week, so go over to their site and check it out!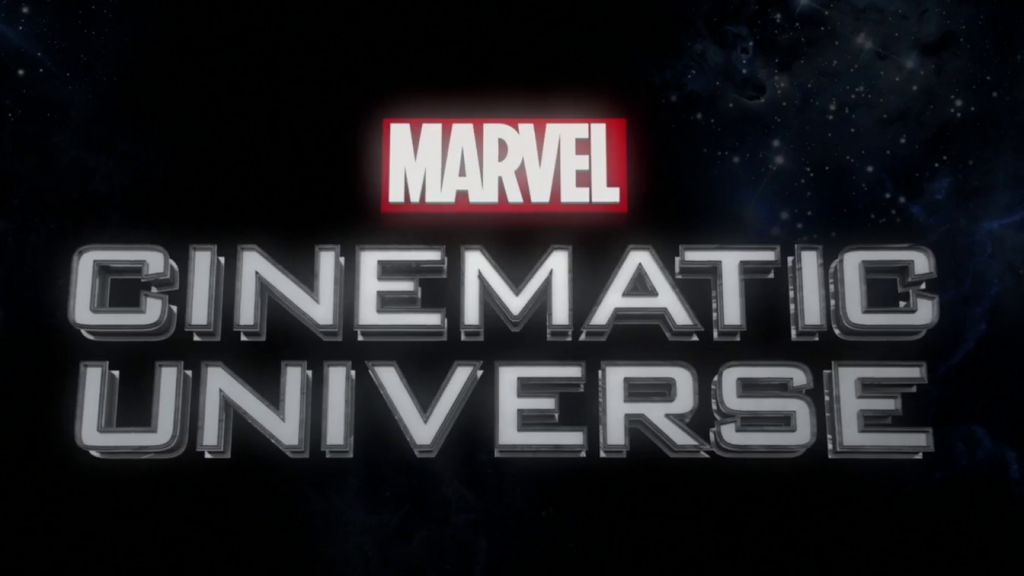 You read everything I said up there about the Disney deal. If you were a Marvel Cinematic Universe Fanboy, then you were happier than a pig in shit. There was no stopping you, 'cause every thought and action was fueled by "Omigod, a House of M movie!" or "They can do AvX now!" God bless you sons of bitches, and that's why you had the West Week Ever.