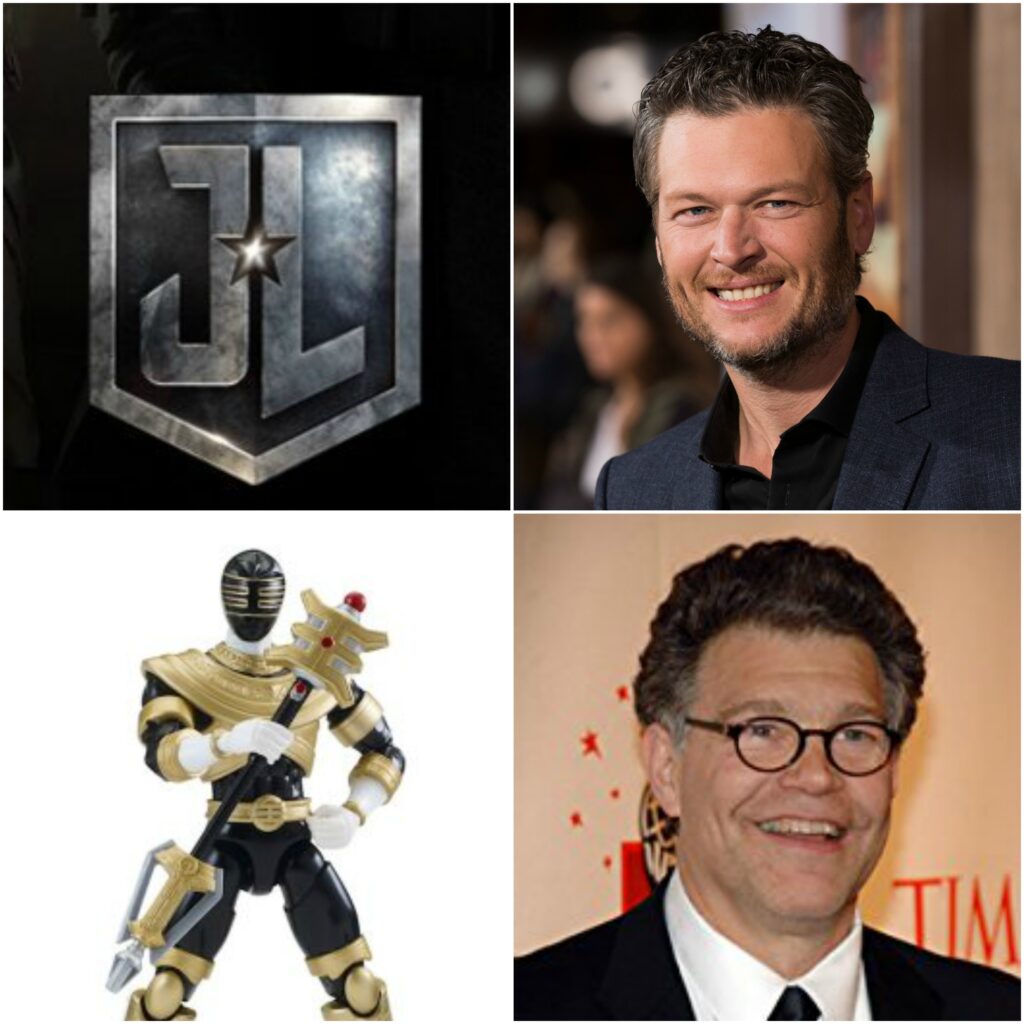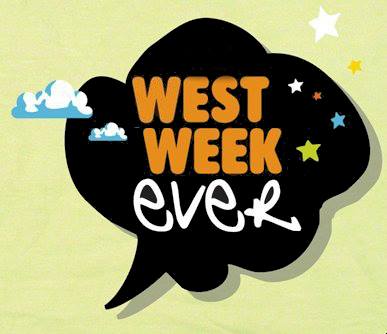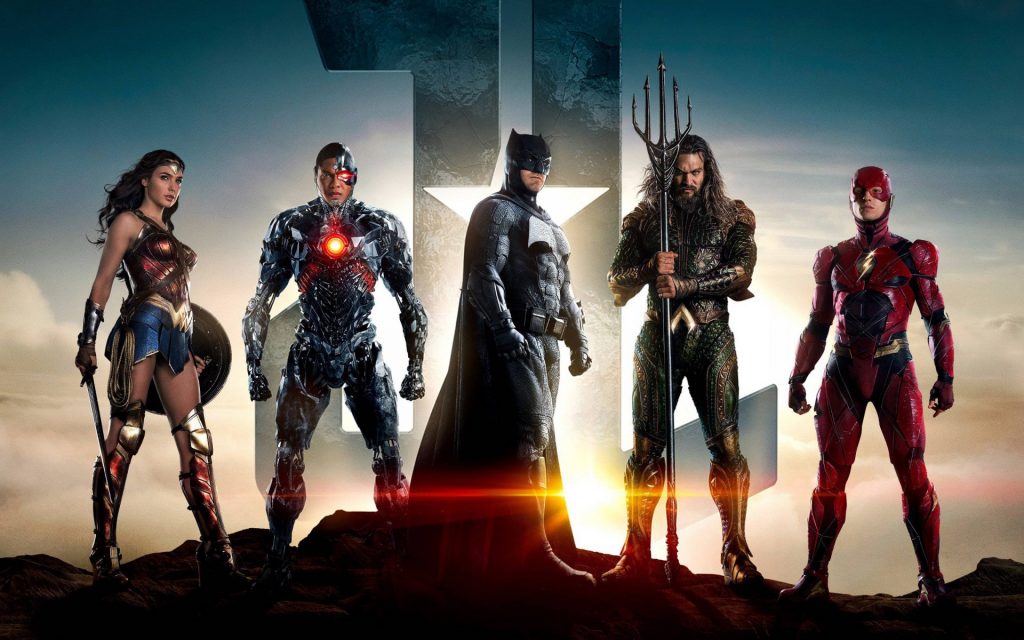 I'm a different man than I was 12 hours ago. You see, back then I was dreading sitting in a movie theater for two hours to see a movie I had no real interest in seeing. "But this is America, Will! You didn't HAVE to see the movie!" Well, you're right about that. Still, as a geek and all that, I saw it as my "civic duty", so to speak, to give the film a fair shake. That movie was Justice League. Now, it being 12 hours later, I can admit that I was wrong. I really enjoyed that film. I don't consider myself enough of a student of film to say it was "good", but I likes what I likes, and I likes Justice League.
What's the film about? Well, Batman knows something big is coming, so he puts together a team to face whatever it is. That's really all you need to know. Most of your Justice League favorites are here, including Aquaman, Wonder Woman, and The Flash. I really didn't want to like Jason Momoa as Aquaman, but I thoroughly enjoyed his take on Arthur Curry. Wonder Woman is still Wonder Woman. If you enjoyed her movie, you'll like her here, though she's in smaller doses. I even came around to accepting Cyborg as a valuable member of the team (I've long argued that he means more as the Big Brother of the Teen Titans than he does as the "diversity hire" of the Justice League). The real star of the show, however, is Ezra Miller as The Flash. I've never seen Barry Allen depicted in such a way, but I may even prefer his portrayal to that of Grant Gustin. The audience basically sees the whole "joining a superteam" process through his eyes, and his excitement is infectious. Forget whatever reviewers and Rotten Tomatoes are saying, and go see this movie for yourself.
Potential Spoilery Thoughts (read AFTER you've seen the film)
*
*
*
*
*
*
When the movie started, I was like "Why is Batman beating up Tony Danza? Wait, is that Matt LeBlanc? Oh, that's just some nobody."
While I enjoy Ben Affleck as Vigilante Who Dresses Like A Bat, I still don't see him as BATMAN. I've been a Batman fan for over 30 years, and nothing about Affleck is like any incarnation of Batman with which I am familiar. Ya know how comic publisher Dynamite Entertainment always gets the rights to some old character that looks familiar, but is still kinda obscure, like the Black Bat? That's how I feel about Batfleck. He's like Public Domain Batman.
Speaking of Batman, they really drive home the fact that he's been Batman for 20 years. For some reason, in a movie about super people resurrecting an alien savior from the dead to fight a space giant, the least believable part of it for me is that Batman has been in action for 20 years. With the bumps and trauma he sustains in that job, it's about a 10 year career at best. The comic even tackled this recently. The human body just can't take that much. Yes, I know I'm overthinking it.
Can I revisit the point that nothing about Batfleck feels like Batman except the fact that he has an Alfred and everything has a bat motif? I mean, the idea to resurrect Superman comes from Batman, which is a very un-Batman thing to suggest. I mean, he was scared of aliens just a movie ago, and now he wants to play with the forces of death just because he feels guilty? Hell, he even apologizes to Wonder Woman for pushing her about Steve Trevor. BATMAN DOESN'T APOLOGIZE BECAUSE HE NEVER THINKS HE'S WRONG. Maybe he's softened in his 20 year career, since he's clearly killed all of his rogues gallery by this point.
I didn't appreciate Danny Elfman using the Batman Theme. Sure, it's his composition, but it felt like "borrowed legitimacy". Like, they felt they needed to use it just convince us that Affleck was Batman – maybe even the same Batman who was in the Burton movies. Nolan never felt the need to do that. It felt cheap.
Did Bruce Wayne kill that entire fishing village? I mean, Aquaman is pretty loud about how dude dresses like a bat, and calls him by name publicly. The only way to cover that secret would be to kill that town full of nobodies.
Speaking of nobodies, that fucking Russian family! How did they not die? And there's even a point where the little girl finds some bug spray. Was she going to use it on the Parademons? Was she going to make an aerosol flame thrower? Who knows, because they never follow up on it!
What happened to Superman's clothes in the Kryptonian matrix? He goes into it in a suit, and emerges shirtless and in pajama pants.
Wonder Woman can deflect machine gun fire? I can accept handguns, rifles, even shotguns, but I refuse to believe she's fast enough to deflect every round from a machine gun. Also, the depiction of her speed looked wonky. Oh, and that bomb wasn't clear enough to have not still blown up a building or two.
For someone who grew up among humans, I still never get that impression from Superman. He always comes across as someone who just got here, and is just trying to fit in (and doing a stilted job of doing so).
Steppenwolf? Really? That's like having a Teenage Mutant Ninja Turtles movie and having Bebop as the main villain.
Maybe I'm just too used to the MCU killing all its villains, but the League didn't *technically* defeat Steppenwolf. I mean, I guess they turned his own forces against him, so he could "live to fight another day", but I'm still not entirely convinced they could've beaten him.
That second after credits scene? WOW.
I'm really tired of the patented Zack Snyder Act III, where everything becomes a bronzed music video clearly filmed on a soundstage. It's where Wonder Woman fell apart for me, and I feel like it was weak here, as well.
Kinda fucked up how Superman and the Justice League managed to destroy that memorial to everyone who died when Superman fucked up Metropolis back in Man of Steel.
How is the general public going to react to this? I mean, Superman is BACK FROM THE DEAD. This is not something that's commonplace in that universe. Shit, it doesn't even happen in the MCU. If you thought some folks feared Superman before, you ain't seen nothing yet!
The Flying Fox is never called by that name in the film. That was just a cute name created to sell toys.
*
*
*
*
End of Spoilery Thoughts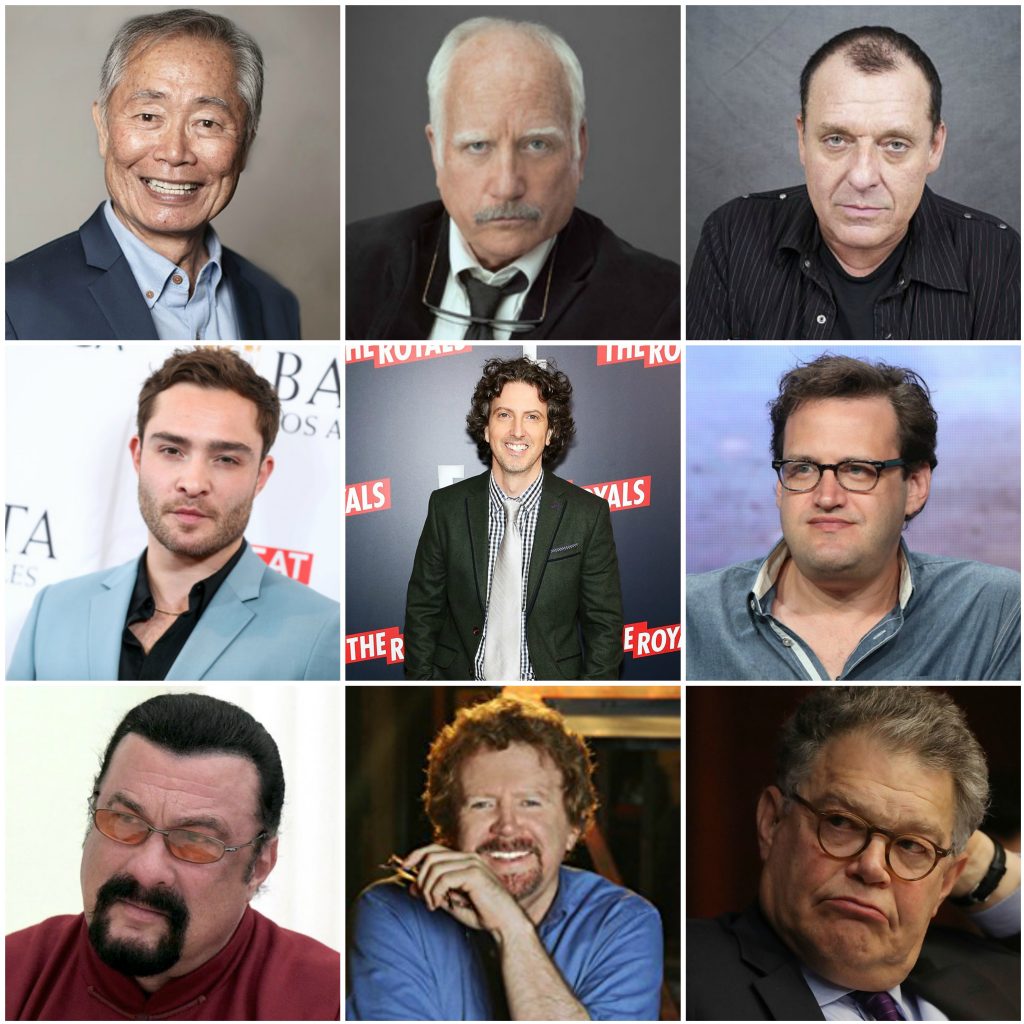 It was a BIG week for HarassmentWatch (TM) to the point where we're just gonna have to cover this shit with bulletpoints:
Oh my! George Takei was accused of groping a male model who had passed out in his home in 1981. Of course, Takei denied the allegation, and everyone seems to have forgotten about it by now
Richard Dreyfuss reportedly pulled his penis out in front of a writer back in the 80s. He blamed it on "It was the 80s, I was on drugs!" and everyone pretty much seems to have moved on. Smooth move, Mr. Holland.
Tom Sizemore was dropped from a film, as reports surfaced that he had inappropriate contact with an 11 year old girl on the set of 2003's Born Killers
Still on the ropes from last week's reveal, Louis C.K. was dropped by his manager, and was fired from The Secret Life of Pets 2.
Gossip Girl star Ed Westwick is being accused of sexual assault by 3 women, resulting in the BBC placing several of his upcoming projects on hold.
One Tree Hill/The Royals creator Mark Schwan has been suspended from the latter show, following reports that he routinely harassed women on the OTH set, as well as at his current job.
Co-showrunner for Supergirl and The Flash, Andrew Kreisberg, has been suspended by Warner Bros following reports of inappropriate behavior. I'll bet somebody's wishing Flashpoint was a real thing right about now.
Actress Ellen Page added more evidence to the Brett Ratner allegations following a Facebook post that she made. At the moment, 45 women have accounts of harassment by Ratner
CSI Miami star Eva LaRue reported that she had been sexually harassed by Steven Seagal.
ER star Anthony Edwards came forward that he had been molested by Masters of the Universe director/Captain Power creator Gary Goddard. Goddard denied this through a spokesperson.
We're circling back to Jeffrey Tambor this week, as his costar on Transparent, Trace Lysette, alleges that he was sexually inappropriate with her on the set of the show. She wants the show to move on without him or his character. He's saying he must've "misread signals".
There's a report that Sylvester Stallone sexually assaulted a 16 year old fan back in 1986. Everybody knows he was busy making Cobra in 1986! No, this isn't a funny matter, and he's currently denying that it happened.
DC Comics FINALLY fired serial harasser and Superman group editor Eddie Berganza following years of reports of his inappropriate behavior.
Finally, Senator Al Franken found himself in a pickle when former model/radio host Leann Tweeden revealed that he had groped her and forced her to kiss him on a USO tour. He confirmed the allegations and issued an apology as many on The Hill are calling for an ethics review.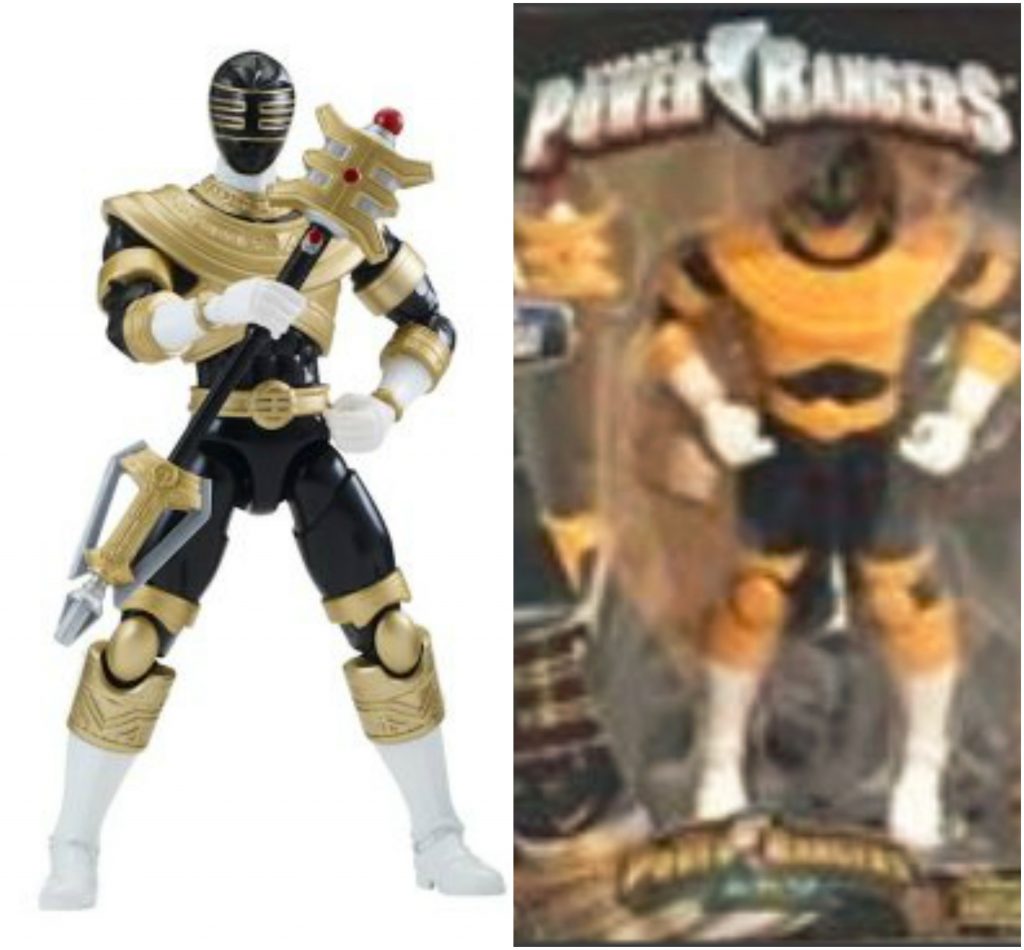 There was a lot of fervor in the Power Rangers community, as the latest action figures in the Legacy Collection were sighted at a Walmart. Here's some backstory: Bandai of America has the license for Power Rangers toys, and most of these are designed for children. The Legacy Collection, however, is their attempt to target the same adult collectors that are into Marvel Legends and DC Universe Multiverse lines. The Legacy Collection figures even co-opted the Build A Figure gimmick made famous by Marvel Legends. At this year's conventions, fans were shown a prototype for Zeo Gold that looked like the figure on the left. See all that sexy, shiny gold? Well, as the figure is now hitting stores, it looks like the figure on the right. See any gold? Nope. Instead, they went with a drab, "Kraft Macaroni & Cheese" yellow. And fans are PISSED. I haven't seen grown men this upset about a type of paint in, well, ever. Sure, it's disappointing, but I know I'll still probably buy it. I love the design of that suit, gold or dark yellow. Meanwhile, these guys are trying to get on Bandai's radar to express their displeasure. They're gonna mess around and there won't be a Legacy Collection anymore. For some, that's probably what they want anyway. Then they can fool themselves and say "We won".
Things You Might Have Missed This Week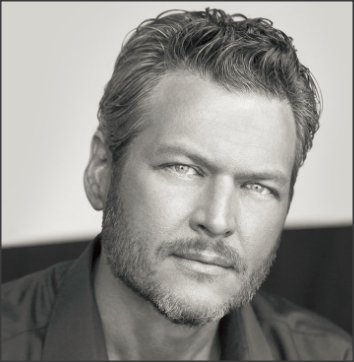 Blake Shelton was named The Sexiest Man Alive by People Magazine, prompting the Internet to ask "Did every other man die?"
Amazon struck a deal to produce a multi-season Lord of the Rings TV series that nobody seems to want
It's not a good year for military dramas, as NBC's The Brave and The CW's Valor will not receive orders for additional episodes after they air their original 13. Both networks claim the shows were always meant to tell a 13-episode story, but that shit's clearly cancelled.
John Wick creator Derek Kolstad is developing a TV series for Hulu based on the Hitman franchise.
They should change the name of the show to Dharma & Dead, as Jenna Elfman joins the cast of Fear The Walking Dead
Steve Harvey will replace Pitbull as the host of Fox's New Year's Eve programming. What better way to close out 2017 than with a serial womanizer?
Rapper/Actress Eve will officially replace Aisha Tyler as a host of The Talk
Reports are coming out that Bobby Suits and the chick who dates Prince Harry will exit Suits next season. Can you tell I've never seen the show before?
StartUp has been renewed for a 3rd season by Crackle. In other news, Crackle is apparently still a thing.
NBCUniversal announced they'll be shutting down the horror channel Chiller on New Years Day
J. Scott Campbell's Danger Girl comic is being developed into a TV series. Ya know, I think I liked that idea better when it was called Charlie's Angels. Or Cleopatra 2525. Or She Spies. Or Tomb Raider. Or Relic Hunter. What I'm saying is those are basically the properties he "borrowed" from when he created that series
The It's Always Sunny In Philadelphia guys are developing Cool Kids, which is a multicamera sitcom set in a retirement home, starring Vicki Lawrence, David Allen Grier, Leslie Jordan, and Martin Mull.
"Miss Golden Globes" will now be known as the "Golden Globes Ambassador", with The Rock's daughter, Simone Garcia Johnson, filling the role for the next ceremony.
After talks fell apart between Disney and 21st Century Fox, there are now reports that Comcast is looking to buy Fox. This deal would not includes The Fox Broadcasting Company, local stations, Fox News Channel, or Fox Sports, as Comcast already owns NBC. Then again, recent laws just changed which might affect the parameters of this deal…
Mark Millar revealed that a new Kick-Ass comic will commemorate the 10th anniversary of the character, and introduce a new person to take on the mantel of Kick-Ass: a Black single mother who's former military. Should be interesting…
We got our first teaser trailer for the Deadpool sequel.
Black Lightning will premiere Tuesday, January 16th at 9 PM on The CW – pitting it against This Is Us. And Blackish. Why is The CW trying to tear our community apart?!
Taraji P. Henson will star in What Men Want, inspired by the Mel Gibson film What Women Want. The movie will reportedly only be 10 minutes long, as she will learn the answer is "Pussy and sandwiches".
Hasbro's trying to buy Mattel again. HasTel sounds like a bad wireless cell phone provider, while MatBro sounds like a dude who lives in his van near the beach. Either way, I'll believe it when I see it.
FXX renewed one of my favorite shows, You're The Worst, for a fifth and final season.
James Franco is reportedly attached to star in a Multiple Man spinoff of the X-Men franchise. When you think about it, a guy with different personalities is exactly in Franco's wheelhouse. It's the kind of role he'd naturally take. I just don't expect it to be a superhero movie; just like New Mutants is a horror movie, I expect this to be a run of the mill thriller.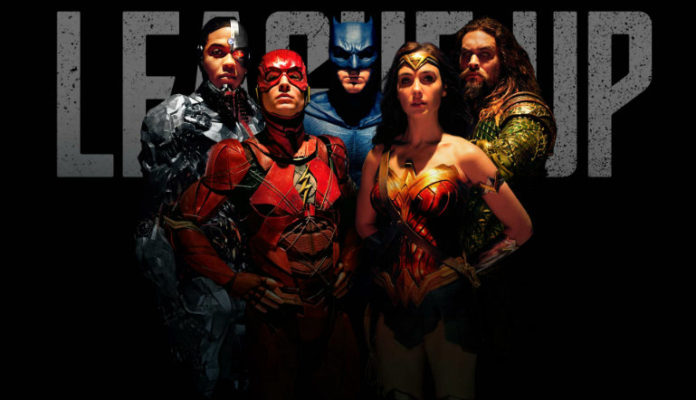 I'm not even gonna beat around the bush this week. I'm late on getting this up, and a choice must be made. I can't believe I'm saying this, but Justice League has the West Week Ever. Go see that shit!