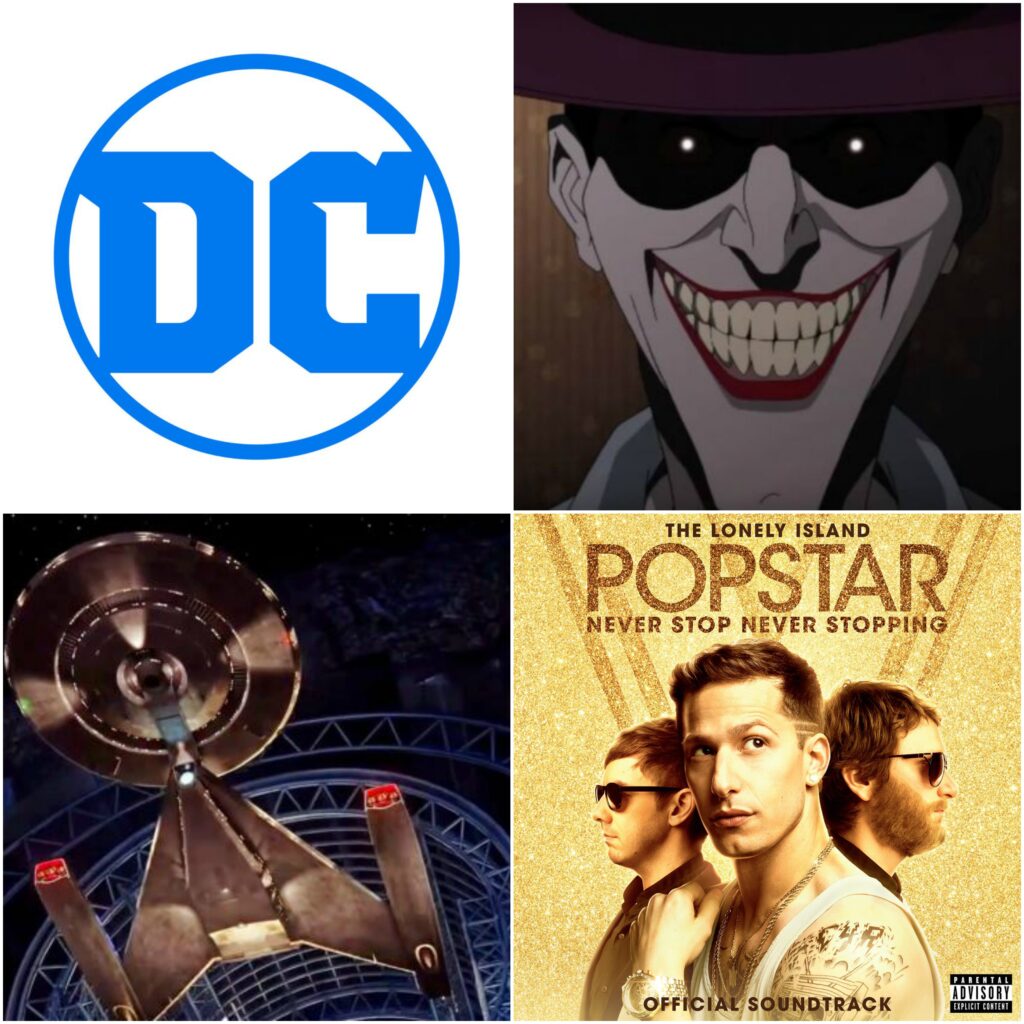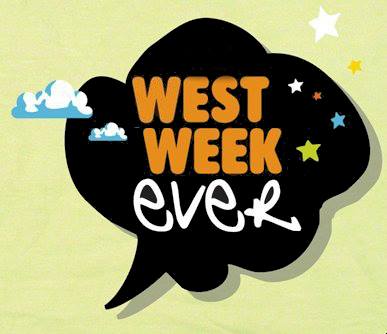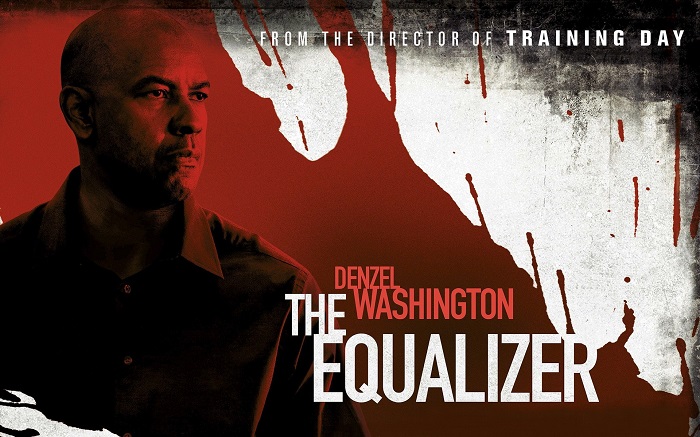 The Equalizer is what Rod from The Black Guy Who Tips Podcast would call "An Impossible White Man" movie. That's when a (usually) White male protagonist gets away with a whole lot of crazy, death-defying shit that no one should be able to survive. There's a caveat, though, that this doesn't only apply to White males, despite its name. For example, ScarJo's Lucy could be considered an Impossible White Man role. It's more about branding than accuracy. Anyway, in The Equalizer, Denzel Washington plays a former black ops dude who's trying to live a quiet life working at a Home Depot (they don't call it Home Depot, but I know one when I see it!). He lives a meticulous, almost OCD life, dining at the same diner, bringing his own teabags, and placing his utensils in a certain manner. Another regular at the diner, played by Chloe Grace Moretz, happens to be a Russian prostitute, and when she gets roughed up by her pimp, Denzel comes out of retirement to exact revenge – not just on her pimp, but on the whole Russian organized crime establishment! The crazy thing to me is that the mob didn't even kill Moretz – they just beat her up, yet Denzel proceeds to leave a trail of bodies for a girl he barely even knows. The action in it is insane, so I've got to hand it to Denzel, who's no spring chicken. Anyway, it's definitely worth checking out, even though they're apparently making a totally unnecessary sequel.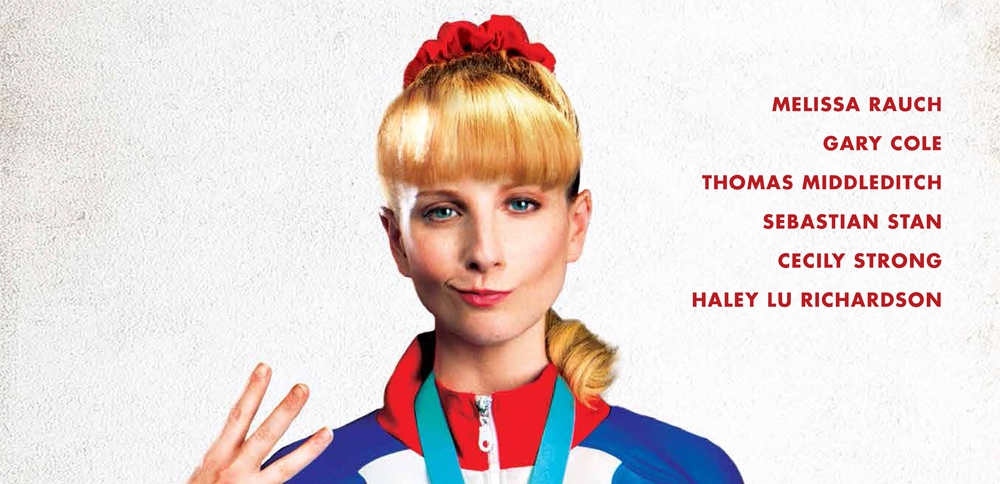 I've wanted to see The Bronze since the moment I first heard of it. It stars, and was written by, Melissa Rauch, who you wouldn't know as Bernadette from The Big Bang Theory because I'm sure you're too cool to watch that show. Anyway, Rauch plays Hope Ann Greggory, a foulmouthed Bronze medalist gymnast from the 2004 Rome Olympics who is still milking what's left of her fame in her small town of Amherst, Ohio. She became a hometown darling for winning the medal despite being injured, Kerri Strug style. Now, 12 years later, she's got no job, still lives with her postal worker father, and steals money from his mailbag. She cruises around town, blasting hip hop while going to the mall to pressure folks into giving her free stuff. Long story short, her life is going nowhere. Meanwhile, Maggie, a young promising local gymnast is headed to Nationals, and she just may make the town forget all about Hope. Feeling threatened, Hope wants nothing to do with Maggie. That is until Hope's former coach commits suicide. In her suicide note, she promises Hope $500,000 if she'll agree to coach Maggie all the way up to the championships. Suddenly Hope has a purpose, even if it's just so she can get that money. At first, Hope tries to sabotage Maggie until former beau/rival Winter Soldier Sebastian Stan comes along and tries to steal her away from Hope so that he can coach her. Hope gets no money if this happens, so she decides to take the training seriously and actually train Maggie for success. I won't spoil the ending for ya, but I'd highly recommend watching it if only so you can see that crazy ass gymnastic sex scene between Rauch and Stan. Trust me when I say you've never seen anything like it. While it may not have been as bust-a-gut hilarious as I thought it would be (it is kinda dark after all), I still really enjoyed it and felt it could easily become a quotable cult hit. My favorite lines include "Absence makes the dick grow harder. You better not have gotten any clit jizz in my car!" and "This is what I wear. THIS IS WHAT HEROES WEAR!" Anyway, if you ever get the chance to watch this, check it out.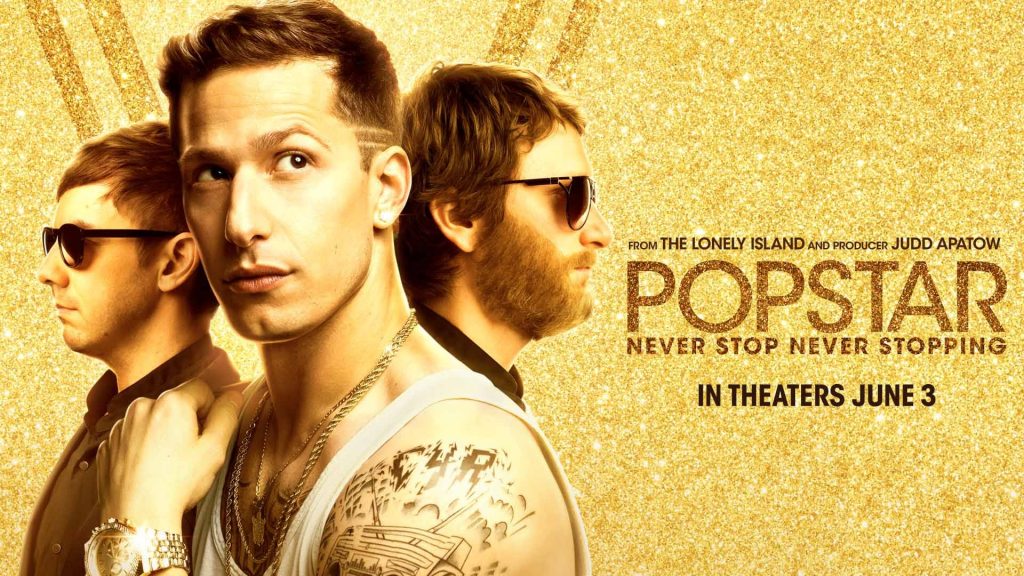 I love The Lonely Island. I love their albums, I love their digital shorts, and I love their movies. Though it bombed in theaters, Hot Rod is hi-larious, so I had nothing but high hopes for Popstar: Never Stop Never Stopping. In the film, the Lonely Island guys were once a boyband called StyleBoyz. Eventually, they had a disagreement that caused them to break up, and Andy Samberg's Conner4Real became a Justin Bieber-esque solo artist. His debut album was called Thriller, Also and it sold 4 million copies. Now, as the movie starts, it's on the eve of the release of his second album, CONNquest. He partners with a company called Aquaspin that's going to package his album with their home appliances, so his music will be coming out of refrigerators, microwaves, etc. Well, this plan fails miserably, as some folks even see it as a violation of privacy. His album tanks, and the film follows Conner as he deals with all of that. At the end of the day, it feels like a REALLY long SNL Digital Short, and it's completely built on its cameos. Like, it's sort of amazing how many music stars they got to agree to be in this movie – some of whom I didn't even know had a sense of humor, like Nas. And if you follow The Lonely Island, then you already know some of the cameos you're gonna get (hint: "Dick in a Box" and "Jack Sparrow"). While I didn't laugh as much as I did at Hot Rod, it was still pretty funny, and I think I got exactly what I was expecting. Also, I've given him some shit online for taking terrible TV roles (all of his shows get cancelled), but Tim Meadows playing a parody of boyband manager Johnny Wright is probably my favorite Meadows role since The Ladies Man. Oh, and look for the brief cameo by original Black Ranger Walter Emmanuel Jones! Anyway, I definitely recommend this movie.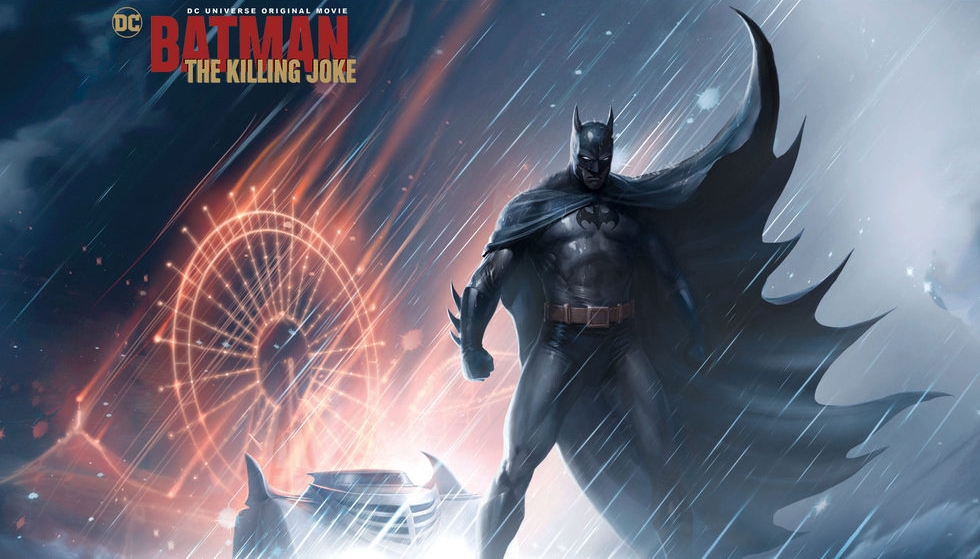 So I saw Batman: The Killing Joke in the theater on Monday as part of a Fathom Event. There had been a lot of controversy surrounding the movie, as it's based on a controversial story. If you've never read it, The Joker cripples and sexually assaults Barbara Gordon and then shows the pictures to her father in an attempt to drive him insane. To further the controversy, however, in order to pad out the story to a feature-length movie, the writers added some additional material – including a scene where Batgirl and Batman have sex on a rooftop. A lot of folks took issue with this because they believe that Batman serves as a father figure to the other members of the Bat Family. I actually disagree somewhat. I think he's a father figure to Robins, but Batgirl is a different story. Plus, there's already a precedent for a relationship between the two, as this was established in The Animated Series/Batman Beyond continuity. In fact, it was the relationship between Bruce and Barbara that drove Dick away, causing him to establish the Nightwing identity. Further along, in Batman Beyond 2.0, the comic that is set in this continuity, Barbara becomes pregnant by Bruce, but loses the baby after an attack. So, as you can see, Bat Banging happens.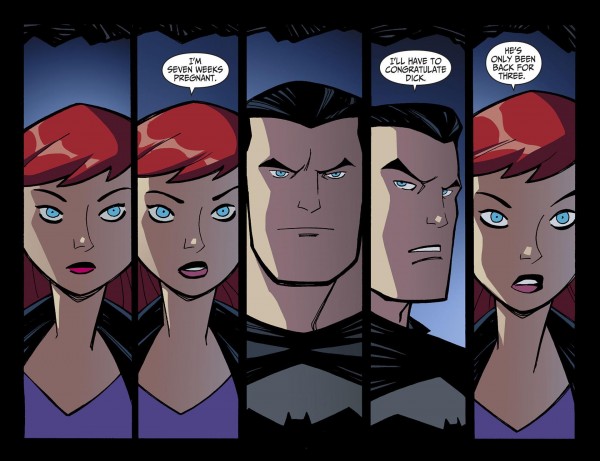 Anyway, the first 25 minutes feel like a tacked on "This is why you should care about Barbara Gordon/Batgirl, so when we cripple her, it'll matter to you" prologue. It honestly does feel like a lost episode of The Animated Series, even though it's a slightly different animation style. It's got the same voice actors, and even the Batmobile from The New Batman Adventures. It's generally an unspoken rule that every artist/designer does their own take on the Batmobile, so it's almost like they went out of their way to make it feel familiar. An up and coming mobster takes a shine to Batgirl and makes her chase him around the city. Meanwhile, Batman isn't treating her like an equal partner, so she's actually welcoming the attention from the mobster. It all culminates in that rooftop sex scene, which then results in her deciding to hang up the cape and cowl. Again, it's a good "lost" episode, but it's almost superfluous to what's to come in the rest of the movie. The writers probably felt like the prologue would strengthen Batgirl's character, but it actually does the opposite. She comes off as an annoying single gal from a romantic comedy who can't understand why Batman won't see the potential in her. She even comes with her own stereotypical gay best friend, to whom she complains about the lack of attention from Batman.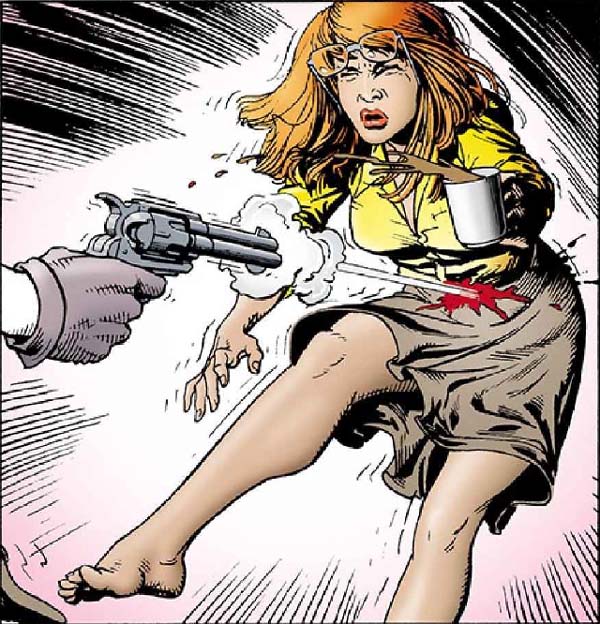 The rest of the film plays out like the comic you probably know and hate. The sad thing, though, is that Barbara Gordon is nowhere near as important to The Killing Joke as The Killing Joke is to Barbara Gordon. What I mean is that the story changes the character (almost) irreparably, while she contributes very little to the story itself. Her attack is simply a mcguffin used to break her father. It really doesn't matter that she's Batgirl, as it's not like her crippling happened "in the line of duty". I mean, her attack doesn't even spur her father OR Batman to action. The story ends on a joke, for God's sake, which I've always felt somewhat belittles what happens to her. There's no reason to strengthen Batgirl/Barbara as she doesn't leave the story a hero. Contrary to how it's been sold over the years, it's not Barbara Gordon's story. She's just collateral damage in a different matter altogether. I mean, Batman tries to reason with the same guy who has killed one partner and maimed another. The story has never made a ton of sense to me, but it's always lauded because "Alan Moore". Anyway, if you want to see a faithful adaptation that brings the story "to life", this was a pretty good adaptation. The new material is unnecessary, but the stuff you're familiar with is still familiar here. It's worth seeing, if only for the discussion it's bound to trigger. If you want to read more of my thoughts on the film, I was invited by the kind folks at Action A Go Go to write a review, so check it out!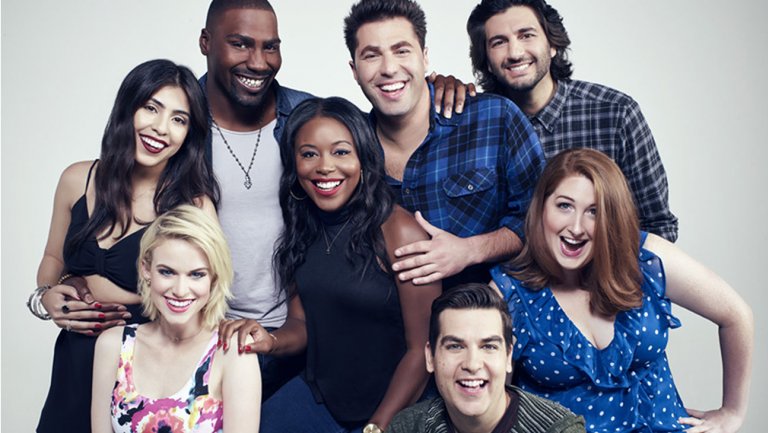 On TV, I caught the lackluster return of MADtv, now airing during prime time on The CW. A Dora parody in 2016? And it really botched the political stuff, which should be left to SNL. Elizabeth Warren as a Def Jam comic? It all just felt so dated. Like, it would've been out of place during the original run of the show, let alone the reboot. Their makeup person should be fired. If anyone's gonna be a breakout star from this incarnation, it'll probably be Michelle Ortiz. She kicked off the show with a prayer to the dark lord Satan, and then starred in the aforementioned Dora sketch. Will Sasso came back to do his Kenny Rogers impression, which is hella dated. When's the last time anyone talked about Kenny Rogers? And it was kinda cheap that they used a "classic" sketch with Key & Peele. At this point, the show feels more like a summer burn-off than a promising debut. I know it's just the first episode, but I wouldn't be surprised if it got canceled after these 8 episodes, to merely become a footnote on a Wikipedia page.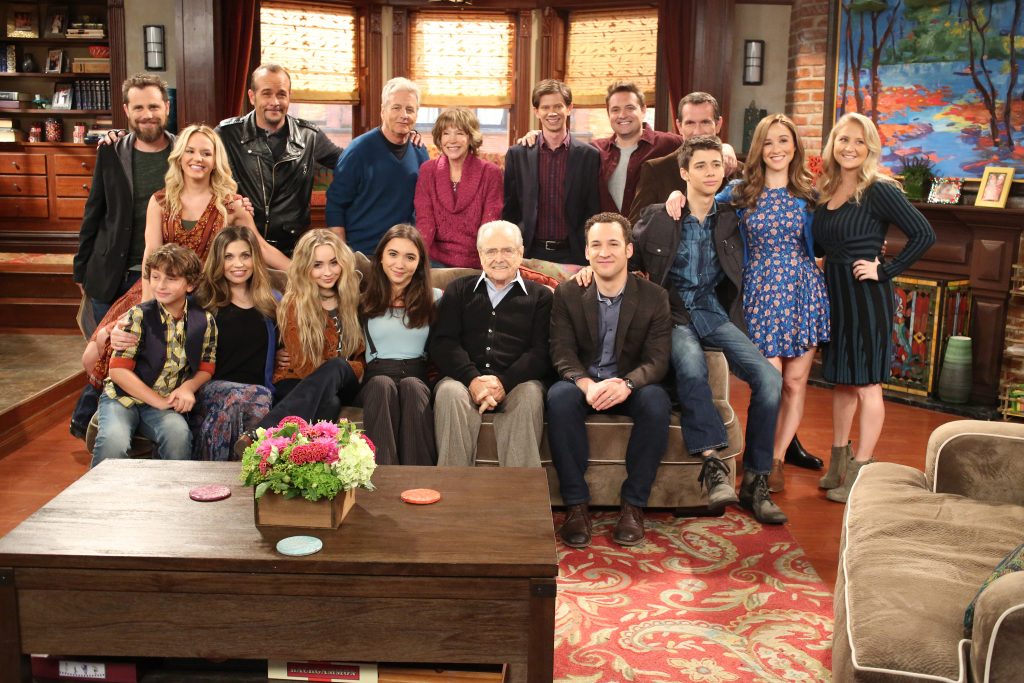 In TV news, #DontCancelGirlMeetsWorld was trending earlier this week. As the story goes, the cast of Girl Meets World filmed the 3rd season finale this week, and there's no official word on whether the show will be renewed. Star Rowan Blanchard sounded kinda bleak with the following tweet: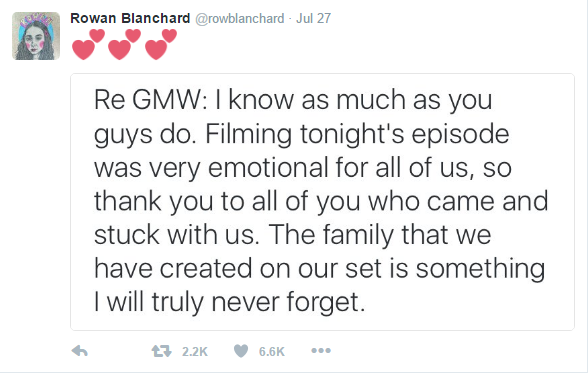 I don't really know what the ratings situation is, but I don't think folks have anything to worry about…yet. You see, I'm fairly certain the show will be back for a 4th season because Disney likes to get as close to 100 episodes as they can. There are already 58 episodes of the show, but they've been doing 30-episode seasons lately. So, the good news is that they still have a ways to go. The bad news, however, is that it'll probably be done after episode 100. Again, Disney doesn't like to do more than 100 because it's just not profitable for them after that point. Even Jessie got 98 episodes, and it was nowhere near as beloved as GMW. The thing to point out is that, barring a time jump, we'll never get to see Riley and the gang graduate. She'll never get to meet the World to which the show is meant to introduce her. Anyway, according to the pic above, the season appears to be going out with a bang, with a mega reunion of the Boy Meets World cast – including BOTH actresses who played little sister Morgan. I feel like the show gets way too heavyhanded at times, but I'd be sad to see it go. Still, it opened the doors for other revivals, like Fuller House, so who knows what we'll end up with next. Perfecter Strangers? Just The Eleven of Us?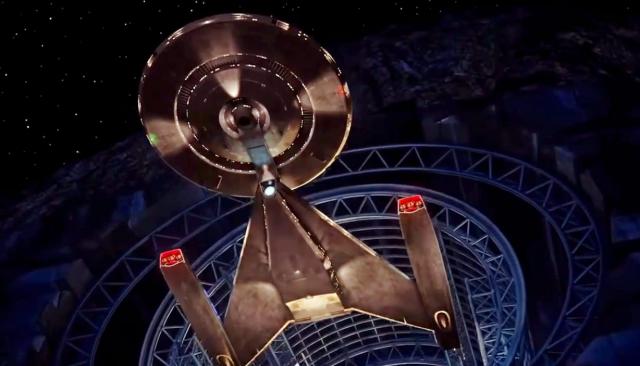 In other TV news, it was announced that the new Star Trek series would be called Star Trek: Discovery. The show will air on CBS All Access in the US, and on Netflix everywhere else. Why couldn't it be on Netflix EVERYWHERE?! I mean, who doesn't have Netflix? Anyway, the show will be set on the U.S.S. Discovery, NCC-1031, in the prime timeline (not the J.J. Abrams "Kelvin" timeline of the recent movies). I know it's the future and all (so the holiday probably doesn't even exist anymore), but someone better make a joke about how it's basically the "USS Halloween". Anyway, we were introduced to the ship in a teaser video that debuted at SDCC. I hate the design of this ship. The saucer is fine, but the secondary hull is way too angular. If you know your Trek, it kinda reminds me of an IDIC. As I said on Twitter, it looks like that Star Trek pizza cutter that ThinkGeek's always trying to get people to buy.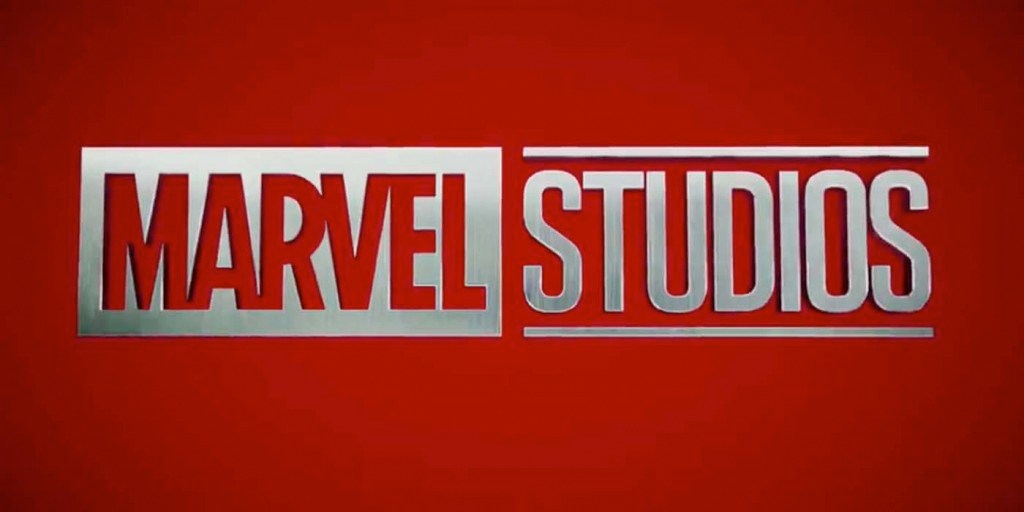 When it comes to Marvel, I guess I ought to do an SDCC wrap-up. Let's see…OK, Brie Larson was confirmed as Captain Marvel. Yay? I mean, I have no real opinion on that casting one way or another. Folks seem to like her, so I guess it's a good choice. I just don't know that much about Captain Marvel. I was more of a fan before she was promoted to Captain. We also got the full trailer for Luke Cage, as well as teaser trailers for Iron Fist and The Defenders. A friend on Twitter said "You know it's a Marvel Netflix show when there's a fight in a hallway", and that's exactly how I felt watching the Cage trailer. People like to say the Marvel movies are too formulaic now, but I feel that way about the Netflix shows. I haven't even touched Daredevil season 2 yet because I'm just sort of tired of their whole gritty thing. We didn't see enough of Iron Fist to really make an opinion, but at least it didn't trigger the cries of "He should've been Asian!" like I thought it would. I don't know if folks have moved on from that or if they were just too overwhelmed by all the other SDCC news to even think about it. I know folks don't like to "count" the Fox stuff, but we got a trailer for the X-Men related show, Legion. It actually looks intriguing, but I'm not sure I'm ready for yet another Marvel show that's only tangentially related to a movie franchise (looking at you, Agents of S.H.I.E.L.D.).We also got a trippy new Doctor Strange trailer, but that movie's just not registering for me. I don't like the magical side of the Marvel Universe, so there's really nothing to lure me in at this point. I mean, I'll see it but, as the kids say, I'm not "hype" for it. And there was supposedly some footage of Spider-Man fighting Vulture, but that's not a sentence that fills me with excitement. I always felt Vulture was, like, a 3rd-tier Spider-Man villain, so I don't care who's playing him because it's going to take a lot of convincing for me to take him seriously. I don't mean to sound so "meh" about Marvel's showing, as there was some notable stuff there. I just felt like the presentation was more of the same.
Things You Might Have Missed This Week
Netflix has ordered a second season of one of my favorite shows of 2015: Scrotal Recall. Since the title is off-putting, however, the show will be renamed Lovesick.
The Vampire Diaries will end after season 8. With it and Teen Wolf gone, how will our teenage daughters embrace their desire to bang monsters?!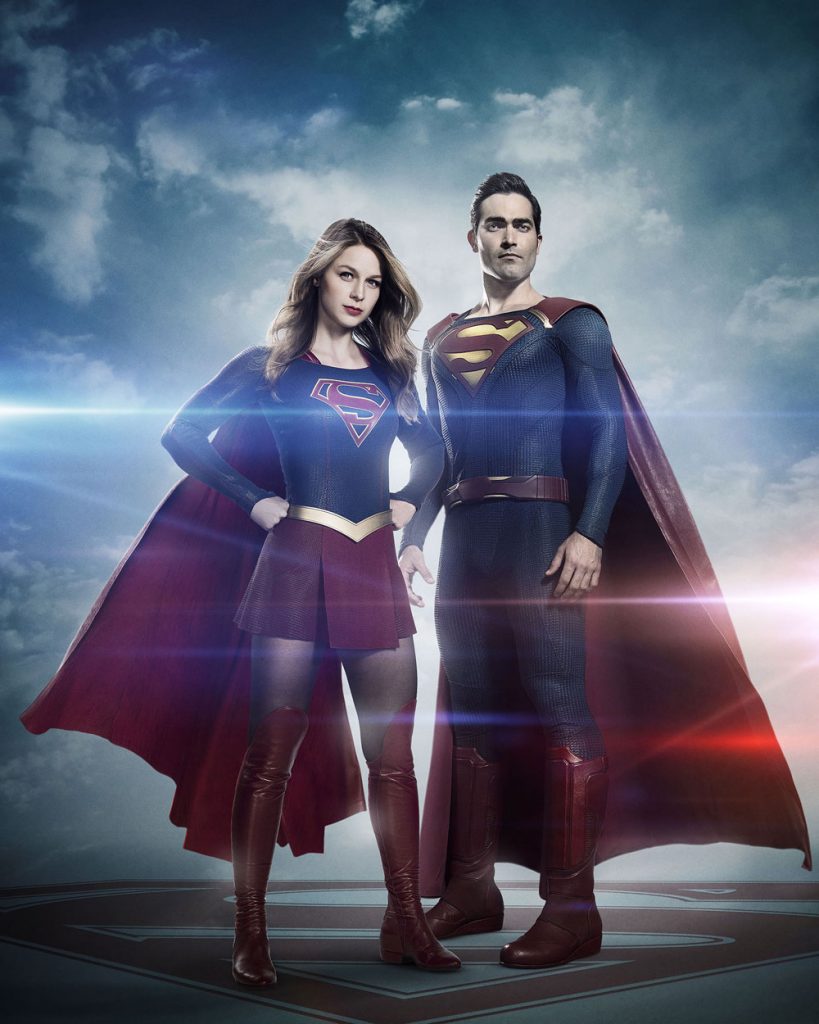 Speaking of Teen Wolf, we got our first look at Tyler Hoechlin as Superman on Supergirl next season. Yeah, not feeling it. He looks like some dude off Tindr who went to a Halloween party dressed as Superman. He's not built enough.
Ghost Rider Robbie Reyes will be appearing on Agents of S.H.I.E.L.D. next season. As someone on Twitter said, he'll probably just be a guy in a leather jacket who has smoke come out of his ears one episode. TV budgets!
Thor: Ragnarok will officially incorporate aspects of the Planet Hulk storyline into the movie, with Hulk's armor on display at SDCC
In Guardians of the Galaxy Vol 2, Kurt Russell will officially be playing Star-Lord's dad in the form of Ego The Living Planet
Reportedly, a reboot of The Rocketeer is being developed with a Black woman as the title character.
Apparently the human stars of Sesame Street have been let go as the show heads in a new direction. I figured Elmo had taken out a hit on them years ago, so I was surprised to learn they were even still around.
Viacom announced that VH-1 Classic will be rebranded as MTV Classic on Monday. The network will air 90s programming, like Daria, Beavis & Butthead and, most importantly, music videos!
Links I Loved
The Wedding Crasher of Lincoln, Neb. – The New York Times
I Need To Move: A Pokémon Go Sob Story – The Workprint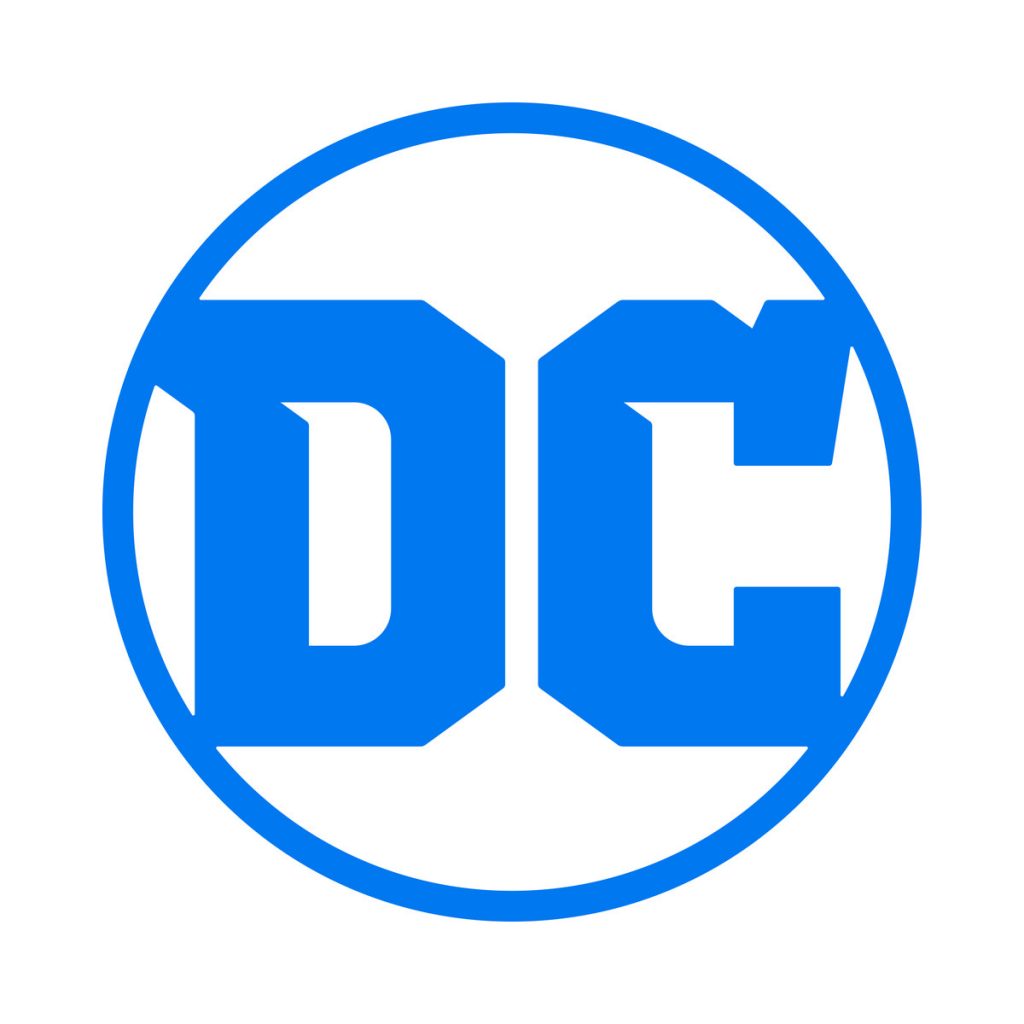 I never thought I'd be saying this, but I think that DC "won" SDCC. They definitely brought their "A" game on all fronts. For the TV shows, we got new trailers showing the effects of "Flashpoint" on the cast of The Flash, while also showing Oliver putting together a new team on Arrow. Speaking of the TV shows, it was announced that Katie Cassidy scored one of those "Berlantiverse" series regular contracts like Wentworth Miller and John Barrowman got. So, even though Laurel's "dead", she'll now be able to pop up wherever she pleases, including The Flash and Legends of Tomorrow.
On the movie front, they made one final push for Suicide Squad with a "remix" trailer that they showed in Hall H. I hate to say it, but I think they're wearing me down. I had said I had no plans to see it in the theater, but now I have a morbid curiosity about it. We also got the trailer for The LEGO Batman Movie, which was exactly what I thought I was gonna get when I watched LEGO DC Comics: Batman Beleagured. That movie was a toyetic disappointment, but this looks hilarious. I love Will Arnett's Batman because he has this comedic douchebaggery to him that just makes everything he does funnier. I can't wait for that to come out.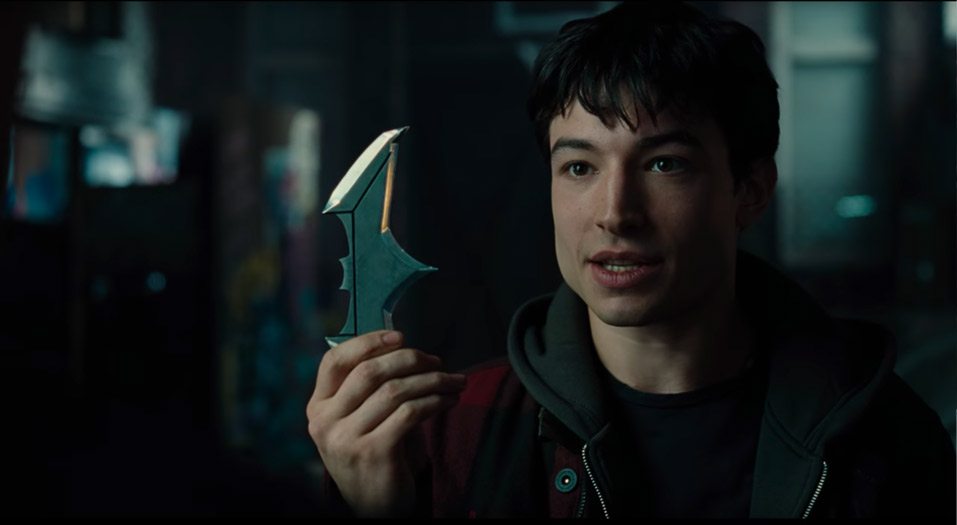 Now for the big boys. I did not like Batman v Superman: Dawn of Justice. I still haven't seen the Ultimate Edition, so maybe I'll change my mind. Or just lose more hours of my life. Still, that movie soured me on the Zack Snyder DC Cinematic Universe. It made me not want to see Suicide Squad, and it made me fear for what a full scale Justice League movie would entail. Then I saw the footage they revealed at SDCC. The movie's only been filming for a few weeks, but it already looks really good. Hell, it looks great. I didn't hate Ezra Miller as Barry Allen as much as I thought I would. I was thoroughly impressed by Cyborg's appearance onscreen. I liked the humor, as the tone didn't seem as dark of Dawn of Justice, even though they're supposedly facing a bigger threat. It was kinda weird seeing Bruce Wayne in the Nick Fury recruitment role, as Batman isn't exactly a "joiner" unless it's his own Bat Family. Still, I can buy it, and roll with what they're trying to do. I am actually looking forward to Justice League, which is not something I could've said back in March.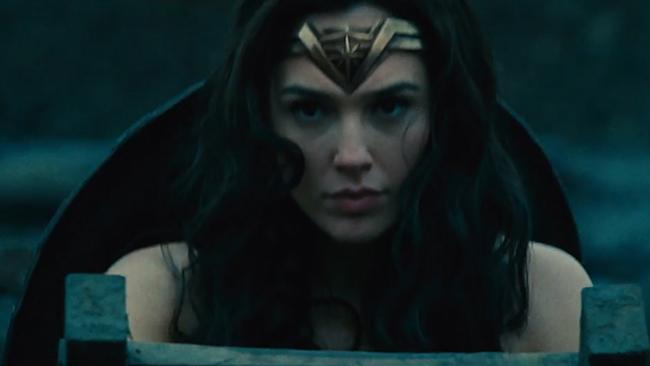 The true gem of all the trailers, however, was the Wonder Woman trailer. It's funny – Whenever people talk about the fact there's a Wonder Woman movie coming, someone tends to always chime in with "It's about time". I also roll my eyes at this person because I never really saw the potential of a Wonder Woman film. I'm the guy who points out there are very few "definitive" Wonder Woman comic runs. To me, she hadn't "earned" a movie, so there was no "about time" about it. Then I saw the trailer from SDCC, and I thought aloud "It's about time". I would never call myself a "Wonder Woman fan", but I'm trying to learn more about her so I can indoctrinate my daughter at an early age, and WW is the gateway drug (kinda like how every early '00s article about comics said you should introduce your girlfriend to comics by having her read Blankets). I went from casual fan to "OH MY GOD WHERE CAN I BUY TICKETS?!" in the span of that trailer. It's amazing how we were all against Gadot when she was first cast, and now I can't imagine anyone else in the role. I did, however, kinda dislike how the lasso was animated, but maybe it'll look better on the big screen. Anyway, I feel like DC ruled Hall H this year – something that's usually a notch on Marvel's belt. For this reason, I think DC Entertainment had the West Week Ever.