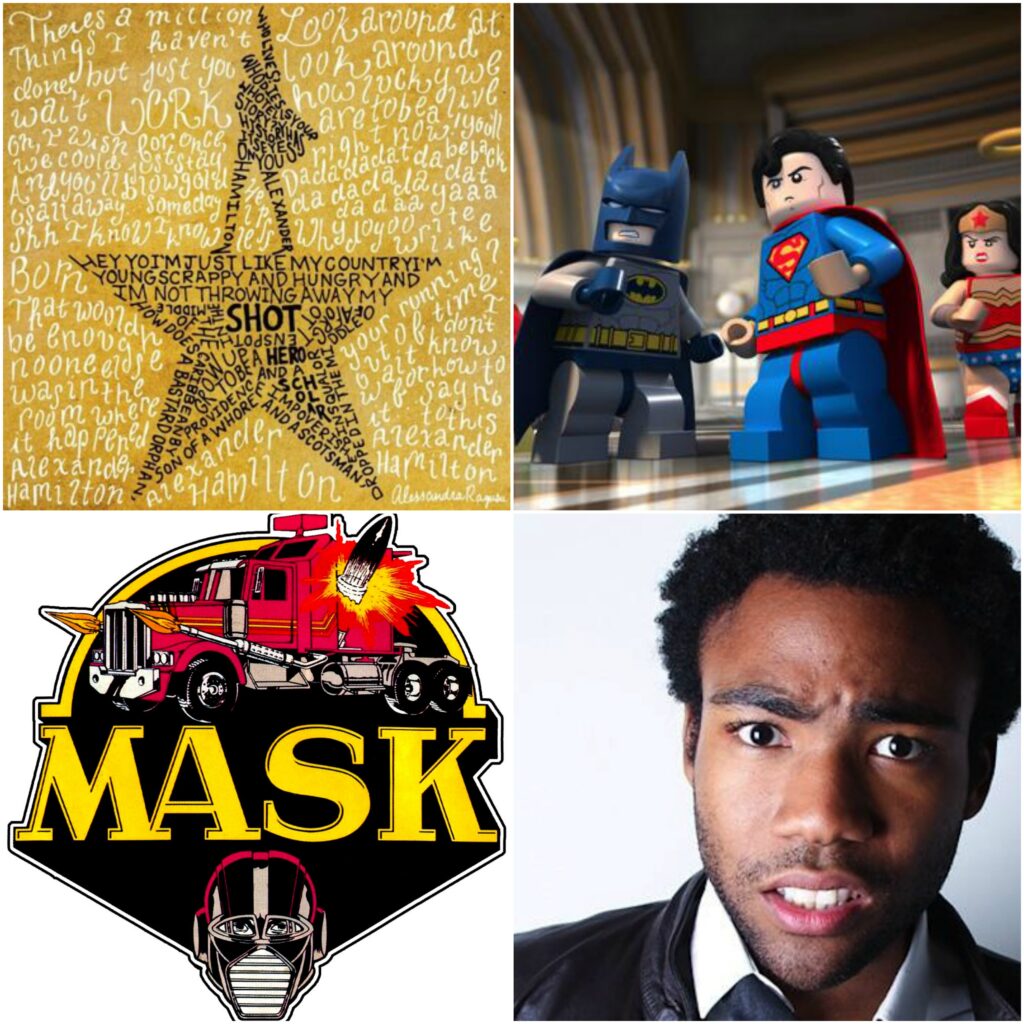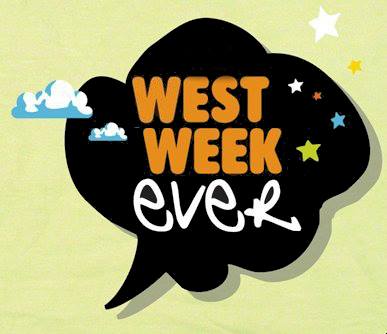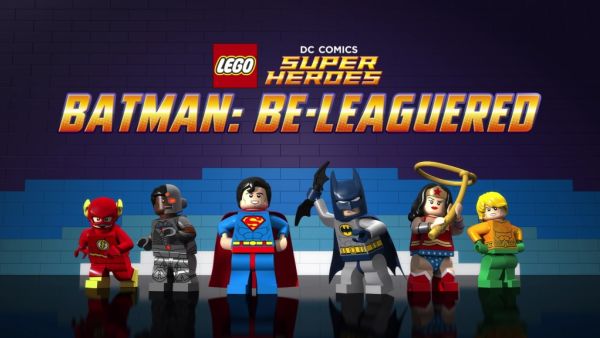 On the movie front, I watched a lot of Lego specials this week. First up was Lego DC Comics: Batman Be-Leaguered, featuring the Justice League trying to recruit the Caped Crusader. Now, my first issue is that I never saw the preceding movie, Lego Batman: The Movie – DC Super Heroes Unite. So, I was unaware that there was a different portrayal of Lego Batman out there. I was expecting the same depiction that we got in The Lego Movie. So, I was majorly disappointed when this wasn't that guy. The biggest issue, however, was that it's really just a 22-minute commercial designed to sell toys. I mean, most children's cartoons are that, but this was just brazen about it. All of the vehicles showcased in the special are existing Lego sets, and the only thing missing from the show was having the Lego set number flash onscreen whenever a set appeared. It was the most toyetic thing I've seen in the past 20 years. The animation just felt like cut scenes from the Lego Batman games. And to make matters worse, it's just a poorly written show. It's got none of the heart of The Lego Movie, and in the end *SPOILER ALERT* it turns out that Bat Mite was the "villain" behind everything. You can't take anything seriously when Bat Mite is involved. It was just a big waste of time.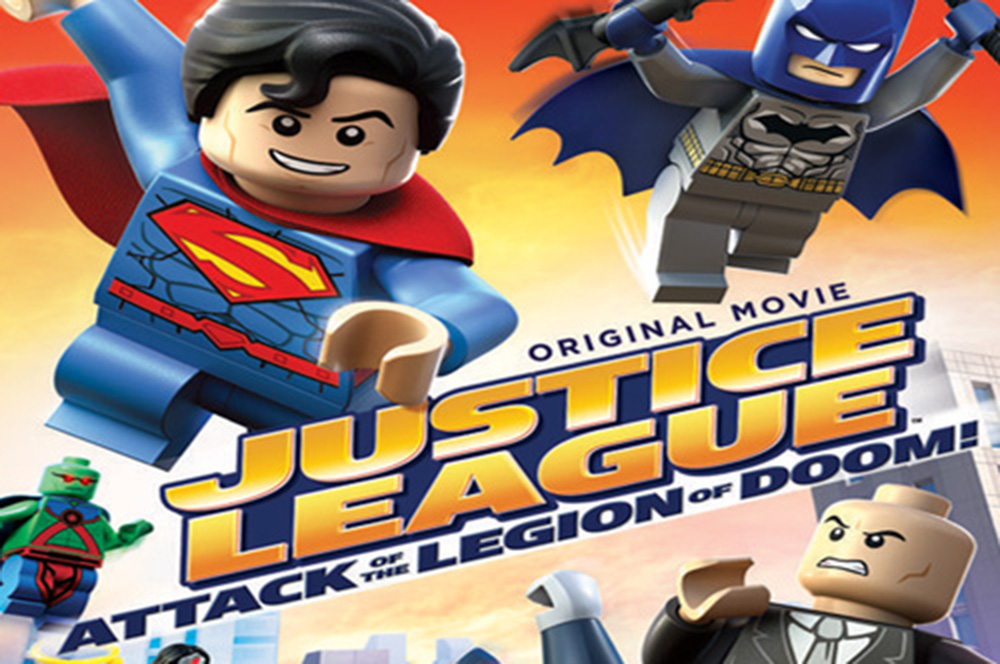 Next up, I watched Lego DC Comics Super Heroes: Justice League: Attack of the Legion of Doom. THIS is what I wanted. I don't watch the Lego TV shows, like Chima and Ninjago, so I have no idea of their quality, but this actually reminded me of The Lego Movie. They actually took advantage of the fact that the world was made of bricks, so when a car exploded, it reverted to a pile of bricks. That kind of detail is what was missing in Be-Leaguered. Anyway, the movie is basically an arms race to see who can get Martian Manhunter on their side to tip the scales in the battle between the Justice League and the newly formed Legion of Doom. Also, the movie focuses on Cyborg, as he struggles to fit in as the rookie of the team. He's young and optimistic, so he pretty much serves as the Emmitt of the movie. Plus, it really made me appreciate Cyborg as a character. I have been vocal in my opposition to his promotion to the Justice League in the New 52 DC Universe. I felt that he was more important and effective as the big brother of the Teen Titans than he has ever been as the junior member of the Justice League. This movie, however, really made me root for him, and I kinda wanna seek out Justice League comics that focus on his role as the new kid on the block. It also didn't hurt that Cyborg was voiced by Khary Payton, who also voices him on Teen Titans/Teen Titans Go! Of course there were some toyetic aspects (like the Batman vs Gorilla Grodd Lego set was on display), but I felt they were more spread out as this special had more time to work with, clocking in at 72 minutes. Anyway, this was really entertaining, and I'd definitely recommend it.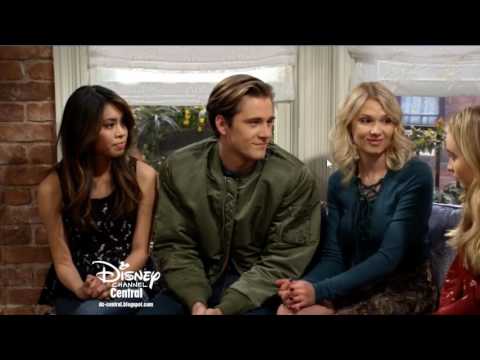 Girl Meets World came back about a week ago, and now the gang's in high school. If I thought this show got heavyhanded last season, I had no clue what I'd be in for this year. First off, it pisses me off that Zay isn't a regular cast member now, considering he's one of "the gang". Anyway, the focus of the premiere was that the kids were supposedly "kings" in middle school, but are nobodies in the big world of high school. I'm not so sure they were kings. I mean, Riley's dad was their teacher and they pretty much got away with anything. Riley's dad is still their teacher, but they're all in a new environment. The oddest part, though, is that they've got these 30 year olds playing high school students, who are determined to make Riley and her friends learn their place in the new pecking order. Now, I'm used to older people playing high school students, but this is just absurd. One dude looks like Jason Segel's less successful younger brother. Meanwhile, I'm starting to feel like the show should actually focus on Riley's little brother Augie, and his friend Ava. Her parents are going through a divorce, and Augie's her support system. They're probably the best actors on this show, and I find that situation more compelling than the whole "High school is scary" plotline. Anyway, I'm gonna try to stick with this show, but I really miss the zaniness of iCarly.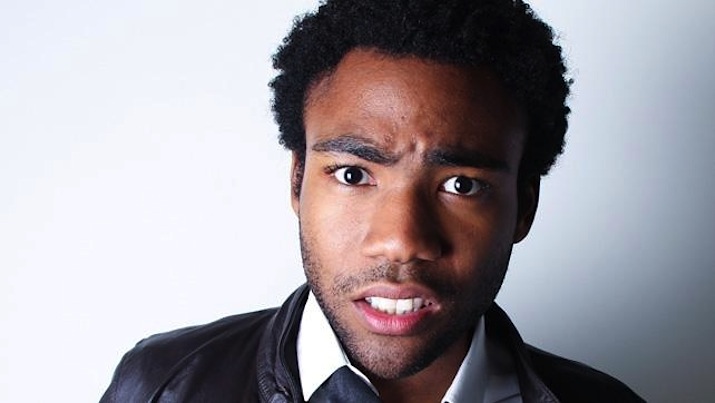 In Marvel news, it was reported that Donald Glover has joined the cast of Spider-Man: Homecoming. Of course, since the #DonaldGloverforSpiderman social media campaign, everyone wants him to be Miles Morales. There's no way 32-year old Glover is gonna play Morales on the big screen. There's been a lot of misinformation surrounding the casting of this movie, as a few weeks ago, folks were saying that Michael Barbieri had been cast as Ganke – who happens to be Miles' best friend. Of course, that's been debunked by the director, but it didn't stop of from getting a few weeks worth of "Why is Ganke white?/Why is Ganke in this movie?" tweets. People are gonna speculate all they want, but it doesn't change the fact that Glover will probably just be playing something like "Mike, the Pizza Delivery Guy". Or "Jack, Who Works In I.T."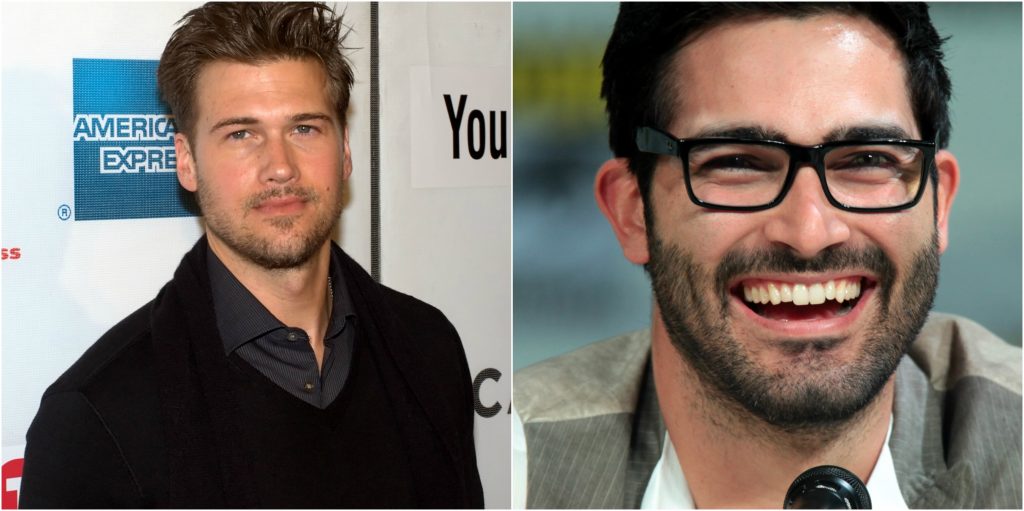 Meanwhile, in DC TV news, it was reported that Nick Zano is joining the Legends of Tomorrow team as Dr. Nate Heywood, the grandson of Commander Steel of the Justice Society of America. In the comic, Heywood becomes Citizen Steel, so it's pretty likely he'll don some sort of heroic identity here, as well. The biggest news, however, is that Teen Wolf's Tyler Hoechlin has been cast as Superman on Supergirl. That casting was FAST! I don't watch the show, so I don't really care, but it seems like that's the sort of thing that has to be earned. You don't just play your Superman card in season 2. That must've been a requirement for renewal: Superman MUST show up or no season 2. Anyway, folks seem to like the show, so I hope his arrival doesn't derail it.


In comic news, we finally got character sketches from the new M.A.S.K. series, as we got quite the surprise: Matt Trakker is Black now! And of course, some people were pissed off about this. Look, I also grew up with a Matt Trakker who looked like a cartoon John Tesh, but that appearance didn't have any impact on his character. Changing him here isn't going to make him any less Matt Trakker, even if they do seem to be going to a more diverse, Fast and the Furious-esque team makeup. To me, Duke from G.I. Joe and Matt Trakker were kinda the same person, so at least this will make them visibly different. All I know is that I'm now a Hell of a lot more interested in checking it out than I was before. Yay, representation!
Things You Might Have Missed This Week
Orphan Black has been renewed for a fifth, and final, season. One day, I'll actually start watching that show.
Kevin Smith has reported that Mallrats 2 will no longer be a movie, but will instead be a 10-episode television series. Since the move from movie to show, there is no news on casting or potential networks.
After Hulkamania ran wild on it in the courtroom, Gawker Media has filed for Chapter 11 bankruptcy protection
Larry David is coming back for a 9th season of Curb Your Enthusiasm. I really hope it doesn't focus on David's renewed career portraying Bernie Sanders, but it probably will.
John Stamos has joined Scream Queens as a series regular. I swear, that man works like he's got several secret, illegitimate children to support.
Wilmer Valderrama has joined the cast of NCIS. Yeah, I don't even know what to make of that.
Helen Mirren has entered the "Fuck It" stage of her career, by reportedly signing on to star in Fast 8.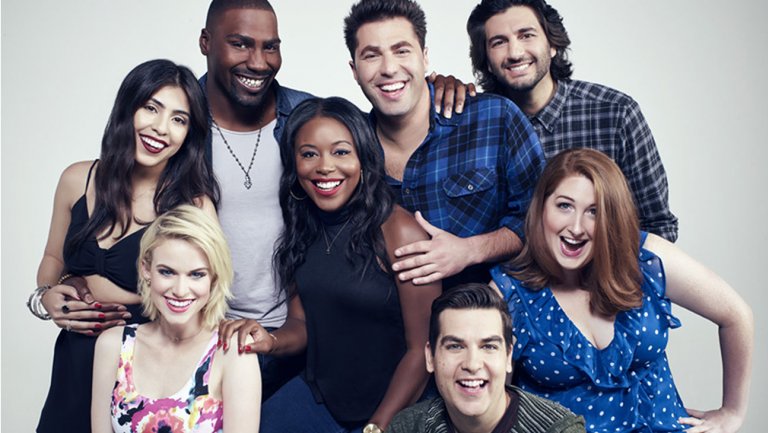 This is the cast of The CW's MadTV revival. Take a close look, as you might be looking at the next Key & Peele. Then again, you also might be looking at the next Artie Lange.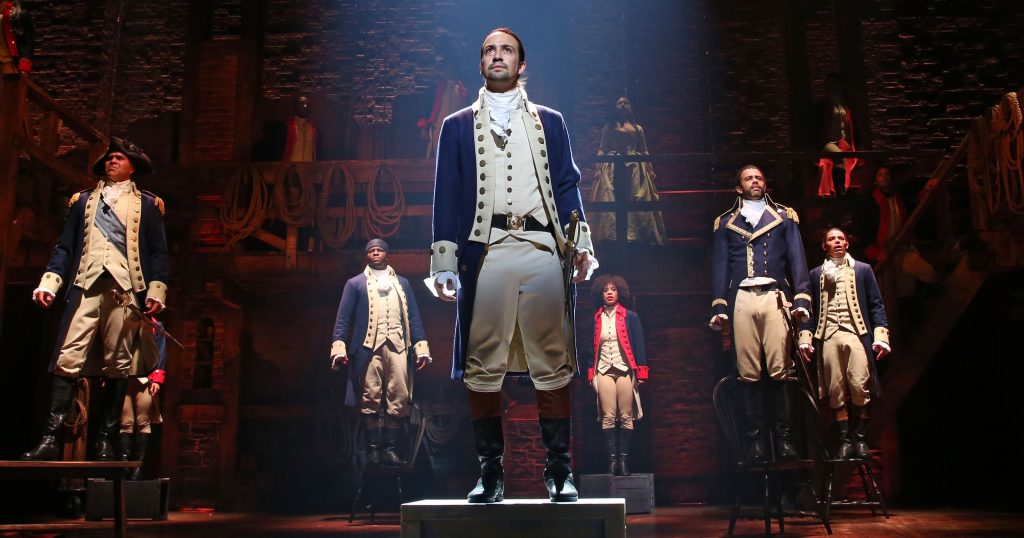 There's a culture war going on in America, and the Broadway show Hamilton is at the forefront of it. Rich people have seen it, while poor people are clamoring to do so. It's kinda like health insurance in that respect. The work of Lin-Manuel Miranda, the show focuses on founding father Alexander Hamilton's life, from immigrant to duel casualty.
Now, I've been known to be something of a "hater" at times. Sometimes justified, sometimes not. So, I was not onboard this show. I mean, it was kinda deplorable to see folks obsessed over a show they'll probably never see. Sure, the soundtrack went platinum, but that's as close as many folks will ever get to Hamilton. Still, this week was all about Hamilton, as the show picked up 11 of the 16 awards it was nominated for at the 70th Annual Tony Awards on Sunday. So, I decided to see what all the fuss was about, and fired up the soundtrack on Spotify. And I LOVED it. Now, let me say that it didn't move me as much as I was moved by Ragtime or Les Miz, but it's a good soundtrack. A lot of repeating themes, but they're strong and catchy, so it's not much of a bad thing. A lot of people know I was an a cappella kid, but many don't realize that I started as a theatre kid. So, I know my way around a Broadway soundtrack. Certain songs just stay with you, though, like the opening number "Alexander Hamilton" and "My Shot". My favorites are probably "It's Quiet Uptown" and the finale "Who Lives, Who Dies, Who Tells Your Story". The latter is a sentiment that I think about often: who's going to tell your story and what will they say? In my case, I hope they say "Yeah, he meant well." Anyway, I'll probably never see the show, but I still got the music, and that's good enough for me (especially since Miranda is leaving the Broadway production on July 9th, so anything after that will be like a "second printing" to me anyway). So, for its 11 Tony wins, and for cracking my hard exterior, Hamilton had the West Week Ever.