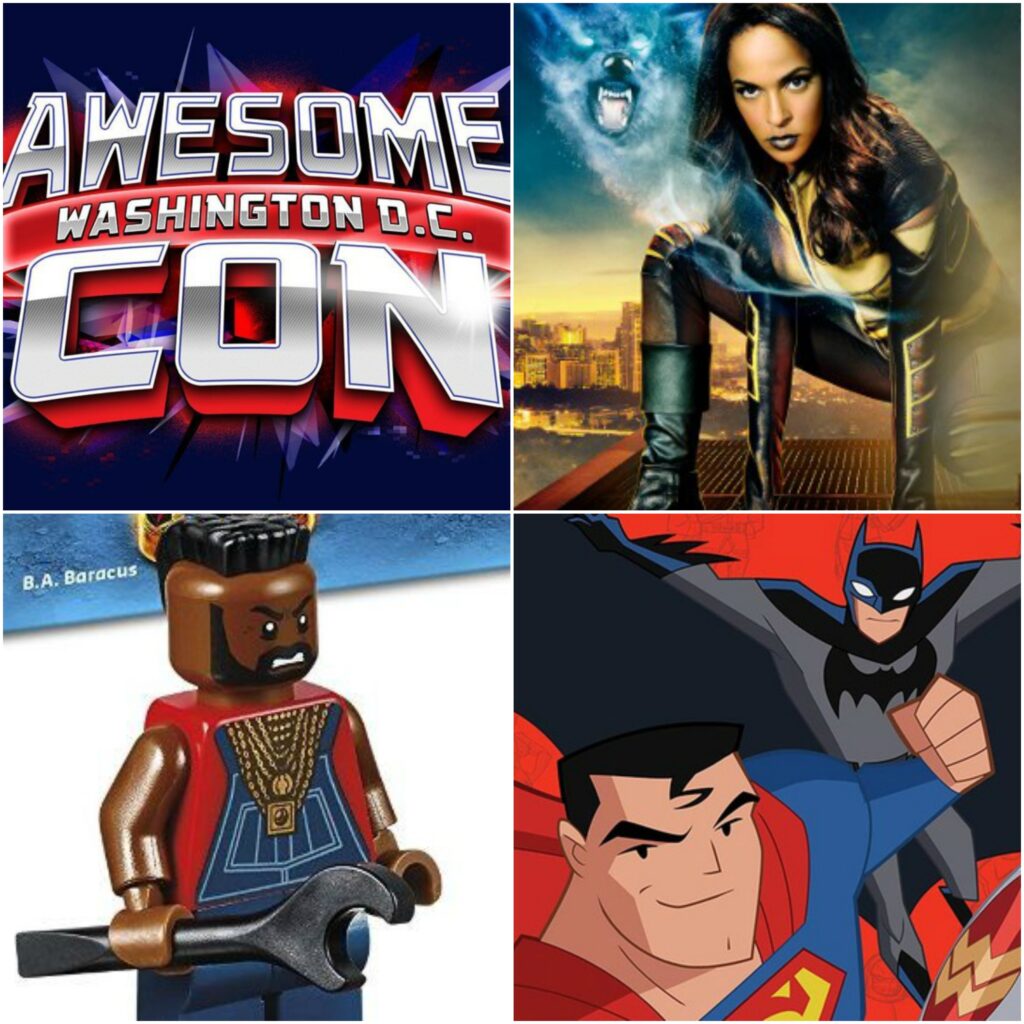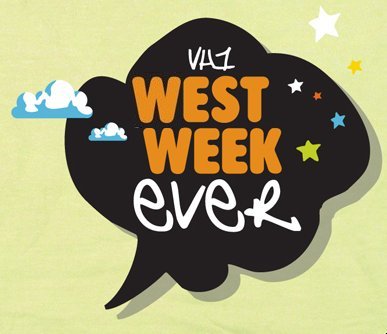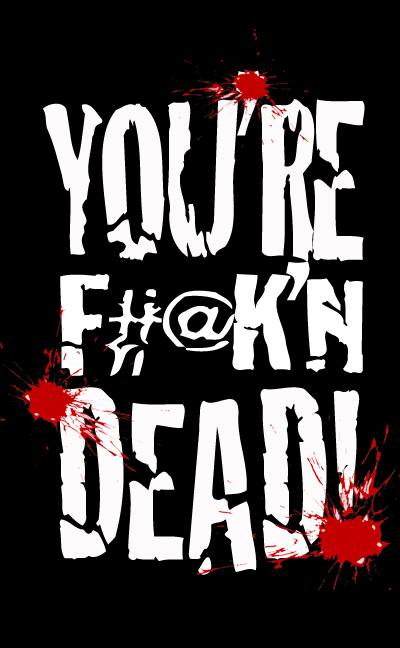 The only movie I watched this week was the world premiere of You're F#@k'n Dead. Written and directed by my good friend, Jay Spence, it's an homage to grindhouse cinema, with a hint of the supernatural. It follows brash Lexi, and her naive sister, Beth, as they end up in a strange town that isn't quite what it seems. When they find out the true nature of the town, they find themselves in a fight for their lives. The film premiered Sunday night as the closing headliner at the DC International Fantastic Film Showcase at the AFI Silver Theatre and Cultural Center. Though I was a fan of Death Proof, I'd generally say this wouldn't normally be my type of movie. That said, I really enjoyed it. It was great to see the fruition of my friend's 4 years of hard work, and I'm really impressed by the finished product. It will be on DVD/Blu-Ray soon, but here's the red band trailer, and if you want to know more, check out youredeadthemovie.com.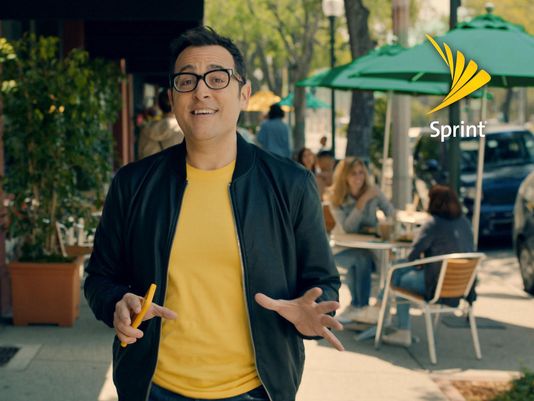 In TV news, the former "Can You Hear Me Now?" Verizon Guy now works for Sprint. Huh. I guess some people might see this as a "heel turn", but I couldn't care less. I've got this weird thing where commercials don't work on me. Like, if I see a commercial for something, it doesn't make me want that item. Hell, commercials barely even register with me unless someone points one out to me. So, it's odd to me that Sprint thinks getting this relic of a pitchman on their side is going to translate into people defecting from Verizon. I mean, if I remember correctly, people hated that guy 'cause he was annoying. If anything, I feel like this would drive more customers to Verizon from Sprint. But what do I know?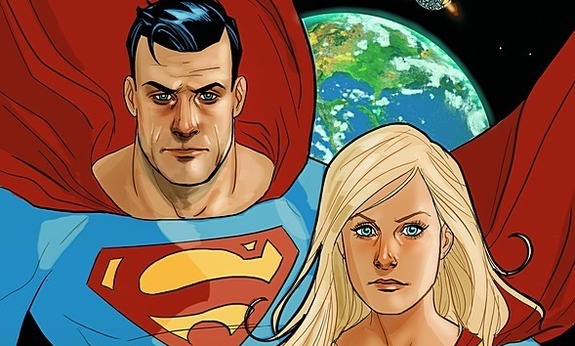 There was also a lot of news in the world of DC Entertainment television. First off, it was announced that Superman would be appearing in season 2 of Supergirl, and casting is underway. A lot of folks are lobbying for Smallville's Tom Welling to get the part, but I really don't want that to happen. I know Smallville had its fans, and it lasted 10 years, but I don't think its quality is on par with the current Berlantiverse shows, so I'd rather forget it than have some unofficial link to it. Plus, I feel like Welling left the role before he could fall victim to the Superman Curse. He probably avoided it because he never put on the suit. Anyway, Superman will be joined by other DC characters, such as Snapper Carr and Detective Maggie Sawyer. Meanwhile, it's rumored that Calista Flockhart's Cat Grant might be bumped to recurring character status.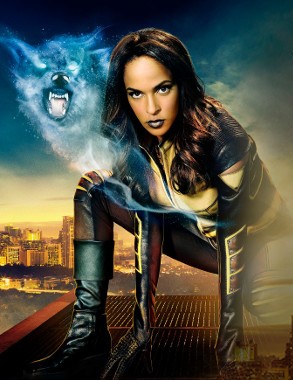 Meanwhile, it was reported that Legends of Tomorrow would be adding Vixen to the cast next season, but there's a catch – it won't be the same character that has been portrayed by Megalyn Echikunwoke on both Arrow and the Vixen animated series. Mari McCabe is a Detroit hero who derives her powers from an animal totem. So, it appears this new character will be a Vixen, but not the Vixen, as Echikunwoke will still be voicing her version of the character in the animated series (her film commitments are keeping her from joining Legends of Tomorrow). I'm not usually one to bark up this tree, but I hope the new Vixen is also a person of color. I mean, we have so few heroes, it'd kinda suck to lose one. Plus, with the departure of Hawkgirl, the team could use the diversity in the form of a woman of color. The character was popular, with some folks saying she deserves her own show, but I say "hold onto your horses" on that one. Let's let the character grow and develop before putting that weight on her shoulders.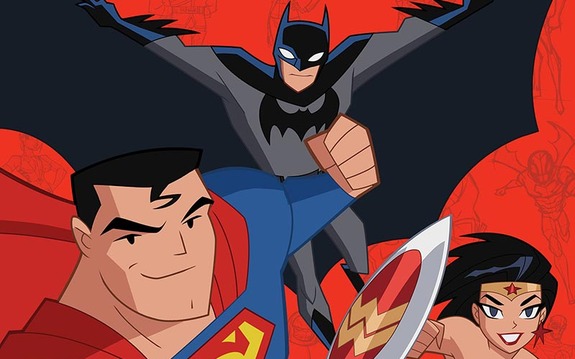 We also got our first look at character designs for Justice League Action, the new DC animated series coming to Cartoon Network. Based on a presentation at the Kre8tif Conference in Malaysia, the show will include characters like Firestorm, Mr. Terrific, Lobo, Blue Beetle, Big Barda, and Harley Quinn (back in her jester costume). Kevin Conroy and Mark Hamill are coming back, so I guess reports of their retirement had been premature. I don't love the character designs, but it's clear this show is geared towards the younger set. The show will consist of 11-minute episodes, like most current Cartoon Network shows, and no premiere date has been announced yet.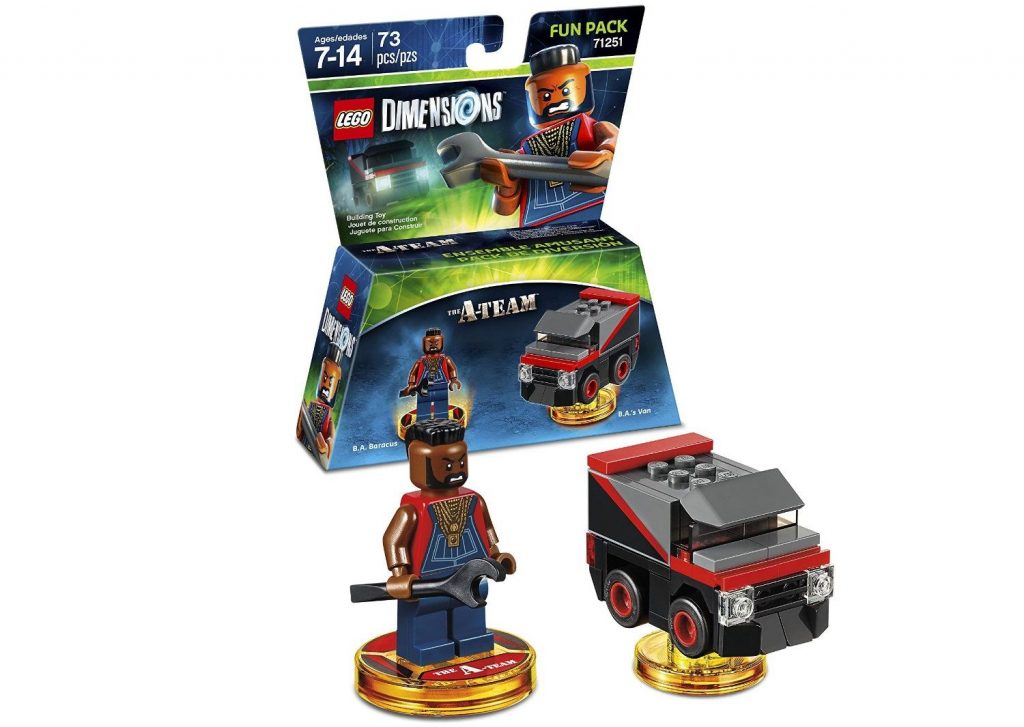 In video game and toy news, the sets for LEGO Dimensions Year 2 were revealed, and they are amazing. LEGO Mr. T!!! Not only will there be an A-Team set, but there will also be sets for The LEGO Batman Movie, Sonic The Hedgehog, Knight Rider (!), The Goonies, Mission Impossible and more. I will most definitely be getting the A-Team and Knight Rider sets.
Things You Might Have Missed This Week
Teenage Mutant Ninja Turtles: Out of the Shadows underperformed over the weekend, only taking in $35 million, despite positive word of mouth
John Boyega has been cast as the lead in Pacific Rim 2, which will be directed by Steven S. DeKnight (Daredevil on Netflix)
The Injustice 2 video game was announced for a 2017 release. I love the first one, even though I'm not that good at it.
Comedy Central announced that Rob Lowe would be the guest at their next roast. Look for a lot of jokes about his sex tape with that underage girl. Oh, you didn't know about that?
It was reported that Mel Gibson is working on a sequel to The Passion of the Christ. The timing is perfect, as Jim Caviezel is gonna need work soon.
My pal, Chris Piers, got DRUNK X-Amining the comic tropes of Chris Claremont's X-Men run. If you're an X-Men fan, this is a MUST WATCH!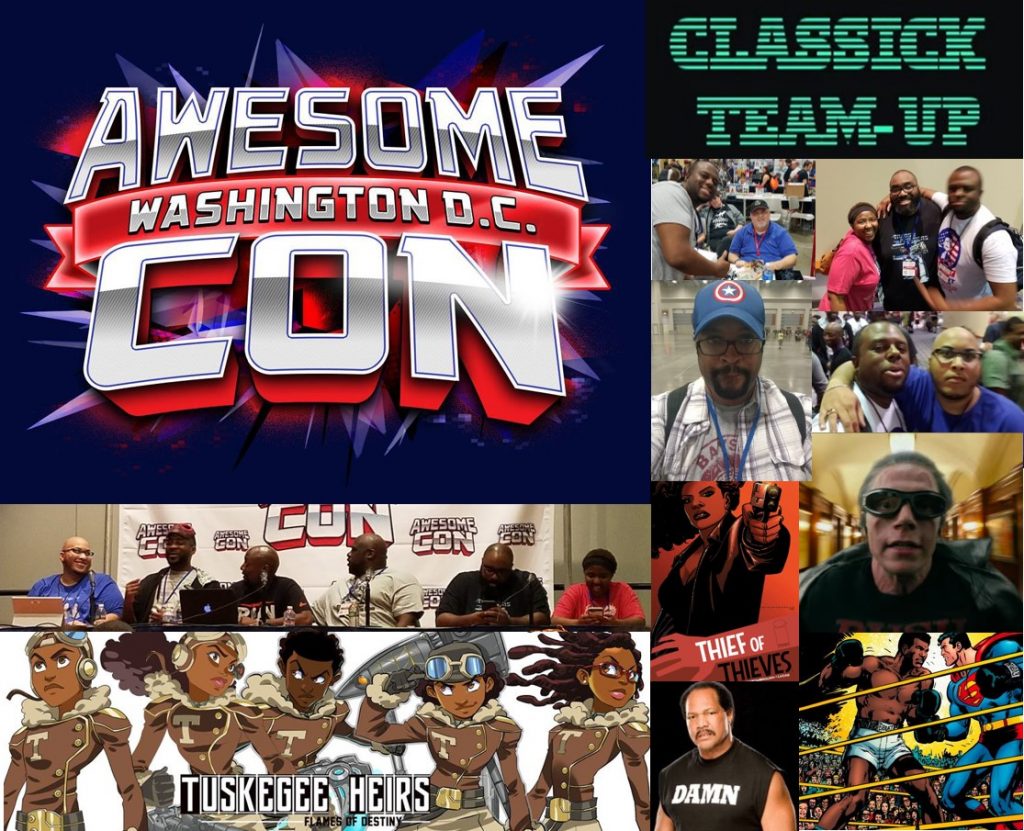 I'd have to say that Awesome Con stole the week. Kicking off last Friday, the show set up at the Walter E. Washington Convention Center in downtown DC, and ran through Sunday. I decided to check it out with my good pal Classick Materia of CSPN Media. We had a great time walking up and down aisles, meeting our favorite comic creators, and chowing down on convention center burrito bowls. Most of the experience was covered on the latest episode of the Classick Team-Up Podcast, so be sure to check that out. Still, there were a few things that didn't make it into the podcast.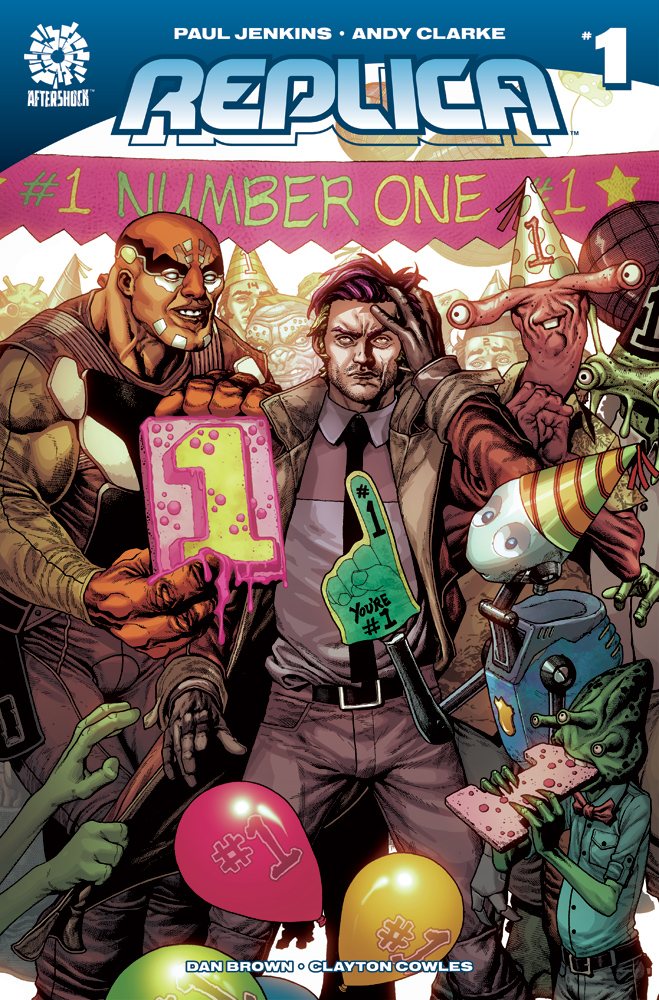 Classick and I got split up at one point, and I found myself at the Aftershock Comics table in front of writer Paul Jenkins. If you're not familiar with him, he wrote Wolverine: Origin back in 2001 that finally revealed the character's history. He also co-created Marvel character The Sentry. Anyway, as I walked up to his table, he was scanning the side of a juice box with his phone. He noticed me, and immediately went into infomercial mode, telling me about this great new app that's been helping him lose weight. Turns out it was My Fitness Pal, which I've already been using for the past 6 months. I told him this, but he glossed right over it, as he demonstrated how easy it was to simply scan the barcode and have the app input all of the nutritional information. He told me that he'd cut out sugar and bread, and that the weight was just falling off. He said that it's not just about what you eat, but also when you eat it. He was like a born again Christian with this thing! We never even talked about his comics. He signed my copy of Replica that I had coincidentally purchased from a dollar box earlier in the day, and sent me on my way. Great guy, but such an odd experience.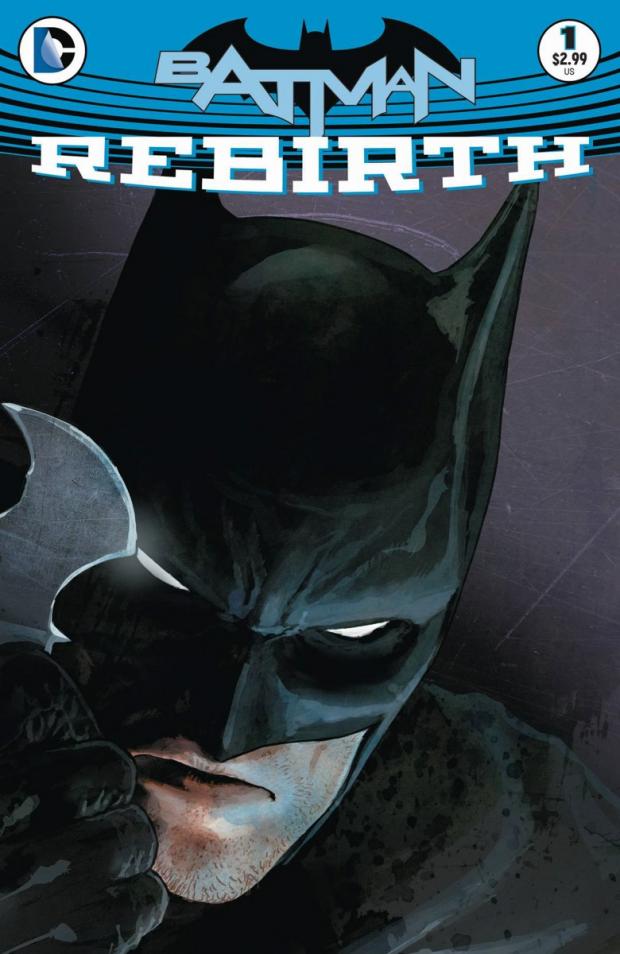 Next up, I met Tom King, who's currently writing The Sheriff of Babylon, as well as starting on the Batman title. As I went up to his table, I told him that I was a big fan, and he said that he recognized me. I didn't think we had met, but then remembered I had met him at NYCC last year. Still, there's no way he remembered me, and I'm sure he says this to all the boys. Anyway, the con had been selling an exclusive cover of Batman: Rebirth #1, but it was the same cover as the normal book, only it had "Awesome Con" on it – for TWENTY dollars. Fuck that noise! I went back to the Big Planet Comics booth, and picked up a copy of the regular edition for $3. I promptly went back over to King, and had him sign it. I also told him that I enjoy The Sheriff of Babylon although I have no clue what the Hell is going on. Like, the characters are interesting and compelling, but I'm totally lost on the plot. I mean, I couldn't even really explain it to you, except for the fact that it's set in post-Saddam Iraq. He laughed and said that he had just been thinking about possibly including a recap in an upcoming issue, just to make sure everyone was on the same page with the story. I told him I was looking forward to his Batman run, and went on my way. Really nice guy!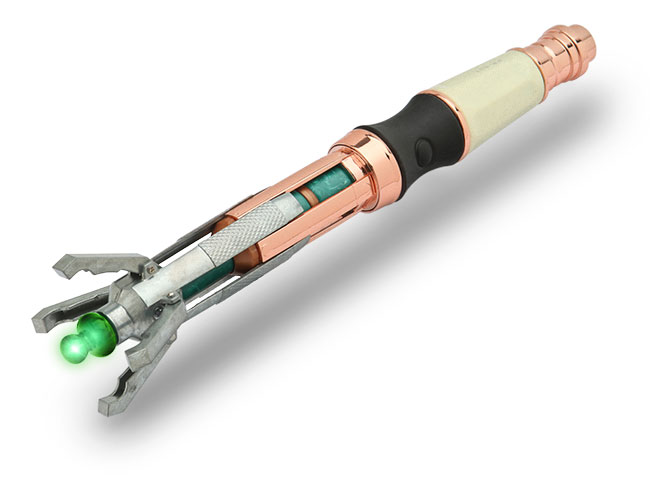 While walking around, Classick and I started talking about Doctor Who, trying to figure out what the appeal is about that franchise. He said that it was the scarves. I said it was the dildos. Sure, they may call it a "sonic screwdriver", but I wasn't born yesterday! That's a fancy space dildo. So, as we laughed about this, an idea hatched in my head. I'd like to introduce you to my new Tumblr, Scarves and Dildos: The Magical World of Doctor Who.
Anyway, for more tales of our time at the con, check out the podcast. In any case, I think the show set the tone for the week, and that's why Awesome Con had the West Week Ever.