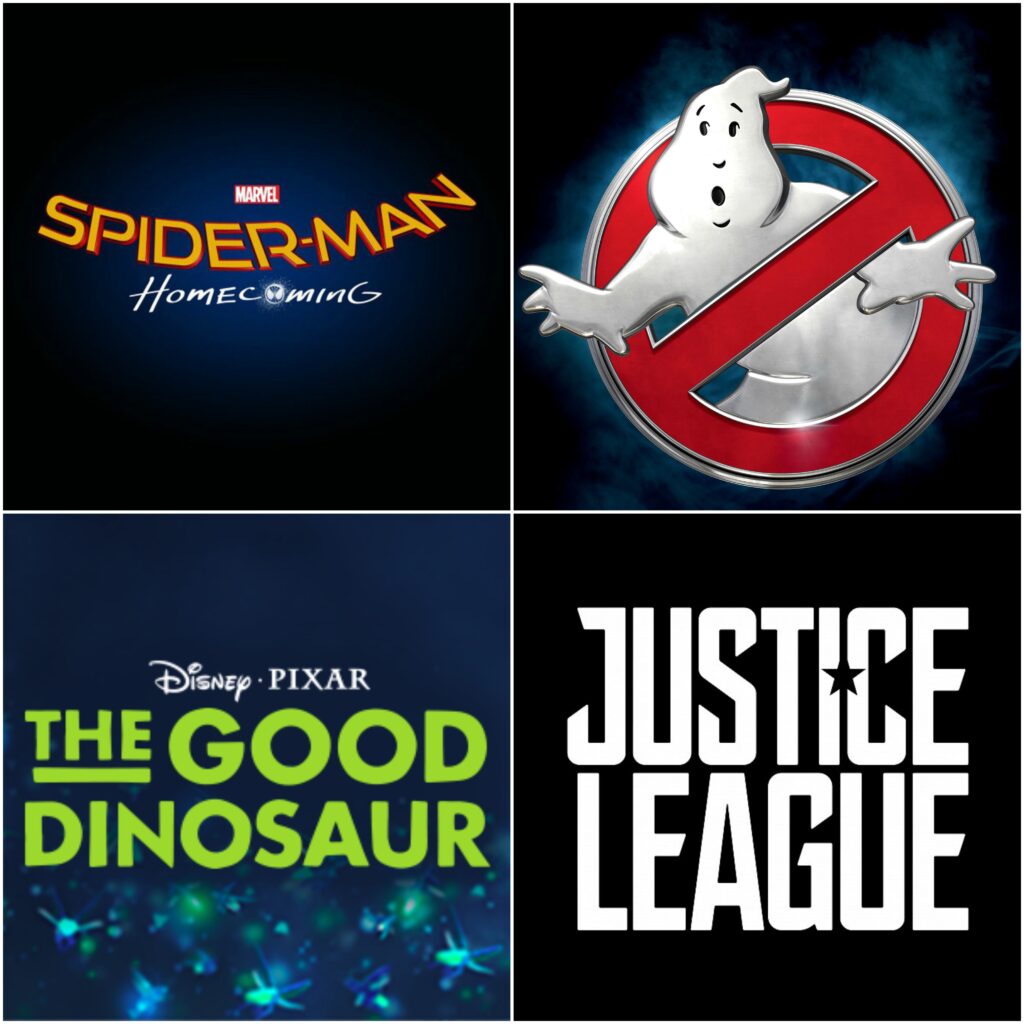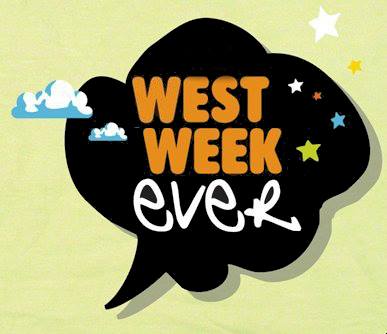 We've got a lot to talk about this week, so let's get to it, shall we?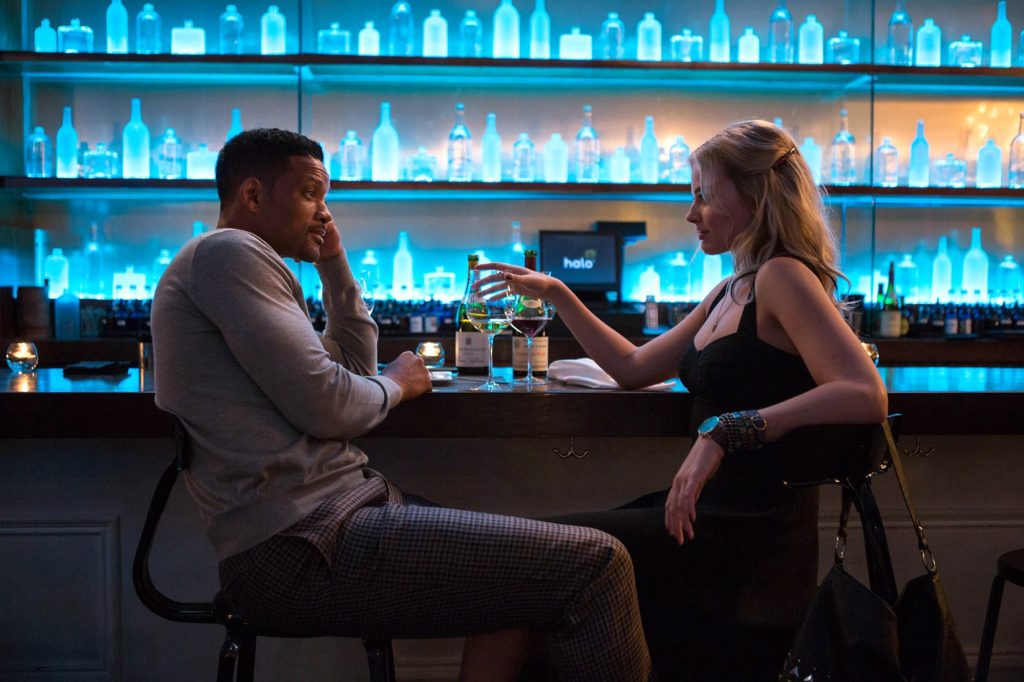 On the movie front, the first thing that I watched was Focus, starring Will Smith and Margot Robbie. Smith plays a con man who takes Robbie under his wing from chump change jobs to the real money jobs. It was entertaining enough, but it just felt like another movie where Will Smith played a version of himself. He never really immerses himself in his roles. Each role is just an alternate timeline version of Will Smith. In this timeline, he wore really nice suits and had an S-Curl. Robbie was fine enough, but I don't get why she's the new It Girl. I guess I still need to see The Wolf of Wall Street for that. My problem with heist movies is that my brain doesn't work fast enough to process what's going on with the plan. I just blindly accept whatever they're telling me, and then I end up overanalyzing it once the movie's over. I'm basically the guy trying to figure out how the magic trick works. Anyway, it was engaging, but it's also got some twists where you can't really watch it a second time. Nothing on a "Keyser Soze" level, but I think a second viewing would be affected by what I know now, having already seen it. Anyway, it's not a bad way to kill an hour and a half.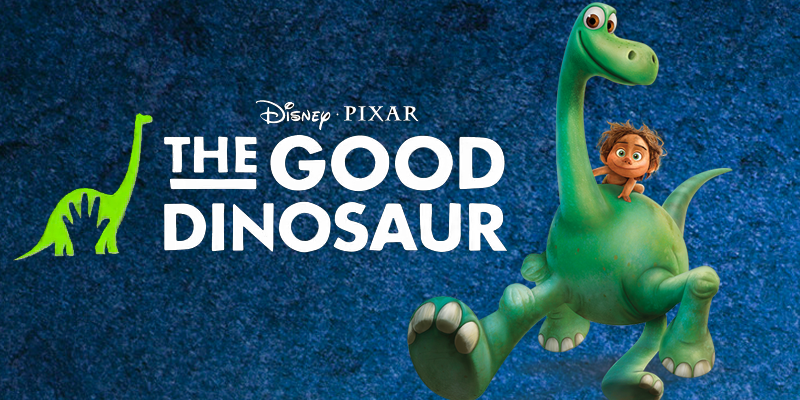 Then, Lindsay and I watched The Good Dinosaur with the baby. Since she's only 14 months old, she kinda watched it while busying herself by climbing on shit. I could think of much better names for this film. For example, it could've been called The Dinosaur King, since it's really just a working class version of The Lion King. Or it could've been called Dino Falls, because it sounds like the name of a town, but it's really because the main character, Arlo the dinosaur, spends a lot of time falling off shit. He falls off cliffs, mountains, etc. It seems like every 10 minutes, he's getting back up from something, so at least he's tenacious! Anyway, the story's about Arlo, the weakest of a dino family, who ends up lost and has to find his way home. On the way, he befriends a caveboy who he initially thought was his enemy. Together, they protect each other in the treacherous environment. It's got all the Disney tropes you love: dead father, inspirational ghost of dead father, gang of stupid, antagonistic predators. Seriously, the only thing missing was a catchy song or phrase to put on T-shirts ("Hakuna Matata" or "Ohana", anyone?). Still, even though it's not considered one of Pixar's best, and I felt like I'd experienced that story before, I still really enjoyed it. To be honest, I think I liked it more than Inside Out. Maybe it was the hype surrounding that movie, but I just don't get what you people saw in that film that was so emotional. I was far more touched by the friendship between Arlo and "Spot" than I was about anything going on in Riley's life. So, you probably didn't see it when it was in theaters (it was Pixar's lowest-grossing film), but I think you should definitely check it out now that it's On Demand and on DVD.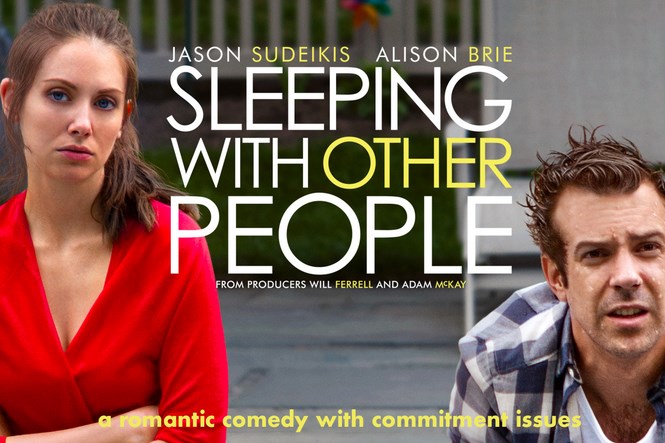 Finally, I watched Sleeping With Other People, starring Jason Sudeikis and Alison Brie. Sudeikis and Brie lost their virginity to each other in college, and then meet up again almost 15 years later at a meeting for love addicts. It seems that neither has been able to have a successful relationship since college, and they sort of become each other's support system. Meanwhile, everyone around them knows they ought to be together, but they just won't pull the trigger. It was a funny movie, with a great cast of funny folks. The part that I loved was that many of them had worked together before, so I kept thinking of this as an extension of those other roles. For example, Brie's character was cheating on her boyfriend with Adam Scott, so I kept thinking of those Smirnoff commercials with the two of them. Or Sudeikis's business partner is played by Jason Mantzoukas , better known as "Rafi" on The League, and his character is married to Andrea Savage, who played Rafi's girlfriend on The League. I love little things like that. Anyway, it's a romantic comedy, so you know how it ends. Plus, Brie must've had a no-nudity clause in her contract, as there was a bra-on sex scene, so that was a bummer. Still, everyone's got great chemistry, and I enjoyed it.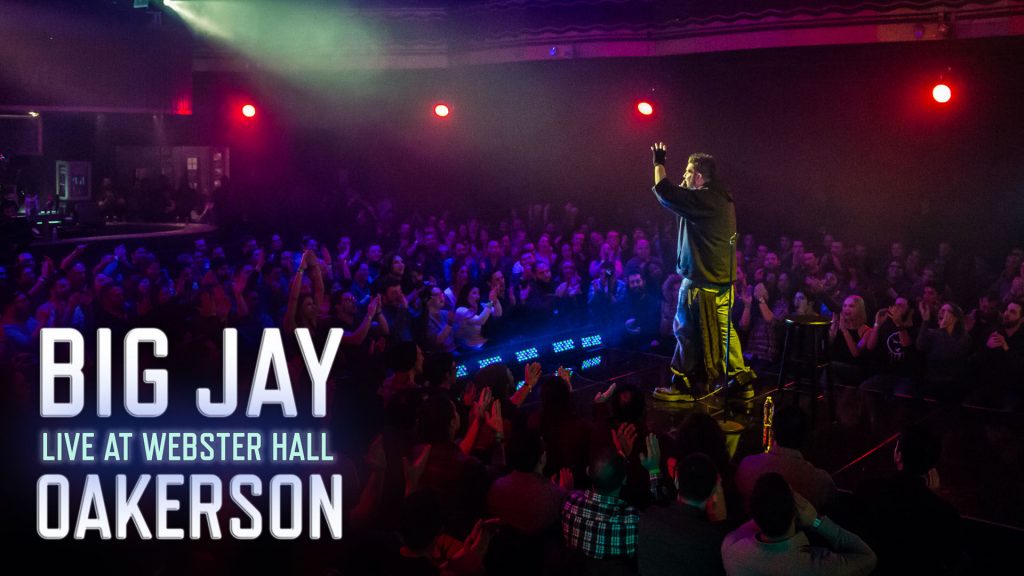 On the stand-up comedy front, I was eagerly anticipating Big Jay Oakerson: Live At Webster Hall, which premiered last Friday night on Comedy Central. I've recently heard about folks getting too familiar with podcast hosts because they feel like they know them, and that's exactly how I feel about Big Jay. Seeing as how I listen to him twice a week on The Bonfire, I guess I'm starting to think he's my friend or something. Crazy, I know, but I do think we'd get along famously. Anyway, for that reason, I was really happy for him that his one-hour special was finally seeing the light of day. It was a great hour, and he's truly is the master of crowd work. He doesn't even have to prepare that much material because he just engages the audience, and he's quick on his feet. It was definitely one of the better specials I've seen recently, but I might be biased since I'm a notch away from being a stalker here.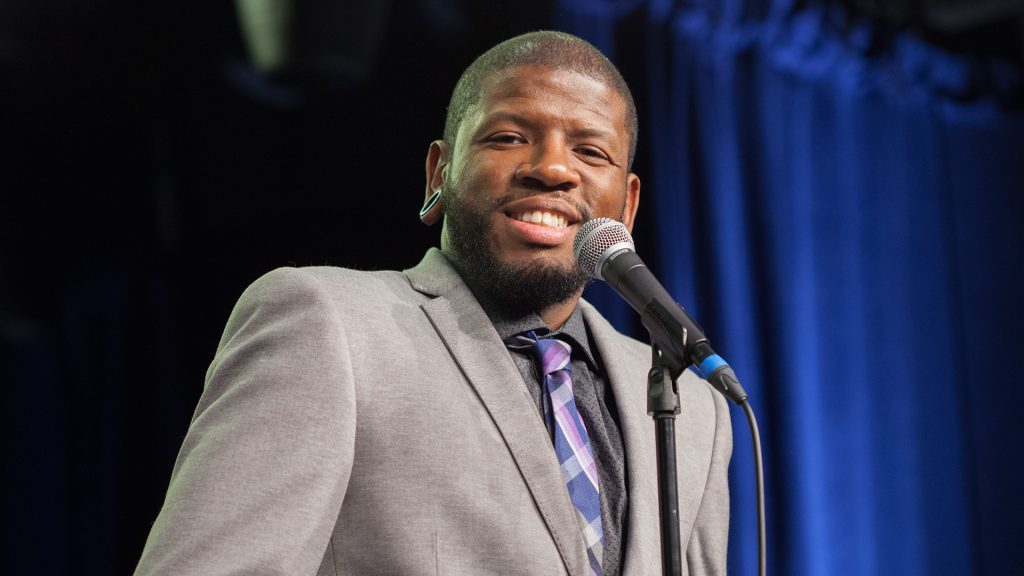 Then, I caught Quincy Jones: Burning the Light on HBO. No, not that Quincy Jones. If you're not familiar with Jones, he gained a lot of attention last year when he appeared on The Ellen DeGeneres Show. You see, he's got terminal cancer, and only has about a year to live. He wanted to spend that time touring and doing comedy. Ellen hooked him up and got HBO to give him a one-hour special. He had some funny bits, but it felt like he was still workshopping some stuff. It wasn't a tight hour, and his crowd work struggled a bit because of a weird audience. It almost felt like they were there out of charity, as they knew his situation, and would kind of laugh at stuff that wasn't that funny. I feel like he probably could've had a strong half hour on, say, Comedy Central's The Half Hour, but he's not ready for a full hour yet. Sadly, time isn't something that he has a lot of, so I guess he had to strike when the opportunity presented itself. It's worth a watch, but go in knowing that it's not going to be the most polished special you've seen.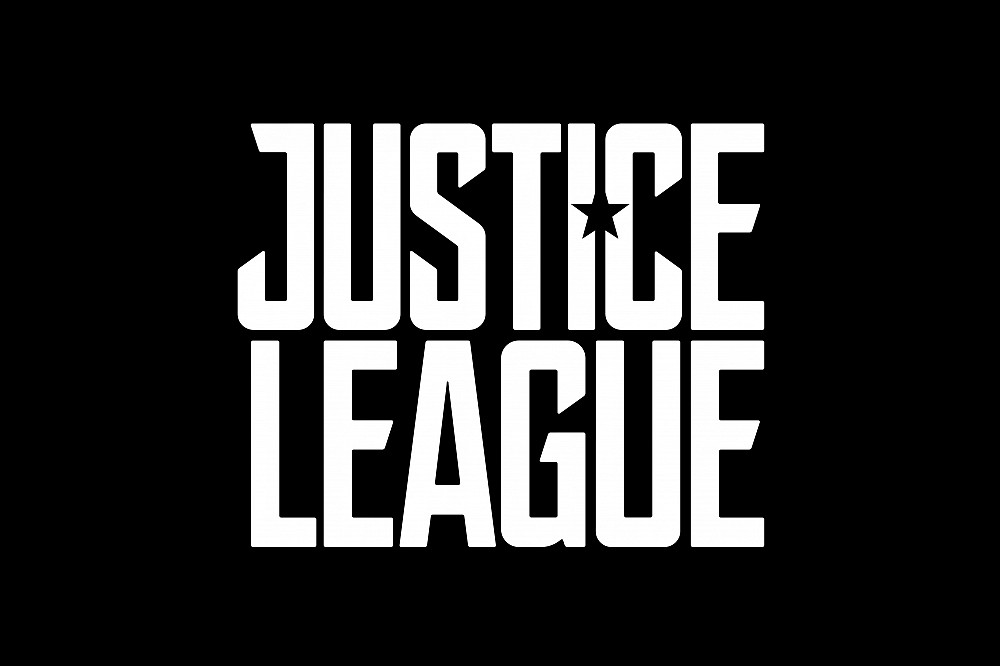 In DC movie news, the logo was revealed for the Justice League film. In order to curry favor with the press, director Zack Snyder invited basically every major news outlet to a site visit recently. Though the movie is only 30 days into a 100 day shoot, reporters got to tour the set and talk to Ben Affleck. And of course, all of the folks who were invited are now positive about the movie, saying that Ezra Miller's Flash will be a surprising bright spot of the film. It seems the Snyders basically brought the press to them for their Apology Tour, but everyone's drinking the Kool-Aid. An interesting tidbit came out of the visit: though originally reported as a two-part film, producer Deborah Snyder said that Justice League is ONE film. So, that now means that DC has an open release date in which they can slot something else. It's also rumored that The Flash will be more of a team-up movie with Cyborg, making me think that the Cyborg movie might be inching its way off the table.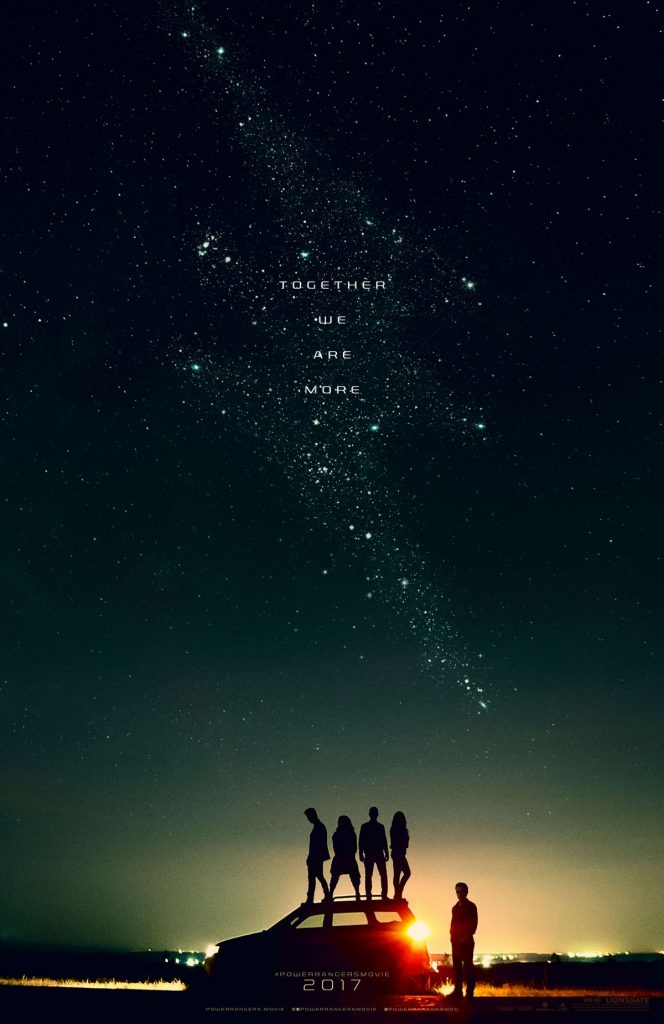 In Power Rangers movie news, a PR alum comes home as Bryan Cranston has been cast as the Rangers' mentor, Zordon. Cranston voiced a few of the monsters of the day back during the Mighty Morphin days. I wouldn't call this a casting "coup", but it really does come out of nowhere. Meanwhile, Lionsgate released the teaser poster for the film, and it's the most Lionsgatey thing that Lionsgate ever Lionsgated. If you're not familiar with Lionsgate's output, their highest grossing movies are angsty young adult novel adaptations, like Divergent and The Hunger Games. And that seems to be the tone they're going for here, which I was afraid of. It looks like the poster for a show that would air on The CW or Freeform. Yeah, I see the lightning bolt in the stars, but that's not doing it for me. There's gonna be problems marketing this film, as PR typically isn't for the YA set, while this doesn't look like something kids want to see. I know it's just a teaser, but I'll be interested to see how they handle the marketing going forward. Right now, this just looks like the back cover of an Abercrombie catalog…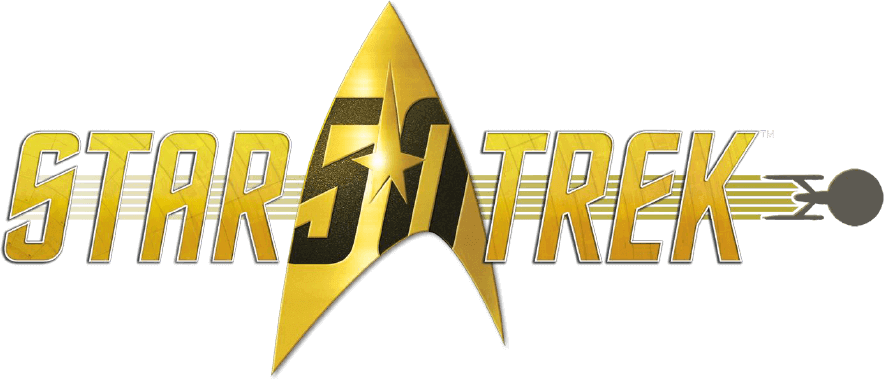 In Star Trek news, CBS/Paramount has issued official guidelines for fan film productions going forward. Ever since the drama with the Anaxar fan film, resulting in a lawsuit from CBS/Paramount, folks have wondered how fan films would be handled in the future. Well, now they know. And some folks are up in arms about the guidelines, but I've seen some pretty dreadful Trek fan films, and I know that CBS/Paramount are just trying to protect their IP. There are some interesting rules here, though. For example, no one who has ever appeared on Star Trek can be in your fan production, as it must be cast entirely with amateurs. So, no more Walter Koenig and Tim Russ cameos. And you can't have Star Trek in your title, but you MUST include a subtitle that says "A Star Trek Fan Production". And if there are commercially-available costumes or props, you can't use bootleg versions, but must use the store-bought equivalent. So, no more homemade Starfleet costumes. These rules are really going to shackle the hands of fan film producers, but I think abiding by them will result in a higher quality product. I guess time will tell.
Things You Might Have Missed This Week
Fall Out Boy and Missy Elliott released "Ghostbusters (I'm Not Afraid)". Ray Parker Jr's career is rolling over in its grave!
It was revealed that season 3 of The Flash will loosely adapt the Flashpoint storyline from the comics
Sony revealed plans for the animated Ghostbusters: Ecto Force. The show will focus on a team of Ghostbusters in the year 2050. Yeah, not quite sure why they need a time jump, but it is what it is. It just has shades of Stargate Infinity and it makes me sad.
FX has renewed Archer for 3 more seasons, which is surprising since that show seemed to be winding down. One of these days, I'll actually watch past season 1.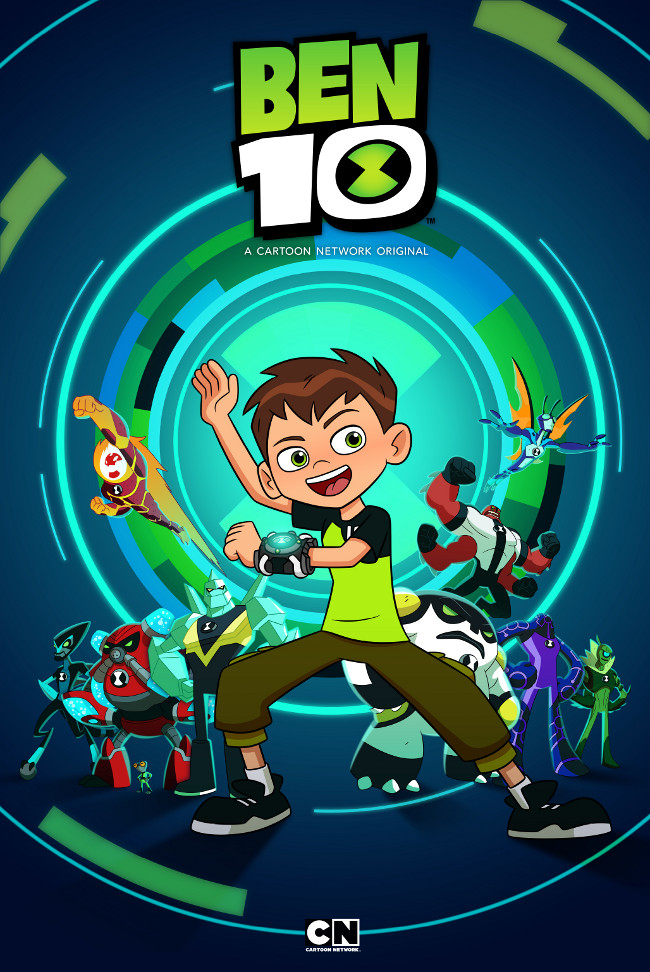 The Ben 10 reboot will debut on Cartoon Network in North America in 2017, while Playmates now has the toy license. As you can tell from the art, this version seems to be targeting a slightly younger audience than the last show.
Jamie Chung has been cast as Valerie Vale for next season on Gotham. Apparently, shes Vicki's aunt. This fucking show…
Former Wonder Woman star Lynda Carter has been cast as the President in the next season of Supergirl. And that's STILL not enough to make me interested in that show.
After already renewing the show for a second season, HBO decided to cancel the low-rated Vinyl.
Maisie Richardson-Sellers has been cast as Vixen on Legends of Tomorrow, where she will play the grandmother of current Vixen Mari McCabe, played by Megalyn Echikunwoke
Comic writer Mark Millar announced ongoing series for Hit-Girl, as well as Kick-Ass: The New Girl. The latter will feature a young Black woman taking on the mantle of Kick-Ass. One day, I'll actually get around to reading the finale of the last guy who wore the suit.
My pal Chris Piers is at it again with the Comic Tropes videos. This time, he tackles polarizing artist Rob Liefeld and an increasingly hot assortment of peppers. Check it out!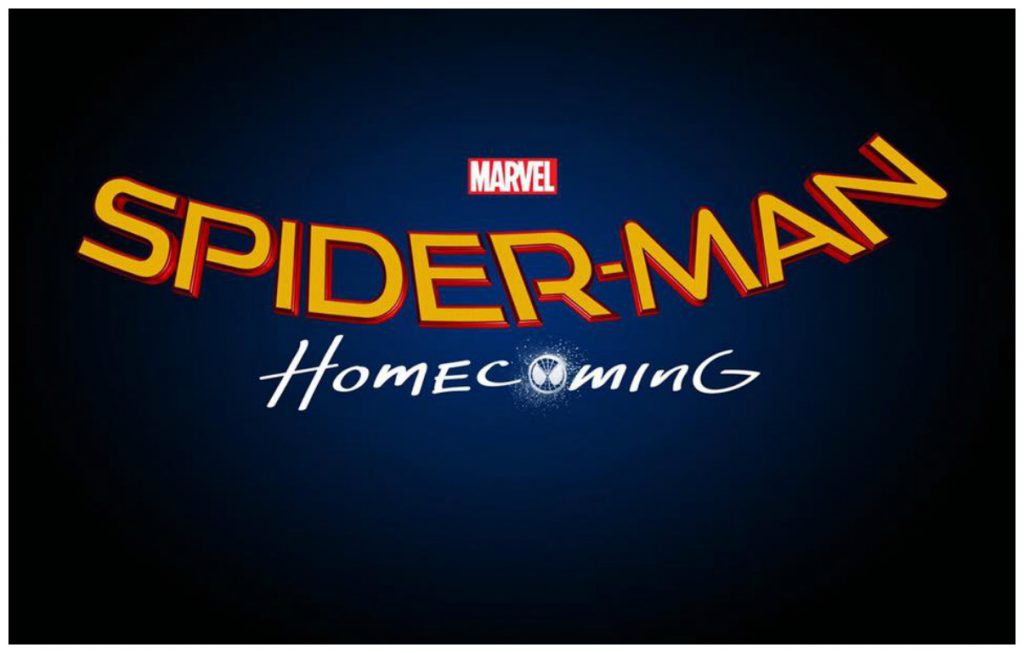 This week, each day brought us more casting news about Spider-Man: Homecoming. At first, we learned comedian Hannibal Buress had joined the film. Then, Abraham Attah, from Beasts of No Nation, joined the cast. Then Bokeem Woodbine. Then Laura Harrier. And then Garcelle Beauvais. I joked on Twitter that the casting mandate for this movie is clearly "Get all the Blacks who aren't already in that Black Panther movie!" So, if you're a working Black actor in Hollywood, you probably had the West Week Ever. And if you didn't, just sit by your phone. The call is coming!