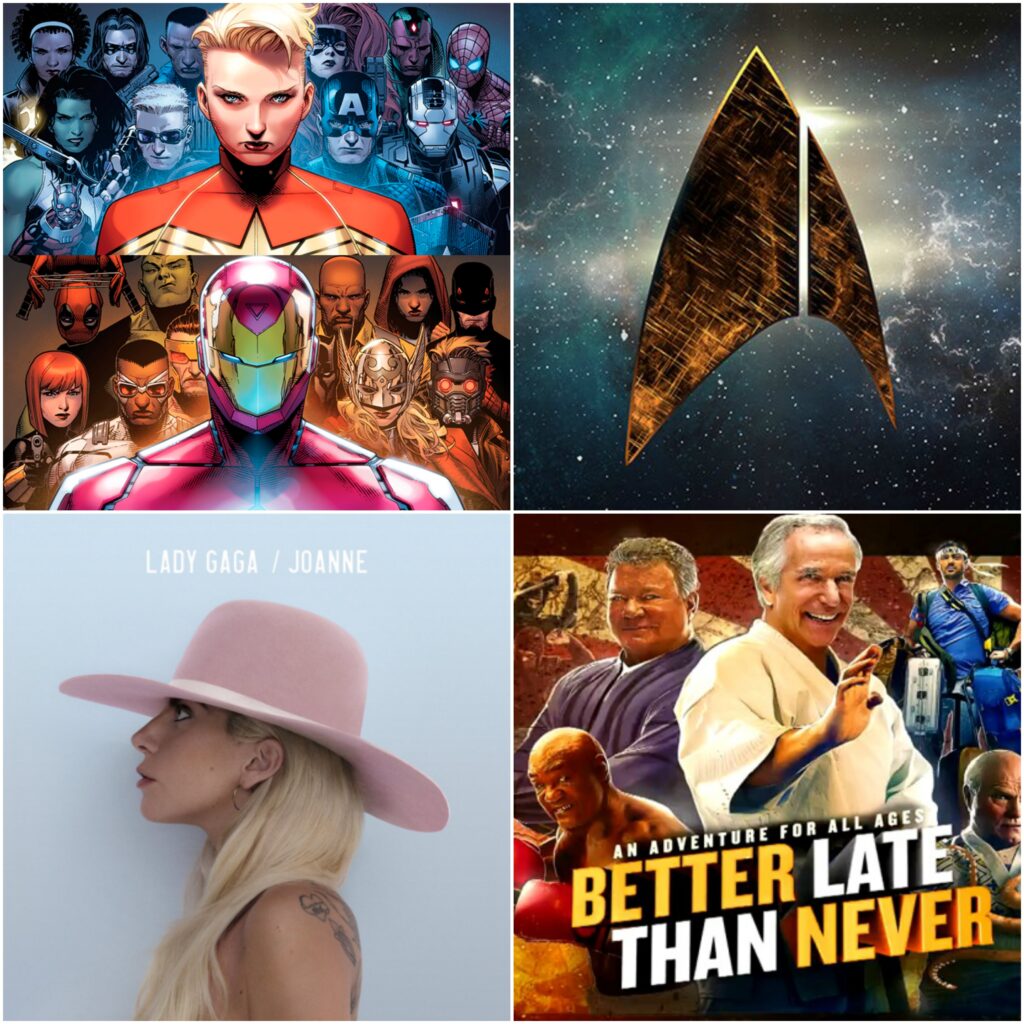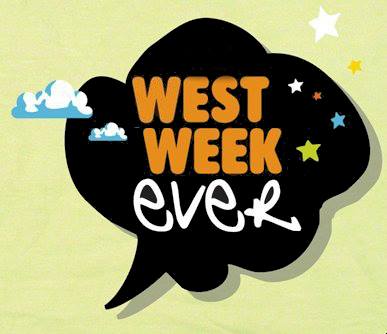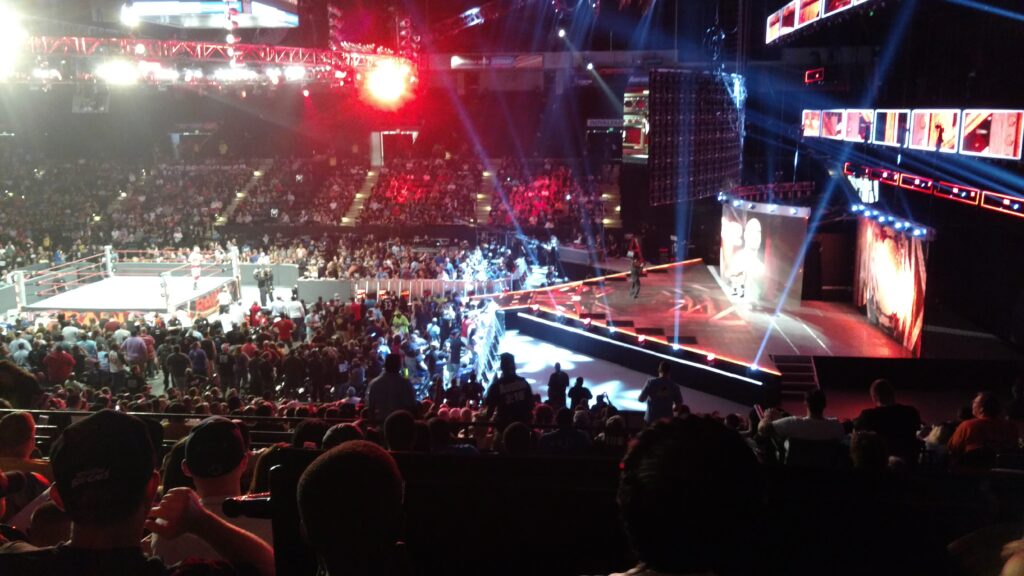 I didn't really watch anything this week, but I did kick things off by checking out Monday Night Raw, live in Baltimore. Here's my recap of the event. No, don't act like you already read it. I track these things! Go ahead – I'll wait.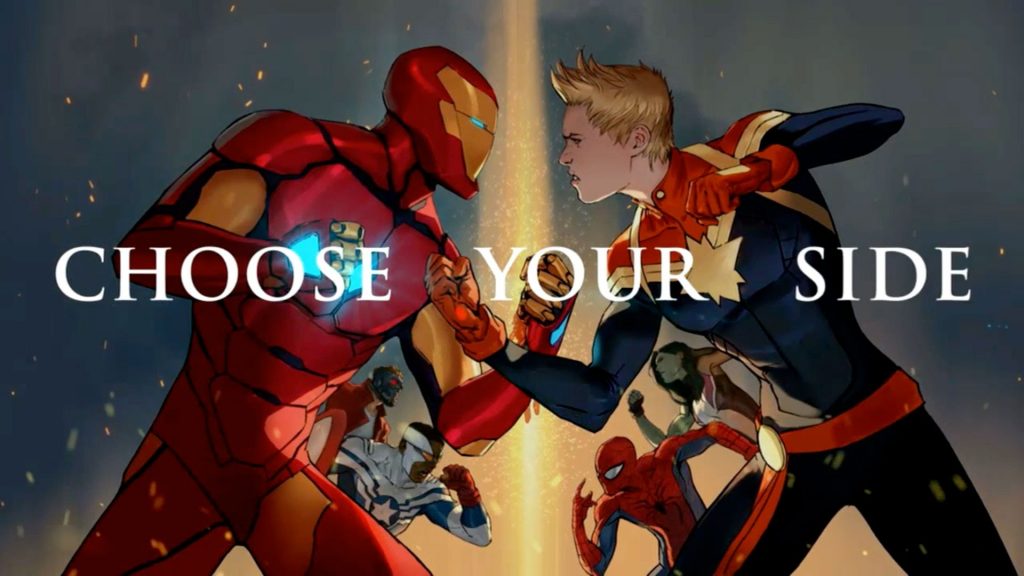 Well, this could be called The Week of Delays, as two pretty big projects just got shuffled down the release schedule. First up, Marvel's Civil War II is now running so late that the final issue isn't set to hit stores until December 28th, 2016. Yup, their "summer event" will now be cleaning up after Santa's reindeer. This shit is getting out of hand. A similar thing happened with Secret Wars, where the final issue shipped after all the All New, All Different Marvel titles that were meant to spin out of the event started hitting shelves. It really took the wind out of that story's sails. It was like, "Guess Doom doesn't die since he's now co-starring in Invincible Iron Man." In that situation, another issue was added late in the process just like they did here. The writers always spin it as "I came up with a better ending, and Marvel was so gracious to allow me to write the best story that I can." Well, why couldn't you plot that shit out better in the beginning? It's funny books, not rocket science. A lot of folks act like we should just shut up and let them write the best story that they can, but we all know that's not it. Nothing ever ends with Marvel. It's all just set up for the Next Big Thing. Marvel is 4-color blue balls. With DC, at least shit is wrapped up til the next Crisis. With Marvel, however, you end up just letting one event feed into the next, with little to no payoff. It's the print equivalent of watching this gif :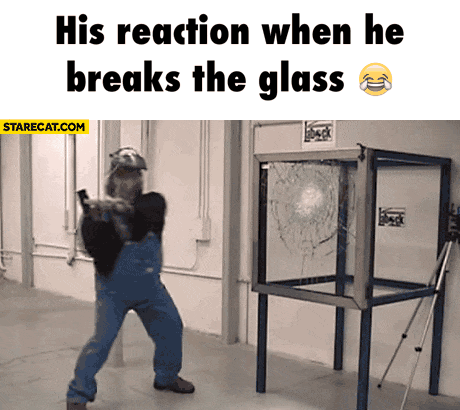 SPOILER ALERT: HE NEVER BREAKS THE FUCKING GLASS! BREAK THE FUCKING GLASS, MARVEL!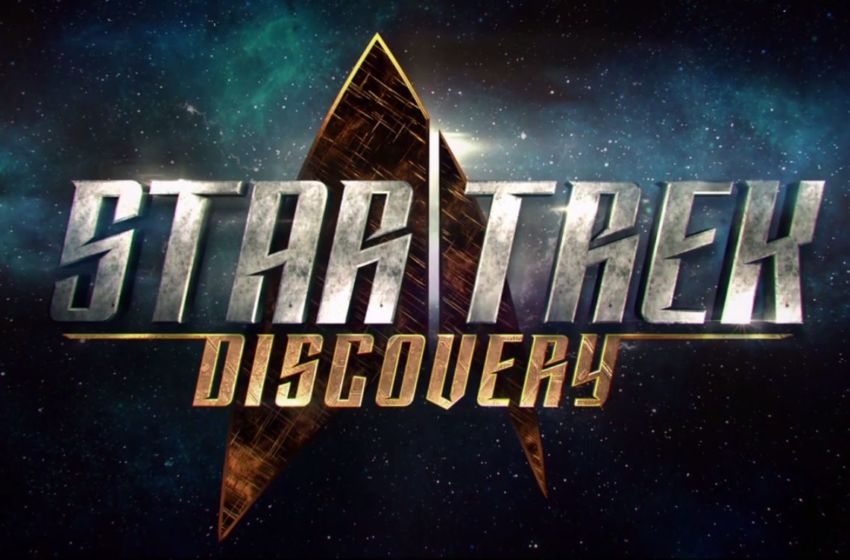 Elsewhere in the world of failed deadlines, it was announced that Star Trek Discovery is delayed until May 2017 on CBS All Access. It's not really a surprise, seeing as how it's September and they haven't even announced a cast yet. It's just one more way CBS/Paramount screwed the pooch when it came to Star Trek's 50th anniversary. I was talking to some friends online this week about Trek's 25th anniversary. They actually *cared* back then. I remember that Star Trek was EVERYWHERE, and the movies were being played at the Smithsonian Museum of Air and Space. In fact, that's how I first saw Star Trek IV: The Voyage Home. There were trading cards, WITH HOLOGRAMS! Sure, that's all very 90s, but where's my Star Trek mobile game (no, Star Trek Online doesn't count)? Where's my Star Trek cross-promotion with Pokemon Go or Angry Birds or some shit? Instead, we've just got some weird Quicken Loans commercials. Anyway, it's probably a smarter move to wait til May because then the show won't have to compete with the regular broadcast networks. If it premieres during May sweeps, then the rest of the series will roll out over the summer, competing against less prestigious summer series. So, it might be a smart TV decision, even if it rubs fans the wrong way. In the meantime, as a consolation prize, the streaming spinoff of The Good Wife will now debut in February, which is earlier than its originally planned premiere. Whatever.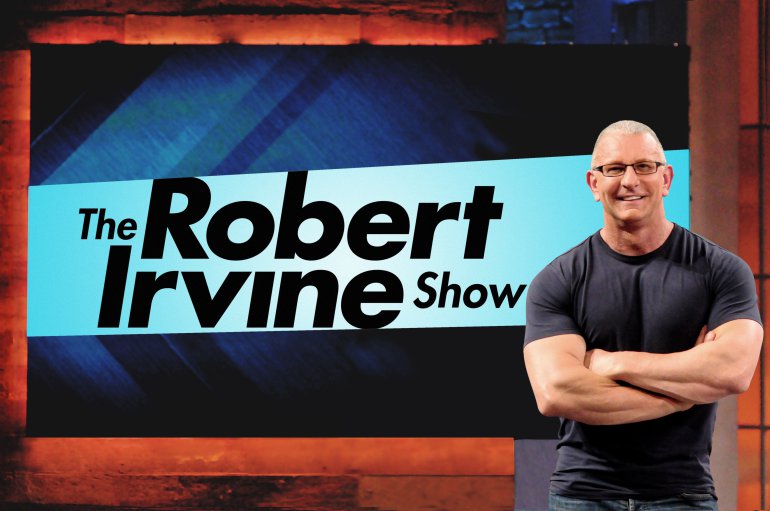 Speaking of TV, this was the kickoff of syndication week in most markets. That's when your local CW's evening schedule gets shuffled so you get one less episode of Mike & Molly but one more episode of something, like, Anger Management. I used to LOVE this week, as I grew up watching syndicated TV. Everything I watched came on five days a week, which is how I ended up watching every episode of most of those shows. Something odd happened this week, however: nothing changed. It's no secret that TV shows aren't lasting as long these days. It used to be that 5 seasons or 100 episodes would get you to syndication. Then they lowered it to 80 episodes. Then Community went into syndication in its third season. The model got desperate, so it took what it could get. Anyway, on my local CW affiliate, nothing changed. Wait, one thing changed: The Bill Cunningham Show ceased production, and it's been replaced by The Robert Irvine Show, sandwiched between two episodes of Maury. Other than that, though, no new shows, no new timeslots, same old shit. I actually do the math in my head to figure out when these things should be hitting. By all reasoning, New Girl should've hit syndication this fall. Sure, it's syndicated on basic cable, but I'm talking about free TV here. Meanwhile, as episode orders have decreased, it's getting harder for shows to hit that magic number. Take The Carmichael Show, for example. It will have to air for TEN YEARS in order to get enough episodes for the "classic" 5 days a week syndication model. Now, it could do into weekend syndication, which would require fewer episodes. Maybe airing late Saturday night opposite SNL or something. Still, as a TV guy, this sort of stuff both intrigues and worries me. There aren't a lot of evergreen syndicated hits. Sure, Friends and Seinfeld are still airing to this day, but do you really think Modern Family or The Middle have that kind of staying power?
One of my favorite songs at the moment is Blake Shelton's "She's Got A Way With Words". Rumored to be about his ex wife, Miranda Lambert, it features some clever wordplay about how he feels about her. The chorus goes:
She put the "her" in "hurt
She put the "y" in "try"
She put the "S-O-B" in "sober"
She put the "hang" in "hangover"
She put the "ex" in "sex"
She put the "low" in "blow"
She put a big "F-U" in my "future"
Yeah, she's got a way, she's got a way with words
Well, I knew that country music was full of a bunch of conservative prudes, so I was surprised that last line about "F-U" made it into the song. So, imagine my surprise as I'm singing along the other day, and discover there's a new radio edit. They've replaced that stanza with "She put the 'S-O-L' in 'solo'." What the fuck? I Googled the song to see if anyone else was talking about it, but there's no outrage. I even tweeted at Blake himself, asking why he let his label release that neutered thing. Why aren't more people mad about this?! Stupid Clear Channel. I mean iHeart Media. Ugh!
Things You Might Have Missed This Week
12 year old Grace VanderWaal won America's Got Talent by singing with her ukulele. America lost their mind over her, like she's the next Jewel, but I think she's a cubic zirconia
Timbaland got fired as the musical supervisor for Empire, to be replaced by Rodney "Darkchild" Jerkins and Ester Dean. So, they're basically going from the sound of 2008 to the sound of 2000. Whoever's at fault here, I wonder if it's too late to 'pologize…
As a surprise to no one who saw the post credits scene in X-Men: Apocalypse, Mr. Sinister will be the villain of Wolverine 3 (Why isn't it actually called Wolverin3?) Anyway, there's absolutely no way they can screw that up. Nope, nada, no way
Saturday Night Live hired SEVEN new writers and three new featured players for the upcoming 42nd season, which premieres October 1st. Don't get too happy. Kyle Mooney's still there.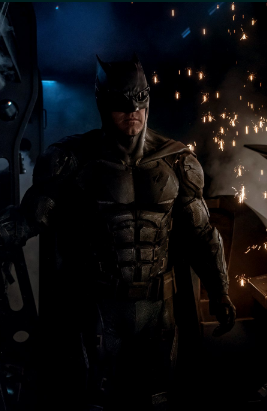 Zack Snyder revealed the Tactical Batsuit from Justice League. Is it supposed to look like Nite Owl from Watchmen? This is where I feel like Mattel got involved and said "Help us sell some shit!"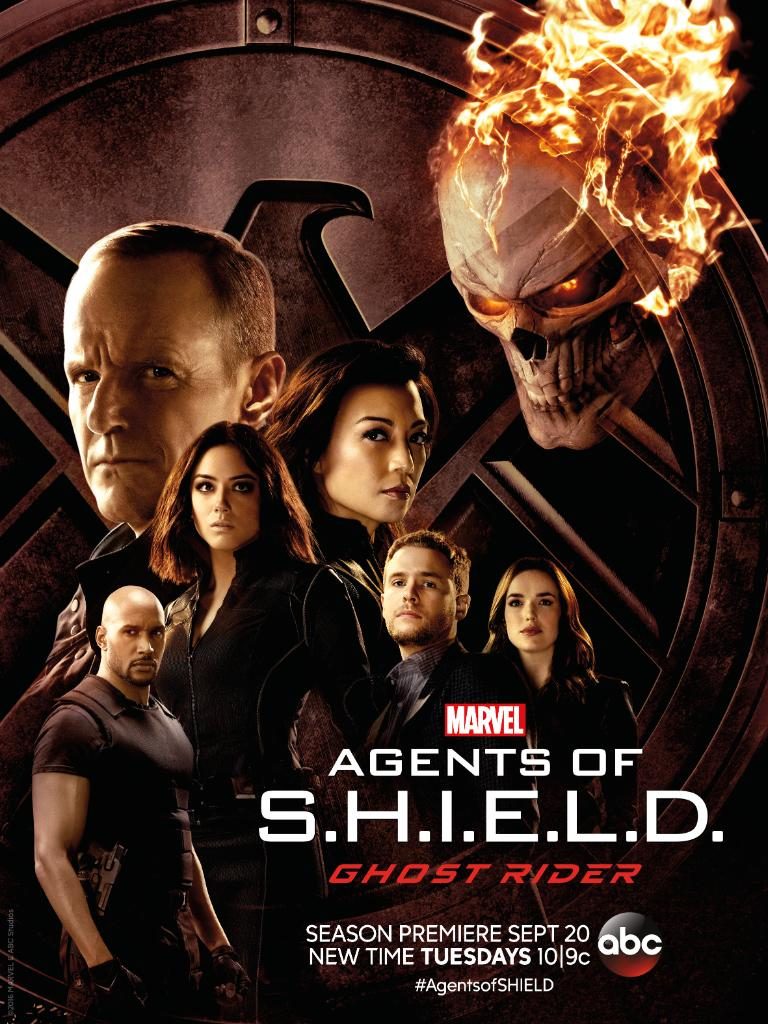 Do you see this shit? This isn't fan-made! This is something Marvel officially released. Do you see Ghost Rider up there in the corner? Scowling Coulson? And Daisy/Skye as the Not Black Widow? I can't take anything seriously on this teaser poster for Agents of S.H.I.E.L.D. – which premieres next Tuesday in its new timeslot.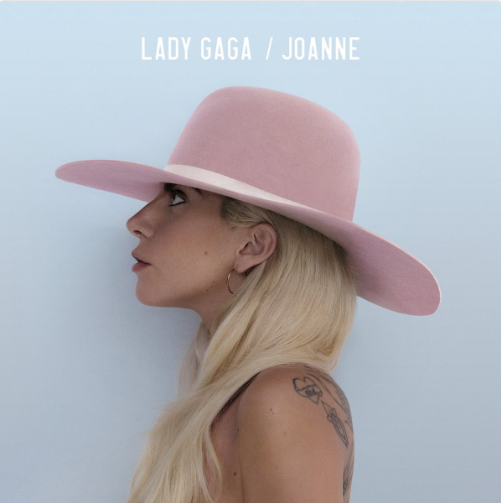 Lady Gaga announced that her next album would be released on October 21st, and would be called Joanne – which is her middle name, as well as the name of her aunt. I dunno, y'all, but I'm expecting to be disappointed by this one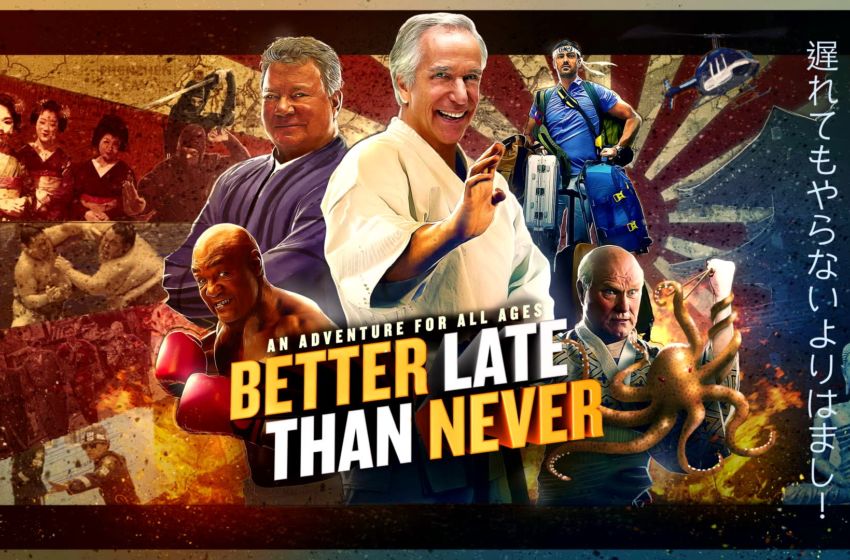 So, for the past four weeks, I've actually been watching a certain reality show with my mom. Since y'all are cool and hip, I'm sure you've never heard of it, but I'm 'bout to give ya some schoolin'! The show is called Better Late Than Never, and it's an NBC show that follows four senior citizens as they travel through Asia. It's an American remake of the South Korean show Grandpas Over Flowers. These are no ordinary senior citizens, however. Nope, they're Henry "The Fonz" Winkler, Bill Shatner, boxing great and grill mogul George Foreman, and NFL legend Terry Bradshaw. To round out the group is 30 year old comedian Jeff Dye, who kind of acts like a chaperone for the guys. Sure, they're all rich, but the point of the trip was for them to basically backpack so they could get the true cultural experience.
Throughout the trip, you really get to know the guys, and in a lot of ways, you feel for them. For example, Shatner's 84 years old, but he said that the older he gets, the more he feels death approaching, and the more he is afraid of dying. Here's Captain James Tiberius Kirk who's afraid of the grim reaper. After all he's done and seen, wouldn't necessarily expect that. I mean, at least I wouldn't. I really saw a vulnerability in Shatner here, and while everyone who's worked with him seem to have horror stories, he really seemed to gel well with the rest of the guys.
The show is basically a travelogue as seen through the eyes of some grumpy old men. But they also know how to have some fun. Bradshaw will jump at anything that involves singing and/or karaoke, as he's actually released several albums. Winkler approached everything wide-eyed, with a positive attitude. Foreman was shy, but had an inner child he was dying to let out. They ate exotic foods, like chicken vagina and live octopus. They participated in a water festival in Thailand, and robot fights in Japan. They stayed in a luxurious hotel in Hong Kong (so, they kinda broke the rules on this one, but Shatner said he didn't know if he would ever see Hong Kong again, so he'd like to know that he did it the "right" way). Now that I think of it, I keep coming back to Shatner. I hope he's OK. While he seemed to truly enjoy the experience, there was a sort of pall hanging over him. He's a man searching for something, and I hope he finds it.
Anyway, it's a great binge, as it's only 4 one-hour episodes, and they're all On Demand now. The season (series?) finale aired this week, and I really hope it gets a second season. Sure, they could switch up the cast, but these guys have great chemistry. And I think a Europe is the prime location for a second season. Anyway, it was fun watching The Fonz ride an elephant, and George Foreman knocking out Captain Kirk, and Terry Bradshaw get a tattoo for his birthday. Oh, and then the whole gang starred in a music video with K-Pop sensation Girls' Generation. Despite their age, they all discovered that they're still kids at heart, and that you're never too old to experience new things. It's a really fun show, and it's fun for the whole family! Anyway, I thoroughly enjoyed all four weeks of the show, so that's why Better Late Than Never had the West Week Ever.