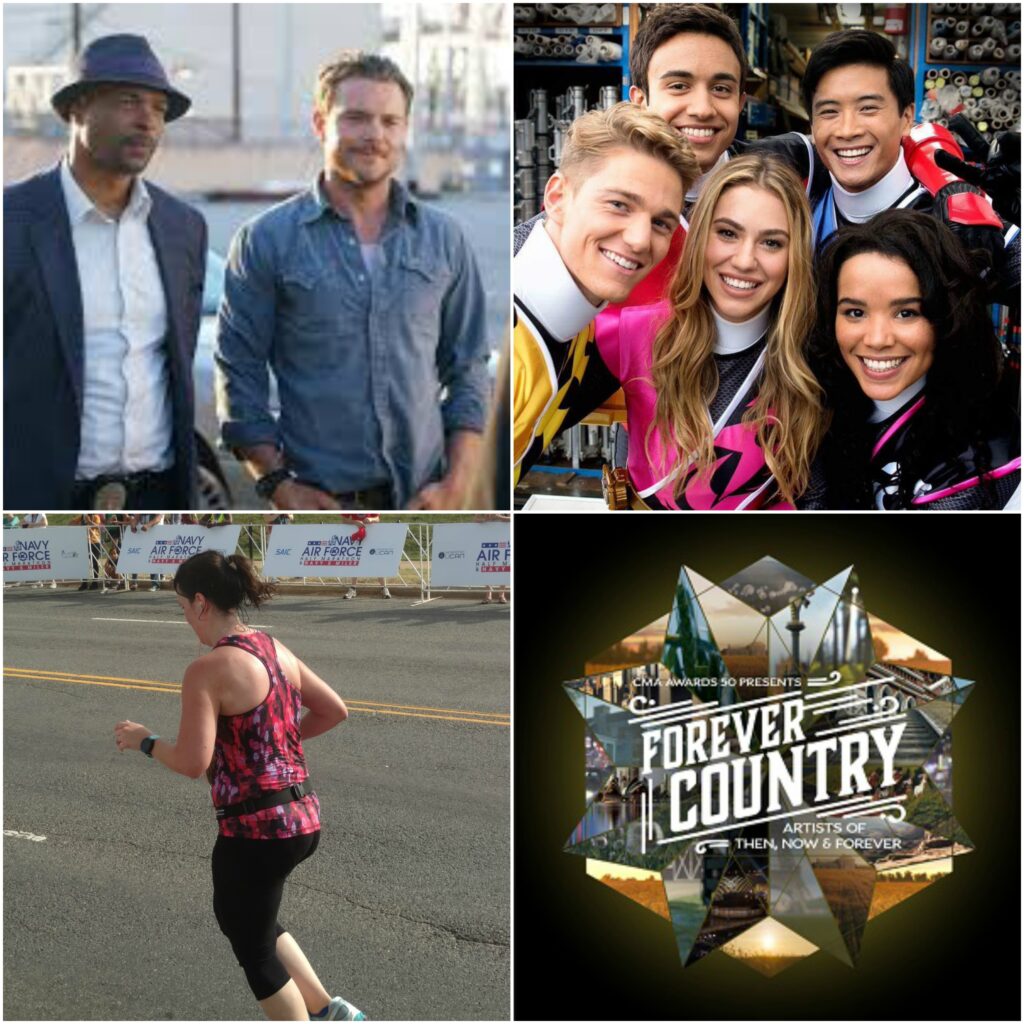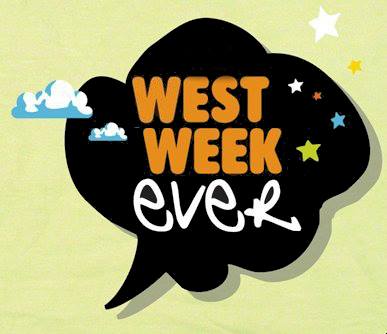 So I started a new job last week, and it has drastically changed my life. I used to roll into work whenever I wanted, blog, tweet, the works! Now everything is blocked and they are kicking my ass. I feel like I'm gradually losing my grasp on pop culture, but I'm doing my best to hang on. So, let's see if I've still got it, huh?
I had no time to watch movies this week because in the world of television it was PREMIERE WEEK! New shows! Returning shows! Bad shows! Good shows!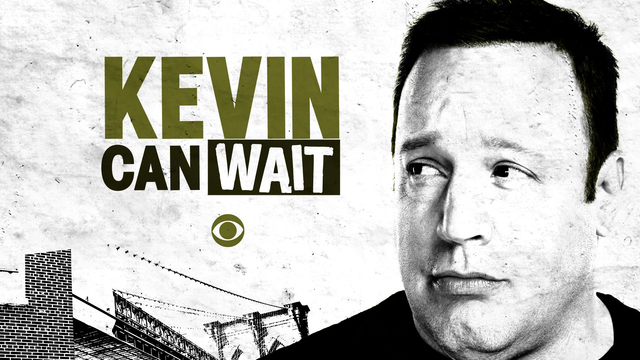 On Monday, I caught Kevin Can Wait on CBS. Yeah, yeah, I know it's not the cool kid thing to do, but I actually really liked The King of Queens, and I think I'm the only person, besides Adam Sandler, still championing James's career. In the show, James is a retired cop who's trying to get used to civilian life. It follows the fat schlub/hot wife sitcom formula, with Childrens Hospital's Erinn Hayes as his wife. In the pilot, James meets his daughter's effeminate fiance and can't deal. Oh, and there's a role for his real life brother, Gary Valentine, who happens to be in most Kevin James productions. At the end of the day, it's serviceable, but not great. It's basically Kevin James starring in Last Man Standing. Swap out James for Tim Allen, and this easily could've been a spec script for that show. There's not a lot on Monday nights, so I might stick with it, but I won't enjoy it. It might end up like Rules of Engagement: not very good, but kinda manages to be decent background noise for 7 seasons.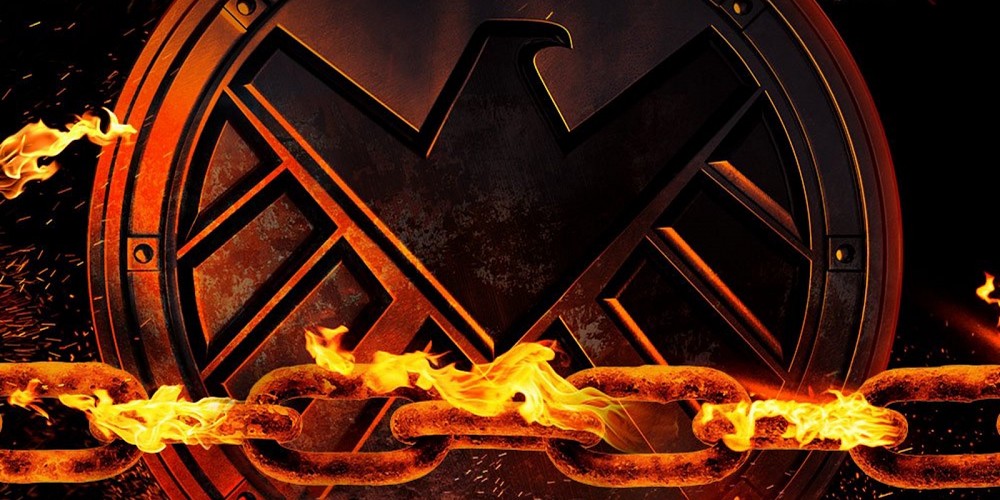 Tuesday night gave us the return of Marvel's Agents of S.H.I.E.L.D., which had been heavily promoted because they were introducing the latest incarnation of Marvel antihero Ghost Rider. This version, with the alter ego of Robbie Reyes, drives a supercharged Charger powered by the Spirit of Vengeance. So, he's really more like Ghost Driver than Ghost Rider. Ah, semantics. A lot of folks thought it was a great episode. I, however, did not. I actually loved the Robbie Reyes Ghost Rider in the comics, but seeing him onscreen did nothing to energize a show as weak as Agents. I just don't think that he fits tonally. They spent all this time facing Inhumans and now they're fighting demons? I guess they've got to diversify their portfolio, but it just seems like a leap to me. I also hate the whole "We've gotta eventually get the band back together" vibe of the season, since they've been scattered across the organization. Some folks online remarked that it felt like an entirely new show, but I'm not sure that's a good thing. Based on the ratings, which were about 1.5 million viewers lower than last season's premiere, I wouldn't be surprised if this is the final season. Still, the show has way outlasted my initial projections.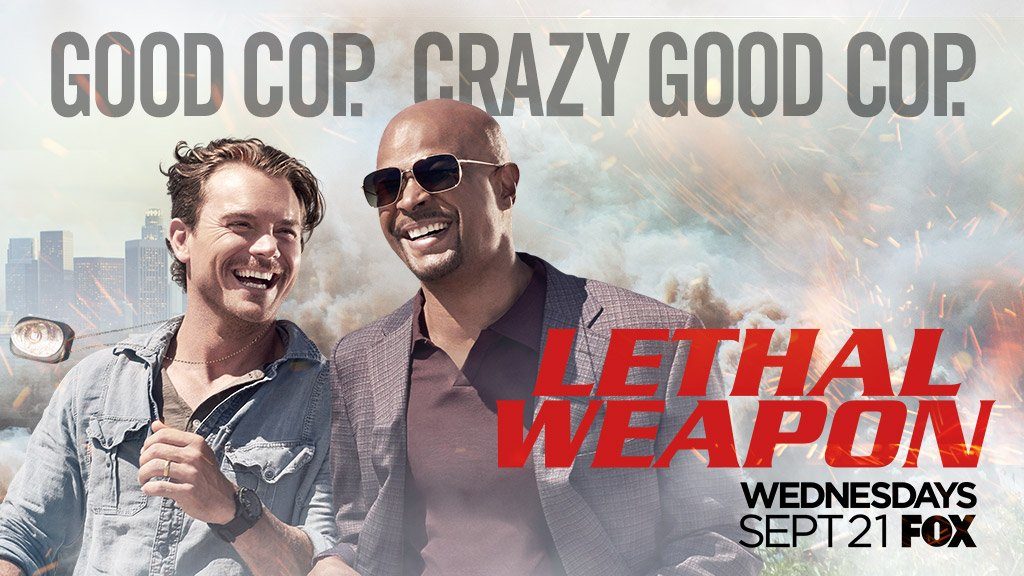 Wednesday brought 2 delightful new treats: Lethal Weapon and Designated Survivor. Now, I have a confession to make: I've never seen Lethal Weapon. In fact, I think I've only seen the 4th one. That's the one from that week Jet Li was famous, right? Yeah, DVDs were just hitting the scene, and my freshman year roommate bought it. So, I've seen that one. Never seen the original recipe, though. So, I can't tell if they nailed the characters or not in the TV adaptation. What I will say is that I loved what they did with them. In my mind, this show was just Fastlane: 15 Years Later. If you're not familiar, Fastlane was a one-hour action comedy on Fox back in 2002, created by McG of the Charlie's Angels reboot fame. Starring Bill Bellamy and Peter Facinelli as undercover cops who took orders from Tiffani-Amber Theissen, it was hot women, fast cars, and a hot soundtrack. It was the Foxiest Fox show of the early '00s. It only lasted one season, and I loved the HELL out of it. I have the whole show on both legal and illegal DVDs. I loved it that much. Anyway, if they had been allowed to age naturally, I feel like they would've evolved into Damon Wayans's Murtaugh and Clayne Crawford's Riggs. Anyway, Murtaugh's coming back on the job following a heart attack and he's paired with recently widowed Riggs, who clearly has a deathwish. Can they get along? Will hilarity ensue? Well, you'll have to tune in to see, but I thoroughly enjoyed what I watched. I will be back next week.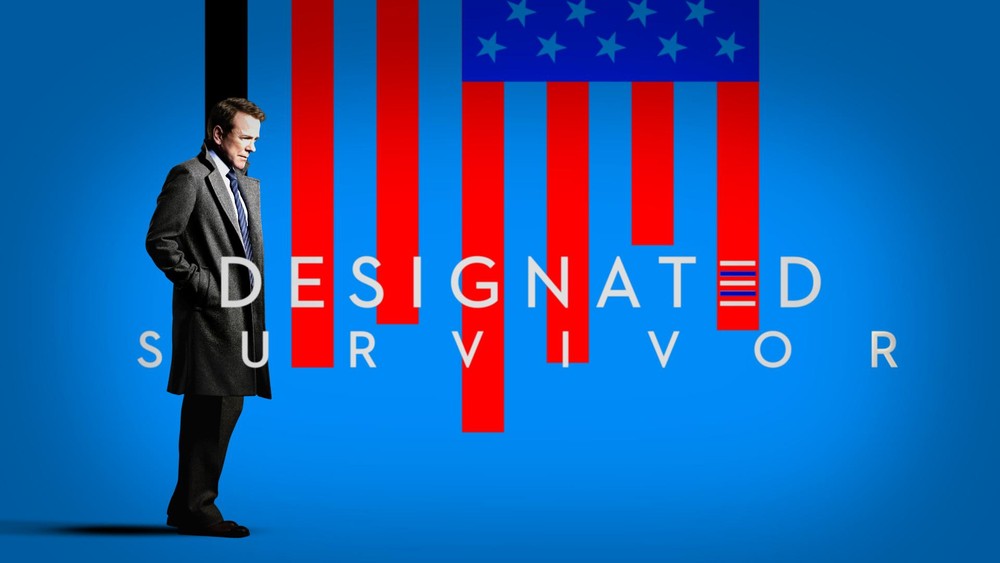 Next, ABC gave us Kiefer Sutherland in Designated Survivor. Basically, during the State of the Union, one cabinet member is designated to stay behind in case something drastic happens. Well, it does, as the Capitol blows up (Man, between BvS and this show, Hollywood REALLY hates the Capitol this year), killing EVERYONE. So Kiefer, who had just that morning been fired as the head of the Department of Housing and Urban Development, finds himself thrust into the role of President of the United States. Nobody thinks he's qualified for the job, Kiefer included. Meanwhile, there are a few subplots. Who is FBI agent Maggie Q looking for in the rubble? Why is Kiefer's son selling drugs in da clurb? Was this whole thing orchestrated by some unseen force? It's funny to watch because we spent 8 years getting to know Kiefer as Impossible White Man Jack Bauer. There was nothing he couldn't do, so it's kinda strange to watch him be such a pussy. Right now, I'm pretending that Jack has amnesia and that he'll regain his memory and skills by season's end. There are glimpses of Jack that sneak out, such as Kiefer's confrontation with the Iranian (?) leader who seems to be trying to take advantage of the situation. He threatened the dude, and it was like Jack was back with us in the flesh. But it was not to be, as he returned to his meek self following the meeting. Still, it's a suspenseful hour, and Kiefer has been the king of TV suspense for the past 15 years, so I'm all in for this.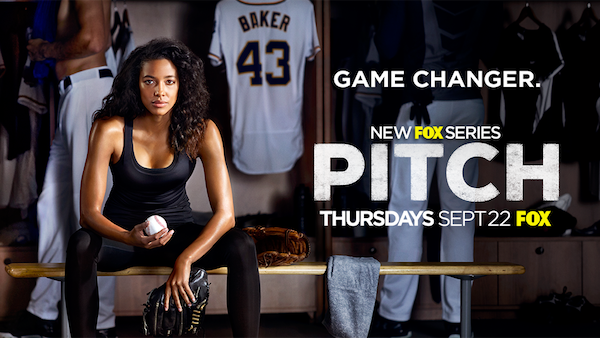 Finally, last night gave us the premiere of Pitch on Fox, focusing on Ginny Baker, who will be the first woman to play major league baseball. In the series, Baker gets called up from the minors to start for the Padres and she BOMBS. Meanwhile, we get flashbacks to how she came to be where she is. Her discovery of baseball, her refining her skills – all while her overbearing father was behind her. Apparently his major league dreams flamed out and, when he saw that his son wasn't going to follow in his footsteps, he focused on his more talented daughter. It's funny to me that after 30 years, there's still something that could be considered a "Fox show". Like, it's an ingredient that can't be shaken. I'm not saying it's a bad thing, but there are some projects that would only work on Fox, and this is one of them. It was a good hour, and it ended with quite the twist (seriously, between this and NBC's This Is Us, it appears that weird twists are en vogue this season), but I don't know how long it could last. If they went into it as a Done In One, I could really embrace it. But if they're trying to build a franchise out of this show, I just don't think there's much there. Still, I enjoyed Mark-Paul Gosselaar acting like the asshole we always knew Zack Morris would grow up to be. I've got nothing else going on Thursdays at 9, so I'll stick with it for now.

In movie news, we got our first glimpse of the Power Rangers movie Zords in these new character posters. I have no clue what I'm looking at. Seriously, are they even still dinosaurs? I can make out the Mastodon's tusks and that's about it. The rest is just so…"Bayformers". It was also announced that Bill Hader would be voicing Zordon's assistant Alpha 5. Wow, this movie is the surprise that keeps on surprising. The trailer will debut next month at New York Comic-Con.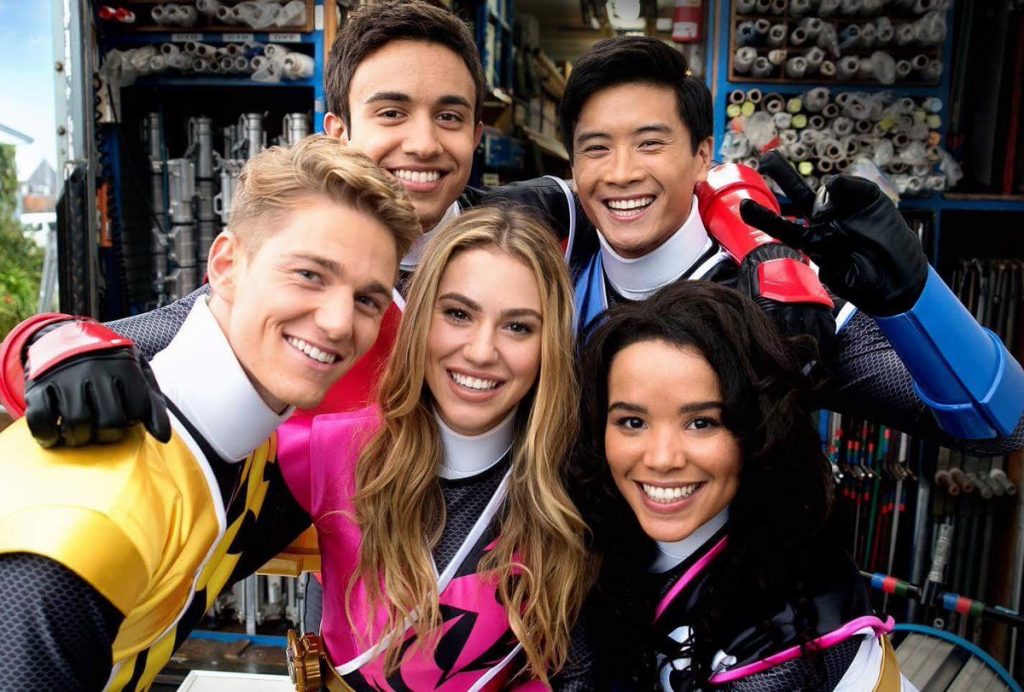 Speaking of Power Rangers, the Yellow Ranger was mysteriously recast for Power Rangers Ninja Steel. Though the entire cast was introduced last month at Power Morphicon, it appears that Chantz Simpson (that CAN'T be his real name!) has left the production. His role has been recast with Nico Greetham. I find this casting interesting because a lot of folks had pointed out that this would be the first season without a single White member of the team. It was basically the Diversity Rangers, which was unprecedented. But with the casting of Greetham, we've got a White guy again. I wonder if there was some pressure for them to do that. Anyway, this follows a long tradition of recast Yellow Rangers, as it happened in Mighty Morphin (Trini was originally Latina), it happened in Lost Galaxy, and it supposedly happened in RPM.
Recently I've been talking a lot about country music on here, but that's really because it's the only music I keep up with these days. I can't tell you anything about the pop charts, but I can name Maren Morris's latest song ("80s Mercedes") and I listen to Bobby Bones every morning. I've always loved pop, but I've also always loved country. When I was a baby, I used to have WMZQ playing next to my crib and it stuck with me. In fact, my migration to pop was a slow one. It started with soft rock, "at work radio", and then made its way to boybands and Britney. But it wasn't always like that. When I started dating Lindsay, the country came roaring back, as that's pretty much all she listened to. For a while, I could juggle the pop and the country, but lately it's pretty much all country these days. Anyway, this is a long intro for me to say that I've got a LOT of thoughts on "Forever Country", the mash-up song released to celebrate the 50th anniversary of the Country Music Association.
The video for "Forever Country" was released this week, and it's a medley of John Denver's "Take Me Home, Country Roads", Willie Nelson's "On The Road Again", and Dolly Parton's "I Will Always Love You". The song is sung by 30 of country's hottest stars, like Tim McGraw, Faith Hill, Luke Bryan, Miranda Lambert, and more. I also appreciated that they included Darius Rucker and Charley Pride to add some diversity. There are, however, some glaring omissions: Where's Kenny Rogers? Where's GARTH?! That last one is even more odd, as Garth's wife Trisha is present on the track. I thought maybe it was a scheduling conflict, but I've read that he's against the platforms where the song will be released, such as YouTube, iTunes, and Spotify (his songs aren't on any of those services). I've got a confession to make: I've never really liked Garth, so it's not a huge loss to me. I missed the Garth Brooks era the same way I missed the WWE Attitude Era. By that point, I was knee deep in Ace of Base. The only reason I even know "Friends in Low Places" is because drunk White people love to sing it once "Don't Stop Believin'" goes off. But if you're tackling the biggest stars of the past 50 years, you've GOTTA have Garth. It's just incomplete without him.
Now, the video itself is a frenetic mess. It moves too quickly. There's not enough focus on each contributor. It honestly makes me dizzy. Plus, it's obvious it was just some green screen thrown together for whenever the artists were free to come in and film their parts. I mean, there's no way Blake and Miranda were in the same room together. So, I like the idea of the song, especially since it allows Dolly to reclaim her song; it always kinda bothered me that everyone thought of it as a Whitney Houston song, but Dolly cashed all those royalty checks, so I'm sure she's cool with it. They do a good job mixing the three songs, and it's not something treacly like "We Are The World" or "Let The Music Heal Your Soul". The video could've been a lot better, though.
Things You Might've Missed This Week
Season THIRTY-THREE of Survivor premiered. You did this, America. You only have yourselves to blame.
Brangelina powered down into its divided forms of "Brad" and "Angelina", as Jolie filed for divorce from Pitt.
80s heart throb Corey Feldman had an emotional breakdown after the internet had a field day with his performance on The Today Show.
On Empire, they killed off the White girl. Poor Rhonda never really had a chance.
The Big Bang Theory kicked off what is likely its final season. And the "real nerds" rejoiced.
Buckle up, Puddin' – Margot Robbie will host the season premiere of Saturday Night Live on October 1st
Two of my recent favorites – Better Late Than Never and Odd Mom Out – scored renewals this week. (Thanks for the tip, @jrwells82!)
CBS's The Case of JonBenet Ramsey proposed that her older brother was her killer, and it was covered up by the parents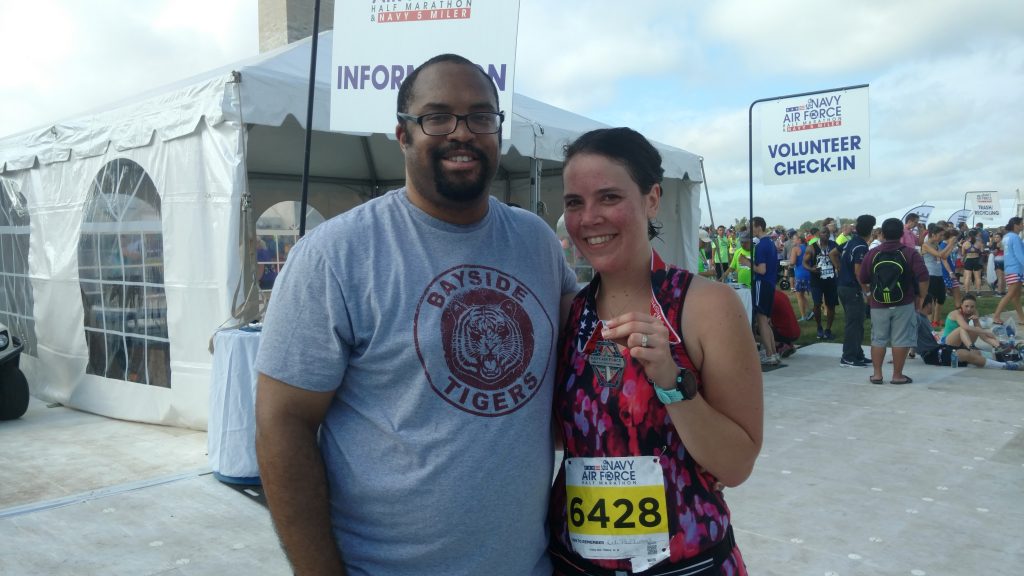 So, I don't talk about her on here, mainly because I basically have to beg her to read this thing, but today we're gonna talk about my wife.
When we first met, I was much skinnier and used to run. The running started in college, when my friend Eric and I used to take midnight jogs to Wegmans (What? It was Ithaca and nothing else was open). I kept running even when I came home, but it decreased somewhat. I had an ex who did marathons (though you wouldn't know it to look at her. Bada-bing!), and I would run with her to help her train. After awhile, though, the running tapered off. I met Lindsay and she was the type of person who would only run if being chased, and even then it was a crapshoot.
So, fast forward 8 years later. I have gained…some pounds, and now Lindsay runs. She started about a year ago, just starting out with a Couch to 5K program. She had done one in the past, as we ran the Color in Motion 5K Run some years ago. Still, she hadn't really stuck with it after that, so she was giving it another shot. Well, Couch to 5K turned into actual 5Ks, and then 10Ks, and then 10 milers. She gets up every morning at a time when I'm usually going to bed (we're on two completely different schedules), and goes for her runs. She's only missed running due to illness. Other than that, she forces herself to get up and puts in the work. Well, last Sunday, after months of training, she ran (and completed) her first half marathon! This from a woman who would've probably let her attacker overtake her just a mere year ago. This my long drawn out way to say that I'm proud of her, and watching her complete that half was the most impressive thing I witnessed this week. So, with that in mind, Lindsay West had the West Week Ever.