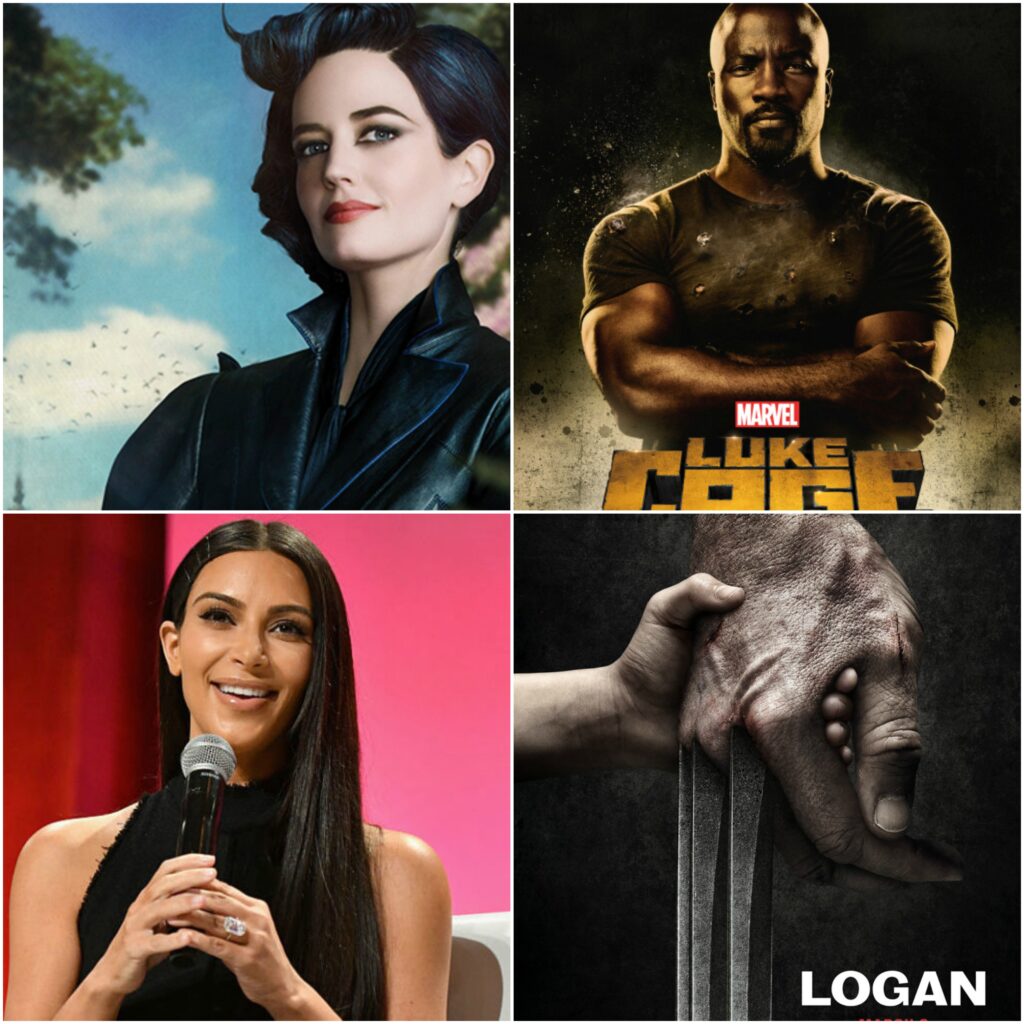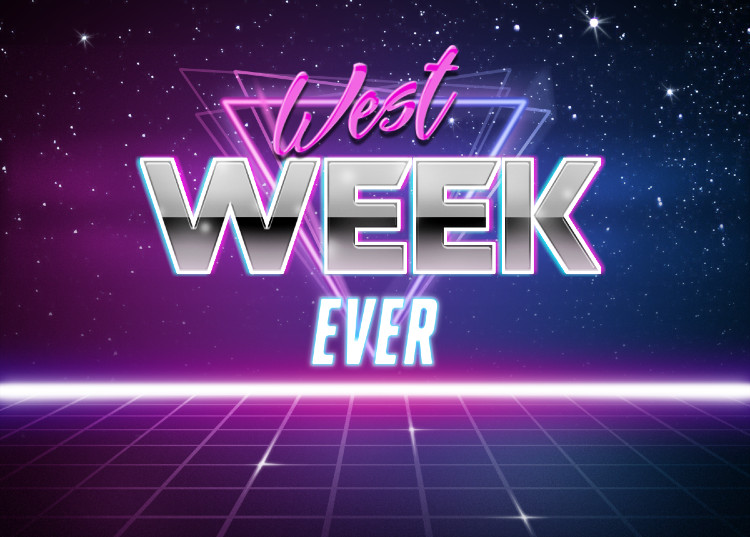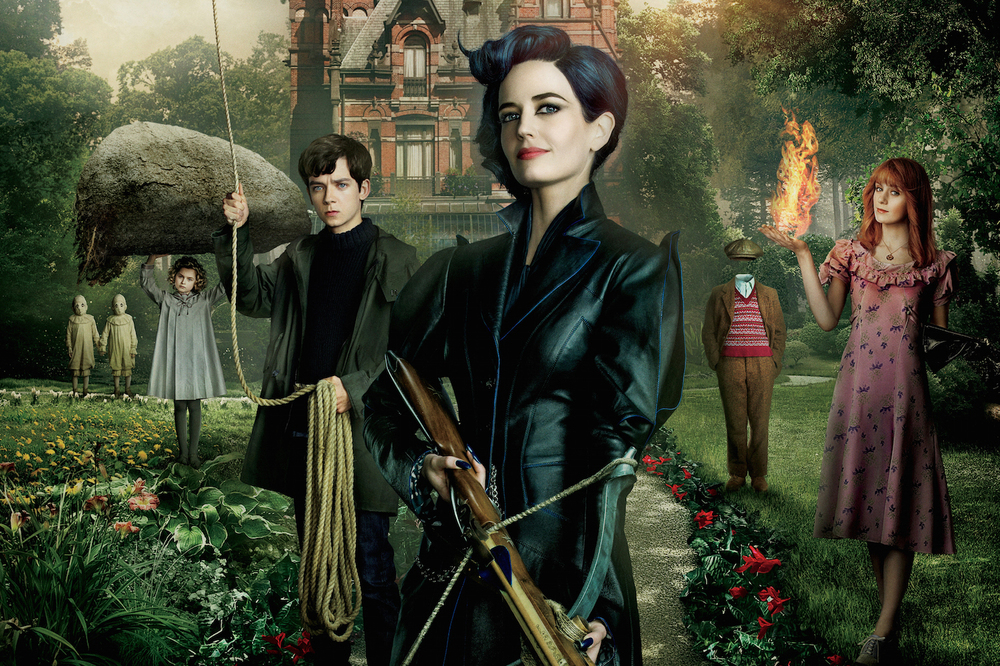 So, I surprised even myself by going to see Miss Peregrine's Home for Peculiar Children. This movie wasn't even really on my radar, but my friend, Jenn, was in town and she wanted to see it. She knew her husband back home would have no interest in it, but I was a more willing accomplice. This was the first time in a LONG time that I've gone into a movie knowing absolutely NOTHING about it. The most I knew was I was pretty sure it was based on a YA novel. Other than that, I didn't know a thing.
Well, the movie's about Jacob Portman, who's really close to the grandfather who used to tell him fantastic tales about the other children at the orphanage where he grew up. Now, about to turn 18, Jacob visits his grandfather only to find him dying in the woods. He tells Jacob to go to the orphanage and that he would learn the truth. Somehow Jacob's psychiatrist convinces his parents to take him to Wales to visit this orphanage, and that's when the craziness starts. All those stories that his grandfather had told were true! Those strange kids really lived at the orphanage. There's a girl who's lighter than air and has to wear lead shoes so she doesn't float away. There's a little girl with a monster mouth in the back of her neck. There's an invisible boy. There's a girl who can control plant life. And more! And they're all cared for by Miss Peregrine, this sexy schoolmarm type (played by Eva Green) who has the power to control time. It turns out they're all something called Peculiars, and Jacob's grandfather had been killed by an evil Peculiar. Apparently, there are evil Peculiars who were trying to figure out how to live forever, but the experiment turned them into monsters. The only way to get back to their human form was for them to eat the eyeballs of other Peculiars. Anyway, the evil Peculiars are led by Samuel L. Jackson who hunts down Peculiars for their eyes so he could heal his friends. Yeah, this is some patented Tim Burton freaky shit, and the monsters are nightmare-inducing. Some fool had their baby in the theater, so I can only imagine those future therapy bills.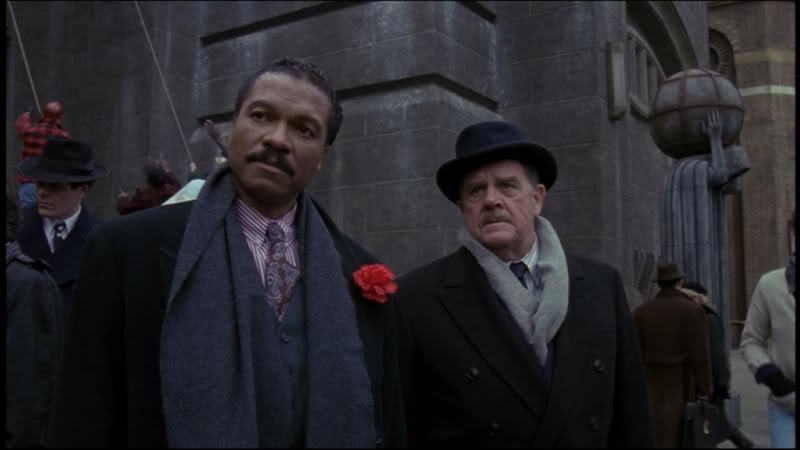 Right now, Tim Burton has been getting a lot of flack for the lack of diversity in his films, but I'm not sure it's really warranted. He tends to be an auteur of "Weird White People" films to the point where I think diversity would be out of place. He's still the man who gave us Billy Dee Williams as Harvey Dent, and he created a the Sam Jackson role here just so he could work with him, as the novel plays out slightly differently. So, I'm not about to grab my pitchfork just yet. Anyway, Miss Peregrine's has been described as "Harry Potter meets X-Men", and I think that's probably an accurate assessment. If you like either of those properties, then check this out.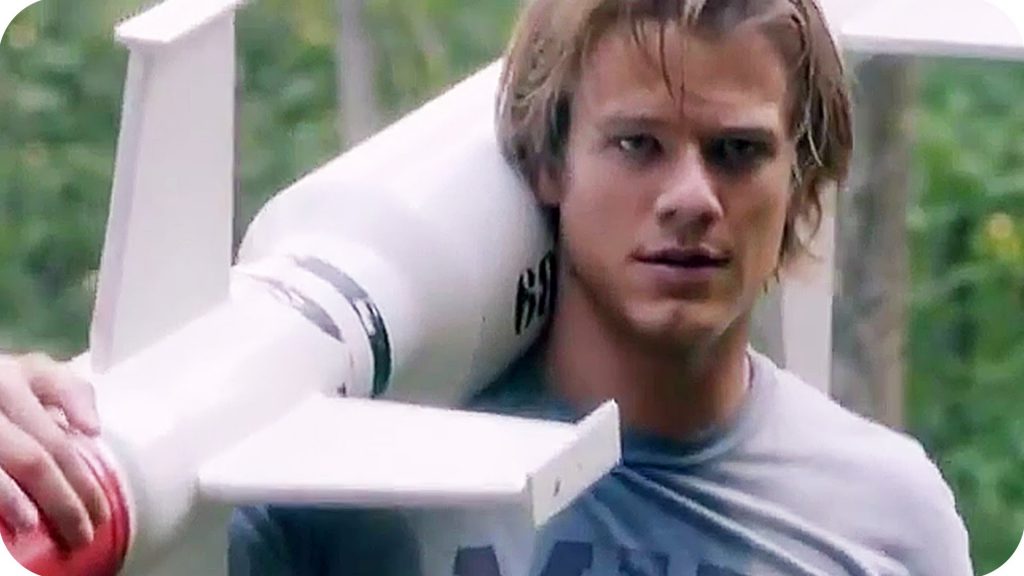 On TV, I finally watched the pilot for MacGyver. I was never a fan of the original, as the only episode I ever saw was the series finale (I used to be a series finale whore; I'd watch the final episode of anything). All I know is that Angus MacGyver worked for the Phoenix Foundation and he could do amazing things with stuff just found lying around. What I remember from the old series finale (and bear with me, as it's been about 25 years), but MacGyver met the son he never knew he had. So, I was kinda hoping this series would pick up on that thread, and we'd be watching the son's adventures, also keeping the door open for appearances by Richard Dean Anderson. But that was not to be, as this is a complete reboot. Now, I wondered how amazing MacGyver would seem in a 21st century world, as we live with smartphones and lifehacks, so a lot of what RDA did back in the day wouldn't seem so spectacular these days. Surprisingly, it still works. I was really worried about this show, as CBS completely threw out the original pilot and most of the supporting cast. It was a concept they were committed to without any real proof that it would work. So far, though, I think it works. It's your typical, formulaic CBS one-hour procedural. I thought MacGyver was kinda smug with a punchable face (like Lucas Till), but I got used to him over the course of the hour. I'm not sure I'll watch it every week, as I'd rather watch Shark Tank, but I wouldn't mind watching it if my TV somehow got stuck on CBS.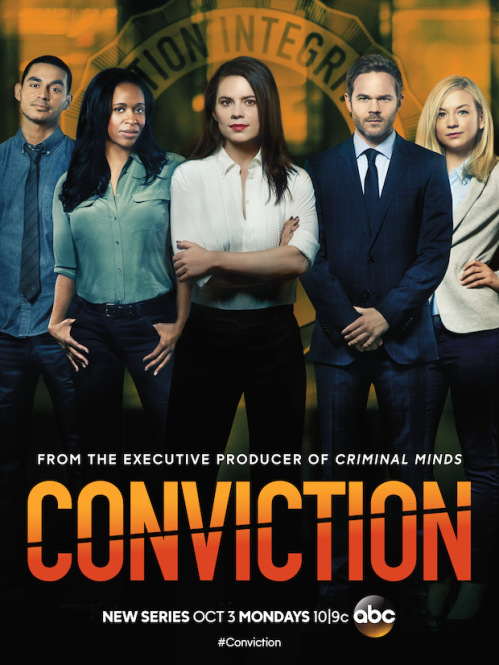 Also on TV, I caught the premiere of Conviction on ABC. Starring Agent Carter herself, Hayley Atwell, it's about a former First Daughter who's kind of a fuck up. She gets arrested for cocaine possession, but instead of sending her up the river (jeopardizing her mother's Senate campaign), she's offered the job as the head of the Conviction Investigation Unit. They investigate convictions that should probably be overturned, and they do it with such…wait for it…conviction. The supporting cast is serviceable, including Iceman Shawn Ashmore and Deacon's wife from King of Queens (I know I wasn't the only one who recognized her!). It was a basic paint-by-numbers legal procedural, with the crew saving the day in the last five minutes. If it aired on CBS, they simply would've called it C.I.U. and kept it moving. But I guess ABC wanted to really wanted to go with the bold title, and it works. Still, I'm not sure this is destination television. Every member of the team has a backstory and, while I'd love to see how some of them play out, I'm not sure I've got the conviction to stick with this show. Atwell's cute and all, but she's not playing Peggy Carter, and I don't really buy her as an extreme version of Jenna Bush. You know they're always gonna win, so I don't really know what the draw is except to find the answers to those backstories.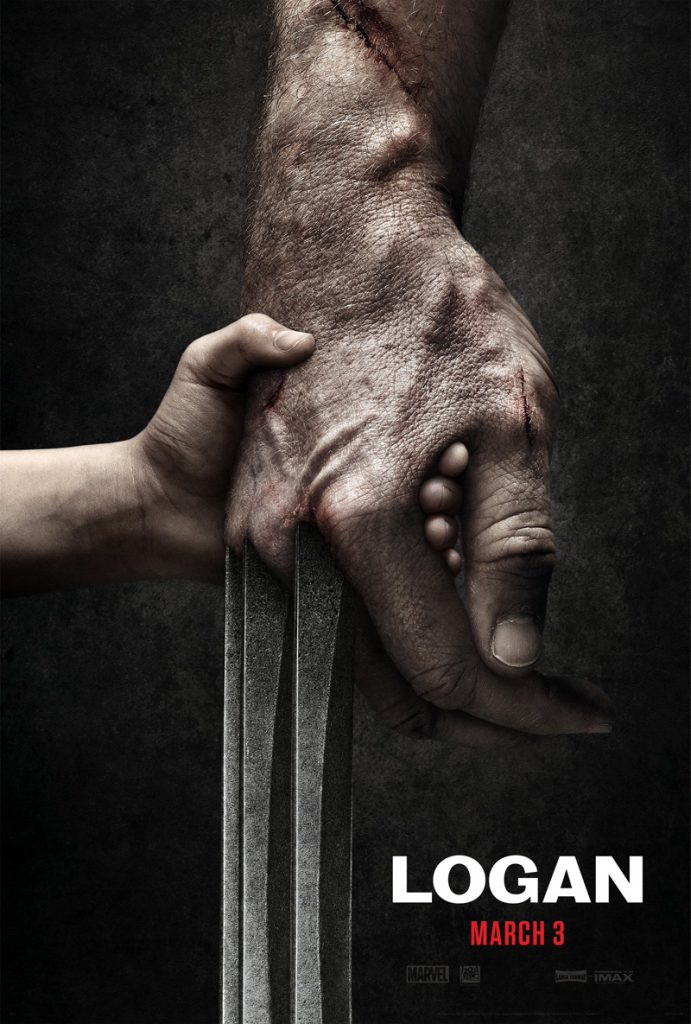 I just mentioned Iceman and that reminded me that the poster for the third Wolverine film, now called Logan, debuted this week. Based on the color palette and the child's hand, it feels almost like they're trying to evoke something like The Road. It's been rumored that the film would be based on the "Old Man Logan" storyline, in which an older Wolverine has to cross what's left of the country, in a world in which the heroes lost. The problem with that, however, is that most of the important characters of that storyline are not characters to which 20th Century Fox has the rights. So, it looks like they're doing their own take on things. Reportedly, Logan is set in 2024, in a world where mutant births are declining, while the government is training young mutants to be soldiers. Oh, and Wolverine clone X-23 might be the child holding Logan's hand. Now, while I'd love to see an older Wolverine in a dystopian future, I'm not quite sure such a thing would fit tonally with the rest of the franchise. The problem with the Wolverine films is that they've never been great. They don't take any chances, and they're serviceable at best. I don't hate X-Men Origins: Wolverine as much as most, but even The Wolverine played it pretty safe with its Wolverine In Japan story. I'd love for this to be a departure from those movies, but it certainly won't make for a balanced trilogy. Still, Jackman should go out on a high note, so if this is the way for them to do that, then I'm all for it.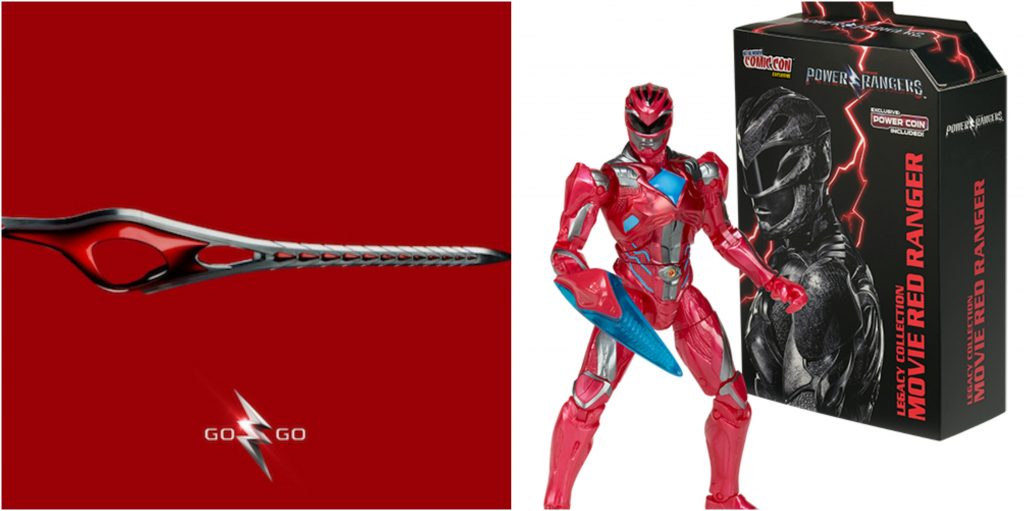 In other movie news, we got our first look at the Red Ranger's Power Sword from the upcoming Power Rangers film. It looks like a fancy razor from Gillette or a futuristic writing pen. But a sword, it is not. There will be other movie reveals this weekend at New York Comic Con, including the debut of the trailer. There will also be an exclusive Movie Red Ranger Legacy figure, which looks kinda horrible. I really want to like this movie, but nothing about it has me excited. I know you have to reimagine things to appeal to a new audience, but I feel like they're losing sight of what Power Rangers is.  This is just starting to look like a team full of Guyvers.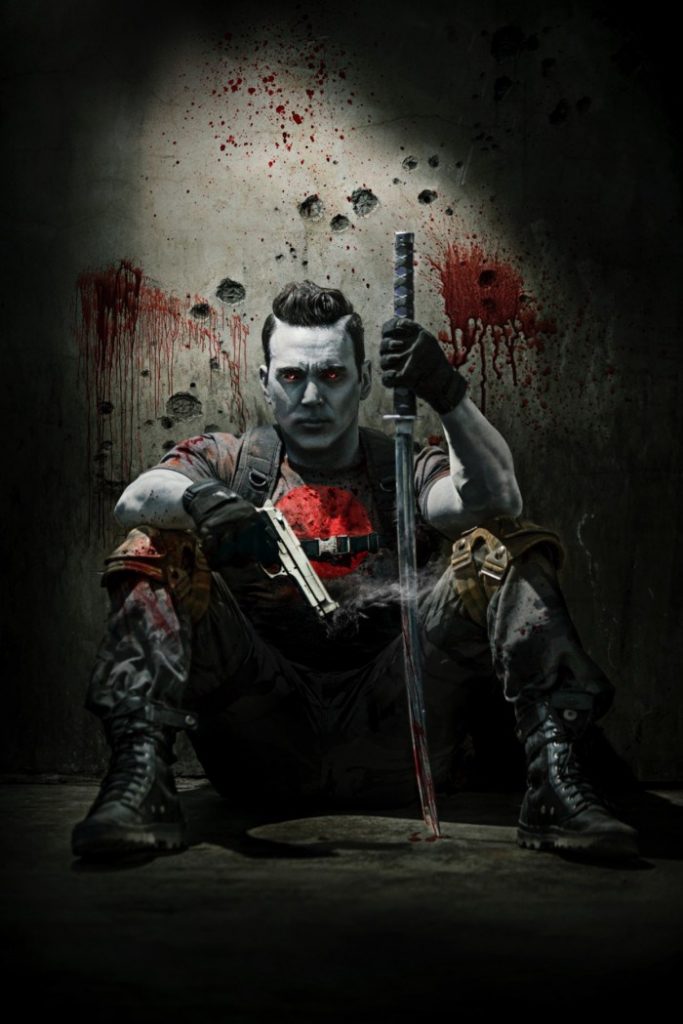 Speaking of Power Rangers, it was announced that former Green/White/Red/Black/All Time Greatest Ranger, Jason David Frank, will be playing Bloodshot in a webseries based on the Valiant comic properties. It's not a huge surprise because the guys behind it are Bat In The Sun, who JDF has worked with in the past. In the role of Ninjak will be Arrow's Deadshot, Michael Rowe. I knew Valiant was trying to do something live action with their properties, but I thought it would actually be something cinematic. You say "webseries" to me, and it just makes my penis soft. Anyway, JDF will also be at New York Comic Con doing signings to promote the project.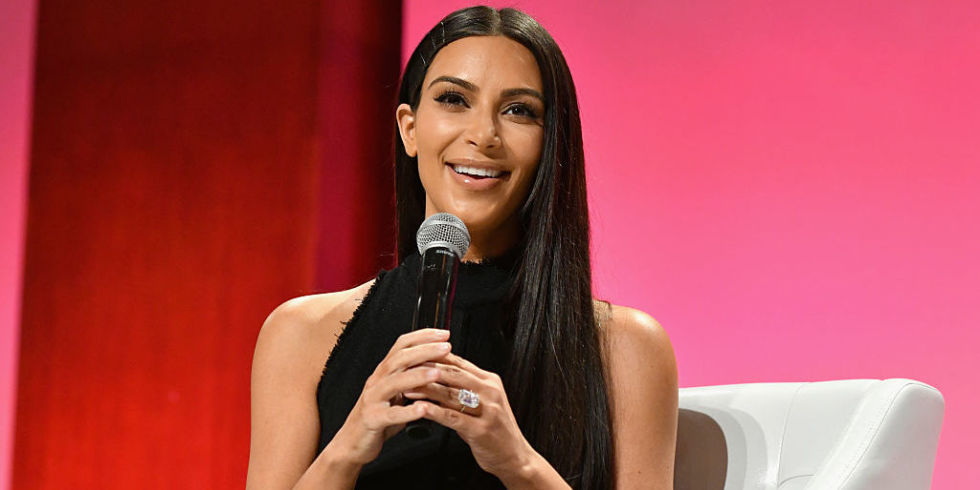 I can't really let this week go without talking about the whole Kim Kardashian thing. If you were unaware, Kim was robbed at gunpoint in a Paris hotel by a group disguised as police. She was bound and gagged and put in the bathtub. Obviously frightened, she said that she feared they were going to rape her. In the end, they stole millions of dollars worth of stuff from her, including her $4 million engagement ring. And then the jokes started.
Look, I get it: the Kardashians put themselves in the spotlight, so people feel they're fair game. Still, this is the kind of occurrence that you shouldn't wish on ANYONE. Sure, people like to think "Well, who cares? They're rich and famous simply for being famous." As radio host Bobby Bones put it, we're all rich to someone. And don't give me that whole "They're famous for being famous thing" because that was pretty much the description of Donald Trump until recently, and look where that got him.
I've never really understood Kardashian hate, and I guess I've become something of a Kardashian apologist. It takes too much energy to hate someone who really doesn't even give a shit about you. And people like to slut-shame her about being famous for a sex tape, but from the public's perspective, Taylor Swift has been with WAY more men than Kim, and nobody says shit about that. And I'll bet there's a sex tape of her out there somewhere the same way Jennifer Lawrence can't seem to stop taking nude selfies that end up getting hacked. At the end of the day, Kim Kardashian is still a person and, contrary to what some folks are saying, didn't deserve to have that happen to her, nor is it funny. If you're laughing about that whole ordeal, get your life right. I can't imagine what she went through, and I hope it doesn't have any long-term effects on her.
Things You Might Have Missed This Week
Netflix's The Punisher announced three new cast members, including Ebon Moss-Bachrach from Girls as Frank Castle's ally Micro.
Speaking of Marvel Netflix shows, it was announced that Iron Fist will debut on 3/17/17. Happy St. Patrick's Day, muthatruckas!
It was also announced that BOOM! will publish an ongoing WWE comic book. So, I figure half the book will be nothing but ads for The Network or Connor's Cure.
Despite the fact that director David Ayer claimed the theatrical cut was his final version, an extended cut of Suicide Squad will be released on Blu-Ray on December 13th – because 10 extra minutes are gonna make folks like that movie (for the record, I already liked it).
Alec Baldwin made his debut as Donald Trump on the season premiere of Saturday Night Live. Hosted by Margot Robbie, it was one of the best episodes in YEARS.
Based on how they've painted him as an emasculated wimp, I would bet money that President Kiefer's wife eventually has an affair on Designated Survivor – perhaps with her husband's Chief of Staff. They might save that for season 2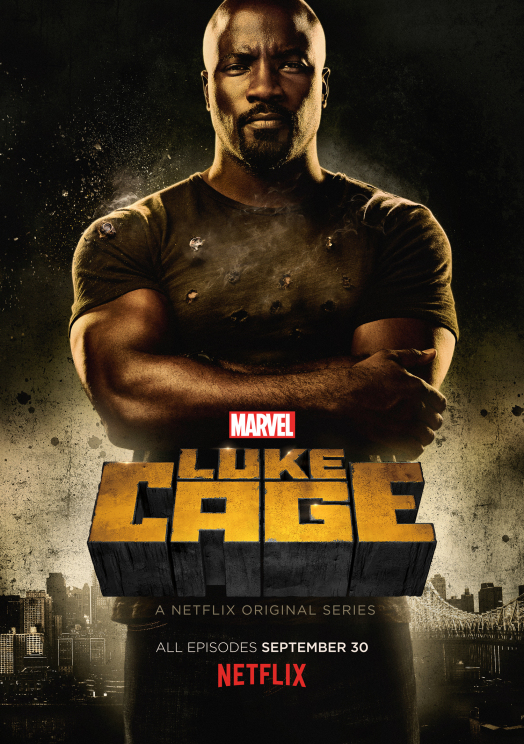 Luke Cage won the week. The Marvel Netflix series debuted last Friday, and was so popular that it BROKE Netflix. Spinning out of Jessica Jones, Luke Cage focuses on a nigh invulnerable man with bulletproof skin, forced to survive in a world that fears and hates him. Or I guess it does. I haven't watched it yet. I still need to watch Daredevil season 2 because I wanna watch them in order, so I probably won't get to Luke Cage til around Christmas. Still, it was on everyone's lips, and the thinkpieces runneth over. Everyone had something to say about the series, and I feel like it has even stolen the thunder of Marvel's upcoming Dr. Strange film. Once I watch the series I'll have more to say, but I think it's safe to say that Luke Cage had the West Week Ever.