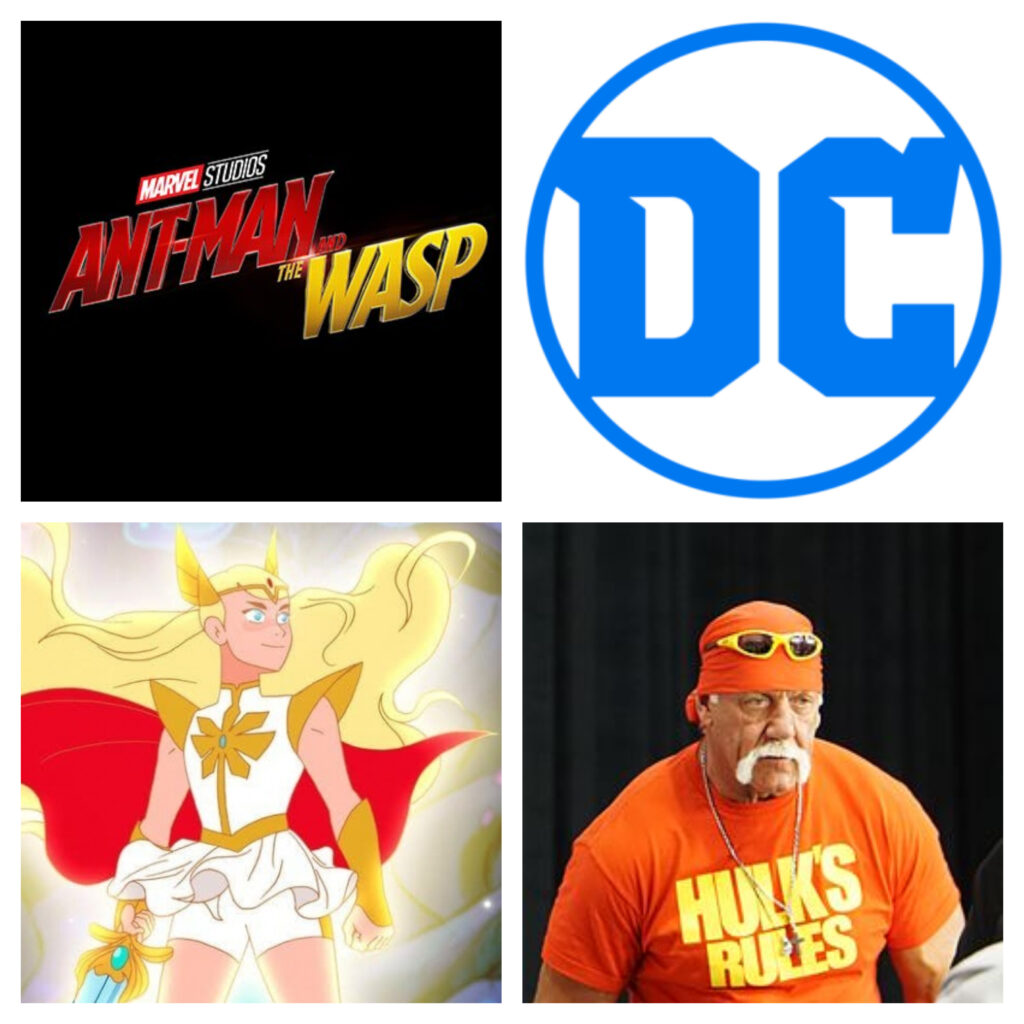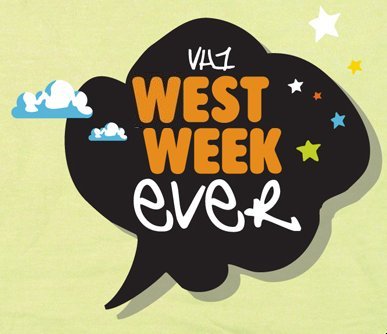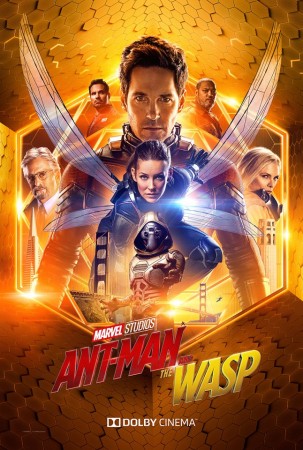 I'm slowly catching up on the year's big movies. I still haven't gotten to Deadpool 2, but I finally caught Ant-Man and the Wasp last night. Unlike most MCU films, I don't really have a lot to say about it. All in all, I enjoyed it, but it wasn't great. I've always said that Ant-Man felt like a really good Fox Marvel film, but just a par Marvel Studios film. It's a masterpiece compared to the X-Men/Fantastic Four films, but it really almost doesn't even earn its place alongside movies like The Winter Soldier or Guardians of the Galaxy. You're almost left wondering "How are these movies in the same universe?", but I guess that's a testament to how tonally different the corners of the Marvel Universe are. Anyway, I enjoyed the palette cleanser that was Ant-Man and the Wasp, as I'm almost "Marveled Out" after Infinity War.
The film explores the almost throwaway line from Infinity War about how Scott Lang took a house arrest deal after the events of Captain America: Civil War. So, two years have passed, and Scott's "3 days from retirement", basically, when it comes to his sentence. As anyone who's seen any movie ever knows, no upcoming deadline that close ever goes smoothly. The Pyms drag him back into their world, as they need his knowledge of the subatomic quantum world to help them rescue Janet Van Dyne, who they believe is still alive after 30 years in there. Some stuff happens, Laurence Fishburne shows up wearing a swede jacket. Hannah John-Kamen shows off her Biracial Resting Bitch Face that served her so well as F'nale in Ready Player One, and everyone lives happily ever after. Or do they?
Watching this movie gave me the same sort of feelings I had watching Pitch Perfect 3 last week. In both cases, I kept waiting for the movie to "take off", so to speak. Despite a scene with Giant-Man, I feel the movie doesn't really aspire to new heights and, like its predecessor, came off like a mundane, slice of life MCU film. That's not necessarily a bad thing, but it does leave me longing for more interactions between Lang and, say, Tony Stark or Thor, just to remind me that these folks do occupy the same space. Paul Rudd is at his Paul Ruddest, so he's not the problem here. Evangeline Lilly has become his badass asskicker, but where did that come from? She was busting out Black Widow moves, yet without the history of Red Room training.
No, I felt the biggest disappointment was Michael Peña's Luis, who was undoubtedly the breakout star of the first movie. They found the right balance for using him in that first film, but they weren't able to recapture that magic here. Maybe it's because we expected the same shtick from him instead of accepting the character's growth. I also hope the Blu Ray includes some deleted scenes of T.I. and the Russian dude, as I feel they were sorely wasted in their roles as partners in the X-Con Security business.
In all, it was an enjoyable way to spend 2 hrs, but I wasn't blown away by it. Paul Rudd is just so likable, that I know I'll watch it whenever I come across it on FX, but until some of its plot points are explored more in-depth in Avengers 4 (because you KNOW they will be), I don't think this movie did much to move the MCU forward. After something like Infinity War, however, maybe it's just what we need right now.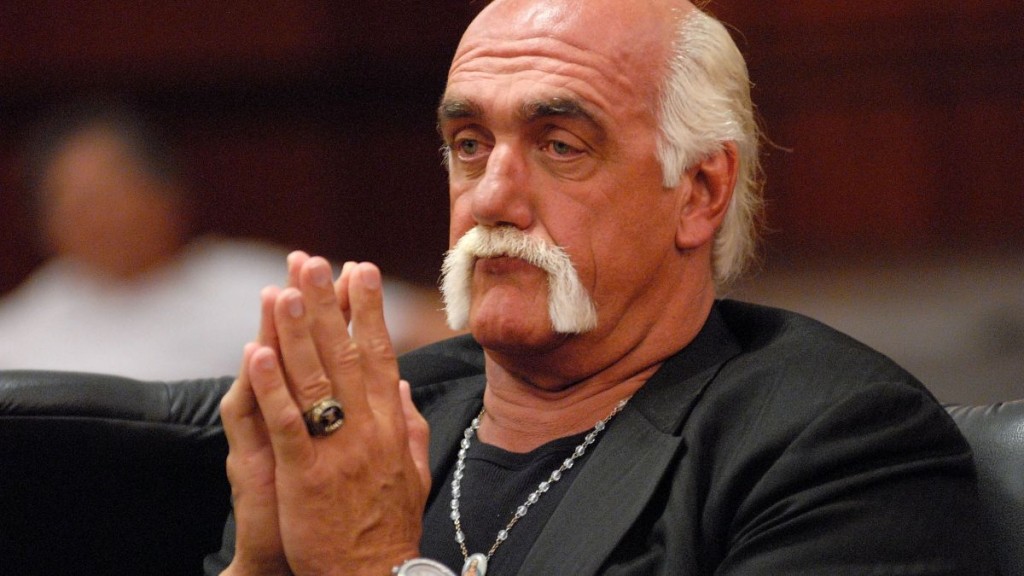 I'm gonna say this once, and then move on because there's no need to dwell on it. That said, I'm pretty much done with professional wrestling for the foreseeable future. You see, over the weekend, WWE reinstated Terry "Hulk Hogan" Bollea to the WWE Hall of Fame, after his removal in 2015 when recordings of his racist remarks surfaced during the Gawker sex tape kerfuffle. I've heard folks defend him the past 3 years, using everything from "Everyone deserves a second chance" to "Well, it was a private conversation that we weren't meant to hear." Whatever.
I will say THIS: WWE never should've reinstated him BECAUSE they never should've removed him in the first place. I say that because it was always clearly an empty gesture – one we ALL knew would never stick permanently. So, it became more of an exercise in "waiting for the other shoe to drop" than actually serving as a cautionary tale to anyone else who might do the same thing. The heat was on the company, and they felt they had to jump and do something, but even they knew they bit off more than they could chew. You can't just scrub the most famous professional wrestler of the past 40 years from existence, even if he did admit "I am racist", which he did. You also can't walk back that statement, which he's been trying to do for the past 3 years.
If he had tried to go with "I was drunk, and I don't really talk like that", I wouldn't have believed him, but it would've at least been an excuse that made sense. Hell, even Roseanne's Ambien excuse was an attempt. No, here's Hogan's whole quote from the recordings:
"I don't know if Brooke was fucking the black guy's son. I mean, I don't have double standards. I mean, I am a racist, to a point, fucking niggers. But then when it comes to nice people and shit, and whatever."

"I mean, I'd rather if she was going to fuck some nigger, I'd rather have her marry an 8-foot-tall nigger worth a hundred million dollars! Like a basketball player!"

"I guess we're all a little racist. Fucking nigger."
Reportedly, when he spoke to the talent backstage after being reinstated, he reminded them to be careful of what they say because you never know when you're being recorded. This is not a man who's sorry for what he did. He's already said he's racist. No, this is a man who's sorry he GOT CAUGHT. And I don't have time for that.
WWE has a history of trying to polish turds, whether it's this situation, or it's their embrace of Ronda Rousey, who's something of a transphobic Sandy Hook truther. Maybe you can separate the art from the artist, but I can't – especially when the art is throwing someone through a particleboard table. In my mind, they're not contributing enough to society, or to "art", to turn a blind eye on their other shit. People love to go to stuff like "Well, Martin Luther King cheated on his wife." OK. So did Ric Flair. Only one of them marched for my right to vote, however.
In a lot of ways, I feel sorry for Hogan. I feel sorry that, given the Gawker trial, he should be wealthy. Not just rich, but wealthy. However, he'll never see a penny of that, as it was juts a symbolic victory. I felt bad for him when his dumbass son turned his friend into a vegetable. I felt bad for him when his wife left him as the money dried up. Like most children of the 80s, I saw him as more myth than man.  So, here we've got a 64 year old man with no other prospects than to tie on his bandana one last time, and hope his rickety knees can manage as he climbs between the ropes into that ring. But, maybe that's what life comes down to when you're a self-admitted racist. So, in closing, FUCK HULK HOGAN.
Things You Might Have Missed This Week
That beacon of family values herself, Bristol Palin, will be replacing promiscuous-teen-turned-porn-star Farrah Abraham on the next season of MTV's Teen Mom.
Alice Eve will be portraying Typhoid Mary in the second season of Marvel's Iron Fist, debuting September 7th on Netflix. If you're not familiar with her, she's the blonde with the gratuitous underwear scene from Star Trek Into Darkness. Or the gratuitous underwear scene in She's Out of My League.
We got a trailer for the upcoming Rise of the Teenage Mutant Ninja Turtles cartoon, and I think it just gave me a seizure. Seriously, this is like a next level ADHD that medical science hasn't even named yet.
Everything old is new again, Nickelodeon announced the return of Rugrats, as both a 26-episode TV series and a CGI theatrical film. I can just imagine as future archaeologists dig up the artifacts of this era, trying to determine if that scorched animation cel is from the first Nickelodeon Era (which will be known as B.K., for Before Kel) or the second Nickelodeon Era (A.S., for After Schneider).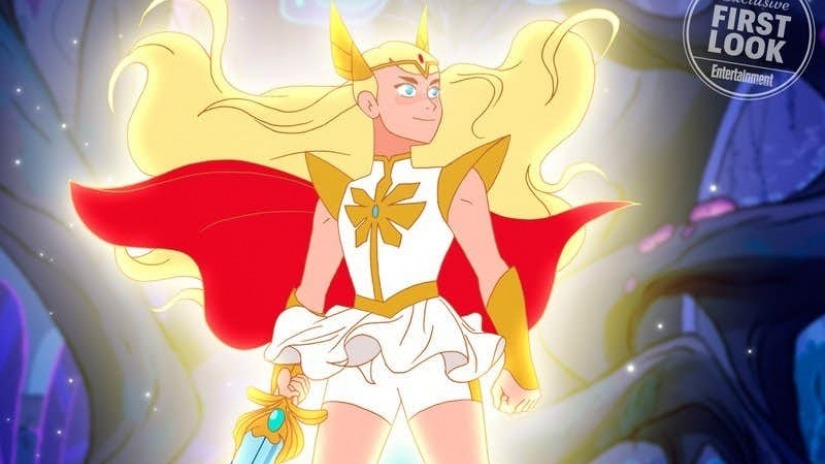 Speaking of new old shit, we got a better look at the She-Ra reboot series from Netflix, and the man-children took issue with her character redesign. Sure, she looks kinda mannish in some pics, but maybe that's a plot point, I dunno. Maybe She-Ra was born Peter-Ra, and is now living her best life? Who am I to judge?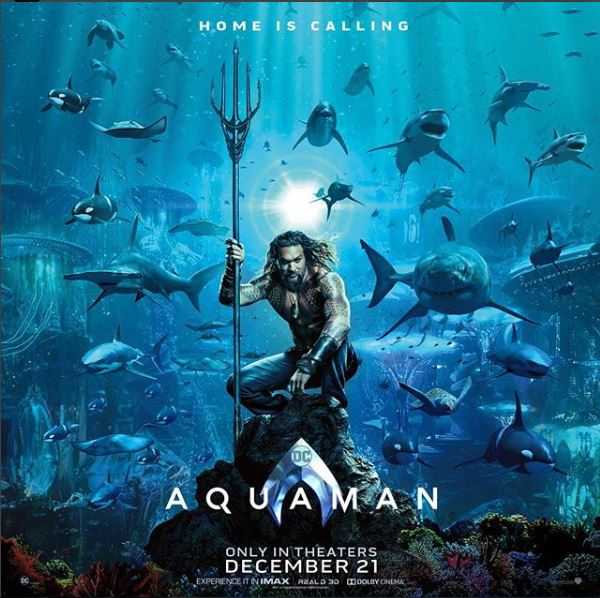 We also got this teaser poster for Aquaman, which does absolutely nothing for me. I'm still kinda hung up on Momoa in the role. We get mad about white-washed characters, but how come it's not the other way? I want my blond-haired, blue-eyed, Aryan Aquaman, dammit! Plus, I just don't feel Momoa is a *STAR*. Sorry, not sorry. Sure, the ladies love him, but he doesn't have the juice to put butts in seats.
Star Wars: The Clone Wars has been "saved", as the series will return on Disney's streaming service, five years after it left the air on Cartoon Network.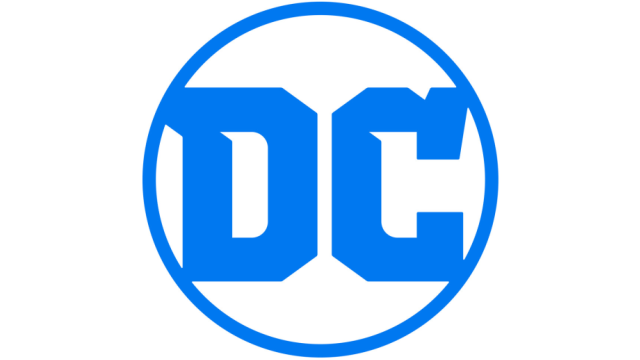 San Diego Comic-Con kicked off this week, and so far it appears that DC Comics is leading the charge. First off, it was announced that the Berlanti Arrowverse would be adding a Batwoman series to The CW, after her introduction in this fall's DC show crossover. They're currently looking for a lesbian actress to play the role, which is interesting to me. Maybe it's all the recent talk about representation and all, but does it have to be a lesbian actress? What if she's just lesbian for the show? I dunno. I'm sure there's a lesbian out there who can do it, but it just seems like they might be missing out on some good choices just because of someone's sexual orientation. On the flipside, if the producers of How I Met Your Mother had specifically sought out a "heterosexual lothario", then Neil Patrick Harris never would've become Barney Stinson – a role in which he was perfect.
Then we got…this. I'm just gonna come out and say I think Titans looks like shit. Some folks are excited about it, and that's great, but it's simply not for me. "Fuck Batman"? Does anyone over there even understand their audience? I may come off as a Marvel fanboy, especially if you've seen my Twitter avatar, but I grew up on DC, and it's what I call "home" when it comes to my fandom. If I'm hard on them it's because I care, and I just feel like they continue to screw the pooch when it comes to a lot of their live action stuff. I've got friends who love the grim and gritty "real worldness" of the DC stuff, as they think the MCU is juvenile. That's all well and good, but let's call a spade a spade here. We're not debating the merits of Batman vs. Superman here. No, we're talking about a show that apparently wasn't even good enough for TNT. I mean, fucking Batwoman is getting a show on basic TV, but the Titans aren't? Just how bad is this show? Based on this trailer, pretty damn bad.
On the movie side of things, it's official that Joaquin Phoenix will star in Joker, and it's rumored that Atlanta's Zazie Beetz might costar. I find this whole project unnecessary, but I find it even more odd that it'll be directed by Todd Phillips, of The Hangover/Old School fame. Is he REALLY the right pick for this? I don't see him and Phoenix meshing very well. Anyway, the film is slated to be released October 4th, 2019.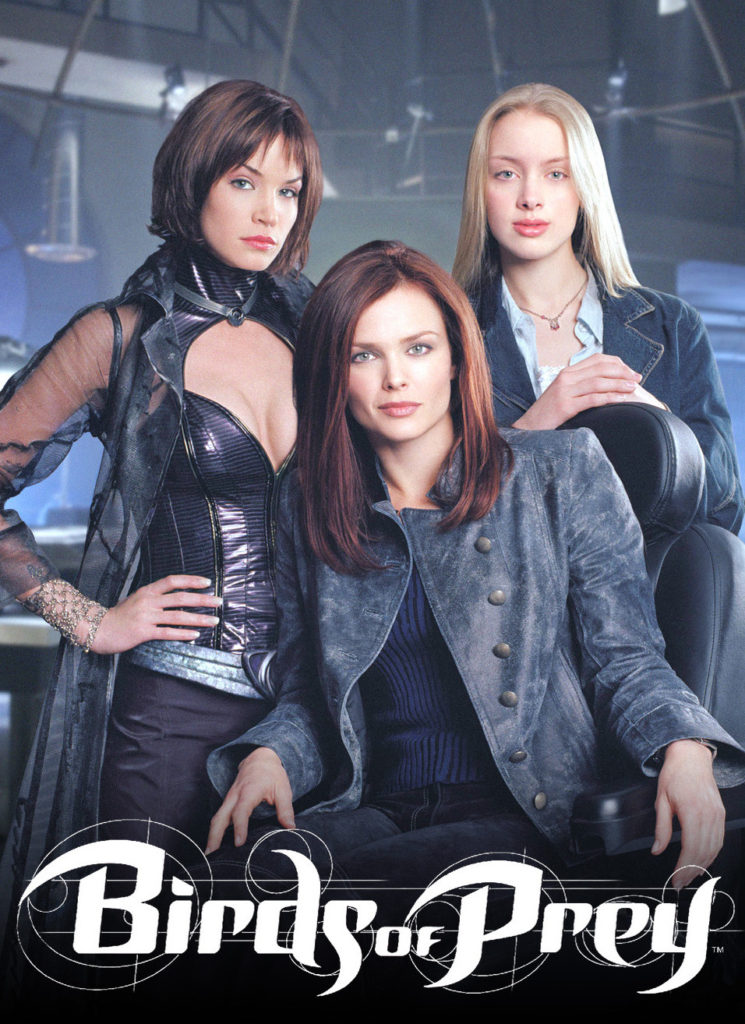 Meanwhile, the Birds of Prey movie will reportedly have, basically, every female Gotham character involved – from Cassandra Cain to Harley Quinn. My problem with this movie is that it'll have the same issue that the Birds of Prey TV show had if they dance around the Batman issue. If you don't remember, there was a Birds of Prey series on The WB that launched around the same time as Smallville. I will die on that hill that BoP was no worse than Smallville, but one was given a chance to grow and the other wasn't. My biggest problem with the show, however (and it would also be my biggest issue with The Dark Knight Rises), is that the series was predicated on the idea that Batman was so distraught over the murder of his true love that he quit being Batman and just left Gotham to fend for itself. In Birds of Prey, it was the death of Catwoman that did it, while in TDKR it was the death of Rachel Dawes. In both cases, I never felt like that's how Batman would handle that situation, as he'd probably become more driven and insane, than just quitting the game entirely. So, in essence, the Birds of Prey series was a Batman show without Batman. He was integral to the whole thing. He was woven into the tapestry of the setting, but he was never seen (except in flashbacks). And he's too big of a character to exploit but not fully use. So, the Birds of Prey movie will, at the least, need a Suicide Squad-level Batman cameo just to keep it credibly on the tracks.
Speaking of Batman and Catwoman, the outcome of Batman #50's wedding has polarized so many fans that writer Tom King apparently had to hire a bodyguard for San Diego Comic-Con. Plus, DC Comics has made the issue returnable since retailers and fans didn't feel they got what they were promised. Y'all really need to get your shit together if you're threatening a man over something like this.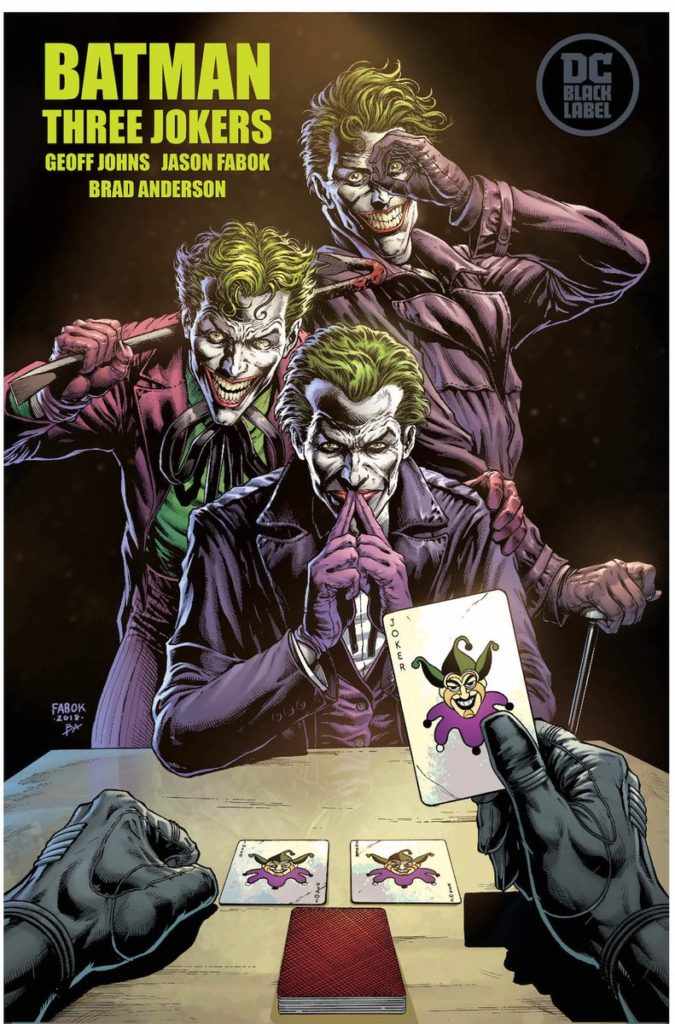 Finally, for a man who's reportedly on the outs with the entertainment side of DC Comics, Geoff Johns will certainly be collecting checks from the comic side for the foreseeable future. So far, he's announced a new SHAZAM! series – likely to capitalize on the upcoming movie starring Zachary Levi, as well as Three Jokers. The interesting thing to me is that Three Jokers is slated to be released as part of DC's Black Label imprint, where I thought most of those stories weren't in continuity. That was announced as DC's Not Elseworlds, But Totally Elseworlds line, with stuff like Frank Miller's take on Superman, or the collected edition of Batman: White Knight. It's strange that they'd put Three Jokers over here, when the concept of there having been three Jokers came from the storylines of the core DC Universe. Johns isn't done with live action just yet, however, as he also announced a Stargirl series for the DC Universe streaming service, starring a character he created based on his sister who died in the TWA Flight 800 explosion.
I may not agree with all of their decisions, but DC is making moves this week, while Marvel is noticeably silent, so that's why DC Entertainment had the West Week Ever.