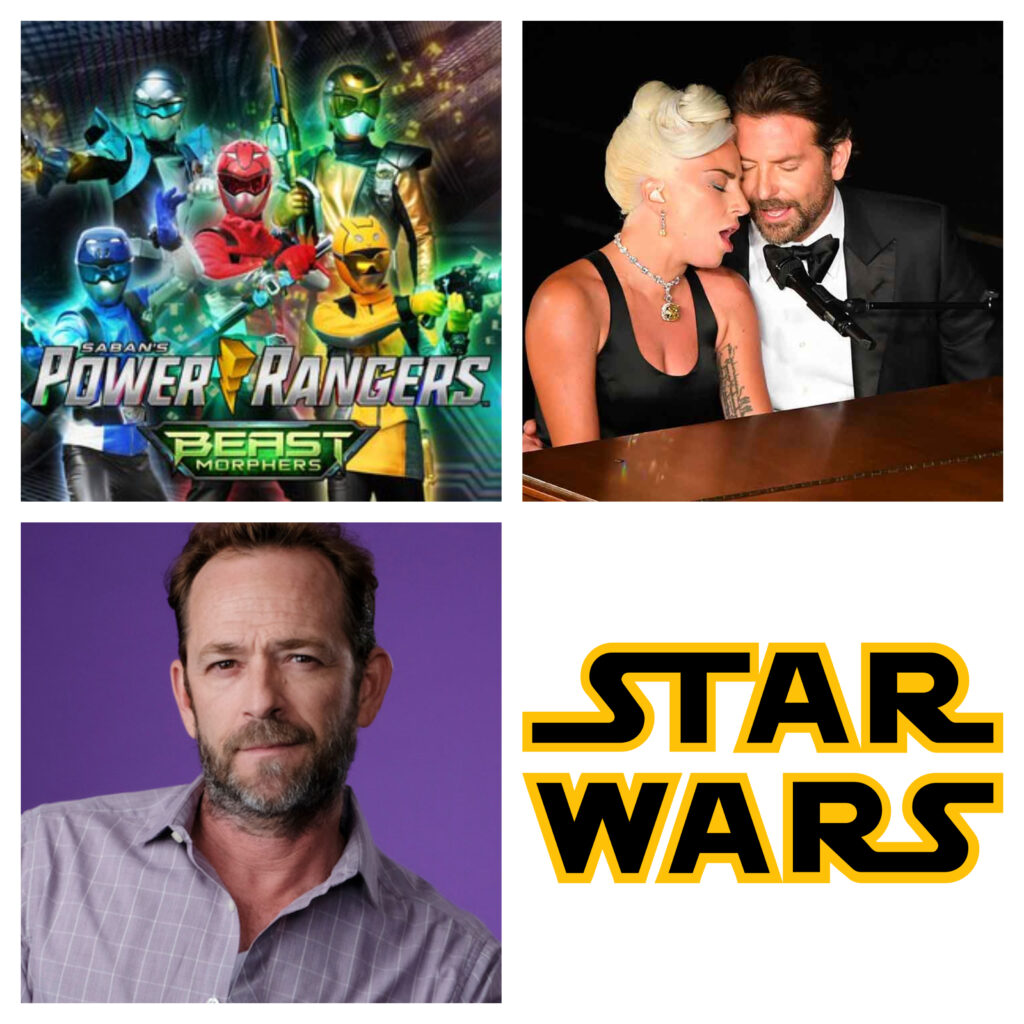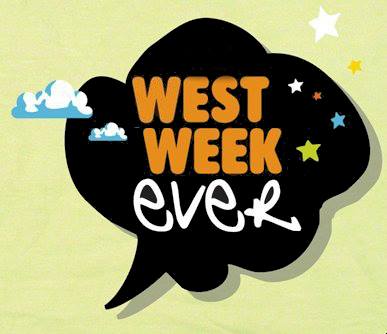 Yay, there's finally pop culture to discuss again!
In TV news, Fox has picked up a mockumentary starring MOST of the original cast of Beverly Hills 90210, following them as they try to pitch a reboot of the show. That's some meta bullshit right there. Anyway, the news was so catastrophic to Luke Perry that he had a massive stroke, and is currently hospitalized. Now, it was never announced that he would be joining the show (probably due to commitments on Riverdale), but now it's pretty much a definite NO. Anyway, prayers up for Dylan McKay.
The latest Power Rangers incarnation, Power Rangers Beast Morphers premieres tomorrow morning on Nick. I remember a time when I looked forward to those days like it was Christmas morning, but life happens and I've gotten older. Still, it's not all my fault. It's the franchise's. I know times change, but I can think back to how we all knew the Black Ranger was played by Walter Jones (the Emmanuel came later). I don't think there's any kid out there, sitting around talking about Davi Santos, but I could be wrong. Now, I don't even learn their names anymore – the actors or the characters, 'cause none of it matters. Kinda like the Spice Girls, you can convey all you need to know just by saying "Red" "Yellow" "Pink". There is just nothing interesting about these folks. They're all pretty, but they're also bland as fuck.
The "Neo Saban era" (when creator Haim Saban purchased the franchise BACK from Disney) is when it just completely shat the bed. It was clear Haim was just trying to make his nut off the franchise one more time, but there is no *love* to those seasons. They just exist. Still, Beast Morphers is the debut season from the franchise's new owner, toymaker Hasbro, so we're all interested see what they've got in mind for things. Adult Power Rangers fans are like football fans, in that every new season is the one where "we're going all the way to the Super Bowl!" And we never do. So, I guess you could say we're, at most, cautiously optimistic.
We also got what, I assume, is the final trailer for Dark Phoenix – Fox's swan song for the X-Men franchise before it heads over to Disney. Someone online said this earlier, and I didn't believe them. However, after watching it I felt the same: Nothing. No anticipation. No real disdain. If anything, I felt a tinge of shame for all involved.
Say what you will about the pre-Apocalypse films, they at least made us care about *some* characters – even if it was just the same 4 every time. But I do not give one iota of a shit about any of this team except for Quicksilver, so they can all die for all I care. Seriously, which movie was it where I was supposed to begin to care about Nu Scott Summers? Was it during some scene of Apocalypse that I missed? If we KNEW that Scott grows up to be James Marden's Scott, this would be character work. It'd be filling in blanks. But they're redoing the same goddamn movie, but about 15 years earlier for that character? And everyone loves Nu Jean's actress because you're all doped up on Game of Thrones, but I feel she lacks charisma or presence.
Whose plan was this?! It's like Kinberg took a bar bet to remake X-Men: The Last Stand, but WORSE. And that movie at least got some emotions out of folks, even if they were negative. I've never felt more uncomfortable by such a feeling of nothingness that this movie is generating inside me. Am I dead?
Anyway, this isn't me hopping on the "I can't wait to see what Marvel does with the franchise!" bandwagon. Unless you're new here, you already know how I feel about that merger. Instead of looking forward to what's to come, just let me mourn for what might have been.
Things You Might Have Missed This Week
AMC is developing a second spinoff for The Walking Dead, 'cause, why the fuck not?! Even George Romero looks at Robert Kirkman at this point, and just goes "Jesus, fuck, man! Enough with the zombies."
Will Smith will reportedly not be back for The Suicide Squad, which is the sequel to Suicide Squad. I'm sure his agent was like, "Hey, Will. You gonna do The Suicide Squad?" And Will replied, "Bro, I just did Suicide Squad." And the manager is like "No, that was Suicide Squad. THIS is The Suicide Squad." And they just go back and forth, as Will gets increasingly angry, and breaks his no cursing rule with "Stop fuckin' with me, man!" and hangs up the phone.
Brooklyn Nine-Nine was renewed for a seventh season by NBC, while Fox is busy basically remaking frickin' Curb Your Enthusiasm with Tori Spelling…
Star Trek: Discovery was renewed for a third season on CBS All Access, which just means another season I refuse to pay to watch.
Josh Orpin will be playing Superboy next season on DC Universe's Titans, which is just another show I refuse to pay to watch.
NBC announced that Jenna Bush Hager will be replacing Kathie Lee Gifford on the fourth hour of The Today Show when Gifford leaves the show in April.
Dick Wolf's bank account will never run dry, as NBC also just renewed his trio of Chicago shows (Fire, Med, and PD). Know what would really bring in some ratings? If they did some stunt casting with Jussie Smollett next season…
Black Panther won an Oscar. Spider-Man: Into the Spider-Verse won an Oscar (beating DISNEY, no less!). Oscars for everybody!
I don't expect us to find out any time soon. However, in 25 years, when Lady Gaga writes her autobiography, she's gonna "reveal" that she and Bradley Cooper were fucking during and after A Star Is Born, and we're all gonna be like "Duh, bitch". I'm so sure of this, in fact, that Cooper's baby mama, model Irina Shayk, almost had the West Week Ever along with her legal team.
Topher Grace is a name you don't hear much these days. After a string of poorly received movies, it seems he retreated to his house to play around with film editing. One project he'd been focusing on was a recut of the Star Wars Prequel Trilogy. There'd been stories for years, how he'd invited folks over for private viewings, though his cut would never be able to be publicly revealed.
Well, Grace is at it again, as he made a trailer that references all 10 Star Wars films so far. And folks seem to like it – not an easy feat when it comes to Star Wars fans. I don't really have a horse in this race, but it seemed to bring folks joy, and that's what this is about – most of the time. So, Topher Grace's Star Wars trailer had the West Week Ever.