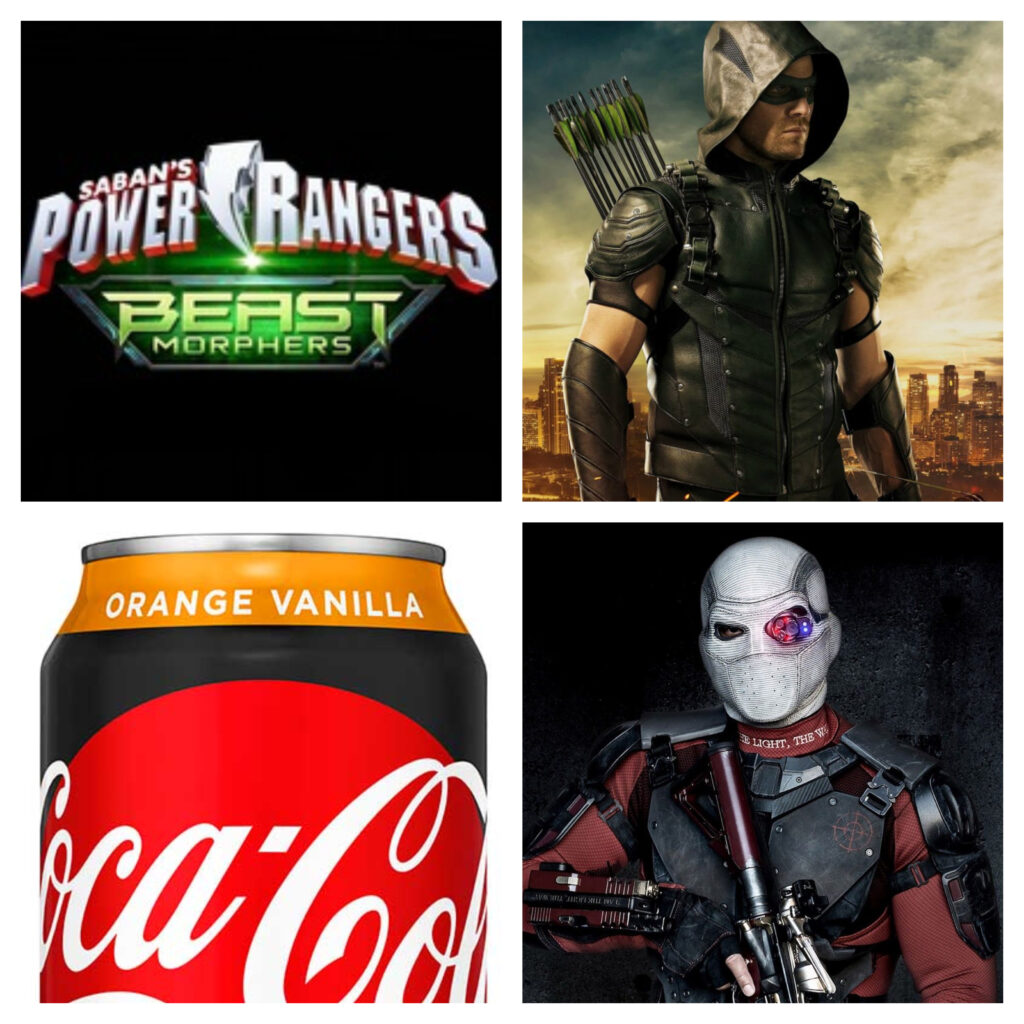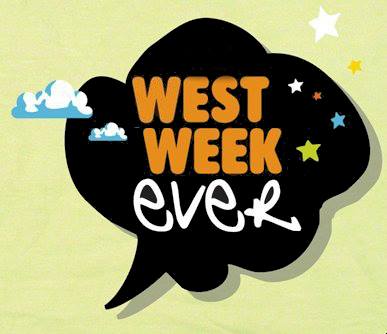 There's quite a bit of pop culture-y goodness to discuss this week, which is a welcome change of pace.
First off, yeah, I've seen Captain Marvel, but we'll talk about that next week. Give y'all some time to see it, 'cause I've. Got. Thoughts.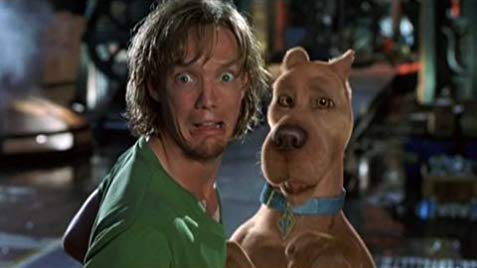 In movie news, Warner Bros announced a new animated Scooby-Doo film, that's to kick off the shared Hanna-Barbera Universe, with the gang taking on Dick Dastardly. Well, in a controversial move, WB replaced Matthew Lillard as the voice of Shaggy, recasting him with Will Forte. It left a bad taste in folks' mouths because 1) Lillard found out about the recasting along with the rest of the world, and 2) he's been voicing Shaggy since Casey Kasem stepped down from the role in 2009 (plus he starred in the role in the 2 live action films). So, if you've seen Scooby-Doo and the Dairy Queen of Death or whatever the fuck straight to video thing they're slinging, that voice you heard was Lillard.
I get that Lillard's had the role for a bit, but I can also see WB wanting more of a "name" for their Hollywood offering, since it's going to be positioned as a bigger deal than the Warner Home Entertainment releases. And we just happen to live at a weird time where Will Forte can pull up on Matthew Lillard. What's next? Michael Pena taking roles from Freddie Prinze Jr? Anyway, I get it. It sucks – especially for voiceover actors – but that just seems to be where Hollywood is headed. Tara Strong has voiced Harley Quinn forever, but the upcoming DC Universe animated series has tapped The Big Bang Theory's Kaley Cuoco for the role. Why? Because TBBT is the #1 sitcom on television (cue the wailing and gnashing of teeth). I'm not saying the practice is right, but I'm not surprised by it in the least.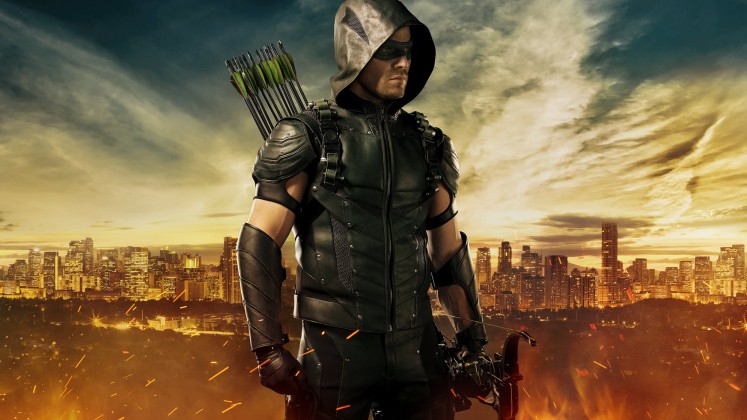 Sticking with Warner Bros productions, it was revealed that Arrow will return next Fall for an abbreviated 10-episode final season. Ten episodes would take them right up to next year's crossover, so I guess we know who dies in "Crisis"? Which, ya know, would be a fitting sacrifice. He's more than avenged his city, and has grown in his quest. He's no longer about simple revenge, and he's inspired countless others. It works. I guess this means I've got to catch up on the show now, as I fell off early last season.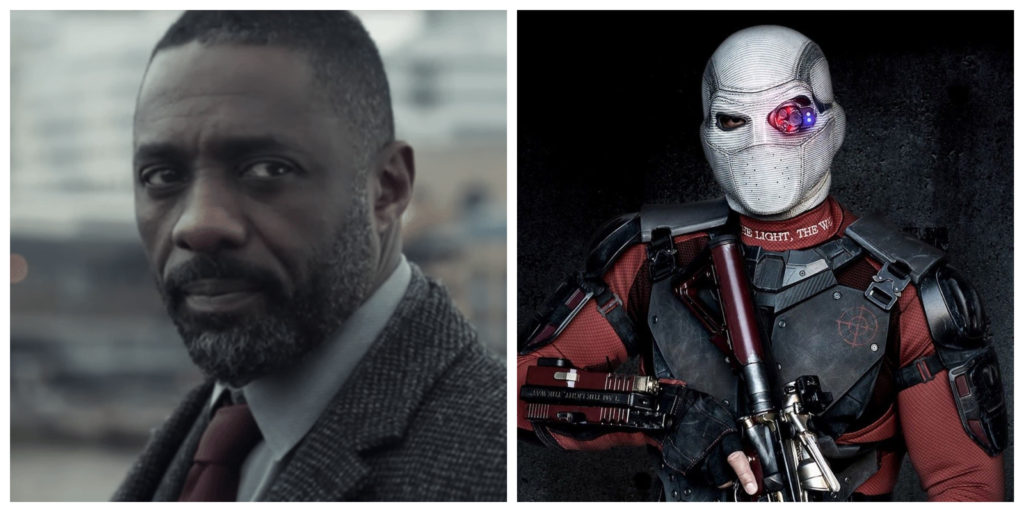 And one last, BIG, WB tidbit: Idris Elba is reportedly replacing Will Smith as Deadshot in The Suicide Squad. Frankly, I think Idris should actually play Bronze Tiger. I'm not one of those who feels like Deadshot HAS to be on the Squad. In the comic series, he and Harley are mainstays, which kinda throws a wrench in that whole "Anyone could die on any mission" threat. If he's killed – even if offscreen – it proves there are actual stakes to the team. And it'll be the second time Will Smith gets killed off a sequel off panel
Since I couldn't find it online, I made my own bootleg version of it pic.twitter.com/Ju7mLnCxtV

— William Bruce West (@williambwest) March 6, 2019
I give you the most boring toy commercial I've ever seen. It lacks energy, and it's almost like they don't know their audience. Kids commercials have to be loud and bombastic. Make the kids WANT the shit. This voiceover sounds like she's my therapist. The movie will do just fine, but I'm not sure the merch sales are gonna be so hot for Captain Marvel…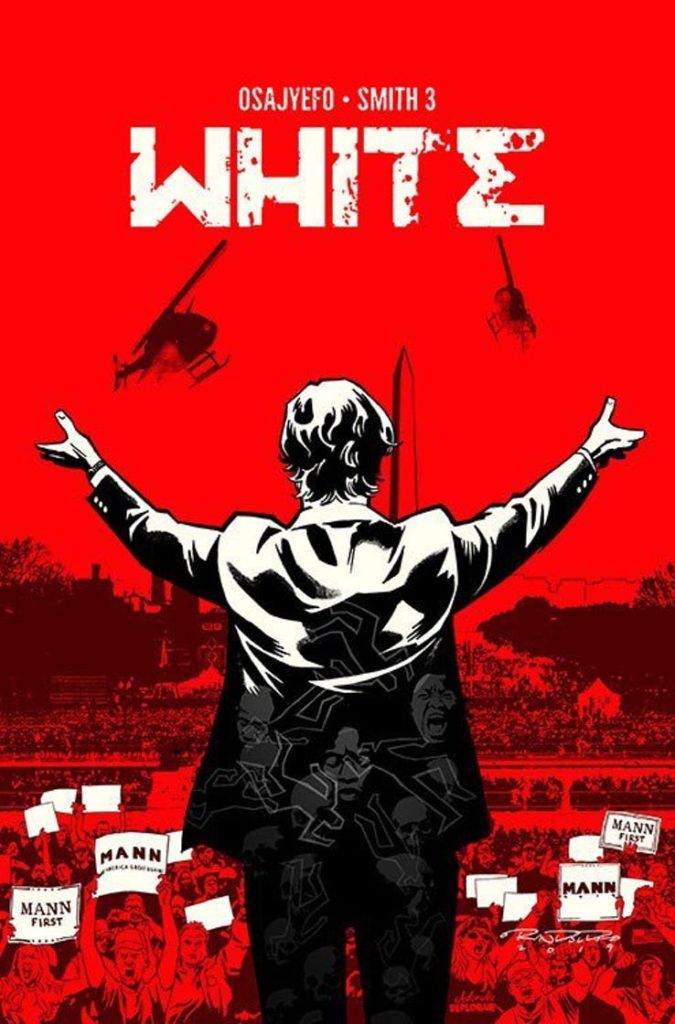 The Kickstarter went live this week for WHITE, which is the sequel to the critically acclaimed graphic novel BLACK, which came out a few years ago. That story dealt with a world where superheroes exist, but the powers are only available to Black people. This sequel (the second part of a reported trilogy) appears to follow how White folks are coping with the fact that they can't have powers. Well, just looking out the window, I can assume they ain't gonna be too cool with that.
I'm tempted to pledge to this project, as I did support BLACK. That said, I also find BLACK in the $5 bin A LOT, making it hard for me to justify the $30 pledge when this volume is likely to experience a similar fate. Plus, while I haven't read the entire story yet (despite having 2 years to do it), I did read the first issue, and it wasn't very…good. Add to the fact that the Tuskegee Heirs Kickstarter has pretty much killed my faith in that platform for promoting new creative endeavors.

Speaking of comics, this tweet went viral from creator Jimmy Palmiotti, and I couldn't disagree more. Looking at a lot of the replies, I'm not alone.
Nope, nope, nope! It's NOT our job, as fans, to provide a living wage for comic professionals, and it's wrong for said industry to try to guilt us into doing it. Palmiotti's own friends, like Joe Quesada, prop up an industry that underpays their talent, and then goes out and expects fans to make up the difference. If you wanna give a little more to comics, that's your choice, but it's not your job or role to make sure Johnny Comic Book Artist can pay his bills. That's on his publisher.
Meanwhile, it's such a tacky ploy to try to pit fans against the "millionaire actors", who are also there to give back to those fans/make their nut. There is NO money in comics. Most of us, regardless of our place in the pecking order, went into the industry knowing that. Whether the Diamond customer service rep, or the newbie Marvel artist, everybody's just trying to get by. And it's the individual's choice as to what they should do with their money.
This song – "Ladies in the '90s" – was actually released by Lauren Alaina back in October, but it's just starting to gain traction with airplay. Seeing as how it's been out so long, I think this lyric video is all we're gonna get, which is sad because I can think of a lot of fun stuff to do with this concept. Anyway, the song has been stuck in my head all week, so maybe you'll find it as fun as I do.
Things You Might Have Missed This Week
Alex Trebek announced that he is fighting Stage 4 pancreatic cancer. In a recorded message, he jokingly said that he'd have to beat it, as he still has 3 more years on his contract. I'll say this: when Trebek is done with Jeopardy! I want them to put it on ice for a few years. Family Feud disappeared after the Ray Combs era, and it had to slog through Richard Karn, Louis Anderson, and J. Peterman before they hit pay dirt with Steve Harvey. I'd rather not endure that slog with Jeopardy! any time soon. Let it stand as a monument to the man's work until quite some time has passed.
The Mad About You revival has finally found a home on Spectrum, along with the Bad Boys spinoff, LA's Finest. The 10-episode "event series" will focus on Reiser and Hunt's characters dealing with "empty nest syndrome" as their daughter goes off to college. And I don't know a single person who wants to watch this. I was a Mad About You FAN, and I don't want this. All I know is Ira better be there, or they can go straight to Hell.
I don't normally cover death here, but Luke Perry sadly passed away earlier this week after the massive stroke he suffered last week. The thing that's been most surprising to me, however, are all of the great stories folks have shared about his kindness. I always kinda figured the former 90210 star was something of a douchebag (though I had absolutely nothing to back that up), so it was great to hear that I was wrong and had judged him too quickly. It doesn't seem like Hollywood is filled with NICE people, but it certainly sounds like they just lost one with the loss of Perry.
The Twitter Sleuths are on the case! Between the release of the documentary Leaving Neverland, focused on the Michael Jackson sexual assault allegations, and the Gayle King/R. Kelly 2-day interview, folks got their fill of juicy morsels to dissect and try to figure shit out. Nevermind the fact that these are situations that ruined kids' lives. I blame Serial for this, but it's also 2019, which is a blanket excuse for anything these days.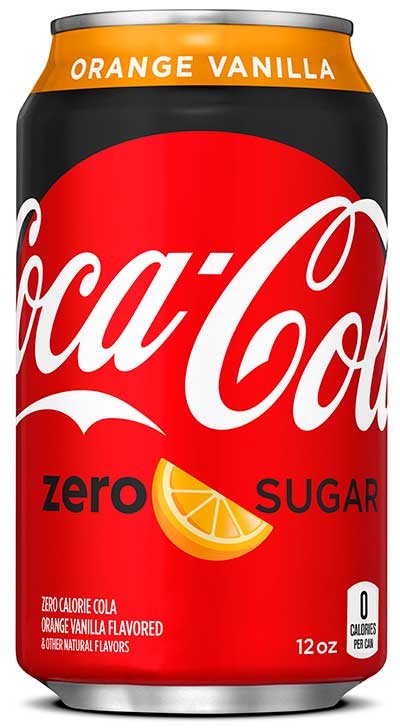 I'm not really one to do food reviews, but I HAD to grab the brand spanking new Orange Vanilla Coke Zero. I don't taste even a HINT of Coke. It might as well just be some Orange Fanta with some vanilla syrup in it. It's not to say I don't like it, but it's not something I can guzzle back to back. I can tear through some Vanilla Coke Zero, but I need something of a refractory period after drinking just one of these.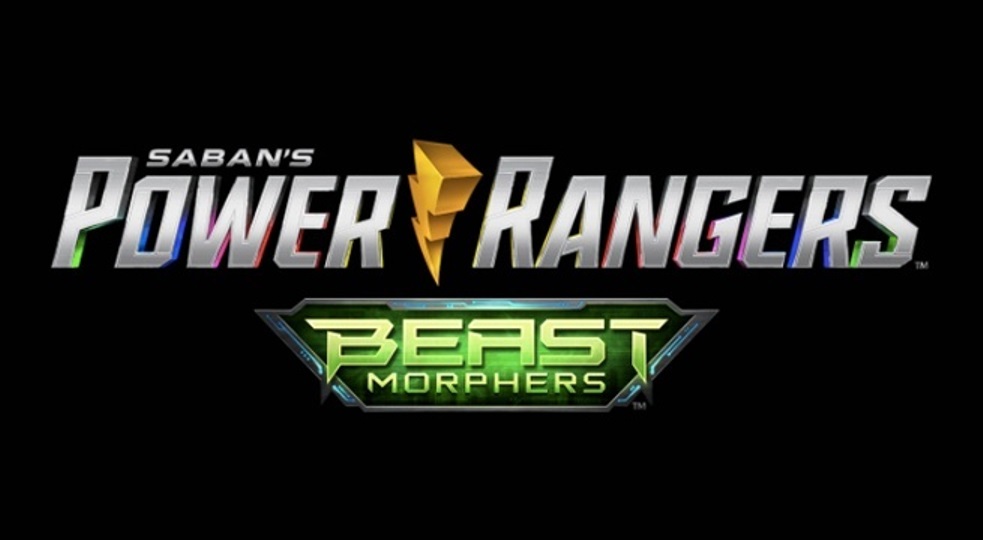 I am a Power Rangers fan. That's no secret to anyone who's been to this site before. Still, being a fan of that franchise for the past few years has been like cheering on a losing sports team. I've checked in every now and then, but nothing really piqued my interest. I made a promise to myself, some 20 years ago now, that I'd watch the show as long as it was on the air. It had been good to me in rough times, so I would never leave it. I had no idea, however, that the friggin' thing was gonna follow me to the grave! Over the years, watching every episode became watching every premiere and finale, which became watching every premiere. It was just enough to keep my promise to myself, but it kept me from getting engrossed – a good thing, since I would just end up focusing on how bland the Neo-Saban era of Power Rangers had become. Last year, however, toymaker Hasbro purchased the franchise from creator Haim Saban, with a desire to breathe new life into the property. Now, suddenly I realized I didn't have to be an Orioles fan anymore because now we had the Nationals (did I do the sports right there?)!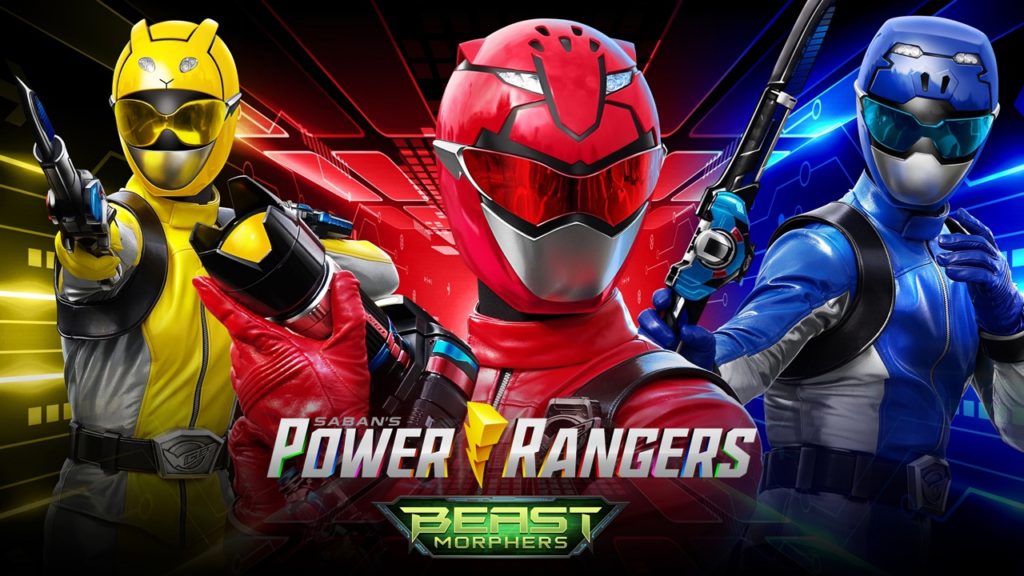 Hasbro's first offering premiered last Saturday morning, as Power Rangers Beast Morphers. I was cautious. Not cautiously optimistic. Simply cautious. I didn't know what to expect, but I knew everything about what had come before. So there was an uphill battle ahead of Beast Morphers. That said, this was the first time I'd felt open to a new incarnation since Power Rangers Samurai, which was a disappointment out of the gate (WHY didn't Nick air the PILOT as the first episode?!).
As the show began, I was already seeing some familiar tropes. A gym & juice bar, and a young White guy leading a Karate class? Is it 1993 again?! OK, I was settling in. As the show went on, what I found I really enjoyed about it was how it honored and embraced what had come before. In the first episode, we not only get a reference to Mighty Morphin Power Rangers villain Rita Repulsa, but it was also tied to the most recent villain – a show of support for the continuity that Saban had dodged so deftly. This was a show that was built on what had come before. Sure, it was a clean slate, but it wasn't a jarring hard reboot.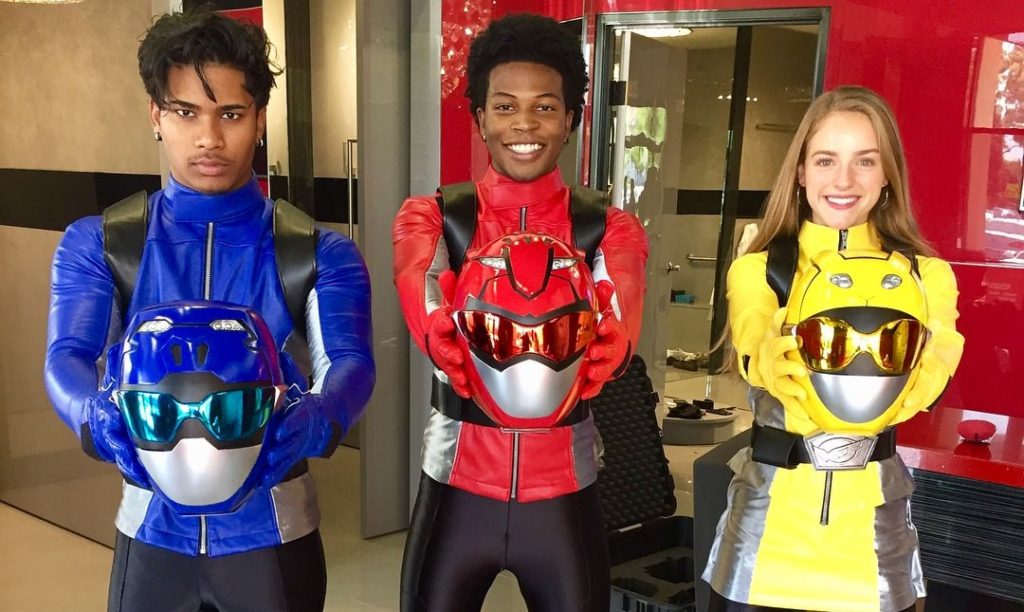 Plus, there were quite a few swerves when it came to the characters. This is the first group of Rangers, in about ten years, that I have actually found likable. I already care about them and want them to succeed. They're not just bland pretty kids, which was the call sheet description from the past few seasons. AND (and this is a BIG and) it's the first time in a very long time that I even liked the supporting characters. The wacky brother and sister who run Grid Battleforce security, the teen prodigy who has figured out how to tap into the Morphing Grid, even the stern, with a heart of gold, commander of Grid Battleforce – I loved them all.
It's still early, and strong pilots can quickly turn into mundane series, but I think we might have a winner here. I think Power Rangers is actually GOOD right now, y'all. That's CRAZY! Anyway, this is why Power Rangers Beast Morphers had the West Week Ever.