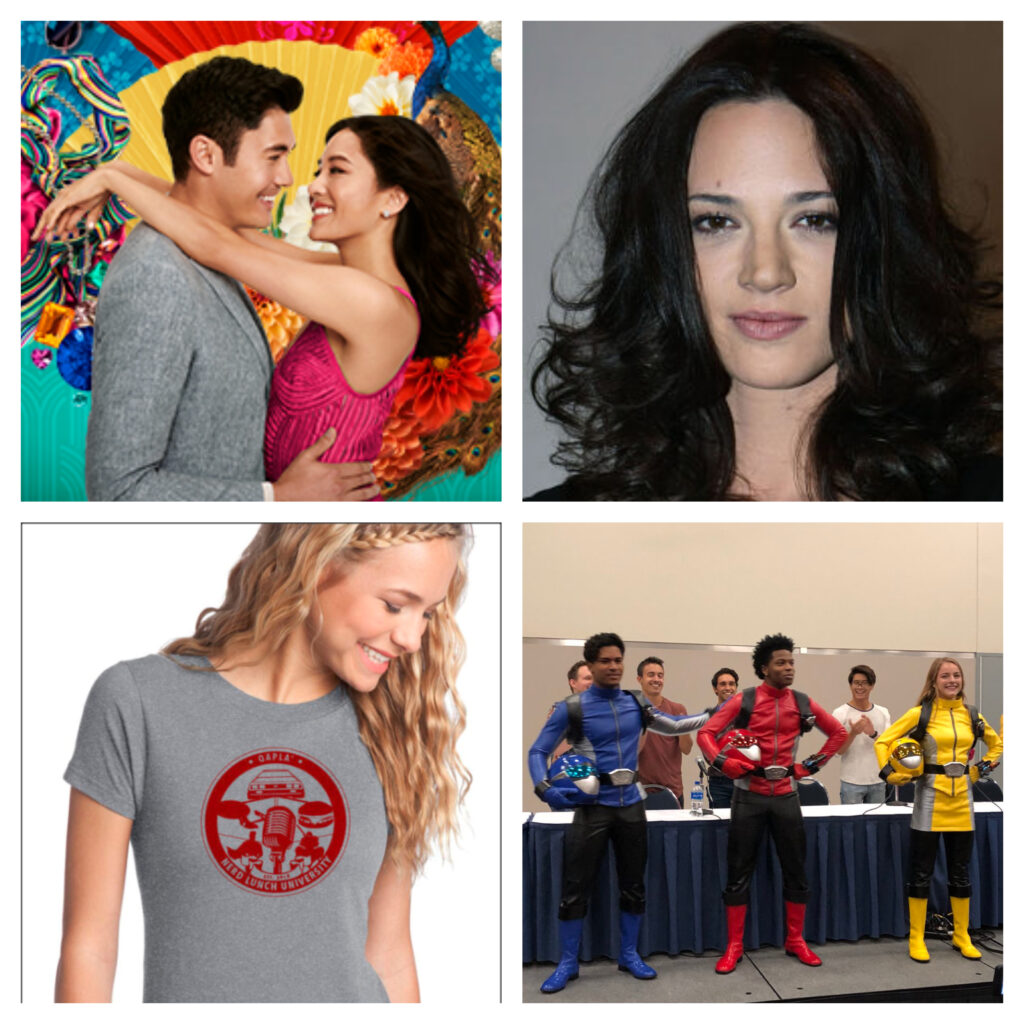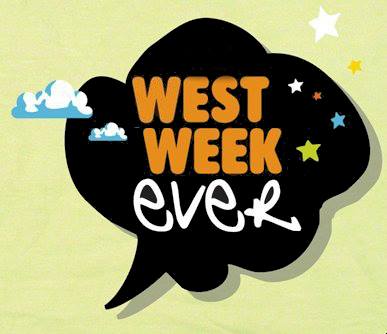 I was really pleased with last week's post. I mean, I gave you a great summary of The Meg. You got an Omarosa "tribute", complete with the history of the Reality Show Villain. Yet, it still didn't get the amount of shares to which I've become accustomed. I guess you objected to my use of the word a certain word. Well, for that, I'm punishing you with a shorter post this week! Go think about what you did – I mean, after you read all this, of course.
HarassmentWatch(TM)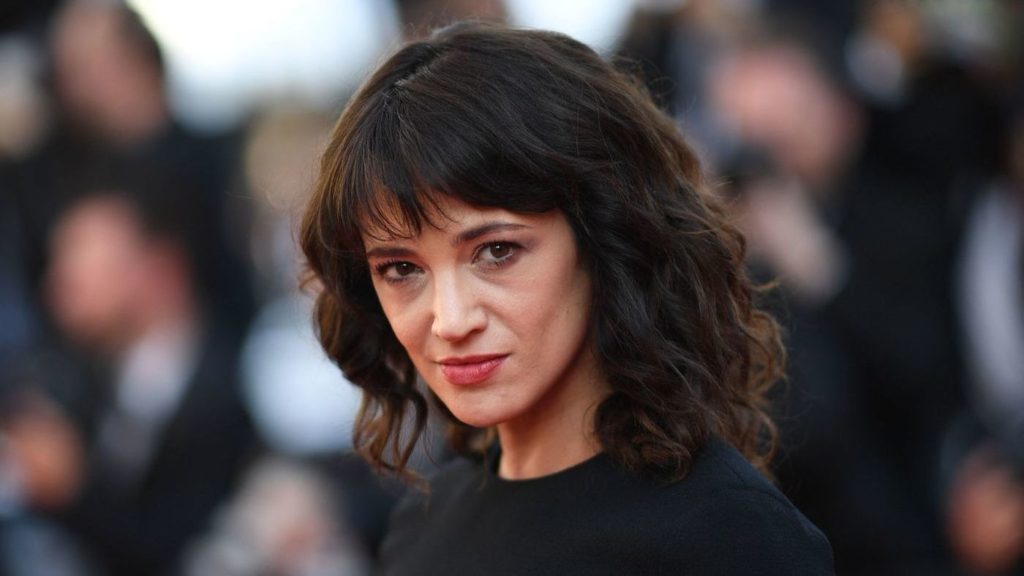 Asia Argento – Don't get too many broads in this segment, yet here we are. Yes, the daughter of filmmaker Dario Argento, and the last girlfriend of the late Anthony Bourdain, reportedly settled with a male accuser to the tune of $380,000. What an odd amount, by the way; I guess the guy was in the market for a mid-century rambler. In any case, Argento allegedly sexually assaulted a 17 year old actor who had previously portrayed her son in the film The Heart Is Deceitful Above All Things some 10 years prior. He reported that she gave him alcohol, performed oral sex on him, and then had intercourse with him. And I'm sure he promptly ran to his friends, bragging "I totally just banged the chick from xXx!" No, this is a serious matter, and there will be no joking. Still, though, remember how xXx was supposed to make her the Next Big Thing? Folks were acting like she was gonna be the next Angelina Jolie, when instead her career basically fell as flat for her as Jai Courtney's.
Anyway, what makes this whole thing notable, is that she had been such an outspoken critic of Harvey Weinstein – the one who started this whole movement to begin with. Plus, she had alleged that Weinstein had also raped her at the age of 21. So, it's not to say that both things couldn't have happened. It's just a question of whether they're in some way related. Did her rape by Weinstein mess her up to the point where she thought it was OK to seduce a 17 year old? Was there other stuff going on? In any case, this is a messy situation that's dealt a blow to a movement that has been seemingly running out of steam as of late.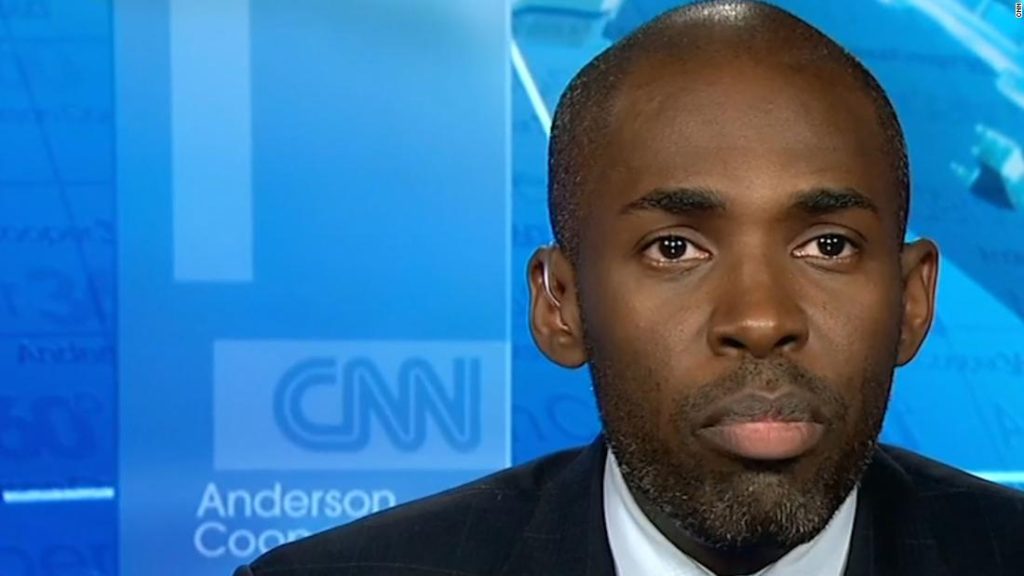 Paris Dennard – Pro-Trump CNN conservative pundit Paris Dennard has been suspended following the opening of a misconduct investigation. I'll say this: both parties are guilty of some shitty stuff, but when it comes to the sexual side, why are Republicans just so BAD at it? Seriously, one Democrat was PRESIDENT and got away with that cigar stuff, while a Republican in the same era was up for Supreme Court Justice, and his idea of "game" was like,"Hey, there appears to be a pubic hair on my Coke." Anyway, Dennard was no less obvious, as he reportedly harassed a female subordinate by pretending to unzip his pants, trying to get her to sit on his lap, and by making masturbatory gestures. The interesting thing is that these accusations stem from how he lost his Arizona State University job back in 2014. So, we're talking about 4 year old shit here. That's not to say it's not valid, but it seems like The Left has finally decided to go dig up some old shit just like the Alt-Right did for James Gunn and others. Too bad they couldn't pick a better target than Great Value Benson Dubois.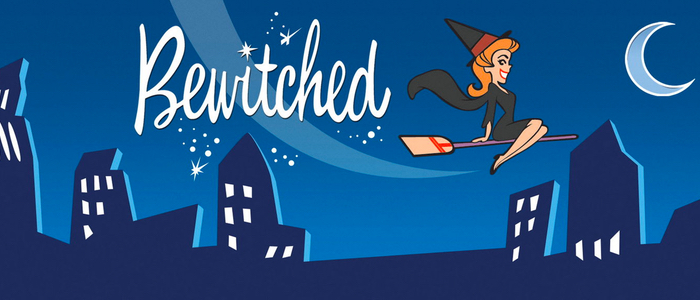 In TV news, Black-ish creator Kenya Barris is reportedly working on a reboot of the classic sitcom Bewitched for ABC Studios. In this version, Samantha is a Black woman who's a witch (yeah, that's gonna go over well), who's married to a White man, and wacky shit happens! This thing is doomed to fail, as it's similar to the race-switched The Honeymooners from a few years back. Black folks don't get down with witches and all that. Still, I see this as his "fuck you" project, as he heads out the door. He had a contract with ABC Studios, and he's on his way to a $100 million deal at Netflix. This was merely to fulfill the contract, and I expect ABC to put a bullet in it before it goes anywhere.
It was a big Power Rangers week, as the Power Morphicon convention took place last weekend in Anaheim. First up, we got the above trailer for what will be the next incarnation of the series, Power Rangers: Beast Morphers. And we finally get another Black guy leader – a first since 2009's Power Rangers RPM. Unlike most Power Rangers series, which adapt the most recent Japanese Sentai series, Beast Morphers actually reaches all the way back to 2012's Go-Busters for its footage. This is also the incarnation that will feature toys produced by new franchise owner Hasbro instead of the old license holder Bandai.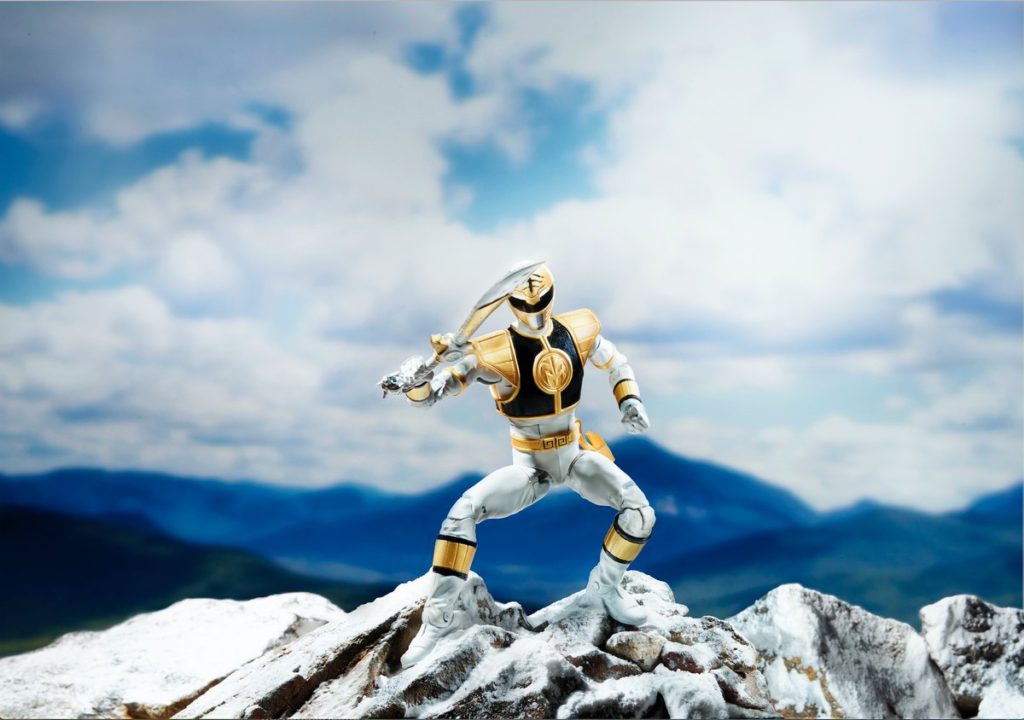 Speaking of Hasbro, we got a look at the Lightning Collection, which will essentially be Hasbro's Black Series/Legends 6″ line for Power Rangers. While, yes, we knew this was going to happen, and we also knew they would need to cover some Mighty Morphin stuff, since that's the most recognizable incarnation, I really don't feel like paying $20 a figure for characters I *JUST* bought from Bandai, for $20 in their Legacy Collection. They'll more than likely be superior to the Bandai figures, as they're in a normal scale (unlike Bandai's 6.5″), and they're slated to include more weapons and accessories. I just don't know if I need to sell off my Legacy figures now, or if I just need to ignore the Hasbro stuff. I understand the "Fuck what the old company did!" mentality, but I wish there had been more synergy between the Bandai and Hasbro stuff, just for the sake of the fans. I kinda wish Hasbro had prioritized figures from seasons that never got the Legacy treatment, but we're going to have to slog through MMPR rehashes until we get there.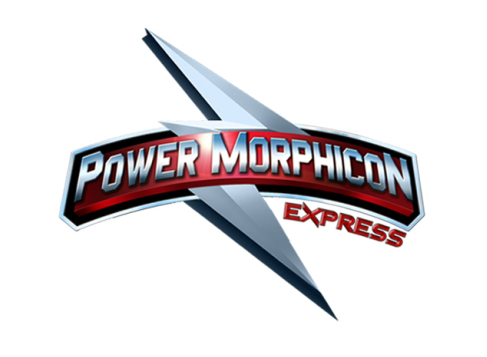 Finally, they also announced the creation of Power Morphicon Express, which will be a traveling version of the show, anchored by everyone's favorite Power Ranger, Jason David Frank (Tommy). I always kinda wanted to check out Morphicon, but wasn't about to fly to California for a Power Rangers convention. Now that it's going on the road, though, I'm totally going when/if it hits the East Coast. And it's no real surprise that Frank is involved, 'cause that dude will do ANYTHING when it comes to a convention. He was a fixture on the Wizard World circuit, and that show ain't doing so good these days. So, this is the perfect extra strategy for him to get out of those Wizard World shows. I've heard of the organization challenges that they have faced for the main show, so I hope they have learned from those in order to put on a decent traveling show.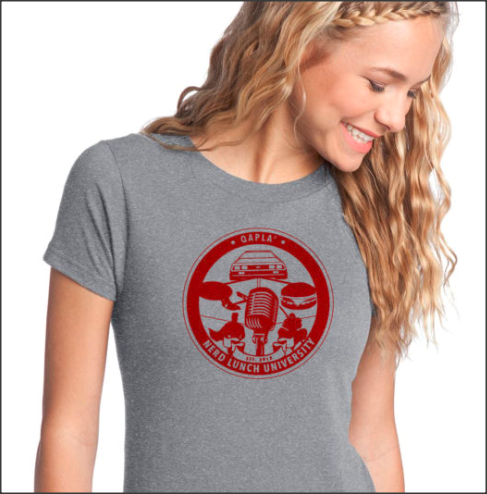 I had a wonderful time hanging out with the Nerd Lunch guys as we designed Nerd Lunch University for the latest episode of their podcast. If you're sitting at home, watching Judge Mathis, you're probably bombarded with commercials for Lincoln Tech or some correspondence course for medical bookkeeping. Wouldn't you like to aim higher – perhaps TO THE STARS? Then check out Nerd Lunch U! You can hear the episode here, and I know you'll want to fill out your FAFSA immediately!
Things You Might Have Missed This Week
In a New York Times op/ed, Star Wars actress Kelly Marie Tran fought back against her online attackers, and revealed that her real name is Tran Loan.
Due to creative differences, Danny Boyle has dropped out of directing the next James Bond movie. Idris Elba apparently heard that news, and said "Fuck THAT noise!" and announced that he, too, would not be associated with the next Bond film.
There are rumors that Zendaya may be cast as Ariel in the live action adaptation of The Little Mermaid, and I think we finally know what will trigger the Race War of 2019.
There are also talks that Hulu is resurrecting Veronica Mars for an 8-episode season. I dunno. I mean, a long time ago, we used to be friends, but so much time has passed. Seriously, though, wasn't there a movie that nobody saw? I know Kristen Bell is cute and all, but what is it about this property that folks can't let it go?
After an intervention staged by estranged wife Jennifer Garner, Ben Affleck is headed back to rehab for alcoholism at a Malibu facility.
After 12 seasons, The Big Bang Theory will end after its upcoming season. Reportedly, Jim Parsons turned down an estimated $50 million payday to sign on for another 2 seasons. I mean, the man is 45 and probably tired of playing a socially stunted manchild. Anyway, I've already stated my love of the show, while you all have made your vitriol known, so I won't waste any more space on this one today.
Though I would bet money that a wedding will never take place, Jonas Brother Nick Jonas and Quantico's Priyanka Chopra are engaged. Who breaks up first? Them or Ariana Grande and Pete Davidson?
Nicki Minaj had a social media meltdown after blaming Travis Scott and Kylie Jenner for tanking her album sales for Queen. The reason? Kylie posted to her 113 million Instagram followers that if folks came out for Travis's merch packages, there's a chance they might get to see Baby Stormi on tour. I hardly see that as a reason to buy an album, but kids today are stupid.
The Last Sharknado: It's About Time, the 6th and "final" film in the franchise, aired this week. I missed it, but I also missed the 5th one, so…
Niecy Nash is reportedly in talks to get her own talk show on TNT. I swear, this woman has done every type of show there is: sitcom (Reno 911/Soul Man), reality show (Clean House), drama (Getting On/Scream Queens/Claws). Still, basic cable talk shows NEVER work unless hosted by Andy Cohen (just ask Stacy London how that worked out for her).
Sony admitted they put a bunch of fake Michael Jackson songs performed by an impersonator on the posthumous album Michael.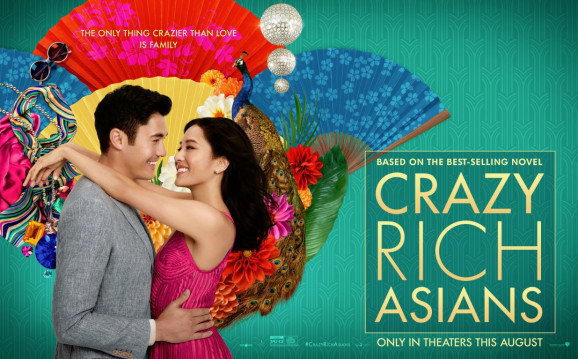 I'm taking the lazy way out this week. You know what had the West Week Ever? Crazy Rich Asians. You got lucky, 'cause I was gonna give it to that Doja Cat "Bitch I'm A Cow" song, but I figured Crazy Rich Asians had more cultural significance. Here's the rub, though: I haven't seen the movie yet. I mean, I've seen all the scuttlebutt: first major Hollywood studio release with an all Asian cast The Joy Luck Club (not really true), how important it is for Asians to finally see themselves as the stars on screen, etc. No, I'm not equipped to really tell you the cultural significance here, but in the words of Pawn Stars' Rick Harrison, I've got a friend who's knowledgeable of this stuff, so let me touch base with her.
Jenn Fang has been a dear friend of mine for nearly 20 years, as we met at a little school in Ithaca, called Cornell. She runs Reappropriate.co, which is a blog that follows both Asian American and feminist issues. She was also featured in yesterday's Washington Post, giving her thoughts on the importance of the film. Here's a teaser:

If that doesn't make you want to read more, then I don't know what will. She's a gifted writer, so I implore you to go check out her piece. Plus, the film made more than $50 million at this point, with no real end in sight.
It is interesting, however, that it is not clear if the film will actually screen in China, where it's known as "Gold Picking Unexpected Romance". Apparently China only releases approximately 37 Hollywood films a year, and they've already released 30 to date so far in 2018. Though the film isn't officially out there, a lot of Chinese have seen it, and they aren't necessarily loving it. So, I think it's important to see why this film is sparking conversations, and having such an impact of both sides of the "aisle", so to speak. In any case, those Crazy Rich Asians had the West Week Ever.