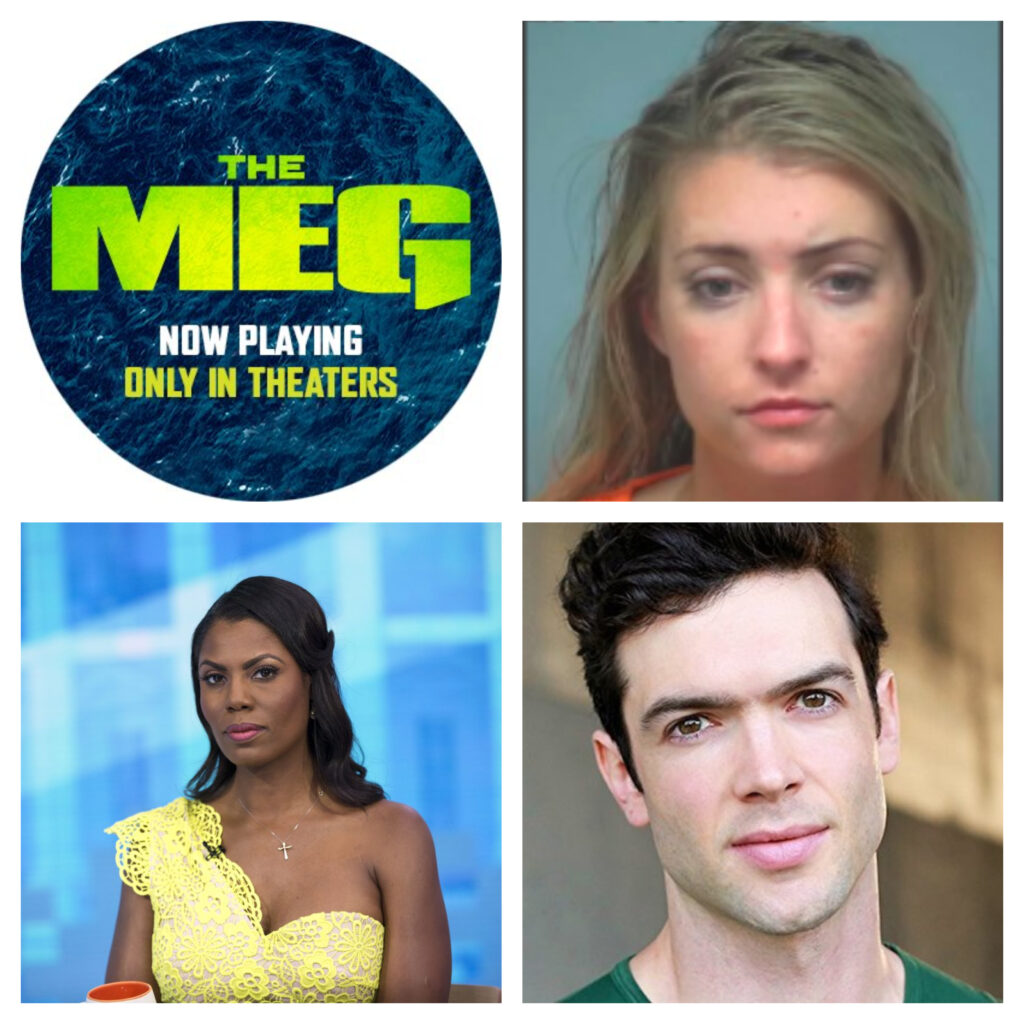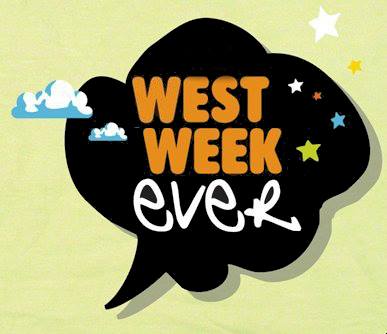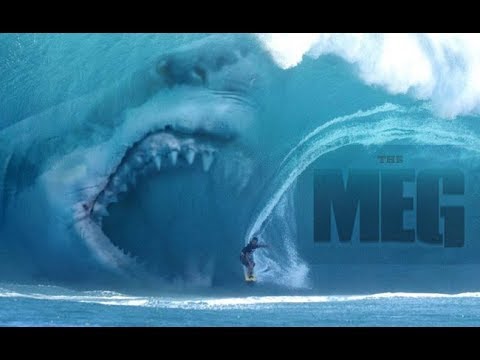 So, last night I saw The Meg, which isn't typically my kind of movie, but I really do love Jason Statham. When it was first announced, I couldn't imagine why Statham was doing this underwater suspense film. After seeing it, though, I realize there's no other working actor who could've done this role. It's like filmmakers are sitting on a certain type of script, and they take it to Statham's adult tree house (you know he totally has one of those), and they present it to him. He looks them square in the eye, and says, "Oi! You payin' me money fo' this? See you in the mornin'."
Remember near the end of Britney Spears's heyday, when you didn't really call her a "singer", but rather an "entertainer"? We all knew the singing wasn't putting butts in seats, but she was known for putting on a good show. That's kinda the same case with Jason Statham. He's not an "actor", but more of an "entertainer". He has no real range or depth, and he's constantly overacting in an attempt to gain either. But damn if it isn't entertaining.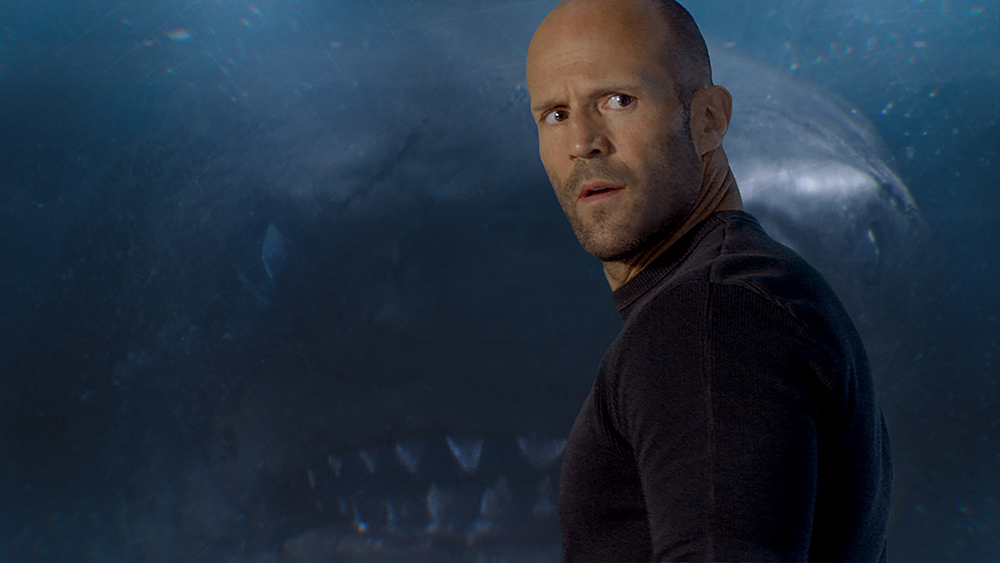 I'm gonna end up spoiling a lot of this movie because you're probably never gonna see it until it comes on TV.
Anyway, it starts out with Statham and his two colleagues performing a daring deep sea rescue aboard a submarine. To save the bulk of the survivors, he's forced to blow the hatch and leave his colleagues behind. We're told these were his "best friends", though he never really seems to give that much of a shit about them. Fast forward 5 years later, where he's a drunk, riddled with guilt, living in Thailand trying to drown the memory of what happened to his friends. He's sought out by Chinese Scientist and that Indian looking dude from Fear The Walking Dead. You see, Chinese Scientist's experimental sub is stranded on the ocean floor, and Statham is the only man who's performed a rescue that deep. All the familiar tropes are there: he tells them he's not diving again, and offers them a beer before getting ready to kick them out – that is until he learns that the pilot of the stranded sub is dun dun DUNNNN…his ex-wife. Next thing you see is Statham getting off the helicopter, and suiting up for the rescue mission. Aw, shit! We've got Die Hard Underwater! He's gonna go save the only woman he ever loved, right? Right? WRONG! Yeah, he saves her, but she spends a good chunk of the movie in a coma, while he and Chinese Scientist's Daughter begin to fall for each other.
In the middle of all this, there are attacks by a big fucking shark. Seriously, that's what the movie should've been called: Big Fucking Shark. Or The BFS, since you can't put "Fucking" on a movie poster. I mean, they call it The Meg, and I figure that's only because Megalodon sounds like something from The Asylum that would air on Syfy. You don't really learn much about the Megalodon, though. Unlike Jurassic Park, where they've got dinosaur facts coming out the ass, this movie is content to just say that a Megalodon is a big fucking shark that we thought was extinct, but clearly isn't. Anyway, Statham has pretty much gone on record to say that the film in theaters isn't the film he made. He expected more gore, and I'll admit the deaths and attacks are pretty tame.
I'm curious to know what was cut, because you can almost tell when and where things are missing. For example, future Batwoman Ruby Rose plays Jax, who designed Chinese Scientist's ocean base. When the doctor decides to sacrifice himself so that Jax can escape the Meg, he says "You're going to be OK, Jax. You're a good person." That's a pretty heavy line with no support for it. You'd think maybe there was some backstory about Jax doubting herself, or dwelling on some bad decision she had made in her life, and here was the Voice of Reason, telling her it would be OK, before sacrificing himself to give her a second chance at life. You'd think. But none of that is in the film.
Also, before sacrificing himself, Masi Oka's character stuffs a note for his wife into the pocket of his colleague before shoving him out the hatch. Said colleague never makes sure the note gets to Oka's wife, but instead shoves it into the chest of Chinese Scientist once he's back on the station. What did the note say? Did it ever make its way to Oka's wife?!
It's a good film for minorities, though. The Black guy lives, the lesbian hacker lives, and every other person not on the ocean base is Chinese. You never quite believe that Statham is really into Chinese Scientist's Daughter, and I wanted him to quip something like, "Oi! I'm inna mood fo' Chinese!", and then wink at her. Or maybe show a scene with them relaxing in the afterglow in bed, and he looks at his watch and says, "Oi! It's true what they say: it's been thir'y minutes and I'm ready fo' round two!" Ya know, really crudely play into the cultural differences. She's a demure Asian woman of science, and he's the rough around the edges Rescue Bloke. But instead of taking any real chances with their characters, they keep everything steady between the navigational beacons.
I liked this movie. I won't say it's "good", but it's certainly entertaining. It could've done more with what it had, though. Rainn Wilson does a good job as the obnoxious billionaire who funded the whole project, but I didn't think he got a full character arc either. A lot of this movie was clearly left on the floor of the editing room. It's downright predictable, but I guess that's what folks like about these things? Again, it's not my usual genre, but I certainly didn't hate it.
HarassmentWatch(TM)
Chris Hardwick Update – Hardwick returned to his hosting duties on The Talking Dead this week, with a tearful thank you to his supporters. So, I guess that's the end of that, huh?
James Gunn Update – Jimmy, Jimmy, Jimmy – you've gotta put all your cards on the table! This week, pictures surfaced of James Gunn dressed as a Naughty Priest at an alleged pedophile-themed party. I mean, how many chances are we gonna give this guy? Yeah, I know folks will argue that tasteless "fancy dress parties" (just call them "costume parties", you damn Brits!) occur, and "He worked for Troma" blah blah blah. I still don't know where the line will be drawn, and he's an interesting case study in figuring that out. I honestly haven't made up my mind where I stand on his whole thing. All I know is it'd be nice if Gunn just got everything out in the open. First the tweets. Then the Naughty Priest costume. Next it'll be a shoebox of Polaroids and y'all are still gonna be like "REHIRE HIM NOW!" I feel like he's somewhere now, like, "Well, at least they didn't find the body." Anyway, Disney is reportedly sticking their guns, and refusing to rehire him, despite the fan backlash.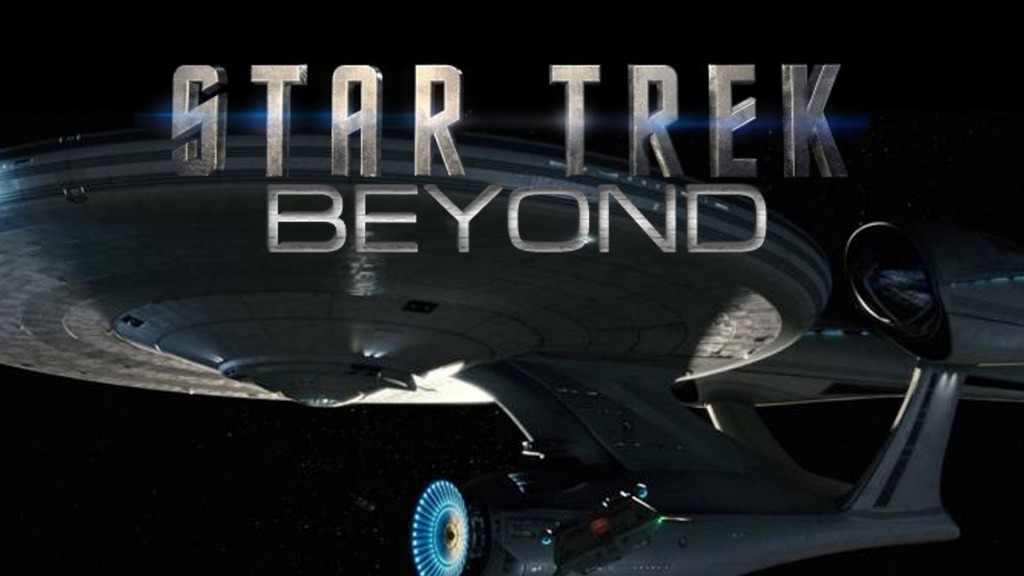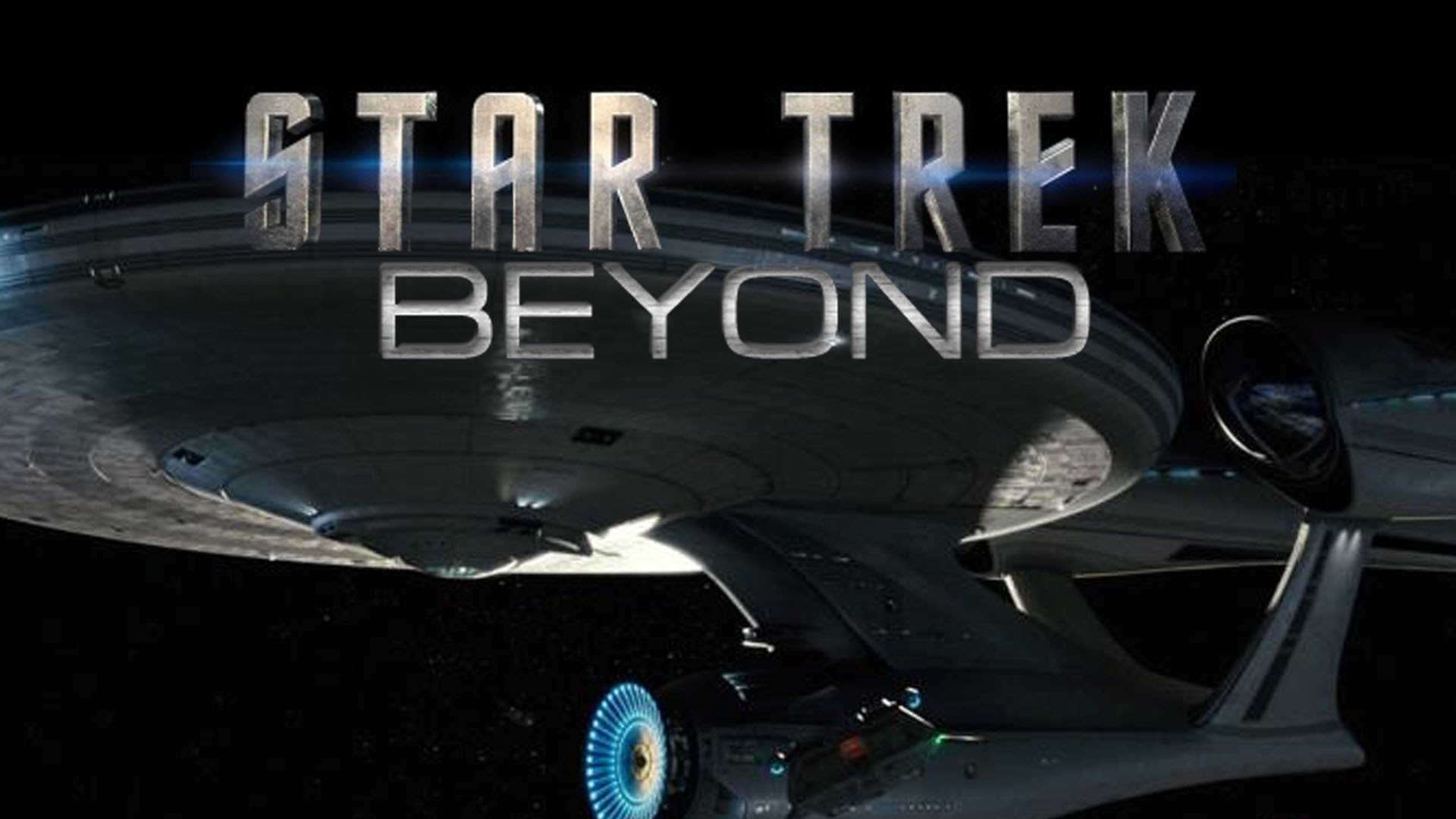 It was a big week for the Star Trek franchise, in both good and bad ways. Things started off with reports that the fourth movie in the rebooted JJ Abrams Kelvin Universe was falling apart. Actors Chris Pine and Chris Hemsworth had walked away from the negotiation table, as they claimed Paramount wasn't trying to honor deals that were already in place. Essentially, Paramount wanted them to take pay cuts, arguing that Trek films weren't comparable to the Marvel and DC films the actors went on to star in. Deals with the other cast members were expected to close once the Chrises were in place, but now the movie is in danger of not happening. Paramount is notorious for keeping a tight budget on Trek films, and the last installment, Star Trek Beyond, apparently lost them money. Plus, they'd have to address the whole Chekov thing, seeing as how actor Anton Yelchin died in a freak accident after production wrapped on the last film.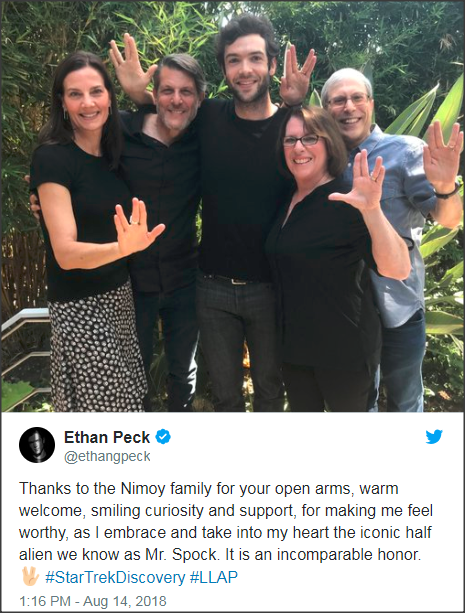 Meanwhile, in another part of the galaxy, Gregory Peck's grandson, Ethan Peck, has been cast as Young Spock in Star Trek: Discovery. Why they needed to do this, I have no clue. Why not just get Zachary Quinto? He's around. So, now there's gonna be three different Spock actors. Whatever. I still haven't boarded the Disco train, but I'll get around to it one of these days.
The Trailer Park

Runaways Season 2
Still haven't seen season 1, but the looks of these kids don't make me want to check it out. It looks so…Degrassi. Plus, they really added the dinosaur?! Kinda surprised by that. Must be Hell on the CGI budget. Anyway, I was a big fan of the comic for the first few years, but I can't imagine watching this show, knowing the twist coming. Plus, I thought they would've revealed that in season 1, so the fact that it's season 2 and they're still, basically, in the first 12 issues means this thing is gonna run FOREVER. Pass. Anyway, it premieres December 21st, which is also the release date for, like, every movie in the world, so I'm not sure it's gonna be a Day 1 streaming hit.
Kim Possible TV Movie
I was a huge fan of the cartoon, even though I was 21 and way too old to be watching it. Still, this idea feels about 15 years too late. I remember when they used to talk about this thing getting a theatrical release, with the possibility of voice actress Christy Carlson Romano in the lead role. Now, here we are in 2018, and it's been demoted to the status of a Disney Channel Original Movie. Just seems so…lame. I'd like to think I'll watch it, but I'll probably miss it until I accidentally stumble upon it one day in 2021, when my kids'll be into that shit.
Iron Fist Season 2 
I'll confess that I haven't seen a Marvel Netflix show since Jessica Jones, but when did the production values change? This looks like Arrow Season 1. I'm not sure if that's good or bad. I mean, season 1 was one of Arrow's better seasons, but this totally looks like a drama on The CW – something that would air during the summer after The 100 or The Originals. It looks like they may have fixed some of the issues folks had with season 1 of this show, but I'm still not sold. Anyway, I've got a few years before I even get to see it, as I've got about 6 more Netflix seasons to get through before this.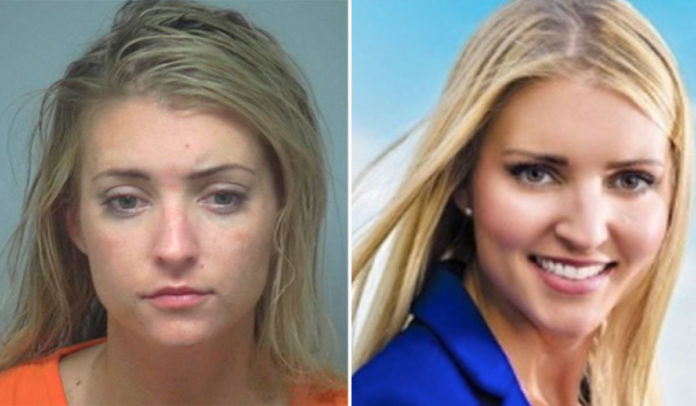 So, last week there was a news story about South Carolina woman Elizabeth Cutshaw who was pulled over by the cops for a DUI. She tried to get out of her arrest by calling herself a "clean, thoroughbred, White girl". Well, knowing a great opportunity when I see one, I quickly snatched up ThoroughbredWhiteGirls.com. Now I've just gotta figure out what to do with it. A picture gallery of White horses? A porn site of thick White women? Sell it to some White supremacists at a profit? The possibilities are endless!
Things You Might Have Missed This Week
It was a bad week for low-performing basic cable shows, as Shooter was cancelled on USA, while The Royals was cancelled on E!
ABC has officially ordered a pilot for a spinoff of The Middle, where Sue Heck embarks on an exciting life in the big city of Chicago.
After one not-especially-notable season, Saturday Night Live featured player Luke Null won't be returning to the show this fall.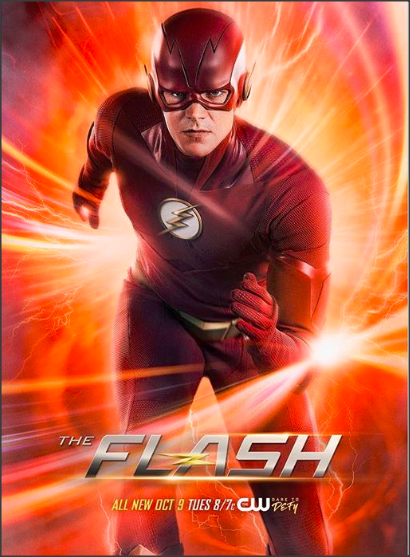 We got a look at Barry's new suit on The Flash. Maybe one day I'll get past season 1 of that show…
CBS classic Designing Women is being prepped for a reboot at Sony. I'm sure they're gonna make at least one of them a Trump supporter this time. Fun fact: In the original series, Dixie Carter played staunch Democrat Julia Sugarbaker. Carter, however, was a card-carrying Republican. So, she struck a deal with producers that whenever her character had to give a blistering, Liberal-minded speech, she'd get to sing a song in a future episode.
The Queen of Soul, Aretha Franklin, passed away yesterday, and Fox News put up a tribute picture of Patti LaBelle instead.  I still don't "get" Patti LaBelle. Same with Anita Baker. To me, Anita is the female Gerald Levert, in that she always sold just enough albums to justify recording another.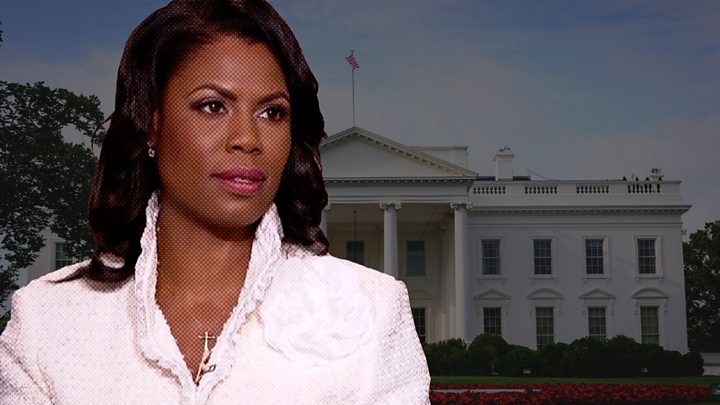 Earlier this week, I was explaining the role of the reality show villain to my 80 year old mother. Nah, she probably didn't care, but it gave us something to fill the silence. In any case, I was explaining how it wasn't really even a concept until Real World: San Francisco, back in 1994. That's back when MTV would still cast ugly people for that show. Stupid Vegas season came along and ruined everything, but I digress. Anyway, David "Puck" Rainey was the obnoxious housemate, who took things to extremes. He ate out of the peanut butter jar with his fingers. He wiped boogers on the walls. He became so hard to handle that the other housemates took a vote, and evicted him from the house – a first for the show, as well as setting a precedent for all reality shows to come. After that point, the template was pretty much that A) there had to be a villian and B) somebody had to be voted out. Look at every reality show since then, and that's pretty much the blueprint. Well, Puck may have started it, but Omarosa Manigault Newman perfected it.
After 3 seasons across the various iterations of The Apprentice, as well as her own reality show and Celebrity Big Brother, Omarosa made a name for her self as the Head Bitch of Reality TV. We thought that's where she would remain and flounder until her former "boss", and producing partner, Donald Trump won a certain election. Now she'd be able to use her reality TV skills in an even backstabbier, vicious circle: American politics. Hired as Assistant to the President and Director of Communications for the Office of Public Liaison, it was never really clear what she actually did. In fact, a reporter shadowed her for a day, and still couldn't figure it out. It didn't matter, though, as the stint didn't last long. She was hired in January and ousted in December. Grand opening, grand closing! She laid low for a bit, but then came roaring back to the headlines this week with the release of her book Unhinged, where she alleges that Trump is a racist who frequently used "The N-Word" (you all know I have no problem typing that word out here, but I feel like you'd be more inclined to share the post if I soften it up. So, yeah – share my shit). Oh, and she also has tapes. She was taping conversations, son! I swear, how is the Trump Administration just so bad at everything? She used the book and the tapes to get herself onto every talk show and interview panel that would have her this week.
Here's my thing with Omarosa, though: Omarosa did THREE seasons of The Apprentice AND produced a dating reality show with Trump. They both knew who the other one was, and none of that prevented either from working with the other until shit hit the fan. Ya know what? He probably did say it. Probably with her right beside him, laughing about it. Harriet Tubman, however, she is not. She is going on the talk circuit claiming that she wanted to make sure Black folks were represented at the table, but she also said that Black people aren't a monolith, so you can't expect to agree with everyone.
Building your career on the backs of reality shows is akin to being a social media star, like a YouTuber. You constantly have to do something, anything, to stay relevant. The Adult Swim show Mostly 4 Millennials is really good about parodying this fact. Omarosa is accustomed to a certain lifestyle, and a certain amount of attention, so she's got to do whatever she has to in order to achieve that. I mean, this is a woman who was prepared to marry (and may have possibly murdered) Michael Clarke Duncan. I loved the dude, but ain't nobody lining up to marry Green Mile! This is simply a pivot. She was a Trumper, but now Omarosa '18 is a "crusader" – in her mind, at least. The problem with this particular play, however is that it's a Hail Mary pass. I don't think she fully understands the repercussions of what she's trying to unleash. And at the end of the day, even if Trump said those things, his base would just be emboldened even more, and say "Well, they were acting niggery!" Like I said before, it's amazing how bad they all are at this. But God Bless her, she's trying.
I really don't know where this takes Omarosa when the dust settles. I don't know what's left. Omarosa in space? Omarosa Goes To Africa? I mean, she's virtually unhireable in any decent capacity, and she's also not very loyal if you've got to worry about her taping your conversations. She doesn't seem to realize how this makes her look, even if she thinks she was just covering her ass. It's kinda like when Comey came out with his book, and looked like more of a fool with each subsequent interview. Eventually, we were all like, "Sit down, asshole!" So, I really hope she knows what she's doing, but if history has taught me anything about this administration, she doesn't. Yet, she'll still be fine. And that's why Omarosa Manigault Newman had the West Week Ever.