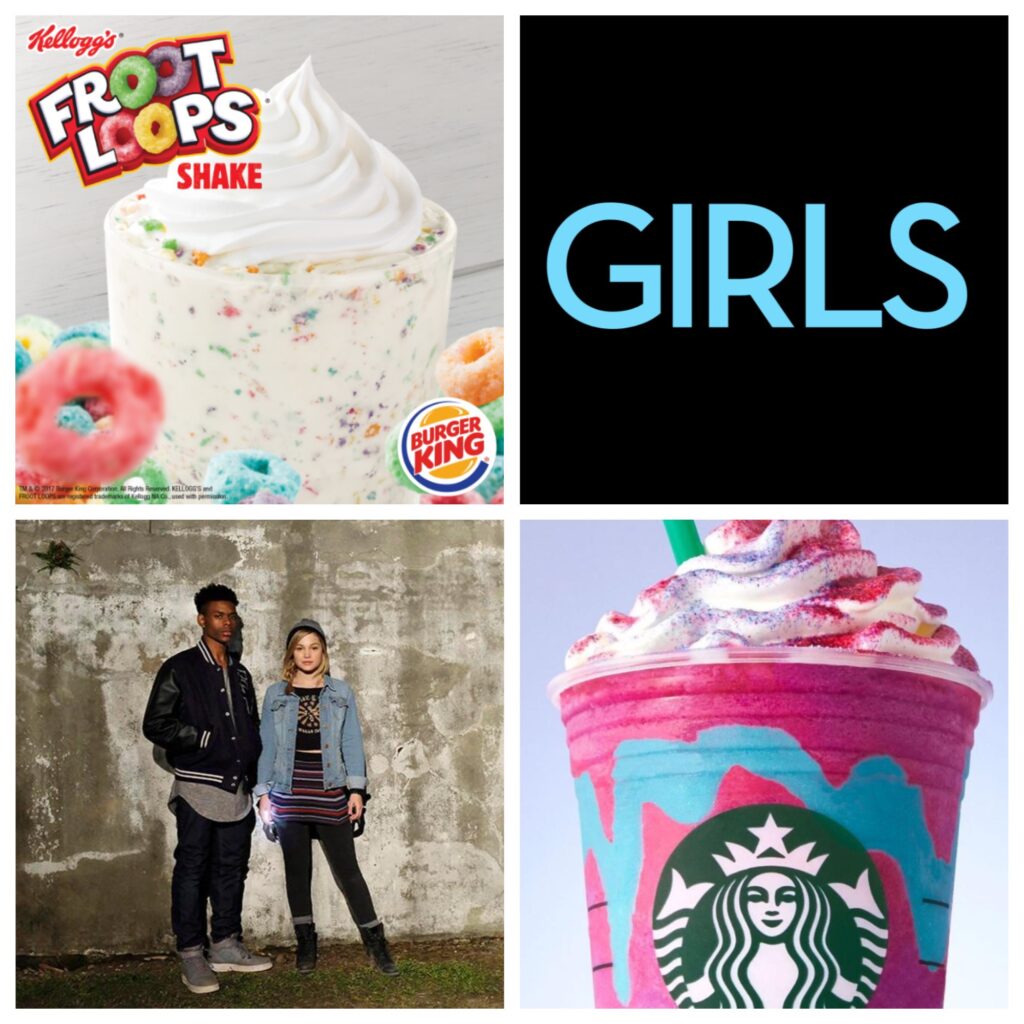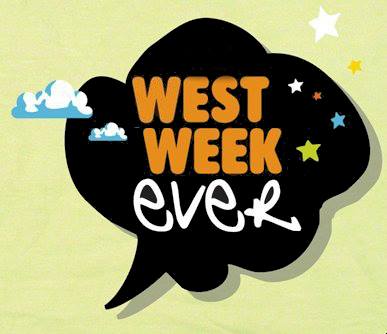 Star Wars Celebration (I can't say that without thinking of Dave Chappelle's Rick James yelling "It's a celebration, bitches!") happened in Florida last weekend, and we got our first teaser trailer for Star Wars: The Last Jedi. Folks seemed to like it alright. I've never claimed to be the biggest Star Wars fan, but nothing about this really gave me a Force Boner or anything. That's probably because Rogue One left such a bad taste in my mouth. Anyway, I'm sure I'll see it, but it's not really on my radar.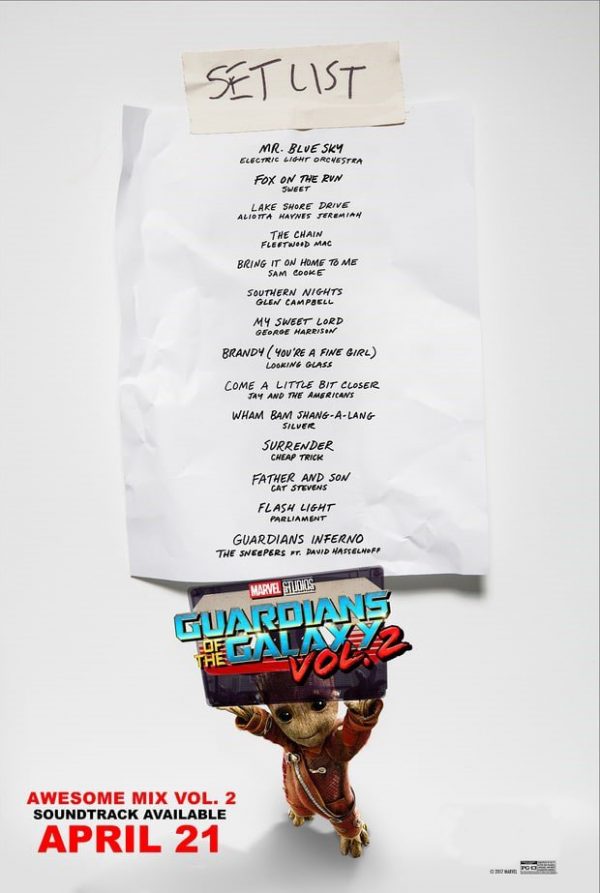 In other movie "news", we got the track listing for Awesome Mix Vol 2 from Guardians of the Galaxy Vol 2., which comes out today. Is it just me, or is it weird that Mama Quill gave Peter mixtapes of all the songs that played while she was banging dudes in Camaros? Come on – she was totally that chick! Anyway, there are no real surprises here, as it seems to be in-line thematically with the first volume. Personally, I'm ecstatic that "Come A Little Bit Closer" will be introduced to a new generation, as I'm a huge fan of Jay and the Americans (check out "Cara Mia" if you've never heard it).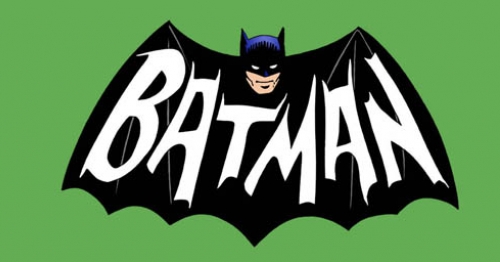 This rumor came out a few weeks ago, but it kinda floated under my radar: apparently Warner Bros wants to release 4 Batman-centered films in 2019 to commemorate the 80th anniversary of Detective Comics. This slate would include Nightwing, Gotham City Sirens, the Joss Whedon Batgirl, and the oft-delayed The Batman. Nice idea, but there's no way this happens. DC just doesn't have its shit together enough to pull this off. Marvel could do it, but they would've been planning it since 2012. It's already 2017 and they expect to crank out 4 movies in 2 years? Shit ain't happening.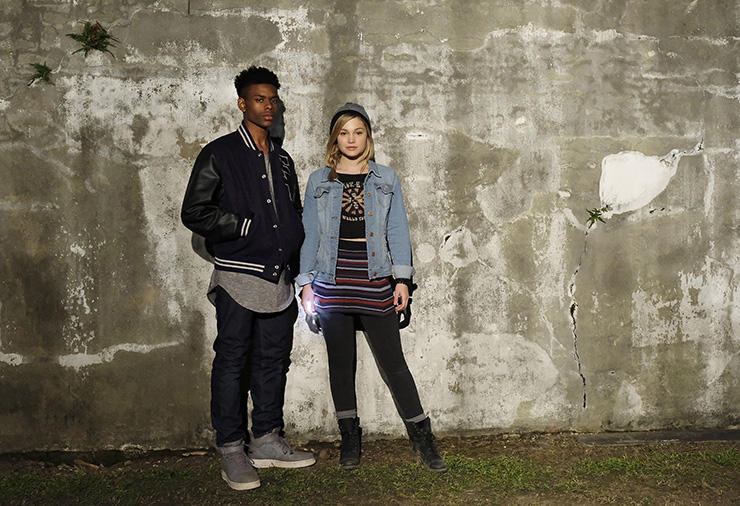 Bring on the teen angst train, as we've got two more comic-based series just dripping with it! First up is Cloak and Dagger on Freeform, which looks like the Freeformiest show that ever Freeformed. It'll be right at home between the show about the deaf girl and the show about the foster kids. I've never been a huge Cloak and Dagger fan, but the series follows teen runaways Tandy Bowen and Tyrone Johnson, who were kidnapped and injected with an experimental drug. The drug left Tandy (Dagger) with "light daggers", while Tyrone (Cloak) has a mystical cloak that transports people and things to a dark dimension. Oh, and there's that sweet, sweet interracial love/Jungle Fever aspect to things. Based on the trailer, it's gonna focus more on the love thing than the power thing, which is understandable since powers are expensive on a weekly TV budget. I haven't heard if this is actually considered part of the MCU, but it's nice to see the Roxxon sign at the end, so there are clear ties to the universe itself.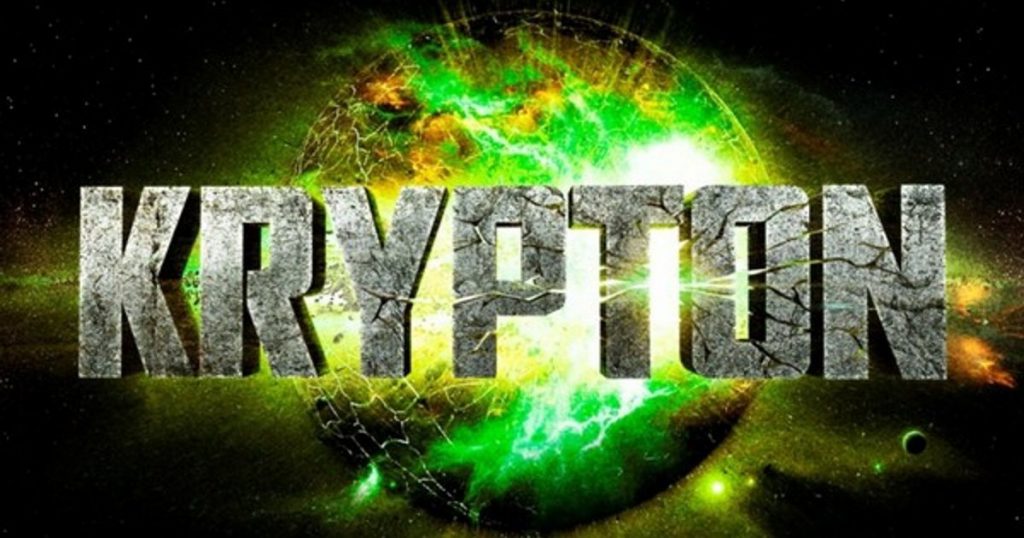 The angst doesn't end there, though, kids! We also got a trailer for Syfy's Krypton series (which has since been yanked down) – ya know, the one that nobody asked for. It's hard for me to get excited about Krypton when very little about that planet has ever seemed appealing. It's most recently been painted as a cold, stoic, science-based society. And since they don't have our sun, it means they're powerless. Here's what I don't get about the trailer: the show takes place approximately 200 years prior to Man of Steel (I guess making it the first series to be an official part of the DCEU), but the monologue is of Kal El's grandfather leaving a message for him. Um, how does he KNOW his grandson's name is Kal El if he hasn't been born yet? Anyway, it's about Grandpa El, who happens to be a sexy, CW-ish twenty something, trying to restore honor to the disgraced House of El. The effects look nice (AKA expensive), but nothing about this show makes me want to see it.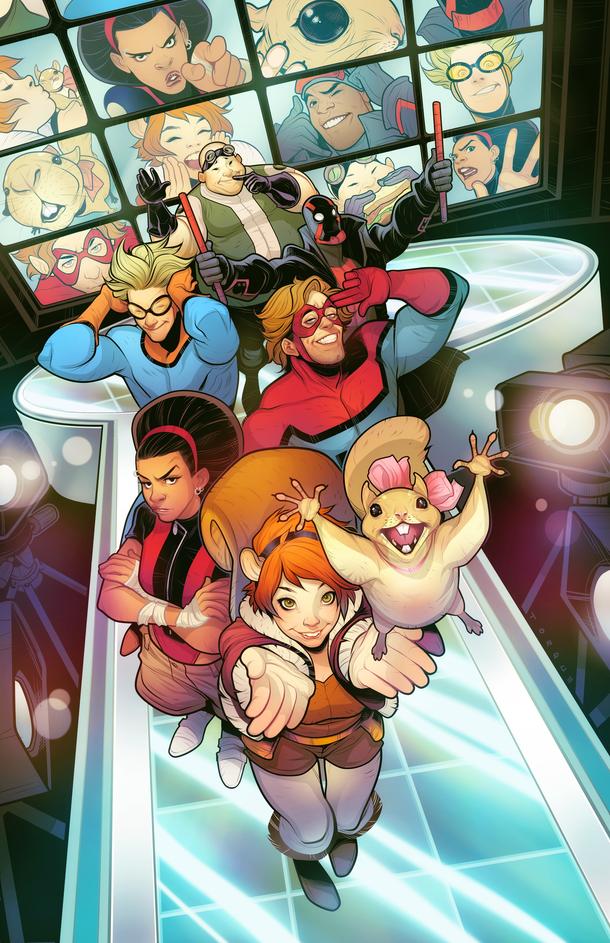 There's some laughter coming from a different comic-based series, however, in the form of Freeform's New Warriors. I mentioned it a few weeks ago, but it's been confirmed that Kevin Biegel of Enlisted/Cougar Town will be the showrunner, and we got a confirmation of the roster. Led by Squirrel Girl (who has never been a New Warrior in the comics, but I won't harp on that), the team is comprised of Speedball, Night Thrasher, Microbe, Mister Immortal, and Debrii. I'm familiar with career Warriors Speedball and Night Thrasher, but I don't know anything about the others. Considering Mr. Immortal and Squirrel Girl are Great Lakes Avengers characters, this is something of a hybrid team.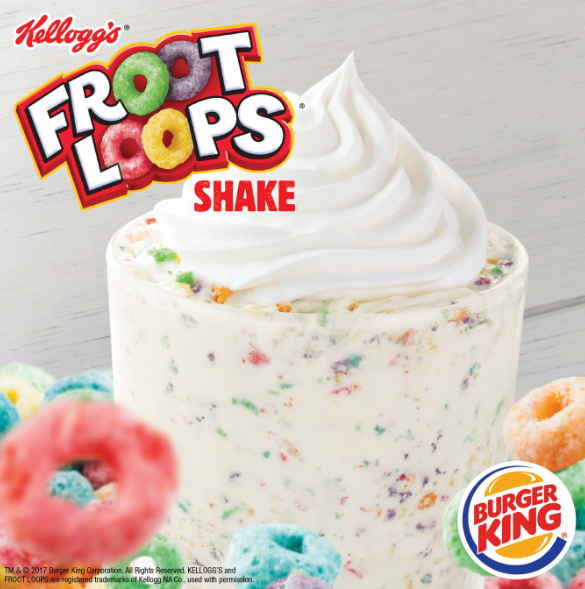 I'm the furthest thing from a foodie, but I love a good dairy-based gimmick drink, and this week featured TWO of them! First up, I'd read online that Burger King had been testing a Froot Loops Shake at certain East Coast locations, with plans to roll it out nationally today. Well, I traveled around until I found one that had it early (well, I didn't travel too far – it was down the street from my apartment), as I had to see what the fuss was all about. I had heard it described as made from vanilla soft serve, with Froot Loops pieces, topped off with a sweet, syrupy drizzle. Sounds exotic, right? WRONG. Whoever thought of this probably got a bonus for the idea, but it lacks in the execution. It's basically a vanilla shake with edible confetti in it. From Loops don't really have a strong fruity flavor to them, so it's not like it's rubbing off into the soft serve. And when you do get some Froot Loop chunks through the straw, they just taste like flavorless corn cereal. I didn't taste any kind of drizzle, and I kept waiting for the WOW to kick in. It never did. I drank this so that you don't have to and, trust me, you really don't have to.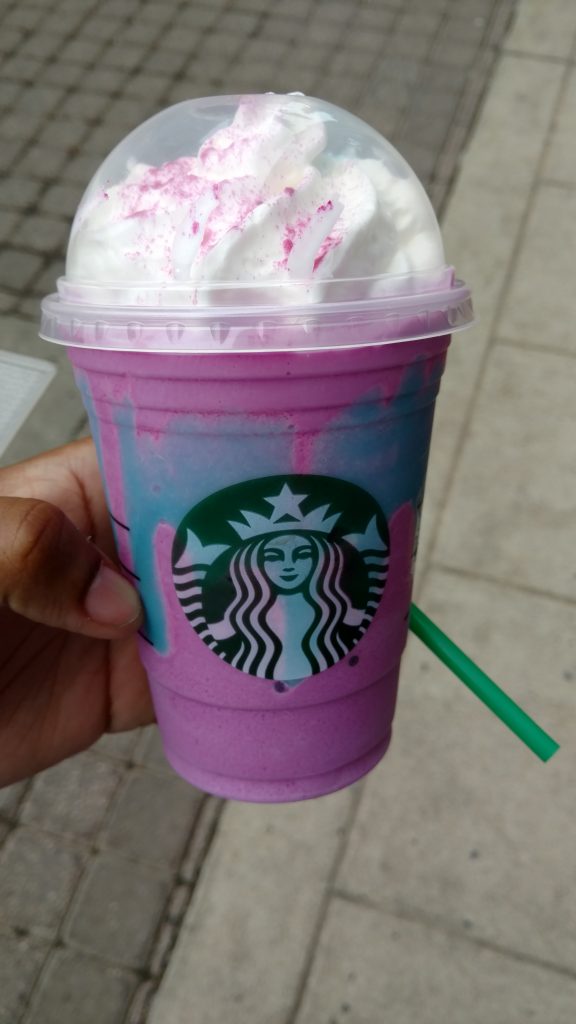 Next up was the Starbucks Unicorn Frappuccino. I hadn't even heard of the thing until Wednesday morning, when everyone and their mom was talking about it. Looking at it, I was reminded of the Birthday Cake Frappuccino that comes out in March (I remember this because it was out at the time Evie was born). I LIVED on those things for the two weeks or so that they were in stores, so I was expecting this to be more of the same. I wasn't sure what flavor this one was supposed to be, but there were certainly visual similarities. Anyway, after dinner Wednesday night, I snuck off to the corner Starbucks to try it out. You've heard of a Butterface, right? Well, this is a Buttertaste. It looks cool and everything, but the taste…THE TASTE! Its marketing emphasizes that it magically changes flavors while you drink it, but I could never really nail down what those flavors were supposed to be. There was a pervasive muskiness to it, making me feel like I'd basically sucked off a real unicorn. Of course, that would be silly – everyone knows you've got to buy a unicorn dinner before it lets you do that! Then, near the end, the muskiness gives way to a hyper berry taste, reminiscent of the Blue Raspberry that candy scientists seemed to have discovered in 1992. At no point in the drink was it what I would call "enjoyable", and even the whipped cream on top was disappointing. As far as I'm concerned, this drink can fuck off back to Narnia where it came from.
Things You Might Have Missed This Week
Bill O'Reilly was fired from Fox News following sexual harassment allegations. See, if he'd told Billy Bush he only grabbed 'em by the pussy, he'd be President by now!
Nintendo officially ended production on the NES Classic, followed by rumors that an SNES Classic is coming later this year
Anna Boden and Ryan Fleck were announced as the directors for Captain Marvel. I've never seen anything they've done (Half Nelson, episodes of Billions, and The Affair), so I've got no real opinion right now
Speaking of Marvel films, Black Panther wrapped production this week, as Hollywood braces for the return of every living Black actor
Will Smith is in talks to take on the classic Robin Williams role of The Genie in Guy Ritchie's live action Aladdin adaptation. Obviously, Jaden Smith will probably get the role of Aladdin.
Stranger Things co-star Shannon Purser came out as bisexual on Twitter. Well, she's bisexual in real life. She just used Twitter to announce it.
Director James Gunn announced that Guardians of the Galaxy 3 would be the final iteration of this lineup of the team
Black-ish was sold into off-network syndication, launching in Fall 2018
Jane The Virgin's Gina Rodriguez will voice Carmen Sandiego in a new animated series coming to Netflix
Steve Harvey will host a revival of Showtime At the Apollo for Fox
Fate of the Furious debuted to $532 million internationally, beating the record-setting $529 million earned by Star Wars: The Force Awakens
With its original pilot rejected by Fox a few years ago, Joe Hill's comic Locke & Key will have a new pilot filmed for Hulu
The X-Files has been renewed for a 10-episode 11th season. I couldn't even make it through the last 6-episode batch they gave us, so I think this is a pass for me.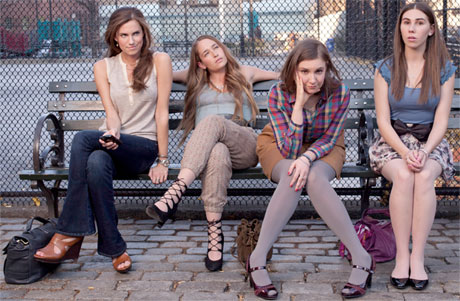 For the past 6 seasons, I have pretty much hate-watched HBO's Girls. I hated Lena Dunham's dumpy, Play-Doh body which was constantly on nude display. I hated all of her character Hannah's "problems". I hated her boyfriend Adam. I had convinced myself that I was really just watching, hoping that the characters would eventually be hit by a truck or something. Then, this season came along. Even through all my hate, I had to admit that this was a pretty strong season. From Hannah's odd interaction with a bestselling author to Marnie finally realizing she sucks at life, there were some great episodes of television to be found in this season of the show. I was also forced to admit things about myself.
First off, I always knew I liked Shoshana because she had enough sense to know that she deserved better than the friends with which she'd found herself. And I definitely missed her once she decided to finally distance herself from them.  I also realized there was much more to the Ray character and, while they didn't exactly put a bow on it, I'm glad they led us to believe that he had found a happy ending. Even a character as originally unlikable as Elijah had some strong development this season, and he was truly missed in the finale, even though this chapter of his story had come to a close. As I already admitted in my Get Out review, I had to come to terms with my crush on Allison Williams and, by extension, Marnie Michaels. Yeah, she sucked at life, but she seemed like the one out of the four who had Tony Starked her way into that situation; she was the cause of her own problems. Once she began to realize that, the character held more promise. And I realized I hated Jessa because she reminded me too much of girls I'd hooked up with in college: damaged, tattooed, pseudo-junkies who are lucky to still be alive. And I guess Hannah reminded me of girls I'd hooked up with post college. Yeah, I hated a lot about Girls because, I guess, I hated a lot about myself.
This Sunday saw the series finale of the show, and I wasn't quite sure I was ready for it. After a season that had given us a pregnant Hannah, but also showcased the dissolution of the group's friendship, I didn't really know how they could "end" the story. I was further distraught when I read an article last week saying that Jessa and Shosh's final appearances had been in the penultimate episode that had just aired. While I would miss them in the final half hour, I had to admit that their chapters had also come to a close.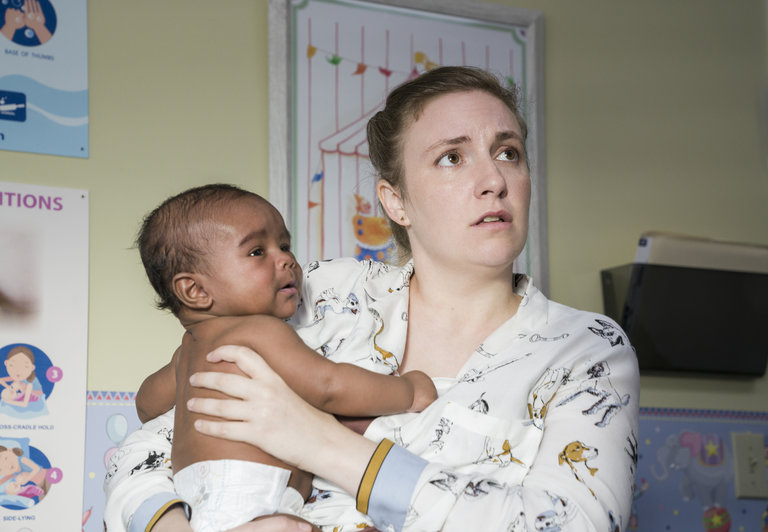 When we get to the finale, there's a five-month time jump, where Marnie and Hannah are living in a remote house upstate, raising Hannah's baby, Grover. Yes, that's what she named him. Anyway, it was 30 minutes about what it means to be happy, but also what it means to be an adult and a parent. I like to think that Hannah finally grew up once she realized that Grover wasn't another problem that she could simply run away from. The entire episode, she's freaking out because Grover won't breastfeed, but in the final seconds he finally takes to her breast. The look on her face is a mix of relief and maturity. It was then that I realized the show had to end at that point, as Hannah was no longer a girl. The entire series had been about millennial drama, as they skirted adulthood, but those times were over. The title Girls no longer applied to Hannah because she was now a Woman, with all the responsibilities that entailed. I used to worry about Hannah, and I sure as Hell worried about Grover when we learned she was pregnant. After Sunday's finale, though, I think they're gonna be OK. It was a finale that I had to give some thought to, but it didn't leave me unfulfilled like Don Draper creating a Coke jingle only to end up hocking tax prep software six months later. For this reason, Girls had the West Week Ever.