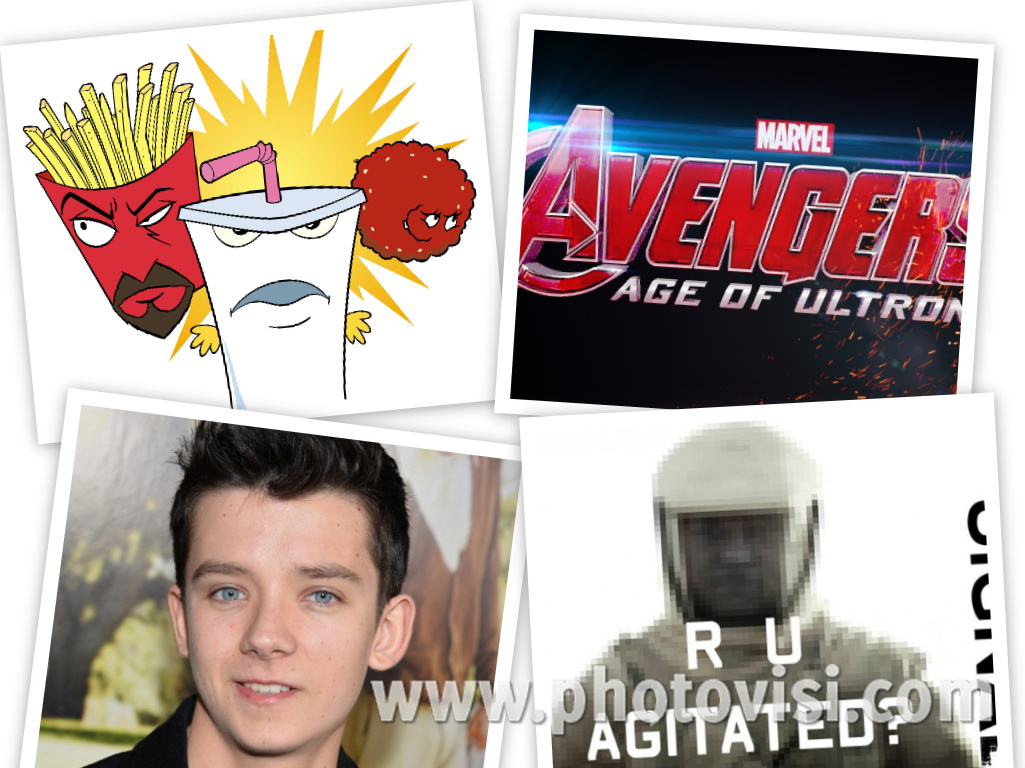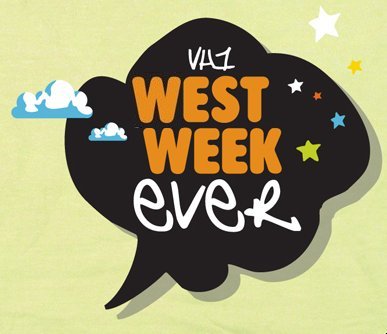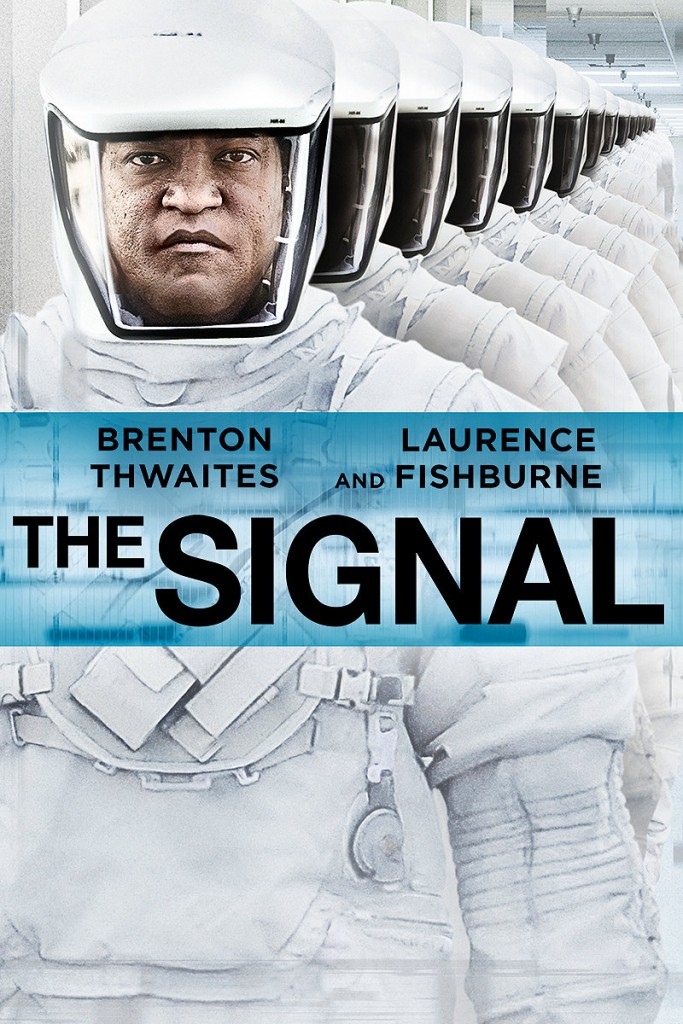 On the movie front, I watched The Signal. If you've never seen it, 3 college kids are on a road trip that goes awry. They've been taunted by a hacker, and they've tracked him to Nevada. Since they're on the way to California, they decide to take a detour and surprise him. Once they get there, a bunch of strange stuff happens and they wake up in a secret facility, being interrogated by Laurence Fishburne. And that's when the weird shit happens. In all, I really enjoyed the film. The ending was kinda weird, but I know that's what they were going for. Still, it's one of those films that was trying too hard to have a message than just simply entertain. If you read the Wiki entry for the movie, it says
The filmmakers have stated the movie was constructed as a metaphor for the conflict between rational and emotional decision-making, contained inside a science-fiction genre vehicle.
Whatever. I wish you could see the gesture I'm making while I read that. In any case, I don't know if it accomplishes all of that, but there are worse ways to kill 90 minutes.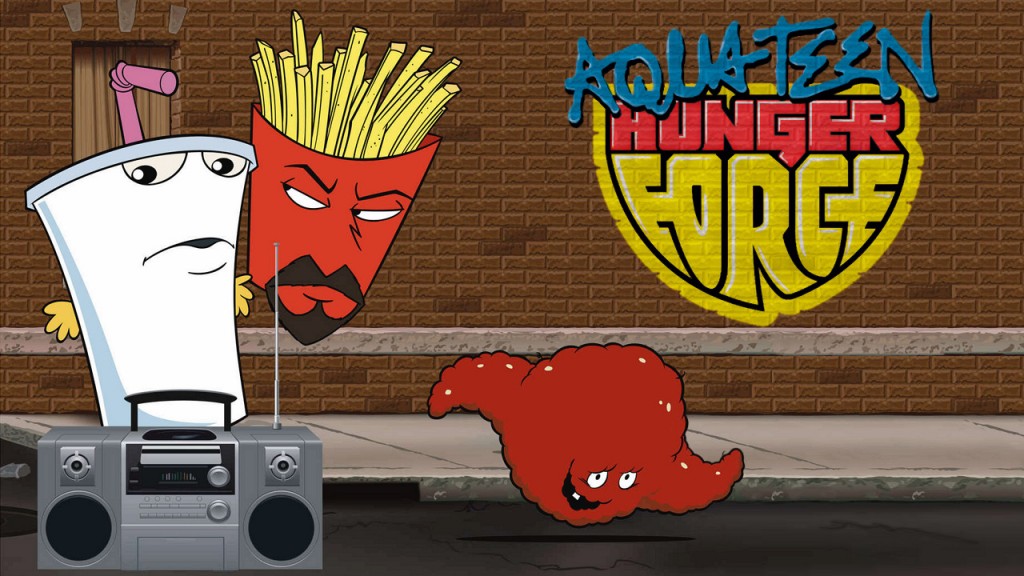 In television news, it was announced that Aqua Teen Hunger Force  will be ending this summer after 15 years on Adult Swim. I used to be a HUGE ATHF fan, and have the first few seasons on DVD. I kinda fell off when it became Aqua Unit Patrol Squad 1. Then, like Power Rangers, the show just kept changing its name every season, even though the show itself never really changed. The final season will be called Aqua Teen Hunger Force Forever.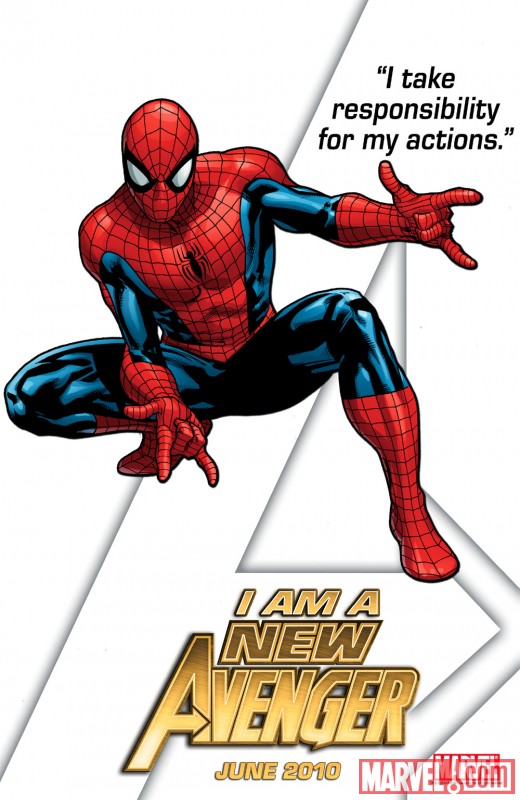 In movie news, it's rumored that the title of the next Spider-Man film will be Spider-Man: The New Avenger. I'm not sure how I feel about this. On the one hand, it fits the naming scheme of the other Marvel movies (Thor: The Mighty Avenger, Captain America: The First Avenger, etc). On the other hand, I'm not sure I want him to be an Avenger. Sure, we all wanted a shared universe, but I've never been one of those "Spider-Man Needs To Be On A Team" folks. Don't get me wrong – I enjoyed when Bendis put him on the team in New Avengers, but since they're skewing younger for this Peter Parker, I kinda wanna see him find his way on his own, instead of immediately joining a team. Then again, maybe it's just a name and doesn't really mean anything right now.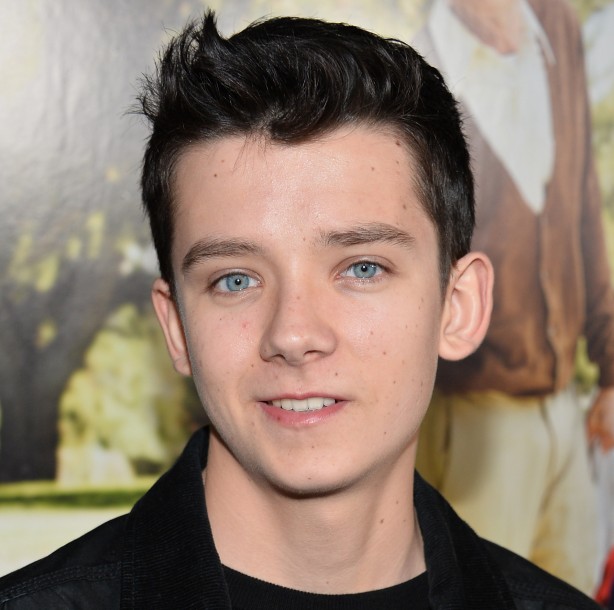 In related news, Asa Butterfield is rumored to be the frontrunner for Peter Parker/Spider-Man. I know nothing about this guy, as I never saw The Boy In the Striped Pyjamas or Ender's Game. He's not who I'd think of when I think "Peter Parker", but neither were Tobey Maguire or Andrew Garfield. Anyone know anything about this kid?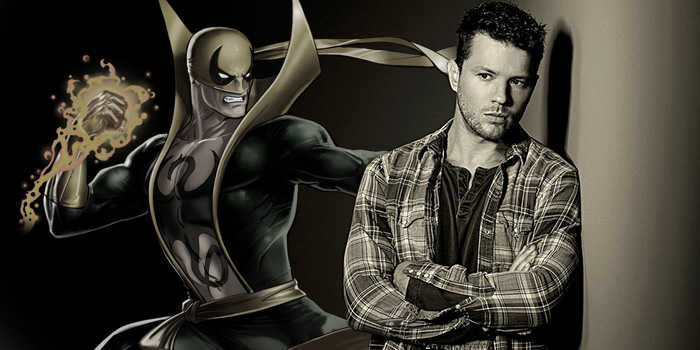 In related Marvel news, Ryan Phillippe has said that he's been in talks with Marvel for a role on one of the Netflix series. People have taken this to mean that he might end up as Iron Fist. I, for one, love this idea. Since Cruel Intentions, he kinda has that "rich kid pedigree" thing going for him, and his star is on the rise again thanks to ABC's Secrets & Lies. I don't know if he'd have any chemistry with Mike Colter (Luke Cage, his partner in crime), but I'm sure they'll take care of that when the time comes. I know there's a contingent out there who want an Asian American Iron Fist, but I'm not in that camp. Unlike most comic characters, I feel like Iron Fist's whiteness is a key component of what makes him special. My friend, Jenn, has a much better explanation as to why this is, so I hope she writes about it someday.
Things You Might Have Missed This Week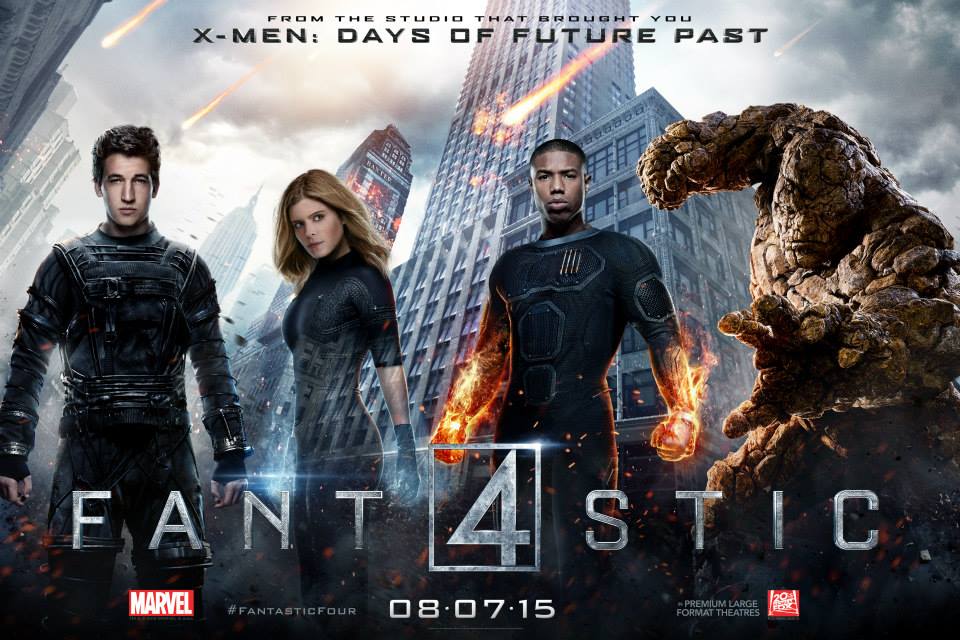 -A new Fantastic Four character poster was released. Getting excited!
-There's a Good Times movie coming, from Black-ish creator Kenya Barris. This is a horrible idea.
-The Power Rangers movie has been delayed to January 13th, 2017. Even as a Power Rangers fan, this doesn't really disappoint me.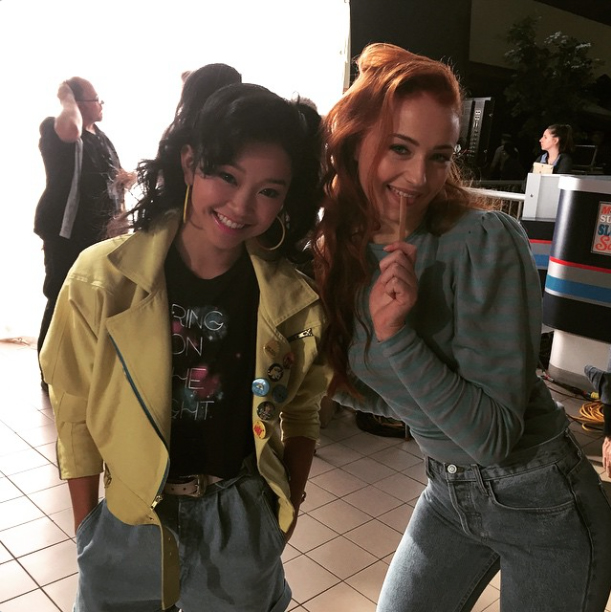 -Jubilee and Jean Grey on the set of X-Men: Apocalypse. I'm still not sure what they're doing with this movie.
-Laura Linney just joined TMNT 2 in a mystery role. I really thought her career was better than that.
-Speaking of TMNT 2, here's your first look at Stephen Amell as Casey Jones. Shredder, YOU HAVE FAILED THIS CITY!
-The Batman v. Superman: Dawn of Justice Batsuit was revealed. This doesn't really do much for me…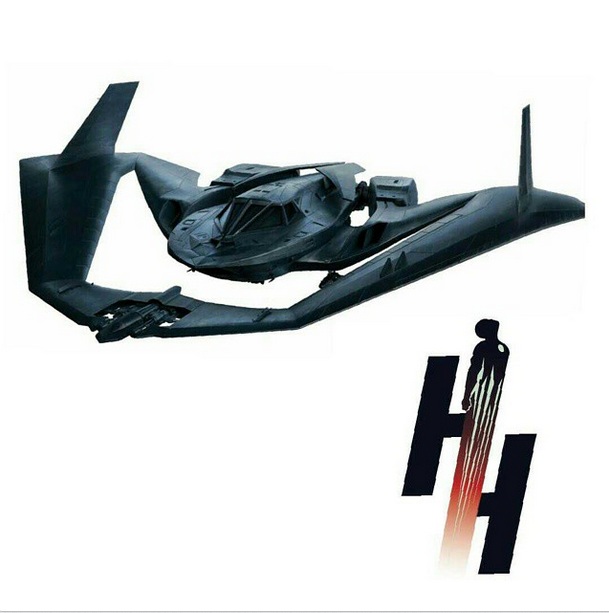 -Speaking of Dawn of Justice, that dude from the Latino Review got a sneak preview of the new Batwing. It's not batty enough for me. At this point, I really don't know what it's gonna take to get me excited about this film

-Just watch it. Trust me.
-Don't forget that tomorrow is Free Comic Book Day! Be sure to drop by your local comic shop for some free comic goodness. I know I'll be picking up the Avengers book, as well as the DC Divergence book. How about you?
Links I Loved
The "Best" Genre Films of Lesser Known Celebrity Siblings – The Robot's Pajamas
"We Are Who We Choose To Be": Sadistic Choices, Forking Paths, and the Rejection of Social and Narrative Progress in Superhero Comics and Films – The Hooded Utilitarian
The Fastest Cars in Sci-Fi – The Robot's Pajamas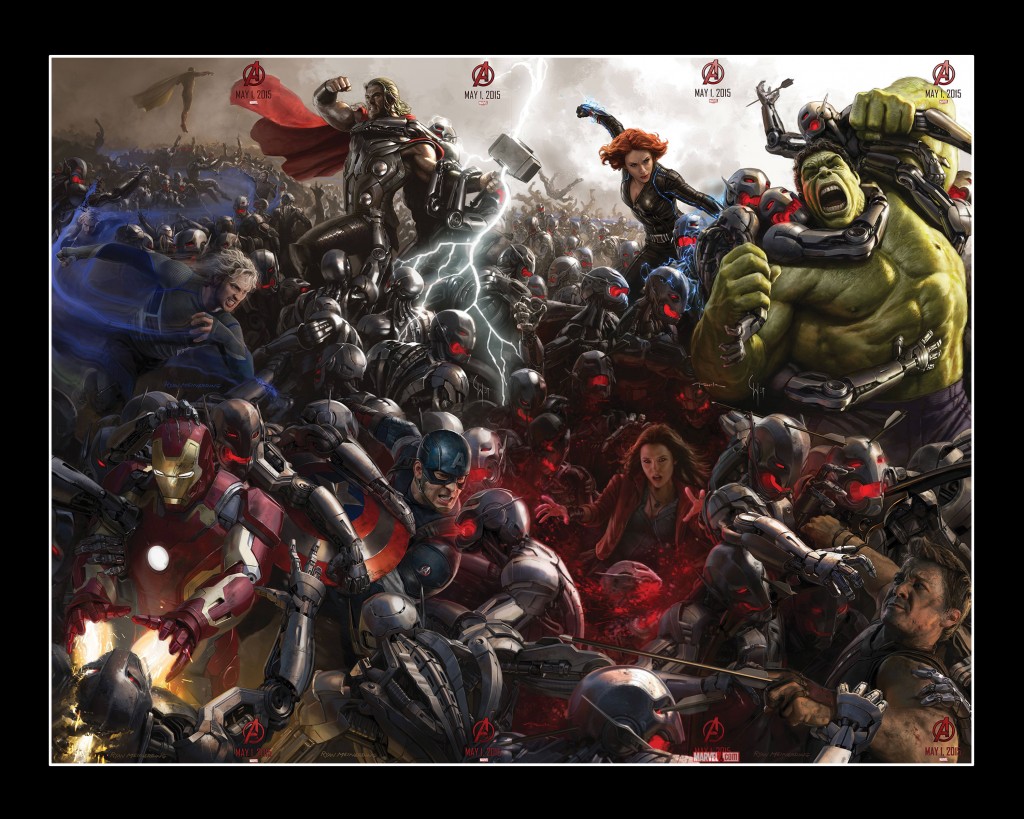 Are we really going to pretend that Avengers: The Age of Ultron didn't have the West Week Ever? It's already made $255 million at the international box office. Most of you have already seen it, it seems, so you tell me. I saw it last night, and I've got a few, non-spoilery thoughts.
First of all, it's good but not as good as the first one. Here's my dilemma: they added more countries to show you that the Avengers' mission is spreading globally. That said, the comics have taught me to only care about New York City. Since most of the action takes place NOT in NYC, the stakes don't seem as high. I mean, I don't care about Sokovia. Yes, I know that's very Ugly American of me :-p  Also I felt the non-Ultron villains were wasted in the film, especially after all the Agents of S.H.I.E.L.D. #itsallconnected buildup. And the ending doesn't make a lot of sense (I can't wait to be able to discuss this with someone). Oh, and Days of Future Past's Quicksilver is a lot cooler than Age of Ultron's Pietro Maximoff.
I was told that I'd leave the film really loving Hawkeye, and that was true. He's the most human member of the team, and the movie does a good job of showing what he brings to the table. I also loved all of Stark's new toys. And the mid-credits scene was great. Plus, I LOVED Spader as Ultron. Perfect casting there.
All that said, I really enjoyed it. Then again, I'm pretty easy to please when it comes to comic book movies. Out of all the ones I've seen, the only one with which I had major problems was The Dark Knight Rises. Before you ask, yup , I liked that one. And that other one. Yup, that one, too.
It very much feels like the middle movie of a bigger storyline, which is exactly what it is. It put all the major pieces in position, setting up Civil War and Infinity War. This is not a cerebral movie, however, and I know some of my friends are gonna loathe it. Still, let's not act like it's not gonna make a billion dollars, so Avengers: Age of Ultron had the West Week Ever.