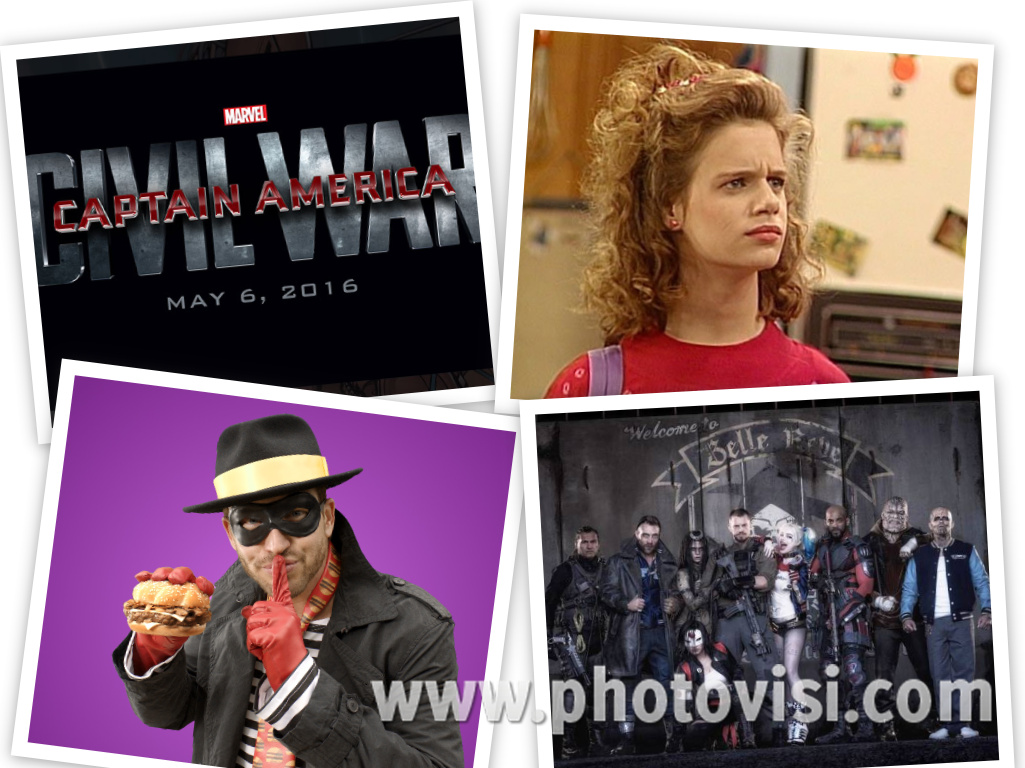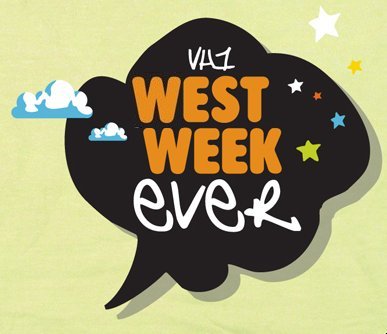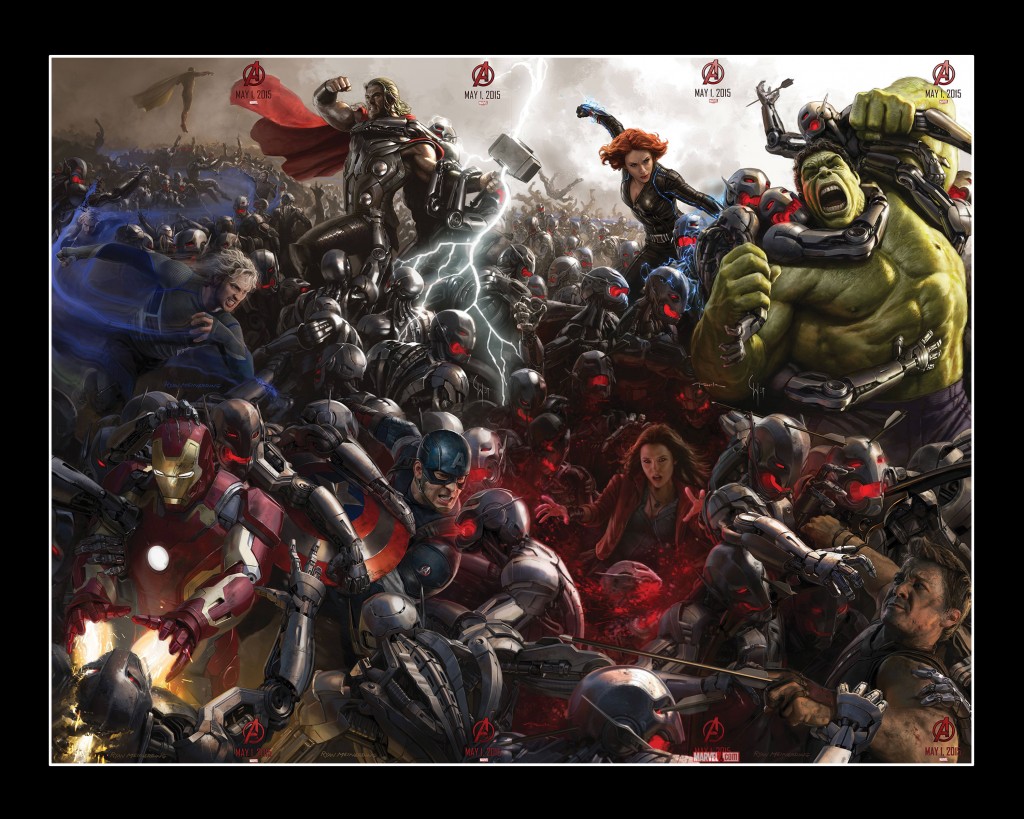 The only thing I watched of note was Avengers: Age of Ultron for a second time. I've got to say that I enjoyed it much more upon the second viewing. I still think Strucker was wasted, but that's what happens, I guess. On a related note, it was neat how Agents of S.H.I.E.L.D.'s Theta Protocol tied into the movie, but it was pretty lame how the show just vomited out an explanation before the opening credits. Anyway, the movie made $191 million last weekend, so I'm sure I wasn't alone in my multiple viewings.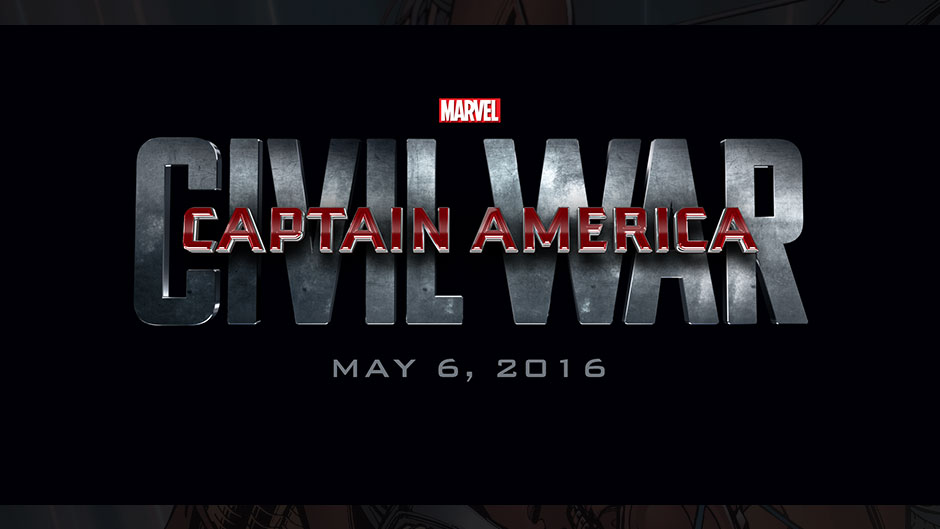 Now, it appears that the AoU cast is gearing up for Captain America: Civil War. Despite the title, this is clearly Avengers 2.5. In fact, there are so many people in this movie that's it's easier to say who isn't there: Hulk & Thor. Anyway, the official press release from Marvel describes the movie as follows:
"Captain America: Civil War" picks up where "Avengers: Age of Ultron" left off, as Steve Rogers leads the new team of Avengers in their continued efforts to safeguard humanity. After another international incident involving the Avengers results in collateral damage, political pressure mounts to install a system of accountability and a governing body to determine when to enlist the services of the team. The new status quo fractures the Avengers while they try to protect the world from a new and nefarious villain.
The big question is whether or not Spider-Man is going to make his debut in the Marvel Cinematic Universe in this film. All signs point to yes, but it remains to be seen how he would figure into the story.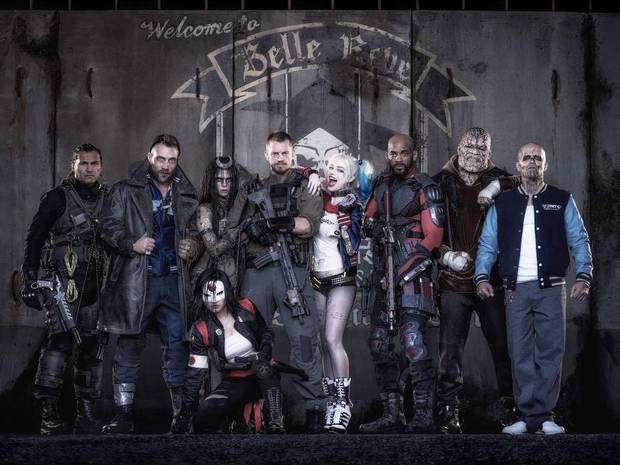 In the DC movie universe, they released this cast photo from the upcoming Suicide Squad movie. Someone on Twitter put it best when they said that some of the characters look like those Homies figurines you get in vending machines. I HATE this photo. So much. And the fact that there are people out there who like it really grinds my gears. It looks like an updated high school production of West Side Story. If nothing else, this cemented my thoughts that I don't want DC to "pull a Marvel". They don't need a shared universe. In fact, I think I'd prefer they make their movies with very few connections, if any, to each other. I don't like the tone that DC is setting with these initial movies. I get that some heroes need to be dark, but what are The Flash and Cyborg going to look like in this world? I just don't like it.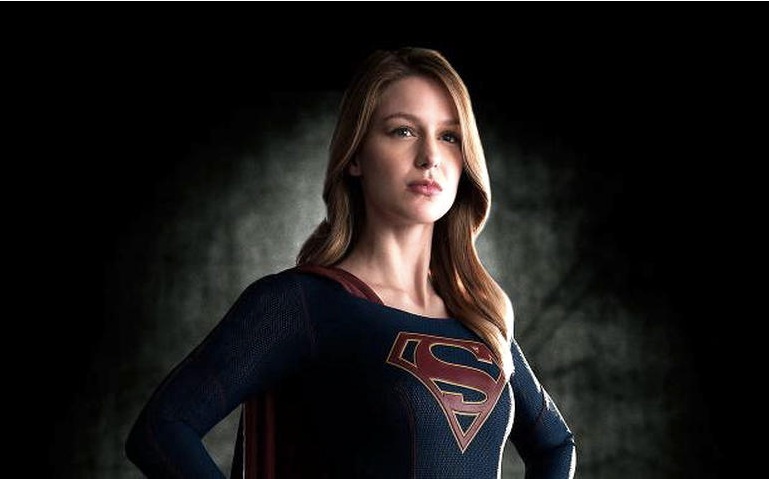 In TV news, CBS officially ordered Supergirl to series, expanding the Greg Berlanti-led DC TV universe to 4 shows (including The CW's Arrow, The Flash, and the spinoff now officially known as DC's Legends of Tomorrow). As much as I like Berlanti's shows, nothing about this series excites me. After all, Supergirl has no real rogues gallery. Then again, that could've been said about Green Arrow, and they seem to have figured that out. I just don't know if CBS is the right home for it. CBS owns half of The CW, so why not just put it over there and let it join its "brethren". They said that the door is open for crossovers, but it seems like there could still be some red tape. In other DC TV news, The CW has officially picked up the afore-mentioned DC's Legends of Tomorrow, which will debut in January 2016.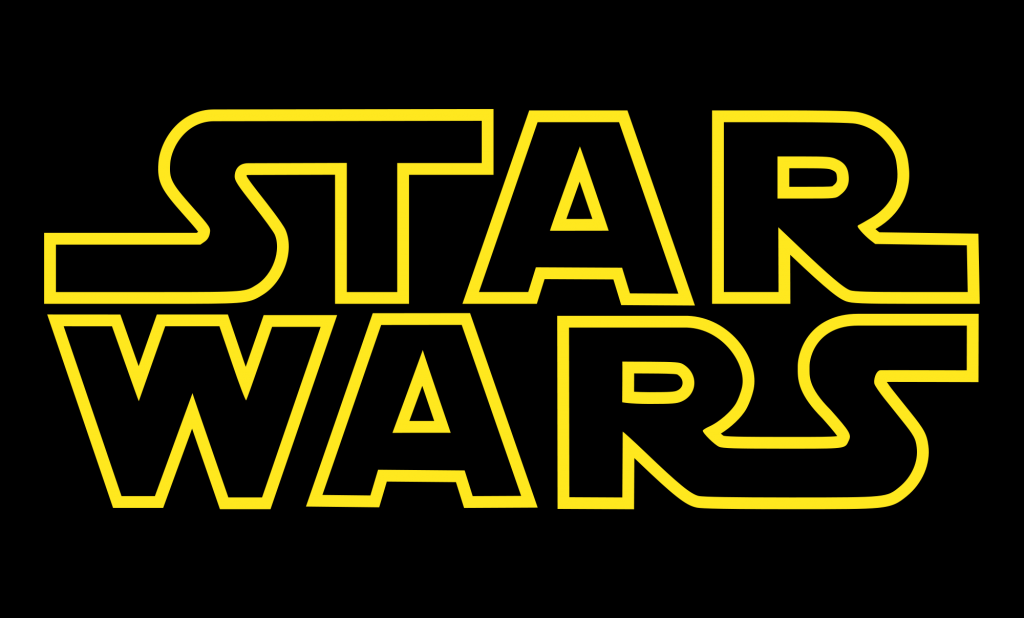 Josh Trank was fired from the standalone Star Wars film he was set to direct. According to The Hollywood Reporter, Trank's erratic behavior on the set of Fantastic Four spooked executives. It also didn't help when he failed to show up to Star Wars Celebration, although it's rumored that he was actually asked not to attend as Disney decided their next steps. According to sources, Trank is talented, but still has a lot to learn.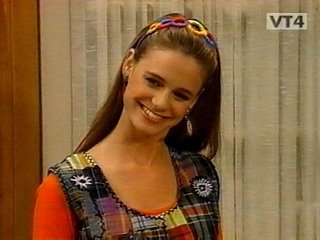 Character descriptions were released for the Fuller House kids' roles. Most interesting to me, Kimmy Gibbler's daughter, Ramona, is biracial. And immediately I thought, "That makes perfect sense." Instead of being half Black, she's half Hispanic, and embraces her Latina heritage. She's into boys, social media, and selfies. In other FH news, Dave Coulier has officially signed on to reprise his role as Uncle Joey.
It's been a big TV week, as this is when we find out the shows that didn't make the cut for a renewal. The information is still coming out, but here's what we know so far:
Cancellations:
–Hart of Dixie (The CW)
–The Messengers (The CW)
–Cristela (ABC)
–Forever (ABC)
–Revenge (ABC)
–Resurrection (ABC)
The one that hits me the hardest is Forever. If you remember, it had the honor of having the West Week Ever and it was near and dear to my heart. Starring Fantastic Four's Ioan Gruffudd as a man who can't die, I looked more forward to it on Tuedays than Agents of S.H.I.E.L.D. Luckily, the finale didn't exactly end on a cliffhanger. It was definitely a springboard for future stories, but I'm satisfied with how it will be left.
Surprising Renewals
–Agent Carter (ABC)
–American Crime (ABC)
–Fresh Off the Boat (ABC)
–The Middle (ABC)
–Galavant (ABC)
None of the above shows had stellar ratings, so I'm pretty surprised at all of their renewals. Agent Carter is a welcome surprise, but American Crime seemed like a done-in-one limited series, as the case it follows ends next week. Fresh Off the Boat is a surprise because creator Eddie Huang was doing everything in his power to sink the show, and the ratings had taken a dive since the premiere. The Middle is surprising because it showed all the signs of a show winding down, especially since 2 of the kids will be in college next season. It also doesn't help that the actor who plays Axl (Charlie McDermott) has already been cast in a CBS's Super Clyde (which hasn't been officially picked up yet). The most surprising, however, is Galavant. ABC had NO faith in that show, burning it off in one hour chunks over a four week period in January. The ratings weren't great, but I'm amazed it made enough of an impression to gain a renewal in MAY. Curiously missing from the list of new shows are the rumored Marvel shows, including the Agents of S.H.I.E.L.D. Mockingbird spinoff and the John Ridley Ms. Marvel show. There's still a chance that they weren't ready, and could debut midseason or next summer, but that remains to be seen.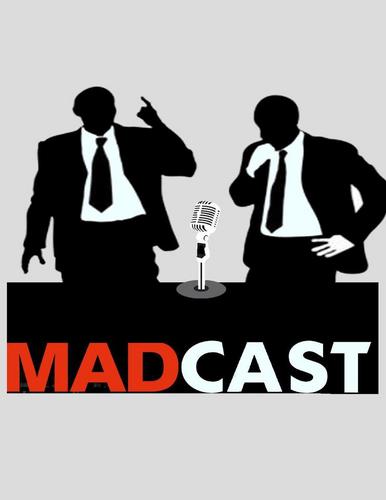 Last night, I had the pleasure of joining Corey again for the MadCast Podcast. This time, we discussed the past TWO Mad Men episodes, so be sure to check it out.
Things You Might Have Missed This Week
-Sony has renewed Powers for a second season. I have no clue why, but it clearly has a budget of about $1,000 so it's cheap to produce.
-Fox has canceled The Mindy Project, however Hulu is in talks to revive the show with a 2-season order.
-The CW has renewed iZombie for a second season. I've got to give that show a shot one of these days…
-Disney announced that Phineas & Ferb would be ending in June. Never seen it.
–The Simpsons has been renewed for the next 2 seasons, taking its episode total to 625.
-Hugh Jackman has officially confirmed that he's walking away from the role of Wolverine following Wolverine 3.
Links I Loved
–Trivia and References in Avengers: Age of Ultron – The Robot's Pajamas
–Don Draper, Maverick Ad Man, Dead at 88 – MediaPost.com
–WWF Hasbro Happiness! – Horror Movie BBQ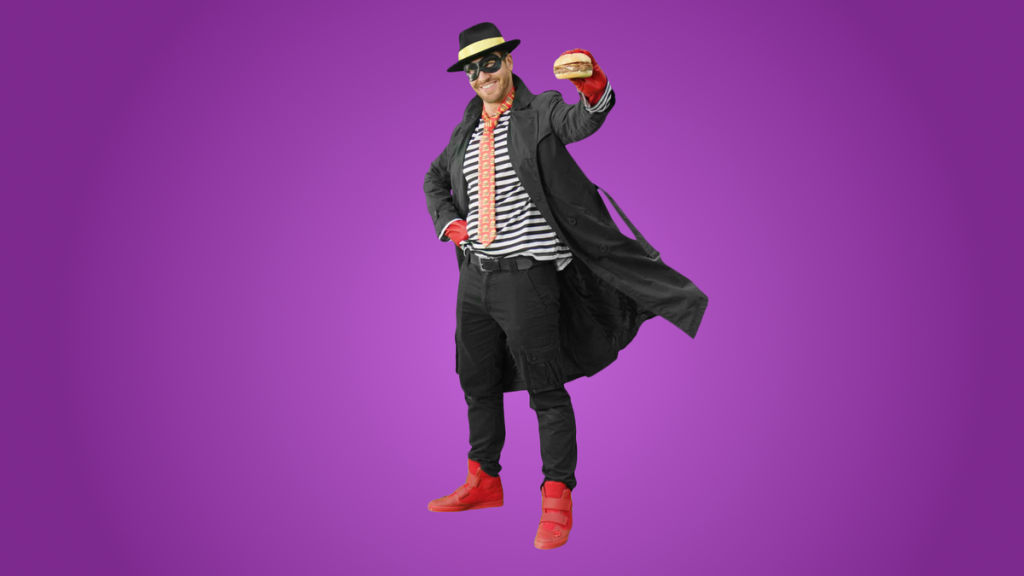 Ya know who everyone was talking about this week? The new Hamburglar. Yup, McDonalds' sales are suffering, so they decided to debut a new, live action Hamburglar. Because that's what's gonna make people eat more burgers. Anyway, the chain is debuting a new line of Sirloin Burgers, and they're banking on nostalgia to help them move that beef. While most folks would probably prefer the return of Grimace of the Fry Guys, Hamburglar is what we got. And he looks odd. Seriously, his whole outfit looks like it was pieced together in a Goodwill. At least we know why he's stealing the burgers. He simply can't afford them. Based on the commercial I've seen, he's got a kid now, and had left his burglar days behind him until the appearance of these new Sirloin Burgers. So, will his son follow in his footsteps? Will he abandon his family in the pursuit of hamburgers? SO MANY QUESTIONS. Anyway, it was a pretty slow week, so the new, hipster, pedophile-looking Hamburglar had the West Week Ever.