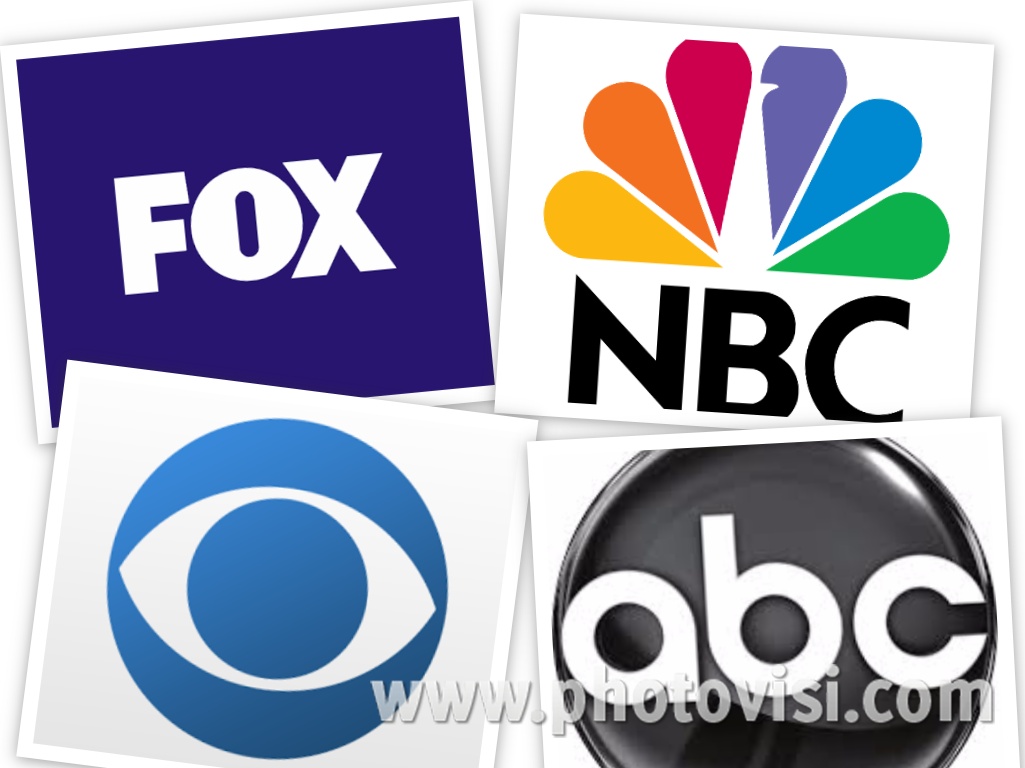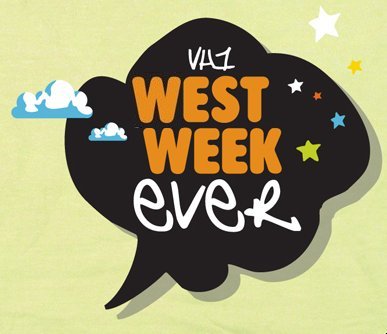 This is gonna be a long one, so strap in and get comfortable. Last year, I did daily posts about the network upfronts announcing their new shows and schedules. This year, we're doing it all here. But first, some movie stuff.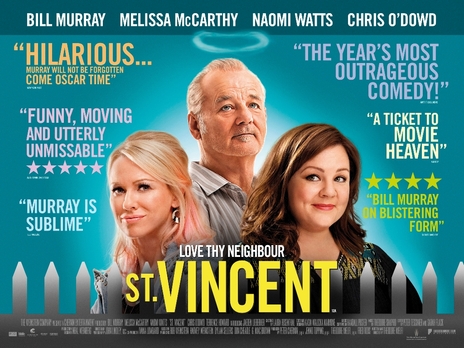 I really put Redbox to work over the past few days, catching up on some films I'd missed in theaters. First up was St. Vincent. Starring Bill Murray and Melissa McCarthy, it's basically about the friendship formed between McCarthy's son and Murray's curmudgeonly character. It's one of those films where Murray actually kinda acted instead of just playing himself. It's a cute film, and I recommend it – even to those folks who tend to hate McCarthy. Don't worry, as she doesn't tumble over anything in this movie.

Next up, I watched Chris Rock's Top Five. At its core, it's a Cinderella story. No, really. If you watch the film, you'll know what I mean. Anyway, Rock plays Andre Allen, a comedic actor who's at a point in his career where he wants to be taken seriously. He spends the day with reporter Rosario Dawson, as he does press to promote his new drama about a Haitian uprising. Over the course of the day, we find out about his drinking, his sham relationship with a reality star, and his fears about his own abilities. In terms of casting, it's basically a modern-day Harlem Nights. You have never seen a collection of Black comedians of this caliber since that film. It's a movie built on cameos, from Ben Vereen playing ANOTHER deadbeat dad to Seinfeld making it rain in a strip club. And there's an AMAZING DMX cameo. Trust me. Anyway, I really liked this movie, and I'd definitely watch it again to see if there are any cameos that I missed.

Finally, I watched Birdman or (The Unexpected Virtue of Ignorance). For almost a year, I've been hearing about how great this movie was, and what a great job Michael Keaton did in the role. Now that I've seen it, I have to ask: did we watch the same movie? No me gusta! It was a little too artsy for me. Now, I have simple tastes, but I was a theatre kid so I got most of what was going on. It was the whole battle of "celebrity" vs "actor", and Keaton's character just wanted to leave behind a legacy outside of the fluff of the popular Birdman franchise. He was already a celebrity (something of a hasbeen), but he wanted to be taken seriously as an actor. I get that. But it was still kinda weird to me. Like, why did he have telekinesis? At times, it felt kinda Black Swan-y to me, but maybe that's what they were going for. Part of my review isn't even the movie's fault; the first disc I got from Redbox was warped, so I was only able to watch 2/3 of the movie. I had to get a refund, get another disc, and give the movie another try before I was able to finish it. So, I didn't feel the movie was good enough to warrant all that I had to go through to watch it. What did you all think of the film?
Now, for the upfront news. Let's look at Fox's offerings:
Grandfathered – Tuesdays at 8:00
I really like how this looks. It's got a Raising Hope element to it, while everyone loves John Stamos. That said, he hasn't had a ton of luck with his starring vehicles (Thieves, Jake In Progress). It kinda bothers me that it doesn't have a lead-in, and is expected to kick off the night. More importantly, it'll be going against The Muppets on ABC. I think those are different audiences, but I'd feel a lot better about it if it were placed after New Girl. The problem with that is that New Girl isn't coming back until midseason because of Deschanel's pregnancy. I really want this one to work.
The Grinder – Tuesdays 8:30
Who doesn't love Rob Lowe? And Fred Savage is acting again! This looks very "Fox", but I still like it. The potential problem is that it doesn't have an established lead-in (Grandfathered), and it'll be going against Fresh Off the Boat on ABC. FOTB experienced a ratings dive last season, so I honestly don't see it as a threat. I just wonder how the freshman Fox comedies are going to do without help from established shows.
Minority Report – Mondays at 9:00
I never saw the movie, but I know the general gist: in the future, crimes are predicted before they're committed. This is the kind of show that Fox LOVES to kill. They give it a chance and they kill it. It's expensive sci fi, and the ratings are never high enough to warrant season 2 (see: Almost Human, Terra Nova). Fox should be given credit for giving these shows a chance, but instead they just have a rep for killing them. It's got the plum post-Gotham timeslot (to the detriment of Sleepy Hollow, which moves to Thursday), but I don't know if that's going to be enough to save it. Speaking of Sleepy Hollow, Fox seems to love that White guy, Black female partner trope.
Rosewood – Wednesdays at 8:00
There's quite a bit of an obsession with pathologists on TV lately. Pathologist obsessed with death becomes the go-to guy for the Miami police department. This feels a lot like Forever. It stars Morris Chestnut, so it helps the problem if the lack of primetime diversity. I'm just scared this might be 2015-2016's Backstrom. I don't think this one survives.
Lucifer – Midseason
I said this about Constantine, and I'll say it again here: I don't think the Bible Belt is ready to embrace a show about the Devil as the star. Not on network television. I don't care how far we've come as a society. I don't care if it's a "smart" show. The same people who would like this show are the ones who hate The Big Bang Theory. You know who LOVES The Big Bang Theory? Middle America. It's a midseason show, so I figure Fox is using that time to figure out just how to properly market it. NBC couldn't call Constantine "Hellblazer", likely for the same reasons. No matter what it was called, the show is now gone. I don't think this one has a prayer (heh) either.
The Frankenstein Code – Midseason
Take everything I said about Minority Report, and multiply it times 2. This show will not last.
Bordertown – Midseason
Originally scheduled for the 2014-2015 television season, this show has been bumped to next season. And it STILL doesn't have an airdate. Fox must have faith in it, since it's executive produced by Seth MacFarlane, but it just doesn't seem as good as his other shows. I also hate the animation style. I don't like animation where you can't tell if a character is supposed to be attractive or not (see Bob's Burgers). Anyway, I say it gets one season (since animation has lead time), which will then end up being aired late Sunday night on Adult Swim (see Unsupervised).
Now for ABC's shows
Dr. Ken – Fridays at 8:30
I like Ken Jeong, but this show isn't exactly reinventing the sitcom wheel. Considering the edgier comedic films he's done, I'm surprised that he went for such a cookie-cutter multi-cam family show. That said, it multiplies the Asian American representation in sitcoms by 100%, so it helps to diversify the shows on the air. I hate the Friday timeslot, as this ain't TGIF. Last Man Standing isn't that strong of a lead-in, so it won't be of much help to this show. I just KNOW some executive recommended pairing this show with Fresh Off the Boat before someone shot him down.
The Muppets – Tuesdays at 8:00
I've never understood the Muppets, so I'm probably not the best one to cover this one. Sure, the Jason Segel movie did well, but the sequel did not. It seems like the success of the Muppets hinges on the presentation. This show is basically The Office with Muppets. I don't really like what I see, but again, I'm not the target audience. It's going against Fox's Grandfathered, but I think they'll have different audiences.
The Real O'Neals – Midseason
I really like what I see here. It's like a better, single-cam almost-prequel to CBS's cancelled The McCarthys. ABC only seems to really have two nights for comedy (Tuesday and Wednesday; I don't really count Friday), so I'm not really sure where it would go at this point.
Uncle Buck – Midseason
This actually looks a lot better than I was expecting. We basically got the whole pilot in the trailer, but I would watch this. I could see ABC doing something like swapping it in for Black-ish for a few weeks, which would then result in an outcry that ABC refuses to have 2 Black shows on at once. Heh. Anyway, this might just work.
The Catch – Midseason
This looks good. It's a Shonda Rhimes show, so I expect nothing less. I said I'd watch How To Get Away With Murder, and then I never got around to it. I'd say the same about this, but maybe I'll just catch it on Netflix. This one's a hit. Shonda can't fail.
Of Kings and Prophets – Sundays at 10:00
STOP TRYING TO MAKE THE BIBLE "COOL"! This was clearly made in response to NBC's A.D. The Bible Continues, only I'm pretty sure ABC probably thought that series was going to be more successful than it has been. Networks keep trying to make these shows because they want their own Game of Thrones. The problem is that you can't make that show on a network television budget, with network standards and practices. You just end up with a neuter version, which no one wants. Fox learned this last season while making Hieroglyph, which they canceled before it even aired. This show will not succeed.
The Family – Midseason
I like this. A year ago, I probably wouldn't have had a lot of faith in it, but ABC had a lot of success with Secrets & Lies, and this is in that vein. I can't wait to watch this!
Quantico – Tuesdays at 10:00
ABC has had a problem with this timeslot for the past few seasons. Most recently occupied by Forever, it's the hour where ABC dramas go to die. I like what I see, though. It's basically 24 with a less experienced agent. It also helps that it's led by a woman of color. It'll be interesting to see what happens here.
Oil -Sundays at 9:00
Kinda cared more about this when it was called Dallas. ABC needs a soapy drama to replace Revenge, but that show never really did that well. Neither does Nashville. ABC wants to stay in the sudser game, but the numbers just aren't there. Who knows, though? It might work.
Wicked City – Midseason
I don't really even know what's going on here. I don't think it fully captures the 80s aesthetic for a "period piece". I don't see this one really getting off the ground.
I really only care about one thing on CBS:

Supergirl – Mondays at 8:00
Well, this has certainly gotten folks talking. From Greg Berlanti, who's given us Arrow and The Flash, we get a show about Superman's cousin, Kara Zor-El. First of all, why is it pronounced "CAHR-uh"? Anyway, I have a lot of issues with what I've seen in the trailer. Why does everyone know her identity? By the end of the trailer, everyone seems to know except her boss.
Also, I hate that they made her cousin such a big part of her identity. Why couldn't they live in a world where there's no Superman? The problem with this is the same problem I had with Birds of Prey: when you mention that someone bigger and more important exists, the audience is just waiting for him to appear. In BoP, we all wanted Batman on TV, and here we're all going to want Superman. Now, Warner Bros had a show about Superman that ran for 10 years, yet he never really "showed up". Why would they do anything differently here? Too much is predicated on making her cousin proud or "Your cousin sent you a gift". Considering this show is supposed to take place in the "Berlantiverse" (has anyone coined that term yet?), I don't like the idea that there's a Superman out there in the same world as The Arrow. I liked that Arrow was kinda grounded, and this season sorta threw all of that out the window. I know there's bigger threats and whatnot, but I wasn't prepared to jump right to the House of El.
Anyway, I'm still not sure why this just didn't get put on The CW. I mean, CBS owns half of that network, and it's where the other Berlanti shows are. It'd make things more convenient for crossing over (which is something they've said they would like to eventually do) if they were on the same channel. If you're not a show about the FBI or some other acronym, CBS doesn't really know what to do with you. It's also interesting that for the first time since 1949, CBS has no comedies on Monday night, instead giving a slot to Supergirl. And it's going up against Gotham! If I had to choose between dark, nonsensical Gotham and bright, optimistic Supergirl, I know what I'll be watching Monday nights.
As for NBC:
The Player – Thursdays at 10:00
I don't even know what's going on here. They bet on crime? Anyway, I don't see this one making it, which is sad 'cause Wesley could use the money. They say that it's by the executive producer of The Blacklist, but that's not entirely a vote of confidence as that show's been slowly dying since the move to Thursdays.
Blindspot – Mondays at 10:00
This trailer is just exhausting. It's Memento with a hot chick. Again, this thing seems too steeped in its own mythology to be accessible. I don't see a second season for it.
People Are Talking – Fridays at 8:30
I really want this to work, as I love Mark-Paul Gosselaar. Just like Fox makes expensive sci fi shows just to cancel them, NBC loves to make multicam sitcoms only to cancel them. It's a miracle that Undateable is still around, really. And for some reason, they've decided to program Friday night with comedies like ABC. Maybe the DVR numbers will be decent? Anyway, it'll be going against ABC's Dr. Ken, which also has an uphill battle for that night and timeslot.
And of course, while I was writing this, the trailer dropped for The CW's DC's Legends of Tomorrow:

I'm so behind on Arrow and The Flash that I don't really feel qualified to have an opinion on it. I like what I see, but I need to catch up before I can get really excited, as I know some of the groundwork had been laid over the past few episodes. It's The CW, which kinda has a low bar for success anyway, so this show will do just fine.

Crazy Ex-Girlfriend – Mondays at 8:00
This is the only other CW show I'm looking forward to. It was originally created for Showtime, but got picked up for network instead. This chick seems insane, and I'm curious to see how they get a whole series out of this premise. That said, it's got an Asian American love interest – how often do you see that?! And it's half musical? Yeah, I'm already there. Anyway, it airs the same time as Supergirl, so I'll be DVRing it. Or maybe I'll just lose interest, like I did with Jane The Virgin.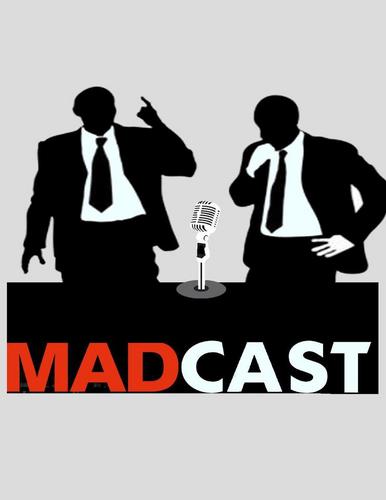 Another week, another guest spot on The Mad Cast. I love talking Mad Men with Corey, and we discussed a pretty powerful episode this week. Give it a listen!
Things You Might Have Missed This Week
-Fox announced that the next and 15th season of American Idol would be its last. And there was much rejoicing. Not from me, however. It may have slowed in recent years, but Idol gave us Kelly Clarkson, Carrie Underwood, Clay Aiken, Fantasia Barrino, Adam Lambert, Chris Daughtry, Jennifer Hudson, and Scotty McCreary. The Voice, for all of its accolades and ratings, can't say that about a single contestant. And I didn't even list only winners. Being on Idol was enough exposure to launch a career. The Voice, however, has yet to create a household name. So, le roi est mort. Vive le roi!
-Contract negotiations broke down, so Harry Shearer is leaving The Simpsons. Last time that happened, they killed Maude Flanders. I doubt they'd kill Ned Flanders, Principal Skinner, Kent Brockman, and Mr. Burns, though, so I expect them to find replacement voices. The show's been on for almost 30 years – it's not like there aren't other, cheaper folks who can do those voices now.
-Fox has greenlit a New Mutants film spinoff from the X-Men franchise. It's to be directed by Josh Boone, who also did The Fault In Our Stars, so I expect it to have teen angst and all of that. I wonder if this is taking precedent over the X-Force film that was being discussed a few months back.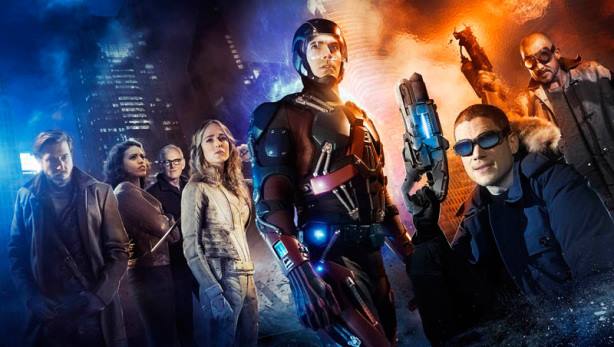 -Caity Lotz will be playing The White Canary on DC's Legends of Tomorrow. In the comics, that minor character was originally Asian, so brace yourself for the "whitewashing" thinkpieces…
-The trailer for Jem and The Holograms was released, and the internet went crazy – in a bad way. It doesn't seem to be about a rocker who uses hologram technology to save the world. Instead, it's about a shy singer who's trying to find the motivation to make her voice be heard. Instead of "Jem is truly outrageous", the tagline should be "Jem, like, can't even!" Some people have said that the haters aren't embracing new ideas, but there's nothing "Jem" about this. Why use the name and the franchise if you're not going to do anything with it? That's like if G.I. Joe were about a dude named George Indicott Joe, a former soldier who's now a plumber in Queens. It's just a waste.
-In comic news, the identity of "She Thor" was revealed in this week's Thor #8. I thought it was just gonna be Lady Sif or something. I was wrong. Here's a hint, though: she was in the movies. My pal Kevin over at Team Hellions has the scoop!
Links I Loved
Ben Savage on Boy Meets World, Girl Meets World, and the Meaning of Life – Vulture
Figures of Empire: On the Impossibility of Superhero Diversity – Snoopy Jenkins
Ranking EVERY Villain of The Avengers Comics – The Robot's Pajamas
What the Number of Action Figures You Own Says About You – UnderScoopFire
As you can see, there was a LOT of television news this week, and I didn't even cover all of it. The week belonged to the networks as they rolled out their Fall schedules. There will be some winners and a LOT of losers, but it'll be interesting to see how it all plays out. It may seem like a cop-out, but I feel like the major broadcast networks had the West Week Ever.