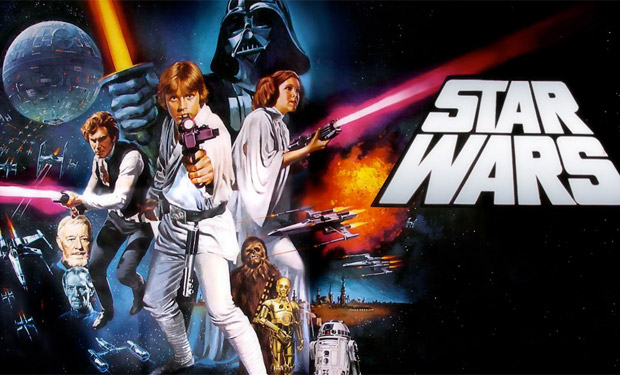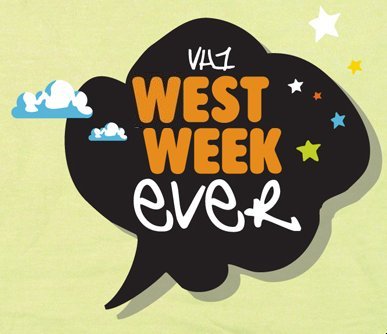 This is a special West Week Ever this week, as I decided to tackle one of my pop culture blind spots: the original Star Wars trilogy. I can't remember if I've ever actually seen them before, as I have no real lasting memory of them. So, I'm taking the "born again virgin" approach: I'm saying it didn't happen, and just acting as if that's true. I've had a bit of free time on my hands lately, so yesterday I watched the whole trilogy in one sitting. Now, before we get to that, I've always had a bit of a "hate/hate" relationship with the Star Wars franchise. First, I hated it because I was a Trekkie (well, more of a Trekker, based on more recent definitions), and I grew up believing that Trekkies couldn't be Warsies. You had to choose your camp, and stick with it. Next, I had no real desire to get to know the Star Wars franchise, as it seemed so daunting. Sure, there were only 3 movies (6 now), but there's also the Expanded Universe, the comics, the video games, etc. It just seemed like I had missed the boat. Still, you can't dabble in pop culture without coming into contact with Star Wars references. At this point, I know all the major players, all the quotes (without context), and the general gist of the franchise. Still, I needed to bite the bullet and finally sit down and watch the movies, even if just to know what I'm looking at on toy shelves. So, what did I think? Well, here are my thoughts as I was sitting through my Warsathon:
A New Hope
Rebel security is just a bunch of retirees in penis helmets
How do they take Vader seriously? I mean, look at him!
R2 is clearly not built for this Tatooine's  terrain
That bugfaced droid looks cool, but that other one is clearly a cafeteria trashcan
Luke's whiny line about picking up power converters makes him come off as such a douche. Great first impression.
Ha! The "help me obi wan" line
How come Aunt Beru is still dressed like a 70s housewife?
The score really is amazing.
That's right, Luke. Just play with the sword made of lasers like it's nothing
They're burning the Jawas' bodies? That's kinda cold
Kinda fucked up that Luke didn't defend the droids at Mos Eisley. "We don't serve their kind!" "Sorry, guys. wait outside."
Are there no women on the Imperial side? Even though stormtrooper suits have those little titty wells on the chest?
Leia wields a blaster like she's never held one before. Which is probably the most accurate way to play that scene
I knew all the quotes. I just didn't know the context
They really don't mourn their dead in this universe
You knew Biggs wasn't making it back when he wouldnt listen to Luke's stories
Obi Wan suffered something of an anticlimactic death, huh?
Empire Strikes Back
Yeti!!!
This franchise would be a lot funnier if John Ritter had been Han Solo. They even had the same hair.
R2 and 3PO – best friends, like Bert and Ernie? Or lovers, like Bert and Ernie?
Lando's perm should've been enough to let everyone know he was gonna turn on 'em
Did the lightsaber instantly cauterize the wound?
Kind of a non-ending, huh?
Return of the Jedi
Nappy Chewie!
There are way too many creatures in this movie
Defrosted Han looks like Jerry O'Connell
I know he was in that car accident and all, but Hamill's Luke is starting to look like Miss Jane Hathaway from the Beverly Hillbillies.
How come all the blacks seem to work for Jabba?
Boba Fett went out like a bitch. I'll never understand why you people love him so much. He died in such a slapstick manner that would squander any cool points he may have amassed up to that point
All the women in the galaxy, and Luke immediately knows Leia is his sister? Oh yeah, "The Force"…
Ewoks!
I wanted Leia to say, "But I KISSED You!"
I kinda miss bratty Luke. Now he sounds too much like Jesus, with all this "Father, don't let me die" stuff.
"It's a trap!"
Black X-Wing pilot!!!
Ewoks care more about their dead than any human does in this entire trilogy
Those Skywalkers love losing hands, huh?
I know he's old, but you mean to tell me that the Emperor couldn't fight off being picked up and tossed away like that?
I have no clue how Wedge survived all 3 movies.
I have to say, I loved those movies. I honestly did. It may also have something to do with the fact that the Abrams Trekverse has really soured me on that whole franchise for the moment. Still, I finally feel like I'm in the club with the rest of you guys! All I had to do was watch 3 movies, there's no pesky television show to keep up with, and there were no real weak spots. While A New Hope is a great complete movie, Empire had more going for it – if only it had a proper ending instead of the whole "To Be Continued" vibe. ROTJ was OK, but it had too damn much of a Jim Henson thing going on. And it needed more bratty Luke. So, there you have it. I'm one of you now. So, where do I pick up my lightsaber? Will they mail it to me? Anyway, Star Wars had the West Week Ever.
———————————————————————————————————————————————————————-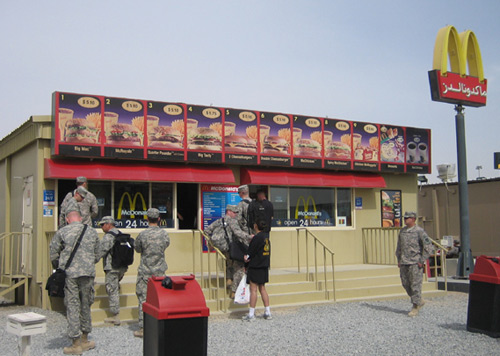 Lately, I've found myself fascinated by fast food – more accurately, I'm curious about the fast food outposts on military bases. Who runs those? Are they individually owned franchises, or are they owned by corporate? And the civilians working there, are they locals or were they shipped over? Are there top gun cashiers just waiting to be deployed to the Taco Bell in Kuwait? "I'm getting deployed next month." "Oh, really? What branch?" "KFC." Anybody reading this have any knowledge on this subject? I have SO many questions!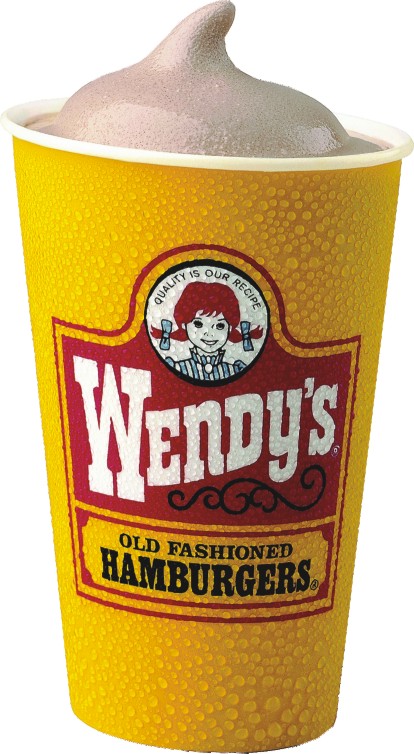 Speaking of fast food, I hate when I get a Frosty at Wendy's, and they give me a straw. A Frosty ain't a shake, bitch! It's a frozen dairy treat. Now give me my friggin' spoon!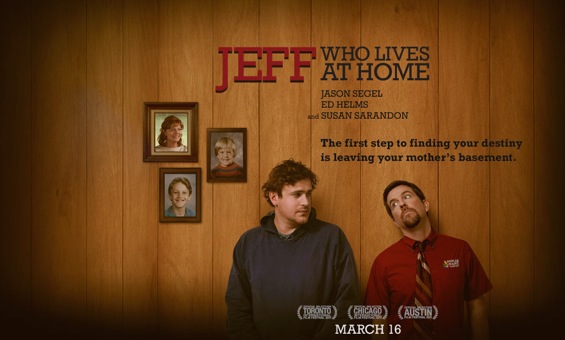 On the Netflix front, I watched Jeff, Who Lives At Home. I can't really describe it, but it was enjoyable enough. Great cast, with Jason Segel, Ed Helms, Susan Sarandon, and even Rae Dawn Chong.  I was drawn to it not only for the cast, but also because it was from the Duplass brothers (The League).  Segel's character lives his life by looking for signs, and the movie follows what happens on one particular day when a ton of storylines converge. It's a tight, contained little movie, but nothing that'll blow you a way. There are worse ways to kill an hour and a half.
I think LEGO Marvel Superheroes is going to be the first video game that I buy during its release week. I loved LEGO Batman, and this one seems like a bit of a no brainer. Right now, though, I'm trying to figure out where I should buy it. If I go to Walmart, I get a cool War Machine LEGO minifigure (which I really want). If I go to Target, I get a Loki keychain (I'd probably just rip off the chain part and put him with my other minifigures). Toys "R" Us, however, seems to have the best deal, as you get a $15 gift card with purchase. I want that War Machine, but, c'mon, 15 free dollars?! I think I'm going to TRU later today.
Links I Loved
We Do Not Need a Wonder Woman Movie – The Nerds of Color
The 100 Sexiest Men on Television – UnderScoopFire!