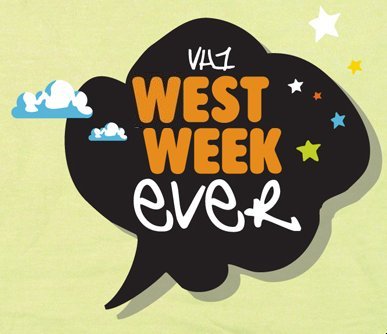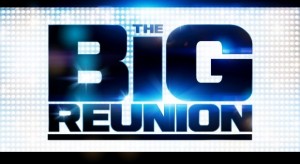 Of course I'd end yesterday's post with "what if the US had The Big Reunion?", completely forgetting that we've basically already had it twice.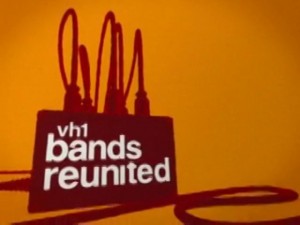 As I was reminded by my friend Keith H., the first version was called Bands Reunited, and it aired on VH-1 back in 2004. It had more of a rock focus, but it also featured some pop groups, like Berlin and Frankie Goes to Hollywood. Famously, New Kids on the Block refused to reunite at that time, only to reunite a few years later on their own terms. The other show was a UK import called Hit Me Baby One More Time. Basically, former stars and one hit wonders returned to perform one of their greatest hits, as well as a popular contemporary song. For example, Howard Jones (who appeared on both the UK and US versions), performed his hit "No One Is To Blame", and them performed Dido's "White Flag". Still, both of these shows had self contained episodes, dealing with different performers each episode, while The Big Reunion dedicated 9 episodes to the same 7 bands. I'd still love to see that format replicated over here.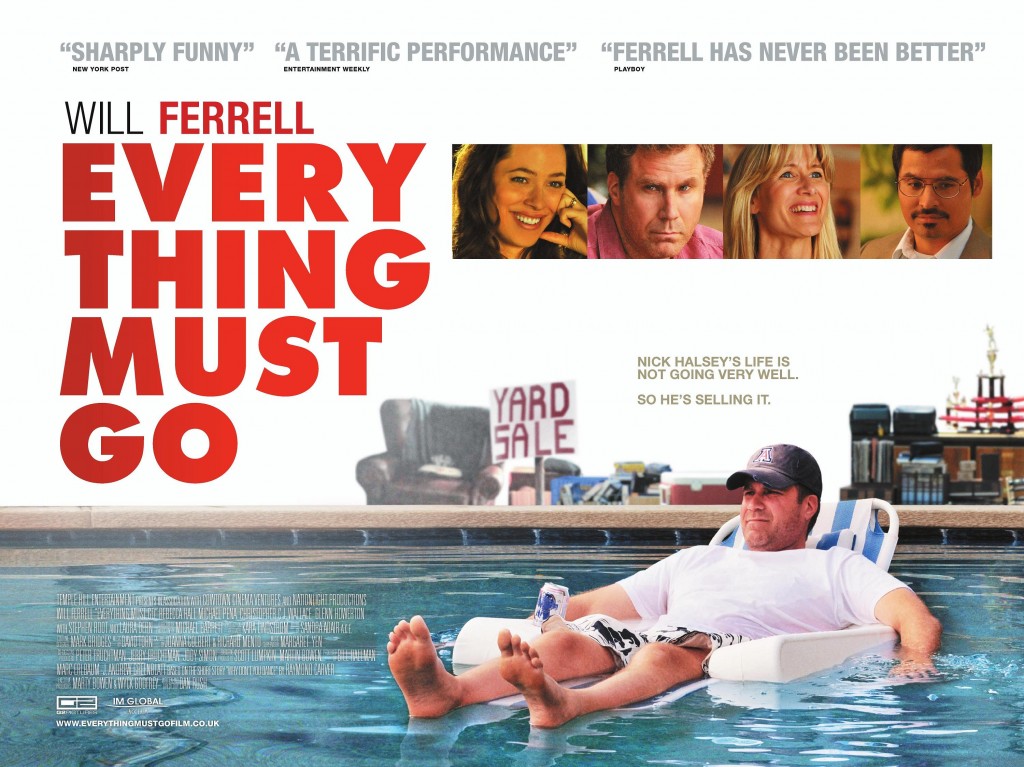 I've spent a lot of time on Netflix this week, which is odd for me. Anyway, I watched three movies that I thought I'd share with you. First up, there was Everything Must Go, starring Will Ferrell. Contrary to what you might think, it wasn't a comedy. Ferrell plays an alcoholic whose wife leaves him and all of his stuff on the front lawn. In the beginning, it was about Ferrell trying to keep his stuff, but he eventually decides to have a yard sale, while befriending a neighborhood kid. It's about as predicatible as you might think, but it was still a good movie. Ferrell did a capable job stepping outside the comedy zone, though the movie isn't without its funny moments. There are worse ways to kill an hour and a half.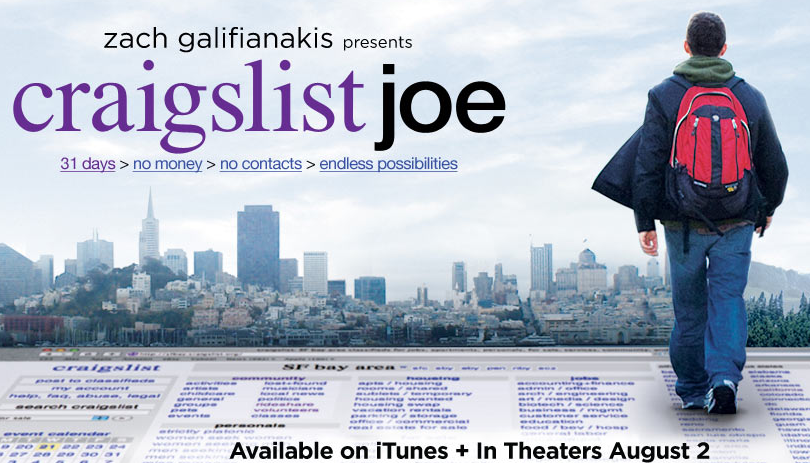 Next up was a documentary called Craigslist Joe, where a regular dude named Joe decides to live solely off Craigslist for 31 days. The doc isn't without its problems, as we never really learn a ton about Joe himself, and there's a little too much "Hollywood magic" to it. Plus, there's the question of WHY Joe? It seems like he somehow knew Zach Galifianakis, who also served as the executive producer. Other than that association, there's nothing about Joe that makes him special. Then again, maybe that's why he was the perfect choice, as he was just an average dude. Anyway, he set out from his house with no money and no connections. To make sure he didn't fall back on the familiar, he got a new email address and a new phone number so that he couldn't be contacted. After that, he spent the month of December depending on Craigslist to provide food, shelter, and entertainment. He meets some cool traveling buddies, he helps out some charities, and he manages to travel from California to New York City and back. He even gets to meet Craig himself. Do I believe that he actually pulled it off? Well, I have my doubts, but it was definitely an interesting experiment, and I enjoyed watching it all play out. If you've ever had a fascination with Craigslist, definitely check it out.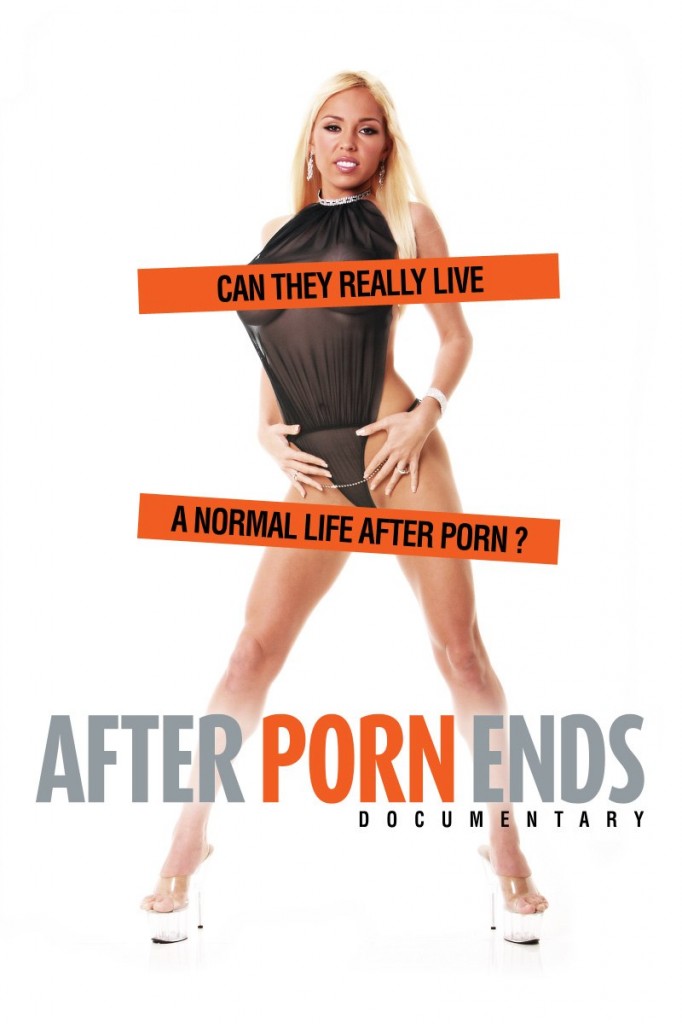 Finally, there was a documentary called After Porn Ends. In case you couldn't tell from the title, it followed former porn stars as they tried to adjust to living in "normal" society. I'm not a big Pornnoisseur, so out of the people profiled, I'd only ever heard of Mary Carey, Raylene, and Asia Carrera. Little known fact: Asia Carrera's a member of MENSA! Anyway, although it was based on the porn industry, I didn't expect to see any gratuitous sex scenes. After all, Porn Star: The Legend of Ron Jeremy had no sex scenes. Well, I was wrong about this, as there were tons of girl-on-girl and orgy scenes interspersed between interviews. One interview in particular really stuck with me. I'd always heard of the racism of the porn industry, but an interview with former California gubernatorial candidate Mary Carey really drove it home. When asked if she'd ever return to porn, she said that she wasn't worried because the door was always open. I'm paraphrasing, but she basically said
"If I'm 25, I'll come back and do a girl on guy scene. If I'm 30, I'll do girl on guy with anal. And if I'm 35, well, I'll do a black guy."
So, in the porn industry, doing a black guy is often seen as the last gasp of a once promising star. Other starlets have mentioned that sex with black guys would ruin their careers, but never had it been made more obvious than here. It's clearly not something you do unless you absolutely have to, or have the cache to ride it out, so to speak. Anyway, it wasn't the best documentary out there, and it was almost too short, as it seemed like they barely scratched the surface of the people profiled. If you happened to be wondering what happened to your favorite porn star, then check it out and find out.
Links I Loved
How Country Music Went Crazy: A Comprehensive Timeline of the Genre's Identity Crisis – Entertainment Weekly
The Worst Halloween Costumes of 2013! – The Robot's Pajamas
USF Link Love – UnderScoopFire!
Not Cheap Or Disposable: PBS' Documentary About Superheroes and Americana – Redheaded Mule
What Do You Think? – The Sexy Geek's House of Swag
I hate to disappoint ya, but nobody had the West Week Ever. It was a short week, the government shutdown was going on, and nothing awesome really caught my attention. So, if you really must know what my favorite thing of the week was, it was watching The Big Reunion, which I wrote about yesterday. If you haven't read it, I recommend you check it out. Otherwise, tune in next week, when hopefully things will be a bit more exciting!