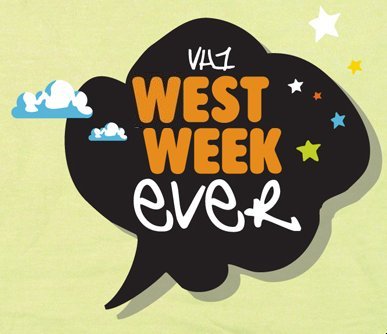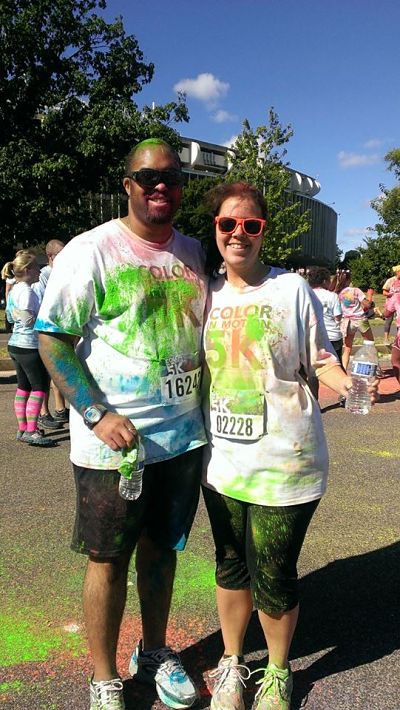 So, last Saturday, Lindsay and I did the Color in Motion 5K. It was the first 5K for both of us, and it went pretty well. Like other color runs, there are stations set up along the route where volunteers NAIL you with a corn starch colored powder. For a good chunk of the race, I was blind in my left eye from where the red volunteer just went crazy on the left side of my face. Seeing as how a 5K is roughly 3 miles, I can say that I ran the first mile without stopping. Then, I realized I'd lost Lindsay, so I looked for her and we walked the rest of the way. Once done, I gave myself a baby wipes bath in the parking lot, and then headed up to Retro Con.

Retro Con, held outside of Philly, is a celebration of all things from the 80s and 90s. The vendors had everything from Transformers to Nintendo games. But I wasn't there for the vendors. No, I was there for a mega Twitter meetup, as I'd finally get to meet a lot of my online friends for the first time. And it did not disappoint. Over the course of the day, I met @claymationhowl, @JohnDoctorKent, @FakeEyes22, @meistershake, @bmorin54, @doubledumbass, @P0LISHPHEN0M, @howardthedeck, @chapmanrunner, @monsterfink, and I reconnected with @lamarrevenger. Using the UnderScoopFire table as home base, we took turns taking tours of the place to see what we could find. Mostly we just found overpriced collectibles. I'd taken some Will's World of Wonder stock to sell, but there weren't many takers. In fact, it seemed like other dealers were doing most of the buying from each other. I had a rather tacky experience where I sold a Batman figure to a guy for $15. Later on, I found out he had a vendor table, and as I walked up, he tapped the figure, saying "Thanks for the hookup, man." That's when I noticed he had a $30 price tag on it. Needless to say, he ended up taking it home unsold. There were also retro cars like K.I.T.T., the General Lee, and the Back to the Future Delorean, but I ended up only seeing the DeLorean (I'd forgotten about the others until they had already left). Wanna see some pics?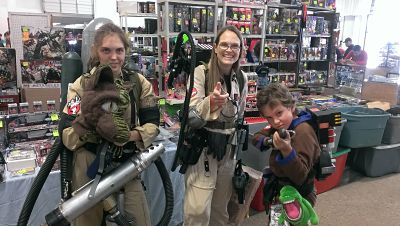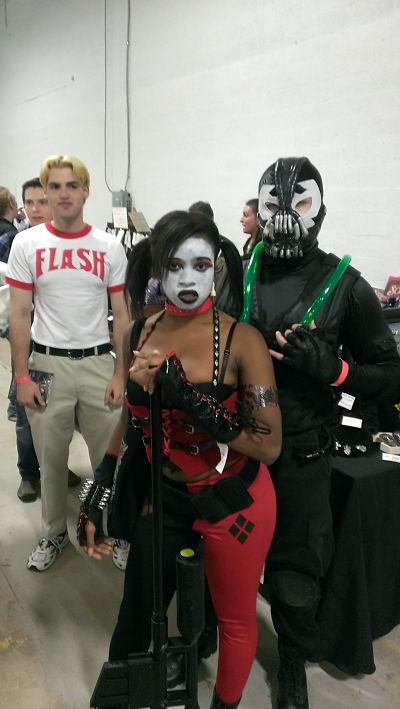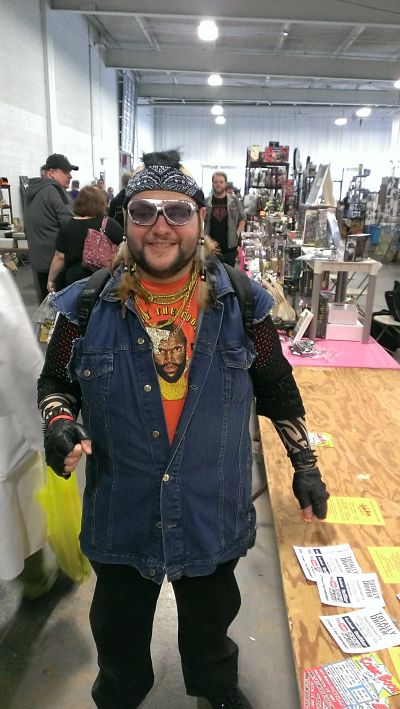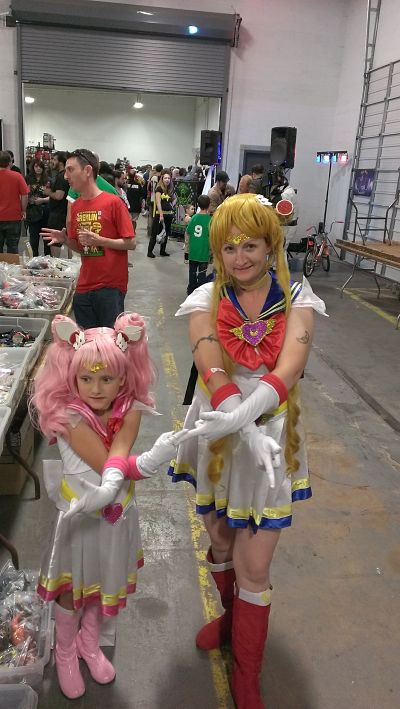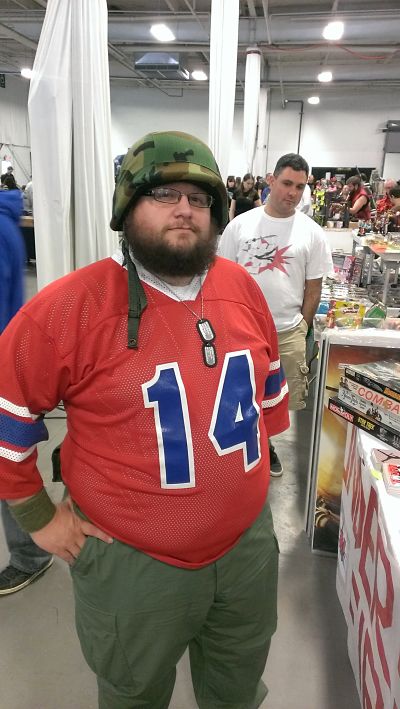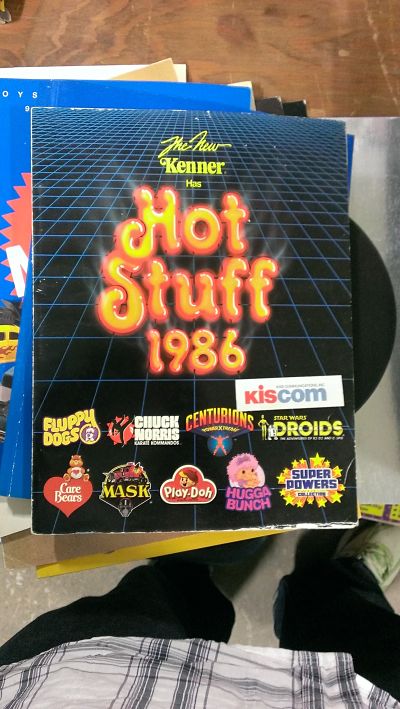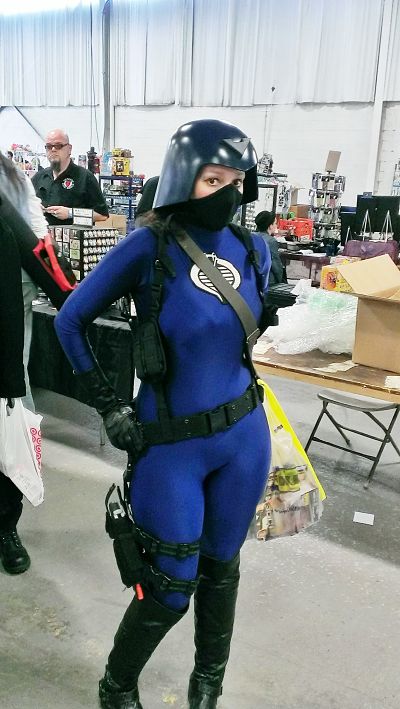 In other news…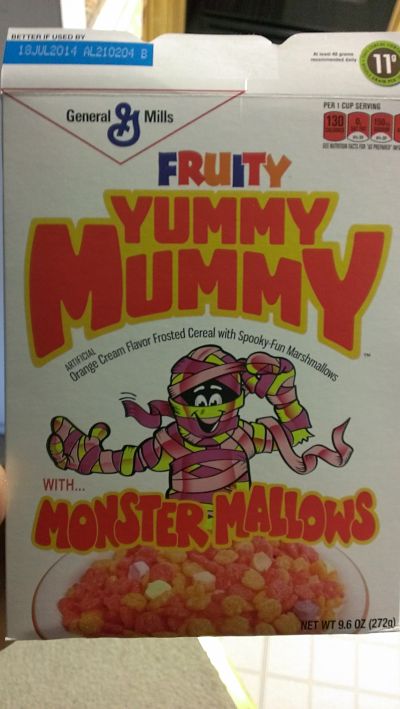 Since all the cool kids were talking about it, I decided to go out and seek some of those limited edition monster cereals that are hitting Target. Since Count Chockula and Boo Berry are kinda pedestrian, I went for the deeper cuts of Yummy Mummy and Frute Brute. I'd never had them growing up, as I wasn't allowed to have much sugary cereal. So, what did I think? As an adult fan of sugary cereals, I was disappointed. Yummy Mummy is described as "orange cream flavored", but it misses something. You see, I expected it to be infused with a citrusy twang, but it's really just "orange" in scent and surface. At the end of the day, it's just another sweetened corn cereal, but it doesn't really do as much for its fruit side as Froot Loops or Crunchberries do. I killed the box yesterday morning and proceeded to open the Frute Brute – which is the same exact cereal, only orange-cream is traded for cherry. According to my taste buds, Yummy Mummy won the matchup.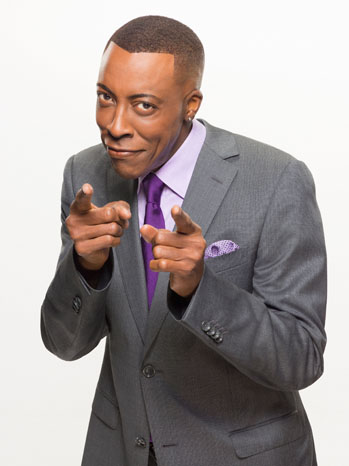 Arsenio Watch, Week 2: I quit. I'm not the biggest fan of myself, but I love myself enough to not endure that torture anymore.
I tend to wake up late in the mornings, so I watch a lot of daytime TV, like Jerry Springer and Judge Mathis. Since those shows are geared towards the unemployed, all the commercials are either for payday loans or unaccredited for-profit colleges being pimped by Lil Romeo. One, however, caught my eye recently. It's for Kaplan University's School of Nursing, and it stars a cute girl who's updating her social media profile on her first day of nursing. All her friends and family are getting the message and congratulating her as she goes about her day. Then they show one of the "patients":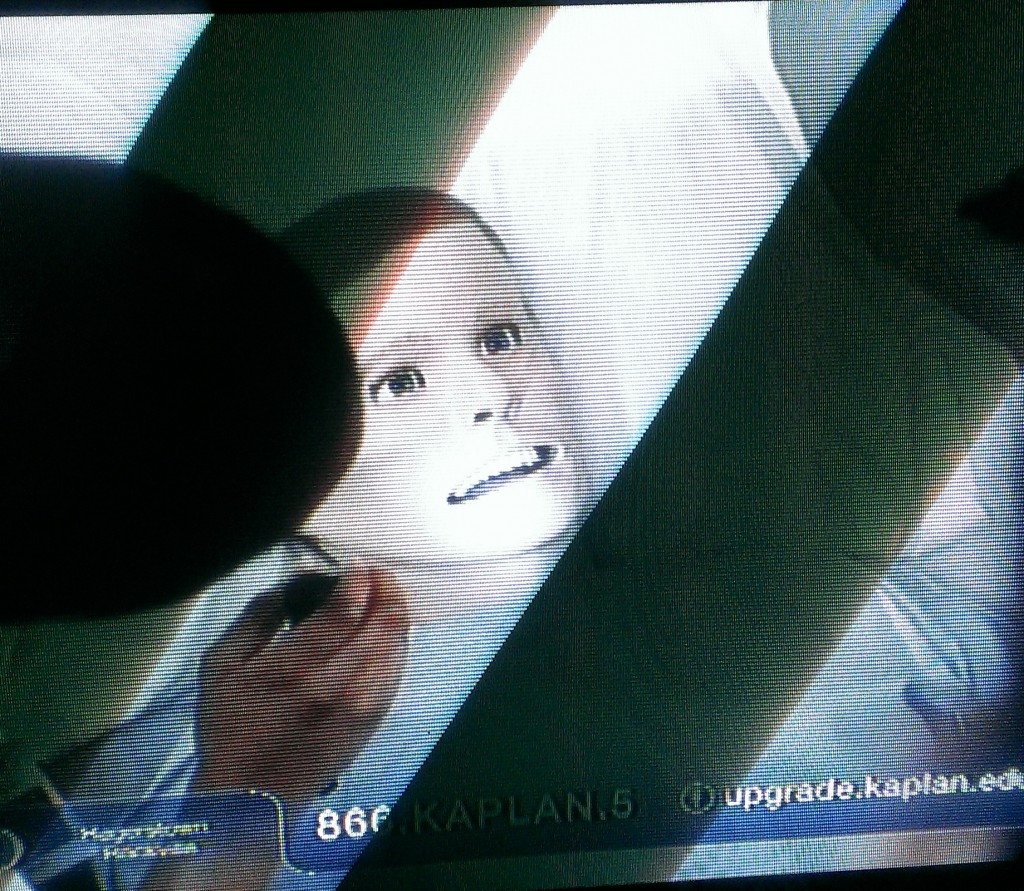 WHAT THE HELL IS THAT?! KILL IT WITH FIRE!!! You probably can't tell because this picture was taken with a tube TV, but this guy looks like one of those soulless CG characters from The Polar Express. Uncanny Valley!!!! Someone had to have complained because I haven't seen this commercial in a week. I found it on YouTube, and that scene is mysteriously missing:
Who can help me solve this mystery?!
Links I Loved
Magneto Was Right – The Nerds of Color
Rubber-Suit Monsters Fade. Tiny Tokyos Relax. – The New York Times
The History of the Trapper Keeper – Mental Floss
That ep of the No Topic Required Podcast that I mentioned last week has been posted, and you can listen to it here.
I'm not even gonna play the usual games. Considering all the friends I got to meet, it's no contest that Retro Con had the West Week Ever. Make sure you follow them all on Twitter!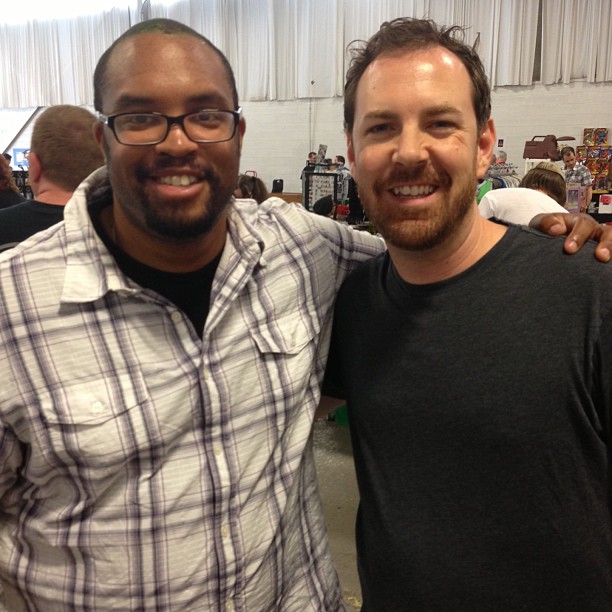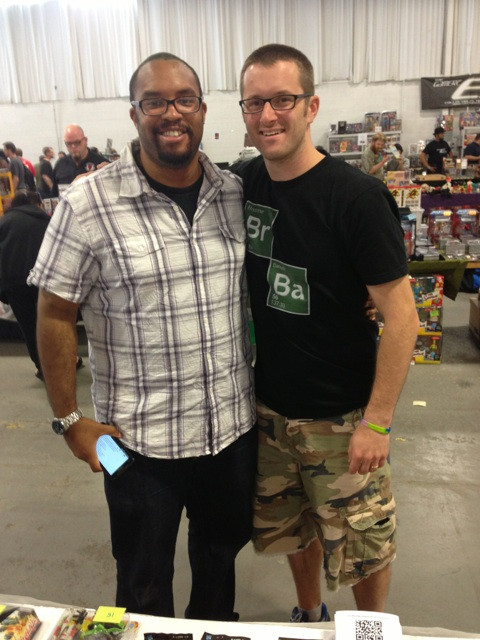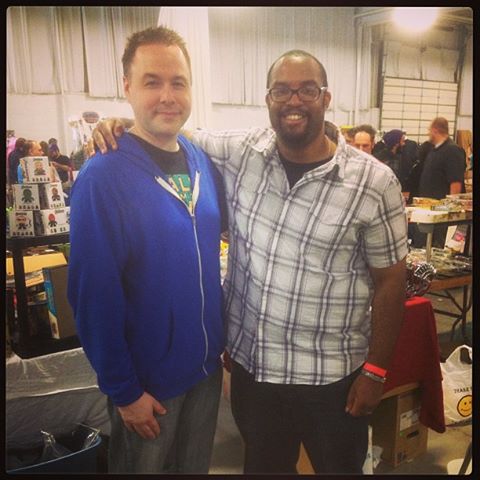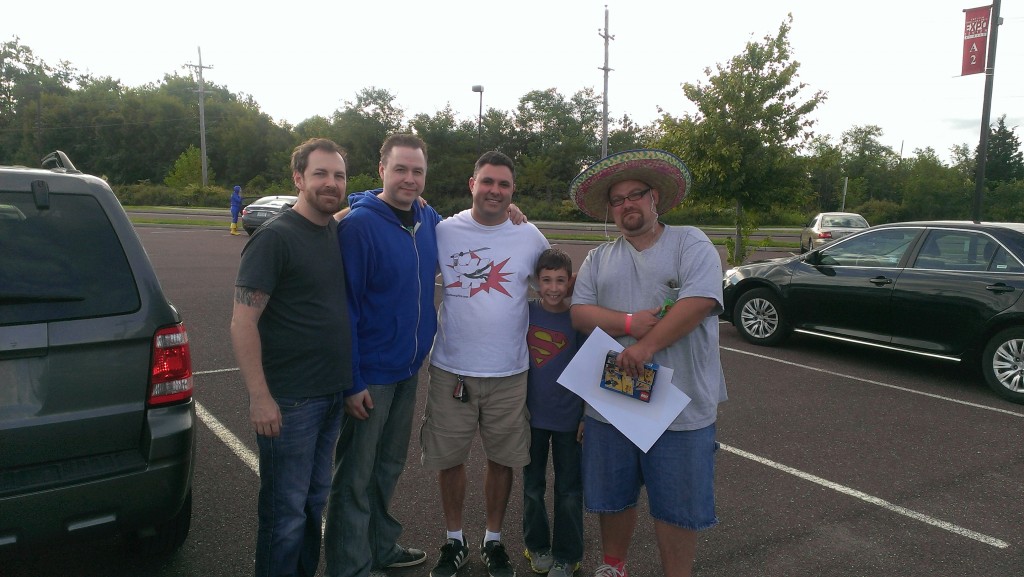 See you guys next year, if not sooner!