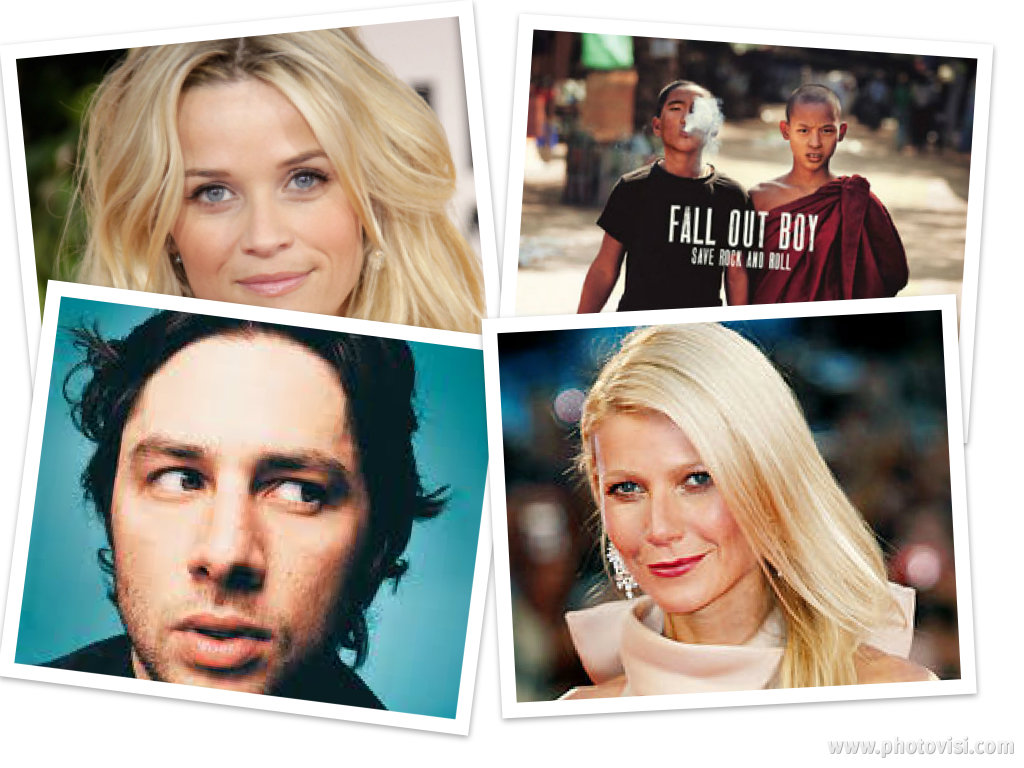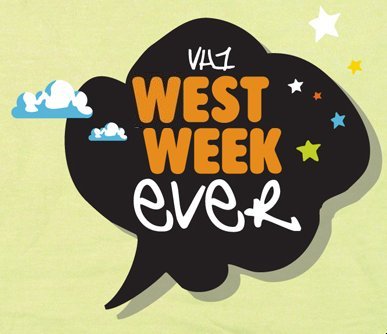 I wanna start things off with a grammar lesson. Actually, it's more of a grammar pet peeve, but I hate the phrase "pet peeve" – what the fuck is a "peeve"? Sounds like a lady problem. Anyway, I try to stay away from grammatical issues, as I think everyone has a blind spot. Lord knows I don't always have the period within the quotation marks, nor do I say everything properly. Still, this is an epidemic that MUST be stopped: the improper use of and I.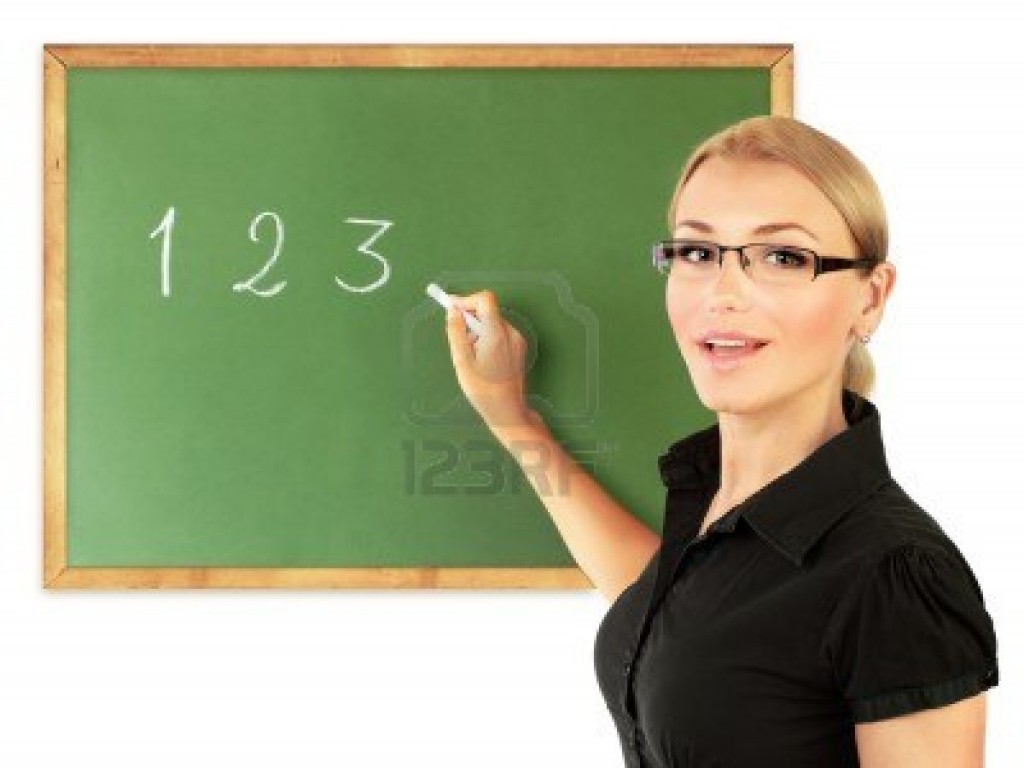 Back in the late 90s, and I wasn't being used properly. In fact, it really wasn't being used much at all. Everyone was using and me. Suddenly, a bumper crop of Grammar Nazis appeared. Whenever someone would say, "Kelly and me are going to the mall", a Grammar Nazi would pop up and, in a condescending tone, say "Kelly and I are going to the mall." The original speaker would usually roll her eyes, and respond with a curt "Whatever." Pretty soon, it seemed like the Grammar Nazis had a recruitment drive, as the began to pop up everywhere. They were in coffee shops, PTA meetings, even at the bank! Eventually, the Grammar Nazis won, but that victory came at a price.
You see, once it was ingrained in people's heads that and I was sometimes the suitable choice, these people began to use it ALL the time. It's like and me no longer existed, as they were scared of the Grammar Nazis, even though they had already moved on to other things, like correcting there/their/they're on the Internet. Soon, it became common to hear someone say something like, "Grandma gave $20 to Timmy and I." Or "She was speaking to Christy and I." NO! This is wrong. You see, here's something to keep in mind: how would you say it if there was no other person involved in the situation? You wouldn't say "Grandma gave $20 to I", nor would you say "She was speaking to I." In both cases, you would use ME. So, when someone else is added to the mix, YOU WOULD STILL USE ME! "Grandma gave $20 to me/Grandma gave $20 to Timmy and me". It's that simple. Just take a second to think about it before you say it, and eventually it'll happen without you even needing to think about it. And by NO MEANS, should you ever say and I's. I've actually heard things, like "My wife and I's commute is usually 3 hours." NO! This one is a bit more tricky. It should be "My wife's and my commute…" Got it? Good.
So, who's ready for some pop culture?
I rarely have to do this, but I need to issue a correction about something I wrote earlier this week. You see, I said that Psych-Out was my first G.I. Joe figure, but that's not entirely true. There's a caveat to that: he's my first G.I. Joe to survive. Let me take you back a little.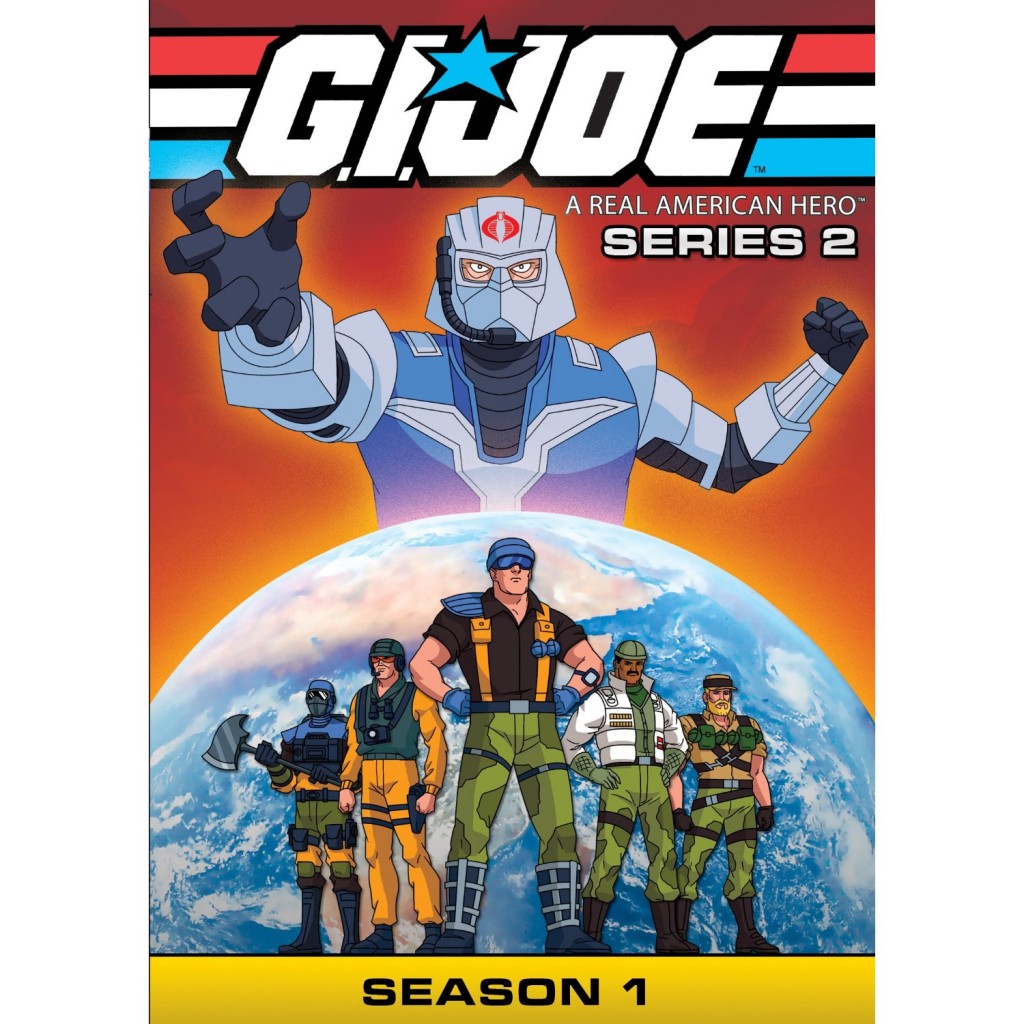 I've said it before, but I wasn't exactly a G.I.Joe kid growing up – at least not as much as my friends on Twitter. I think it's because most of them are about 4-5 years older than me, so it was more prominent in their formative years. I, actually, grew up on the much-derided DiC era of Joe (Got! To get! Tough! Yo! Joe!). Sometimes, I'd rent the older episodes from Erol's Video (this was pre-Blockbuster, in the DC area), but I know more about Metal Head and Ski Weekend Snake Eyes than I do about the MASS Device and the USS Flagg. My formative Joe years were around the ages of 10 and 11, while they were more 5-8 for other folks. So, when the earlier toys were on shelves, I didn't exactly have a frame of reference, and didn't go near them.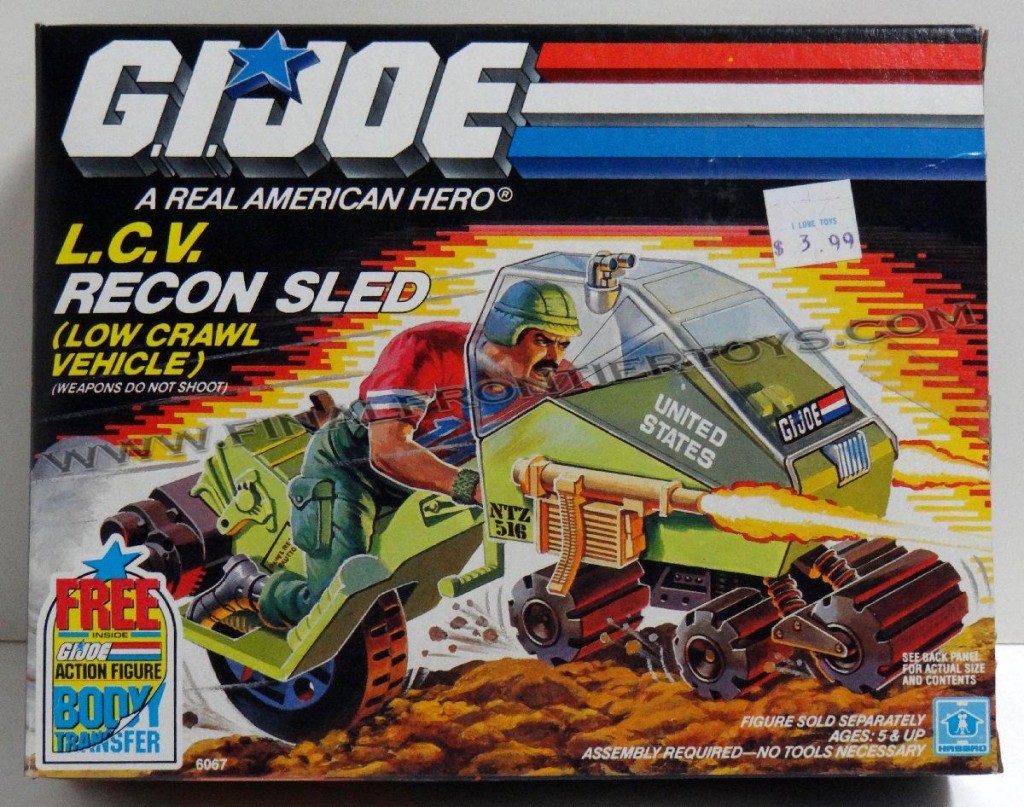 Around the late 80s, my cousin came from Mississippi to live with us, as she thought it would be easier to get a job in DC. When she'd go off on business trips, I'd always beg her to bring me something back. I meant a souvenir, but I think she just stopped at a KMart before getting on the bus. So, one time she came back, and she had brought me the L.C.V. Recon Sled. I didn't know anything about G.I. Joe at the time (I was about 5 at this time, and didn't watch a lot of cartoons), but it looked cool. The only problem was that I didn't have any figures to drive it. Looking at the box, it appeared to be driven by a guy wearing a baseball jersey. In my mind, that meant that the Recon Sled must have been his personal vehicle. So, I told my mom I had to have that particular guy. Luckily, toy distribution was better at that time, as the next time we went to Toys "R" Us, there he was, and his name was "Bazooka". Now, my mom had a really strict stance on toy guns at that time, which I'll probably write about at some point. The main thing here was that he was shown shooting on the package, but I used my 5 year old mojo to convince her that "It's not a gun. It's a bazooka." Seeing as how she'd never been to war, that seemed to work. I still think I agreed not to play with the bazooka, ya know, with the guy fucking named Bazooka.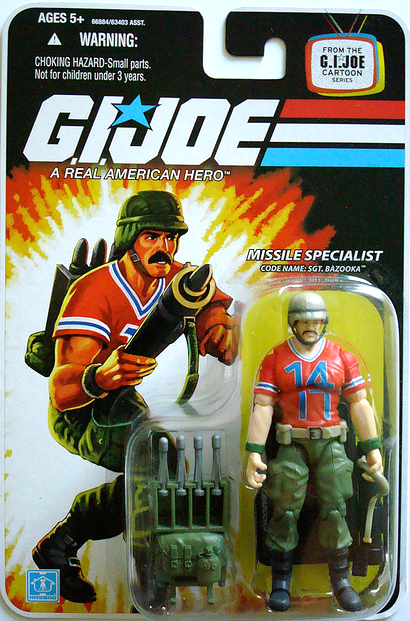 So, we get home, and I finally have the driver for my sled. All was right with the world. Since I'd never had a Joe before, I was fascinated by all of its joints – especially the fact that he could do a cycle spin if you twisted him enough at the waist. Do you see where this is going? Yeah, one turn too many, and POP! Bazooka go down de hole. I cried and cried, and showed him to my mom. She was going to take him back to the store (my mom would, and still will, take back anything), and I assumed get me a new one. Well, she took him back, but I never got another Bazooka. I don't think he was on the pegs anymore when she went back. And, since I was still new to the world of action figures, I didn't think any other figure would work. Only Bazooka could drive the Recon Sled! Over time, the sled got battered, as I ran it, driverless, into walls and shit. About a year later, I would get Psych-Out, and having learned my lesson, he wouldn't be doing any cyclone punching. Eventually, I got another Bazooka, but my Recon Sled had left this world. Years later, it was finding a newer edition of Bazooka that ushered me into collection the G.I. Joe 25th anniversary line.

Recently at work, I've taken to streaming stand-up specials from YouTube to listen to in the background. Yesterday, I came across this bit from Steve Harvey's final stand-up show. The funny thing about it is that Lindsay and I watched this exact episode of Family Feud last week, and she swore that they had to have been the dumbest family in the history of the show. It turns out she was right.
Links I Loved:
Agony, Ecstasy, Irony: The Fight For The Soul Of College A Cappella (NPR)
Administrators Gotta Administrate! The 20 Best Fictional Administrative Professionals (UnderScoopFire!)
King Kong World Tour — York, Pennsylvania (Cool and Collected)
22 Unbelievable Places that are Hard to Believe Really Exist (Bored Panda)
This Week's Posts:
Mail Call Monday – Batman, Empowered, Joes and More!
Pitch Perfect and the True Story of Collegiate A Cappella
10 Superheroes Whose Current Costume Design Will Never Appear in a Movie
WWE Divas to Star in New E! Reality Series + 10 More WWE Superstars and the Reality Shows They'd Be Perfect For
Thrift Justice – The One With All The DVDs
And the 90s TV Sitcom podcast I told you about was posted over at Nerd Lunch
So, one of them drunkenly cussed out a cop, while the other saved rock and roll. One's begging for fan money, while the other is "the world's most beautiful woman". Only one them, however, had the West Week Ever.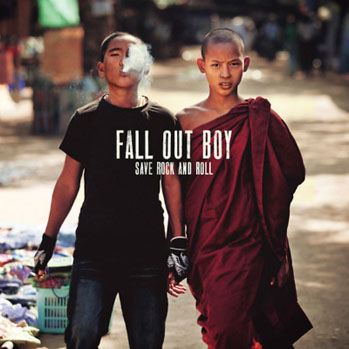 I love the Hell out of Fall Out Boy. I discovered them when their third album, Infinity on High, was released – an album that was perfect from beginning to end. I went back and listened to their second album, From Under The Cork Tree, and hated it. I was starting to think they were a one hit wonder until I heard their Welcome to the New Administration mixtape , which I blogged about years ago. Needless to say, I loved that. Seeing as how it was a primer for their upcoming album, Folie A Deux, I expected good things from that album. Unfortunately, it was a "folly of DON'T". They broke up shortly afterwards, and that wasn't the note on which I wanted them to go out. Their hiatus was shortlived, though – especially after Patrick Stump's solo album bombed, and they released Save Rock And Roll last week, which entered the Billboard charts as their second #1 album. Having listened to it, I'm not sure if they saved rock, but it's certainly good to have them back. Just like Trek movies, it seems that every other FOB album is "the good one", and luckily this fell in the right place in that sequence. For this, Fall Out Boy has the West Week Ever.