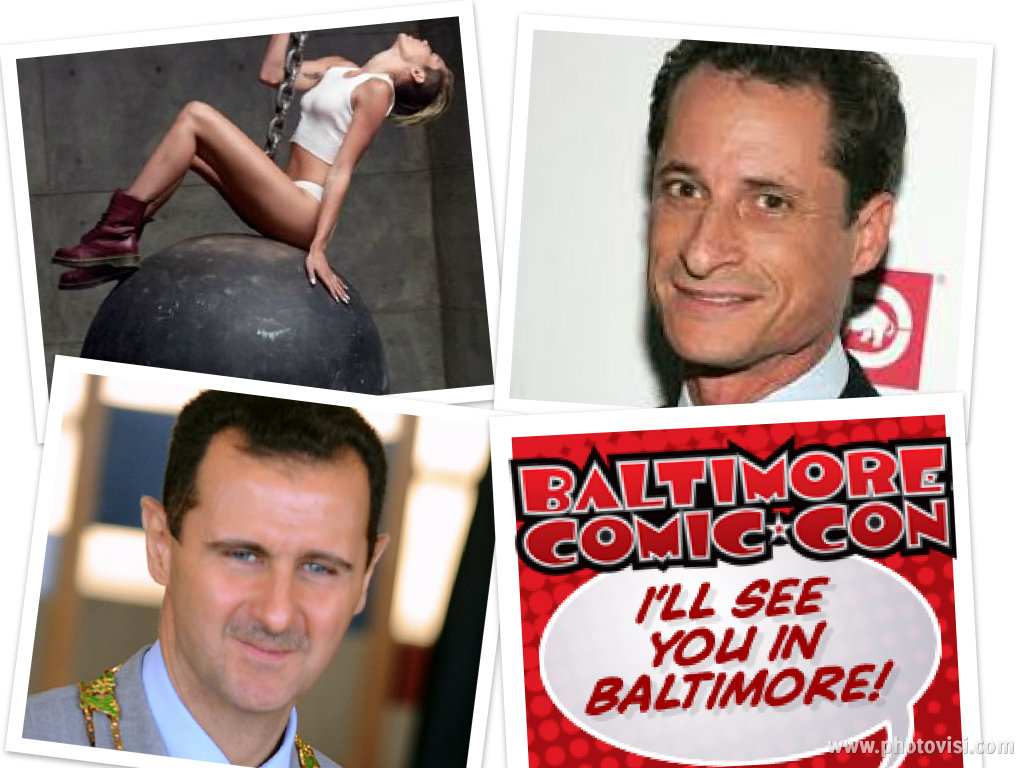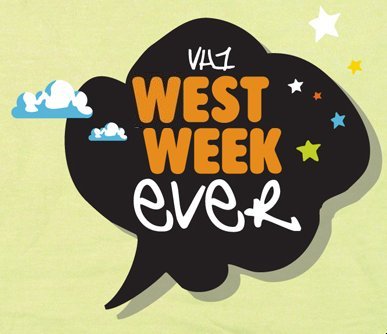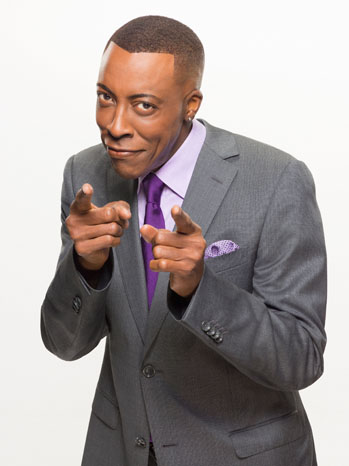 So, if you read last week's post, you know that I was anticipating Arsenio's return. Now that he's got a week of shows under his belt, I think I can express my verdict: it's a train wreck! Where to begin? First off, his audience is wrong. The Arsenio Hall Show used to have a young hip crowd, but his current audience looks like folks who weren't able to get tickets to Ellen. On top of that, his jokes are HORRIBLE. I mean, they're so bad that they make Leno look like Louis CK. His jokes are either groaners or the punchline is telegraphed from miles away. I don't use this term lightly, but it's almost a minstrel show. Most of the humor derives from the fact that he's black and he's surrounded by white people. He had one skit on his second night which was borderline offensive to both races. He takes a tour of his offices to make sure his white staffers are the "right" kind of white people. He goes around asking one what C.R.E.A.M. stands for, while he fires a guy because his credit score was good enough to qualify for a homeowners loan. He's about to fire another guy until he finds out that he smokes menthols, making him OK. Here's the skit in its entirety:
His audience isn't black enough for this kind of humor to work. He's going to have people laughing out of guilt more so than actually being entertained. If this is the kind of stuff he's gonna stick to, he'll be dead by Christmas. This show makes Lopez Tonight look like it was Letterman. And that's not to mention the caliber of guests. I never expected A-list stars, but I expected more than Ice Cube and Lisa Kudrow – who looked SO uncomfortable as Arsenio ribbed her about the fact that there were no blacks on Friends. One of the biggest issues is that he came back with the SAME show. Sure, there are more skits, but it's like he mothballed the old Arsenio show and just dusted it off. Dog Pound's there, The Posse's there, theme song's the same, and the set looks like something from the 90s. I'm sure most of you aren't surprised by any of this, but I really thought he had a chance to do something special. This, however, is not it.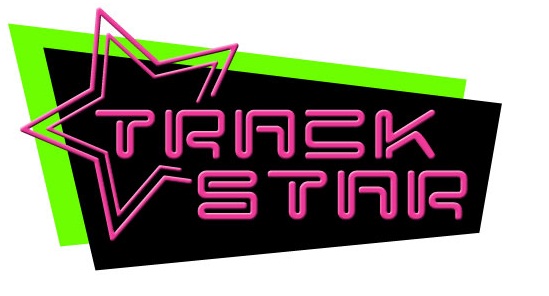 This week saw the debut of my new feature, Track Star. How did that go for folks? Do you all have Spotify? Were there any problems with the playlist? Thoughts? I just wanted to know for future reference.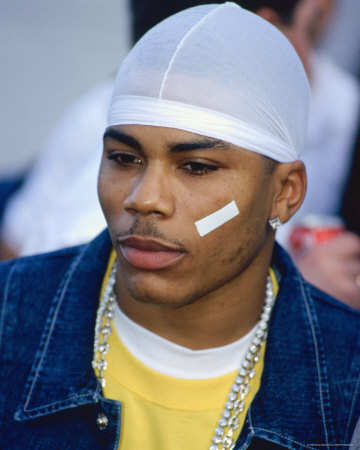 My Twitter Sister @itsthebrandi posted the following on facebook, which I thought was hilarious:
B '13: "Hey, 2001 Brandi, which Nelly song do you think would be used in a cereal commercial first?"
B '01: "Country Grammar. He mentions Cocoa Puffs."
B '13: "Nope. Ride Wit Me. In a Honey Nut Cheerios ad. In 2013."
B '01: "Is that all you came back to tell me?"
B' 13: "The cute one from N'Sync marries the hot one from 7th Heaven and we have a black president. Bye!"
B' 01: "WTF?!"
B '13: "Girl, you won't believe the other stuff."
Miley's back. I stayed out of the whole twerking matter, but I feel this new video for "Wrecking Ball" is what everyone should be talking about. It's one giant OSHA violation!

She's trying HARD to distance herself from Hannah Montana, which is sad because I think she successfully did away with that identity years ago. At this point, it's more like beating a dead horse. Still, I haven't seen an "accept me as an adult" campaign this heavyhanded since Jessica Biel wanted out of her 7th Heaven contract. For those not in the know, her parents let her do a partially nude photo shoot at the age of 17, hoping it would force the producers to fire her.
"Yay, X-Factor's back!" – no one at all this week
This week, I was invited back as a guest on the No Topic Required podcast. The link's not up yet, so I'll post it next week.
Here's where I'm heading tomorrow:
I know some of the UnderScoopFire guys will be there, but who else will I meet?
Links I Loved
The Rise and Fall of Rock Band – The Gameological Society
My Grandfather Was My Dealer – The Nerds of Color
A Series of Carefully Selected Moments Over the Course of 35 Years, a Nerd Origin – The Nerds of Color
See the Cast of 'School of Rock' Then and Now – Screen Crush
This Week's Posts
Track Star: Willa Ford Vs. M2M
Con-flicted: My Trip to Baltimore Comic-Con 2013
One rode a wrecking ball, while the other's balls got him in trouble. Things got kinda "Syri-ous" with one, while the other had a good weekend, hon. Only one, however, had the West Week Ever.

I didn't have a great time. I wrote about that. Still, the show broke its own attendance records, Kevin Smith dropped by, and they filmed some footage for Comic Book Men. To top it off, some cosplayers I know ended up in the Baltimore City Paper.In case you couldn't tell, it was a slow week for entertainment, so I'm just gonna say that the Baltimore Comic-Con had the West Week Ever. Let's cross our fingers for a better week next week!