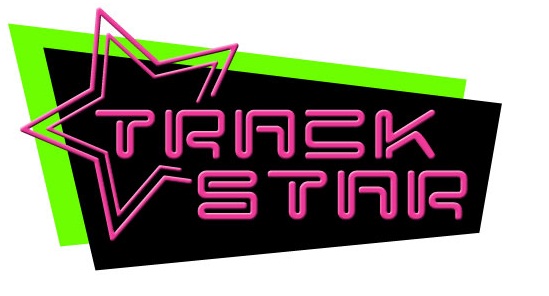 Welcome to Track Star! Don't know the rules? Read this first.
Today's Challengers:
Willa Ford – Willa Was Here vs M2M – Shades of Purple
Willa Ford (AKA Amanda Williford) was known for one thing – she dated Backstreet Boys' Nick Carter. Apparently, she also dated syndicated radio DJ Kane of The Kane Show, but there's not a whole lot of information about that. Anyway, when there was the initial Battle of the Pop Princesses, Willa was the first one to slut it up, right out of the gate. Her only hit was "I Wanna Be Bad", which included a video of her writhing around and licking stuff. In this battle, however, she already starts at a disadvantage – the CD skips on the most important song! Can she recover from such a stunted start? Let's see.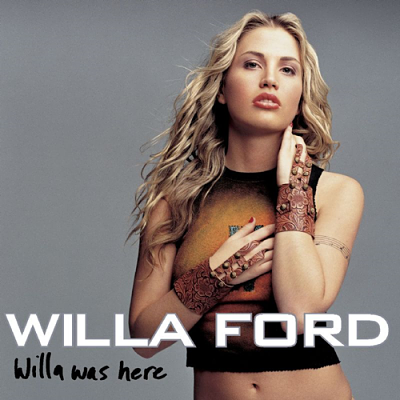 Willa got a co-writing credit on 9 out of 11 tracks on her debut album, which is pretty much unheard of in the pop world. Not that the quality is really there. I mean, these are standard pop songs you'd get during that era of music. They come off like the filler tracks on an *NSYNC album. Anyway, track 2 begins to skip. Then track 3. Finally, I take out the disc and, I kid you not, there's a splotch on it. Is this a testament to her sex appeal? We'll have to clean the disc and come back.
So, I was forced to move on to M2M prematurely. Not a huge group of the time, M2M hung out on that 3rd tier of millennial pop that included the A-Teens, Vitamin C and The Moffats. If you still had Radio Ahhs or Radio Disney, you were likely to hear them. In fact, M2M are probably best known for their song, "Don't Say You Love Me" on the soundtrack for Pokemon: The First Movie (coincidentally, Willa was also on that album, using her earlier stage name, Mandah). Anyway, M2M was comprised of Norwegian teens Marit & Marion, and their sound was evocative of a two-person Wilson Philips. In terms of maturity and subject matter, they were basically the prototype for Taylor Swift – only I'm sure they knew that Romeo wasn't in The Scarlet Letter. These were the kinds of girls you'd be proud to see on your daughter's wall (no, not crucified – I'm talking about posters!) The biggest hits from this album are "Don't Say You Love Me" and "Mirror, Mirror" (God, did they play this all the time while I worked at Toys "R" Us!). "The Day You Went Away" has a nice poppy beat to it. "Pretty Boy" is a sweet ballad with gorgeous harmonies."Our Song" features an awesome Bee Gees sample.  Most M2M songs fall into the "they all sound the same" boat, but that's not a bad thing when you like that sound.
So, back to Willa. After her hit, we've got "Did Ya Understand That?" with a pseudo-Latin tinge that was in all pop songs circa 2000. Next up is her faux R&B ballad "Ooh Ooh", which just falls flat. "Tired" sounds like it would've been right at home on *NSYNC's No Strings Attached album. It's funny, though, as it's about how she's tired of being compared to Britney and other pop starlets of the time. "Prince Charming" is funny, as she gives shout outs to all the hot guys of the moment, like Matt Damon, Kobe Bryant, and Sisqo. "Somebody Take The Pain Away" loosely samples "Here Comes The Rain Again" by The Eurythmics. "Dare" closes out the album with Willa telling us she's "nasty nasty nasty!"
So, who wins this round? The strongest tracks for Willa are "I Wanna Be Bad", Tired", and "Somebody Take The Pain Away", so she's got the 3 tracks required in order to do battle. M2M have too many to mention. At the end of the day, there's nothing memorable on Willa's album. She might've been the pioneer of turn of the century "skank pop", but it didn't translate to any iconic songs. M2M just bring such a melodic mix to things that there isn't really a question as to who's more versatile. Pop radio only plays Willa as a joke on throwback weekends, while M2M still pop up from time to time.
The Winner:
M2M – Shades of Purple