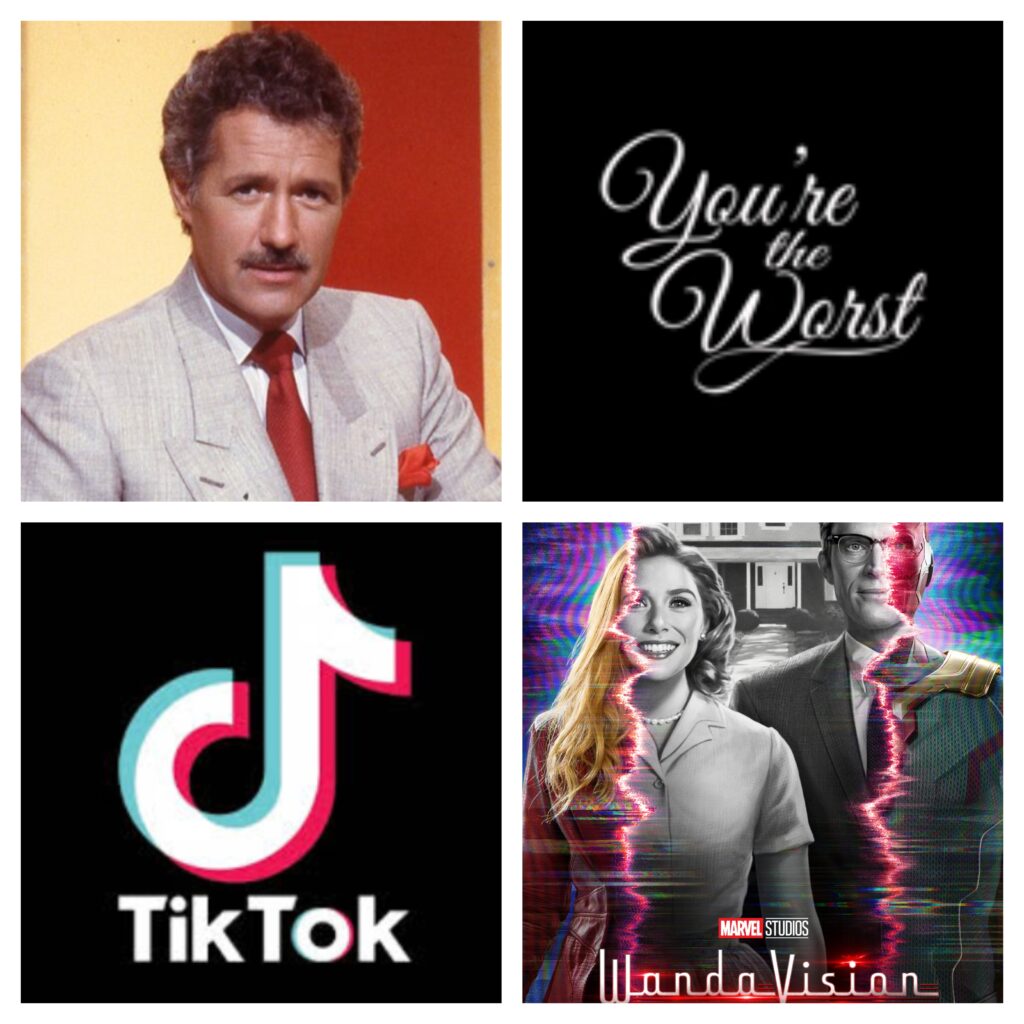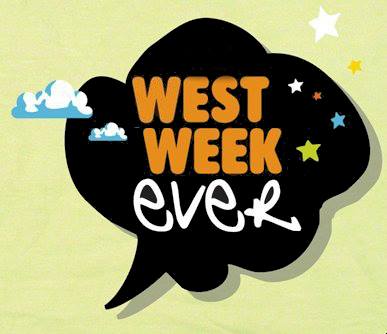 I've come to realize I've now entered the Britney Spears era of my blogging career. No, I'm not trying to get out of a conservatorship. It's just that I'm so inconsistent with releases that every new post is billed as a "comeback", and then I disappear for an extended period of time afterward. Looking at my records, it's been about 4 months since my last confes…post. A LOT has happened in the world since then. No, we won't be talking about it. Well, not all of it.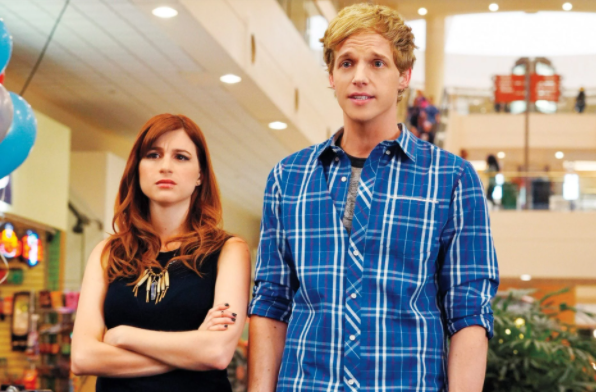 Since we last met, I did a rewatch on the FXX series You're The Worst. Regular readers might remember I talked about the show quite a bit while it was on, but I missed the last 2 seasons during its original run. Instead of picking up where I'd left off, I decided the best course of action would be to start at the beginning. Everyone has their show that they can watch all the way through countless times. For some, that's The Office. For my wife, it's The West Wing. For me, it's probably You're The Worst. I love the writing, the characters, everything. And it probably has one of the most appropriate-for-its-characters finales that I've seen in a long time.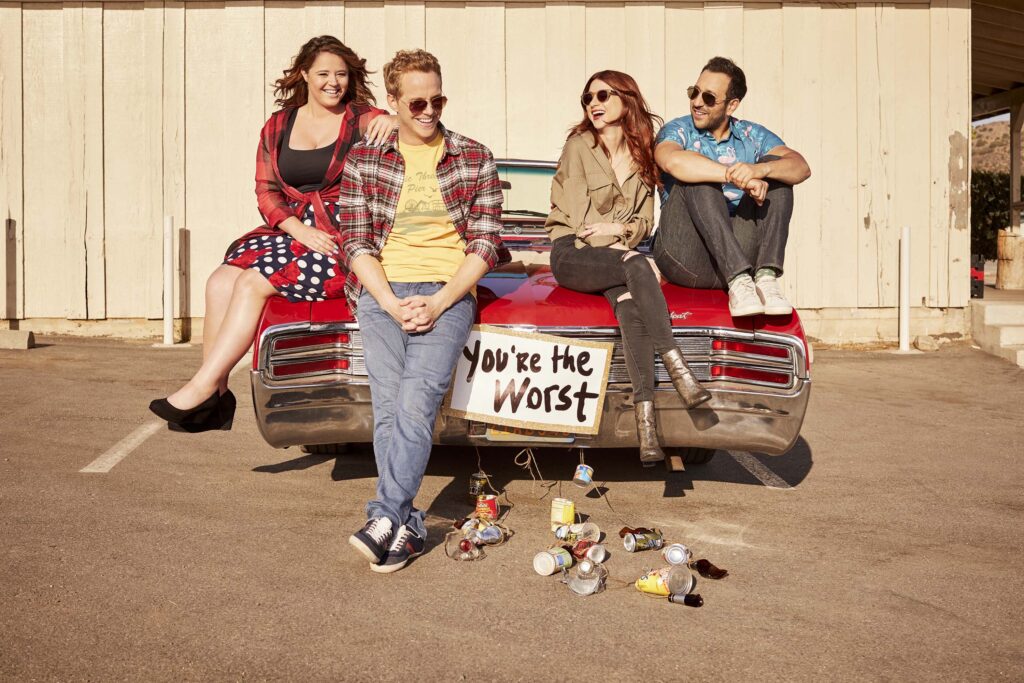 If you've never heard of it, You're The Worst follows Gretchen and Jimmy – two horrible people – who end up hooking up after a wedding, and then navigates their developing relationship, as they insist that they're not "Relationship People". It's really more of an ensemble show, though, as their best friends, Edgar and Lindsay, figure into their antics, as well as supporting characters like Vernon, Becca, Paul, and "Shitstain". I highly recommend it, and it's been a bright spot in this crazy world recently.
I was right there with y'all on the front lines of the Marvel Cinematic Universe, but whenever I hear an update now on something like WandaVision, my immediate thought is "We're still doing this?" Say what you will about the quality of the films, what they pulled off, with a commercially successful interconnected universe, was incredible. And it shouldn't be attempted again. I don't wanna get on that ride again. Ready to move on.
Here's the thing: I don't think the MCU will ever really recover from COVID, and there'll be tons of thinkpieces about what REALLY "brought down" the MCU. If you look at Phase 4, they were really counting on goodwill built up from Avengers: Endgame, which has dissipated by now. No heavy hitters. Phase 4 is chock full of unknowns. Eternals? I don't even know who the Hell they are. Shang Chi? Gonna be hard to get it right without coming off as Orientalism. Thor 4 was the biggest bullet in the chamber. Even Black Widow was about 7 years too late. The entire phase is just a mixed bag of Meh. No Black Panther 2, no controversy generating Captain Marvel 2. No Guardians Vol 3. You've just got Dr Strange and Thor doing the heavy lifting.
Five to ten years from now, I think the MCU will still be a thing, but it'll be looser, less interconnected. Probably more like what DC is doing now, especially if they introduce the Multiverse.
At the end of the day, Money is always going to win out. Doesn't mean, as an audience member, that I can't feel a bit of ennui about the whole thing. Anyway, this is a long, drawn-out way to announce that WandaVision will be premiering on Disney+ on January 15th.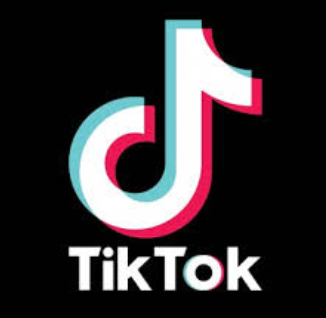 In the time since I've been away, I joined TikTok. I only have one video up now, but I think it's funny. I don't really know what to do with that account, as I'm not an egirl with an OnlyFans, so I'm open to suggestions.
Things You Might Have Missed This Week
Fox's primetime schedule is imploding when it comes to anything not featuring Ken Jeong. They've cancelled L.A.'s Finest, Filthy Rich, and Next, but all 3 will finish their original orders, as there's nothing on the bench to replace them with.
There were rumors that country chart toppers Florida Georgia Line were cruisin' for a breakup, due to differing politics. Left-leaning Tyler Hubbard and his wife unfollowed bandmate Brian Kelley on Instagram, and Kelley's wife responded with a salty post about how we live in a democracy and are entitled to a difference of opinion. Supposedly a refollowing has occurred, but this is how we fight in the year of our Lord 2020.
The Weeknd will headline the Super Bowl Halftime Show. Ya know, for whatever teams aren't sidelined by COVID by then.
The Friends talking heads "reunion", which nobody really asked for, has been rescheduled to March for HBO Max
John Mulaney has joined Late Night with Seth Meyers as a staff writer, so I guess I'll have to start watching that show now.
As a result of their contentious divorce, Johnny Depp was asked to resign from the Fantastic Beasts franchise, yet Amber Heard will still reportedly star in Aquaman 2. Huh.
Reportedly, the new Blumhouse film Freaky will debut on VOD only 17 days after its theatrical release today. That's good, 'cause I wanna see it, but I won't be going to a movie theater anytime soon.
The Undertaker's "Final Farewell" is set for Survivor Series, which makes this around his 3rd retirement.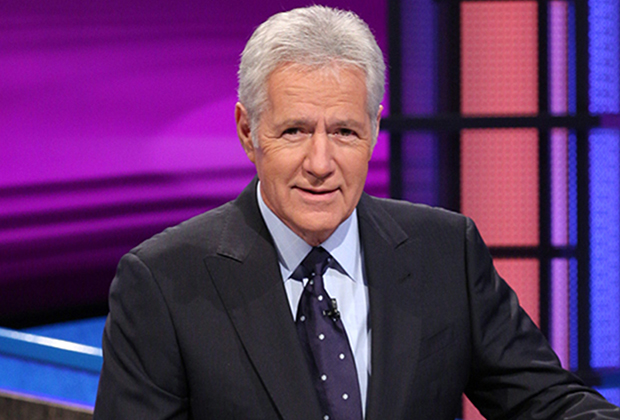 Ugh, this is really hard to write. It's odd that the very last time I wrote this column, I gave Jeopardy! the West Week Ever for captivating me with a reairing of Alex Trebek's first episode, and here I am, talking about the show again, but for sadder reasons. If you didn't already know, Alex passed away on Sunday after a long battle with pancreatic cancer. While everyone knew he was sick, as his fight had been documented the past 2 years, I don't think anyone really thought he was as close to the end as he was.
I've written before about my dream of competing on Jeopardy! It, and Alex, have been a part of my life for as long as I can remember. He and the show also touched other facets of pop culture, popping up in shows like Cheers and Mama's Family. After meeting Stan Lee and Adam West, I always boasted that I had met everyone I'd ever wanted to meet, but that wasn't entirely true, as I never met Alex, and now I never will.
To me, and many others, Alex Trebek WAS Jeopardy! and he had some pretty big shoes to fill. If I'm being honest, my dream of competing sort of died along with him. There's some petition going around to get Levar Burton as the new host, but I think we're all kidding ourselves if we think that job's going to anyone other than Jeopardy! GOAT Ken Jennings. They have clearly been grooming him for it, even bringing him aboard in a producer and regular on-air capacity this season.
Based on everything I've watched and read this week, no one can seem to say a bad thing about him, which is refreshing in this day and age. They say "Don't meet your heroes", for fear that they'll disappoint you, but it seems like former contestants loved meeting him, and he was described as a consummate professional. Over the course of 37 seasons, Alex hosted more the 8,200 episodes of Jeopardy!, surpassing Bob Barker who previously held the record for most number of hosted game show episodes. His last day in the studio was just 2 weeks ago and, at the time of his death, he still had 35 episodes that had yet to air.
I know a part of my daily routine is changed forever, and weeknights at 7:30 just won't be the same to me. I guess I'll have to really get into Access Hollywood or something. Anyway, Alex Trebek was like a member of our family, coming into millions of living rooms every night. It's like losing a really smart uncle. I guess I'm just rambling at this point, but I'm still processing it. In a year in which we've all lost so much, this was just another blow to the gut. In any case, I would be remiss if I didn't acknowledge that Alex Trebek had the West Life Ever.