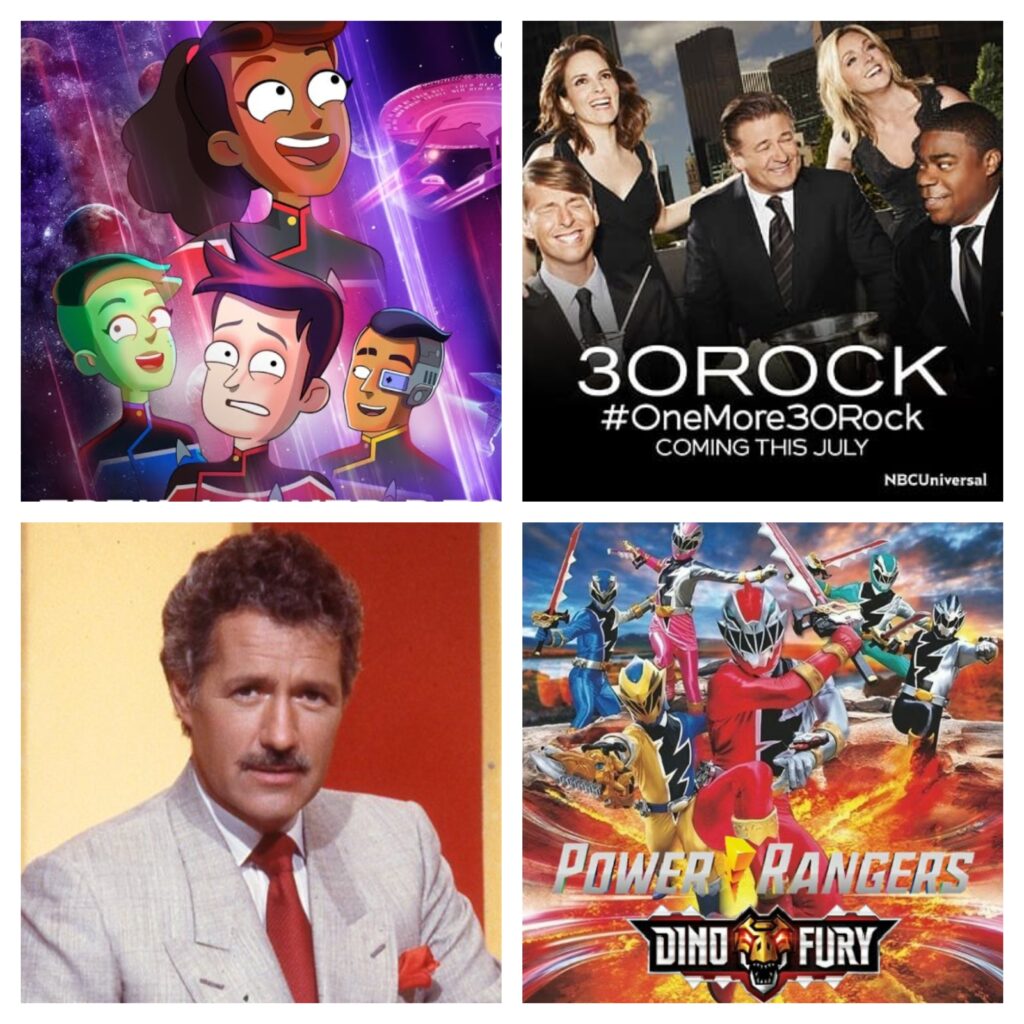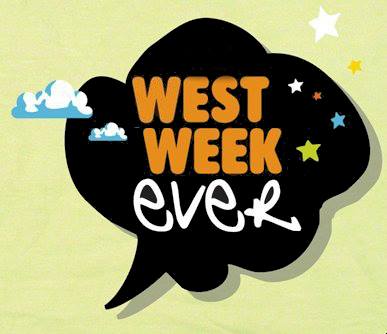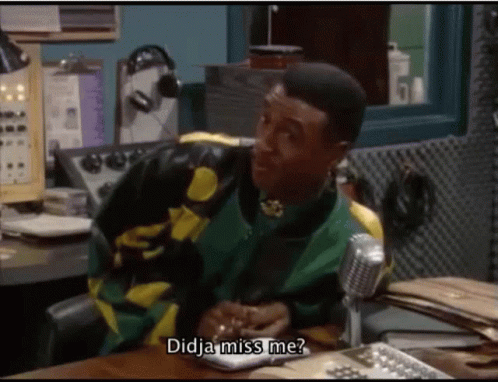 I couldn't let Taylor Swift be the only one with a stealth drop today! These sure are some crazy times, ain't they? I guess you're wondering where I've been. Well, ya see, it all just got to be too much. I haven't blogged since May, I haven't tweeted in 2 months, and I've just been kinda sequestered over on Facebook and Instagram. Who'da thought there'd come a time when Facebook was the most civilized form of social media?! I guess it's because I've curated my timeline to the point where I'm not in a position to be surprised by anything I see over there. Still, with the state of the world, it was too much. And the stuff I was seeing was maddening. Like, there were folks with Black Lives Matter posts, when I'd had some racially dicey episodes with them in the past where my life clearly didn't matter much to them. Anyway, I figured I should probably make use of this "brand" until Kanye comes along to claim it, so I felt it was time to dust it off and see if there's anything left in the tank.
So, what have I been doing while I've been gone? Well, I've been watching a lot of 90 Day Fiancé and Say Yes to the Dress. Oh, and I, too, cheated on Will Smith and revealed it on my podcast. We jokingly call him "The Fresh Simp of Bel Air" behind his back.
I watched some movies. Wreck-It Ralph was cute, but not very memorable. Maybe it's because Jack McBrayer as Fix-It Felix kept taking me out of the film. I kept wanting Jack Donaghy to yell "Get back to work, Kenneth!" I also watched a 70s action movie called The Kill Squad. It's on YouTube if you're interested. I'm not gonna talk about it this week, though. I think I've got something better in mind for it.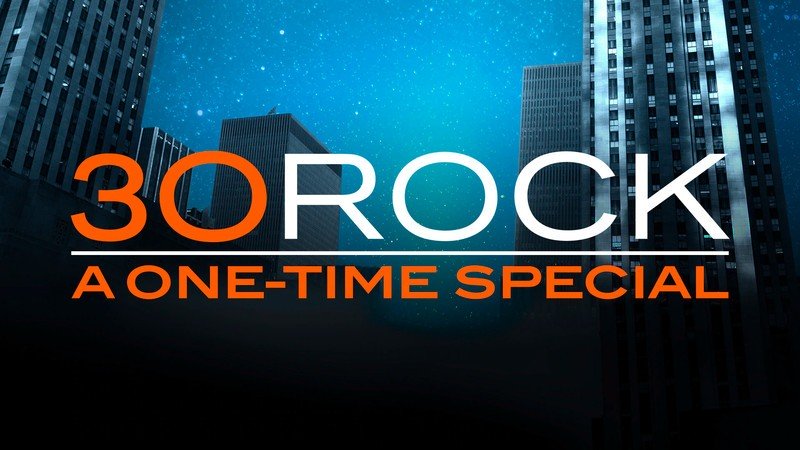 Speaking of McBrayer as Kenneth, I watched that 30 Rock special on NBC last Thursday, and boy was it terrible! Unlike the Parks & Rec special, which came together for a good cause, and was a sweet, albeit "long in the tooth", return to old friends (It ran out of steam quickly, and why was Adam Scott so wet?!), the 30 Rock special was just a one-hour infomercial for NBCUniversal networks. This is why it didn't even air in more than half the country, as the network affiliates saw it as advertising for the competition, namely the Peacock streaming service which is designed to take viewers away from network television. For one thing, I couldn't, for the life of me, remember where those characters ended up in the finale. Liz has a Black child? Where was Dot Com? Did I really need to see Jonathan, when that time could've been devoted to a Queen of Jordan update so I could see D'Fwan?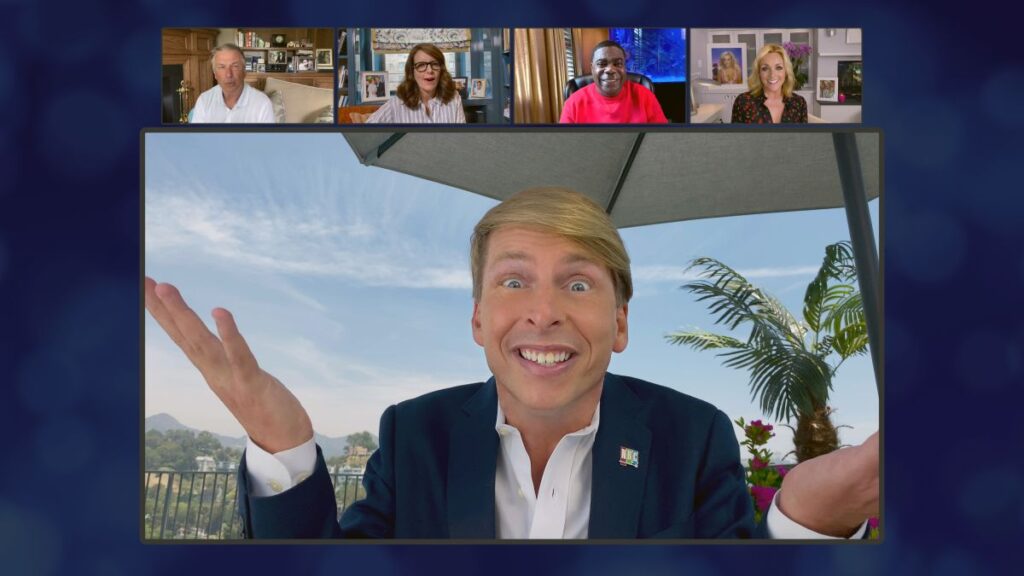 Also, it was the kind of project not meant for consumption by the general public. It's an inside baseball kind of thing for the network television industry. If you're not new here, then you know I do a network upfronts post most years, which is where the networks reveal their fall schedules. The 30 Rock special would've been right at home as NBC's presentation to ad buyers, because these kinds of things are commonplace in that setting. I mean, it would've made even more sense if 30 Rock was still airing on NBC, but I digress. As its own special, designed to reunite you with old friends, however, it fell short. It was corporate synergy at its worst, and was almost as jarring as that weird Microsoft Windows 95 video starring members of the Friends cast. No me gusta, Liz Lemon!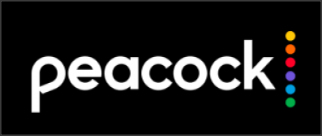 Speaking of Peacock, it launched, but I don't have much to say about it. I've had it since April, as Xfinity customers got a "sneak peek", but it's an odd duck. First of all, it's "free", but it's probably best described as "Freemium", as there is a paid tier that you're gonna need if you want ALL of the upcoming content. Right now, however, you can keep yourself entertained with the Saturday Night Live library, as well as some other random stuff. For example, I used it to watch the pilot of The Greatest American Hero one night (Fun fact: The Greatest American Hero doesn't have a superhero name throughout the entire series). Another weird thing about Peacock is, like HBO Max, it hasn't yet struck deals with Amazon or Roku, so you can't really cast it. If I didn't have it integrated into my cable box/package, I wouldn't even use it.
Anyway, if you want a GOOD COVID-19 reunion, then look no further than this Happy Endings special. It starts off kinda rough, but they're fully back in character by the 5 minute mark. I didn't know how much I needed this in my life!
Another thing I did while I was away was participate in a film directed by CT from the Nerd Lunch Podcast. He and his family filmed a "making of" documentary surrounding a fictional comic strip called Macaroni & Please. Since all scholarly retrospectives need an expert, I was honored that he invited me to play the role of a pop culture expert and Macaroni & Please superfan. Somewhere along the way, I got some sort of "bad boy of Twitter" kind of reputation, but at the end of the day, I'm a joiner, and I like to be invited to things. It really meant a lot to me that they asked me to a part of it, and I think it came out great. If you could watch 7 hours of Tiger King, you can watch this!

I also participated in the Nerd Lunch spinoff, AfterLUNCH, Magnum P.I. season 2 breakdown episode. I was actually invited to be part of the Magnum Panel back when they discussed season 1, but scheduling conflicts kept me off the episode (Look at me, sounding all busy and important!). Anyway, it was fun revisiting Magnum, TC, Higgins and Rick, and I had a lot of fun on the episode, which you can listen to here.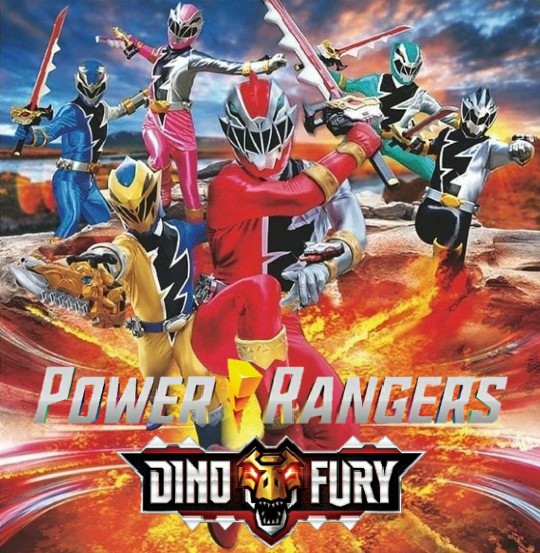 During my hiatus, I believe it was revealed that the next season of the long-running Power Rangers franchise would be Power Rangers Dino Fury, taking its footage from the 2019 Japanese series Kishiryu Sentai Ryusoulger. Considering we basically JUST had a dinosaur-themed season, with Power Rangers Dino Charge (wow, I guess that WAS 4 years ago), it feels sort of soon to be returning to that well. Anyway, I'm still probably gonna watch it, mainly because it's rumored this might be the final live action season of the franchise. Apparently, Hasbro, which purchased the Power Rangers brand from Saban Brands in 2018, has ended their relationship with Toei, Inc, which has supplied the Japanese fight/zord footage for that past 27 years. It's unlikely that Hasbro would go it alone, as producing that in-house would be more expensive than what they're paying Toei. So, if this is true, it's unclear how the franchise could survive without Toei's involvement.
Trailer Park

Woke (Hulu) 
This looks like a series that FX passed on, by way of Bamboozled. It seems like it would make an interesting movie, kinda like Sorry To Bother You, but a whole series? I dunno, man. Plus I tend to forget that I even have Hulu, so I'm not sure this is going on the list.

Star Trek: Lower Decks (CBS All Access)
I know there are folks who'd kill me for saying this, but there is such a thing as TOO MUCH Star Trek, and I think we're entering that era. Not once have I ever wondered "What would Star Trek look like through the lens of Rick & Morty?" And is it supposed to be funny? Because I didn't laugh once during this trailer. Here's my problem: CBS All Access is too dependent upon Trek offerings. They're counting on this to join Discovery, Picard, Strange New Worlds, and the Section 31 show in propping up the service. Seriously, the only other thing on All Access that folks watch besides Trek is The Good Fight. This is not a recipe for success. I understand CBS/Viacom knows they've got a valuable goldmine they're sitting on, but less is more. Star Trek used to *mean* something, and I feel like that's not really the case anymore. However, your mileage may vary.
Things You Might Have Missed This Week
Brett Eldredge's "Gabrielle" is the best song Bruce Hornsby never wrote.
Ego Nwodim might be about to be the only Black cast member left on Saturday Night Live, as Chris Redd has just joined Kenan's sitcom, while Michael Che just inked a deal for his own sketch show on HBO Max. In both situations, it's unknown if these deals will affect their involvement with SNL, but I think it's highly likely, especially in Che's case.
Speaking of HBO Max, the Harry Potter films are slated to leave the service next month – less than three months after they were added for the service's launch.
I'd give you some Quibi news, but who are we kidding? Nobody watches Quibi.
Black actress Javicia Leslie will be taking over the lead role in Batwoman, and I immediately got off the internet when I saw the news, 'cause my poor heart couldn't take what was surely soon to accompany that news.
Let's be honest – Dancing with the Stars has never recovered from country radio personality Bobby Bones mobilizing his fanbase resulting in his stunning upset win, so it didn't come as much of a surprise when ABC announced that Tom Bergeron and Erin Andrews were out, as the show was going in a "new creative direction". What was surprising, however, was when Tyra Banks was announced as the new host.
Great news for Anglophiles, as Netflix has actually added an additional season to The Crown's farewell run.
Kidding has been cancelled at Showtime, just in time for Jim Carrey to rail against COVID-19 vaccines!
I was gonna mention how Tenet has been delayed indefinitely but, Hell, all movies are delayed indefinitely. It's not like I was dying to see Black Widow, and now I'm certainly not DYING to see Black Widow.
Speaking of delays, Marvel's Falcon & Winter Soldier won't premiere on Disney+ this August as originally planned. I guess we'll get it when we get it.
Lots of name changes in the news, based on the recent political upheaval. Lady Antebellum are now Lady A – or, they will be if they win their lawsuit against the Black woman who already performs as Lady A. The Dixie Chicks are now just The Chicks. And Psych's James Roday is now James Roday Rodriguez. No, I'm not joking.
My favorite game show of all time is Jeopardy!. I've been watching it as long as I can remember, and I used to play it over the phone with my friend Brock every night in middle and high school. I've taken the test a good 5-6 times already, but still haven't cracked the code to acing it (the Jeopardy! Test is MUCH harder than the actual show). While this whole virus has been a handful in many ways, everything tends to have a silver lining. The show usually takes a break around this time of year, but they had even fewer original episodes in the can, as production was forced to shut down. So, they decided to go into the vault and show us some classic episodes from the show's history. On Monday, they kicked things off by airing Alex Trebek's very first episode from 1984. I had watched a LOT of Jeopardy!, but I don't think I'd ever seen this episode.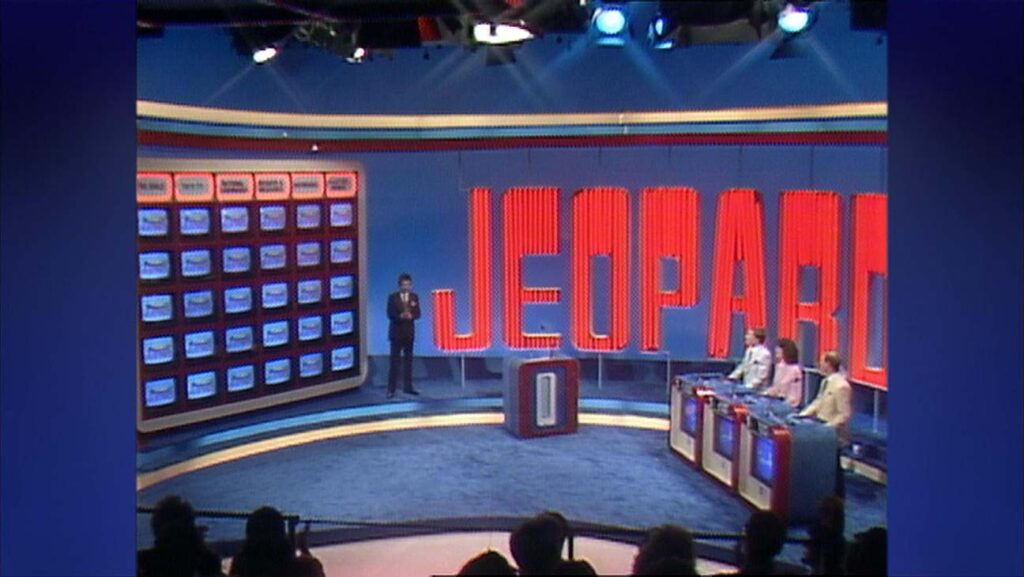 It was amazing to see how much had remained relatively the same over the past 36 years. Sure, the dollar amounts hadn't doubled yet, but the gameplay was the same. Well, there was ONE important difference: you see, at this point, they still allowed players to answer before Alex had finished reading the clue. This might not seem important, but in the pilot, it led to an energetic round of Double Jeopardy! that proceeded at a breakneck pace. Third place Lois, who didn't have a very good first round, rocketed to second place through a series of rapid response answers. I swear, when that round was done, I needed a cigarette!
Alex Trebek has been in the news a lot lately, due to his new book and his regular cancer updates, but I think it's easy to forget that he's been at the helm of this ship for THIRTY-SIX YEARS. That's almost my whole life! The man is an icon, and I only hope that one day, when all of this bad stuff is behind us, I can finally take the stage and shake his hand. Ya know, if we're back to shaking hands in the New World. Anyway, for being my most enjoyed entertainment this week, Jeopardy! had the West Week Ever.
Before we go, two weeks ago marked the 17th anniversary of this site. Though it's gone through several incarnations over the years (after all, it didn't start out as WilliamBruceWest.com!), it's pretty much been the same vibe since the beginning. Sure, there were those years of "Write like no one is reading" because, well, no one WAS reading. However, that all changed with social media. I got into a groove with things like Thrift Justice and West Week Ever, and readers started to come around. So, I just want to say I appreciate y'all for reading this all these years, as every click and share does not go unnoticed. Especially the shares. I love when that happens. Anyway, here's to 17 more? Yeah, even I don't know about that, but I've got nothing better to do, so…