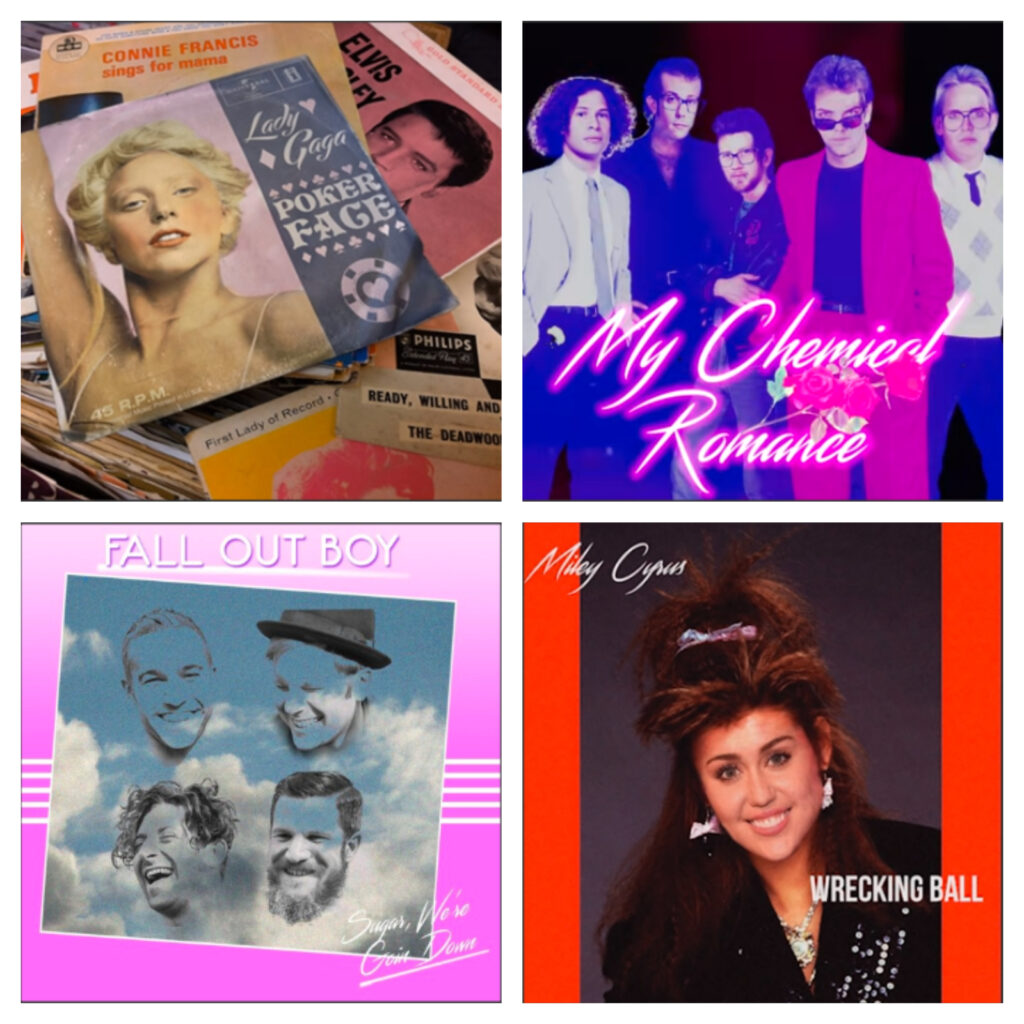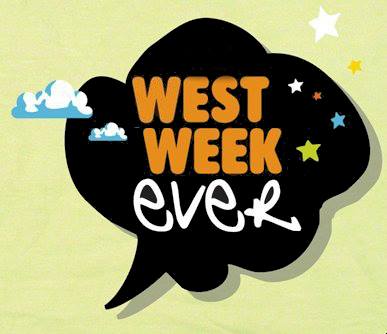 As we head into the holidays, I know fewer folks will be online (especially those avoiding Star Wars: The Rise of Skywalker spoilers), so I thought I'd give you an early treat. Now, I briefly considered a West Decade Ever, but I really don't have that in me. Instead, I kinda wanted to dabble in something different. You see, I don't really get too musical on this site because I have the musical taste of a 15 year old White girl from Norfolk, Virginia: just enough pop knowledge, with a heavy dose of Tim McGraw sprinkled in there. Since I can't attract that demographic without ending up on some sort of watchlist, I keep most of the music to the WBW40 post at the end of the year. That said, most of us here are Children of the 80s, and if Stranger Things has taught us anything, we eat that nostalgia shit right up! So, I thought I'd mix a little then with the now, and showcase some amazing 80s remixes I found of recent-ish songs. Some of these might not be new to you, but cut me a break, as I've been listening to Darius Rucker and Florida Georgia Line the past few years. This year, my holiday gift to you is a musical trip through time, where hopefully you'll discover something that knocks your socks off as much as these did mine.
In my albeit brief research, one of the kings of this 80s remix movement seems to be a guy named Johan Olsson. If Max Martin, ABBA, and Ace of Base taught us anything, it's to never rule out the Swedes when it comes to an earworm. He doesn't do much to the existing songs, but what he does is SO spot on to the era. He basically isolates the original vocals and puts them over a standard 80s synth beat, but the end product sounds like something that actually charted 35 years ago.  Here's a few of his best tracks:
"Helena" – My Chemical Romance
This was actually my introduction to this whole scene, when a friend posted the link on Facebook (See, Facebook isn't ALL evil these days!). This could totally have been a hit by Breathe (of "Hands To Heaven" and "How Can I Fall?" fame). This has got "Awkward Slow Dance at Homecoming" written all over it, which is saying something since you can't really dance to the original. And that sax solo! I thought it was a perfect homage already, and then that sax kicked in. And then the overlay of the sax on the final chorus? *Chef's kiss* I would totally do this for karaoke if it were an option.
"Sugar, We're Goin Down" – Fall Out Boy
If you're new here, then you don't know much about my love of California Dreams. An early staple of the 90s TNBC Saturday morning lineup, it was basically Saved By The Bell with a band (a REAL band, and not that Zack Attack crap). I would go so far as to say that I love California Dreams MORE than Saved By The Bell, primarily because of the music. Now, even though the show debuted in 1992, much of the music had that laid back, beachy sound that gave it something of a late 80s vibe. This rendition, right here, is a California Dreams song. Hence, I LOVE it. I already loved Fall Out Boy since their album Infinity On High. Loved them even more when they were part of the Teen Titans Go! The Night Begins To Shine special. With this, I don't think it's possible for me to love them more. Sure, they didn't have a part in the production of this, but they provided the main ingredient, and that's enough in my book!

"Boulevard of Broken Dreams" – Green Day
This has that dark, pulsing beat of a Pat Benatar song. If it were used in a movie, it would most definitely be during a driving sequence through the "bad part of town". Maybe 80s Times Square, before Giuliani came and supposedly cleaned up the streets.

"Dani California" – Red Hot Chili Peppers
I can't help but feel like this version would've been a great song to use in Beverly Hills Cop, just as Axel arrives in California. They could just use a bunch of standard California B-roll, with bikini girls rollerskating down the sidewalk and beautiful people playing beach volleyball.

"Side to Side" – Ariana Grande feat Nicki Minaj
Coming to a shopping mall near you is this new hit singer, Ariana Grande, and her bouncy hit "Side to Side"! This version puts a happier spin on the song, as the original sounds like snake charmer music. I will say that the Nicki verse doesn't work as well with what Olsson is trying to emulate, but he kills it on the Ariana parts.

"Perfect" – Ed Sheeran
Know what's funny? If this had come out in, say, 1986 Sheeran would've probably been a One-Hit Wonder, but this song would still be played at Black family reunions to this day. Instead, in the wacky world of 2019, he's been named the Artist of the Decade! Not Olsson's strongest offering, but he makes it work. This is actually one of his earliest remixes, so you can contrast this with "Helena" to see just how far he's come in only a year at doing these.

"Symphony" – Clean Bandit feat Zara Larsson
I actually wasn't familiar with the original in this instance, so I discovered TWO songs in this case. Immediately took to the Clean Bandits song, especially with that powerful music video that accompanies it. Still, I really like what Olsson does here. It's understated, but could easily play over the end credits of some 80s thriller about a dystopian future. Anybody ever see that Tom Selleck/Gene Simmons movie, Runaway? Yeah, that movie would've been perfect for this. Again, this is one of Olsson's earliest, but he stuck the landing on it right out of the gate.

"Poker Face" – Lady Gaga
Rest assured that Olsson isn't the only one out there, doing the Lord's work, and some artists just lend themselves well to the 80s remix treatment. One such artist is Lady Gaga, and this mix by D.A.M.I.A.N is pure perfection.

"Wrecking Ball" – Miley Cyrus
GK Starwalker turns in this "1987 Version" of Miley's hit, which fires on all cylinders from the first beat. Nothing crazy is really done here, but it's a great alternate take on the haunting song. A good, by-the-numbers 80s conversion.

"We Found Love" – Rihanna feat Calvin Harris
I really love what Rath Remix did with his one, and I'm a big fan of the original. I love how the synth comes in at the pre-chorus. This kinda sounds like Saved By The Bell music in a weird sort of way. It even ends like a TV theme song.

"I Want It That Way" – Backstreet Boys
I'll close things out with one everyone knows. Here, Mohamad Shaxi delivers the song you hate to love, but can't help but sing along to. You could almost call this the "GTA Mix", as I feel like it would play in the in-game car, as you're going to collect money from your bitches. It's a standard synth beat, but it works. Back when I used to buy maxi singles, I could totally hear this being one of the remixes on there. After all, there wasn't a ton of difference between late 80s pop and early-mid 90s European disco.
Well, there ya have it – 11 songs you didn't know you'd hear when you woke up this morning. I fell down quite the rabbit hole, and I thank you for coming along with me. Which were your favorites? Do you know of any good ones I need to check out? Do you want posts like this in the future? As they say in my kids' YouTube videos, leave a comment below! In the meantime, have a Happy Hanukkah, a Merry Christmas, and a Kickin' Kwanzaa!