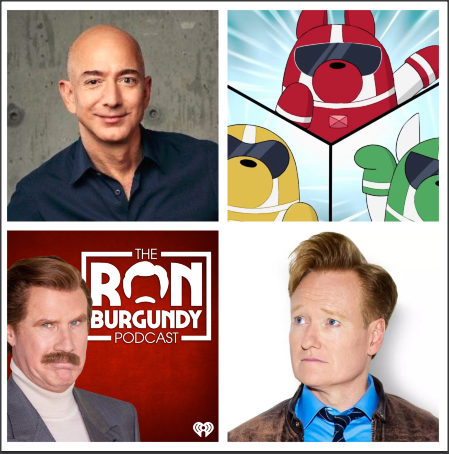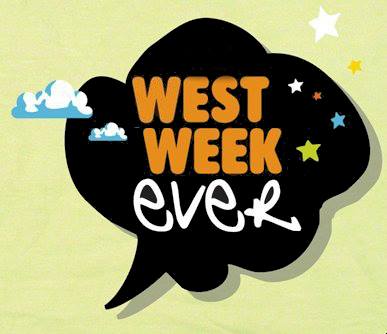 So, is this a monthly thing now? I'm not entirely sure. I mean, I was thinking of ways to kind of retool this feature and make it more engaging. I know folks don't like to read, so I thought in terms of stand-up comedy, trying to come up with my "tight 15". However, that plan isn't gonna work this week. There's quite a bit to talk about, but I'm gonna be selective. We're not gonna cover everything from the week 'cause, well, it was a dumpster fire.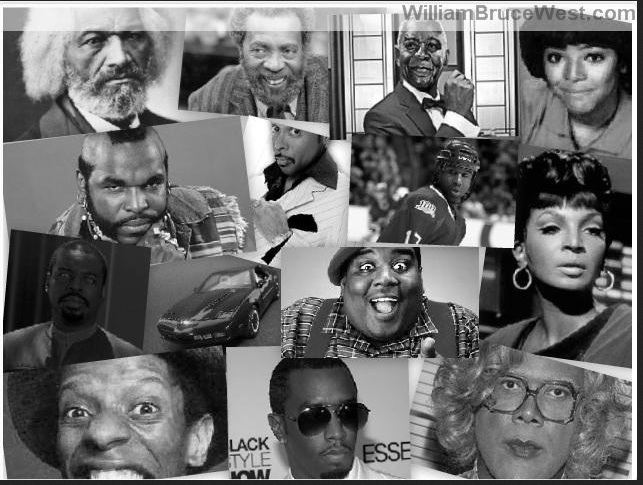 I've been wavering about whether to address this, but I kinda feel like I owe it to some folks. You see, almost ten years ago, I did this thing on Twitter for the month of February, chronicling great moments in Black History. A year later, I kinda refined it and made it into a blog post. I had a lot of fun writing those things, and I guess it was some ploy to try to go viral. Over the years, February would roll around, and I would start with the tweets again. Some of them I LOVED, while some were just kinda "meh", and I swore that I'd spend the next year thinking of better things to supplant the weaker jokes. However, the next thing I knew, February would roll around again, and I'd have nothing to show for that promise of new tweets. About 2 years ago, something changed.
I don't really need to rehash politics on here, as y'all have eyes and ears. You know what's going on in this country. Anyway, back when those seeds started to bear fruit, I kinda noticed a change in what I was seeing when those tweets went out. Now I'm not trying to say I'm on his level at all, but I had what I called my "Chappelle Moment". If you don't know, back before he infamously walked away from his Comedy Central show, he said one of the reasons was that he noticed that the laughter had changed. He found certain crowds were laughing at him rather than with him. It was like he had lost control of the audience, and I completely felt that. I noticed folks with MAGA accounts retweeting the stuff, and I wasn't really liking the interactions I was seeing. So, that kinda put a bad taste in my mouth. However, we're about to employ that "both sides" argument that's so popular these days.
While this was going, there were other changes going on across social networks. #BlackTwitter was becoming something of a monolith, but I can't get arrested by that crowd. They have never given a shit about anything I've done unless I've "caped" for a White man that had fallen out of favor for that particular period of time (this was prior to the rise of Cancel Culture). What I was doing was far from original, but just as the 1 Gotta Go dude saw a bunch of imitators rise up, I was seeing the unfunniest "Today in Black History" tweets going viral over there, and I guess I was like "Why are you drinking Dr. Thunder when you can have Dr. Pepper?" On top of that, this "friend" from high school had a moment on Facebook, where she felt the need to ask me why I only refer to Blackness to poke fun at it. "I only see you talking about Black people when you're making jokes." It's like, "C'mon, Stephanie. We were all having a good time til you showed up with your bullshit." So, I did a lot of thinking.
The whole "Why aren't they retweeting MY stuff?" is clearly sour grapes, but at the end of the day I felt I'd lost control of the thing anyway. People would retweet them out of order (there actually is an ebb and flow to them), or blast them all out on one day. It wasn't "mine" anymore. So, I stopped. I might do it again one day. Maybe I'll keep my promise and actually spend the next 11 months thinking of new stuff for a grand return. I really don't know what will happen, but all of that is why there are no Today In Black History tweets this year.
So, enough with the narcissism. Let's take a look at the what happened in the world this week.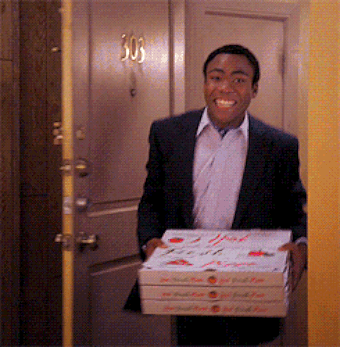 Oh, WORD? Blackface? He wanted to kill a random Black man? THE NATIONAL ENQUIRER IS BLACKMAILING THE RICHEST MAN IN THE WORLD?!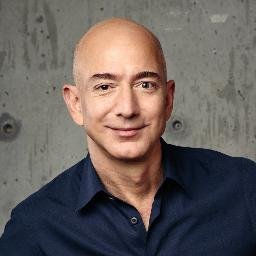 OK, if you follow me on Twitter (@williambwest), I've already addressed some of this. Can't look at the past through 2019 eyes. Northam was in blackface in 1984, yet the movie Soul Man, in which C. Thomas Howell dons blackface in order to scam an affirmative action scholarship, made $35 million (approximately $84 million today) just 2 years later. My thoughts have changed over the week regarding Neeson. Might talk about that another week. Might not. No, today, we're gonna talk about Jeff Bezos. Again, this thread was on Twitter this morning, but I feel it needs to be restated here.
Jeff Bezos, the founder and CEO of Amazon, is being blackmailed by the National Enquirer's parent company, American Media Inc (AMI). See, Bezos has been poking the bear into AMI's ties to the Saudi Arabian government, so AMI (believed to be acting under direction from their ally Donald Trump) tried to persuade Bezos to drop his investigation by threatening to release some salacious texts and pics that he may have sent to his new girlfriend while he was still married. Oh, did I mention that his private investigator believes these texts were intercepted by a government entity, possibly indicating that Trump is using the governmental tools at his disposal to target his enemies? Anyway, Bezos decided that he wouldn't be bullied, so he got in front of it and revealed the whole thing, including the emails that AMI sent him. Wait a minute, though – he didn't reveal the WHOLE thing. He never said "I sent these texts while I was still married, but that is a personal matter." So, maybe AMI actually was on to something, but he burst their bubble.
Yeah, it's fun to watch powerful people fight each other, but let's not forget that some bystander always gets killed by debris. I'm not about to be so quick to cheer on Bezos, even if he IS "standing up to a bully". To continue my comic analogy, this is like when The Hulk fights Namor. Sure, they've both been on the side of angels at one time or another, but it's not always clear which one is the "good guy" in any given engagement, at first glance.
Of course we want Bezos to "win", 'cause fuck the National Enquirer. However, when it's all over, Bezos will still go back to being the richest man in the world, giving pretty much nothing to charity, and continuing to subject his employees to harsh working conditions. Not to mention the little alarm bells the letter set off for me. For example, sure, we encounter folks from all walks of life in our travels, but why has Bezos known the best private investigator in the business for 20 years? What else has that guy done for him? Or the fact that he takes credit for delivering all of Amazon's initial orders to the post office HIMSELF, when it's been confirmed many times over the years that his soon-to-be-ex-wife did a lot of the "courier" work in those days – the same ex-wife who's kinda being slighted if the AMI narrative of "Married Executive Cheats on Wife and We've Got Proof!" turns out to be true.
At the end of that day, that's none of our business. Nobody should be extorted. I'm just saying look at the actors in the roles before you decide to buy tickets to the show.
I've been watching a lot of television lately, and saw some stuff I wanted to discuss with you beautiful people.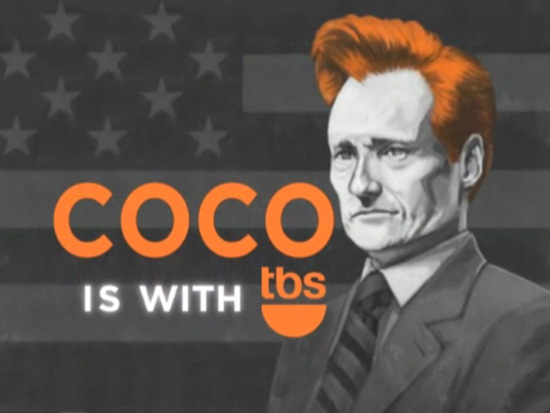 I've got to admit that I kinda betrayed Conan O'Brien when he lost The Tonight Show. I'd been by his side since his NBC debut, yet while he was at his lowest point, I was kinda like "Eh, it wasn't a great fit, so get over it." When he and Andy moved to TBS, I never watched the show, and as he never entered the next morning's watercooler conversation like his contemporaries, I found myself wondering why he was still doing this to himself. Just quit, and go fishing.
However, Conan recently entered the pop culture conversation as it was announced his TBS show was being retooled into a 30-minute format, forgoing suits and the band. I read a bunch of interviews with about about what we could expect from the new format, and to get a "temperature check" on where his head is at right now. I was really intrigued by a lot of what I read, and found myself checking out his Conan Without Borders travel specials on Netflix. This led to me falling down a YouTube rabbit hole, watching clips of the TBS show that I'd ignored the past 10 years.
Oh my God! What was wrong with me?! This stuff is so good! From his ribbing of associate producer Jordan Schlansky to the wacky adventures he gets into with his assistant, Sona, it felt like Old Conan. Late Night Conan, and not the guy who was trying to be "normal" for the earlier timeslot. I'm sure it's documented on here, but I ALWAYS felt The Tonight Show was the wrong move for him. I understand it's The Big Chair, and I was proud that he was "graduating", but a lot of what made him special was not going to work in that timeslot. You think Leno could've had the Masturbating Bear? I'm sure he would have LOVED something that risky, but instead he had to stick to Jaywalking, asking randos stupid questions on street corners.
Anyway, all of this primed me for the debut of the new, sleeker Conan, and so far I'm not disappointed. Still get a monologue. Only one guest per show. There's no padding. Still has that "We're figuring this out as we go along" feel that he originally had on NBC – the same feel that made me a fan. So, if you haven't checked it out, definitely catch up on Conan (we're only 3 weeks into the new format).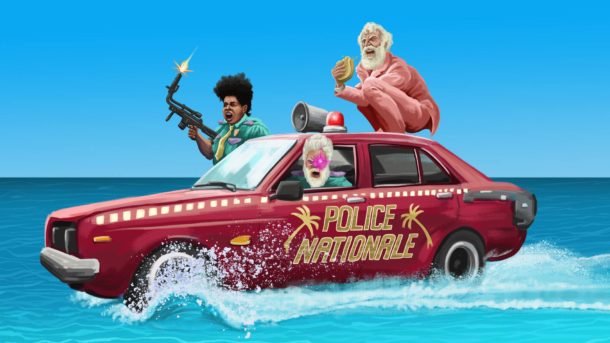 Tropical Cop Tales – I don't even know where to begin with this. Airing Fridays at midnight on Adult Swim, I can't describe it. On the surface, it's about 2 city cops who transfer to an island, and the crazy adventures that ensue. That's basically all I can say. It's, by far, one of the weirdest things I've ever seen. When it started, I immediately wondered "What the fuck am I watching?" In fact, it gave me an appreciation for drug users, 'cause I know they would embrace the shit out of this show. By the end of the second episode, though, I found myself loving it more than I ever thought possible. I don't know why. I can't explain it. It has to be seen to be believed. Oh, and I had a nice chuckle when I realized the title was a play on "tropical cocktails".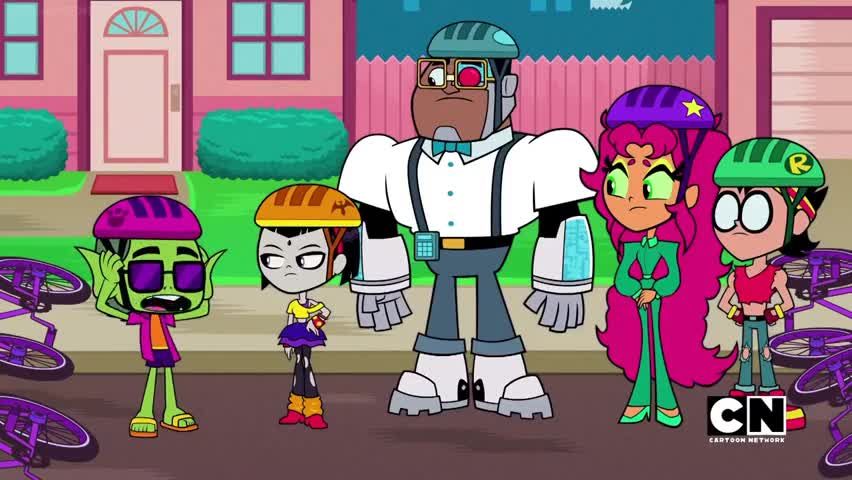 Teen Titans Go! Three of the shows I regularly watch on Cartoon Network had some great "homage" episodes this week. It kicked off with TTG, where the writers throw some MAJOR SHADE at Stranger Things. In fact, the title of the episode is "Nostalgia Is Not A Substitute For An Actual Story". Fuuuuckkkkkk. I should point out that this kinda aligns with my initial impression of the show, which is why I've never cared to watch it. Anyway, it's a time travel episode, where the team goes back to the 80s. If you loved that part of Teen Titans Go to the Movies, then you'll LOVE this episode.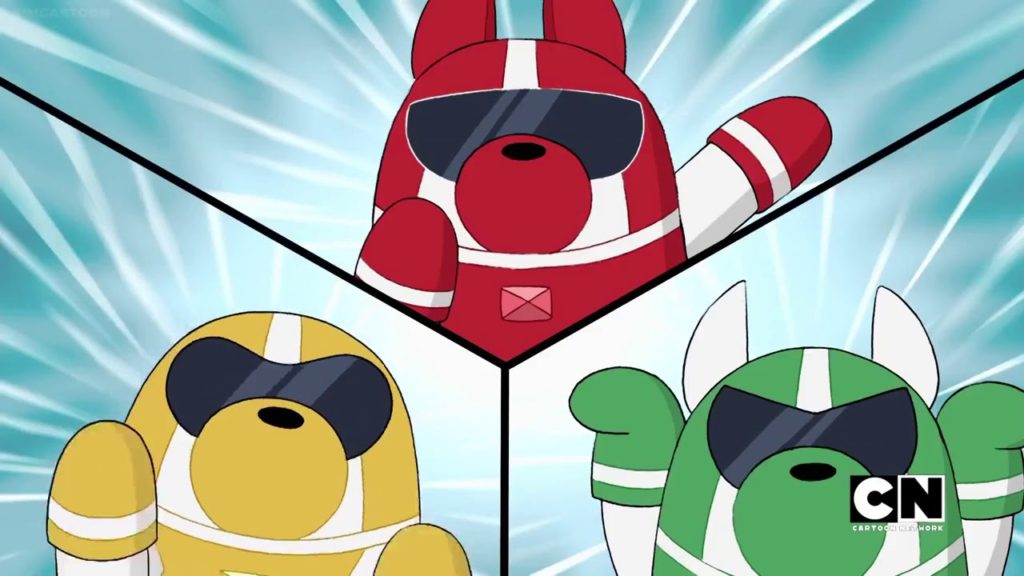 Then, We Bare Bears had a Power Rangers homage, where the bears are using their imagination to become a part of their favorite show, Ultra Meteorite Fighters. Since that show features 4 teens, and there are only 3 bears, they use their imagination to conjure up a 4th team member, Silver Bear, voiced by the Greatest Power Ranger of All Time, Jason David Frank (original Green Ranger). In a flip of the original Green Ranger Saga, Silver Bear starts out as the Bears' ally, until they realize he's out of control and try to cut him loose. That's when he becomes the evil Black Stone, and they have to take him down. There's Zord battles, and a Dragon Dagger. That 12-minute episode, though "unofficial", was the best episode of Power Rangers I've seen in the past 10 years. Not even lying.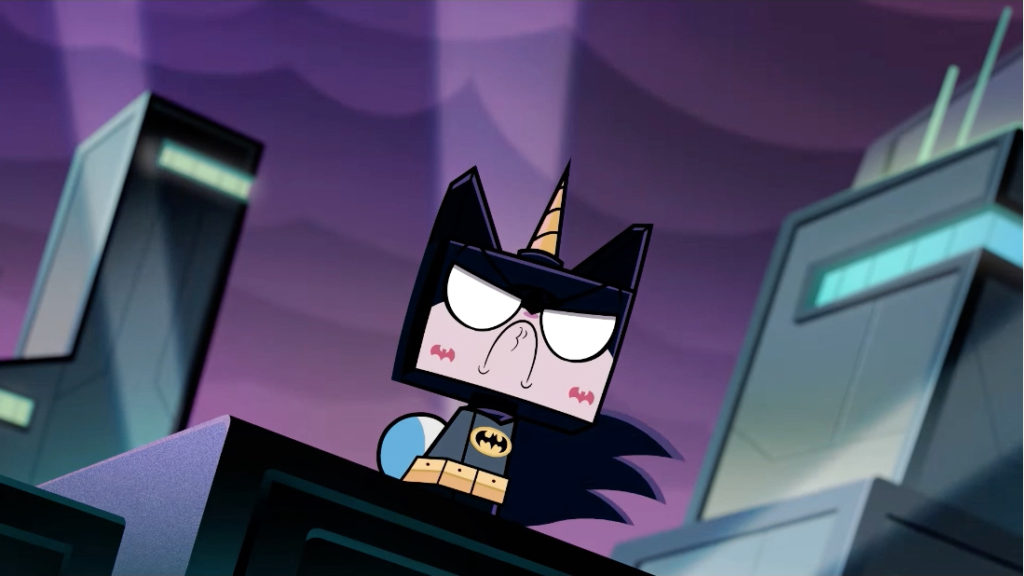 Finally, if you weren't aware, Unikitty from The LEGO Movie has her own cartoon. I kinda hate it. It's just got TOO much going on, and it gives me whiplash. Still, in the episode I saw the other day, Unikitty finds Batman's suit at the laundromat, and proceeds to put it on and patrol the city. The entire time, LEGO Batman (again voiced by Will Arnett) keeps calling her, demanding that she return his suit. There are some funny in-jokes if you're a Bat fan, and it was certainly the first episode of that series that I enjoyed.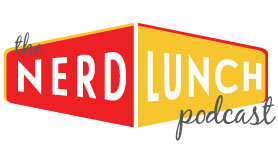 There's a lot of interesting stuff going on in the world of podcasts. First off, the guys over at Nerd Lunch announced that they'll be winding down…soon? I really don't know. They have a date in mind, but they're not going to tell us until it gets close. This hits a bit close to home for me, as they're probably the last show standing that invites me on as a guest. So, I guess I'm retiring from podcast guesting soon? I guess we'll have to see.
Since I totally made their swan song about me, let's continue on the narcissistic train, shall we? I kinda have this unspoken (until now) rule that I don't listen to podcasts that have never had me on as a guest. It's not that I'm so important, but I like having that relationship with them. I like that, instead of yelling at my phone or the computer, I can email or tweet them and say, "You meant to say 'Hugo Weaving'." Yeah, I'm an asshole. Plus, there are just WAY too many podcasts out in the world (approximately 630,000, according to CBS), so why waste time on something where I don't have a personal connection? Anyway, with all "my" shows coming to an end (Did *I* kill them?), I've had to "diversify my bonds" when it comes to podcasts. Let's see where that's taken me, shall we?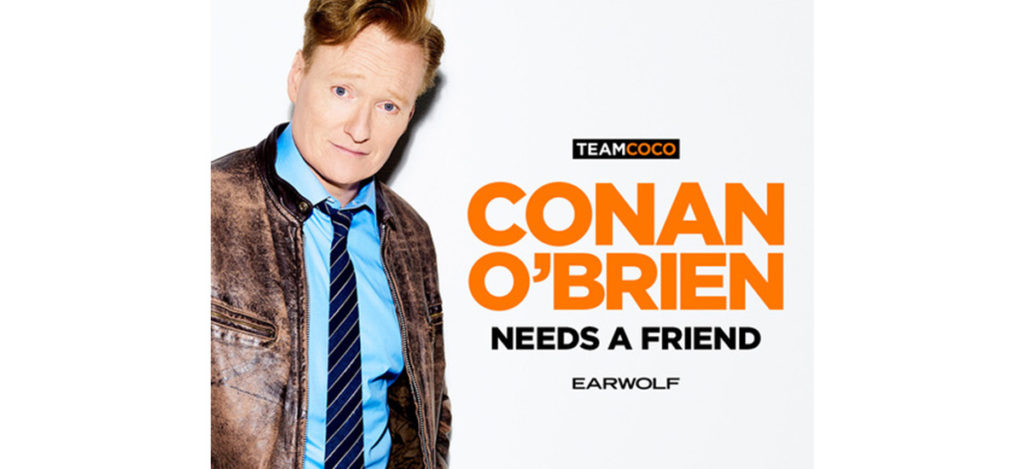 Conan O'Brien Needs A Friend – This was discovered during my personal Conan Renaissance. Launched back around October, there are only about 15 or so episodes at this point, and I binged them all last week. the premise is that Conan is so busy working that he doesn't have any friends. So, he invites former show guests/people he's always admired to record with him, to see if they might become friends. I like it because it's all surface. It's none of that "What was your motivation when you played this role?" Instead, it's like "So, back when we were at SNL, I remember you used to love eating White Castle while wearing gloves." I like funny anecdotes more than critical analysis. If you're in that boat, then check it out!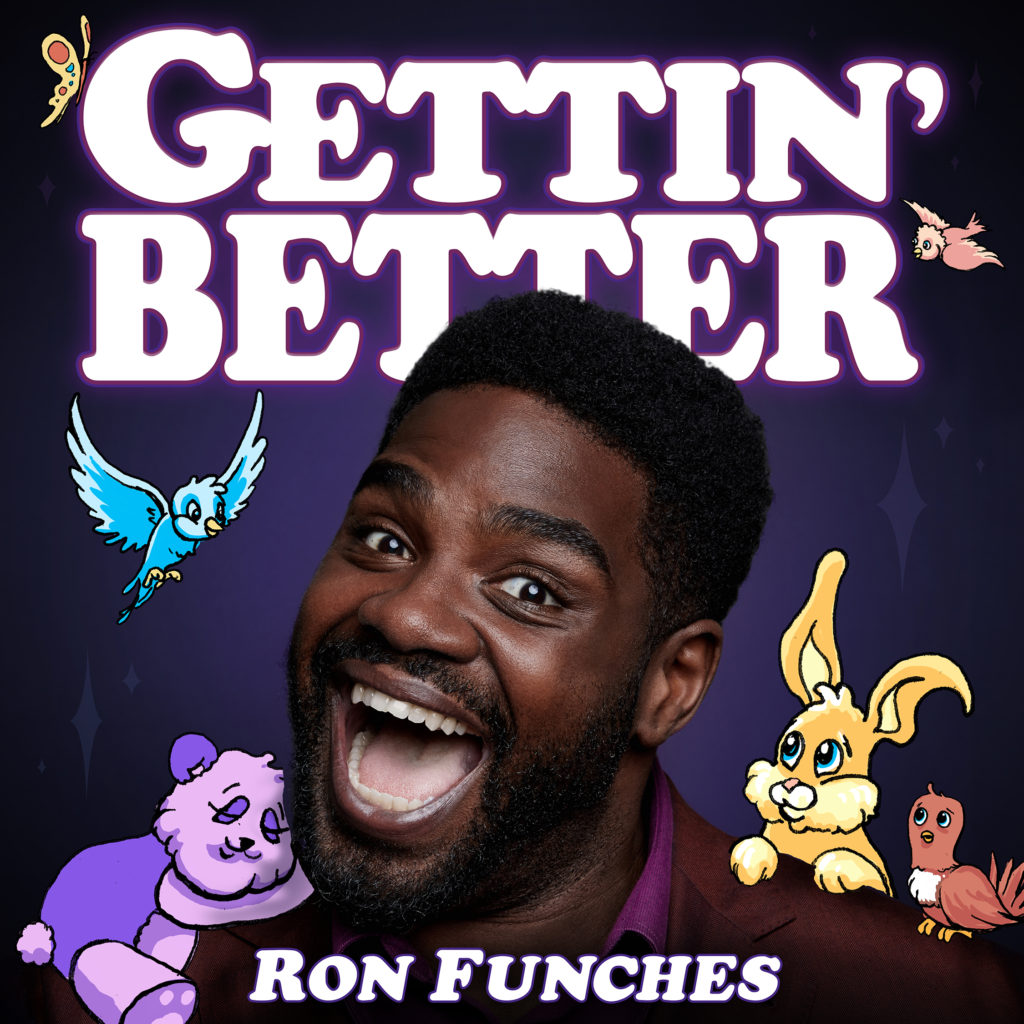 Gettin' Better – This one is hosted by comedian Ron Funches, and I learned about it when he was a guest on Conan's podcast. If you've ever seen Funches, you already love him. It's impossible to hate that guy. From his voice to the fact that he just comes off as "huggable", you'll be an instant fan. Anyway, his show features his friends who come to discuss ways in which they're trying to better themselves. For example, Funches has lost over 140 lbs over the past 3 years, so he's just brimming with positivity and what's people to find their "thing". It might sound "self-helpy", but it's a really good show typically featuring fellow comedians (and X-Pac!), talking about how they're trying to "get better".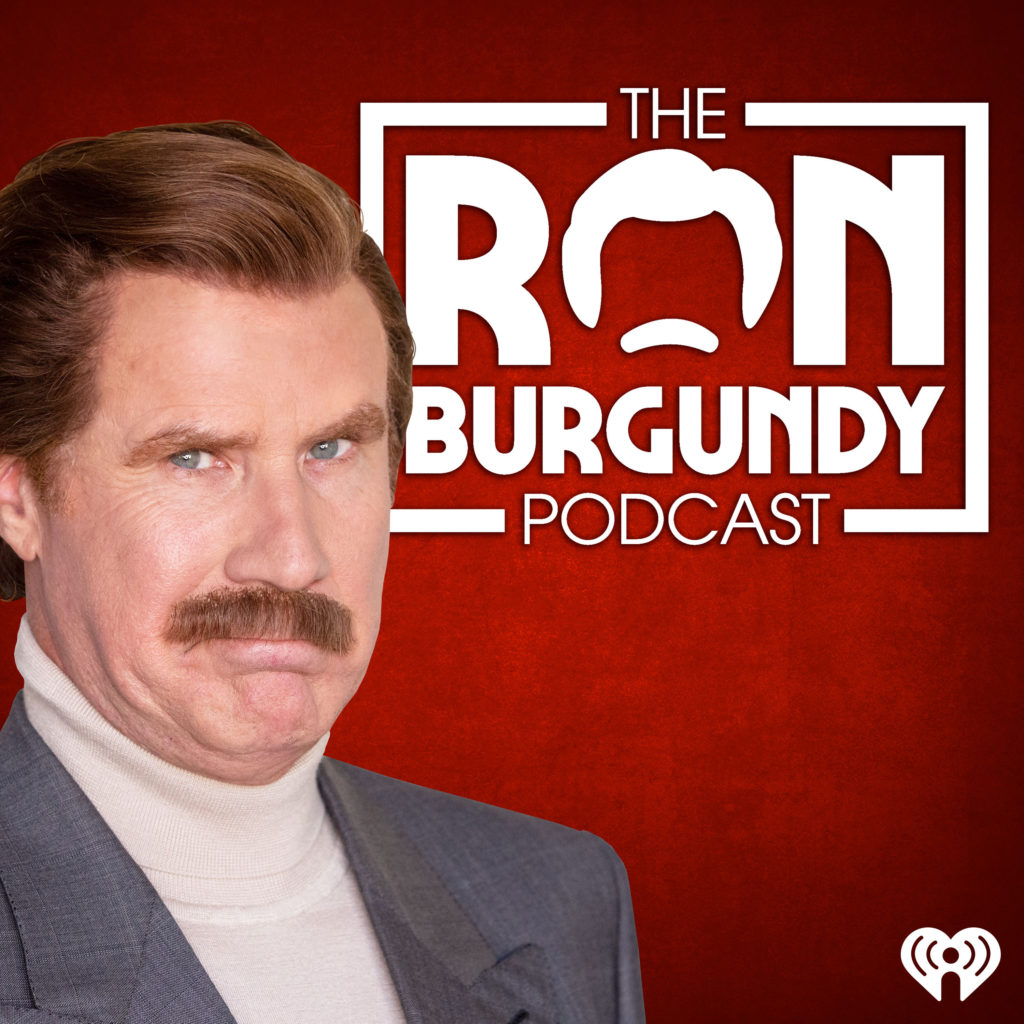 The Ron Burgundy Podcast – It's funny how "exclusive" means nothing anymore. iHeartRadio spent the whole holiday season bragging that they were gonna be the exclusive home of The Ron Burgundy Podcast, with Will Ferrell reprising his role from the Anchorman films. It was gonna debut Jan 31st. Then, they bumped the debut a week and the next thing you know, the ads changed to "Available wherever podcasts are found". So, it's basically like "Thanks, iHeartRadio for handling the marketing work for your competitors!"
Anyway, that unsteady marketing plan seems to be a good measure of the show itself. I was really wondering how it was gonna work, because there'd have to be some degree of "time displacement" for it to work, since podcasts didn't exist during Ron's heyday. Would he be in modern times? Would it be more of a radio play? Whatever it is, it doesn't fully work. Yet.
The first 20 minutes are basically Ferrell stretching the joke that Ron doesn't exactly know what a podcast is. He's got this weary producer named Carolina where it's not clear if she's real or a character. Her delivery is forced, and by the end of the episode, you're not entirely sure whose side she's on. Meanwhile, the premiere episode had Ron tackling the True Crime genre. Basically, think of what you'd get if Ron Burgundy hosted Serial. Yeah, that idea works for about 10 minutes – not the 49 minutes that we get.
I'll stick with it, 'cause I love Ferrell, and I love that character. Still, I'm not sure I'd recommend it yet. Anybody else listen to it and has any thoughts?
There's no Things You Might Have Missed this week. Maybe next week. We'll see. And nothing really stood out this week as being the BEST thing, so there's no West Week Ever this week. Hang on, though, as we're still getting our 2019 sea legs. We'll figure this all out together. Anyway, leave a comment below, and don't forget to subscribe!