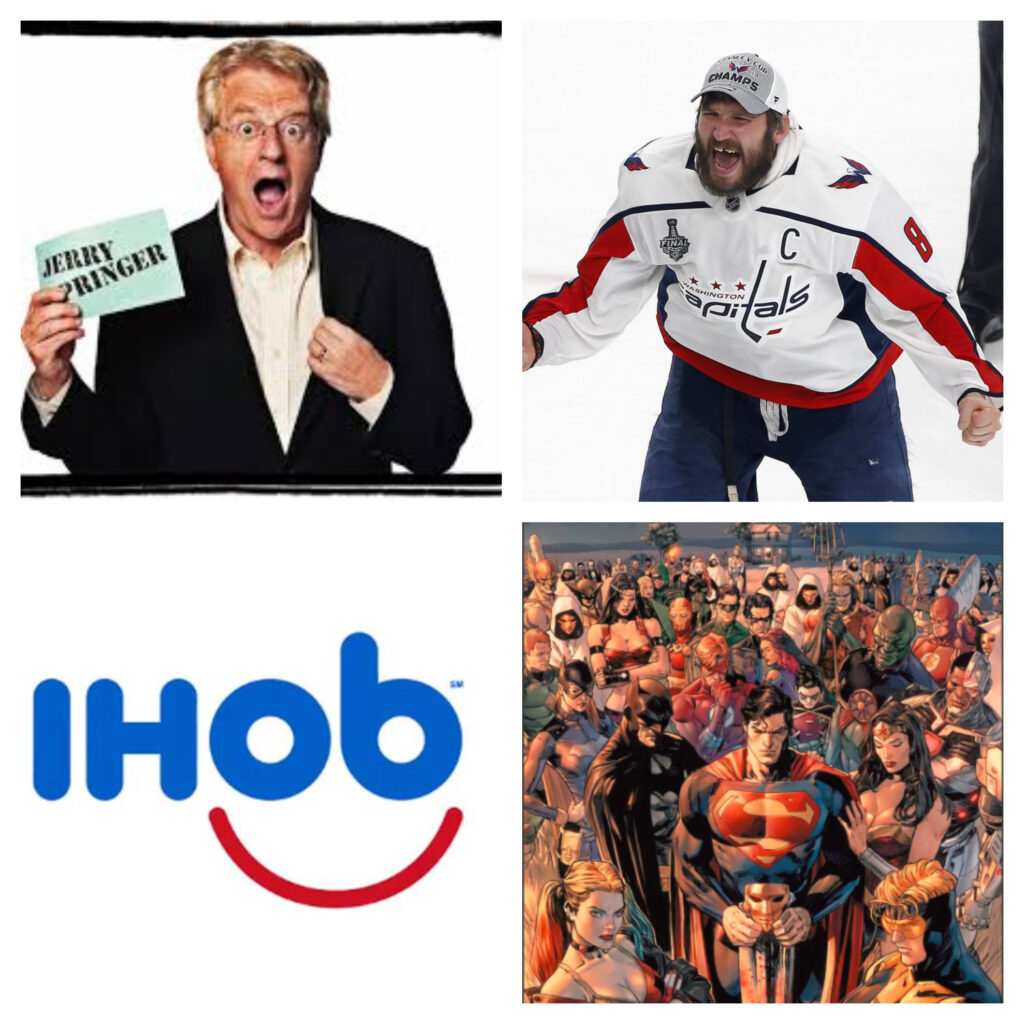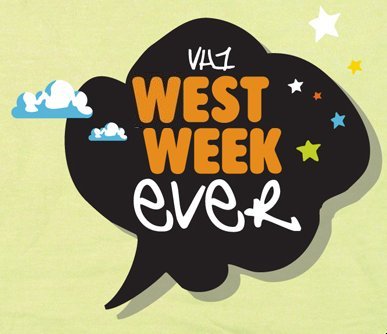 HarassmentWatch(TM):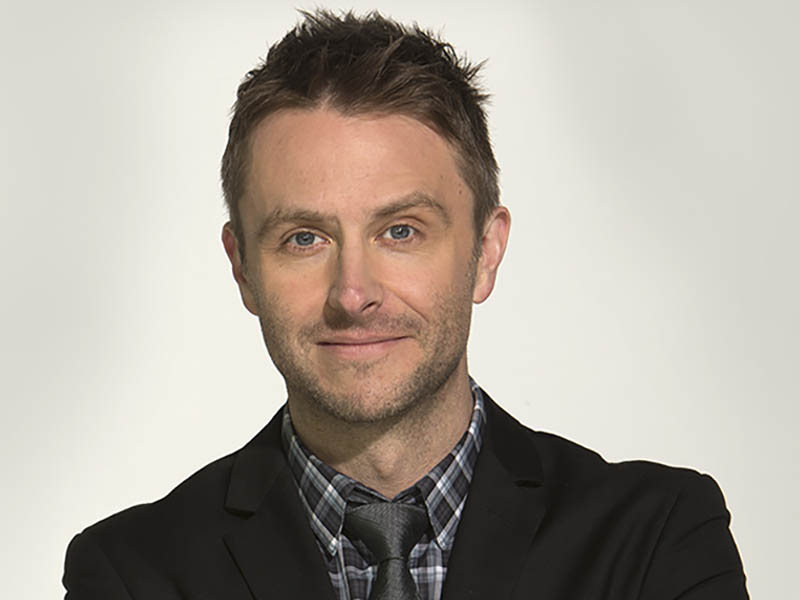 Chris Hardwick: Thank sweet Baby Jesus it's finally acceptable to say Chris Hardwick is a piece of shit! I could've told you that from back during the Singled Out days. If you're not sure what I'm talking about, his former girlfriend, Chloe Dykstra, posted an essay on Medium detailing the abuse that she suffered during their relationship. Not only was he emotionally abusive to Dykstra, but he also regularly made her have sex with him when she didn't want to do it. Then, when she finally left him, he used his sway in geek circles to have her blacklisted.
Now, I don't want to make light of what he did for some personal vendetta. All I'm saying is that none of these allegations surprise me. He always came off as an insecure little man who never got over the fact he was bullied in school. He's the kind of person who'd keep a Shit List to "get back at his enemies" once he was in a position to do so. I never liked the cut of his jib, and there was just something I couldn't put my finger on. To say these things online, however, were a nonstarter, 'cause he has something of a deplorable fan base. You know how folks hate the Rick & Morty fans? Well, these are basically the same guys. Say something about him, and they come mock you. Why? Because they're the guys who'd do the same shit in his position. Anyway, he recently renamed his podcast to ID10T and moved from the Nerdist Network that he created, to the ID10T company that he also created. The Nerdist brand now belongs to Legendary, but he remains the CEO even if it's just a vanity title at the moment, as he has very little day to day involvement. Still, it will be interesting to see how many folks in the ID10T/Nerdist family leave over these allegations.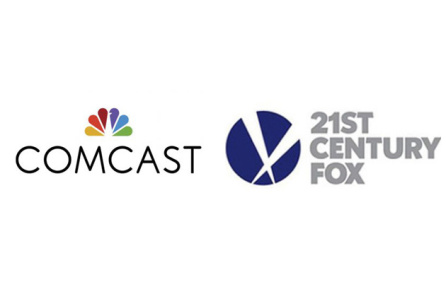 So, it ain't looking good for folks who assumed the Disney/Fox acquisition was a done deal. On the heels of the court approving the AT&T/Time-Warner merger, Comcast has submitted an offer for Fox for $65 billion, in an all-cash deal. While the cash aspect might be unattractive, due to the taxes involved, the deal is still worth more than Disney's offer of $52.4 billion in stock. Plus, to sweeten the deal, Comcast has offered to pay the $1.5 billion "breakup fee" that Fox would have to pay Disney for backing out of their negotiations. So, it's currently Disney's game to lose, as they'll need to come back with a more attractive offer. There's a chance, though, that the X-Men and Fantastic Four aren't "coming home" as soon as many previously assumed.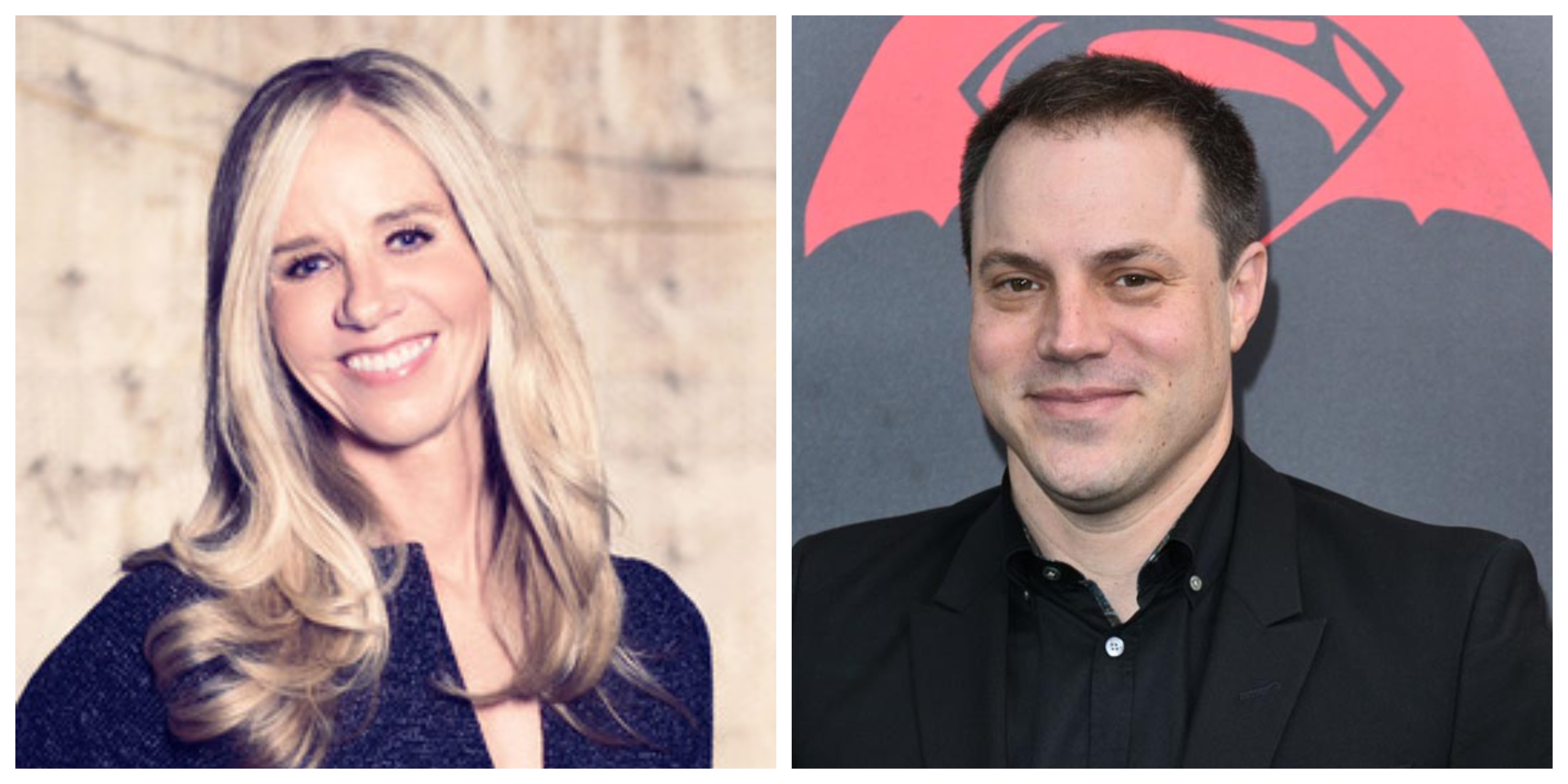 While things for Disney/Marvel are sort of in a holding pattern, things over at Warner Bros/DC Comics are crazy sauce right now! First off, President of DC Entertainment and President of Warner Bros Consumer Products, Diane Nelson, has officially left the company. She reportedly went on a leave of absence back in March to attend to family matters, but now it appears she will not be returning to her post. Insiders stress that she made the decision to leave, and wasn't ousted.
But wait, there's more! Earlier this week, it was reported that the Chief Creative Officer, Geoff Johns, who worked closely with Nelson, would also be leaving the company. His CCO role will now be added to DC Publisher Jim Lee's plate, while he's being given something of a consolation production deal at Warner Bros, called Mad Ghost Productions. Unlike Nelson, it seems the writing was on the wall for Johns. The studio wasn't happy with the response to Justice League, which he produced, not to mention the majority of the DCEU slate. In January, Johns sort of lost his seat at the table when Warner Bros promoted Walter Hamada to oversee the comic book movie division.
Still, I can't help but think these two departures are related. Were they banging each other? Are they splitting off to form their own company, like Sterling Cooper did that time on Mad Men? I'm honestly not surprised about the Nelson thing, really. I have no clue what she's going through, but I remember how…unprepared she seemed to be at the "DC in D.C." event back in January. Sure, it was the inaugural edition of an untested concept, but her speech was more disjointedly off-the-cuff than prepared, and she struck me as someone who probably couldn't have run a PTA meeting, let alone a company like DC Entertainment. Maybe it was just a bad morning for her, but it was clear that whatever she eventually left to deal with in March was already going on back then.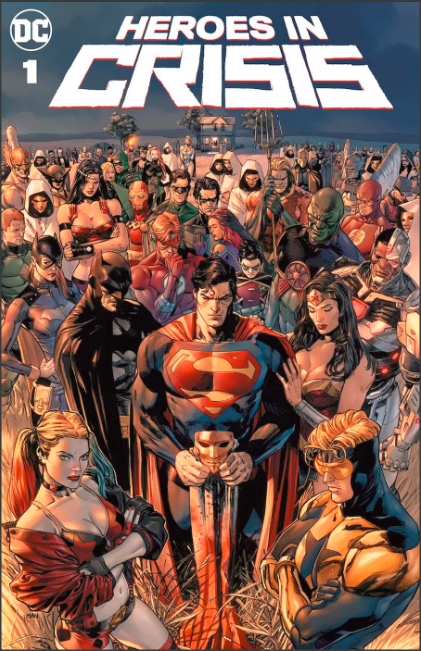 On the comics side of things, though, there's some interesting things on the horizon. This week, we got more information about the upcoming event, Heroes In Crisis. Written by Tom King, who I hear has been doing some amazing stuff with the Batman book (and who I can confirm did an amazing job on Sheriff of Babylon), the story focuses on PTSD in the superhero community. In order to deal with it, and get heroes mentally prepared to get back on the streets, the DC Trinity of Superman, Batman, and Wonder Woman established Sanctuary. The facility is something of a secret amongst the hero community, and anonymity is kept because it keeps no patient records. Suddenly, however, some recent patients turn up dead, and a murder mystery is ignited.
I like the sound of this storyline because it's something we don't think about too often. Sure, there's always a danger in incorporating real world events into comics (I'm looking at you, post-9/11 crying Dr. Doom!), but I could see how this would work. I also like how it seems like a more grounded story, where change might occur, but it isn't necessarily on the "The Universe Will Never Be The Same!" level of most crossover events. It sort of reminds me of Identity Crisis, which is a story I didn't hate as much as some others. Sure, I thought the ending/reveal was something of a cop out, but it also didn't seem like a huge betrayal because I wasn't all that familiar with the character. I kinda hate that they managed to slip "Crisis" into the title, as DC execs are bound to know how triggering that is for fans. Still, I like the more character-based stories, and I don't feel you have to go to space just to make a storyline seem like it "matters". So, I'll definitely be picking this up. And then reading it 2 years from now, because that's how far behind I am on my DC reading.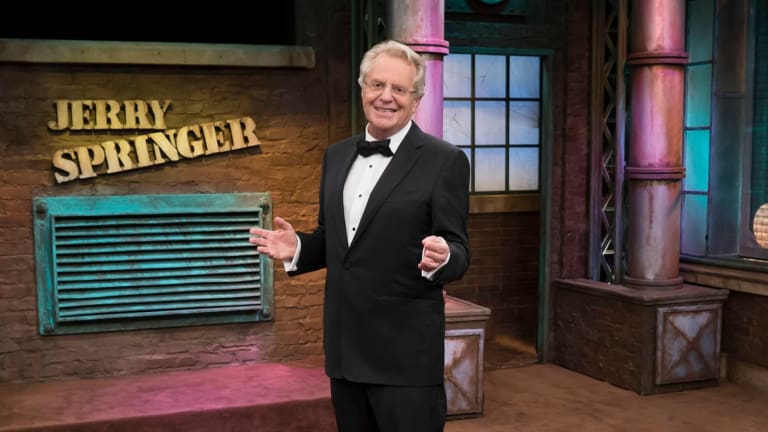 They said the Revolution would not be televised, but they were wrong. What they didn't tell us was that it would end, not with a bang, but with a whimper. Yes, it is with heavy heart that I report that, after 28 seasons, production has ceased on The Jerry Springer Show. In a deal reported this week, The CW has acquired the show's library to air in the afternoon spot being vacated by cancelled The Robert Irvine Show on their stations. While the door is open for possible tapings down the road, new episodes of the show are no longer in production. I will never fulfill a lifelong dream of sitting in an audience of drunken Spring Break college kids, yelling "Jer-ry! Jer-ry! Jer-ry!"
I mean, I get it. Jerry's 74 years old, and he's made his money. When the show hit its peak, the guests seemed like a weird microcosm of American society. We'd watch the show and ask each other "Where do they find these people?" Now, we look around us, and that IS America. We won! No, no we didn't. We're a heartbeat away from Idiocracy. You could blame Springer for ushering in this era, or you could credit the show for giving us a preview of what we would become. We had the chance to stop it, but we decided we'd rather laugh at the cousin-fucking chair throwers. This just led to not only the reality show craze, but also inspired the World Wrestling Entertainment "Attitude Era".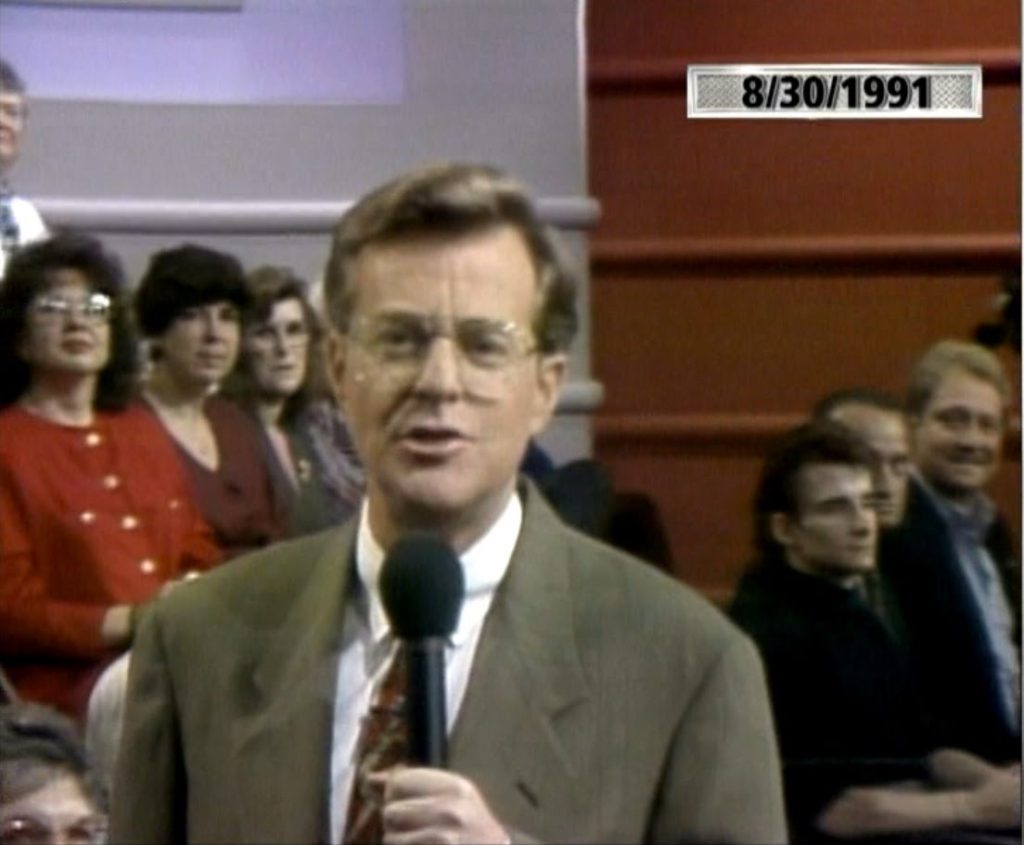 What was always interesting to me was Springer's pivot. I've been with the show from the very beginning, and you wouldn't recognize those first few seasons, where he was doing his best Phil Donahue impression. He had serious, sometimes heartwarming topics, like little kids with HIV and how they were coping. Then, in the mid 90s, the fights began. The chairs took to the skies. The security budget increased. At some point, they redesigned the set to look like a back alley and installed a stripper pole. The lower they sank, the more popular they became. It was the smart, conservative diligent student who realized she'd be more popular if she said "Screw homework!" and showed a bit more cleavage. It got so bad that the show came under fire for its most outrageous bits, prompting them to do more cutaways, yet it provided more footage to fuel their Girls Gone Wild-esque Jerry Springer: Too Hot For TV video series.
I've often wondered which was the REAL Jerry Springer: the early nuDonahue OR the modern-day White Trash ringmaster? The man's earlier political career was tarnished when a raid on a massage parlor revealed a check that he had used to pay for a prostitute (People used checks to pay for hookers? Can you imagine how many of those had to have bounced?! Man, I miss the old days!). So, was the gentle, caring early Springer something of an image restoration, and in his older age he decided he just didn't care anymore? Or is he still that Springer, but he's essentially doing all this because it's what the people want?
I've also been impressed that the production aspect of the show is one of show business's greatest kept secrets. I mean, it's been almost 30 years, and we still don't really know how they pull it off. We know how wrestling is done. We know how some of the greatest magic tricks are done. But we still don't really know what goes into producing an average episode of The Jerry Springer Show. Where DO they find these people? Are they paid? Are they actors? If they are actors, none of them have ever made it big. There's no footage of a young Benicio Del Toro on stage for his love of midget strippers. Sure, there have been stories. For example, Lunchbox, who's a morning radio personality as part of country radio's The Bobby Bones Show, went on Springer when he was in high school. He admits he lied, though, about his age and his reason for being there. So, that's one case. From that, we learn they didn't vet their guests that well, but then why would they? Some of those stories are so fantastical that you wouldn't want to prove them false, and there's no real legal ramification for putting it out there without researching it. I mean, it's entertainment, not a scientific breakthrough needing FDA approval.
Anyway, it's truly the end of an era, which may not be a bad thing. Nobody could really keep up with Springer's outlandish show, even though they tried. Some eventually found their niche, like Maury ruling the paternity test roost. The latest trend in syndicated daytime talk shows are known as "conflict talkers". This is your Steve Wilkos, your Robert Irvine, your Jeremy Kyle. It's a genre of show where middle-aged White men (usually muscle-bound and/or former cops) yell at poor people. "You need to respect your mom!" "Close your legs and open your eyes!" "Why won't you let him see his kids?!" In all honesty, it's a natural progression from the Springer era. Everyone had their fun back then, and this is the wind-down, where you're forced to look back at what you did. Meanwhile, the more outrageous Springerites have moved over to the world of court shows, just as they used to migrate to the dating shows back at the turn of the century.
My grandmother used to love Springer. She'd pretend she was appalled by it, but her 85 year old self loved to watch people fight. Not boxing fights, but visceral "real people" altercations. She also used to love any episode of Married…with Children when the Bundys grew closer by throwing down with another family. She was an odd bird at times, and I loved her for it. She's been gone for almost 20 years now, but this is kind of the end of an era of something we shared. Thanks for the memories, Jerry. Until we meet again, you take care of yourself, and we'll try to take care of each other.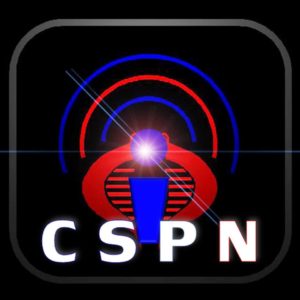 Over the past few years, I've had the honor and pleasure of guesting on quite a few friends' podcasts. One that was especially good to me was the Cold Slither Podcast Network. I was invited on pretty early, and they always supported me during the Will's World of Wonder years. So, I'd be remiss if I didn't acknowledge that CSPN chairman/president/CEO, Classick Materia, announced his retirement from the network last week. Now known to the world simply as "Jamal", his life is in a different place than when he started the Cold Slither Podcast, and then expanded it into a full network with a slate of shows. I've been on the flagship show, I've been on Comic Book Chronicles, and I've had some of the most fun on The Classick Team-Up. So, I do feel like I'm losing a small part of myself here. Still, I understand his decision and wish him well. And it's not like the CSPN is going away. No, he's leaving it in capable hands. Still, I don't know those dudes, so they ain't asking me on anytime soon!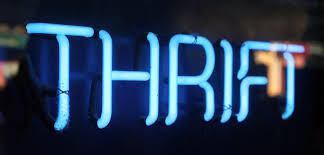 It's not all endings, however. We've also got some beginnings! My pal Kevin Hellions runs TeamHellions.com, and he's got a new thrifting column called T.H.R.I.F.T. that you need to check out. When I was doing Thrift Justice, I always meant to do "Tips from the road", giving folks advice on how to find stuff. Instead, it turned into "Look at my cool shit!" Kevin here has excelled where I fell short. Great stuff!
Things You Might Have Missed This Week
Remember when you bought a new outfit that really didn't fit your personality, but were excited to wear it to school because you thought it would make you cool? But, instead, everyone just laughed at you? That's pretty much what happened to IHOP this week, when they announced that they were temporarily changing their name to IHOb, for International House of Burgers. Apparently they've got some new steak burger line they're trying to promote, and this is what their genius marketing people came up with. It's sad because it shows a lack of commitment. Last week, when the change was teased, nowhere did they mention it was temporary. We got the impression they'd be updating signs, menus, etc. Now that we know it's just a temporary marketing ploy, they just look sad.
Not everything in Washington sucks these days, as the Capitals won the Stanley Cup finals. There was a parade and everything. I'm not a sports guy, so I missed all that, but I know folks are happy. They'd be happier if it were football or baseball instead of hockey, but they'll take what they can get.
CBS continues its retooling of the upcoming Cedric The Entertainer-starring sitcom, The Neighborhood. When I did my upfronts post, I mentioned that star Josh Lawson had been replaced by New Girl's Max Greenfield. At the time, my only comfort was knowing that Dreama Walker would be on the show. Well, that's over, as she's been replaced by 2 Broke Girls' Beth Behrs. I already had issues with the one-note nature of the show, and these recasts don't fill me with any additional confidence.
Somehow, author James Patterson and former President Bill Clinton were paired together to write a novel. And someone, somewhere thought it would be a good idea to send them on a book tour on the tail end of the #MeToo movement. I take it that person is currently looking for work. In a pseudo-contentious interview with NBC's Craig Melvin, Clinton said that he never apologized to former intern/cigar holder Monica Lewinsky, nor does he feel he owes her an apology – all of this while Patterson sat idly by, with "I just wanted to talk about my book" clearly plastered across his face.
The Miss America Pageant will be eliminating the swimsuit competition, at which point I feel we should just call a spade a spade and get rid of the whole thing. It's not that I feel women need to be objectified in swimwear, but it's that I feel the pageant as a whole doesn't really offer much more than that. It's all just surface appraisals, so why start acting like you care about a woman's character and all that? It was founded in 1921, so do it til 2021 and wrap that shit up with the rest of the historical artifacts.
FX has renewed Atlanta for season 3. I actually finally finished season 2 over the weekend, and I would have had no problem if it had ended as something of a 2-season "experiment". I felt season 2 was weird solely for the sake of being weird. Glover deftly handles that sort of material, but I just wanted some episodes I didn't have to analyze or Google to get the whole picture. Considering season 2 was "Robbin' Season", which saw everyone have something taken away from them, I really hope season 3 is a little more positive for all involved.
TBS reversed its renewal of the Conan O'Brien-produced sitcom People of Earth. It had been renewed for a 3rd season last fall, with the season already written, but the show's creator took to Twitter to report that it wouldn't be shot. This makes me worry for The Detour, which is a recently-renewed favorite of mine, also on TBS, which was never a ratings darling.
The Tony Awards were cattier than ever this year, as Robert DeNiro said "Fuck Trump" on the live telecast, while Neil Patrick Harris started a Twitter feud with Crazy Ex-Girlfriend star Rachel Bloom. And a bunch of shows won some awards, but none of them were Hamilton, so nobody outside the theatre world cared.
Keiynan Lonsdale is leaving his role of Kid Flash on both The Flash and Legends of Tomorrow, reportedly for "personal reasons". Yeah, I've got nothing snarky to say there. He seems like a good kid.
Bill Cosby's wife, Camille, is reportedly ready to file for divorce. Bitch, you had 30-plus years to leave him. Bye!
The showrunners for Star Trek: Discovery, Aaron Harberts and Gretchen J. Berg, have been ousted, with Alex Kurtzman taking over as showrunner for season 2. Half of the season has already been completed, but the pair were accused of budget overruns, as well as mistreatment of writing staff. Akiva Goldsman, who came on as executive producer last season will also not be returning.
Silver & Black, the Silver Sable/Black Cat Spider-Man spinoff film that nobody wanted, has lost its release date, and has been delayed indefinitely. I guess they're taking notes from the Universal Fancon folks…
It's a confusing story, so I'm not even going to try to make sense of it. Let's just say that Stan Lee has been granted a restraining order against his supposed business partner Key Morgan. Morgan has served as Lee's "caretaker" since the death of Lee's wife, but many suspect he is responsible for elder abuse of Lee. This story has been going for the last 6 months, and only seems to get crazier.
We got three trailers last week worth talking about. I'm running short on time, so I'll use the In Living Color review scale. Ralph Breaks The Internet: Wreck-It Ralph 2 (Hated it!); The LEGO Movie 2: The Second Part (Hated it!); Bumblebee (Two Snaps Up!)
Speaking of trailers, though, here's one for a movie, Hearts Beat Loud, that I'd really like to see. It's out now, but nobody's gonna see it, so hopefully it finds life on DVD/streaming.
Here comes the swerve! You know how one of the four in the intro pic gets the West Week Ever? Not today, suckas! I really should've written a post last week, 'cause I was scared I wouldn't get to do this. I mean, nothing really happened in the world of pop culture last week, but this week was something of a shitshow. Still, nothing GOOD happened like this: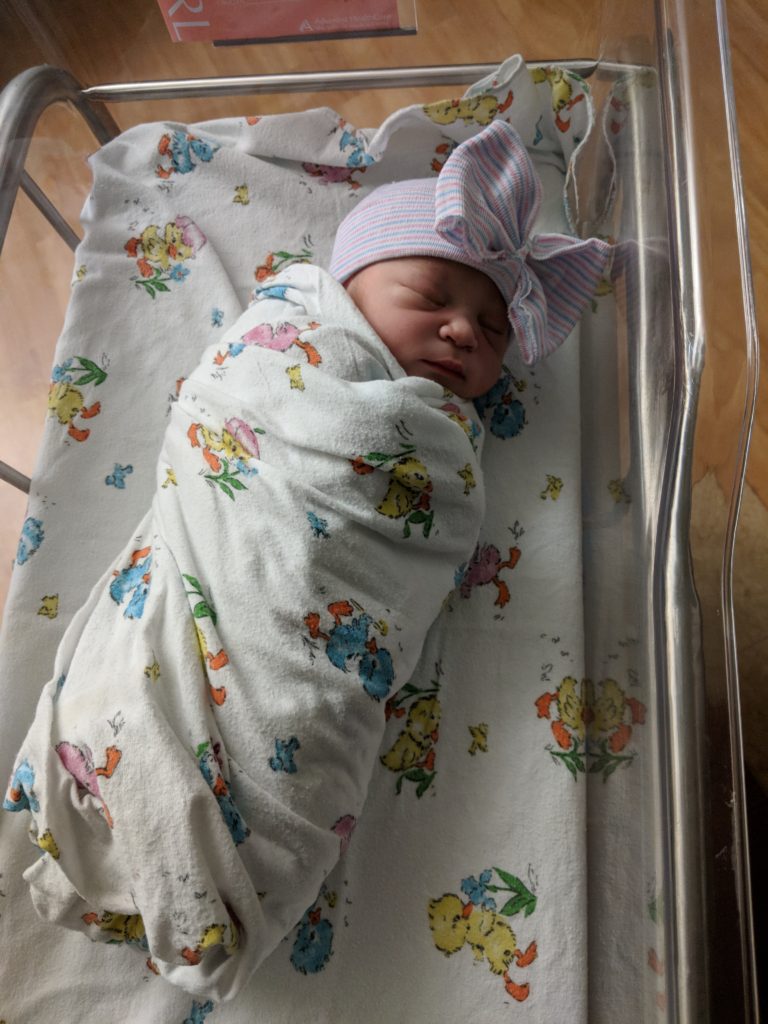 Charlotte "Charley" Bruce West was born last Tuesday at 10:33 PM, at 7 lbs and 1 oz. She was originally due May 30th, so you can see she's pretty stubborn (she didn't get that from me!). While her older sister took a good 24 hours to come put, this delivery was shorter than Avengers: Infinity War. Her mom didn't even have time to get an epidural, 'cause she's a warrior like that!
Anyway, I now have two kids – two daughters at that. I walk around my house, mumbling "Two kids…two kids." It's much more difficult than I thought it would be. I mean, changing a diaper while the older one is climbing on your back? It's like a demented reality show! Anyway, I now have two kids. My mom only had one, so she can't tell me shit. Every time she opens her mouth, I'm like "Two kids. I won." So, to me, that's the best thing that happened in popular culture the past 2 weeks. You can have your Stanley Cup and your CMT awards. I've got Charley, and she had the West Week Ever.