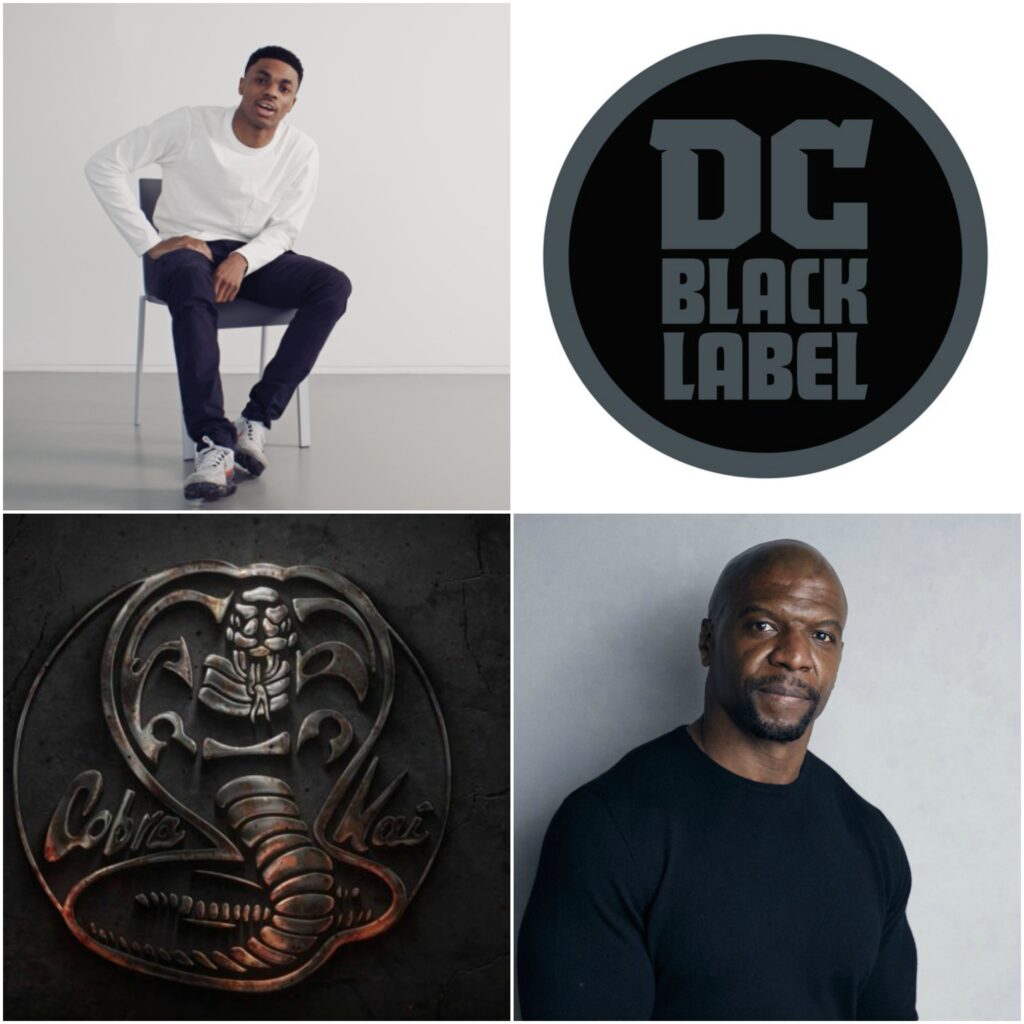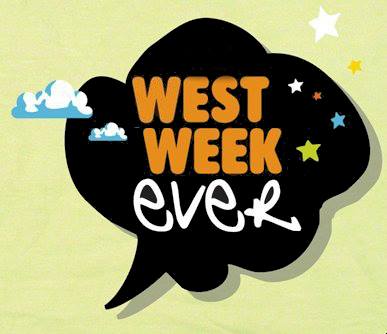 HarassmentWatch(TM)
Ryan Seacrest – Last week I said that he was basically Teflon, as the sexual misconduct allegations against him were sliding right off him. Well, last week I was wrong. Ya see, the Oscars were on Sunday, and celebrities were going out of their way to shun him on the red carpet. I mean, this is his livelihood, and he can't do his job because the accusations are affecting that. Right now, American Idol seems to be standing by him as they prepare for their premiere this Sunday, but I really wonder what the end result of this is going to be. I don't "cape" for him because I like the guy. I mean, I certainly admire his work ethic, but he's not my favorite celebrity or anything. Still, I guess I've kinda put this into the Paul Haggis category – Haggis seemed more like the target of a Scientology smear job, while I thought we had all agreed as a people that Seacrest didn't even like women. What happened to that?
Terry Crews – I don't know if I ever even wrote about this when it initially happened (cut me some slack – I do this weekly, and my site search is broken), but Terry Crews was the victim of inappropriate physical advances by a high-level Hollywood executive. He was on the verge of being blackballed, as no one was really coming to his defense. Still, he continued his fight, suing talent company William Morris Endeavor – the company led by the exec – for sexual assault. Well, this year, prosecutors decided not to press charges, as the statute of limitations had passed because the incident occurred in 2016. It really seems like some powerful folks in Hollywood are trying to bury this, but Crews isn't backing down. It'll be interesting to see how this plays out.

Remember how Finn was completely wasted in Star Wars: The Last Jedi? Remember how he really didn't have his "moment" – the thing you'd remember about him most from the movie? Well, it turns out such a thing does exist. They just didn't use it. Here's the alternate cut of his confrontation with Captain Phasma. I think this scene actually provides more depth to both characters, and it's shame we lost it. I mean, up to this point, Phasma is just Boba Fett Mark II: she's all style and no substance. Meanwhile, Finn really could've used a "win" in this film, and this would've done it. The only problem I have is that the effect of him blasting her away looked like it was straight out of an 80s movie, but I'll just blame it on the fact that the effects were probably unfinished.
Another week means another Cobra Kai teaser, and I might slowly be coming around on this thing. I still think YouTube Red is just Yahoo! Screen Redux, and this series ain't gonna get me to subscribe to it. Still, I'd watch this if it were right in front of me. I was hung up on the point that Karate Kid wasn't a comedy. Still, over the years, there's been that growing fan theory that Daniel is the real asshole of the story (Thanks for that, Barney Stinson!), and this series seems like it's leaning into that. That's actually a story I'd be interested in seeing. Plus, they made Daniel a car salesman. Name ONE car salesman in pop culture who isn't The Asshole? Even Moesha's father did a heel turn there for that last season, where we found out he was actually the father of his "nephew".  Anyway, I'm down for a Johnny Lawrence redemption story.
So, I know nothing of the current state of hip hop, but apparently there's a dude named Vince Staples who seems to have a lot of haters. So many haters, in fact, that he set up a GoFundMe where he's asking those haters to raise $2 million for him. In return, he will simply GO AWAY. Yup, he said, he'll stop performing, doing interviews, all of it. He'll take his ball and go home. A lot of this is in response to recent negative reviews of his live performances,  He basically gives the audience an alternative: "Get off of my dick OR fund my lifestyle". So far, he's raised over $1500. To add to the campaign, he just released the song "Get The Fuck Off My Dick", to further drive home his point:

I've gotta say, I admire his business sense. He's taking "Fuck you, pay me!" to a whole new level.
Things You Might Have Missed This Week
Apparently Amazon Alexa-powered devices are laughing at their owners, and folks don't seem to know why. "First they laughed at the Socialists. And I did not speak out…"
The Oscars were this week, with a lot of fan favorites taking home awards, including The Shape of Water winning Best Director and Best Picture, Coco winning Best Animated Feature Film, and Get Out won Best Original Screenplay.
Following a recent domestic violence arrest, Heather Locklear is heading to rehab. If I know my Hollywood, Dr. Drew is talking to his people as we speak.
Box office wunderkind Black Panther could possibly top $1 BILLION worldwide today.
Tom Cruise may be in talks to play Green Lantern for DC/Warner Bros. So, I guess that means there'll be at least one scene of him running. After seeing the Mission Impossible: Fallout trailer, where he's just treated like a death-defying ragdoll, I'd pay to see CGI'd Tom Cruise slamming into shit. I don't hate this idea.
Wonder Woman director Patty Jenkins confirmed that Kristen Wiig has been cast as Cheetah for the sequel. I guess I'm just gonna have to trust Patty on this one…
In light of Marvel moving the Avengers: Infinity War release date up a week, from May 4th to April 27th, New Line Cinema has moved the Rampage release date up a week, from April 20th to April 13th. Gotta make sure The Rock gets all the ticket money has has coming to him!
Jon Favreau will be producing a live action Star Wars series for Disney's upcoming streaming service. He also apparently has a role in Solo: A Star Wars Story, which was news to me!
Vin Diesel has been cast in the Bloodshot movie, based on the Valiant Comics character. If you spend a lot of time online, you know that former Power Rangers actor Jason David Frank had been cast as the character for a web series, and it was pretty obvious he was using that to lobby for the big role. Folks might wanna stay out of is way for the next few days!
Bronson Pinchot has been cast in Netflix's Sabrina series, as the title character's principal. Sounds like he'll be more Principal Snyder than Mr. Belding, as he's described as a "constant thorn in her side".
An upcoming episode of Supernatural, called "Scoobynatural", will feature the Winchester brothers being sucked into a Scooby-Doo cartoon and teaming up with the Scooby Gang. I'm kinda surprised Warner Bros is giving this away for free instead of selling it from Warner Bros Home Entertainment.
There are reports that Barack and Michelle Obama are in talks for a production deal with Netflix. I…don't really know what to think about that. I mean, won't this void his membership in The X-Presidents? WILL HE BE MAKING AN X-PRESIDENTS SERIES?!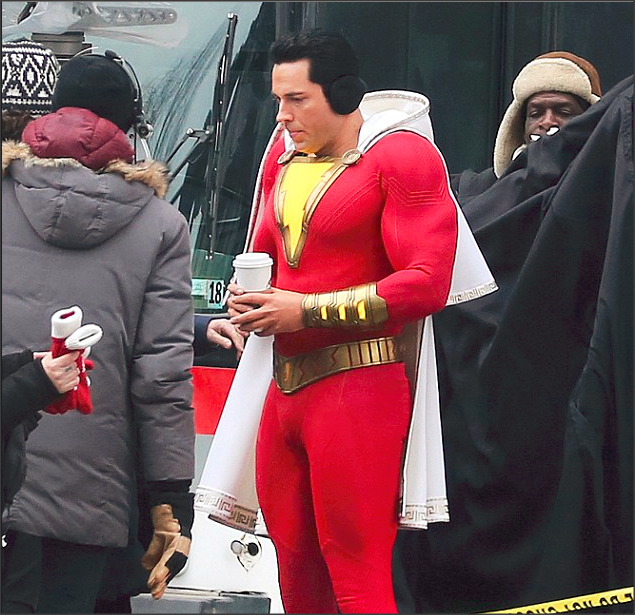 Here's a pic of Zachary Levi in his SHAZAM Captain Marvel costume. I guess it looks OK. I mean, I'm not about to lose my shit over SHAZAM until I see a trailer.
Speaking of ill-advised DC movie ideas, the rumored standalone Joker film will position the character as a failed comic from the 80s. Do you know how much you had to suck to bomb in the 80s? Was Joker losing gigs to Yakov Smirnoff?
Luke Cage season 2 will debut on June 22nd on Netflix, and it'll be interesting to see how the show is received in a post-Black Lightning/Black Panther world. Cage tends more to Lightning than Panther, with his street level heroics, but it seems like Lightning has achieved what Cage was trying to do in that first season. From what I've read, at least. Technically, I'm still on Daredevil season 2. Hopefully I catch up by this release date. Meanwhile, Jessica Jones season 2 debuted this week, and nobody"s saying shit about it. Are folks over MCUFlix (patent pending)?
This thing is depressing as Hell. Up until the 30-second mark, I thought, "Are they remaking Schindler's List?" I don't think Christopher Robin is for me. And when you think about it, this is just a socially-acceptable, family friendly Ted. I'll stick to the original recipe, thank you very much!
Why is every upcoming live action Disney movie set in some sort of 1930s dystopia?! What the Hell, Disney? Anyway, I don't remember the first Mary Poppins, so this thing didn't tug on any heartstrings for me. Your mileage may vary.
The Toys "R" Us situation has gotten more dire, as complete liquidation of their assets in the United States is now an option on the table – one that several creditors are hoping they'll choose. On Monday, we'll find out if Geoffrey is headed to the dog food factory.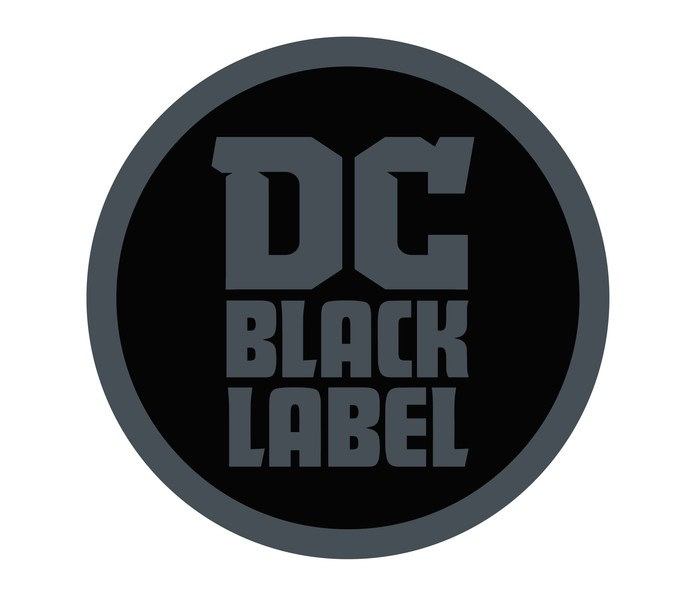 This week's I've got less of a "This blew my socks off!" and more of a "Hmm…This Could Be Interesting". You see, DC Comics announced the DC Black Label imprint, which will feature high-profile creators on outside-of-continuity stories about their biggest characters. Ultimately, and they make no bones about this, this is their quest for the next The Dark Knight Returns – the classic Frank Miller Batman story that changed the world of comics, for better or for worse. DC has always positioned themselves as a legacy publisher, which I've felt is sometimes to their detriment. After all, at times it seems they spend so much time reminding folks of where they've been that they don't focus enough on where they're going. This seems like a little bit of both. They're trying to make more timeless, evergreen stories that they can keep in print, and also get out into the book market as another channel of revenue. The titles and creators announced are kinda interesting, though. Let's take a closer look at the creative teams and synopses for the upcoming stories: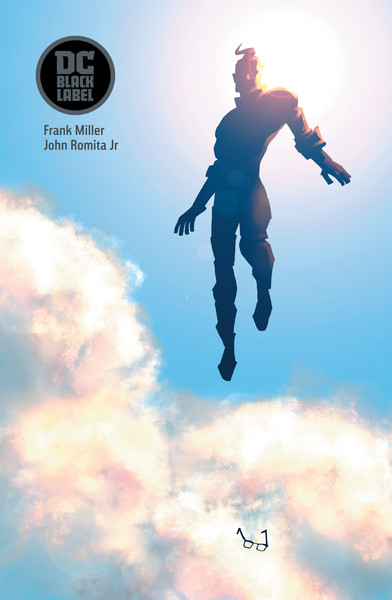 SUPERMAN: YEAR ONE from Frank Miller (THE DARK KNIGHT RETURNS, BATMAN: THE DARK KNIGHT: MASTER RACE) and John Romita Jr. (ALL-STAR BATMAN, SUPERMAN)
A groundbreaking, definitive treatment of Superman's classic origin story in honor of his 80th anniversary. This story details new revelations that reframe the Man of Steel's most famous milestones—from Kal-El's frantic exile from Krypton, to Clark Kent's childhood in Kansas, to his inevitable rise to become the most powerful and inspiring superhero of all time.
Will's Thoughts: Sounds like a pass for me. The teaser art is horrible, and John Romita Jr. hasn't really tried in a LONG time. Outside of Kick Ass, everything else he's done recently has been lazy, and Miller is batshit crazy these days. Plus, how many times do we have to get Superman's origin? That's gonna be a "No" for me, dawg.
BATMAN: LAST KNIGHT ON EARTH from Scott Snyder and Greg Capullo, the creative team behind DARK KNIGHTS: METAL
Batman wakes up in a desert. He doesn't know what year it is or how The Joker's head is alive in a jar beside him, but it's the beginning of a quest unlike anything the Dark Knight has undertaken before. In this strange future, villains are triumphant and society has liberated itself from the burden of ethical codes. Fighting to survive while in search of answers, Bruce Wayne uncovers the truth about his role in this new world—and begins the last Batman story ever told.
Will's Thoughts: I'm oddly intrigued. A lot of the problems I had with the Snyder and Capullo Batman run was their treatment of continuity. It'll be interesting to see what they can do without those shackles. And I'm sucker for "Last ____ Story Ever" tales.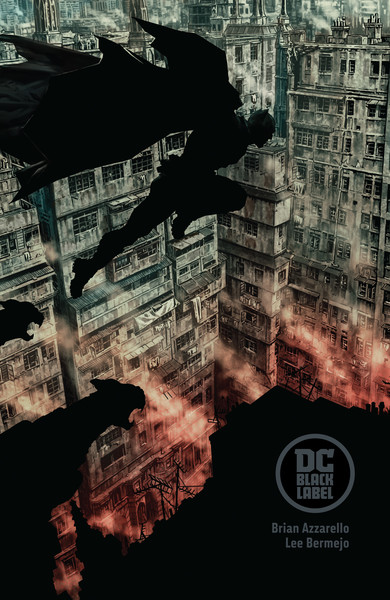 BATMAN: DAMNED from Brian Azzarello and Lee Bermejo, the creative team behind JOKER
On a deserted Gotham City bridge, a body is found. Whispers spread the news: Joker is dead. But is this a dream come true or a nightmare being born? Now Batman and DC's outlaw magician John Constantine must hunt the truth through a Gotham City hellscape. The city's supernatural recesses are laced with hints about a killer's identity, but the Dark Knight's descent into horror will test his sanity and the limits of rationality, as he must face a horror that doesn't wear a mask.
Will's Thoughts: Out of the two Batman stories launching with Black Label, this is probably the one I trust the most. I know what I'm getting from this creative team, based on their work on Joker and Lex Luthor: Man of Steel – both of which I loved. Azzarello "gets" Batman, while Bermejo's style is a treat that you don't get on a monthly book.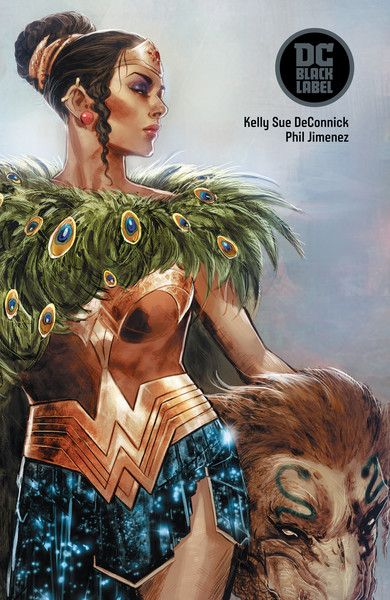 WONDER WOMAN HISTORIA: THE AMAZONS from Kelly Sue DeConnick (Bitch Planet) and Phil Jimenez (INFINITE CRISIS)
A Homeric epic of the lost history of the Amazons and Queen Hippolyta's rise to power. Featuring monsters and myths, this three-book saga spans history from the creation of the Amazons to the moment Steve Trevor washes up on the shores of Paradise Island, changing our world forever.
Will's Thoughts: I'm curious to see this, as it's DeConnick's first real work for DC. That said, I'm not sure I'm what you'd call a "DeConnick fan". I read Bitch Planet, and I was like "Yeah, I don't get intersectional feminism enough to appreciate this." I also don't love Wonder Woman, but I know Jimenez has a strong track record with the character. I'll check it out, but it's still an unknown to me at the moment.
WONDER WOMAN: DIANA'S DAUGHTER (working title) from Greg Rucka (WONDER WOMAN, BATWOMAN)
It's been 20 years since the world stopped looking to the skies for hope, help, and inspiration. Now the world keeps its eyes down, and the powers that have risen have every intention of keeping things that way. Amongst a scattered, broken resistance, a young woman seeks to reclaim what has been forgotten, and on the way will learn the truth about herself, her heritage, and her destiny.
Will's Thoughts: Rucka *gets* Wonder Woman – one of few creators from the past 25 years for which you could say that. I think they need to make sure he has the right artist here, but it sounds like an interesting concept. It's basically an origin story with a new backdrop. Even without knowing the artist, if I had to bet on one of the Woman Woman Black Label series, this would be the one. Hopefully they're trying to get J.G. Jones, so we get a reunion of the creative team behind the great Wonder Woman: The Hiketeia.
THE OTHER HISTORY OF THE DC UNIVERSE from John Ridley (12 Years a Slave, THE AMERICAN WAY)
A compelling literary series analyzing iconic DC moments and charting sociopolitical gains through the perspectives of DC Super Heroes who come from traditionally disenfranchised groups, including John Stewart, Extraño, Vixen, Supergirl, Katana and Rene Montoya, among others. At its core, the story focuses on the lives of those behind the costumes, and their endeavors to overcome real-world issues. It isn't about saving the world, it's about having the strength to simply be who you are.
Will's Thoughts: Out of all of the announced titles for the first wave, this is probably the one I'm most eager about. The story was teased over the weekend that DC in D.C. was taking place, and Ridley was present but couldn't provide any details. When it comes to the minority lens, Marvel tends to do a better job at this than DC, but I think they've got the right guy here to do it, especially if you've read his series The American Way. Looking at the list of characters, it almost feels like "One of these things is not like the others" with Supergirl there. I know she's an alien, but it'll be interesting to see how she's categorized as "disenfranchised". Anyway, this has the potential to be DC's own version of Marvels, which is just the kind of classic tale they're trying to create here.
While Marvel is busy with their "fresh start" to right the ship over there, DC is finally thinking outside the box and taking some risks. At a glance, sure it seems like, "Ugh, MORE Batman, another Superman origin, and a bunch of uncertain Wonder Woman books." On paper, I can see how it comes off that way. But DC is VERY protective of their continuity, so they've created a little corner where some industry stars can just go wild. I also think this is a more focused approach than DC's more recent imprint, Young Animal, where "Weird!" seems to be the only driving principle. DC has been making a lot of moves that have impressed me, and this is just another one to add to that list. I think DC Black Label shows a lot of promise, and that's why it had the West Week Ever.