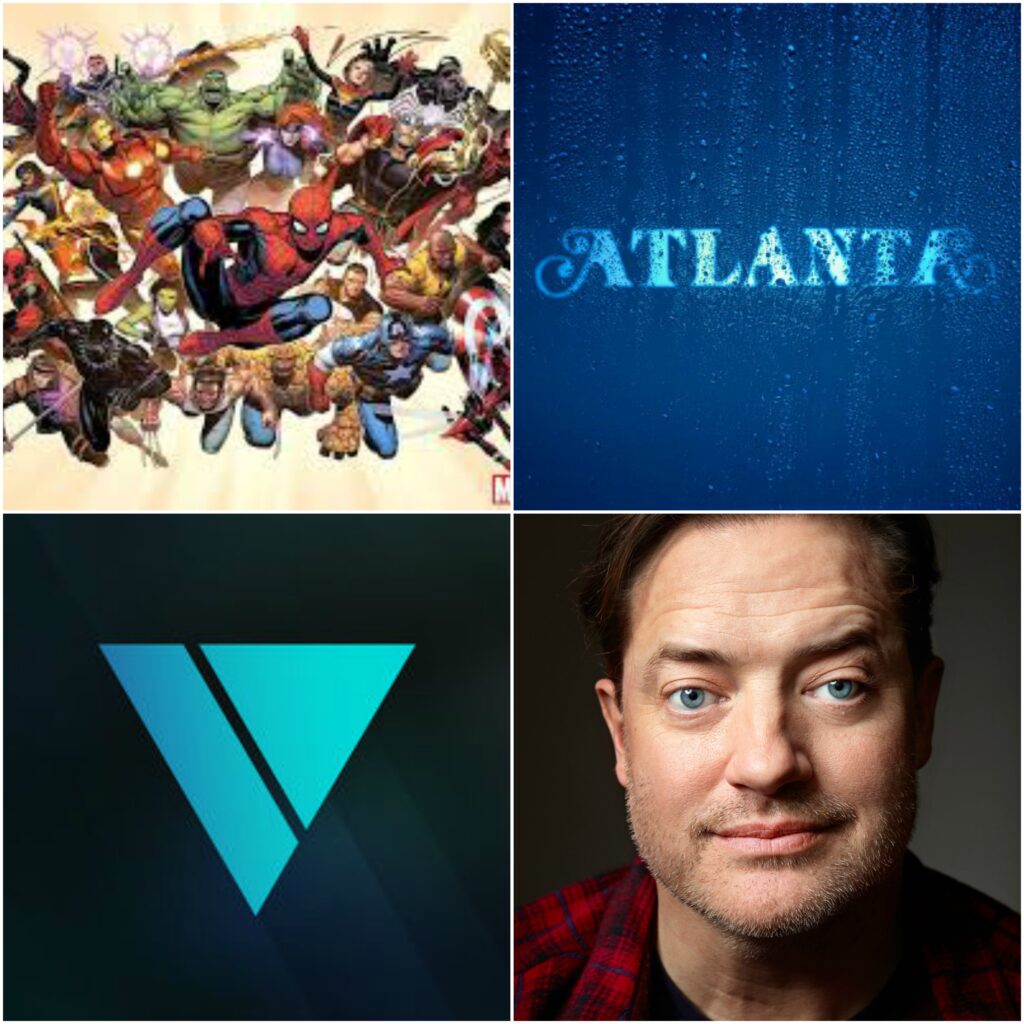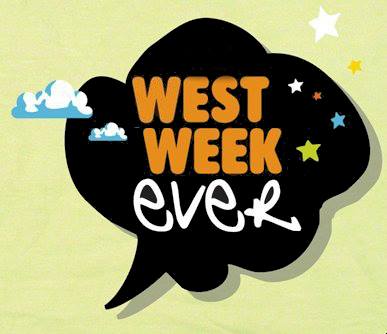 HarassmentWatch(TM)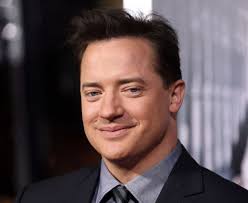 Brendan Fraser – So, first a correction: last week I said there'd been no Wang Dangler Hanky Panky (that would've been a great name for an early 90s Country song), but I was wrong. There was a GQ interview with Brendan Fraser that I didn't have the chance to read before I wrote the post, where he explained why he had "disappeared" from Hollywood. It turns out a former president of the Hollywood Foreign Press Association had grabbed his buttcheek and sort of fingered his taint, in a public situation much like what happened to Terry Crews. His reps demanded an apology from the HFPA, and he believes that's what led to his career downturn.
Ryan Seacrest – A few months ago, a former stylist accused Ryan Seacrest of sexual misconduct. Oddly enough, the investigation just ended, and he wasn't found guilty of any wrongdoing, but the woman still went public with the full account of what happened to her. E! says they're standing by her, and Seacrest must be Teflon, because this is sliding right off of him.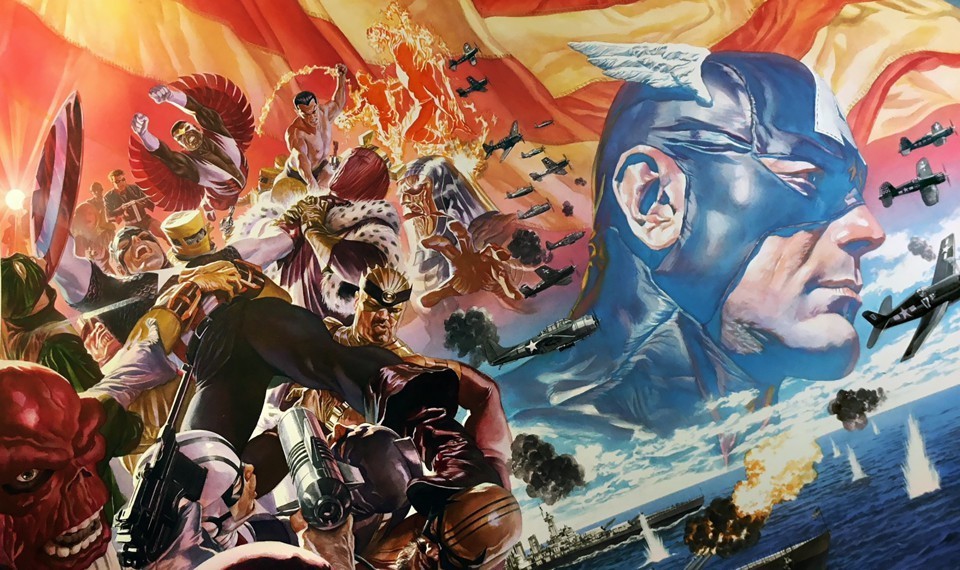 We're beginning to get more information on Marvel's big "fresh start", as Black Panther writer Ta-Nehisi Coates will add the Captain America comic to his workload. Anyone who thought that this was a return to the "old days" is wrong, because Coates is going to bring anything but an old fashioned approach to the character. That said, I can't say I'm excited because I find his Black Panther run boring as fuck. It's like watching paint dry. You came for the Vibranium and the jungle fights, but all you end up with is African political intrigue. Pass! It'll be interesting, though, to see how folks receive his Cap run. I mean, it was one thing when he was on Black Panther, but it's another thing for him to be writing the Star Spangled Champion of Freedom.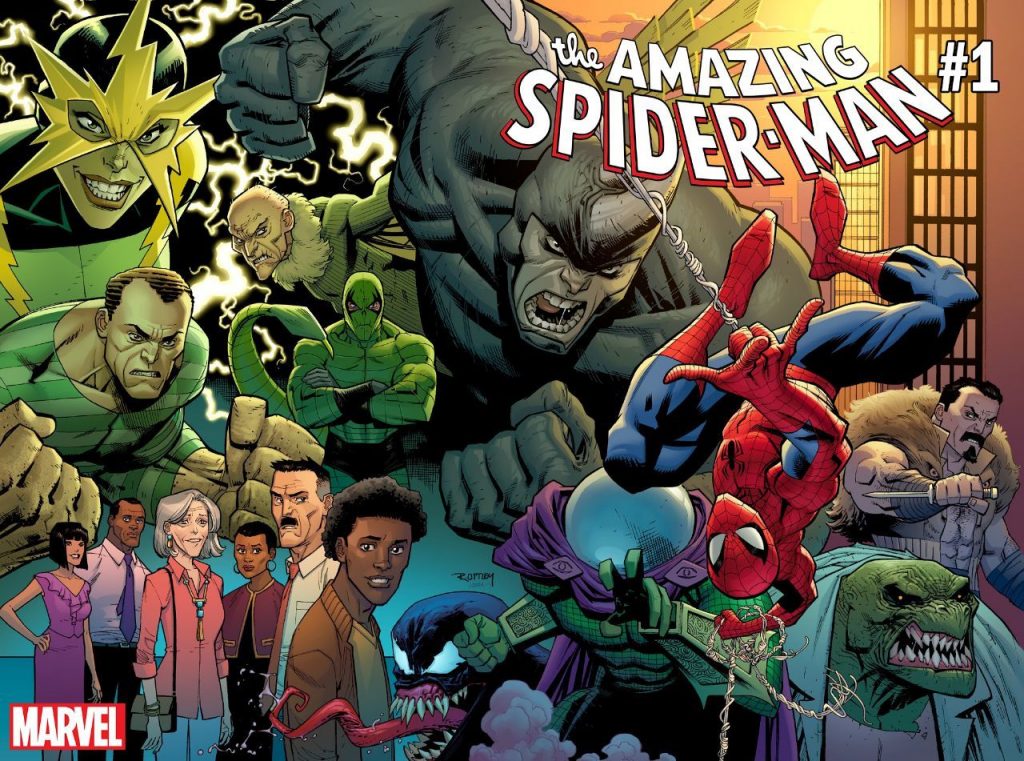 Meanwhile, former Captain America writer, Nick Spencer, is taking over Amazing Spider-Man once Dan Slott's ten-year run ends. And the crowd is butthurt! See, they still haven't gotten over Secret Empire, where Cap was basically turned into a sleeper Nazi agent. Fans need to realize that these are not their personal toys, and that things can be done with them that they might not have considered. I will admit that Secret Empire wasn't the greatest thing since sliced bread, but that's more in the execution and not the concept itself. You had people deriding it online who had never read a comic book. I felt the lead-up to the event, especially in the Sam Wilson: Captain America comic, was some of the best character work I'd read in years. It's just the execution of the event itself, marred by fan outcry, left me wanting. Anyway, those same folks feel like Spencer ought to be punished for not properly "landing the plane" instead of being "rewarded" with the main Spidey book. Spencer will be joined by Ryan Ottley on art, who's just coming off a LONG stint on Invincible. I think Ottley's style works, but it'll take me some getting used to.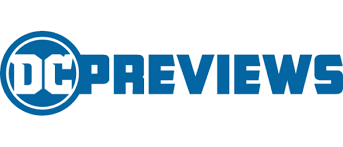 Meanwhile on the distribution side of comics, a sort of "White Flight" is taking place in the Previews catalog. You see, Previews is the "phone book" that retailers use every month to place their orders, and there's a hierarchy in how publishers are listed. Your "premiere publishers" are in the front of the book. This includes Marvel, DC, Image, and IDW, leaving all the small publishers in the back under simply "Comics & Graphic Novels". Or it did. A few years back, Marvel began to feel they weren't getting enough coverage in the catalog, so they introduced their own spinoff catalog, Marvel Previews, which is still published by Diamond, and comes free with the purchase of the main catalog. I knew this was a terrible precedent to set, and now that's coming true, as DC announced that in about 3 months, they'll be introducing DC Previews, which is their own standalone catalog for ordering their books – and it will come free with the purchase of Previews. So, now Previews is comprised of 4 books (the main catalog, Marvel Previews, DC Previews, and Adult Previews), but that made room up front in the catalog, so it was announced that BOOM! and Dynamite will now be promoted to "premiere" status in the front of the main catalog. But how long until we get Image Previews, huh? This is just a dumb concept all around.

Have I ever told y'all how much I hate YouTube? To me, it should be used for nothing but watching movie trailers, music videos, and old commercials. I only watch one or two shows, and when it comes to "YouTube personalities" and web series, I just don't get it. That's how I'm feeling about The Has Been, which is a new web series from every early Millennial's first crush, Amy Jo Johnson. Yes, the original Pink Ranger has a web series about an A-list actress, who started out on a children's TV show, who finds out she now has nothing and has to resort to going on the convention circuit. So, she's basically using cons as the backdrop for this show. Isn't that, basically, the same thing as Con Man – the other web series with Nathan Fillion and Alan Tudyk?
Sure, the whole thing is kinda tongue-in-cheek. I mean, AJJ was never A-list, not even in her Felicity days. But she has recently thrown herself into the convention world, with the help of her old TV beau, Jason David Frank. Still, the whole Hollywood Bitch Falls From Grace and has to Grovel to the "Little People" shtick has been done countless times. But here's where my issue with a lot of web series comes in: it's not really even a finished product. At this stage, it's an idea, with a trailer. The thing ends with "Help us get this made". So, she'll probably set up some crowdfunding thing, while she's basically amassing free footage from conventions, for which she's already being paid to attend. I don't really think that's fair. Anyway, YouTube is littered with vanity projects like this that go nowhere, and I'm not too swayed by the trailer. What say you?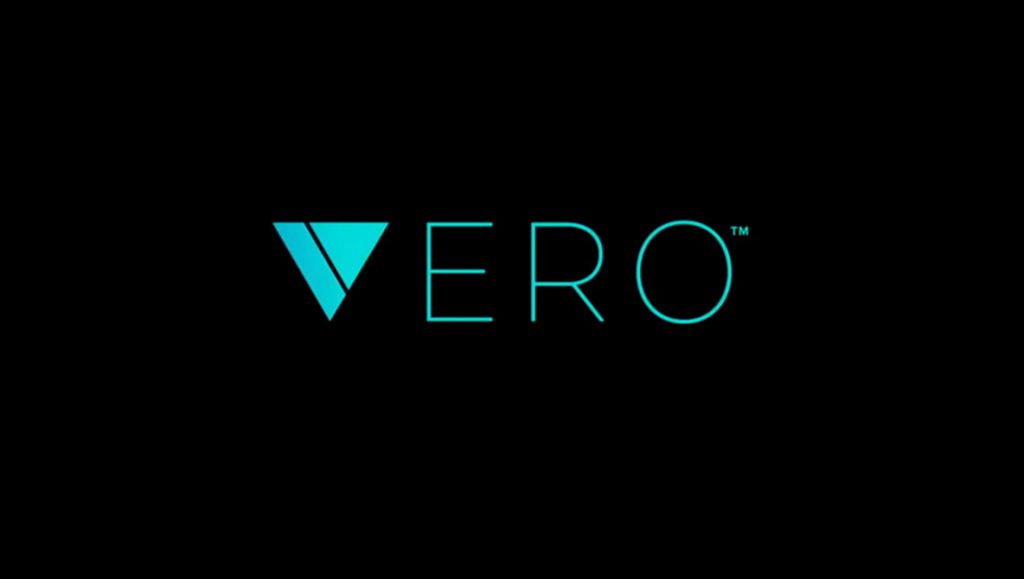 There's a new social network everyone's talking about called Vero. While it's been around since about 2016, its claim to fame is that it doesn't have any adds, so there's no data mining in the background, plus there's still a chonological timeline. It got a lot of attention last week, and it also helped that Chris Hardwick mentioned he had joined the network during Sunday's Talking Dead. It got SO much attention, actually, that the servers couldn't handle the demand, so you couldn't really do much with it until around Wednesday. One interesting aspect is that you can divide your audience into Close Friends, Friends, and Acquaintances. Silly ol' me, though, just put everyone down as "Friend" to make it easy. Still, if you wanted to talk shit about someone, you could just switch them to Acquaintance, and then send the message about them out to your Friends only. So, it's got a lot of Cyberbullying/backstabbing potential.
Of course, whenever there's something new, meant to be the "Twitter Killer" or "Instagram Killer", folks just kinda laugh and wonder when it'll peter out, like Ello and Mastodon did before it. Well, apparently the co-founder of Vero wasn't paying his workers or some shit, and folks got on their high horses to tell everybody that's why it's bad to use the app. Um, the PRESIDENT routinely didn't pay workers, and that didn't stop some of y'all for voting for him. So the guy used "slave labor". Most of y'all are reading this very post on a smartphone made in a sweatshop. My point is that you have to pick and choose your battles, and that you'll find horror stories for anything if you dare to pull back the curtain. If you wanna say that the Vero interface sucks, you can, because it does, but when you bring the other stuff into it, I feel it just sort of weakens your argument. Not a sermon, just a thought. Anyway, I expect to be done with Vero by Easter unless something amazing comes along and gives it a shot in the arm. If you wanna find me, just look for William Bruce West on there!
Things You Might Have Missed This Week

We got another teaser for Youtube Red's Karate Kid spinoff, Cobra Kai, and just like with the first one, I'm left asking "…why?"
Because Marvel loves us, and only wants good things for us, Avengers: Infinity War's release date has been moved up a week to April 27th.
Snootchie Bootchies! We almost lost Kevin Smith, as he suffered a massive heart attack during a stand-up special he was filming on Sunday.
Random aside: am I the only one not feeling A Wrinkle In Time? Nothing about its marketing campaign makes me wanna see that movie. It makes me wanna read the books, but not see the movie. I think it's Oprah. She's just taking me out of the whole thing. And let's hear it for Mindy Kaling's agent, who somehow got her in the film, even though she manages to look out of place in a world where everything is meant to look out of place…
ABC is doing a stealth release of Alec Baldwin's new talk show, Sundays with Alec Baldwin, this Sunday after the Oscars. It's based on his podcast, Here's the Thing with Alec Baldwin, which I used to love until I somehow forgot it existed. No, seriously, I think the WNYC site stopped posting them or something. Anyway, his first guests will be Jerry Seinfeld and Kate McKinnon.
Speaking of the ladies of Saturday Night Live, apparently Kristen Wiig is in talks to play the villain Cheetah in the Wonder Woman sequel. OK, so now we're at the point where those fabled monkeys with typewriters are coming up with the DCEU's ideas now, huh?
I only know one person who watches this show, and I'm about 98% sure he doesn't even know I have a blog, but he would be happy to know that The Magicians has been renewed for season 4 on Syfy
We got our first teaser for Ralph Breaks The Internet: Wreck-It Ralph 2. Yeah, never saw the first one. I do, however, think Wreck-It Ralph would be a great porn franchise, where a guy named Ralph just WRECKS that…well, you get the picture.
There's a rumor that Time Warner is interested in selling off Warner Bros and DC Comics if their merger with AT&T doesn't go through. Disney might as well just swoop in a buy it. They own everything else already…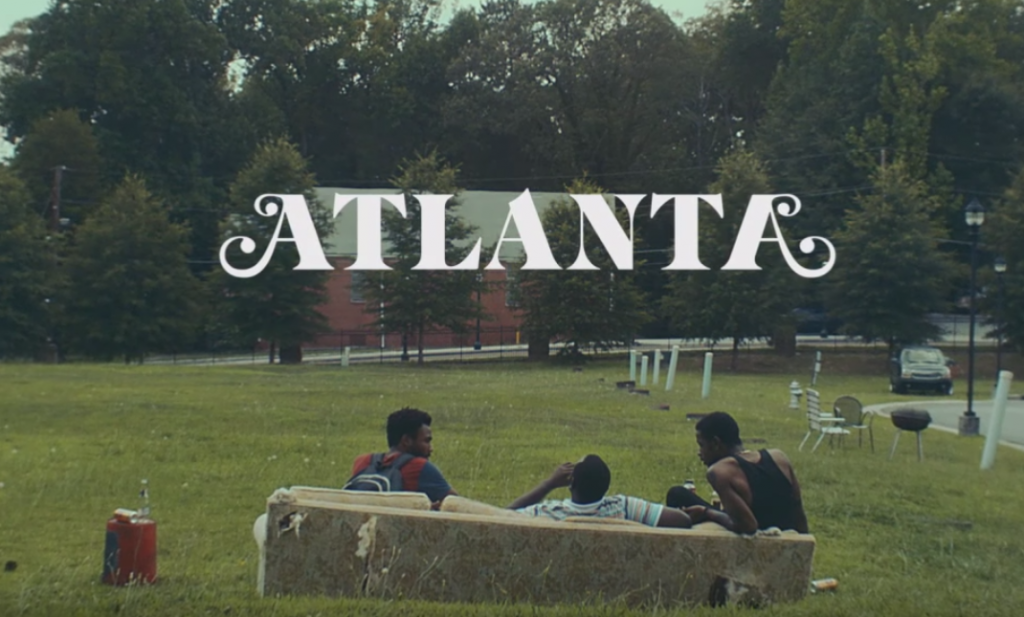 Donald's Glover's Atlanta came back last night, and it was just as great as I remembered it. While engaging, there's this underlying discomfort about it. Remember how The Office used to get when Michael would say something more cringeworthy than funny and you just had to sit in the discomfort? It's sort of like that, where I kinda feel like someone's about to get shot any second, even though it's supposedly a "comedy". The entire first season finale made me feel that way, even though everyone made it out unscathed. Can't say the same about the second season premiere, though, 'cause there was definitely some shooting. Still, I think we can say that Glover has created a masterpiece, which could be to his detriment.
You see, a New Yorker article on Glover went up this week, and man was it a doozy. He's kinda hit his John Lennon "We're more popular than Jesus" phase, though he's not exactly talking out of his ass. To hear his process, and his general philosophy on where the world is, and where it's going, it's both intriguing and frightening. If he were any other person, I might say he needs to be on suicide watch. I only trust that he knows what he's doing, and can handle his shit. All that aside, whatever he's going through, he's channeling it into his work, which has given us some damn fine television. So, with that in mind, Atlanta had the West Week Ever.