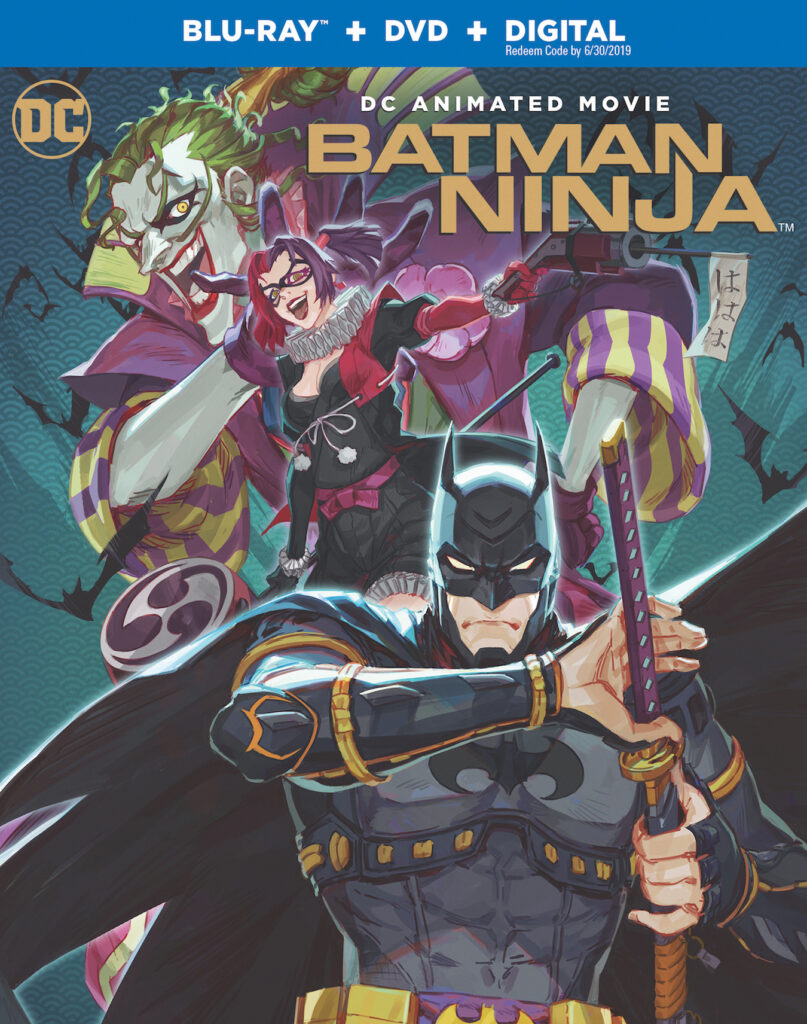 Since enjoying Batman: Gotham By Gaslight last month, I think it's safe to say that I'm back on the Warner Bros Home Entertainment bandwagon. A lot of us saw the teaser for Batman Ninja a few months back, but now we've got more information on this upcoming release:
Batman Ninja takes a journey across the ages as Gorilla Grodd's time displacement machine transports many of Batman's worst enemies to feudal Japan – along with the Dark Knight and a few of his allies. The villains take over the forms of the feudal lords that rule the divided land, with the Joker taking the lead among the warring factions. As his traditional high-tech weaponry is exhausted almost immediately, Batman must rely on his intellect and his allies – including Catwoman and the extended Bat-family – to restore order to the land, and return to present-day Gotham City.
Sounds pretty cool, right? Oh, you're saying you missed the trailer when it was circulating? Well, let me fix that for ya:
When I first heard of the project, I thought it was just some Elseworlds movie, focusing on a feudal-era Batman. To learn that it's the present-day Bat Family, transported back to feudal Japan, who must now learn how to survive in another time, well I can't wait to see how this turns out! The fact that it features the voice talents of Will Friedle, Tara Strong, and Tom Kenny is just icing on the cake.
Originally produced by Warner Bros Japan, Batman Ninja was written by Gurren Lagann's Kazuki Nakashima, the character designs were done by Takashi Okazaki, of Afro Samurai fame, while the film was directed by Jumpei Mizusaki, who's probably best known for the opening animation of JoJo's Bizarre Adventure. The script was then rewritten into an English language adaptation by Leo Chu and Eric Garcia.
Batman Ninja hits digital on April 24th, 2018. For you physical media lovers (like myself), it'll be on DVD and Blu-ray on May 8th, 2018.