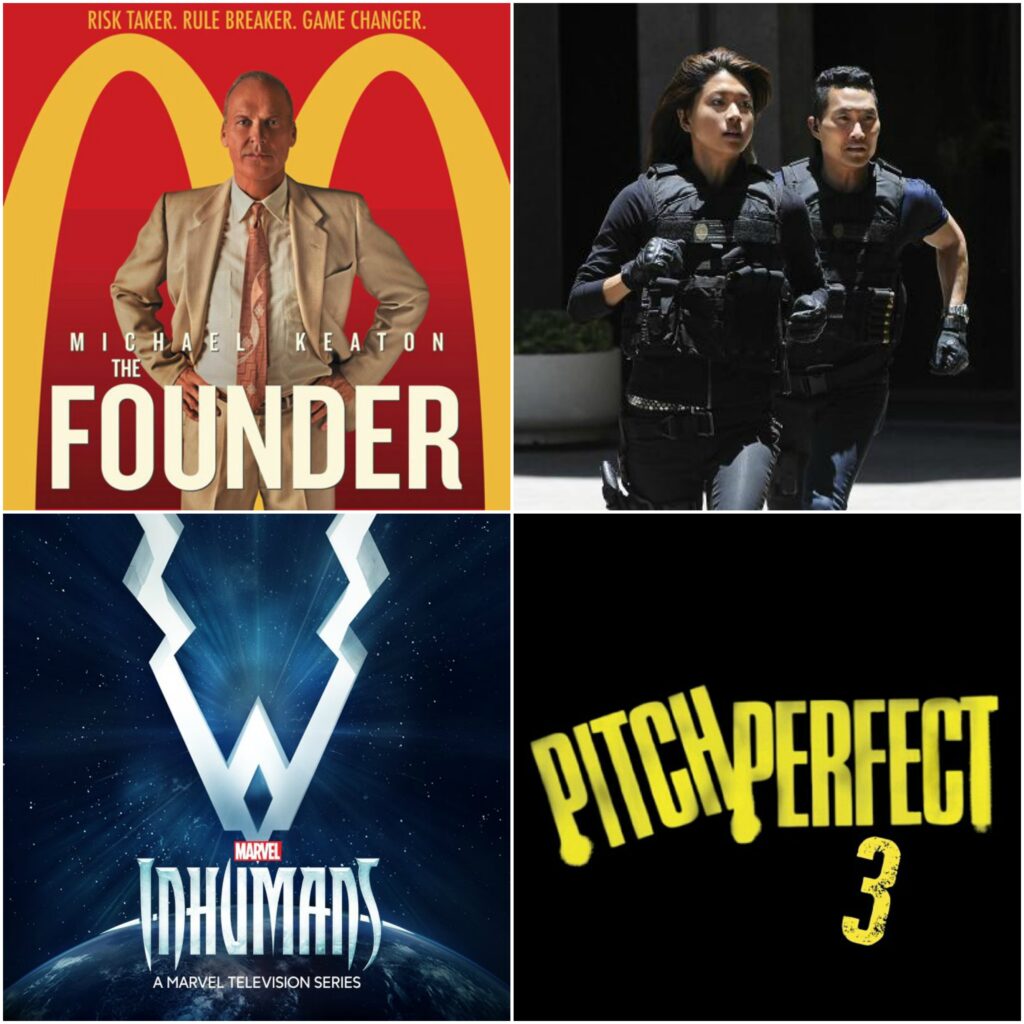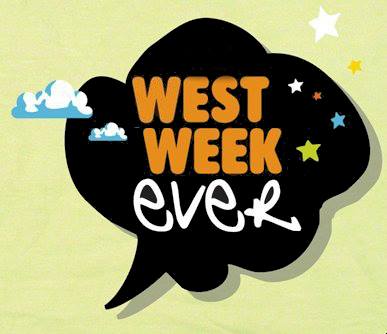 I took last week off, but I hope y'all had a great 4th of July weekend. Life's still kinda kicking my ass, so this'll be an abridged edition this week.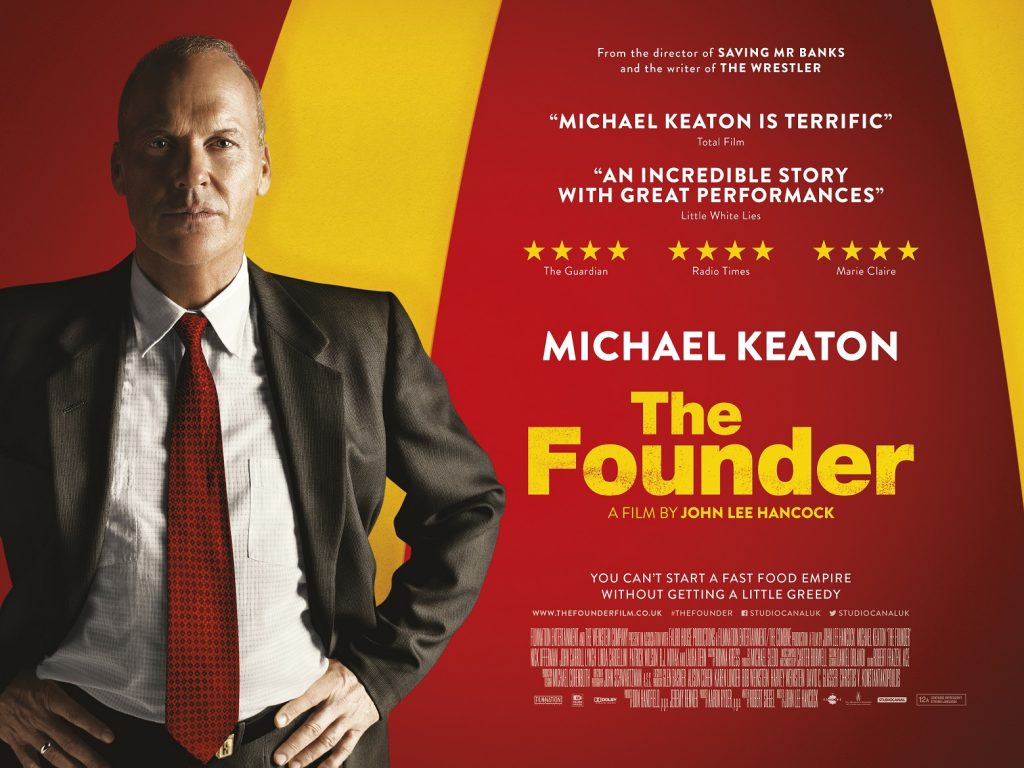 I finally got around to watching a movie! It's been on my list since I first heard it was in pre-production, and I'm amazed it took me this long to watch it, considering my love for the source material. The Founder stars Michael Keaton as Ray Kroc, the "founder" of McDonald's who really just stole the concept from the McDonald Brothers. A down-on-his-luck shake machine salesman, Kroc happens upon the fledgling McDonald's restaurant in Southern California. Knowing a good thing when he saw it, he pretty much insisted on becoming a part of the operation, mainly focused on franchising the business. And that's when things get interesting. I LOVE McDonald's. You can hate me all you want, but like Jim Gaffigan says, "Everyone has their own McDonald's". Mine just happens to be the actual company. I don't know enough about the history of the company to know how factual an account the movie was, but it was sure damn entertaining. Keaton is amazing in it, and I feel like anyone would enjoy the movie even if they think they don't give a rat's ass about McDonald's as a company. I highly recommend this film.
We finally got our first trailer for Marvel's Inhumans, and now I realize why they were so hesitant to release it. MY GOD THIS LOOKS TERRIBLE! It looks like Into The Badlands – a show that I hate because people fawn over it when it looks like something that would've aired after Xena on Saturday afternoons 20 year ago. Yeah, I even told one of the Badlands creators that when he confronted me over my "appraisal" on Twitter. Badlands is a bad show, but it gets "diversity points", so folks give it a pass. This show doesn't even get diversity right, so it's really just a shitshow in the making. I hate hate HATE that this is considered an official part of the MCU, even if it's just a part of the never-referenced TV wing. Anyway, this trainwreck debuts in IMAX on September 1st, but will officially air on ABC beginning September 22nd.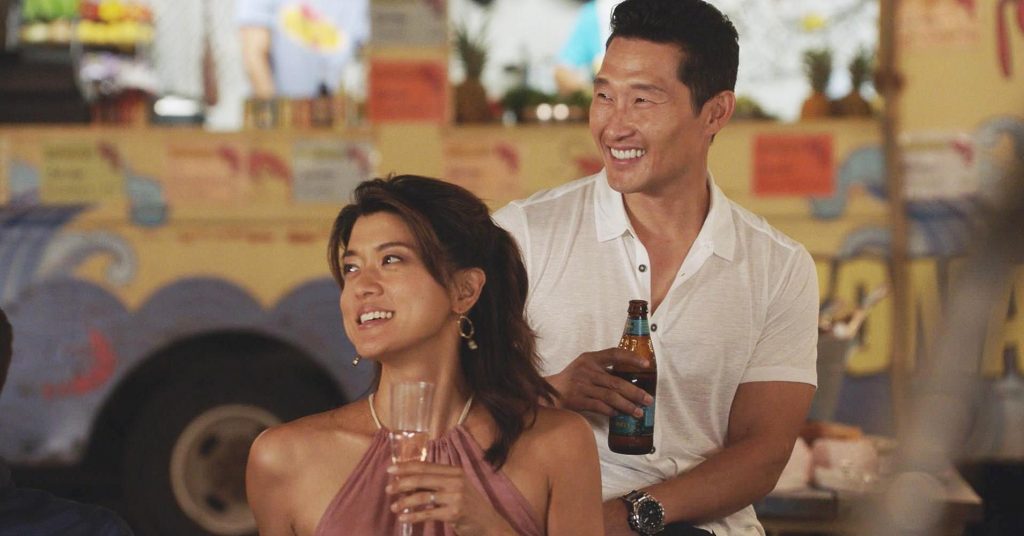 Speaking of diversity points, CBS lost all of theirs when they let the Asians go from Hawaii Five-O last weekend. Daniel Dae Kim and Grace Park both left the show after salary negotiations broke down as they requested pay equal to their costars. I've never seen more than 15 minutes of that show, but I know the dude from Lost seemed pretty important to things. He was basically the White guys' interpreter to all things native. CBS has claimed that they offered them sizable increases, which weren't deemed acceptable to Park and Kim. Now the Five-O showrunner, Peter Lenkov, is now joining the side of the network, saying that CBS made "generous offers" to the stars, yet they decided not to renew their contracts.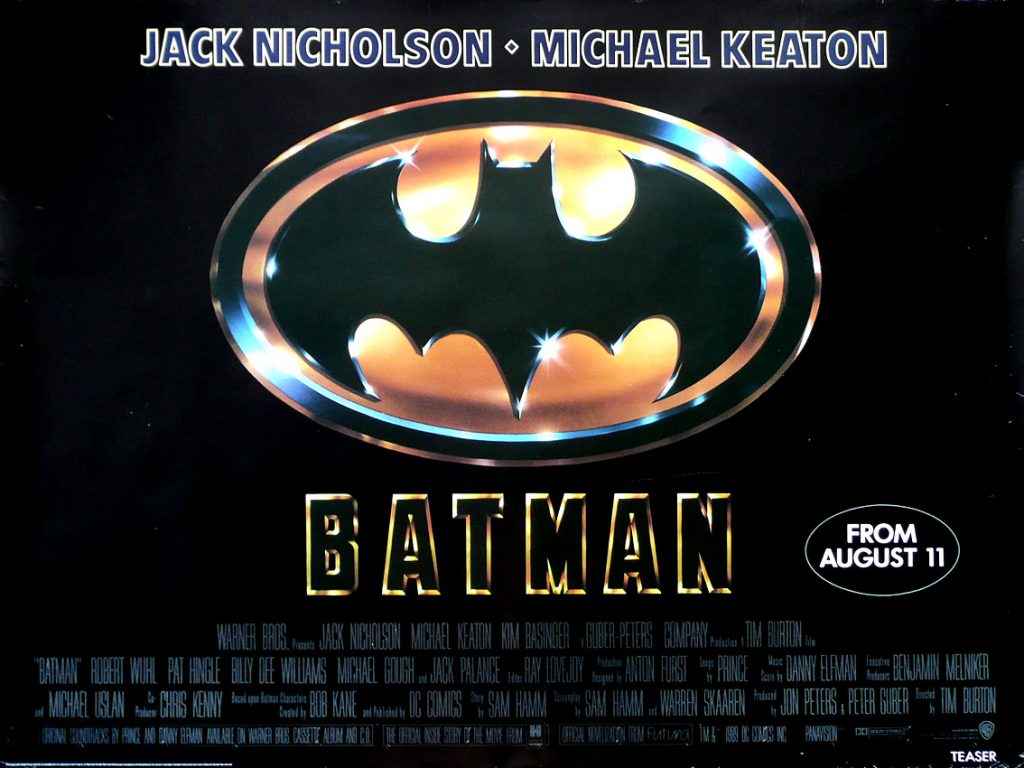 This has turned into a discussion of race in Hollywood and how things still aren't equal across the board. I'm a big fan of billing. Billing is important, and should go to the most well-known star. It's the reason all the '89 Batman posters say "Jack Nicholson" first. Dude was a bigger star. Now, I didn't watch Lost and I didn't watch Battlestar Galactica, but I still recognize Kim and Park from those shows. Maybe it's just because I'm a geek and folks were always talking about those shows. The show's star, Alex O'Loughlin? I can't name a thing he's been in. Don't know that dude from Adam. And the other lead? James Caan's kid? Whatever. Y'all mean you couldn't pony up the cash to keep Lost Dude and Battlestar Girl? We're not talking about big names here so, unless there was a favored nations clause where O'Loughlin would have to get a raise if they got raises, thereby thwarting the whole "equality" thing, I don't see what the problem was. As has been pointed out, all O'Loughlin and Caan had to do was stand in solidarity with their costars and this would've been a non-issue. Word on the street it O'Loughlin is quitting at the end of the season anyway, so it's not like we're talking another 5 years here. He couldn't keep his ego in check for a season? Nah, for too many folks, as long as they've got theirs, they don't care if you've got yours.
We also got a trailer for Pitch Perfect 3, forcing me to reiterate that NOT EVERYTHING NEEDS TO BE A TRILOGY. I know everyone involved likes money, but sometimes there are natural, built-in ends to things. That thing was a 2-movie franchise and that's it. Don't forget – I lived that life. I was in the same competition the Bellas won in the first film (we came in 2nd), and I experienced the aca-graduation blues that the girls experienced in the second film. That's pretty much it. There's nowhere else to go. I mean, sure there are some random outlier outcomes. One of my groupmates is a hit producer in Asia now. Another is a pretty big pop star in Hong Kong. The rest of us? Dead-end jobs and bills. I used to occasionally do karaoke, but even that got to be too depressing. That shit is fun while it lasts, and then you've got to move on. So, in that vein, I can understand the plot of the 3rd movie, with the girls wanting to have one last hurrah, but I don't really understand the concept of putting them on a USO tour. Is that something the troops wanna see? Has Pentatonix been dropped into the theater of war? It just seems kinda farfetched to me, and I was fine with how things were left in the last movie. Sure, I'll see it, but it won't be in a theater.
Things You Might Have Missed This Week
Hide grandma's wallet – QVC is buying out Home Shopping Network.
After 3 seasons, The Carmichael Show has been canceled by NBC. I really wish someone else would snatch it up, as it's a smart show
Netflix has renewed Dear, White People for a 2nd season. Meanwhile, they canceled Girlboss after one season. Reed Hastings giveth and he taketh away.
Speaking of Netflix, hearing the cries of fans, Sense8 will officially conclude with a 2-hour finale special
Netflix also renewed one of my favorite original shows, F is For Family, for a 3rd season.
Apparently a series based on the popular Step Up film series, called Step Up: High Water, will premiere on YouTube Red, where absolutely NOBODY is gonna watch it.
Fuller House season 3 will coincidentally premiere on the 30th anniversary of Full House, September 22nd.
Make your vacations weird again, as Cirque du Soleil has purchased Blue Man Group.
Patton Oswalt is engaged to 80s actress Meredith Salenger. Ya know, the same Patton whose wife died last year. I guess we all grieve in our own ways…
Lack of interest brought down The House, which bombed at the box office last weekend. It was reportedly Will Ferrell's lowest live-action opening for a major studio.
Nick Fury will reportedly be making his MCU return in 2019's Captain Marvel
HBO is reportedly getting the True Detective band back together, with a 3rd season to star Mahershala Ali
Nixing speculation that she was still up for the White House Press Secretary job, Kimberly Guilfoyle has reupped her contract with Fox News
Rob Lowe and his sons will chase the supernatural in The Lowe Files, and I literally cannot wait.
New game show, Snap Decision, premieres August 7th. Hosted by David Allen Grier, the show breaks precedent because it will debut on GSN and in syndication on the same date.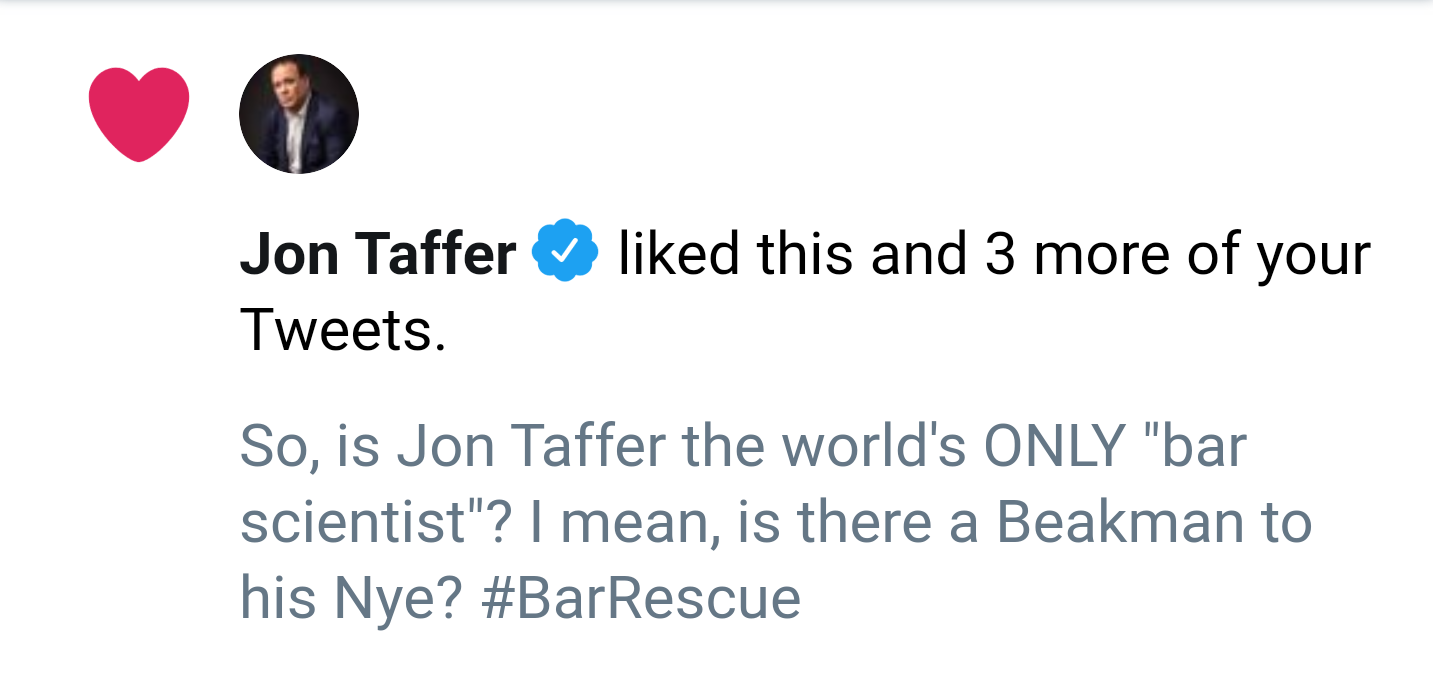 The world's leading (and only) bar scientist favorited my tweet this week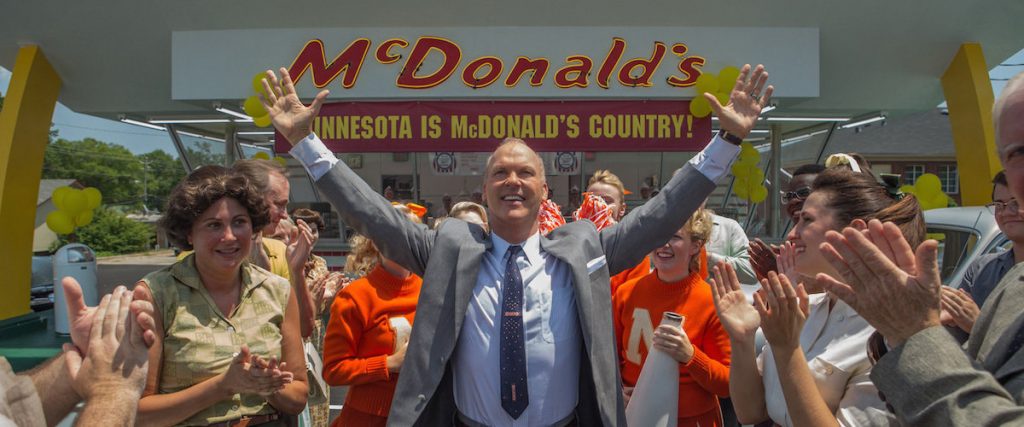 We're gonna do something different here this week. Usually, if you've been paying attention to the week's news, you can at least try to figure out who or what had the best week. Some weeks it's harder to choose something than others. Then I remembered, "Will, this is YOUR site." After all, this is all pop culture through my lens, so it's my rules. So, sometimes I might choose something that meant a lot to me that week, while you were none the wiser. But I bring it up on the site so that we're all on the same page. And that's the kind of pick I have this week.
After watching The Founder, I was left thinking, "Michael Keaton is a goddamn national treasure". After watching Spider-Man: Homecoming last night (yeah, we'll talk about it next week, when more of y'all have had a chance to see it), I was thinking "Why have we been sleeping on Keaton the past 20 years?" I mean, with the exception of The Other Guys, I honestly hadn't seen a Michael Keaton movie since probably Batman Returns, and yet Birdman is the one considered his "comeback vehicle". In The Founder, he really made you feel for a traveling salesman who was at the end of his rope. After a string of laughable failures, he finally found something to which he could hitch his wagon: McDonald's. And while he also had to prove this to everyone in his sphere of orbit, most importantly he had to prove this to himself. He really needed a win, and Keaton did such a great job conveying that.
In Homecoming, Keaton plays Adrian Toomes, better known as the Vulture (though he's never called that by name in the film). Not unlike Alfred Molina's Dr. Octopus, he's something of a sympathetic villain. Were it not for the fact that comic book franchises deal in the good/bad binary, you could almost relate to him and understand where he's coming from. He's a modern-day working class guy who feels ignored by the fat cats up on high. He doesn't have evil goals. He simply wants to provide for his family, and he has a code of honor that dictates he must do whatever it takes to make good on that promise. I felt that Keaton did a great job expressing the plight of the working man. Sure, he got to utter some cheesy villain dialogue, but that simply comes with the territory. If you stopped for a minute, and ignored the fact that Spider-Man HAS to win, you realize that Toomes is actually kind of on to something. Again, though, I'll get into more Homecoming thoughts next week.
My pal Chad pretty much swears by Michael Keaton as his favorite actor – a lot of that having to do with his immense love of 1989's Batman. I've gotta say, I was never a huge fan of Keaton's Batman, and when Chad would laud Keaton's praises, I wasn't really seeing it. I see it now, though. I have seen the light and I am healed! Dear Hollywood, more Michael Keaton, please! He pretty much impressed me on two different cinematic fronts this week, and that's why Michael Keaton had the West Week Ever.