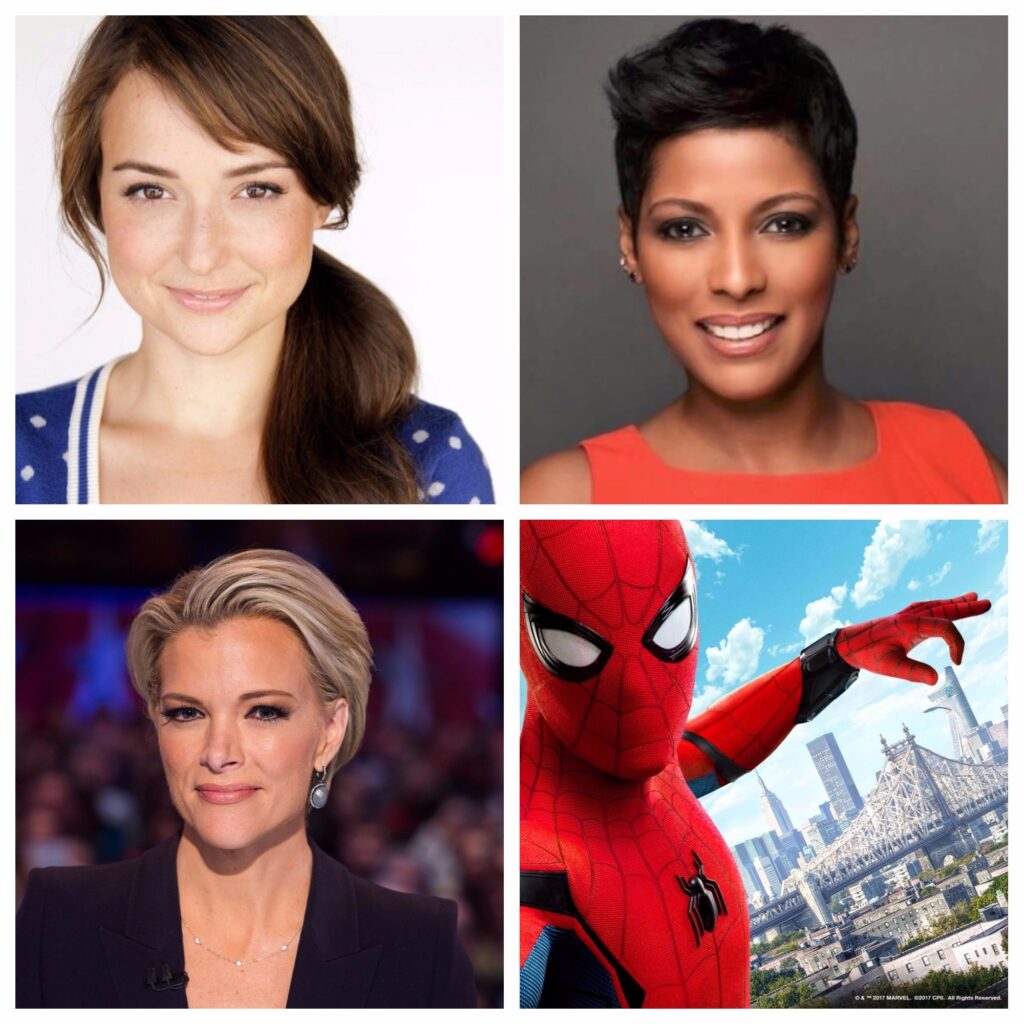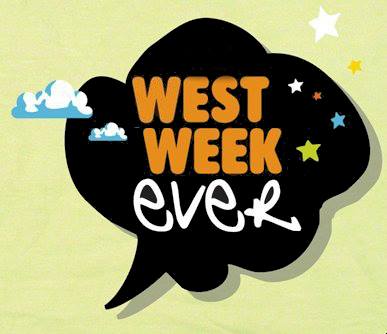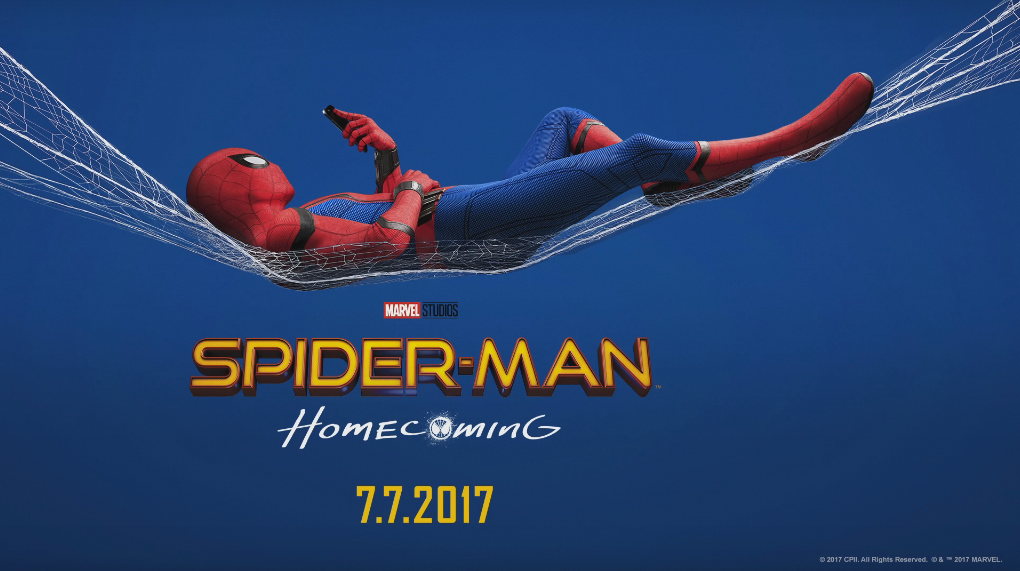 So, I saw Spider-Man: Homecoming. Unlike most of you, I didn't love it. I really liked it, but didn't love it. Part of the issue stems from the legacy of Spider-Man films. I kinda hate how every star has delivered a great performance as Spider-Man, yet the minute the roll is recast, fans with short memories start saying the last guy was "shit". People love ragging on Tobey Maguire, especially after Spider-Man 3, but he was really good in those first two movies. There's a Spider-Man for every generation, and he was the Spider-Man we needed in 2002. Sure, he wouldn't work so well now, but to compare his movies to Homecoming is basically apples to oranges. I also kinda hate when people say "They finally got Spider-Man right!" Um, Tobey already got him right. Andrew Garfield, in his own way, got him right. And Holland is getting him right. For now. They've all brought something special and unique to the table, and I think it's unfair to discount that because there's some new, shiny thing to take your attention.
All that's to say that I liked Homecoming, but it didn't really offer anything new to me. I felt the same wide-eyed wonder seeing Holland do the ferry rescue as I did when Maguire did the same thing with the train in Spider-Man 2. Some might call that an homage, but it just felt…familiar.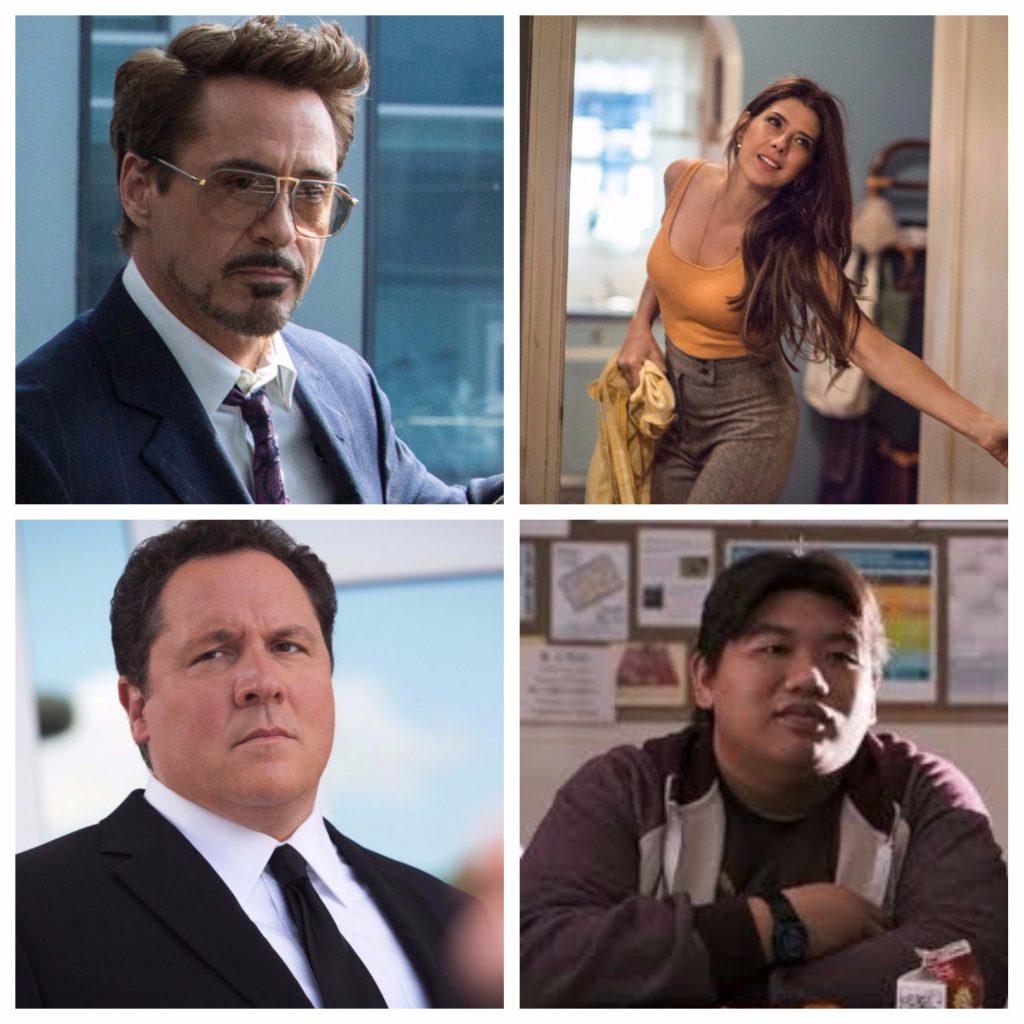 What did I love? I loved Tony being there. I felt like there was just enough Tony Stark without the film becoming Iron Man 3.5. It's always good to see Happy, and this movie did more with him than most of the Iron Man films ever did. I especially love movie Happy since comic Happy is no longer with us (sad trombone). I loved sexy, younger Aunt May, but I've loved Marisa Tomei ever since she filled out her college application wrong and ended up at that Black college. I loved the running joke of all the guys commenting on how hot she was. It's a new concept for May, but it works. I loved the Miles Morales Easter egg (I won't spoil it here if you didn't catch it). I loved Not-Ganke (For those not in the know, Ganke is the name of Miles Morales Spider-Man's best friend, who looks EXACTLY like actor Jacob Batalon), even if I don't know why they insisted on calling him "Ned Leeds". I loved that Damage Control was officially revealed. Keaton was great, even if he's not an Adrian Toomes that I recognize. The Liz Allen swerve was cool, 'cause I really didn't see that coming.
OK, now for the things I didn't like. They introduced a good swath of Spidey's rogue (Mac Gargan, Shocker), all at once as Vulture's gang, only to be relegated to ancillary characters and henchmen. I know the MCU has a "Villain Problem" of wasting their villains, but this just takes the cake.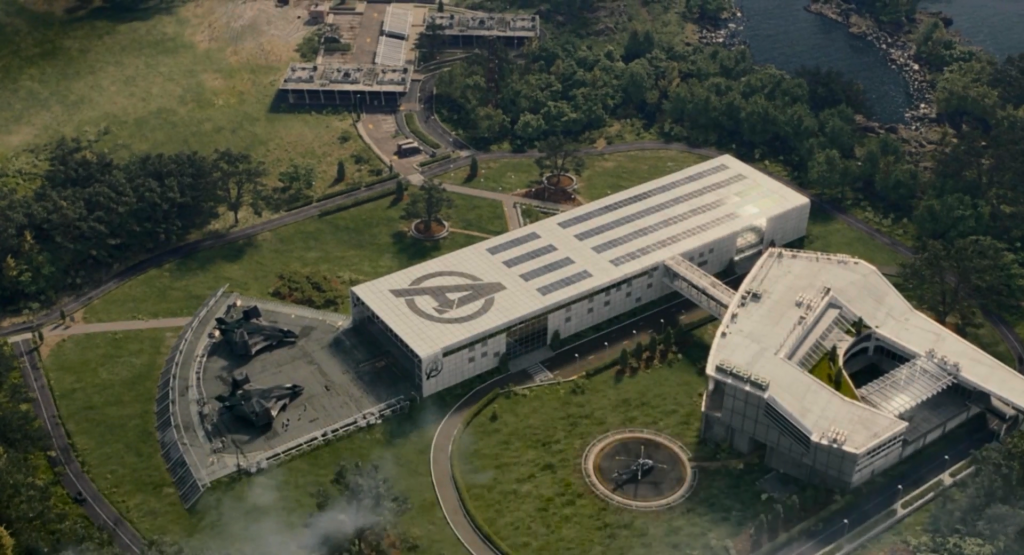 Now, this is gonna sound stupid, but I spent a good amount of time trying to reconcile the MCU timeline in my head. The movie starts immediately after Avengers, jumps 8 years to Captain America: Civil War, and then to the present day, which is shortly after the airport battle where Spidey debuted. Now, a big part of Act 3 is the fact that Vulture wants to steal a bunch of Avengers/Stark Tech on Moving Day – when everything was being moved from Avengers Tower to the upstate facility. Now, Tony's rich, so it's not like he can't own multiple properties, but why is Moving Day happening NOW? I mean, the upstate facility debuted at the end of Age of Ultron, we saw it again in Ant-Man, and everyone seemed to be pretty moved in by Civil War. So, why the delay in moving everything up there? Does Homecoming maybe not take place when we think it does? Well, we know it's post-Civil War because Cap's hilariously referred to as a war criminal by gym teacher Hannibal Buress. If it were just a thrown away reference, I wouldn't care, but the whole final action piece is based on this Moving Day concept. Anyway, I think it's fair to say I probably wasn't in the right headspace for this movie if that's where my brain was going.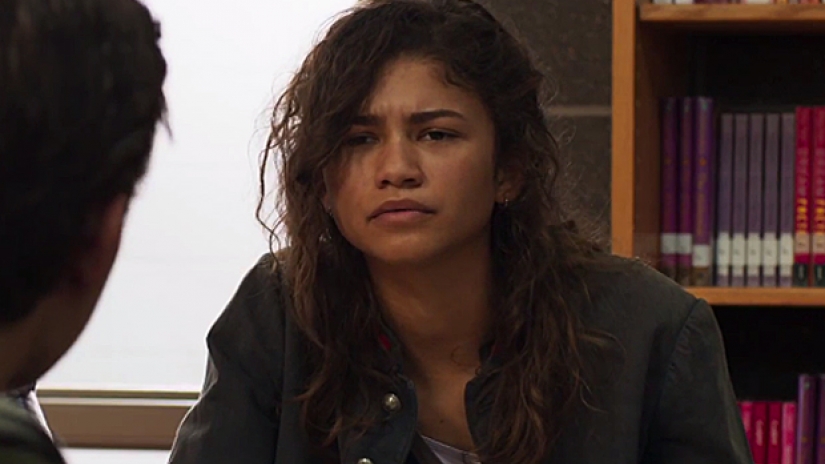 Oh, and the thing I hated most: that effing MJ reveal! First of all, it accomplished nothing. It was corny, and it was executed just as poorly as when The Dark Knight Rises did it. Secondly, at the end of the day, her name is MICHELLE, not MARY. You can call her "MJ", but that does not make her Mary Jane. And to be honest, the movie would've been fine without her character. While she was funny, it seems like she was woven into the movie solely to make that hamfisted name reveal at the end.
Anyway, I'm sure I'll watch this movie a bunch more once it hits the premium channels, but I just didn't fall in love with it as much as a lot of you did. I'm really sorry about that, too, 'cause I really wanted to love it. Something just didn't work for me entirely, and I can't put my finger on it exactly.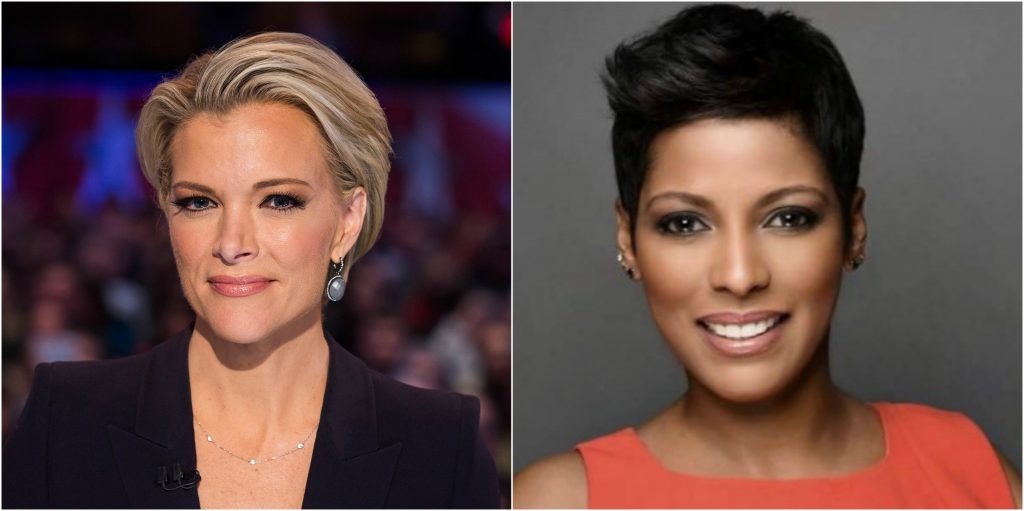 Things were heating up in the news world this week. Back when NBC announced they had hired Megyn Kelly from Fox News, Today co-anchor Tamron Hall abruptly quit, reportedly because her contract was about to expire. Industry insiders, however, believe it was because it was rumored that Kelly would be given the third hour of Today – where Hall was currently the co-anchor of Today's Take. Well, that's somewhat true, as this week it was revealed that Kelly's show will premiere September 25th, and will feature a live studio audience, like a traditional talk show. It will, in fact, occupy the third hour of Today, sandwiched between the regular Today and the Kathie Lee & Hoda hour of Today. Not to be outdone, it was also announced that Tamron Hall is developing a daytime talk show with Weinstein Television. It's also believed that, in several major markets, this talk show will go head to head with Kelly's daytime show. Now the race is on to see which one of them earns the coveted "Fake News" label first!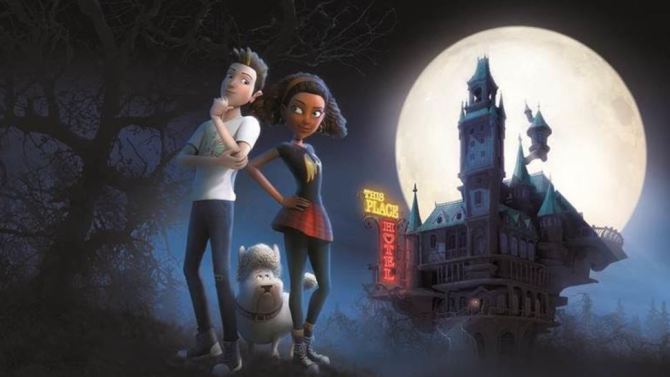 In other television news, CBS announced an upcoming animated special called Michael Jackson's Halloween, which sounds kinda sketchy. Apparently, it's about two Millennials (there's THAT buzzword), which is basically to say "two shits too young to appreciate the King of Pop's music". Anyway, they meet at a party, end up at a weird hotel, and crazy stuff happens – all capped off by a dance number by an animated Michael. If you ask me, he already contributed his greatest gift to the Halloween industry: "Thriller"! Unless this is just a one-hour animated version of "Thriller", I don't think the world needs this. Somebody tell his mama to stop letting his estate make crap like this.
Things You Might Have Missed This Week
John Cho joins Fox's The Exorcist next season. While some are all, "Yay, representation!", I'm like "Why the F is Sulu doing television?!" Well, I guess since Kumar's already doing television…
In a move that's somewhat baffling to me, Lucy Liu will direct the season 2 premiere of Netflix's Luke Cage
Speaking of Netflix, Bojack Horseman season 4 will premiere on September 8th.
Fresh of the Boat dad Randall Park has been cast as S.H.I.E.L.D. agent Jimmy Woo in Ant-Man & The Wasp
Netflix has also renewed the Castlevania animated series for a second season
Jeremy Renner essentially broke both arms while filming the movie Tag, though it's not expected to affect production on Avengers: Infinity War.
Smallville's Lois Lane, Erica Durance, is taking over the role of Alura from Laura Benanti on Supergirl.
Despite flopping in North America, the Baywatch film is on track to make $100 million overseas
Showtime is planning a sequel to the hit lesbian series The L Word. If it were up to me, it'd be called The K Word, and it would be about non-binary gender Millennials as they make their way through NYC, but nobody pays me for these ideas, so…
After 27 years of voicing Kermit the Frog, it was revealed that Steve Whitmire was fired back in October, and it currently lobbying to get his job back. Apparently, it's not east being Steve.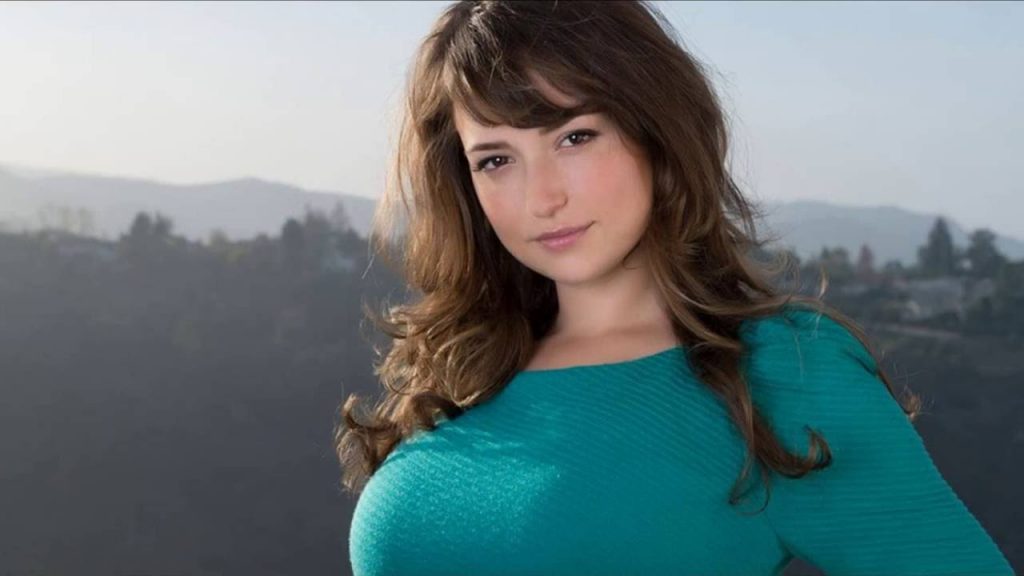 In probably the biggest TV news this week (at least for the geek set), it was announced that AT&T Lily herself, Milana Vayntrub, has been cast as Squirrel Girl in Marvel's New Warriors on Freeform. I cared NOTHING about this show until that announcement. It still doesn't really inspire any confidence for me, as I don't know if the superhero comedy genre works on television (see Powerless), but I'm definitely more inclined to check it out than I had been prior to the announcement. I mean, who doesn't love that chick?! I love her in the commercials, I loved her in Other Space, and I even loved her as a bitchy ex-girlfriend in Love. Here's hoping this leads to the big break she deserves. It was a slow entertainment news week so, ya know what, Milana Vayntrub had the Breas…I mean West Week Ever.